Wake Up Wednesday will resume as normal next week. It's another wonderful day of hair today with a repeat guest from last year.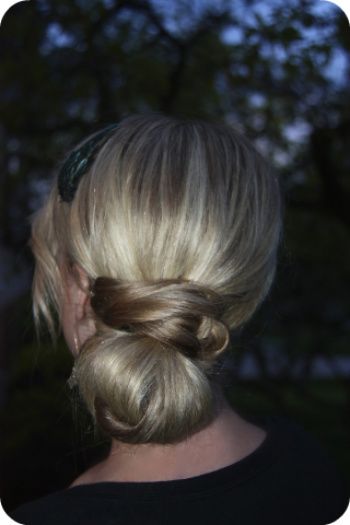 She's back with a beautiful new one today. Welcome Abby!
Well hello! I'm Abby, the crazy blonde behind the blog
My Yellow Sandbox
. I'm twenty-five, a mother of two and I love Swedish Fish. You can find me teaching new hairstyles and chatting beauty, fashion, crafts and family with my readers!
Cheri asked for a special hairstyle and so special you shall get! This is a formal rolled up-do. Don't be scared, it's much easier than it looks! This hairstyle is so unique and perfect for those nights you want to turn heads. I've never had so many compliments in my life!
Check out the video to get this look!
Here are a few hairstyles I've recently posted over the last month or so. If any of them catch your eye, hang a left at
my place
and I'll teach you how to get the look!
Thanks for having me Cheri!! Hope you guys enjoyed the tutorial and I look forward to seeing you soon!

Isn't that style gorgeous? AND Abby is giving away FIVE of her Ultimate Hairstyle eBooks today to you readers. Enter by leaving a comment here and we'll pick the winners at the end of the week.
Thanks for dropping in.