When I was decorating our master bedroom, I had one huge blank wall behind the TV and I couldn't decide what to do there. Frames wouldn't work because I didn't want them to compete with the TV. I needed something huge, but subtle at the same time.
I started looking at vinyl and I found
Vinyl Impression
. When I saw the giant world map in their shop I was
completely
sold. What a cool, awesome, unique idea for a big wall!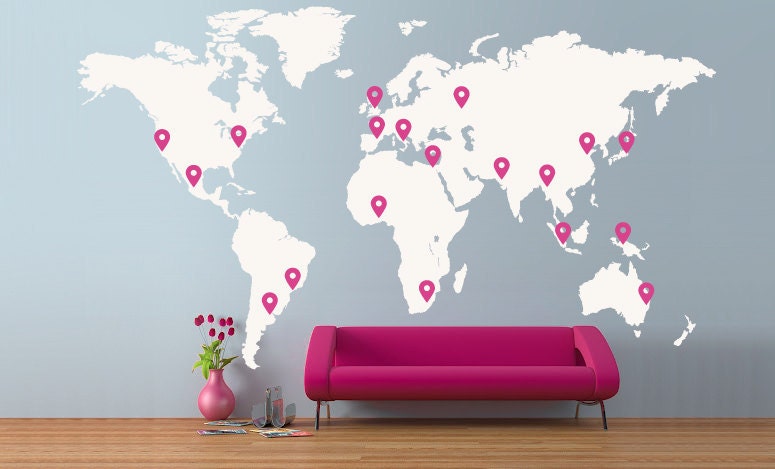 You could use it to mark places you've traveled or places you want to go. I loved the idea of being able to show the boys where certain countries are. And, since it's vinyl it can easily be removed when you want to change the decor.
The map has different size options, if you don't have a huge wall.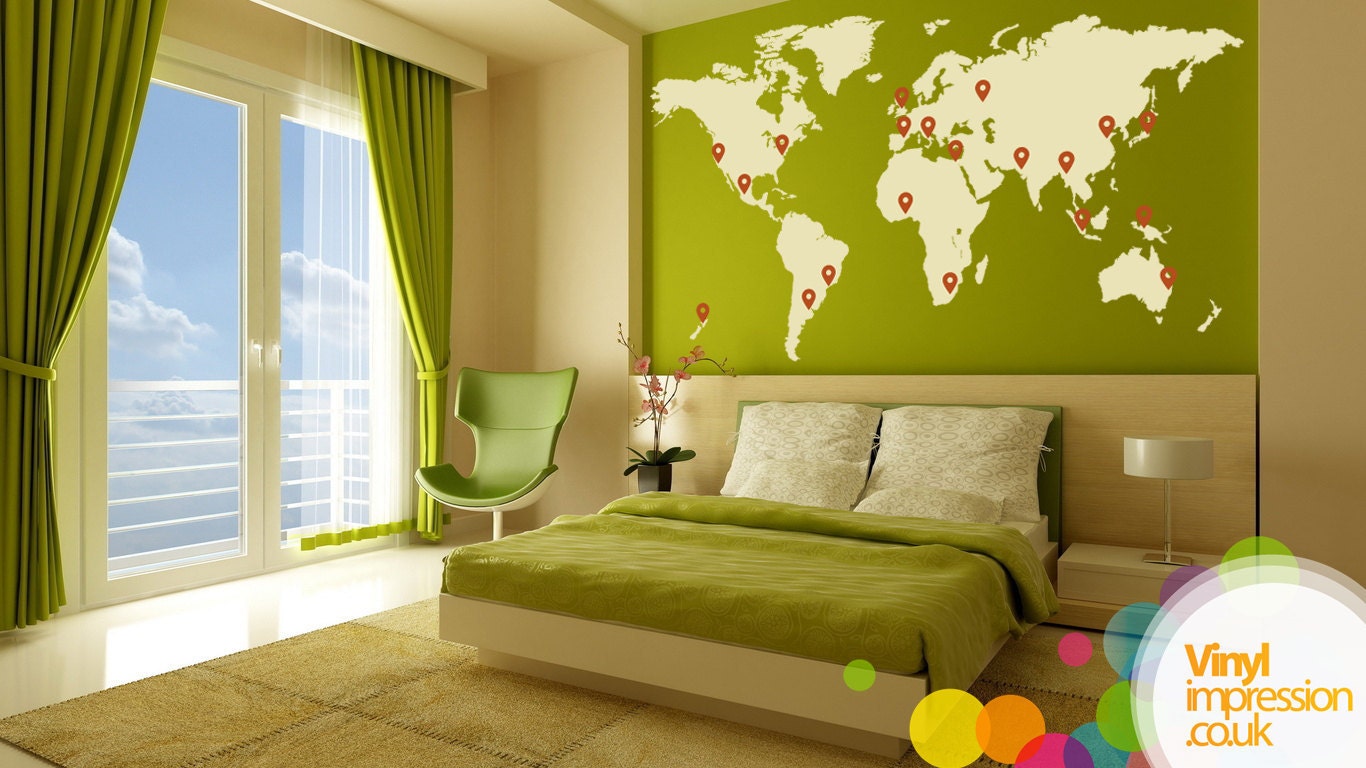 Here's mine on our wall. I love how it's subtle (though that made it really hard to photograph it) and how it works with the rest of the room which you can see
HERE
. We haven't put our pins up yet, because I'm still deciding how I want to use them.
Putting up the map took some work, but it was worth it. The vinyl came in 4 large rolls, which were then cut in half, making eight pieces total. (Part of what made the application hard for us was that we were up on big ladders for the top part.) The pieces matched up well and I was really pleased with the product.
In regards to applying the map, we had the most luck with holding the piece where we wanted it to go and then placing painter's tape along the wall with a level to mark where the piece should go. (The tape essentially underlined the sheet of vinyl.) Then we peeled off the backing (with the sheet on the ground) and with a person on each end carefully adhered the page. We peeled off the transfer paper slowly.
Well, the world map isn't the only great vinyl at
Vinyl Impression
. Here are some more of my favorites.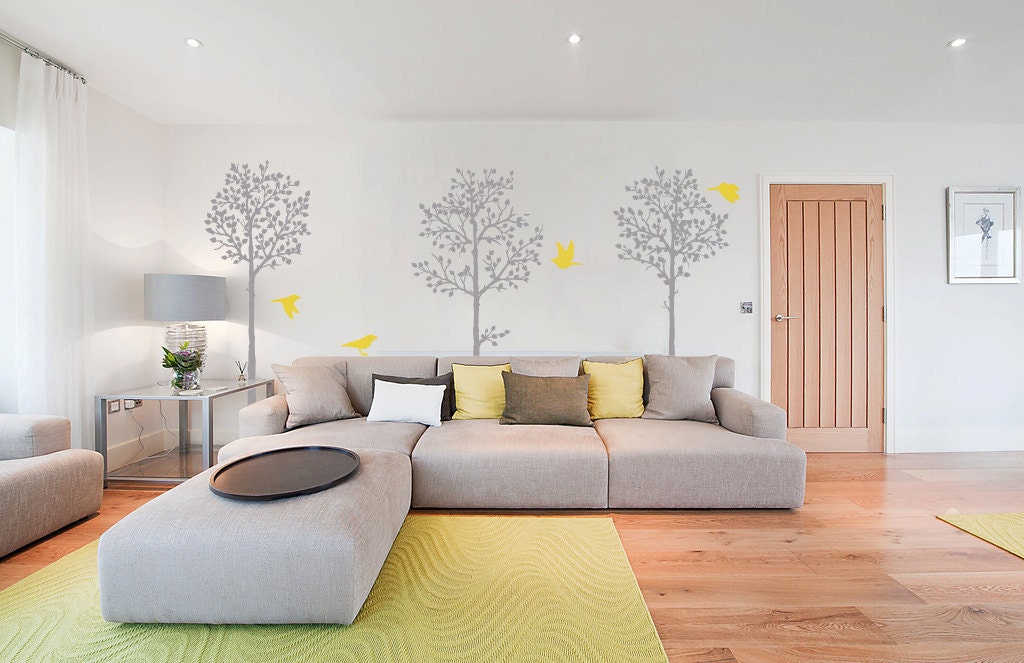 Wouldn't this be awesome in a boy's room?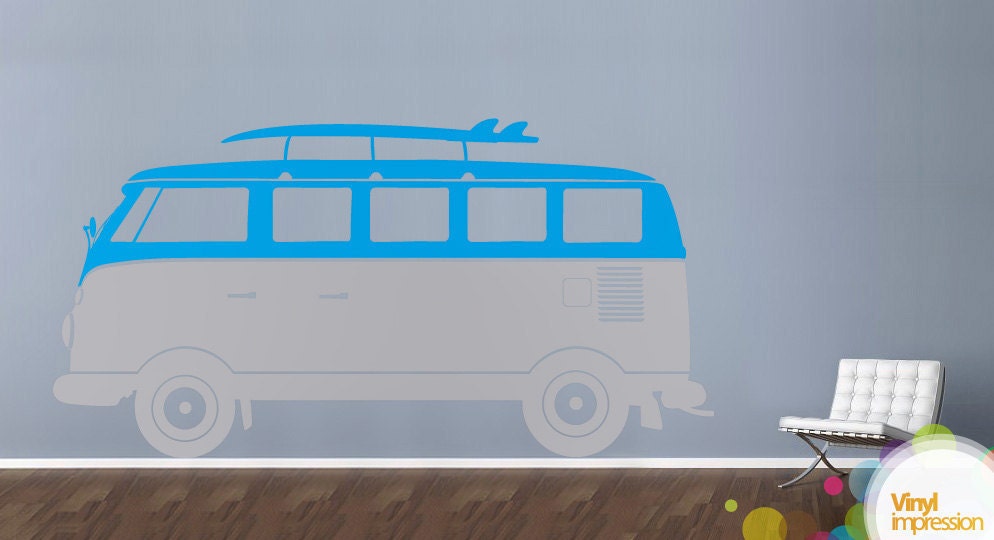 I love how you can pick the colors for the vinyl as well.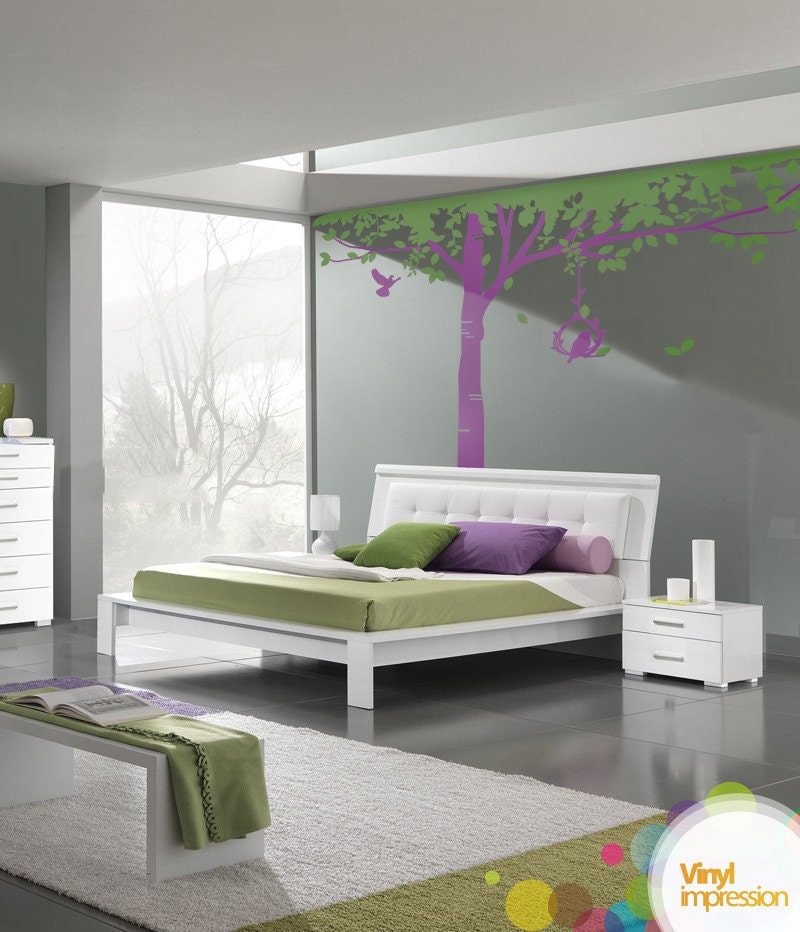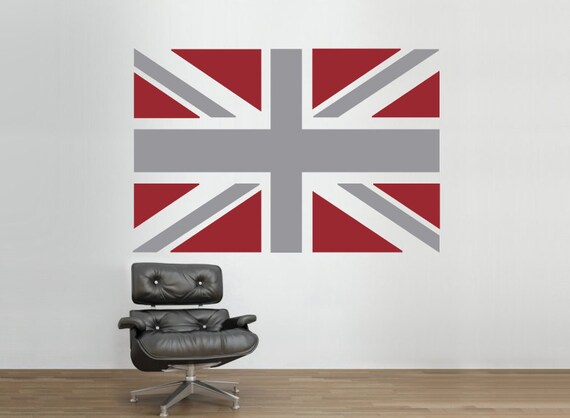 So, if you have an open wall you're staring at in your home you might just want to hop over to
Vinyl Impression
(or find them
on etsy HERE
) and take a peek at the amazing selection.
Thanks for dropping in.