Boys of any age need their toys, and the older they get, the bigger the gifts they want! Luckily, boys age 4 are not too hard to please, and finding the right gift for them could not be easier. We have put together a huge list of gift ideas to help parents pick the best toys for 4 year old boys, ranging from musical toys to arts and crafts, sports, construction toys to build their own empire, board games to improve their strategic skills, educational books for children, magic trick sets to dazzle mom and dad, cuddly teddy bears to hug at bedtime, and many more.
Considerations When Choosing Toys for 4 Year Old Boys
When buying toys for boys ages 4, there are several factors you will need to consider before picking the ideal gift. As they reach this new stage of their life, 4 year old kids are allowed longer periods of play time indoors and outdoors, and there is no better time to find versatile toys to play with wherever they are. A child's vocabulary and knowledge are constantly expanding, and so is the awareness of numbers and mathematics, which is why you should start looking for the best educational toys for little boys.
Children aged 4 will soon be put to the test at kindergarten. Their curiosity for life and everything around them is a great inspiration to us all, which is why you must find that a gift that will motivate them and brighten up their day, whether it is their birthday or not. Children at this age and stage are able to understand the subtlety of musical duration, tone, and pitch, which is why unique and creative gifts are fantastic and very well suited for this stage in life. These can come in forms of musical games, musical instruments and various other toys that promote creative arts, both through dance and group play situations.
Some parents understand the value of finding the right toy gift for their child's abilities and skills. Some toys, gift sets and kits offer unique ways of developing a child's ability to learn and develop through free-form play, language games, hand-eye coordination activities and various motor skills. Each of these can vary from child to child, and you only need to know a little about your boy to find out what will perfectly suit their needs.
There is a huge range of toys that kids can benefit from, and most of them come highly rated by parents, both far and wide. However, we are aware that the price is a key factor when choosing the perfect gift for your 4 year old boy, and this is why this list presents toys ranging from $5 up to $100+.
36 of the Best Toys for 4 year old boys
1. The Big Box of Bright and Early Board Books About Me by Dr. Seuss
This set is a series of books titled "The Big Box of Bright and Early Board Books About Me" and it is written by Dr. Seuss, a world-famous author of children's books. The stories are beautifully illustrated and Seuss' characters come to life, making the kids come back for more bedtime stories every night. Most parents will recognize that, for this price, this is a great deal, and your four year old will get countless hours of enjoyment listening to you read. This is for those boys who are more interested in relaxing at home, who spend more time on the couch playing indoor games than climbing trees. There is a total of 4 books in this box set, and you will surely engage your kids with each story… and, hopefully, he will be reading to himself soon enough! Until then, he will love the rollicking lyrical rhymes and enjoy a story at night read by mom and dad.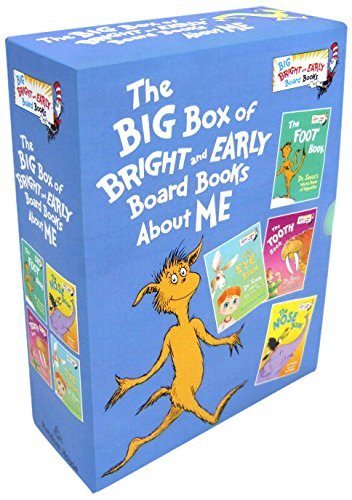 2. LEGO Juniors Police Truck Chase
Every boy loves his Lego toys, and age does not seem to affect the interest in these toys. This Lego set is specifically thoughtful for 4 year old boys, and it sure is the perfect gift to keep your little man busy for hours. Thanks to the simple guide, this Lego set is easy to use and build, and it just may take your 4 year old a little longer to build, as it is designed for a range of age between 4 and 7 years old. Most children like a challenge, and this one will be a mentally stimulating challenge. It often amazes us how some kids are great at solving puzzles and building Lego structures way above their skillset. This police car Lego set is cool and has a holding cell at the back of its truck, which can store a lot of gadgets, including the criminal on the bike who is trying his best to get away. The mini figures come as one and the roadblocks, swinging gates, a motorbike/dirt bike can all be built to add to the theme of a high-speed police chase.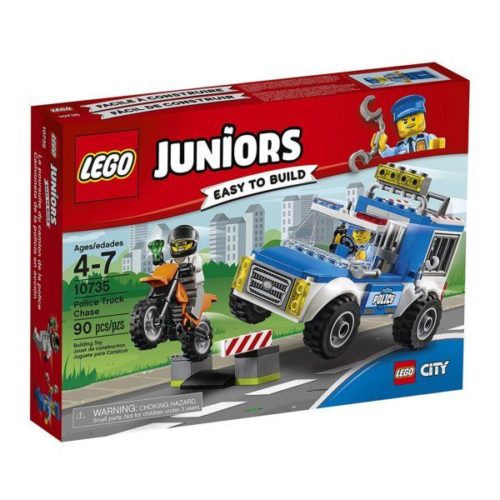 3. Kids Air Power Soccer Football
This Betheaces Air Hover Ball gift idea is amazing, and the first time I came across this it made me think "what has the future in store for us?". Soon there will be hovering cars, houses and people everywhere. This is a fantastic idea that comes as a gliding football, so if you kick it, it will hover along the ground like a UFO. The size of the hover ball is the same as a size 4 soccer ball, and for young kids turning 4 years old it is a good choice of gift. This really comes to life when they can get other children involved and begin passing the hover ball to each other and, because this hovers, this can be used in the house without the worry that windows or glass vases might get damaged. This only requires 4 AA batteries, which are not included. The hover ball comes with beautiful lights, which make it extremely fun to play at night or with your dog! This light feature can be managed and turned off during the day, so it doesn't waste the battery life. The ideal surfaces to play the hover ball on are flat, like wood, concrete, etc., and without rough stones or gravel that could impact its hover. This can also be used like a real soccer ball and outside this can be kicked with more vigor, so whatever the reason for buying this, it will not be a neglected gift.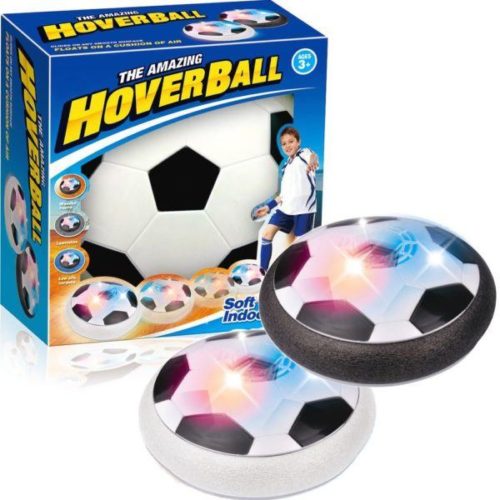 4. Square Giant Checkers Game Rug
This Trademark Innovations 25-inch rug is a great gift idea for kids that like to have fun and play old style games. This is a great idea and a fun way to decorate a playroom and also be used to play games or checkers on. This can be brought to the beach, as it is easy to travel with, and it is a foldable gift that your kid will get hours of play out of. This is also an educational game that requires strategic thinking, and it is the perfect transitional game before moving onto harder board games like chess. This logical game helps develop their imagination and what is the likely outcome, which is a core skill for little one's development. This game rug can be washed and dried, which means it can last the test of time with hours of play and, as the rug becomes dirty, it can easily be washed and used for new games of checkers.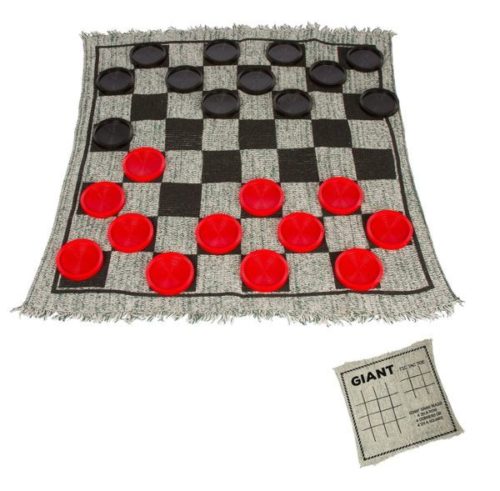 5. Kids Sports Outdoor Digital Watch
Every boy needs to get a watch at some point in their life, and it is a sign of them growing up and becoming little men. This is a stunning watch with a classic design that all kids should have. It has loads of features and functionalities, including a chronograph. It can tell the time, date, set an alarm, and it can be used in both analog or dual time. The watch is waterproof and has a solid wristband, so it can be used in the outdoor without breaking. This is a very comfortable watch and easy to put on and off, which suits young children as they sometimes need time to get used to wearing one. The glass screen is made from resin glass and is high quality for a stunning shine and clean look. This watch can be used underwater at a depth of 50 meters and it comes with a backlight, perfect for both day and night use. This is the perfect pick for those families that spend a lot of time outdoors in nature and want to teach their four year old how to read time.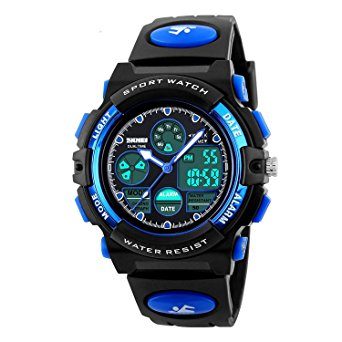 6. Elite Sportz Bean Bag Toss Game
This reversible board game has 2 fun and entertaining games to play, tic tac toe and basketball-downtown hoops, which makes this an ideal gift for any child, especially if they love sports. The Junior Basketball game is NBA themed and it is perfect for those kids who dream about joining the big league. The bean bags are also soft and easy to use, with no real concerns from a safety perspective. The toy bean bag toss game is great for hand-eye coordination and helps to develop skills that boost confidence and improve motor skills. The adding & subtracting improves their counting abilities and mathematical understanding, which is good preparation for kindergarten and school. This is easy to store away and play with. The tossing game comes with a carry bag and includes 10 bean bags. These are well made and we have not heard any parents complaining about poor design, which makes this an ideal addition to the collection of toys for boys 4 year old.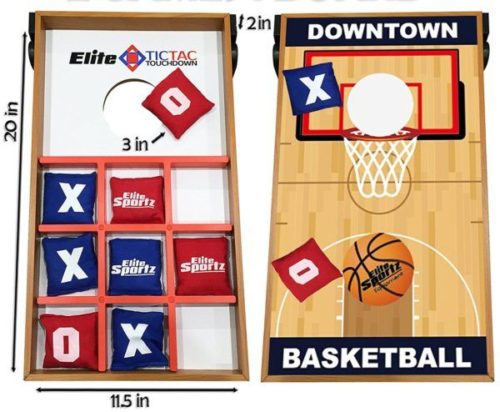 7. Activ Life Kid's Frisbee Rings
When it comes to frisbees, you will find it hard to beat the frisbee ring from Activ life. They are durable, easy to throw and fun for the whole family. Your boy will happily put down his console and come out for a good old game of frisbee with his dad. This pack of two frisbees comes in two distinct colors, electric blue, and bright red. Both of which stand out from the foliage, meaning that these rings will be incredibly hard to lose. This is a perfect gift, designed with outside play in mind. Perfect for all ages and skill ranges, and a great addition to a collection of 4 year old boy toys. Fun at the park and the beach because these rings float on water!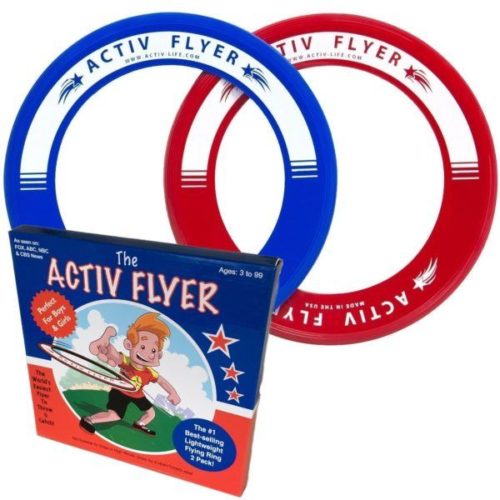 8. Batman Kite for Kids and Adults
Kites really do not get much cooler than this giant Batman kite. With easy to follow assembly instructions, this kite is as easy to fly as it is to put together. With a 5 star rating on Amazon, you know you are onto a winner. Manufactured by Brookite, quality and durability are guaranteed with this oversized kite. Made from durable polyester, this kite will fly again and again with no wear or tear. Take the poles out once you have finished and fold it up nice and tightly. For kids ages 3 and up, Brookite definitely made this kite with children in mind, and the fun design of the kite showcases the best that they have to offer. As well as the kite, this package contains the flying string too, so there is no need to worry about that.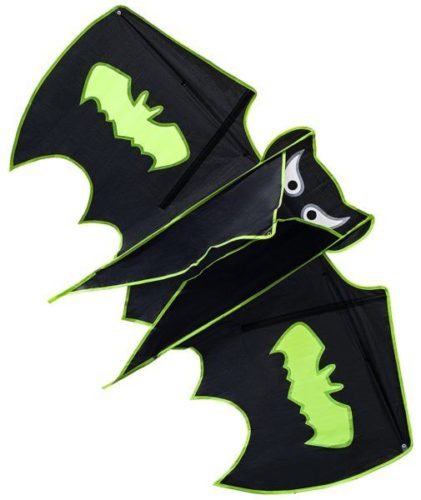 9. Champion Sports Wooden Ring Toss Game
This fun party game is a great example of a gift that not only your four years old can enjoy, but your family as a whole. Bringing the fun of the carnival to your own backyard has never been easier! No tools are required to set this game up, and with the convenient carry case, you can take it and play it literally anywhere. Included in the set are 16 rings, half a rope and half plastic, so you can choose your preference and style. Great for birthdays, get-togethers or just some good outdoors fun. The rules of the game are pretty simple, but you can mix them up however you want. Perhaps even getting your little one to make up some rules. The more inventive, the better!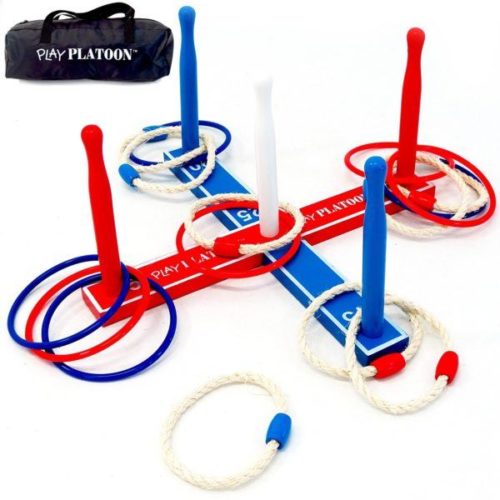 10. Iggy Peck, Architect by Andrea Beaty
This charming book by Andrea Beaty is an Amazon bestseller. The rhymes and the illustrations (by David Roberts) stimulate the imagination and creativity of all children, and they are a great alternative to outdoor toys for boys aged 4. Written in simple language that rhymes, even the youngest will love it when you pull this short story out for a night time reading. It is perfect for children who are starting to learn how to read, as the language is simple enough to grasp. This is the short story of a young boy who loves to build, even though sometimes his building materials can be a little crazy.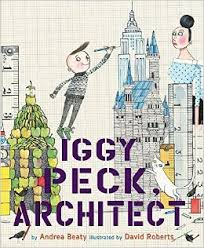 11. Kidwinz Shock Proof Kids Binoculars Set
Get your 4 year old into bird watching with this great pair of binoculars by Kidwinz. They come with a strap and a carry case, so your boy can really feel like he is a pro. We all know that children are prone to dropping things from time to time, that's why these binoculars come coated in a strong rubber casing, making them durable and comfortable. They make for one of the best birthday gift ideas for 4 year old boy.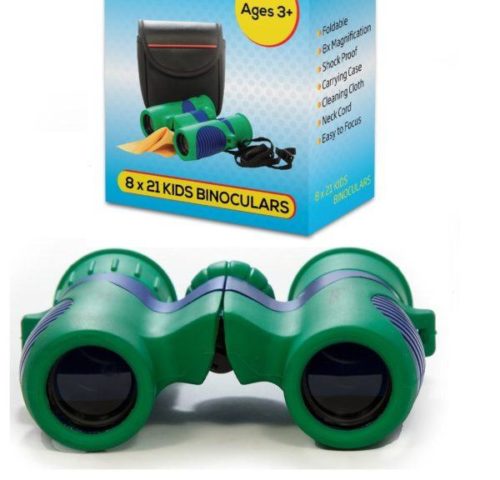 12. Treasure Hunt Game Gotrovo
Great to play with all the family on a rainy day inside or when the sun is shining outdoors. Set up a simple treasure trail or scavenger hunt and team up to find the items. Designed for around 4 years +, this is a perfect birthday gift for parties and a perfect pick for the hot toys for boys, as you can have children in teams with no limit to the number of people that can play. It promotes problem-solving capabilities as well, as communication and reading skills. One of the best toys for four year old boys!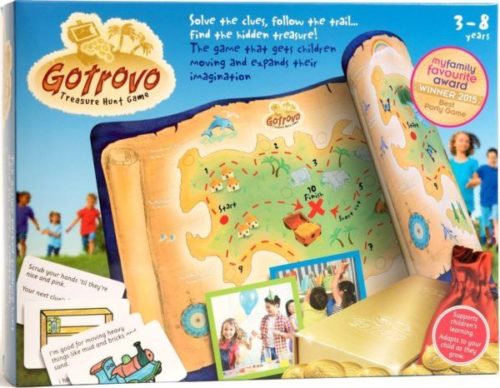 13. Boley Truck Carrier Toy
By the time your little boy reaches his fourth birthday, he is going to have a lot of cars, and what cooler way to store them than this Boley Truck Carrier? The truck comes with 14 die-cast model cars and 14 more spaces for cars that you collect over time, and wheels that turn so that your little man can use it as a giant vehicle. The convenient handle on top of the truck means that you can easily carry this storage/toy from one place to another. A toy that saves on space and contributes to the happiness of your child. Brilliant.
14. Cool Light Up LED Basketball
4 year olds often find themselves wanting to get more involved with the sports that they see on TV, and is there a better way to introduce them to basketball than this light-up LED ball? The ball is an official size and weight and bounces like an official ball. The lights inside are powered by two batteries already installed, and the lights turn off after one minute of inactivity, saving power.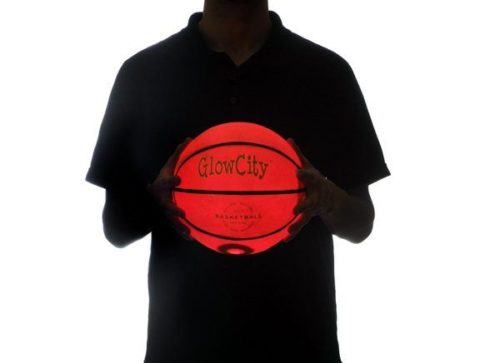 15. NFL Deluxe kids Uniform Set
If you support the New England Patriots, chances are that your 4 year old does, too. What better time to buy him his first true Patriots uniform than his fourth birthday? The shirt is made 100% polyester-mesh while the pants are 100% double-knit polyester coming with an elastic waistband and cuffs. Included in the package are a helmet (not to be used for contact sport) and a chinstrap. Customize the outfit with some iron on stickers and let your little man step into a pair Tom Brady shoes.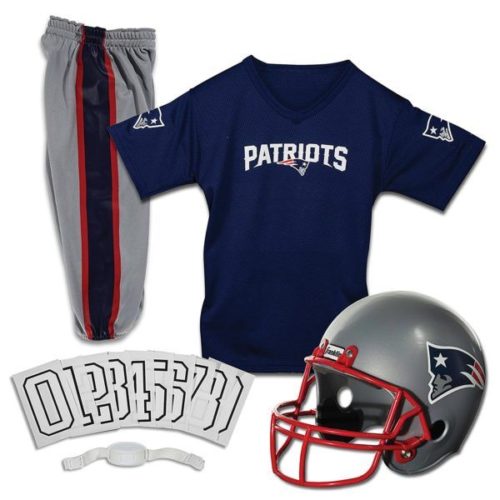 16. NFL Pillow Pet
4 year old boys sometimes still struggle with staying in their bed for the entire night. With this NFL pillow pet providing them care and comfort, this may be a trouble of the past. Do not let the picture fool you: the NFL has released a mascot for every single team in the league, meaning that, no matter which team you support, there will be a plush toy out there waiting for you. The soft plush pillow comes with a foam filling and quality embroidery. It is an officially licensed product, so you know you are getting a good quality bear that will last the test of time.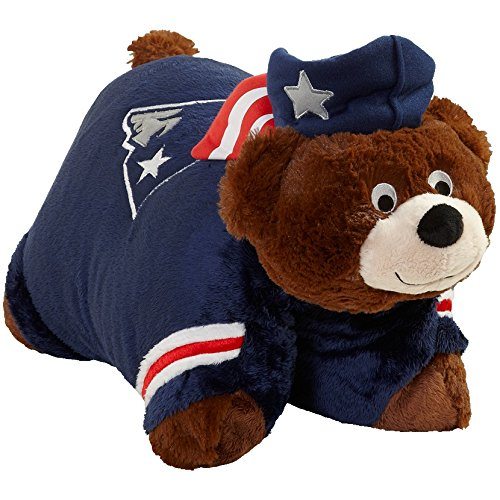 17. Marky Sparky Missile Launcher
Marky Sparky is back with their newly designed Missile Launcher. The new design means that the rockets get more power and fly higher than ever before. Powered purely by kid stomping power, the height of the rocket is purely determined by your 4 year old's ability to STOMP. Easy to assemble, the launcher stands at 31 inches tall, an impressive height by any means, making it one of the perfect picks for Christmas toys for boys. Once you have both had enough fun for the day, everything can be stored away neatly in the blast pad for convenience.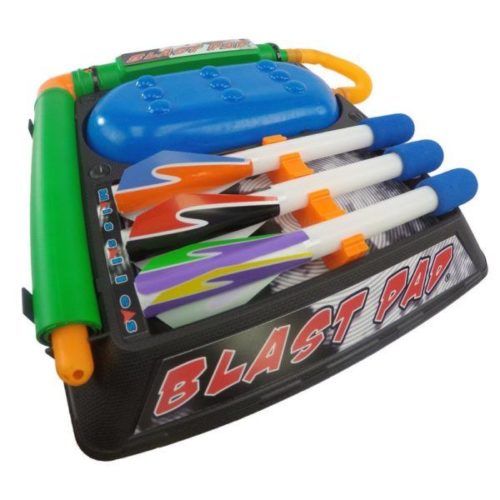 18. Melissa & Doug Magic Set
The best gift for 4 year old boy who love magic! Instead of just watching the magicians, he can finally become one himself! Made from quality deluxe wood, this gift helps to develop his confidence in front of audiences, his motor skills, and his hand to eye coordination. With ten magic tricks to master, it will take your 4 year old a bit of time to be able to do them all. Nothing tops the longevity of a gift!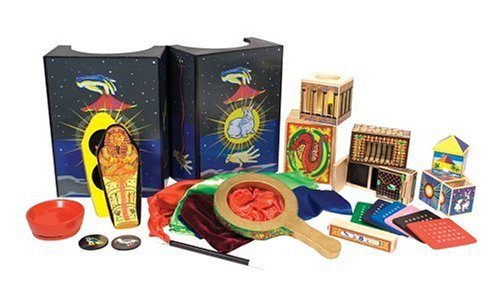 19. 5,000 Awesome Facts for Kids
National Geographic is known for storing some of the most amazing facts on the planet, and they have now put 5000 of them in a handy first edition Awesome facts book. Boys can be very thirsty for fun facts about the world, and when they reach the very curious age of 4, their thirst for knowledge is perhaps never stronger. It will encourage them to read and retain information that affects the real world. They will be spouting out information at you for days!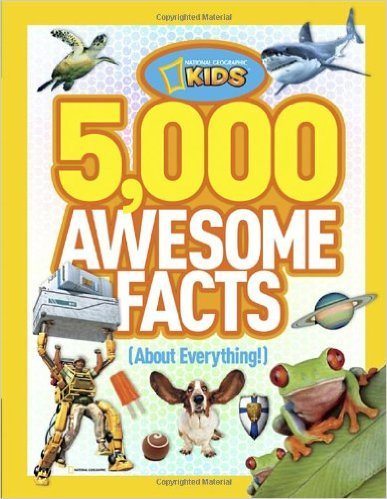 20. Sades Stereo Gaming Headset
This stylish set of gaming headphones will perfectly fit next to your four year old's gaming console. The beautiful sleek design hides a discreet microphone, used for talking to players in the same game. The over ear headphones are cushioned to allow for comfort and prolonged use without getting any fatigue from the pressure of the headset pushing onto the ears. These headphones come with two separate 3.5mm jacks (one for the microphone the other for Audio) and the sounds and voice quality is guaranteed.

21. Fidget Cube Calming Toy
Perhaps your boy has ADHD or Autism, and for his fourth birthday you are not quite sure what to get him. Why not buy him something that will improve his everyday life? This sensory, fidget cube takes the focus away from the mind and onto the cube itself. It is a great relaxation technique for when the mind is a little bit all over the place for your little one. You will see him relax and feel more comfortable, and you will wonder why you had not thought of it before today!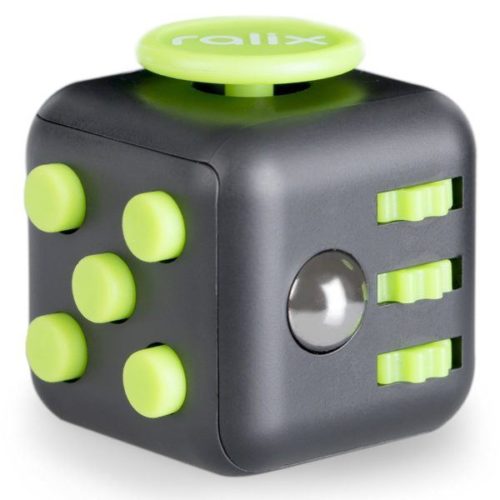 22. LEGO Marvel Spider-Man Car Chase Building Kit
Having a little boy means that he will eventually go through a superhero phase… so why not buying him superhero toys little boys? This is the second Lego entry in this list, but it is one that will surely satisfy Marvel fans of any age, especially after the release of the new Spider-Man movie. This set contains two mini figures (one for Spider-Man and one for the Green Goblin), an easy to build Spider-Man car equipped with a Spider-Man cabin and spider webs with attachable web, a Starter Brick base to allow your child to quickly start building and play with superheroes from the action-packed LEGO Marvel world. This is probably one of the most popular toys for boys age 4, and it is designed to stimulate your kid's creativity, imagination and improve his strategic skills.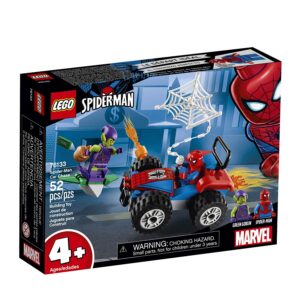 23. Play-Doh Modeling Compound
Are you looking for amazing birthday gift ideas for 4 year old boy? This 24 pack of non toxic Play-Doh contains all the colors of the rainbow, and it will give your kid the chance to create his own world and tell his own stories through modeling. This package offers endless creative possibilities, as the soft modeling paste can be pulled, spread, mixed, kneaded, but each time it is always ready for a new game; it is designed for any kid over the age of 2.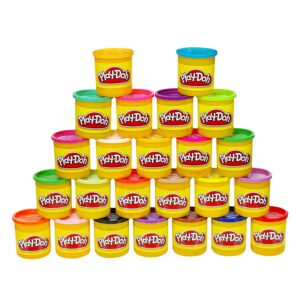 24. Jenga Classic Game
This game is an all time classic, the perfect game to play with the rest of the family, and the ideal pick to develop your kid's strategic skills. Brick by brick, your four year old will build a tower, and he will move the pieces from the bottom to the top taking care not to collapse the Jenga structure. This game requires steady nerves and steady hands, and the first player to collapse the Jenga tower, loses! Teach your kid the strategy and test his patience through this classic game, and help him gain a sense of structure that will help him throughout his life. This game is one of the best Christmas gift ideas for 4 year old boy, as it can be played on Christmas day with the rest of the family.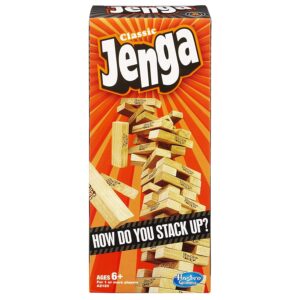 25.

Melissa & Doug Solar System Floor Puzzle
This massive puzzle is designed with the aim to teach your kid about the wonders of the solar system. It is made by 48 extra thick cardboard pieces, easy to put together and beautifully colored. This puzzle has the tasks of both decorating your kid's room, as it is big enough to cover part of the floor, and to create a nice space to allow him to play on. But this floor puzzle has, therefore, more than one function: it can also help introduce your child to the scientific wonders of our solar system! It is the perfect addition to your collection of learning toys for young boys, and it will give you the chance to teach your kid some cool scientific facts!
26. Mattel Hot Wheels 9-Car Gift Pack
Once you introduce your kid to the world of Hot Wheels, his interest in cars will be more than satisfied. This brand offers the biggest range of car models and tracks to race in, and it is thought for young boys over the age of four. This gift pack contains 9 of the most beautifully designed cars, and it can be combined with one of the Hot Wheels tracks for the perfect gift for a car lover. All designed to perfection and to make the gaming experience engaging and never boring. If you are looking for 4 year old birthday gift ideas, this might be the perfect choice for you!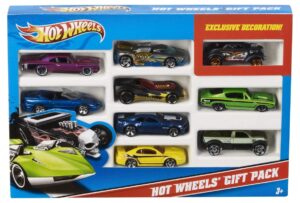 27. Operation (EA)
This is another classic family favorite, and it is one of the best gifts for 4 year old boys! Everyone must have played Operation at least once in their life, trying to save Cavity Sam's life removing the funny aliments without getting buzzed. The big, round nose lights up whenever the tweezers touch the sides of each cavity, and the player that removes the most aliments without buzzing, wins! This game can be played with others or alone, and it is the perfect chance for your four year old boy to learn more about the body's anatomy. Play with your kid and indulge in the sense of nostalgia, or allow your kid to practice his doctor skills. This game includes: 1 Cavity Sam operation game board, 13 aliments in a small bag, tweezers attached to the game unit. Raise your kid to reach his goals and aspirations, and buy him this board game if his dream job is to be a doctor. He will be forever grateful, and will enjoy the time spent playing with you!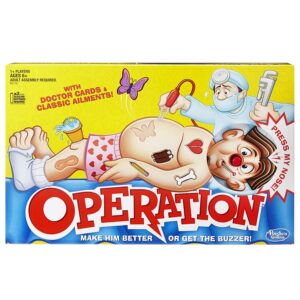 28. Zingo! Bingo with a Zing
This classic game of bingo is thought for kids aged 4 and up, specifically pre-readers, and it contains enough cards to be played by 7 kids. It is easy to learn, and it is designed to develop and improve your kid's critical skills, build language and matching skills in preschool. It is fast paced, perfect for playing at home or on a vacation, in the company of your 4 year old boy's friends or with the rest of the family. Just yell "Zingo!" once you complete your card and enjoy some healthy competition. This board game counts as one of the best learning toys, as it introduces him to the basics of reading.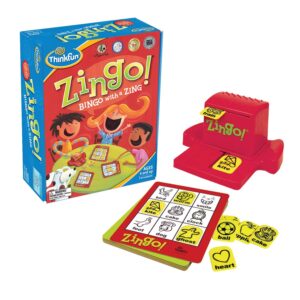 29. Little Tikes EasyScore Basketball Set
Are you looking for the best toys for 4 year old boys? This Basketball set is the perfect choice for an outdoors lover, and it is ideal for a kid that likes to play with his siblings or friends, as it develops social skills, motor skills and coordination. This set comes with an oversized rim and three junior sized basketballs. This basketball hoop can be adjusted in height to suit kids of any size, and it will surely make an impression on your kid the moment he opens his new gift!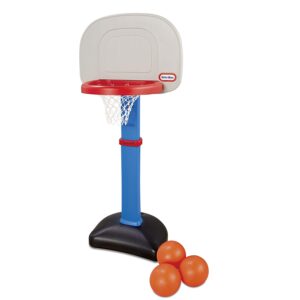 30. Crayola Crayons 24 Box Class pack
If you want to be original and make a pleasant gift to your kid and all his friends, this 24 Pack Crayola set is the perfect choice! Known all over the world for their high quality crayons, this class pack offers a complete kit of crayons in 24 assorted colors designed to stimulate your 4 year old's imagination. Combine this gift with a sketchbook, and your kid will be happy to transfer his inspiration on paper! Thanks to all these elements, it will be possible to keep your kid entertained for a long time, without having to make other purchases. The cost is very convenient, especially for such a supply.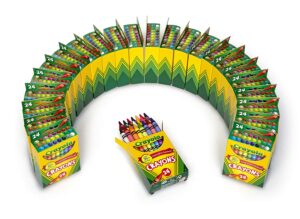 31. Space Adventure Roarin Rocket
Even the youngest of kids love having a space all for themselves, where they can start their own adventures with their friends or siblings, and this tent is exactly what they need! The Rocket design is appealing to any young boy who dreams of becoming an astronaut, it is extremely easy to assemble and it can be used both indoors and outdoors. You can put it away in its Milky Way storage bag, and it can be carried around anywhere, as it does not occupy much space. This tent is just under 5 feet tall, but it is spacious enough to fit two kids. Turn it into a ball pit and allow your kid even more fun! This is the perfect pick for the birthday gifts for 4 year old baby boy.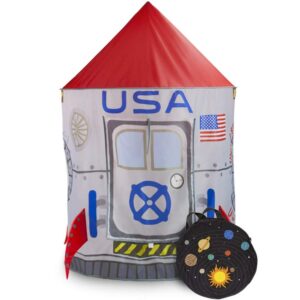 32. NASA Space Explorer Inflatable Space Shuttle
Is your kid's birthday in the summer? Or, are you getting ready for your next holiday and would love to get your kid the best gift for 4 year old boy? You are not ready to leave for the holidays if you have not yet decided which inflatable toy to buy, much less if your trip includes a trip to the sea or the lake! This Aeromax inflatable toy differs from anything else you have ever seen in your life, as it is shaped as a space shuttle! We guarantee the best fun experiences with this inflatable shuttle, both in a swimming pool and the beach, and it is greatly paired with the previous entry in this list. Plan a nice camping trip to a lake, bring your little kid's tent and this inflatable space shuttle, and they will surely enjoy their astronaut full immersion in the nature!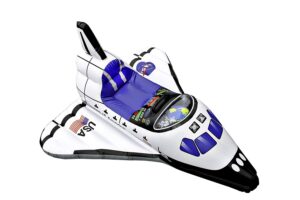 33. Kidz Xplore Outdoor Explorer Set
Are you raising a little explorer? This outdoor explorer set will accompany him in every adventure, and it will allow him to make his own observations and discover new things about the natural space surrounding him. If you are looking for learning toys for kids, this will allow him to grow in harmony with nature, and it will keep him occupied for hours and hours. This is the perfect set to allow your kid to start experiencing the magical aspects of nature, without spending too much money to make him happy. Spend some quality time with your kid and teach him to read maps, introduce him to the pleasures of birdwatching and hiking, take him camping… the options are endless! This kit includes three bug containers, a butterfly net, tweezers, a bug collector, notepads, leaflets on common insects, spy binoculars for kids with lanyards, a compass, a magnifying glass, a smaller magnifier, a whistle, a backpack, six fake bugs, a brochure and an ebook for mum and dad with advice on how to get the best out of this kit.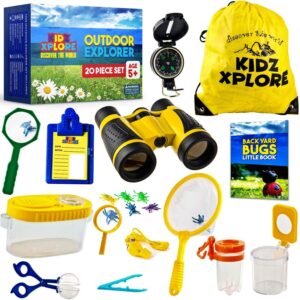 34. Aqua Doodle Drawing Mat for Kids
Children tend to express their creativity by drawing little doodles everywhere, to the great despair of their parents. If this is the situation you are facing and you are looking for a fun solution, and gift to distract your little boy, this Aqua Doodle drawing mat is exactly what you are looking for! This drawing mat comes in different variations, depending on what you kid likes: you can choose between different cartoon characters, animals, dinosaurs and many more! Some of these mats come with the alphabet, to teach your kids the basics of reading and writing. This package includes a mat, four magic pens, eight drawing molds, four drawing templates and one drawing booklet.This drawing mat set also comes with water based felt tip pens, which will allow your kid to draw all over the mat without staining the rest of the house. A great relief for the parents, endless hours of fun for your 4 year old boy!


35. Elite Sportz Bean Bag Toss Game
This reversible board game has 2 fun and entertaining games to play, tic tac toe and basketball-downtown hoops, which makes this an ideal gift for any child, especially if they love sports. The Junior Basketball game is NBA themed and it is perfect for those kids who dream about joining the big league. The bean bags are also soft and easy to use, with no real concerns from a safety perspective. The toy bean bag toss game is great for hand-eye coordination and helps to develop skills that boost confidence and improve motor skills. The adding & subtracting improves their counting abilities and mathematical understanding, which is good preparation for kindergarten and school. This is easy to store away and play with. The tossing game comes with a carry bag and includes 10 bean bags. These are well made and we have not heard any parents complaining about poor design, which makes this an ideal addition to the collection of toys for boys 4 year old.


36. Hauck Lightning Pedal Go-Kart
The final entry of this list is a gem: every little boy will eventually develop an interest (or obsession) with racing cars, and finding car-themed toys for boys 4 year old is usually easy. The only problem is that they can often end up being boring, or too simple. We guarantee that this Pedal Go-Kart will leave a great impression on your kid! Although it is designed for 4 year old boys, it is a good idea to keep an eye on your kid while he plays with this. Help him develop his motor skills and speed through his playtime, teach him how to respect the rules and grow up to be a responsible man. This Pedal Go Kart promises to deliver the most authentic of driving experiences, and it is safe enough to allow your kid to control his speed. It can be used both indoor and outdoors, it encourages your kid to move, it is designed to build his strength, endurance and coordination. As it is not powered by an electric battery, you do not need to worry about potential recharging: your kid will be the one to pedal around town! This Pedal Go-Kart is, without a doubt, one of the best toys available in this review!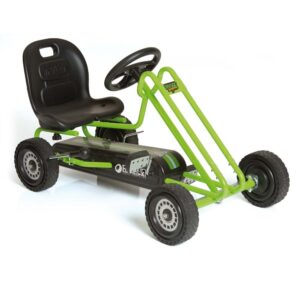 BEST OVERALL PICK
We picked this game because it is an all time classic. It is the perfect pick for family game nights, and it will keep your kid entertained both with his friends and on his own. There is no better time to introduce your kid to the fun of playing Jenga!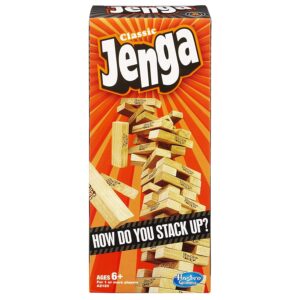 BEST BUDGET BUY
We picked this toy because it offers endless hours of fun, it is extremely versatile, and it is guaranteed to keep your kid busy while he learns more interesting facts about nature. It is very easy to use, it can be carried everywhere thanks to the backpack included in the set, and it will make camping and hiking even more fun, both for the parents and the kids. Best thing about this gift? It is very affordable, and it includes a great amount of useful items!