Are you trying to find the perfect birthday gift for a boy aged 13? Confusion around what to buy a boy for his 13th birthday is common? Questions like "what do 13 year old boys like for gifts?" are typical if you're out of sync with the latest teen trends and preferences.
We know buying gifts for 13 year old boys can be a challenge. When it comes to selecting good gifts to celebrate an occasion such as a boys birthday, Christmas present or memorable event the selection can be even more tricky to get right!
The good news is about this gift guide is we have gifts for 13 year old boys who have everything, so the gift choosing process needn't cause you stress or worry. In fact, if done correctly choosing toys and gifts can be fun. Factor in the key considerations, then it can be enjoyable when you do it the right way!
If you're wondering what the right way is exactly, we're about to show you, starting with the key things you should consider when scouting out great gifts for teenage boys aged 13 years old.
With some of the practical considerations out of the way, we're going to take a look at the latest present ideas for teenage boys who are 13 years old in 2023!
Top Ideas for Gifting a 13 Year Old Boys
Now that we've looked at some of the considerations you should make before picking out a gift for a boy, it's time to review the best gifts for 13 year old boys. Are you ready to see which awesome present ideas which have made it onto our top list?
1. Gaming Headset for Xbox and PS4
If you're looking for gifts for 13 year old boys, a gaming headset is always a good idea. The Razer BlackShark V2 Headset works perfectly with PCs and Xbox One or PlayStation 4 consoles, so it's ideal for any thirteen yr old gamer.
The headset provides incredible surround sound, to fully immerse you in any game. With cooling gel-infused cushions, this headset will be comfortable to wear all day. A built in microphone makes it perfect for talking with friends, and collaborating on a game!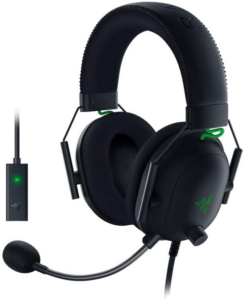 2. ArmoGear Infrared Laser Tag
This incredible Laser Tag kit is ideal for any adventurous 13 year old boy. It provides everything you need to turn your home or garden into a laser tag stadium for up to 4 players. Each ArmoGear laser blaster comes with invisibility mode, a night vision flashlight, and voice guided directions, so the possibilities are endless!
They also have an amazing range so you'll be able to tag someone's target vest from up to 150ft away. It's a great way to get the whole family away from their screens and having fun together!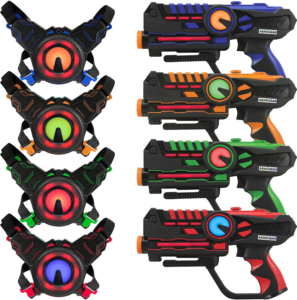 3. LED Strip Lights
If your 13 year old boy is looking to express his individuality, then LED lights are a great addition to his bedroom. The strong self adhesive makes it easy to stick them to almost any surface, including cabinets and walls! With the handy remote control, you can easily change the color of the LED lights, making this a truly customizable gift!
You're also able to trim the strip lights, so you can mix and match different lengths, and suit them to any space.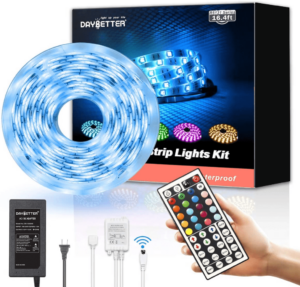 4. Waterproof Wireless Speaker
If your thirteen year old is a music lover, a Waterproof Bluetooth Speaker is a great gift. It allows wireless Bluetooth streaming between the speaker and your cellphone, and has an impressive 10 hour battery life so you can use it all day!
It comes with high quality water protection, so it's perfect for listening to music with friends by the pool or at the beach. You can even choose from 12 different designs!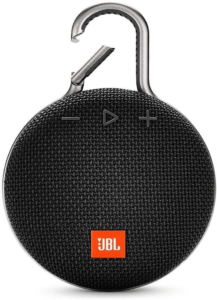 5. Nintendo Switch
A Nintendo Switch is one of the most innovative consoles available at the moment, and is sure to delight any 13 year old boy. The convertible design is incredibly versatile. You can use it as a handheld console, or easily link it to your TV, so it's perfect for spending time with friends and family.
It features hundreds of unique video games to choose from, including old school classics like Mario as well as some brand new titles. The Nintendo Joy Con controllers produce HD rumble effects, to fully immerse you in the game play.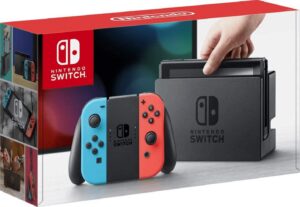 6. Boxing Bag
An inflatable Boxing Bag is one of the best gifts for any active 13 yr old who loves to try new activities. The weighted base means it will always spring back after a hit, so you'll be having fun for hours while also keeping fit. The high quality PVC exterior has excellent durability, making it perfect for indoor and outdoor use. Overall, it's an easy way to try a new sport, and is a great gift to use with friends.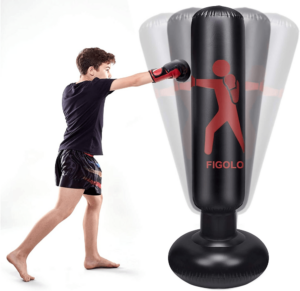 7. Hookey Ring Toss Game
This popular game is a great gift idea for teenage boys who have a competitive and social streak as it'll bring people together wherever the occasion suits. The Hookey ring toss game is ideal for entertainment at any parties or simply as a great addition to the collection of hobby toys, a teen may already own.
Made to an excellent standard, it'll last for many years and makes a great introduction to the idea of playing darts at a later stage.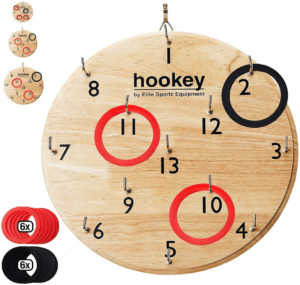 8. Smart Robot
For A.I fans, these smart robot toys make for the best gifts for 13 year old boys and are a popular choice! Any teen who receives this cool gift will be entertained for hours on end. The smart robot is able to respond to hand gestures and controls and comes in both a blue or red color.
The robot will sing, dance and respond vocally to commands. With LED light eyes and flexible joints, any teen will be in awe at the moves this robot can pull.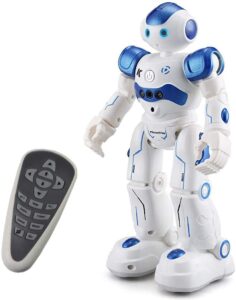 9. Secrets of the Immortal Nicholas Flamel
For any teenage boy book worm, this set is the perfect addition to the bookshelf! The fantasy book series has raving reviews and comes packaged beautifully in this box containing all three stories. Following the legend of the discovery of immortality, this series is sure to tantalize a teenager's imagination and perhaps even inspire them to write their very own book too!
This is one of the top present ideas for thirteen year olds who love books.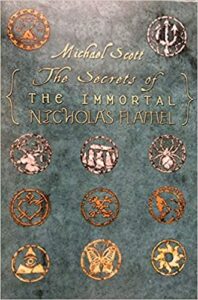 10. Children's Waterproof Sports Camera 
For sports fans, this awesome underwater HD camera could be an excellent choice for a teenage boy gift. Colored navy blue and featuring professional HD 1080P videos and photos, this portable camera can be taken on any adventure underwater, above water and just generally out and about.
With 7 color models, 4X digital zoom, burst shooting, and time-lapse capabilities, there is unlimited fun to be had with experimenting with this gadget's features. It also boasts a long battery life which is handy for longer adventures, making it a fuss-free bit of kit.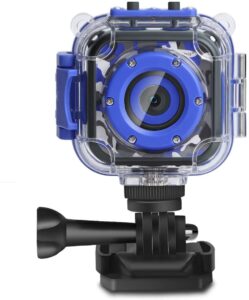 11. LEGO Architecture New York City 
LEGO doesn't get much better than this! An awesome LEGO architecture set that is perfect for any boy who is 13 that enjoys building structures and challenges. Creative minds can get to work with this 598 piece LEGO set, from skyscrapers including the iconic Statue Of Liberty to the World Trade Center, impress the teen your buying for and get them busy making American landmarks. One of the best gifts for any thirteen year old boy who is into LEGO!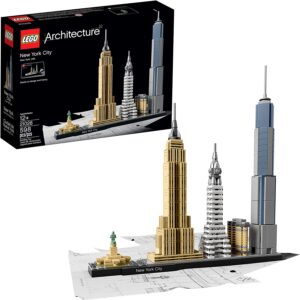 12. 13th Birthday Keychain 
If you'd rather opt for a sentimental gift idea for a boy, this birthday keyring could be the right choice. In a classic silver tone, it features text which celebrates thirteen years of life. Coming beautifully packaged in a gift box, this keychain won't break the budget and will be treasured for years to come.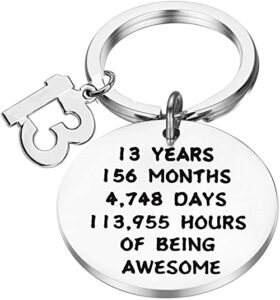 13. Wham-O Basketball Laundry Bag 
For the basketball fans who struggle to pick up their laundry from the floor of the bedroom, this gift idea is the best gift for them! This cool, one-of-a-kind laundry hamper can hang easily over a door and will have teenage boys slam dunking their laundry into it as part of their daily routines. Why not turn chores into entertainment with this quirky gift for teens?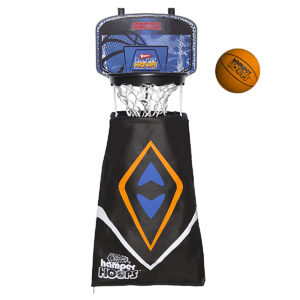 14. NFL Game Day Board Game
Add a new addition to the board game collection with this awesome NFL Game Day Board Game. The easy-to-learn strategy game will provide plenty of entertainment at birthday parties, get-togethers and more. As an officially licensed NFL product, this is a great choice for any NFL fan.
NFL thirteen year old boy gifts are always a safe choice if the kid is into Football!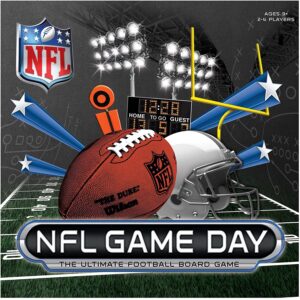 15. Smart LED Light and Speaker
If you're seeking a fun gift that'll bring a bedroom to life, this smart LED light bulb changes color and even plays music – cool, right? Capable of converting millions of shades across warm and cool tones, this lightbulb is powered by a cellphone app and brings gadgets to the next level. And, if all of this isn't impressive enough, it can even match colors to the flow of the music that's played.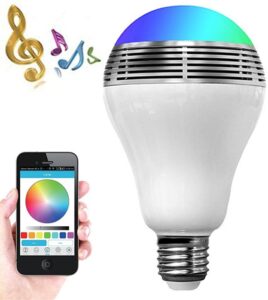 16. Careers: The Guide to Planning Your Future
For teens focused on the future, this career handbook is one of the best gifts. Turning what is otherwise regarded as boring 'adult' stuff into a fun activity, the handbook will help any teen get to grips with the job market and set their ambitions in place. Featuring over 17 industries from Law to Science, teens can discover different career pathways and begin planning for their own professional future.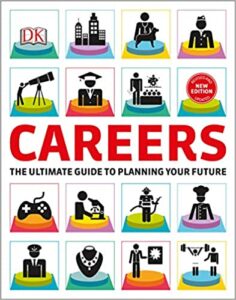 17. Mini LED Drone
It's no secret that drones are all the rage right now and this one is no exception when it comes to a funky design. Hitting the top of the ranks when it comes to cool Christmas present ideas, this drone doesn't come with a hefty price tag but does have all the features you'd expect.
Teenage boys can make epic light trails, perform stunts or simply glide through the air either indoors or outdoors with the Force1 drone. A great idea for boys into gadgets!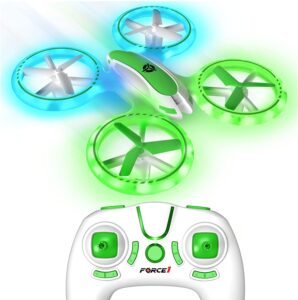 18. Snap Circuits Exploration Kit
For science fans, this circuit board set is an ideal choice for a gift. Teenage boys can build upon their current knowledge of snap circuits or begin learning about them from scratch, either way, there is plenty of great learning to be had.
Teens can build over 75 different projects with this bit of fancy kit and will develop problem-solving skills along the way too.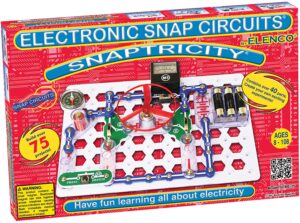 19. STEM RC Car Construction Kit
This brilliant construction kit gets teens building their very own remote controlled car, it really doesn't get much cooler than this when it comes to STEM toys! Teens can choose from 2 different car models to build as they develop their imaginative and motor skills along the way.
The kit also comes with a STEM handbook that guides its user through the building process and informs them about the specific skills they're learning too.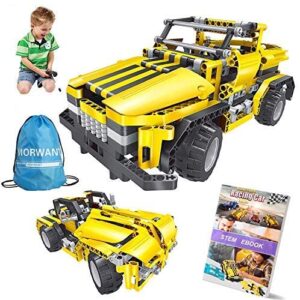 20. Camping Hammock
For the outdoorsy type, a comfortable hammock could be the perfect gift! Robust and reliable, this hammock includes a mosquito net for maximum comfort and will give any teen the freedom to pitch their sleeping area wherever they feel fit. The hammock can hold up to 200kg despite its lightweight and compact material which makes it great for transporting.
Wondering what are ideal gifts for boy who is 13 that has everything? This is a thoughtful gift idea and great for them to get outdoors enjoying nature!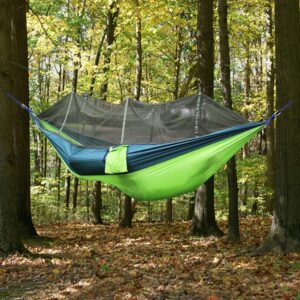 21. Mom and Son Journal
For all the Moms out there looking to buy a sentimental gift for their teen son, a journal could be the answer. This Mom and Son journal offers prompts to get both parties creatively writing and making memories along the way. If you're looking for a gift that is going to be treasured for years to come, look no further.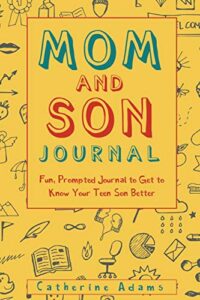 22. Square Root Birthday Mug
Budding mathematicians will love this gift, a square root birthday mug! Unlike other 'joke' gifts, this ceramic mug is high in quality and humor. Both dishwasher and microwave safe, it's versatile and the print won't fade over time. Whether it's used or not, this mug is a fantastic gift for any teenage boy who wants to show his true passion for mathematics.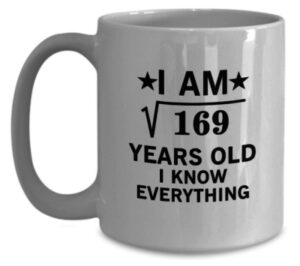 23. Personalized Basketball Print
For the teenage boy that enjoys making his space as unique as possible, a print is a brilliant gift idea. Why not go with a personalized print for that extra special touch? This basketball print is both personalized and draws upon the sport, making it a safe choice for teens who love the sport. At a price that won't break the budget either, you can afford to choose a cool frame to match so that it's ready to go straight on the wall!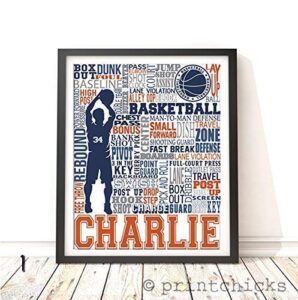 24. LED Skeleton Gloves
These LED skeleton gloves are the perfect gift for a 13 year old boy who's into Sci-Fi. If blue skeleton hands aren't your teen's thing, they'll be able to change the color to match their mood or their outfit. Great for fancy dress or simply to play a prank, these gloves are truly unique and are sure to impress friends.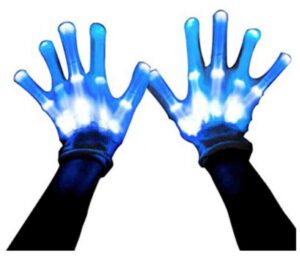 25. Level 13 Birthday Shirt
Clothing is always a safe bet when it comes to gifts and this t-shirt is the ideal garment for gaming fanatics. With a cool 'level 13' birthday graphic, this simple yet awesome t-shirt is a great addition to a teenage boy's wardrobe. Available in a range of shades from electric blue to simple black, composed of 100% cotton and, at a bargain price, there are a number of reasons to consider this shirt as a gift for a 13-year-old teen.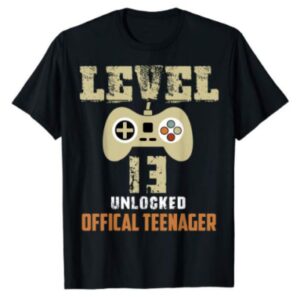 26. Diggin Dodge Tag Outdoor Game
If you're looking for a fun gaming gift, Diggin Dodge tag is a great choice! A dodgeball themed game gets teens throwing balls at each other with the aim of hitting the Velcro vest. As an award-winning game, you'll be guaranteed plenty of laughs and excitement as teenagers get playing. Get your teenage boy active with this game that can be enjoyed by family and friends alike.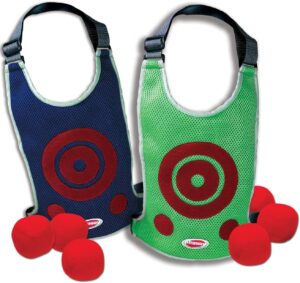 27. Trampoline Waterpark
This water trampoline provides plenty of summer fun and is guaranteed to put a smile on any teenage boy's face who enjoys spending time outside with friends. Great for both birthday parties, BBQs and generally just hanging out and having a blast, this trampoline is easy to set up and is high standard and made only of durable parts for 100% satisfaction guarantee.
Why not introduce a new outdoor activity to your child and get the whole family involved in the fun? We know that we'd love to receive this fantastic birthday gift!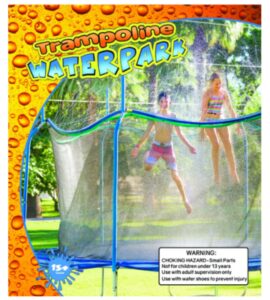 28. Math for Love Game
A beautifully colored mathematics activity, Prime Climb is a brilliant gift choice for a boy's birthday or even Christmas. Holding the title of an award-winning game, teens can play in teams of 2-4 and use their strategy skills to test each other's math through playing head-to-head.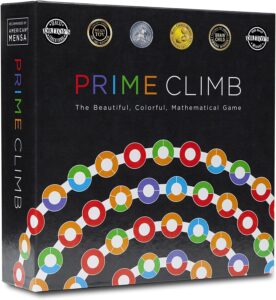 29. Monopoly Fortnite Edition
You've likely heard of Fortnite and the craze around the PC game. But did you know that there is now Fortnite themed Monopoly too? This cool gift idea for a boy who is celebrating 13 years is sure to bring a new twist to the original board game and comes packaged in an eye-catching Fortnite box which features the characters from the game.
Players navigate their way around the board to earn health points and will encounter well-known checkpoints that are featured in the original game.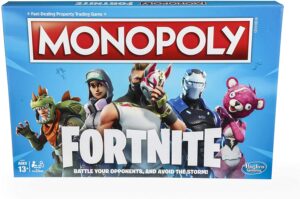 30. LEGO Technic Chevrolet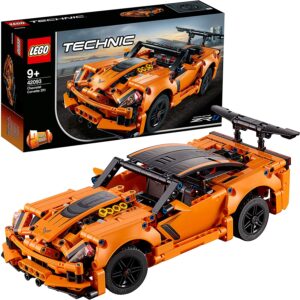 For car fans, this Chevrolet building set could become a new favorite object. Teens can get busy building their very own iconic supercar with this replica model which features 4 tailpipes, a rear wing, low profile tires, and a steering wheel that maneuvers too. LEGO birthday gifts always go down with my boys and are hot gifts for 13 year old boys in my house.
31. GoPro Hero 5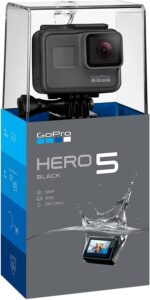 If your budget is within the higher range, why not consider gifting a GoPro Hero 5 to the 13 year old boy you're celebrating a birthday with? GoPros have been all the rage for a while now due to their amazing battery life, image quality, versatility and ability to even video underwater.
This model captures stunning 4k videos and is waterproof to up to 33ft deep. For the ultimate surprise gift, kit your teenage boy out with this impressive gadget and see their adventures come to life in a whole new way.
32. Huawei Y7 Smartphone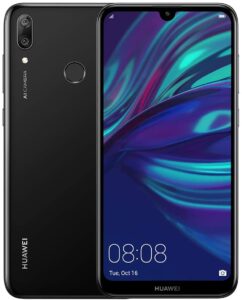 There's no denying that teenage boys love their gadgets and phones are constantly evolving to have new features. If you're looking to buy the birthday boy a brand new handset that is as aesthetically pleasing as it is practical, this Huawei Y7 smartphone won't break the bank and comes in a range of modern shades.
With a 6.26 inch display and a fantastic front and rear camera, there really is no cellphone available now that rivals this model within the same price bracket…
33. Huion Graphics Drawing Tablet
Aspiring graphic designers are sure to be impressed with this bit of tech. Compatible with all major graphics applications, this Huion drawing device is easy to use and will bring digital creations to the next level in Photoshop, Adobe Illustrator, and Corel Painter to name just a few.
The pen function also allows for ease of scrolling when browsing both the internet and documents too, and it comes at a fraction of the cost of other competitor's graphics tablets on the market.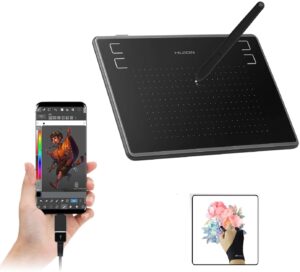 34. Fire 10 HD Tablet
The Kindle Fire 10 HD tablet is both compact and diverse. Offering a range of apps, it can be used for watching series and films to listening to music and more! At a lower price than similar tech products, it really is a bargain for what you get.
This contemporary device comes with a handy standing case in a cool charcoal black color which makes it an ideal Christmas or birthday gift idea for any teenage boy who enjoys kicking back, relaxing and enjoying browsing the web from the comfort of their own bed.


35. Apple iPad 4 
Apple has led the way in tech for a number of years and, most teenage boys dream of owning an iconic Apple-branded iPhone or iPad. The iPad 4 is a great option that won't cost an arm and leg and will tick all the boxes in terms of tech and entertainment.
You can opt for a renewed gadget that comes with a year-long warranty to save on spending money and at the same time impress that special teen who's had their eye on a new bit of tech for a while…iPads are great for watching films/series, playing games, taking photos, video calls and much more. Why not consider also buying a fun case to finish the gift off perfectly and, of course, don't forget to buy a screen protector too for extra iPad life!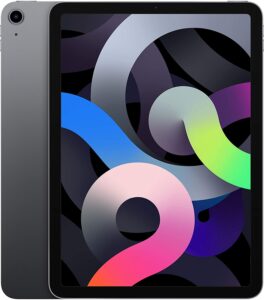 36. Retro Game Console Phone Case
Perhaps the teenage boy in question is already fully equipped with all the latest bits of tech or is content with their phone as it is. Phone cases can be a good gift as there are many different quirky designs out there, including this retro game console phone case. Choose this gift idea if you know that the teen boy you're buying for is into gaming and you're guaranteed to be onto a winner!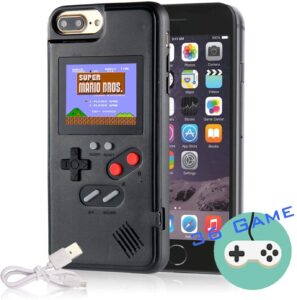 37. X Rocker Gaming Chair
For a teenage boy who is thirteen, gaming can be serious business and who wouldn't want a chair to match? Coming in at a higher price point, this Bluetooth enabled gaming chair features two speakers for the ultimate gaming experience. Composed of ergonomic material, the gaming chair features separate controls for sound experience and, it's great for mobile gaming, watching TV and reading too due to its comfort factor.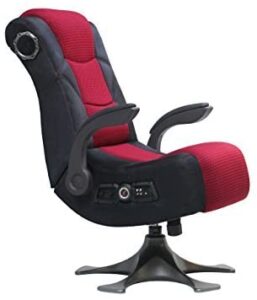 38. Game Console Duvet Cover Set
It's no secret that every teen likes to kit out their bedroom with decor that reflects their personality and interests…This gaming console duvet is both eye-catching and comfortable for the perfect night's sleep. Its orange design screams bold and is sure to match a big personality too with the cool gaming graphic in cartoon style.
If your teenage boy is vocal about his love for gaming and is always looking for new ways to accessorize his space, this gift is the best choice for them!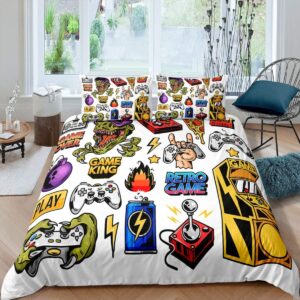 39. Gaming Themed Wall Decors
Looking for a gift that screams cool? These gaming themed wall decor stickers are sure to be appreciated! The vinyl stickers reading 'eat sleep game repeat' are available in two different sizes depending on needs and, are sure to liven up any gaming environment for a teenage boy.
Simple to apply and remove, this wall decor is one-of-a-kind and is a great choice if you know that the thirteen year old boy you're buying a gift for is into all aspects of gaming.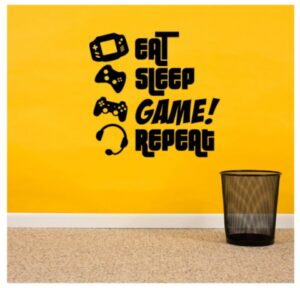 40. Nike SB Zoom Janoski
New shoes are always a great gift and these Nike Zooms are both modern and classic at the same time. Composed of high-quality suede and with a rubber sole, they are ideal for teenage boys who love skating or sports in general. Sleek and stylish, this pair of sneakers is sure to make a fantastic addition to any teen's wardrobe.
The good news is, these Nikes won't break the bank at a reasonable price, why not check them out now?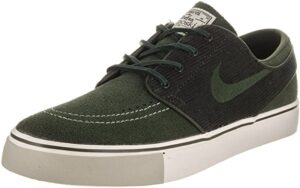 41. Vans Sk8 Hi Skate Shoes
Vans are the iconic skating brand renowned for their comfort and popular design. These Hi skate shoes are both comfortable and durable making them ideal for extra long skate sessions. For teenage boys that are regularly out and about cruising on their skateboards, these skate shoes will last due to being composed of 100% canvas and have a thick rubber sole that won't wear down easily either. Why not pick a pair of awesome new kicks for the teen boy you're buying a gift for?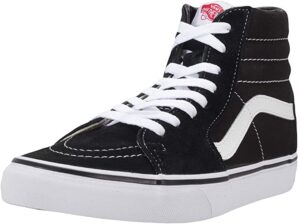 42. Pro Skateboard Complete
Composed of sturdy Canadian Maple wood, this pro skateboard features a cool Kermit the frog graphic on its underside and is of the highest quality available: from its wheels to the layer panel, you really do get great value for money with this cool gift idea.
Great for any skill level, including both beginners and pros, choose this board if you want to surprise a skating enthusiast with a new set of wheels or introduce a teenage boy to the world of skating!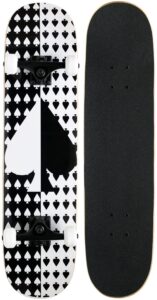 43. Outdoor Master Skate Helmet
Safety should always come first, no matter what! This outdoor Master Skate helmet isn't the most exciting gift idea for a teen but nonetheless, it is practical. Available in a wide range of shades, why not choose to kit out your teenage boy with the most fashionable skate safety equipment you can find?
Suitable for both BMX riding and skating, this helmet boasts a low profile design and is sure to save a lot of potential pain along the way too…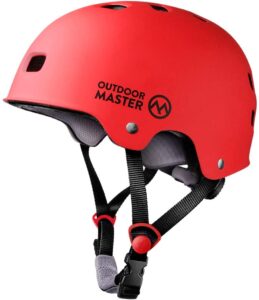 44. Electric Skateboard with Wireless Remote
Electric skateboards seem to be all the rage right now and they certainly make a cool gift idea for a 13 year old boy or any skateboarding enthusiast. Teens can navigate their way around streets using the clever remote control that allows for speeds of up to 25 miles per hour.
Surprisingly sturdy, this electric skateboard is safe and easy to use making it a great vehicle that will have your teen standing out from the crowd.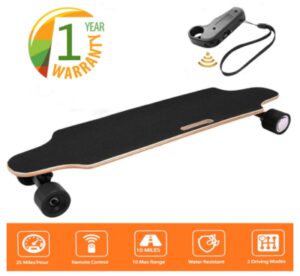 45. Self Balancing Hoverboard
This self-balancing hoverboard really is a gift from the future. Composed of anti-fire material and available to buy at a cheaper cost than you'll likely expect, this gadget will get any teenage boy around in the most awesome fashion possible.
Taking just 2-3 hours to charge fully, this hoverboard can be used for up to 45 minutes at any one time thanks to its excellent battery life. It's also kitted out with cool LED light features too for that real futuristic feel.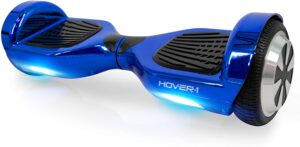 46. Go Kart Seat for Hoverboard
If the teenage boy you're buying a gift for already owns a hoverboard, or if you want an add-on, this go kart seat is beyond awesome! Simple to attach to an existing hoverboard, this bit of kit takes moving around to the next level as teens will be able to navigate themselves go-kart style with this impressive mod.
Could this be the ideal gift you've been searching for your teenage boy?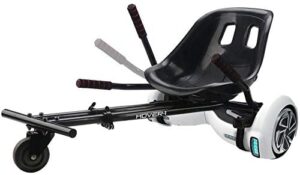 47. Aluminum Frame 26 Inch Bike
There's nothing quite as satisfying as a new bike and this beach cruiser is sure to impress any active boy who is expecting a new gift for their milestone 13th birthday. Both lightweight and composed of anti-rust aluminum, this bike is high in quality and design with a cool matte finish.
For boys who enjoy being out and about, this cruiser bike is a perfect gift idea and is highly practical too helping a teen get easily from any destination to another. Stand out from the crowd with this awesome design!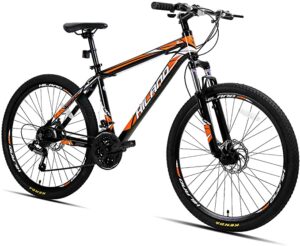 48. Xbox One S Starter Kit
Gaming consoles are a good bet when it comes to locking down a suitable gift idea for a 13 year old boy. This Xbox One S starter kit includes the latest console, a wireless controller, 3 months worth of game pass which gives access to over 100 great games.
Teens can also watch films, stream their favorite shows through the likes of Netflix and Amazon as well as download an abundance of other apps too. Outside of the gaming pass, there are over 1,300 games for a teenage boy to choose from ensuring that boredom never ensues with this bit of tech.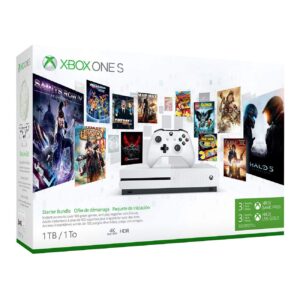 49. Apple MacBook Air
If you really are looking to wow your son with a new bit of tech, this Apple MacBook Air could be the perfect option. Guaranteed to last, Apple design high-end PCs and this model is no exception. Featuring stunning 13.3-inch Retina display, touch ID, 8GB memory and up to 12 hours of battery life, there are a number of reasons to invest in a MacBook for your teen boy.
While it comes with a heavier than average price tag for PCs, it offers endless opportunities for creativity, entertainment and more, which makes these popular birthday presents for teenage boys who are 13 years!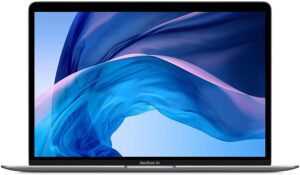 50. SwissGear Laptop Backpack
Teenage boys love outdoor adventuring, that's no secret. Why not equip the boy you're buying a gift for with a handy bit of kit? A superior quality backpack, this SwissGear bag comes in a range of different colors, is lightweight, durable and has Scan-Smart lay flat technology for protecting a laptop of up to 17 inches making it a great option for school too.
With comfort in mind across every aspect, this backpack is top of the range and can be used in a number of ways for any teenage boy.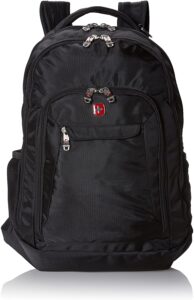 51. BltzPro Soccer Practice Kit
Active teens can get their soccer skills going with this practice kit which contains an agility ladder for all levels as well as other training equipment too. Premium quality sports training doesn't get much better than this and this gift will allow any teen boy to get busy with soccer training from the comfort of their own garden.
Bring friends together to compete whilst training or simply go it solo and practice scratching up on existing skills, there is lots of soccer practice to be had.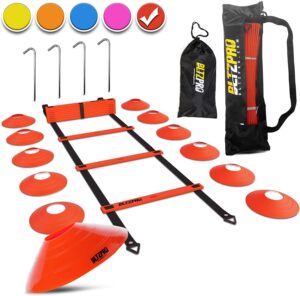 52. What About Baseball Board Game
Celebrating a huge part of what makes American the country it is, this baseball game brings together all members of the family as they participate in a fun and engaging activity. While teenage boys who have a passion and understanding of baseball will likely excel at this game, the good news is that no knowledge of the sport is needed to have fun with this gift as players can learn on the go. If you're looking for a tech-free gift idea that won't cost a ton, this gift option ticks all the boxes.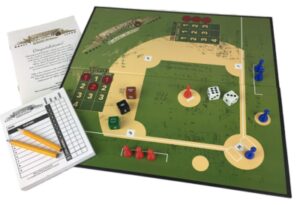 53. Casual Backpack
For the fashion conscious boy this casual backpack is both stylish and practical. Perfect for carrying books to school or simply to transport items when out and about, it comes in a range of contemporary colors including this toned down blue look and is sure to be a great finishing piece to any trendy outfit.
Made with quality lightweight Oxford fabric, this backpack can fit a laptop comfortably inside and has bottle holders on either side too.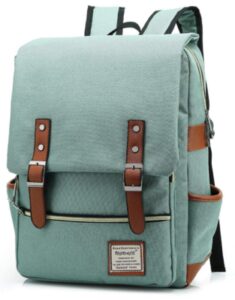 54. Football Helmet Night Light
Night lights come in a range of quirky designs and this one has caught our eye, has it caught yours? For football fans, this is the ultimate gift that will add a cool twist to the interior of a teen boy's bedroom. Projecting a 3D helmet, the colors can be adjusted to set the atmosphere of the room with 7 cool color options available. The lamp takes 3 AA batteries or can be powered using the USB cable provided too!

55. Leakproof Sports Water Bottle 
If the teen boy you're buying a gift for plays sports on the regular, then a new sports bottle could be a brilliant option. This sleek design features a locking lid to avoid leaks and a wide mouth opening to add ice to the liquids contained within it. For a high-quality sports water bottle that is leak proof and affordable, choose this model!
And, for health conscious teens or those who are into experimenting with flavor, this bottle is the perfect size for adding fruit to infuse plain water too.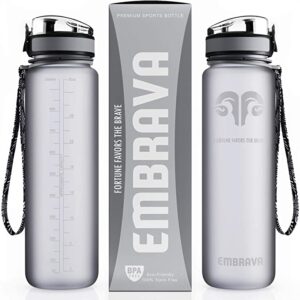 56. Canon Powershot Camera Starter Kit
Cameras make great gifts and are always an option for anyone buying a present for a teen. While many smartphones these days come with an advanced HD camera built into them, there is nothing quite like snapping photos on the real thing!
With many teenage boys eager to pursue photography as a hobby, this Canon Powershot starter kit is a practical gift that will be treasured as a teen makes memories along the way. While on the higher scale in terms of cost, this kit really does offer great value for money as it includes LCD screen protectors, a cleaning kit, 16GB memory card and more.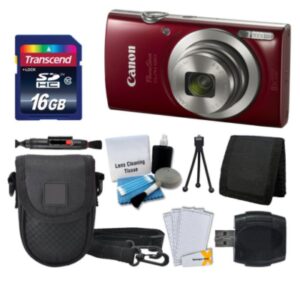 Our Best Overall Buy
Our overall buy of over 60 fantastic gifts has to be the Fortnite edition of Monopoly which celebrates the PC game that has revolutionized online team gameplay. Taking a strategic survival concept and merging it with the classic Monopoly feel, this gift is sure to provide hours of fun for both Monopoly and Fortnite fans, making it an extremely versatile board game for family and friends.
Between 2 and 7 players can battle it out across the game as they fight for survival claiming locations, battling opponents, and avoiding the threat of 'Storm' along the way. Players can also mimic Fortnite's original gameplay as they loot treasure too, in this fun version of Monopoly. Who will be champion of your Fortnite Monopoly game?
Fortnite is very popular at the moment and this is why these are particularly popular Christmas gifts for boys aged 13 years.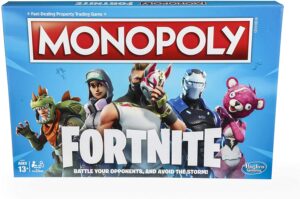 Best Budget Toys
For those who don't want to stretch the wallet too far when choosing that perfect gift for a teenager, there are a number of reasonable options as seen above, however, our budget pick has to be the Diggin Dodgetag outdoor game.
Proof that you don't have to spend a fortune to have fun, this game will bring both family members and friends together as they avoid being hit by the balls in the game. Straightforward to play but nonetheless entertaining, there is a reason this game is award-winning and highly recommended in general.
So, put on those Velcro vests and get dodging!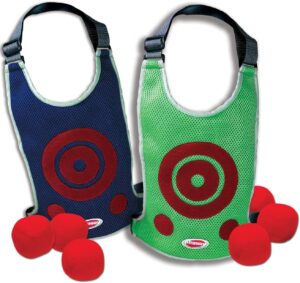 13 Year Old Boys Best Christmas Gifts Ideas
Christmas sneaks up quickly every year and if you're searching for christmas gifts ideas for 13 year old boys we have some great gift recommendations for you. From fun card games to gaming headsets, there's something for everyone in this gift guide review!
57. Pick Your Poison Card Game
Much like the 'would you rather?' series of games, the Pick Your Poison game sparks fun conversations as players are faced with ultimatum style questions. This game is an ideal gift idea for teenage boys who enjoy hosting social events and of course having fun along the way!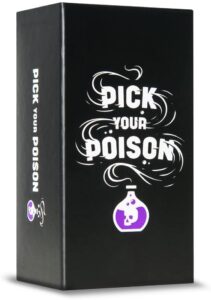 58. HyperX Gaming Headset
Gaming headsets come in a range of different styles and varieties but this one is top of the range and makes an excellent Christmas gift for any teen boy. With Plug N Play Dolby surround audio technology, this gadget takes gaming a level-up, this model is compatible with all major consoles including Xbox, PlayStation 4, PCs, and Wii to name a few.
A headset is one of ideal Christmas present ideas for 13 year olds who love music and gaming!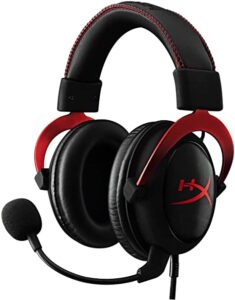 59. Portable USB MIDI Keyboard 
For music lovers, why not consider gifting your teenage boy with a keyboard? Teens can unleash their creative music talents with this USB key board that features 25 velocity-sensitive synth-action keys and a Four-way thumb stick for dynamic pitch. What musical creations will your teen son create? This musical 13th birthday gift idea is great for many kids!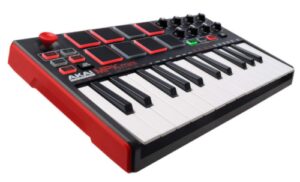 Cool Toys for 13 Year Old Teenage Boys
Some toys are cooler than others, that's just a fact. Let's take a look at some of the coolest toys we've picked out for 13 year teenage boys in 2023.
60. Star Wars Droid
For all Star Wars fans, this droid is as impressive as it gets! Surprise the teenage boy you're buying a gift for with this cool robot that reacts to multiple voice commands and much more. The droid also features a motion sensor which gets it moving along in a rolling fashion, just like the original from the movie. Isn't that cool? Awesome fun gifts for a boy who's 13 and loves tech toys and of course Star Wars!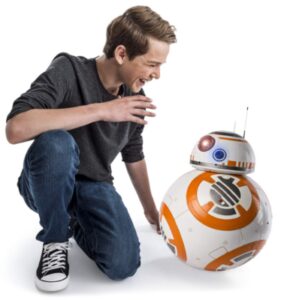 61. Nintendo Switch
The Nintendo Switch is one of the coolest consoles currently out there! If you're looking for a contemporary gift that'll provide hours of endless gaming fun, a Switch is the best choice. The only console of its type, the Nintendo Switch is a handheld device that features two Joy Con controls that can be used in one-player mode or detached for two-player mode.
The device can also be connected to a TV to play on a larger screen and it features hundreds of cool games to choose from too as well as the Labo variety kits which offer immersive VR through the use of cardboard creations.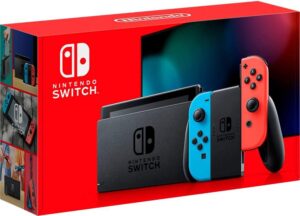 62. LEGO Overwatch Building Kit
Overwatch has taken 2023 by storm! The battle online game brings friends together as they navigate the gaming world, and, this LEGO set is a fantastic gift for anyone who loves Overwatch! Having made it into the 'cool' toys for teenage boys list, this LEGO building kit promotes creativity aware from the computer screen and will get teen boys making their favorite characters from the popular game.
LEGO has many benefits in terms of the skills (some of which may surprise you), for starters it can help a teen develop problem-solving skills which come in handy both at school and in later life.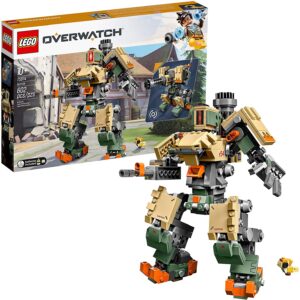 Most Wished for Gifts for Teen Boys Aged 13
We're going to take a look at the most wished-for gifts for teen boys in 2023. While Gadgets and gizmos tend to make the top of the list, you may be surprised at some of the gifts below! Let's start!
63. Holy Stone Drone
Drones are popular gifts, there's no doubt about that and this sleek, black drone is one of the most wished gifts at the moment perhaps due to its lower end price point. Its awesome design and cool features such as an HD camera, make it great value for money.
Choose this drone if you're looking for an easy-to-navigate option that even offers a headless mode giving orientation in relation to the pilot, which takes flying to the next level!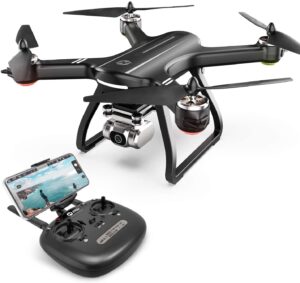 64. Portable Wireless Bluetooth Speaker
Many teen boys love music and what's better than being able to blast it from waterproof speakers whilst showering? Making the top of the list for many teens are Bluetooth speakers and this sturdy speaker is a winner!
With a smooth rubber exterior that protects it from scratches, this affordable wireless speaker will withstand any wear and tear inflicted and it also features a quick charging time for minimal fuss. Music gifts and toys for 13 year old boys are always practical and thoughtful ideas, its a safe choice if unsure of what to buy.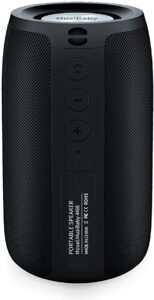 65. Fender Acoustic Guitar
This cutaway Fender guitar is a cool gift option for any music fan who wants to get busy learning how to jam out their favorite tune on strings. With a natural wood finish, this classic model comes at a reasonable price and could be the perfect stepping stone into the world of music for any teenage boy.
If the boy you're choosing a gift for is already the lucky owner of a guitar, why not consider buying some great guitar accessories? There are a wide range of smaller gifts you could choose from including plectrums and eye-catching guitar cases too!
You do not have to only buy 13 year old boy toys, but how about an instrument? This is a gift that will last a lifetime!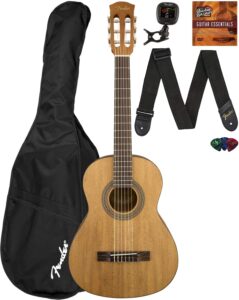 Which Gift Gill You Choose? 
As you can see there are many awesome gifts to choose from to celebrate that milestone birthday or even Christmas for a teen boy, the question is which will you choose? We have reviewed the top gifts for boys, so now its time for you to decide.
After carefully considering your budget, the personality of the boy you're picking a gift for and the options above, the decision should be an easier one to make. From the latest bits of impressive tech to a pair of cool new skating sneakers, there are ideas for 13th birthday gifts out there!
Tips Choosing Presents for 13 Year Old Boys
A monumental milestone, the age of 13 is when a child enters teenagehood. Our teenage years offer us plenty of fun as well as lots of trials and tribulations, it really is the year you begin to shape your personality and identity in more ways than one.
If you've been tasked with picking 13th birthday party gifts for boys, or perhaps you're looking to choose a gift for your own son's or relative's birthday, we're about to talk you through the considerations. From budget to practicality, there's lots of useful stuff below that you should get the lowdown on:
Consider the teenager's interests. Teenagers can be very particular and hard to pick gifts for. In fact, they're renowned for being picky when it comes to their personal objects, especially new gifts. From the latest toy gadgets to rival their school friends to their favorite colored item of clothing, there are a number of ways you can use a teenage boy's preferences to help you choose the perfect gift. Have a look (if possible) at what they already own and go from there. If it's your own child, you'll likely have an idea of what will work and what won't. And, if you're buying for a relative or a friend, why not ask them a few quick questions without giving the game away?
Questions…If you decide that you're going to have to ask some questions to really get a feel for what the right gift would be, DON'T asks simple yes or no questions. You should aim to create a dialogue in which the teenage boy tells you directly what their interests and preferences are. Examples of good questions that will help you could be: "How do you like to spend your free time?", "What is your favorite color, band or artist?". Don't forget to reveal things about yourself during the discussion too, to make the conversation flow more naturally.
Take a peek at their social media account. Social media accounts are generally a great way of finding out further information about an individual. If possible, take a peek at the person's accounts to see what type of content they've been engaging with. You may notice that they 'like' posts relating to the same band over and over on Facebook or that they 'share' posts about a comic book series. This can generally give you a good idea of their interests and put you in the right direction when it comes to selecting that perfect gift.
Ask the teen's friends or parents. If you can speak directly to the person's parents or friends this always helps. You can simply get ideas from the people closest to the teen and this will give you the certainty that what you choose as a gift will be liked. You may already have an idea in mind and just need confirmation that it'll be received well, this is also a great opportunity to do this!
Budget. We all want to woo teens with the coolest gifts out there, but we also have to consider budget (most of the time). While it's tempting to splash out and snap up the latest gadget or gizmo at a crazy price for a birthday, it's sensible to always check out options available to you at a set budget. Oftentimes we can find a similar gift without branding at a fraction of the price. Be sensible and think about what you can afford. Also, consider that many teens throw away objects liberally and are quick to replace their favorite thing at any given time.
Practicality vs sentiment. Though there are many boy 13 year old toys and gifts out there for teens, more often than not they are into practical gifts such as the latest trainers, or a new cellphone cover for example. Rarely do teens value sentimental gifts and, likely less so more for teen boys. Really think about who you're buying for and when taking their personality into consideration, decide whether the teen boy will actually prefer a practical or sentimental gift.