Exercise is the most important and most effective way to boost your immune system, reduce stress and overall – be healthy. Teaching your kids how to create healthy habits is one of the biggest challenges for all parents.
In a fast-paced world of modern technology and breathtaking innovations, keeping it simple and sticking to the basic principles of living can oftentimes seem like a struggle. Luckily, there still are numerous ways to show your kids that being active doesn't necessarily mean getting bored, exhausted or feeling like there are better things to do.
However, if you consider going to the gym or doing hiit workouts at home, your kids may refuse to indulge in these activities. Monitoring your kids or putting pressure on them to exercise is almost always counterproductive since it results in unwanted behaviors and creates a sense of a "must" which is the least favorite thing for all people, not only kids.
How can I include physical activity in my kids' lives?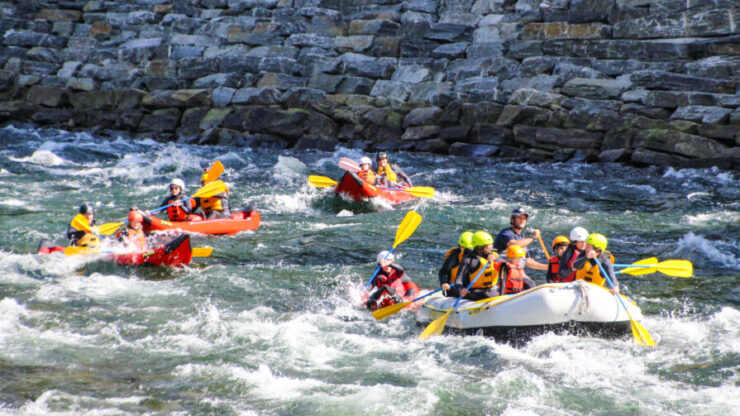 What's a great alternative to all of this? The best way to introduce your children to a healthy lifestyle, activities and experiences is to take part in all of the things you find important for their development. Not only that, if you show your enthusiasm and the real importance of quality time, then your kids will have a great role model and they will get real guidance into the exciting world of the unknown.
But, it's not only about physical activity. If you combine the process of exercising with the most valuable element in everyone's life, you will get a perfect opportunity to teach them the most important life lessons. That element is obvious and it is – nature.
Is Nature Important For Us?
Spending time in nature is essential for our mental and physical health. It's like a mecca of freedom, joy and calmness. Living fast lives, we often forget how valuable is to keep the connections between human and nature and to stay grounded, knowing that you always have a perfect place to go, if you need time for yourself, your thoughts and your body.
On the other hand, exercising in nature is perfect for our oxygen resorption, body recovery, it lowers blood pressure and efficiently affects certain mental conditions such as anxiety, depression and other problems. Not to mention the exposure to the sun, which allows us to have vitamin D increased, which then helps the body to build protein and improve muscle growth.
A healthy escape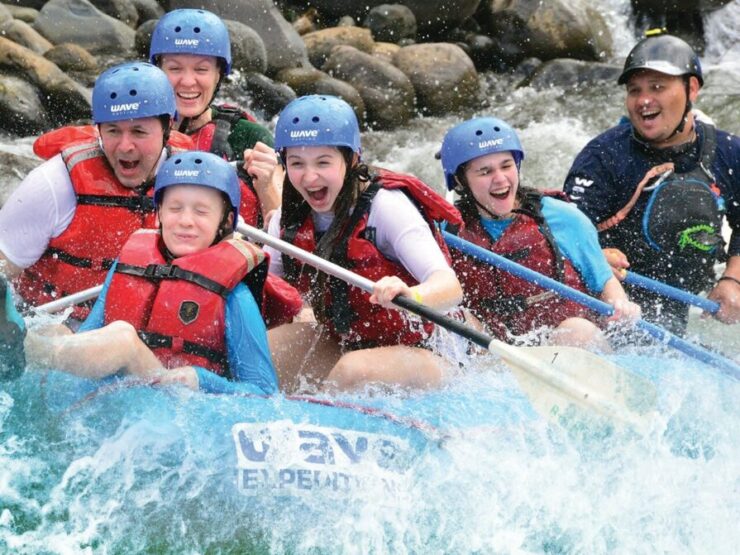 Among all the reasons, maybe the most important one is the fact that if you exercise outside, you'll get a sense of fulfillment and no matter how hard your training session was, it will seem significantly easier. But not only that. You will have a perfect opportunity to create an unforgettable team-building experience, in a natural environment. Is there a way to bond with your kids, stay physically active, work as a team, have fun and enjoy nature? It certainly does. And it's called – family rafting.
What is rafting?
What is rafting anyway? It is an outdoor activity, where rafters are using a specific type of boat to get through the river rapids, together with their team. If we speak of sports rafting, then the team is made of rafting professionals.
All the other teams include a coach or a guide and up to 12 people who are working together in this exciting sports activity. This is a perfect example of how you can include your whole family into an outdoor fun way of thinking fast, learning how to function as a team and exercising, at the same time enjoying the gorgeous surroundings to the fullest.
What skills do I need?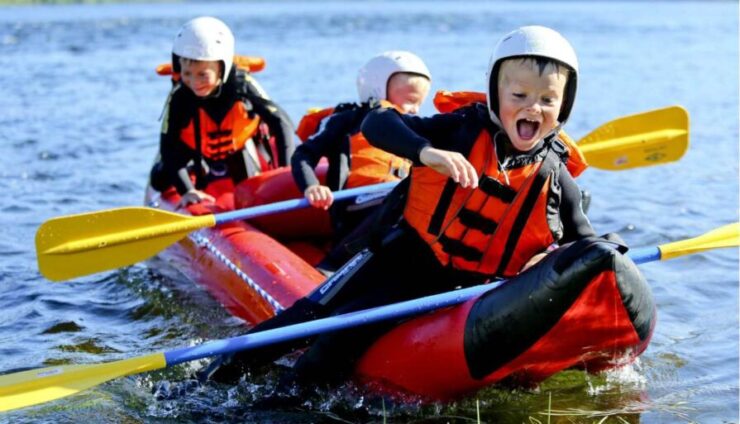 For the majority tours, you don't need special skills or experience. This means that neither you nor your kids need to worry about handling the situation. Instead, you can focus on beautiful scenery, animals, plants and the river you're on. No age limits allow you to bring both the oldest members of your family, and the youngest, as young as 4 years old. Everyone can enjoy calm, float rafting trips, but if you and your teenagers prefer more challenging rapids, then there's a lot to choose from.
6 classes of difficulty provide you with options for whichever skill and experience level you're on. From basic, no skill tours to simple padding skills required ones, onto the most challenging – with the ability to handle the biggest waves and to maneuver every situation with great success.
How to choose the first rafting destination?
From hundreds of rafting destinations, choosing the perfect one to start with can become an overwhelming experience for many. If you've never been on a rafting trip before, you might feel confused about the criteria and the options available. Having fun with your family and enjoying the experience should be your main goal, so you should look for attractive locations, amenities, flora and fauna, to draw your little ones' attention and to create a sense of freedom and satisfaction for your elderly.
If your family likes the first rafting experience, it is likely they'll want to engage in more than just one. Fascinated with nature, adrenaline and bonding, they will certainly want to either go back to the same destination or they will be open to experimenting and exploring new, interesting locations.
Where to go?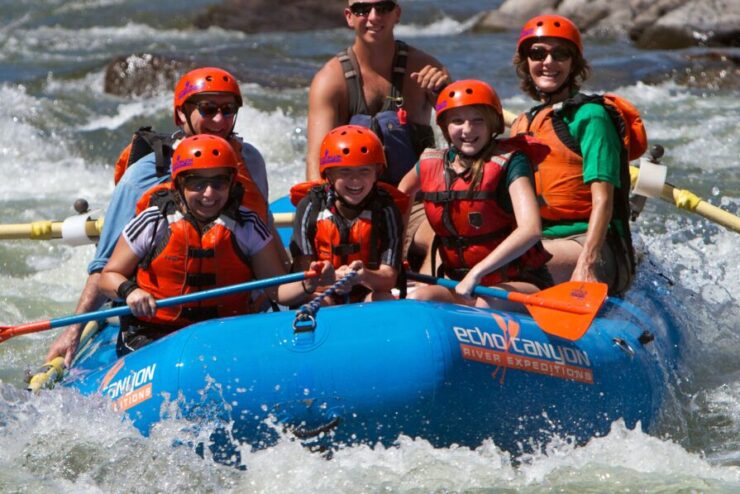 From Colorado, Tennessee, Idaho to Arizona or Georgia – there are magic places all over the US, and they certainly have a lot to offer. However, if you're into finding an area in which you can choose from a variety of different types of rafting, sceneries and activities, the best destination to start with is – Colorado. No matter if you're into calming, soothing, scenic floats or you're an adrenaline fan, there are numerous rafting locations in Colorado that offer everything you need for the most fun experience of your life.
Arkansas river rafting in Colorado is as adventurous as it sounds, offering both whitewater, more dynamic rafting tours as well as calming, soothing and more scenic floats, which is one of the reasons this river and this location is the most popular rafting spot in the West. Some of the best rafting trips in the country guided by Echo Canyon Rafting Expeditions can easily become your favorite escape in nature, a fantastic vacation or a creative gift for your loved ones. Whether you opt for Bighorn Sheep Canyon, the Royal Gorge or any other intriguing place, you can expect great fun, stunning wildlife, unparalleled views and of course – beautiful memories. What are your plans for the weekend?