On those rainy and gloomy days, when it's not possible to go out, your children can get bored and fussy at home. So here's a list of some simple activities that you can do with your kids.
Unlike adults who can rest for extended periods, kids are always in the mood for fun and play. It is what makes them kids and if they're not engaged in some sort of activity, then it can put a damper on their spirits. So during those rainy days, when they can't go out to play, there is the possibility that they'll get all grumpy staying at home.
To cheer them up and enjoy some quality family time together, here's a list of some fun and easy games and activities that you can do at home, with your children.
1. Have A Movie Night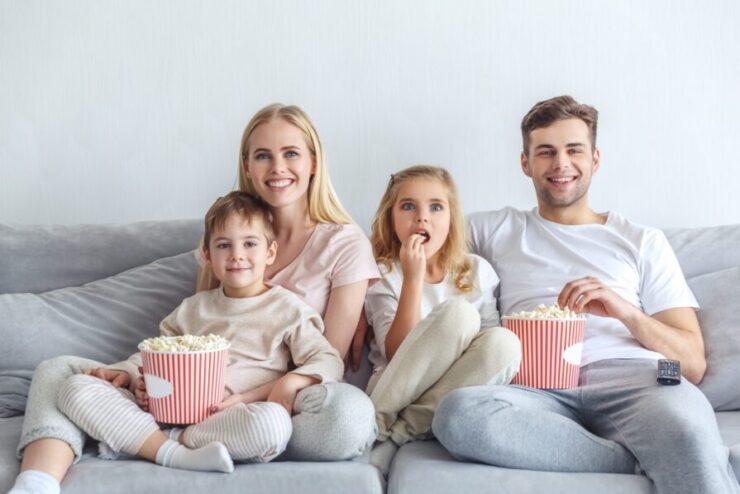 There's nothing better than a good movie and tasty snacks when it's gloomy outside. Cheer your kids up by creating a little home theater. Draw the curtains, switch off the lights, and put on a movie. The rainy outside will make the experience even better. Cook up some classic movie-night snacks like popcorn, chips, and soda and enjoy a family-friendly movie together. You can never go wrong with a good movie day.
2. Play Some Indoor Games
Indoor games are another great way to spend time indoors, and one of the best things about them is that you can let your imagination free. You can either bring out the board games and have a good round of Monopoly or Uno, or you could indulge in a round of classic party games like 20 questions, the telephone game, the whisper challenge, and more. If you want a clearer idea, you can always search up questions for kid's mominformed.com or more ideas beforehand.
3. Have A Baking Session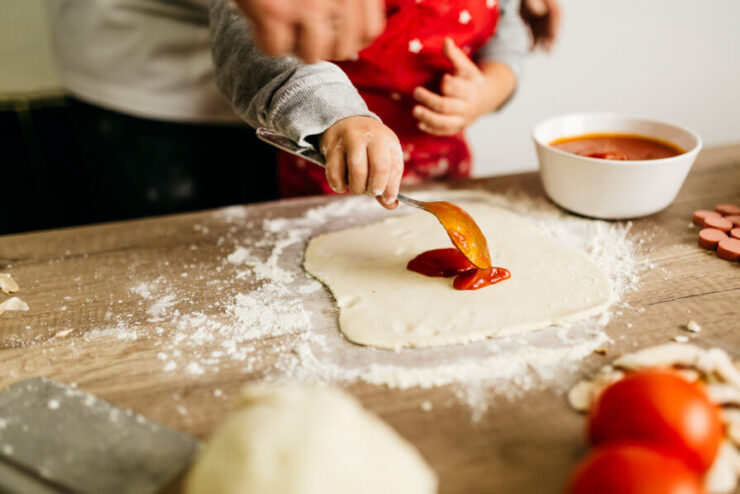 Kids love being involved in "grown-up" things like cooking and such. So when they're getting antsy indoors, you can always have a baking session with them. Pull out an easy recipe and have them help you out with the mixing and blending. This will be a fun way to pass the time and it comes with sweet rewards as well. However, make sure that you keep them away from fire, and always have a close eye on them. Once the baking is done, you can even have them help out in the cleaning process, which will take a burden off of you too.
4. Create A Blanket Fort
Although times may have changed, one thing has remained constant and that is the love for blanket forts. Kids love blanket forts even today and on those rainy, gloomy days, creating a blanket fort at home and camping in it is a treat like nothing else. All you have to do is gather around some chairs and drape blankets over them so that they create a tent-like structure. Then, you and your kids can camp in it and share snacks, talk, and even watch a few cartoons together.
5. Try Out Some DIY Projects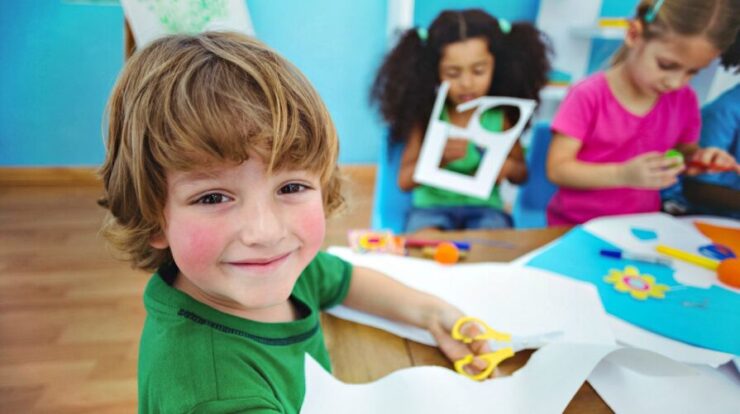 In the age of the internet and social media, DIY projects have gained a newfound relevance. Trying out various DIY projects, whether that's tie-dying t-shirts or making homemade paper, is a great way to pass the time, especially when you're stuck at home with the kids. Search up some kid-friendly DIY projects that they can partake in, and for which you have the required materials. If possible, pick out ideas that have some sort of "utility" and can serve a proper purpose.
6. Do A Home Science Experiment
If arts and crafts aren't your cups of tea, then you could also try out an at-home science experiment. This can be a great opportunity for you to educate your kids and allow them to learn something new, in a fun and interactive way. Some of the easiest at-home science experiments are baking soda volcanos, gooey slime, instant ice, and more. You can always use the internet to explore some more ideas and then pick one that you like the best. However, make sure that you follow all the safety precautions required.
7. Have A Read-A-Thon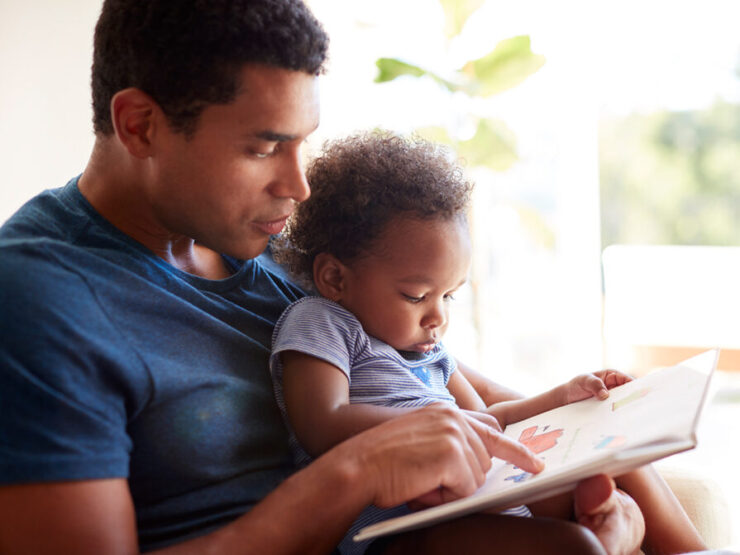 Books have always been the perfect friend on a rainy day and when trapped indoors, there is no experience more fulfilling than reading a good book. You can create a reading nook on the couch, with some blankets, cushions, and cups of hot chocolate and each of you could have your own book to read. If your children are young, doing so is a great way to inculcate a love of reading in them. You also have the option of telling them a story, either from a book or a folktale from your childhood.
8. Have A Spa Day
When you have young kids at home, spa days tend to be few and far between. So if it's gloomy and rainy out, and you and the kids are trapped at home, why not take this opportunity to have an at-home spa day with your kids. You can create face masks with natural ingredients such as veggies and fruits, dip your feet in foot soaks that you can create with hot water and ingredients easily available at home, and even take a warm, steamy bath. This is a great way to relax and get some downtime and keep the children calm as well. Although it might not seem like an effective idea, we promise that your kids will have a great time.
9. Start A Dance Party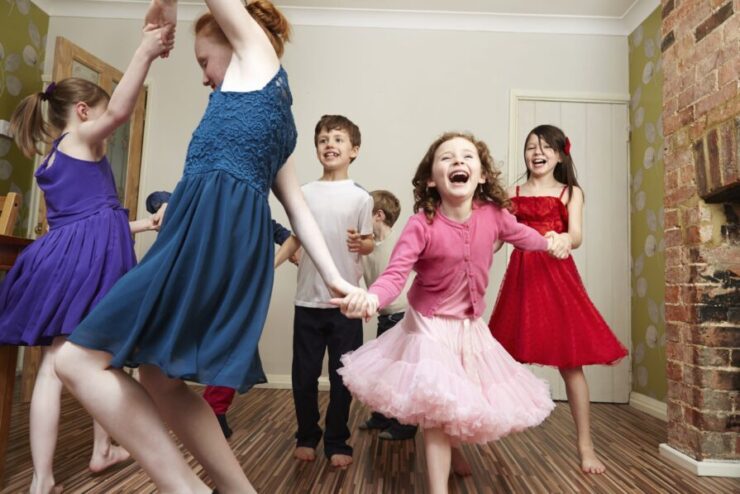 There is no better way to uplift and improve the mood when it's gloomy outside than a jolly good dance party. Play some upbeat and peppy music and let your children dance and groove to the beat. This is a great way to give them the exercise they need, without having to venture outdoors. Dancing not only burns a ton of calories but also makes working out or exercising less of a chore. So while your kids are having fun, you'll be able to lose weight too. This will help uplift their mood as well if they have been feeling down and grumpy all day.