Nothing creates memories and brings people close together like a family camping trip. It's one of the most relaxing and simplest ways to spend some quality time away from the hectic everyday life, bond as a family, and enjoy the great outdoors. There are many amazing camping sites where you can be in touch with nature while still being comfortable and safe. Check out some of the families' favorites.
1. Florida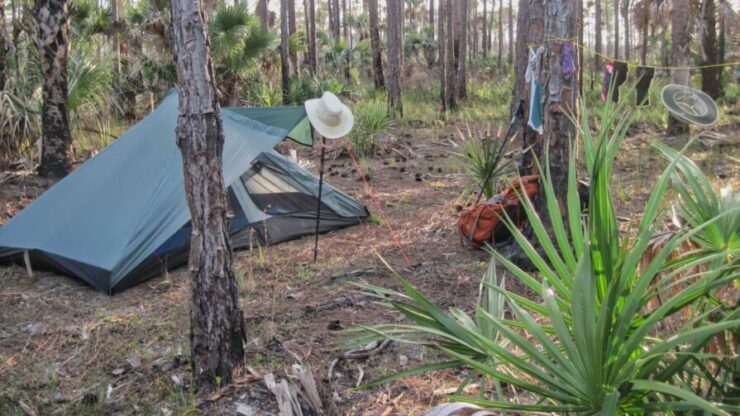 Florida is so much more than just golden sunsets and sunny beaches. Going camping might not be the first thing that crosses your mind, but there are actually some great camping sites to explore. One of the most exciting ones is close to Miami, in the Florida Everglades.
Don't worry, it's perfectly safe if you worry about wildlife. Houseboats and eco-tents are available for rent if you're not coming with an RV. Tents sit on platforms for the guests' safety and feature everything from bed linens to a lot of storage space for all your summer toys.
2. North Carolina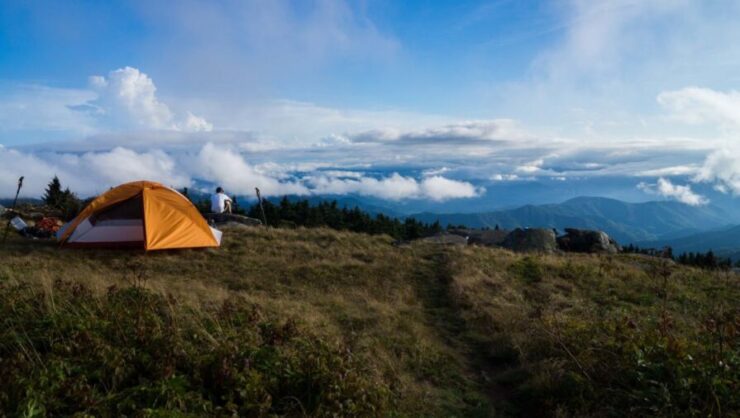 The camping community in NC is very active and every site has plenty of fun family events throughout the summer months, including scavenger hunts and all sorts of parades. Many sites are nestled along the shoreline making them one of the perfect spots for sports and relaxation.
Every camping ground is equipped with sports fields, golf courts, and chapels. Pets are allowed everywhere, so bring all your fluffy friends. If you have the time, lakes in North Carolina are divine with gorgeous shorefronts and undisturbed nature.
3. Alaska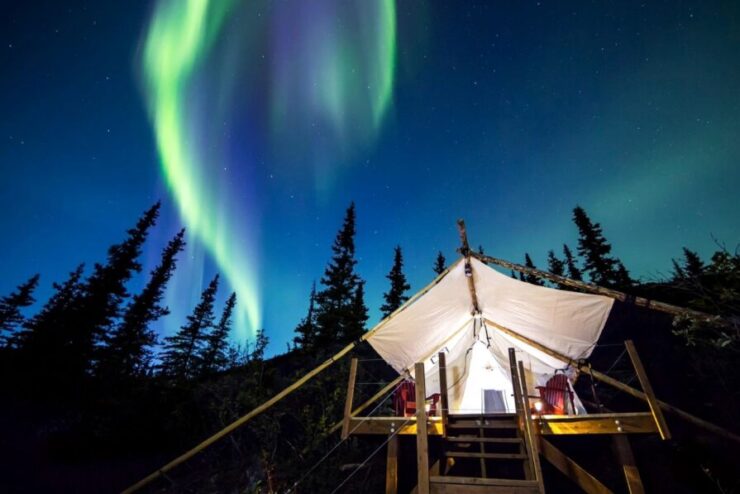 If you're a true outdoor person visiting Alaska must be on your travel-to list. Nature is just breathtaking. Being in the wild country there are plenty of places where you can put up a tent. However, if you're a first-timer hire a local guide, or go in groups since the wildlife is very active and unforgiving.
So, enjoy responsibly. Cabins are very affordable and available for rent usually only during the summer months when the weather is somewhat warm. If you're looking for an active camping experience just think fishing, hiking, or hunting in the season. Or, if you prefer just to breathe in all that oxygen, you can relax by the ocean, or by one of the many lakes.
4. Colorado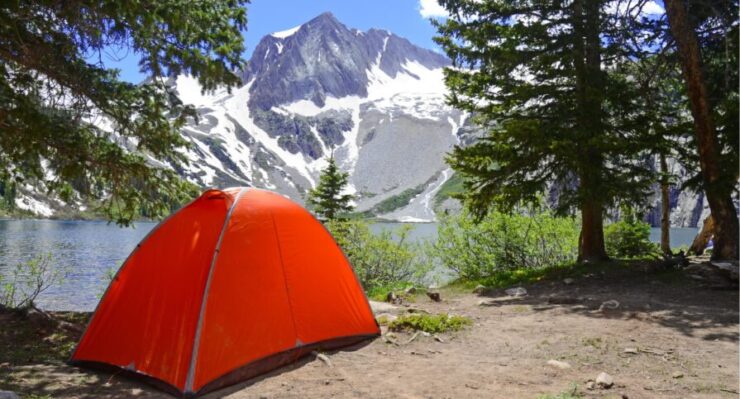 The state's rich nature offers many amazing camping grounds. Going deep into the mountains is recommended only to the experienced campers since many activities, like hiking and bike riding, can attract any unwanted attention from the wildlife. If you're looking for something more tamed environment, you'll find many gorgeous sites around Denver and Colorado Springs area.
Cozy and warm cabins, like Royal Gorge Cabin, are available for rent around the year featuring amazing views and plenty of family activities including skiing, bike riding, hiking and so much more. In case you're looking for a peaceful weekend with your significant other there are romantic packages available for some peace and quiet.
5. California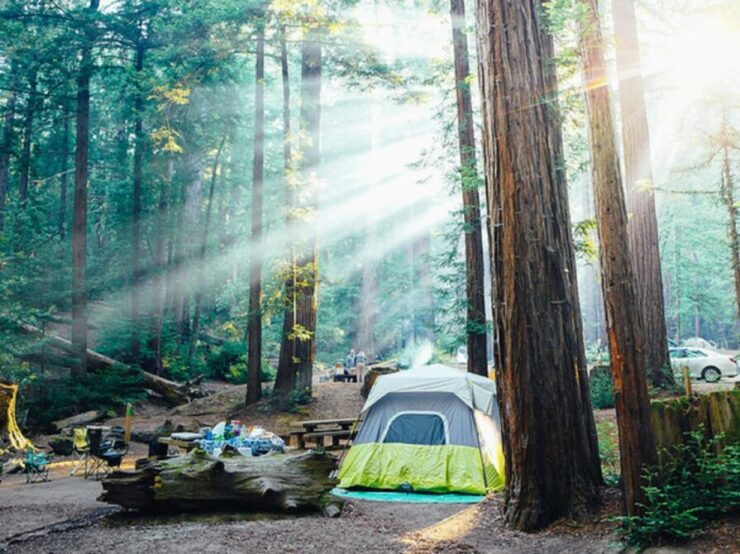 One of the many ranches is the way to go in Cali. Besides cabins, you can experience true camping the old-fashioned way – the tents. Or better yet, the safari tent – tepee. Now, how often will you get to experience the true 19th century accommodations?
There is RV parking if you prefer the comfort of your vehicle. Sites are equipped with family activities including a kiddie pool, zip line, hiking, horseback riding, or just taking a guided walk around the area. In any case, they are perfect getaways from the cities' hustle, smog, and traffic.
6. Kentucky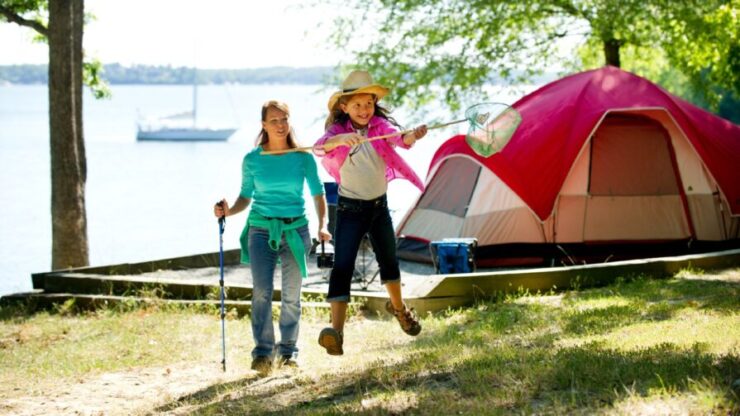 In America's heartland, there is plenty to see and do. Jellystone Park in Cave city is one of the most recognizable family attractions in the state and beyond. This is kids' paradise with so many activities that they won't know which one to go to first.
The place is filled with playgrounds, a catch-and-release pond, water slides, water balloon fights (siblings will love this), boat races, race tracks and so much more. Now, this is a super-active vacation, so if you're up for some relaxing and collecting your thoughts, forget about it. There are other sites in Kentucky, like the ones by the ponds, that will give you some quiet time.
7. South Dakota
Now we're talking wilderness. There aren't many places where you can take a guided walking tour and come across a buffalo or an elk. South Dakota is a genuine outdoor experience with rustic cottages and crystal-clear lakes.
Over 30 campsites are scattered across the state and each one offers farm experiences like horseback riding, hayrides, fishing, and safari Jeep rides. South Dakota's camping is going to stay engraved in your memory for its nature and friendly folks.
8. New York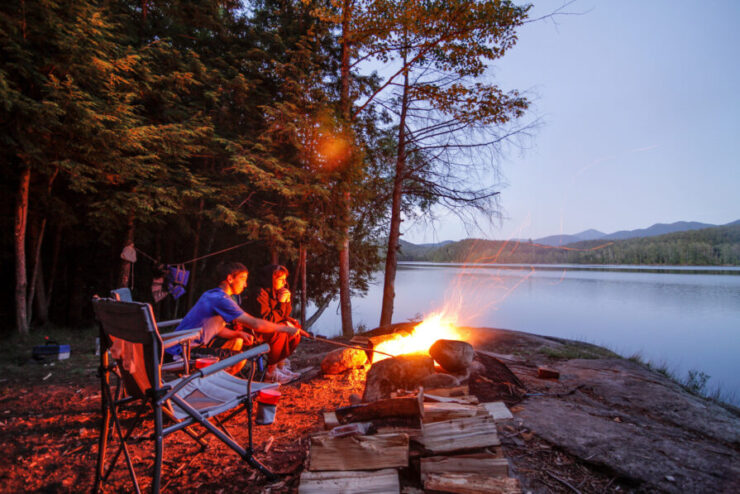 New York state is so much different from New York City. The serenity of the lakeshores and the peacefulness of the forests will make you feel like you are thousands of miles away from the busy city life. If you live nearby, there is a lot to choose from. Most lodges are themed-like, from star-gazers cabins equipped with telescopes, to Solar loges for those who are environmentally conscious.
Kids love it, and parents can get a little peace of mind while the kiddos are busy with boat rides, fishing tours, and water sports on one of the many NY lakes. If you want to go completely off-the-grid, some cabins are secluded, away from any beaten paths without phone signals, internet, or cable TV.
9. Indiana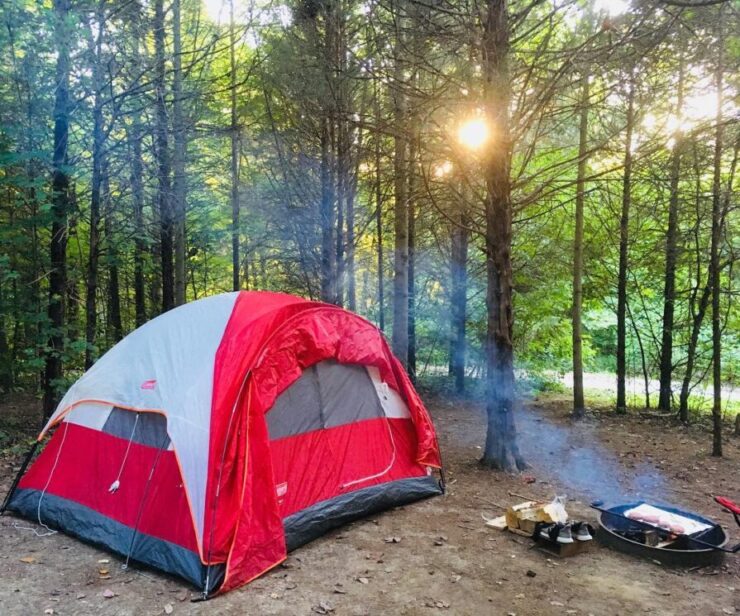 Among the cornfields of the Midwest lies a hidden jewel for all your family vacation needs. If you live close by, there is no real need to travel anywhere further than the campsites of Indy. There is literally every sort of camping you can think of. If you have an RV, there are plug-ins for electricity and cable on every site, but if you decide to step out a bit, there are virtually every kind of cabin you could wish for like treehouses, safari cabins, small cabins, solar-powered cabins, yurts, and the plain old tent.
Indiana is a very traditional and family-oriented state, so you can expect friendly folks and a bunch of activities, including fishing, parades, fireworks every week on some campsites, horseback riding, hayrides, scavenger hunts, and hiking.