When buying kids gifts, it can be difficult to find something unique that they will love – they often have a room full of toys, half of which are rarely looked at. So, instead of buying another toy for a little one on their birthday or at Christmas, it might be worth instead considering practical gifts for kids this year. A practical gift doesn't have to be a boring one, even when it comes to kids. The ten picks we have lined up below prove this point perfectly. Kids will be grateful for a gift they can use over and over again, rather than a toy that might be trendy one moment then quickly forgotten about at the bottom of the toy box. Parents will thank you too for choosing something useful rather than yet another toy to clutter up their playroom!
Considerations When Choosing Practical Gifts Ideas
But how exactly do you choose the best practical gifts? The first thing is to ensure it is something the child will definitely use, and won't find boring. As noted above, just because a gift is practical, it doesn't have to be boring. Classic gifts like slippers, socks, or a blanket can be made fun for kids if they include their favorite characters perhaps. Also, think about the occasion for which the gift will be given. For example, the cool sunglasses we have picked out might not be considered very practical at Christmas. The child's interests should also be considered carefully when choosing out a gift, so you can pick something fitting.
Top 10 Practical Christmas Gifts for Kids
With the above considerations in mind, let's now take a look at ten of the best useful gifts to give a child on a special occasion.
1. Misscat Emoji Slippers

Slippers are one of the most useful Christmas gifts, but making it something fun for kids to receive can be a bit of a challenge. These emoji slippers are a sure-fire way to make slippers more exciting, and children won't want to take them off! They come in a choice of four different designs – the devil, heart-eyes face, crazy face, and even poop emoji! The slippers are made from flannelette material and are well-padded for comfort and warmth. They are designed to fit most sizes and have a non-slip sole for safety.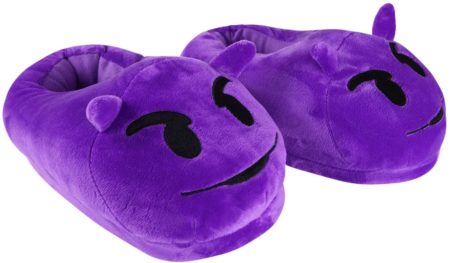 2. Real Kids Shades Sunglasses

If you're looking for the most practical gifts in summer, you can't go wrong with some sunglasses! These ones offer 100% UBA and UVB protection and the lenses are shatterproof and designed to reduce glare. The frames are also unbreakable, so these are an excellent pick for clumsy kids! There are loads of great colors to choose from, as well as three sizes to fit ages 2+, 4+ or 7+.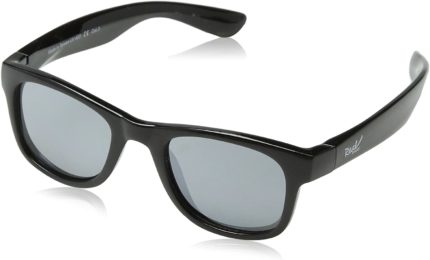 3. Pearhead Ceramic Piggy Bank
When it comes to practical Christmas gifts, a piggy bank is one of the best ideas, as it can be filled with coins to make it even more exciting for the child receiving it! This bank has a classic pig shape with a cute smiling face and polka dots on the body. There are a few different color options to choose from, so this gift is ideal for both boys and girls alike. A piggy bank is a great way to encourage children to start saving up their pennies and set them in good habits for the future. Kids can also learn about the different coins and practice adding up different amounts, so this gift is both educational and practical.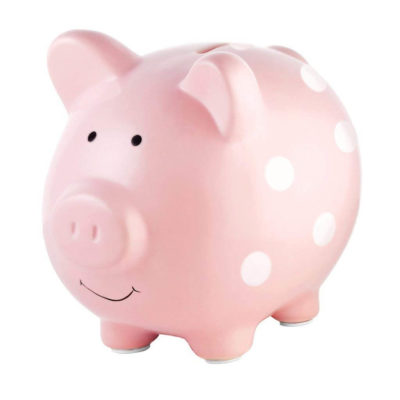 4. Decalmile Fairy Wall Stickers

If you're looking for practical birthday gifts for the kid who has everything, how about something like these wall stickers to decorate their room instead? Of course, it's worth checking with mom and dad before gifting these, but a bedroom makeover is something many children will appreciate, especially when they get to a certain age. These ones come on two large sheets and can be easily stuck to any smooth surface. They can also be removed and repositioned without making a mark on the wall or losing their stickiness. The designs include fairies, balloons, and butterflies, although there are many other themes available if this does not appeal to your child's tastes.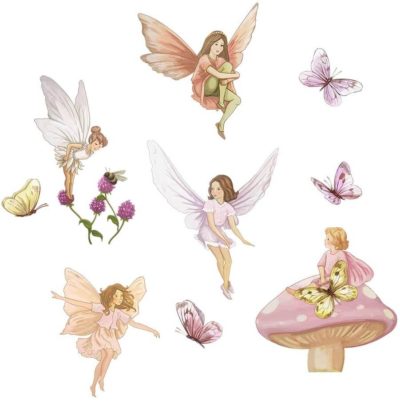 5. Stearns Kids Life Jacket

When it comes to picking out useful gifts, something related to the child's hobbies is always a good idea. If the child you are buying for is into swimming, this life jacket is a great pick. It is suitable for kids between 30 – 50 pounds in weight, and it is made from durable nylon. It offers a comfortable fit, whilst still offering the wearer a good range of movement. It's coastguard approved so you can be sure it is safe. It is excellent for kids who are learning to swim, in order to build their confidence in the water.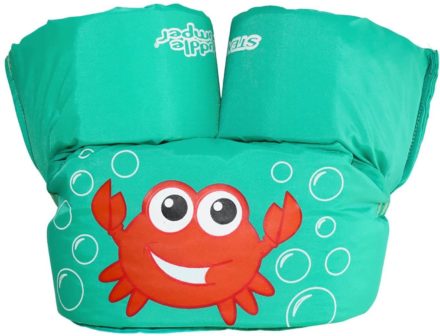 6. Dash Mini Maker

If you are buying for a kid who loves to cook, the Dash Mini Maker could be just what they need. It can be used to make individual portions of waffles as well as other tasty treats such as paninis and hash browns. A recipe book is included to give more ideas and inspiration – kids are sure to love them all! The machine is small and lightweight, weighing only one pound, so it won't take up a lot of space in the kitchen. It only takes a few minutes to warm up, and has non-stick surfaces so it gives great results every time. The portion size is perfect for children and the gift comes with a one-year warranty so you can be insured against breakdowns.

7. Digital Waterproof Watch
A watch is always a great gift and this one has color-changing LEDs around the face, which makes it even more appealing to kids. It comes in a choice of colors, so there is something to suit all tastes. The watch has a large, digital display and keeps time accurately. It can even be seen in the dark, as there is a button to illuminate the display. The numbers are easy to read, and the battery life is good, both of which make this an excellent pick for children. The water is waterproof, but the buttons should not be pressed underwater. The glass is hard-wearing and the band is made from comfortable silicone.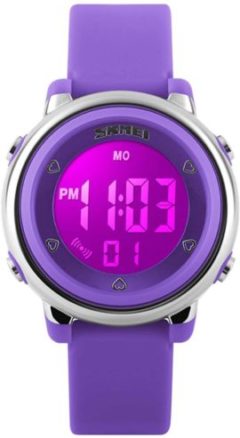 8. Darth Vader Blanket with Sleeves 
A blanket is one of the most popular useful gifts, and this one is sure to be considered fun by a little Star Wars fan! It comes in three options – Darth Vader, a Jedi Knight, or Chewie. There are also two sizes – adult or youth, so it is ideal for kids of all ages. The blanket measures 48″ x 48″, has an opening on the back, a fully-covered front, and long sleeves to ensure warmth as well as a good range of movement. The blanket can be machine washed, parents will be glad to know because kids won't want to take this off! It is made from polyester which is warm and soft.

9. No-Tie Shoelaces 
If you're looking for cheap practical gifts, look no further than these elasticated no-tie shoelaces! They are perfect for kids who can't get to grips with tying their laces, and they come as a pack of 14, so there are plenty to put on every pair of shoes. Every pair is a different color, too, so there is sure to be something to match, no matter the color scheme of the shoes. They are simple to put on the shoes – they are threaded through the eyelets just like normal laces, then the locking button is threaded on to both loose ends. They are durable and reusable, so they can be taken off even when the shoes are outgrown and used again on a new pair.

10. Koala Beanbag Chair
Our final pick of cool practical gifts is this adorable koala bear bean bag. The dimensions of the beanbag are 30″ x 30″ X 20″ and it is made from comfortable plush polyester which is great for snuggling up on. The size is great for kids to sink right in and get comfortable. There are 8 different options to choose from, so it's not a problem if the koala doesn't take their fancy. Other cute options include an owl, a cat, a bunny, or a unicorn. The colors are mostly neutral, so the beanbag will look great in any room. Kids will love having their own special place to sit and relax!

Best Gift Overall
After looking at so many different options, it's time to pick out our favorites. The best of all is the bean bag chair, featured last on our list. Kids will simply love it! It's comfortable as well as cute – it's sure to brighten up any room. The material is soft and comfortable so kids will love sitting on it to chill out and watch some TV for example. The range of designs ensures you are certain to find one that the child will love – there are so many great options to choose from, you'll be spoilt for choice! Parents won't mind having this lying around either – the neutral color scheme ensures it won't look out of place.
Best Budget Gift
If you don't want to spend too much on your gift, the other one we like a lot is the piggy bank. It is cute and comes in a range of styles to suit all personalities, as well as different colors. It's an even better gift if it is given filled with coins – kids are sure to get excited about this! They will love being able to watch their savings grow up and it's a great way to help them learn to manage their pocket money or allowance.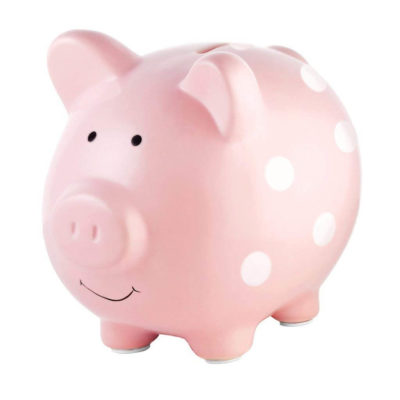 What are Practical Gifts?
There are many different items that could fall under this category, but in general, it includes most things other than toys and games – anything that is useful. For children, some popular examples might include slippers, pajamas, a blanket, accessories or furniture for their bedroom, a watch, an alarm clock, and much more. Something related to a hobby they have is also ideal – sports equipment, clothing, or accessories for example. Hopefully, the ideas given above have given some inspiration and ideas as to what might be considered a practical gift idea.
Useful Gifts to Give Someone Who is Going to High School
If you are buying for a child who is going to high school, something which will help them feel more confident and relaxed about school is great. It could be a new backpack or some stationery, folders to keep organized, or a nice water bottle to keep them hydrated throughout the day. Or, choose them something to wear to school, perhaps some new shoes or a jacket. Alternatively, they might enjoy something to help them relax during their free time, as there will be less of it when they start getting more homework and assignments! A journal to document their thoughts and feelings might also be considered practical during this sometimes difficult time.
Gifts that Will be Useful When Going to Disney
If your child is lucky enough to be taking a trip to Disney, you might be considering choosing a gift that can be used there. A customized t-shirt or something else to wear is always going to be a winner – even better if you get a matching set for the whole family! Disney pajamas with their favorite character is also a good pick. A backpack is an excellent choice because there's always a lot to carry on a day out at a Disney park. Again, this could be customized with their name. A poncho or lightweight waterproof jacket could also be a good idea, as it often ends up raining and you wouldn't want the rain to spoil the fun! Finally, a planner, photo album, or autograph book are excellent for keeping special memories.