There are so many different gifts to choose from when it comes to buying for kids, so it can be quite difficult to find some really fun gifts for kids which will keep them entertained time and time again. Here, we have chosen our 10 favorites, so there is sure to be something to appeal to all tastes and all budgets, whether you are buying gifts for a 3 year old boy or a 9 year old girl. You won't be hearing any complaints of 'I'm bored' this Christmas with these fun and entertaining gift ideas!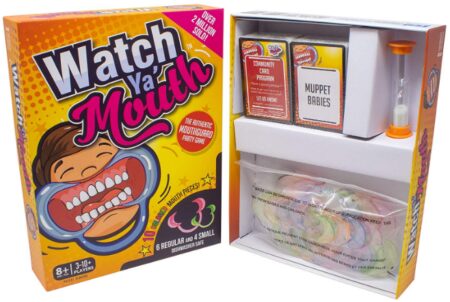 Considerations When Choosing Fun Toys to Play With
First, let's look at some considerations which are important when it comes to finding the best entertaining and funny gift ideas for kids.
Age
First, it's important to consider the age of the child who will be receiving the gift. We've included gifts which suit many age ranges here, but do be sure to check with the manufacturer to ensure the gift is suitable and isn't too advanced or simple for your child.
Type
With many different types of gift to choose from, it's important to consider what the child is interested in and what they would like to receive. We've focused mainly on different types of toys here, but other options might include board games and crafting kits. Think about what they are interested in and what they generally like to play with, as this will provide some inspiration.
Safety
Safety should always be considered when it comes to choosing items for children. Be sure to choose a reputable manufacturer to ensure the toy or gift item is made from top quality materials which don't pose a safety risk to your child. Also check there are no small parts when buying for younger children and toddlers.
Budget
We've chosen gifts here which suit all budgets, whether you are looking for a smaller stocking-stuffer type gift or a bigger gift which costs a bit more. There are plenty of great, cheap fun gifts for kids, so don't worry if you have a smaller budget for the gift. Be sure to check out our best budget pick at the end if you are on a tight budget and looking for cheap gifts for girls and boys!
Top 10 Fun Christmas Gift Ideas for Kids 2023
We will now present our list of the top ten fun gift ideas for children this year. You are sure to find something here your little boy or girl will love!
1. R2D2 Droid

When it comes to fun science gift for kids, you can't go wrong with a real robot! This cool droid from Sphero looks and acts just like the real R2D2 from the movie – fans are sure to love it! It moves around realistically and plays fun sound effects. The droid also has functional front and rear lights so it looks really cool in the dark. Kids can code their R2D2 by downloading the Sphero app, which allows them to work on their STEM skills. They can also watch the Star Wars movies with the droid and have him respond to key moments in the movies! Kids can even view a simulation of the interiors of the ships whilst roaming with R2D2 over Bluetooth, with a range of around 100 feet.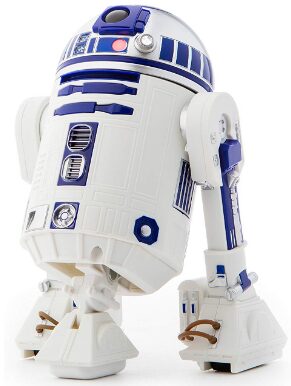 2. Hot Potato Game

There are loads of fun inexpensive gifts for boys out there, but few offer as much entertainment as this classic games, like Hot Potato. It's perfect for 2 – 6 players of all ages, so the whole family can join in with this game. Players must pass the potato around as the music plays, and hope they aren't left holding it when the music stops. This is a great gift for families with kids with a wide age gap, as it's something everyone can enjoy and is sure to make them giggle time and time again.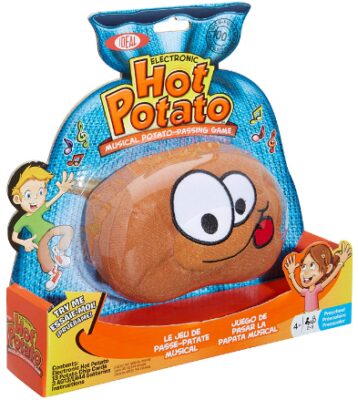 3. Watch Ya' Mouth Game

Here we have another game which is great for the whole family – Wash Ya' Mouth. It's one of the most fun birthday gifts for kids and is sure to be a hit at the party! It's suitable for groups of up to 10 players, and is recommended for those aged 8 years old and above. There are different sized mouthpieces included, and they can be sterilized in the dishwasher or in boiling water between uses. Expansion packs are available which gives this game a high replay value – over 1000 different phrases are available across all versions. There are short phrases with just two words, or longer ones with 10 words which really presents a challenge!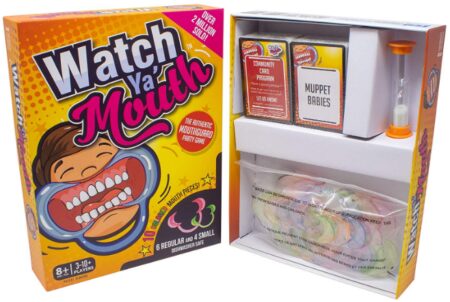 4. National Geographic Geodes Kit

When it comes to fun educational gifts for kid, National Geographic is one of the most well-known and respected brands. This premium geodes kit comes with everything your child needs to break open and display 10 stunning geodes. The geodes are natural and vary in size, and the kit also comes with safety goggles and a display stand for the best ones. There is a book included with this kit which explains how geodes are formed and the many different types of geode which exist in the world. This is the perfect science gift for any kid who loves collecting precious gems and learning.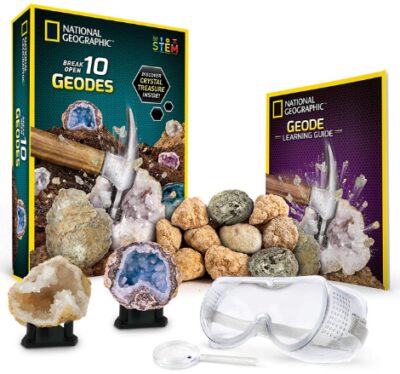 5. Melissa & Doug Scratch Notes

This scratch art set from Melissa & Doug is a nice stocking stuffer which won't break the bank. It comes with over 100 notes and a wooden stylus which can be used to scratch the surface off. Kids can use these to leave little notes or reminders, or to make small drawings and doodles. Once the surface is scratched away, the paper is rainbow colored underneath which is sure to delight kids of all ages!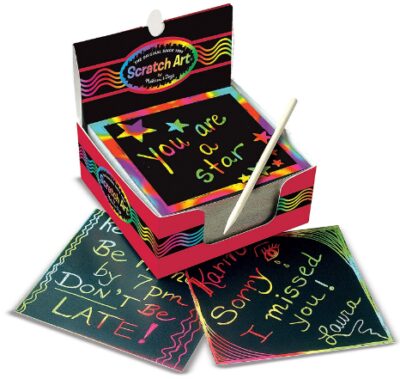 6. Create Your Own Headbands Kit

This fun craft kit allows girls to decorate ten colorful hair accessories to wear or share with friends. Everything which is needed is included, so there's no need to purchase anything else separately. Some of the supplies included are – feathers, flowers, rhinestones and loads of ribbon. This set is also perfect for birthday parties, as everyone can make a headband to take home. Or, use this kit on a rainy day at home to keep your little girl entertained and busy all day long.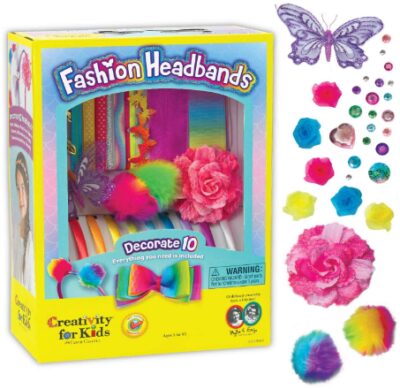 7. LEGO Ninjago Blue Dragon

LEGO is one of the most popular kids gifts, and the Ninjago range is always a hit. This set has almost 500 pieces and is recommended for kids between the ages of 8 – 14. There are four minifigures included with this kit, so it's fun to play with as well as to build and display. The blue dragon is highly articulated and poseable, with opening jaws and a swiping tail, which is sure to entertain your kids time and time again. This is the perfect gift for any fan of the hugely popular Ninjago series.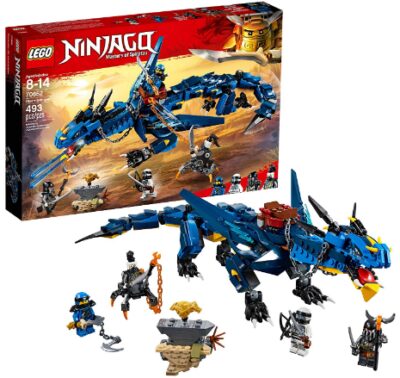 8. Disney Princess Necklace Kit

Our next pick is this fun bead set which allows kids to make their own Disney Princess necklaces. It comes with enough pieces to make five different necklaces, and they can be mixed and matched over and over again to make new looks every time. The beads come with a carry case to ensure they are stored away neatly after each use. Little girls will love the Disney Princess gifts and cool designs!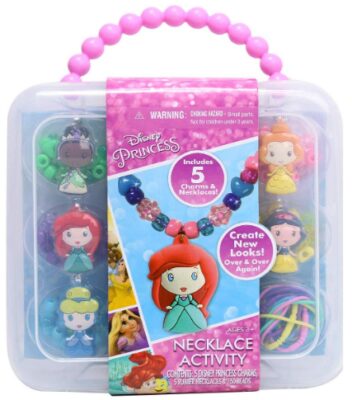 9. Nerf N-Strike Blaster

When it comes to fun outdoor gifts for a kid, you can't go wrong with a Nerf gun! This Hyper Fire Blaster can fire darts almost 100 feet, at a rate of 5 per second. It comes with 25 Elite darts, all of which can be fitted into the drum simultaneously. This is a great pick for any kid who loves a Nerf battle – they are sure to be impressed with the power of this one!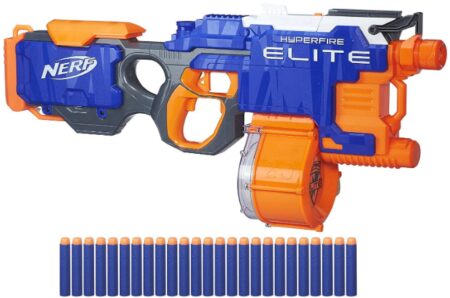 10. Nintendo Switch

Our final pick of the top fun kids gifts is the Nintendo Switch games and console. All kids would be thrilled to receive a new console this Christmas! The Switch is unique in that it can be used either at home or on the go, in different modes. And, it allows gameplay to continue when changing between modes, so kids never have to lose their place again! The Switch is great for gaming with friends or alone, so it's perfect for families to share, and makes the gaming experience more sociable.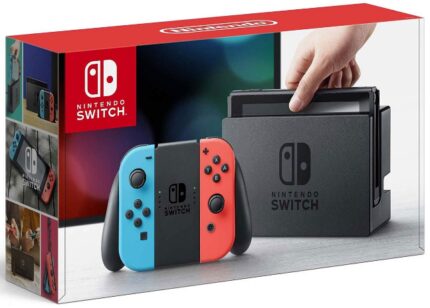 Best Buy Overall
After reviewing all the options available, it's time to choose which takes the top spot as the best overall gift idea. In this case, we have to choose the R2D2 droid from Sphero. It is sure to be used and enjoyed over and over again, and is educational as well as fun. The robot can be coded by downloading the compatible app, which is great for allowing kids to practice and develop their STEM toys skills. It's sure to be a huge hit with little Star Wars fans!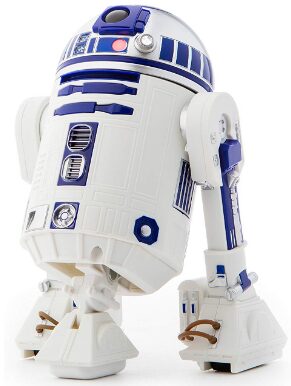 Best Budget Pick
If you are looking for a cheaper gift option which is still loads of fun, we recommend going with the Watch Ya' Mouth game. It offers endless entertainment for the whole family, and also has a high replay value, particularly when used in conjunction with the expansion packs which are available. This is a great party game for up to 10 players, and is equally suitable for adding a bit of fun and laughter to a family games night!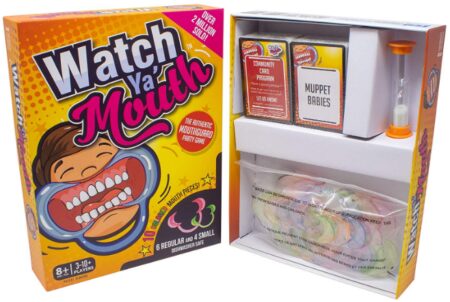 Fun Easy Gifts for Kids Who Have a Lot
Kids these days tend to have a huge amount of toys and gifts, so choosing something unique can be a challenge. Hopefully these ideas have given you some inspiration and ideas, and there might be something different to what they already have. Board games are always a hit, or small personalized items can be nice for kids who already have everything.