Are you looking for a gift for your teen girl? Wondering what do teenage girls like for gifts? We've searched high and low to put together a list that contains a gift for every type of tween girl. From cool girls electronic gadgets and bits of tech to adorable pieces of jewelry for teenage girls. Whether you're buying a gift for a special occasion such as a girls birthday or teens Christmas present, or simply want to treat your own daughter to something special, we have got a list of what are the most popular gifts for teenage girls.
Teenagers can be difficult to buy gifts for, that's not a secret picking gifts for teenage girls who have everything is tricky. From fussy fashion preferences to changing their interests regularly, there are lots of reasons you should be selective with what you choose to buy as a gift. That's not to say it's an impossible task however, our guide will hopefully equip you with a better idea of what types of gifts are suitable for the tween girls.
Before we present our list, let's talk through some of the considerations when setting out to buy that best gift for a tween girl.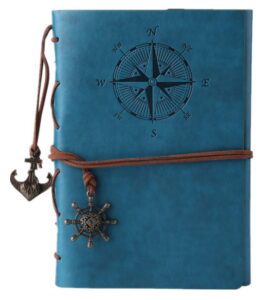 Top Gift Ideas for Teenage Girls
Before we present our list of the best gifts for a tween girl, you should know that there is a huge list of 50 gift ideas, so make sure to find a gift that's perfect for your teen girl.
1. Believe In Yourself Memo Necklace
Looking for an awesome gift that is going to be treasured for years to come? We think that this beautiful necklace is one of a kind. A striking silver-colored pendant featuring a small faux pearl and inspirational text, this gift is a fantastic choice for an older tween girl's birthday. This necklace is composed of hypoallergenic metal, meaning it won't cause any unwanted skin conditions. It comes packed into an adorable gift box ready to be given to the recipient right away! What's better is that this necklace won't rust and can be worn for years to come at a low-end price.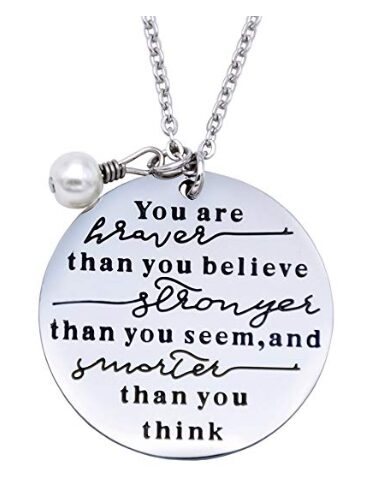 2. Clip String Lights
There are so many pretty gifts for tween girls out there and this one is particularly awesome. Every girl loves to hang up photos, they're our memories after all. If you're searching for a gift that won't break the budget and one that is practical, look no further. These cute fairy lights featuring clips for photos can be used to decorate any teenager's bedroom. This gift would make an awesome birthday party as they could even be hung up at the occasion as guests write memos and put up their own snaps of the party too. We think that birthday gift ideas for teenage girls don't get much better than this, what do you make of these lights?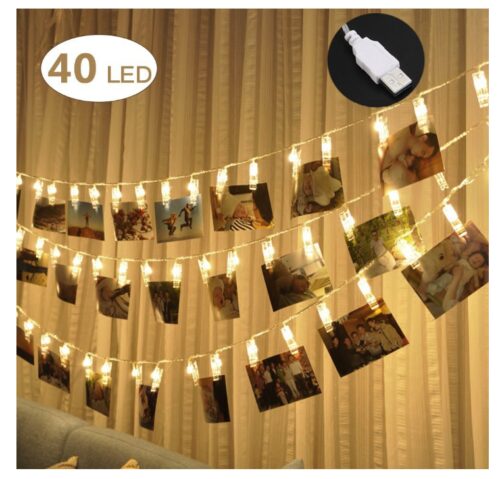 3. How To Speak Cat Book
Is your teenage girl a huge cat fan? We don't blame her! Cats are curious creatures that's for sure and we'd all love to understand what their adorable meows and sounds mean…Well now, your tween girl can uncover the language for herself with this How To Speak Cat book. This quirky gift is sure to bring a smile to the recipient's face and will have them entertained for hours. If you're searching for a gift that doesn't fall into the usual 'girly' category, this may be the perfect choice for you. Whether you're looking for a Christmas gift idea or simply want to treat your child, this book full of beautiful insights and advice is a great gift…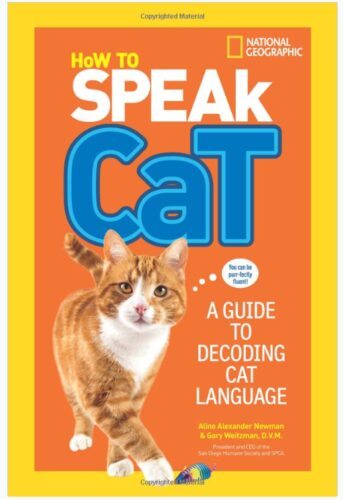 4. Bath Bomb Selection
Searching for a lovely body care gift for a tween girl? This awesome colorful bath bomb set is an ideal gift choice. Containing 8 luxury vegan bath bombs, each of which with their own delicious scent and design, is sure to tick the boxes when it comes to a practical cool gift idea for teenage girls. These fast-dissolving bath bombs fizz as they're plunged into water and will bring plenty of fun to the usual bathtime routine. Fill the bath and treat your teenage girl to this beautiful gift set, they'll be in a bathing haven as they lay back, relax and enjoy the sweet aromas of this wonderful bath bomb collection.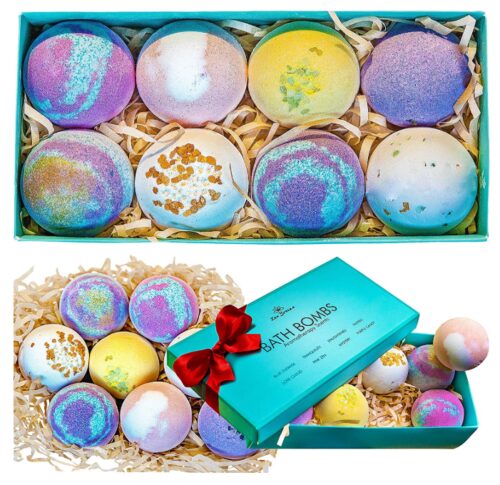 5. Women In Science Book
Are you wondering what are some good Christmas gift ideas for teenage girls? We have you covered! This fun, educational book is a unique gift that is sure to empower any tween girl to reach her own dreams and ambitions. Telling the inspirational stories of iconic women in science such as Marie Curie, this wonderful book features a beautifully illustrated front cover and plenty of singular striking art to compliment the stories from the ancient world to the modern-day too. Are you ready to inspire your teen girl and help her reach her goals in the fascinating STEM world?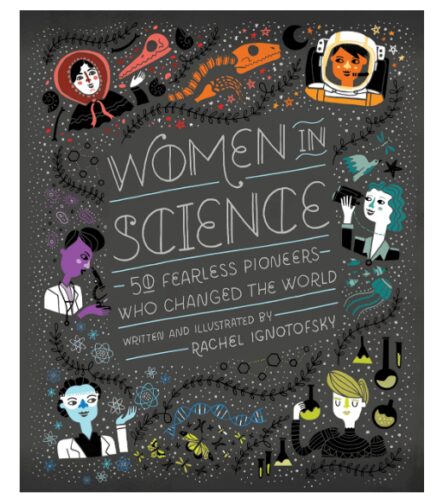 6. Colorful Touch Bedside Lamp With Speaker
Looking for preteen girls gifts? This wonderful colored bedside lamp is a great addition to any girl's bedroom with a built-in speaker and touchable surface which allows colors to be easily changed. Tween girls will be able to blast their favorite hits, enjoy the relaxing ambiance of the light before bed or both at once. This is a gift that is guaranteed to be used, so if you're looking for a practical option, this will serve you well and will bring lots of entertainment to a tween of any age…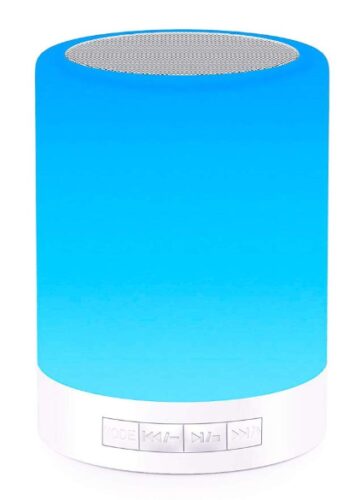 7. Funky Canvas Backpack
Practical gifts may be at the top of your list when it comes to choosing a popular gift for tweens. Bags are great as they're likely to be used on a daily basis and this funky patterned canvas backpack is great for school use too. Available in a range of designs and features 3 bags in one: a backpack, shoulder bag, and pencil case, all of which match, this gift is great value for money. We think there are almost too many designs to choose from as they're all awesome in their own way, which would your teenage girl like best?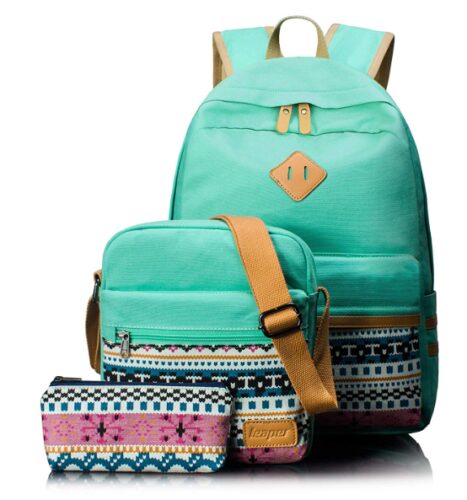 8. Silver Music Note Necklace
For any tween girl music lovers out there, this could be the magical gift you're searching for. Whether the recipient in is their own band or simply loves listening to their favorite artists, this stunning silver music note necklace is a gift that will be treasured and worn for years to come. Composed of AAA graded silver, the gorgeous music note pendant features a cute pink love heart too for an extra feminine touch. This statement piece is a great finishing touch to a Birthday outfit or can be simply left in the pretty gift box it's presented in. Jewelry pieces needn't cost an arm and a leg and, this particular necklace is proof!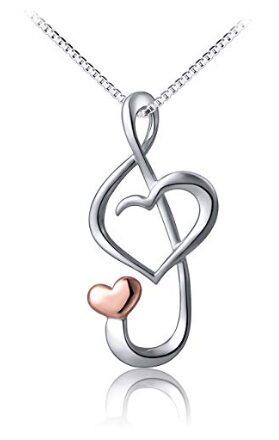 9. Starry Design Resin Watch
Does your teen girl desperately need a new watch to keep track of time? Treat her to this stunning starry resin watch! Featuring a mysterious nebula design on its face, this accessory is sure to be noticed and could well set its very own trend among tween friends. This gift is not only cute but also practical, making it a great option for anyone looking for that special something for an occasion. Have you got someone in mind who'd love this awesome starry themed watch? Don't miss out!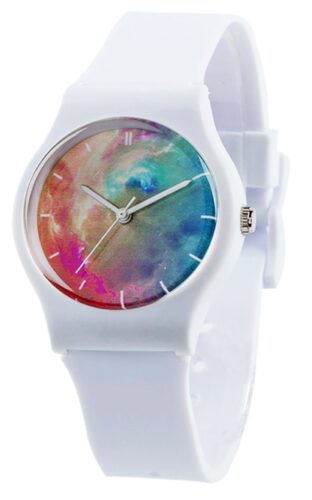 10. Glow In The Dark Throw
For the winter months, this awesome glow in the dark snuggly throw is ideal. Coming in a range of colors, it's a great option for both older and younger tweens. Everybody loves being cozy and cuddled up on the couch after all. Whether you're searching for a gift for a birthday or want to make a surprise for a special someone, this adorable gift is sure to be used on a daily basis. We love the glow in the dark space theme and, this blanket can be thrown into the laundry and washed too. Which color will you choose to add a finishing touch to a tween bedspread?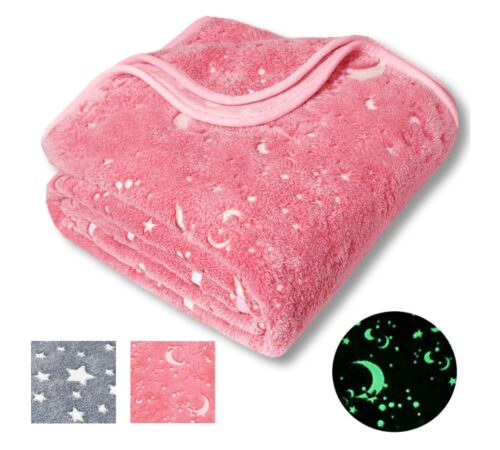 11. Cute Animal Socks
Is the tween girl you're buying for into adorable items of clothing? These adorable novelty printed animal socks are a great budget gift idea. Composed of 80% cotton, these socks are comfortable and cute making them perfect for lounging around the house or slipping into under trainers. Durable and breathable, they won't cause any unwanted sweatiness and come in a range of sizes too. Mismatch or match, no matter what, these animal socks are sure to grab attention and keep feet warm and dry under shoes too.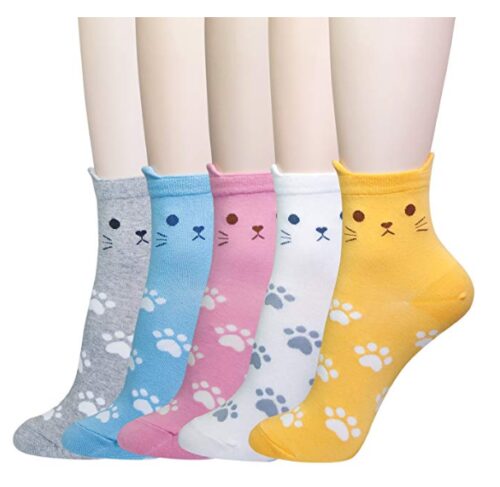 12. Fashionable Hairband Selection
Most tweenager girls find hairbands both to be practical for scraping back hair from the face during sports activities and for jazzing up an everyday outfit. These hipsy adjustable hairbands are great as they come in a range of designs making them perfect for complimenting any outfit. Unique and non-slip, they're a popular gift idea for tweens as they can help with any bad hair day that may come, be it summer or winter!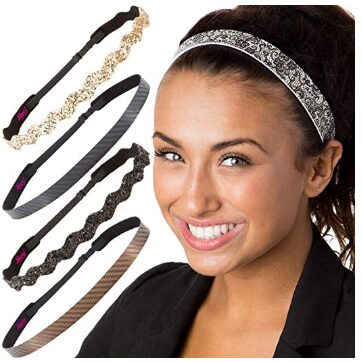 13. Shocking Potato Game
Party on the agenda for that special occasion, but struggling to find a game everyone can play to bring it to life? This shocking potato game is unique and guaranteed to cause laughs all round! Players can take turns to play this electrifying activity which involves passing the potato around before it gives off an unexpected shock. With several game modes, this fun party game never gets old and is great for a quirky activity with either friends or family. Get set for plenty of laughing…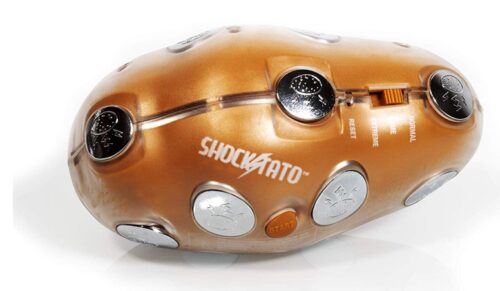 14. National Geographic Facts Book
There are plenty of tween toys out there, but we present to you a tween book option. If you'd rather buy a more educational based gift for the birthday girl, this could be a fantastic choice…Filled to the brim with interesting facts brought to the reader by National Geographic, there is over 5,000 of them to read. Beautifully designed and a great addition to any teenager's bookshelf, there is lots to learn and share with friends and family. What's more is that this hardcover book is packed full of beautiful imagery too, making it a good choice for those who learn in a more visual way too.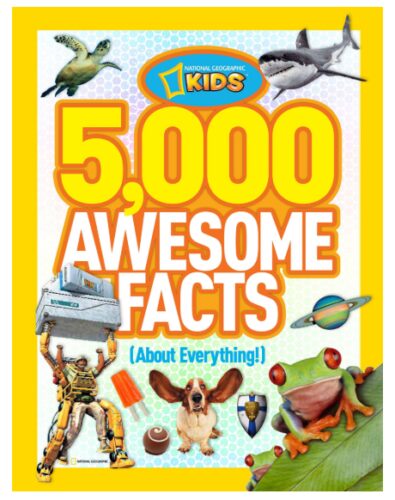 15. Love Heart Solar Powered Lights
We have some great Christmas gift ideas in this list for pre teenage girls, but these solar-powered heart lights make it to the top of the list. Available in a range of designs and colors, these wonderful fairy lights add a perfect touch to a tween girl environment and won't break the budget either. Waterproof and with 30 LED lights, they can be used to add a relaxing touch to a desk space or can be strung around a window for a cozy look. With different light modes including flashing and steady, these pretty lights are a great gift choice for a teenage girl of any age.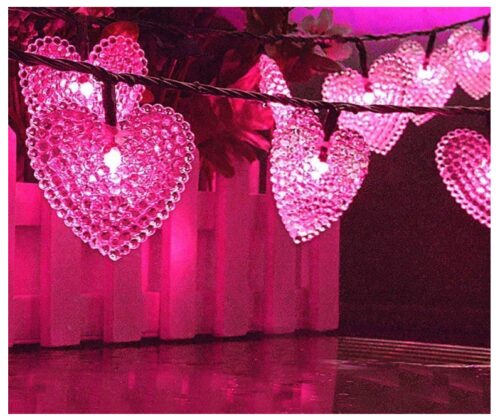 16. Vinyl Record Player And Speaker
Have you got a tween music lover on your hands? We have the perfect gift idea for you that is guaranteed to be appreciated! This awesome vinyl player and Bluetooth speaker is fun, quirky and practical. Available in a range of gorgeous colors, this portable vinyl player can be easily carried thanks to its handle on the case. With a built-in stereo and no need for batteries, this gift is sure to bring about a smile to any tween's face when they receive an awesome gift like this.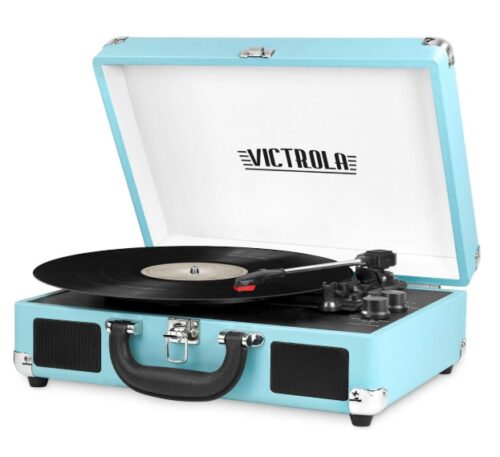 17. Facial Cleansing Brush Set
Troublesome skin can be problematic for many pre teen and tween girls, this gift is the perfect solution! This powered facial brush set exfoliates and cleanses away dirt to reveal a smooth complexion, every time. Suitable for all skin types, it's a great addition to any teenage girl's daily cleansing routine and is sure to improve skin over time with regular use. The brush set is water-resistant, making it great for use in the shower and, the brushes come with a handy storage case too.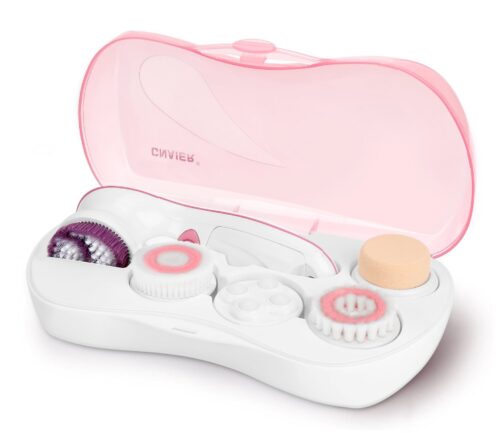 18. Super Strings Lantern Kit
There are plenty of birthday gift ideas for tween girls out there, but for the art and craft types, this could be an excellent choice. With this bit of kit, teenage girls can create their very own chic string lanterns to hang in their room and decorate. The kit comes with everything you need to make 3 unique handcrafted pretty lanterns. With easy to follow instructions this is a great afternoon activity or school project. The set also includes lots of beautiful gold cord for hanging the constructions when completed.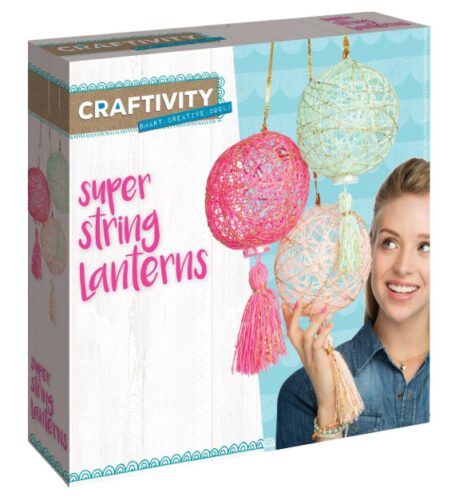 19. Waterproof Digital Camera
Looking for a great Christmas idea for a tween girl that will leave a lasting impact? This ultra-cool waterproof digital camera is sure to provide plenty of memories and will help a girl to develop their photography skills along the way too. In a vibrant pink color, this teens sports camera can be taken out on adventures both on land and in the water! Made from environmentally friendly materials, it's non-toxic and is guaranteed to provide hours of endless fun for any teenage girl who enjoys getting out and about.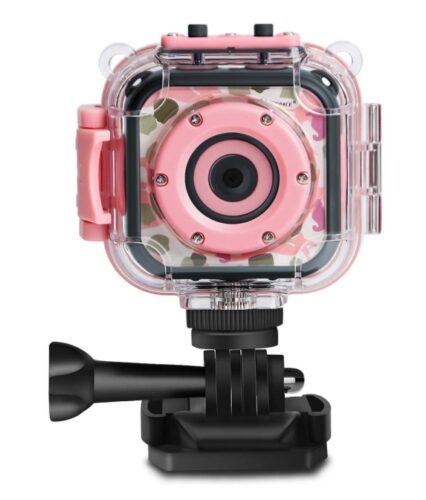 20. Mermaid Tail Blanket
Have you got a wannabe mermaid on your hands? Or, perhaps your tween girl is a fan of the iconic mythical creature…Either way, this beautiful crochet mermaid tail blanket is a unique gif that is both practical and fun. Available in a range of colors, this delightful blanket is great for cozy winter nights and it even comes with a mermaid pendant necklace too for an extra touch. Why not throw a themed birthday celebration with a mermaid blanket for everyone?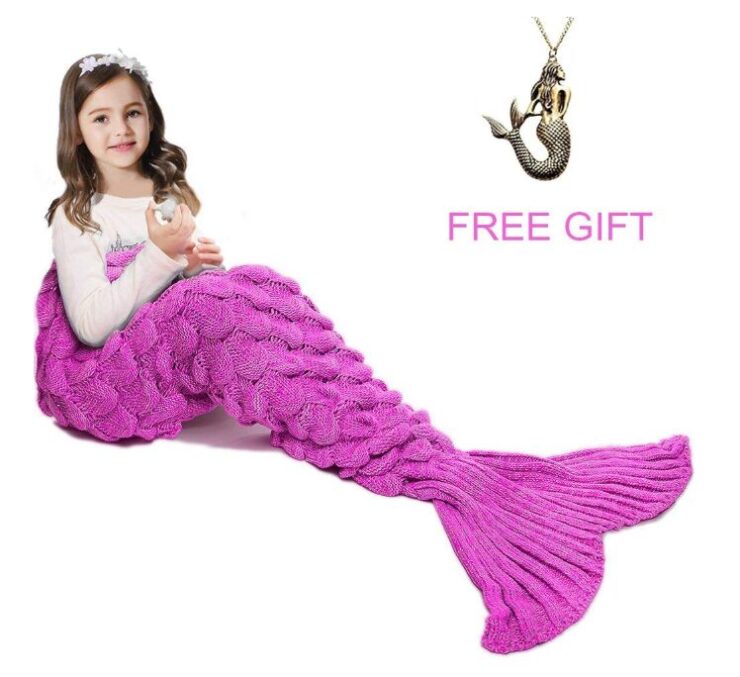 21. Black Cat Mug
We love this cute black cat mug, don't you? If your tween girl is a big fan of fruit teas or simply will appreciate a feline-themed gift, this wonderful mug won't break the bank and is practical too. With eye-catching gold-accented ears and minimalistic design, this mug is composed of great quality ceramics that won't break easily and the design will stay intact long-term.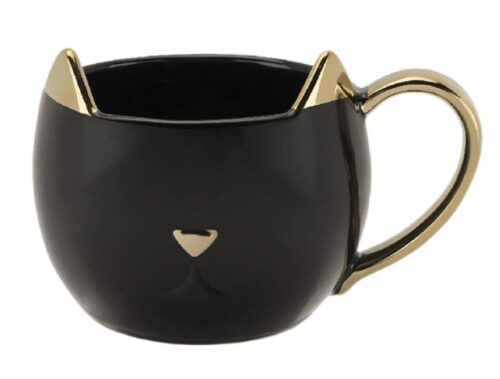 22. Gamer Headset
For gamer tweens, this is the perfect gift. Perhaps you're looking for a Christmas gift idea for teenage girls and want to splash the cash with something a little more extravagant. This headset is compatible with a range of consoles including Xbox, PS4, and Laptops. Available in a range of colors, you can choose from cool blue to striking red. With impressive sound effects, your child will be able to enjoy their favorite video games in an entirely new way alone or with friends.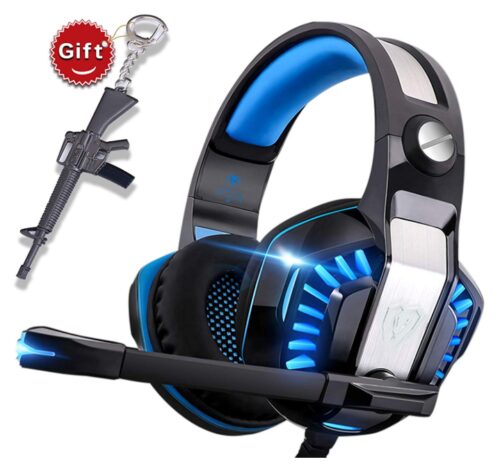 23. Flower Origami Kit
Origami is a beautiful craft and your own teen girl can practice it with her very own kit too! This beginner's set contains everything you need to make 30 unique flower projects. Inclusive of cute decorations such as gems and buttons, your tween can personalize every design that they make. Consider this as a great gift idea for any birthday or if you're looking for a good party game idea, this could also do the trick!

24. Sterling Silver Pearl Earrings
These beautiful sterling silver pearl earrings are sure to fill any tween girl with joy when she opens the box to reveal the jewelry. Available in a range of sizes from 5mm to 10mm, the subtle pink pearl is a lovely touch to any party outfit. Composed of hypoallergenic silver, they won't cause any adverse effects and won't break the budget either at a low-end price. With a lower-end budget, you can still wow that special birthday girl with the gift of a lifetime.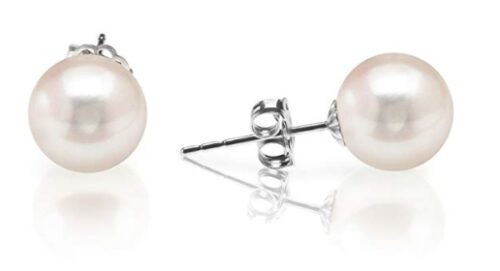 25. Makeup Gift Set
Plenty of teen girls love to do their makeup and experiment with different looks. Perhaps you've decided that a new makeup set would be the top gift idea for tween girl you have in mind. This awesome set contained within a hot pink carry trunk is packed full of goodies. Including eye shadows, face powders, blushes, lipsticks, and lipglosses, this set is ideal for either beginners or pros.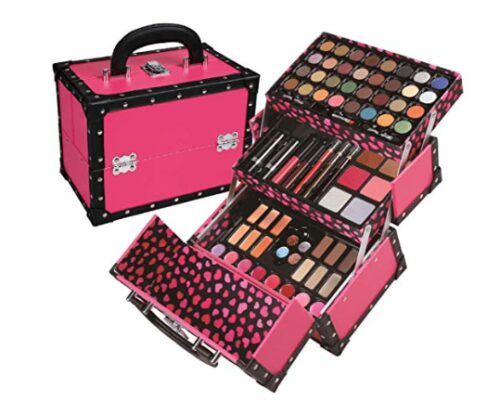 26. Rose Gold iPhone
Lots of teen girls see their phones as their pride and joy, so why not treat a special tween with this awesome rose gold iPhone? As a perfect christmas gift idea for tween girls, this phone is costly but comes with the latest apps and looks super chic too. iPhones are all the rage and will continue to stay in fashion thanks to their growing popularity, why not let your teen join the crew too?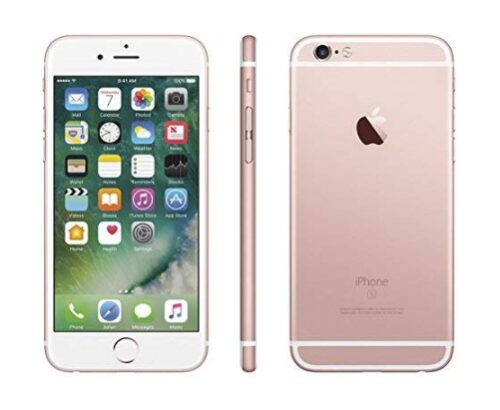 27. Buddha Drawing Board
For budding artists out there, a drawing board could be an excellent gift choice. This relaxing buddha drawing board will enable any tween girl to flex her awesome art skills as she draws onto the board using a magical bamboo brush pen that simply needs to be filled with water for use. Easy to use and guaranteed hours of fun, this quirky gift is one that is sure to have friends intrigued.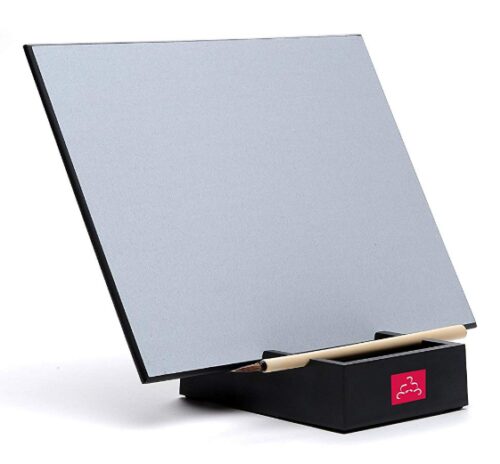 28. Lounger Seat
There's nothing quite as enjoyable than lounging around in PJs and reading a book, right? This lounger seat is a cool gift idea for tween girls who enjoy kicking back and relaxing after a busy school day. With premium plush fabric and at a price that is reasonable, this cozy seat comes in either a queen or king-size and a range of awesome designs too from red spots to navy with stars.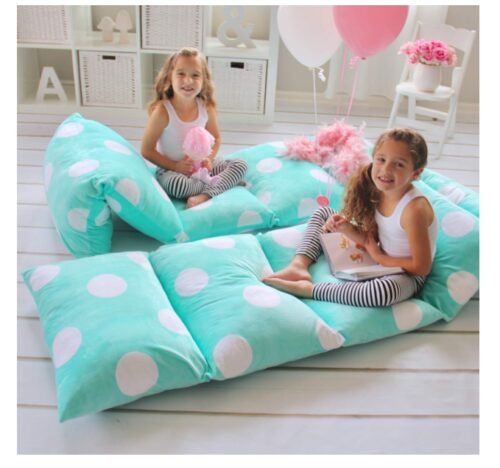 29. Letters To My Future Self
Sentimental gifts don't get much more awesome than this. This adorable Letters To My Future Self writing set will be treasured for years to come as tween girls write to their older self. A keepsake gift, the book comes with plenty of activities for self-exploration and lots of prompts for teenagers to think about their futures. Your adult daughter will one day be able to look back at the fond memories that she created during her teenage years with the nostalgic touch of this wonderful gift.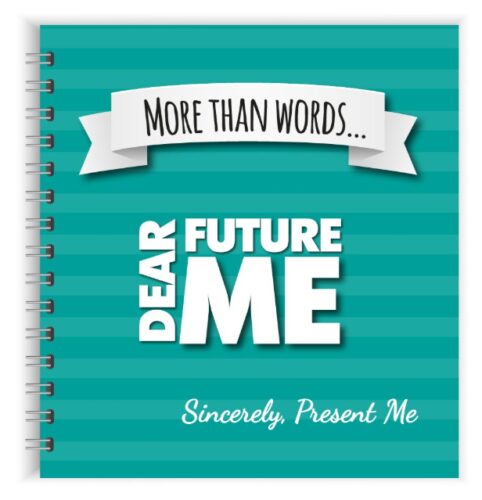 30. Sterling Silver Initial Necklace
Personalized gifts come in lots of sweet variations but this pretty initials necklace is a great choice for a tween birthday gift or christmas gift idea. The silver initial is adorned with cubic zirconia crystals for an elegant touch and it is sure to compliment a bedazzling party outfit. Packed into an elegant gift box and ready to give, this lovely piece of jewelry is crafted with skill and care, not compromising on quality at a fraction of the cost of other comparable gifts.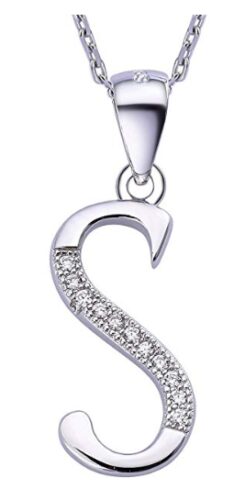 31. Teen Girl's Survival Book
Being a teen isn't easy! This handy book gives plenty of tips on how to navigate tween years ahead. From making friends to avoiding drama, this book has insights from teens who've been there themselves. A great gift idea for any teenage girl that enjoys reading self-help books or simply could do with a little bit of advice from one teen to another.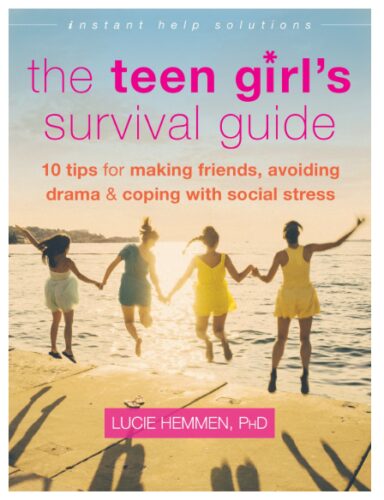 32. Cellphone Purse
Have you got a phone lover on your hands who finds it painful to part from their mobile? If so, this wonderful phone case purse could be the right gift for the tween in mind. This stylish crossbody case comes in a range of stylish colors and is composed of super-soft synthetic leather making it perfect for vegans too. Perfect for holding a range of phones, it is ideal for carrying any iPhone model and has 3 pockets and plenty of additional space inside too.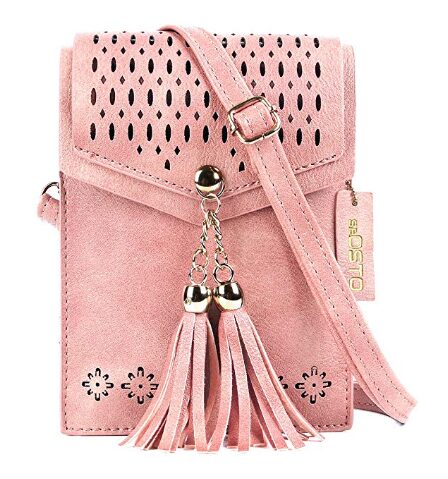 33. Non-Toxic Temporary Hair Dye
For tweenage girls that like to set trends and try something new often, these hair dyes are an awesome idea and will give your tween the ability to create funky new hair easily. The hair chalk is non-toxic and comes in a range of colors too. From vibrant blue to bold yellow, there are lots of tones to choose from to brighten up naturally lighter hair. Simply dampen hair and get creative with these awesome temporary dyes for hair. This product is suitable for all ages.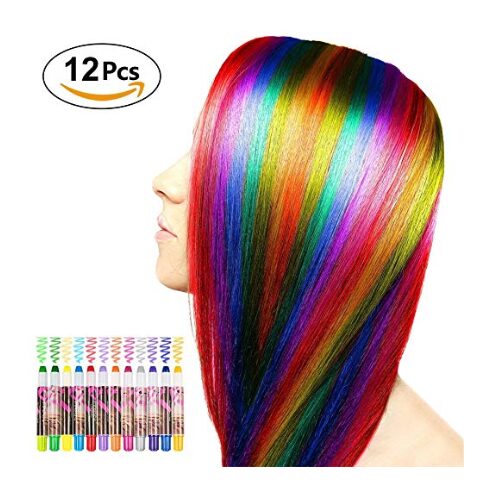 34. Shaved Ice Maker
For a summer treat this awesome shaved ice maker is a great gift idea. Does your tween adore iced drink? This maker will give her the freedom to make fluffy snow drinks whenever she wants! With cool colors, these treats are great for summer parties and aren't difficult to make. Using molds, teens can get making ice snacks in a breeze and cleaning up is just as easy too!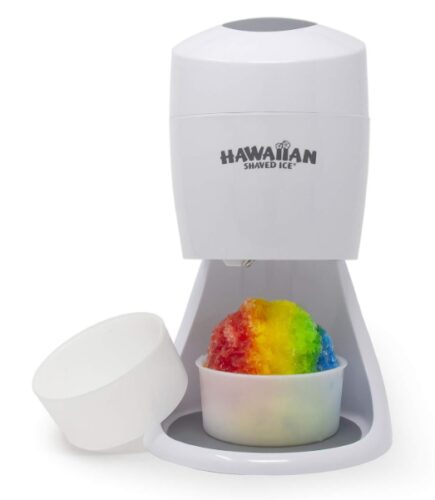 35. Mirror WIth LED Lights
This super cool makeup mirror with 24 LED lights is a great addition to any tweens bedroom. A beautiful accessory for a dressing table, it's the illuminating effect is ideal for applying makeup and feeling that extra bit glamorous. Simply touch the sensor to light up your reflection! The mirror also comes with a detachable magnifying mirror which is great for the finer details. Could this be the Christmas tween gift idea that you've been searching for?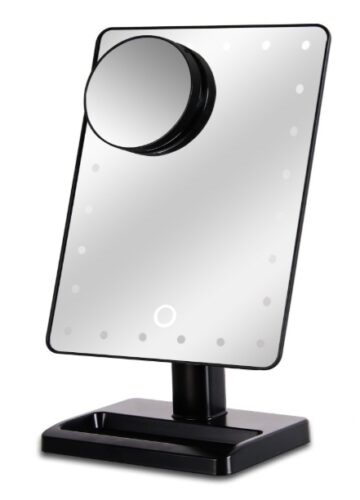 36. Doodle Diary
This adorable doodle diary is a great gift for art lovers as they getting creative on a daily basis with cool prompts to fill this awesome book. Teaching tweens how to combine both imagery and words, this unique guide provides a host of clear instructions and gets teenagers interacting by gluing images inside and more! Girls can add their favorite movie reviews, tickets and found art as they fill each page with something entirely new. This engaging book will have tweens learning the possibilities of art in an entirely different way.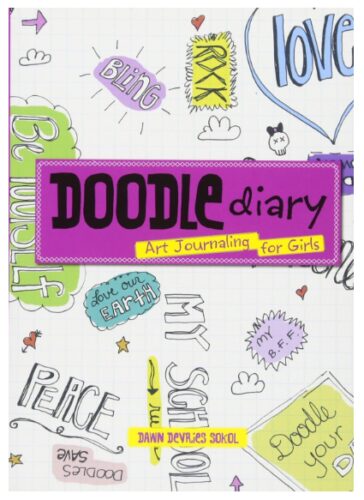 37. Mermaid Sequin Reversible Bag
If you want to treat your tween girl to a glitzy accessory for school this awesome sequin mermaid bag is great for gym gear. With a pretty unicorn effect, this drawstring, lightweight bag comes in a range of colors and designs from pearly pink to deep purple. The reversible sequin/polyester fabric allows the person wearing it to create their own unique patterns. With a thicker than usual braided cord strap, the bag is comfortable and easy to carry around with ease.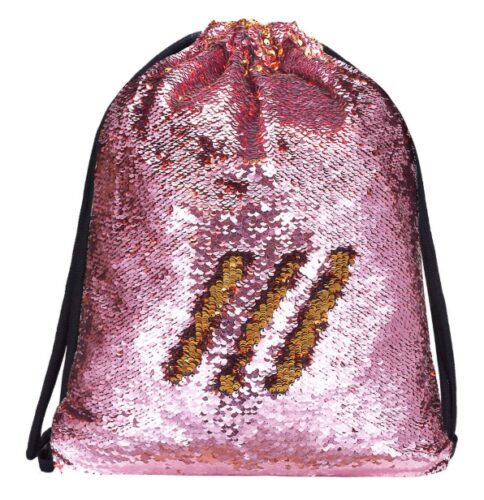 38. White Birch Charm Bracelet
Perhaps you've decided you'd like to gift the tween girl who's celebrating a milestone birthday with a thoughtful piece of jewelry for keepsakes. This stunning White Birch Charm Bracelet takes on a popular style that lots of tween girls adore. Adorned with sweet charms including hearts and flowers, this silver bracelet is hypoallergenic and won't cause any irritation to skin. With adjustable sizing, it can fit any teenager's wrist and will add a beautiful finishing touch to a party outfit. The bracelet comes in a draw-string fabric bag for gifting, which can be easily added to a presentation box for an extra special touch.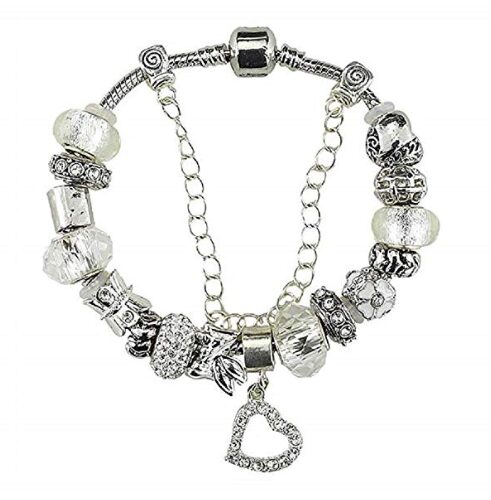 39. Unicorn Onesie
Everybody loves to be gifted with pajamas right? This awesome unicorn onesie is a great christmas gift for tween girl's idea. Featuring buttons on the buttocks, it's cozy but also practical too. Composed of soft flannel material, it's the perfect outfit to lounge around in on a cool winter's night. Teenage girls can wear this awesome onesie to bed or to a themed birthday party, the options are not limited.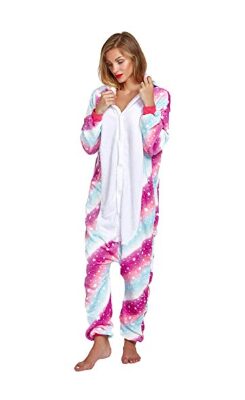 40. Wireless Speaker
This cute wireless speaker comes in an adorable macaron design for the french delicacy's fans out there. Available in a pastel blue, pink and blue, this speaker looks almost good to eat. Pocket-sized and lightweight, the speaker is easy to carry around making it great for friend get-togethers and more. The device is compatible with a wide range of mobile phones and can be easily recharged using the cable included in the box that the speaker comes in.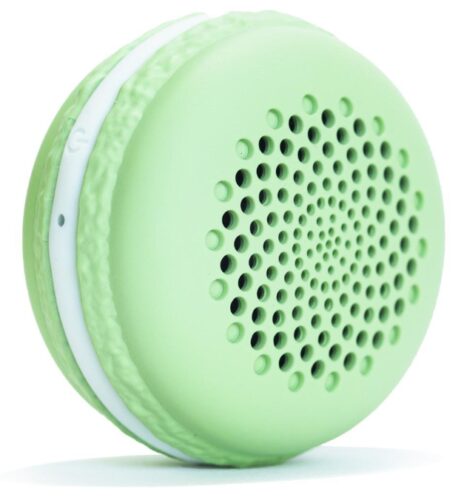 41. Rose Gold Butterfly Jewelry Set
This delicate necklace and earrings set is a beautiful gift idea for any teenage girl who loves wearing the latest cutest jewelry designs. In a pretty rose gold color, the plated studs feature a dazzling glittery part and the same is applicable to the pendant necklace too, which features one main butterfly and another smaller one higher up on the chain. We think this is a gorgeous set that is great for a birthday present and what's better is that it comes packed ready in a sweet pink gift box.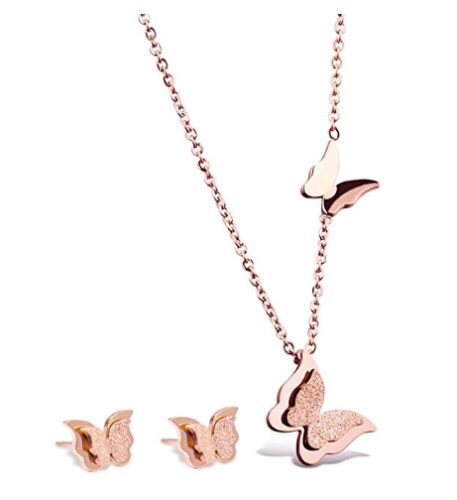 42. Infinity Pendant Cross Necklace Confirmation Gift
There are so many beautiful pieces of jewelry out there that would make ideal confirmation gifts for a tween girl, we've picked out this simple infinity pendant necklace due to its lovely color options. You can choose from three different options: rose gold, yellow gold, and silver. The lariat style necklace features a cross dangling from an infinity symbol which connects the dainty cable chains. Composed of real silver, the jewelry is guaranteed to not irritate skin and last years too making it a great budget buy while still maintaining quality.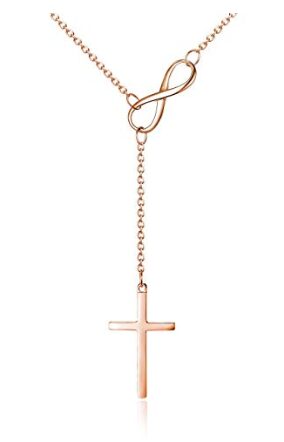 43. 365 Devotions For Young Women Book
Being a teen girl in the modern world isn't easy, from social media to school, there are plenty of potential hurdles that a young woman must face before reaching adulthood. This daily devotion book will help a tween focus on religion and help them to feel adored through daily affirmations and readings. Help your teenage girl feel inspired at the start of each new day with this thoughtful confirmation gift that she will go back to for years to come.

44. Adorable Cat Lamp
Lamps don't get more adorable than this! This cute cat lamp is a great gift idea for teenage girls no matter their age. Bringing a cute touch to any bedroom, the lamp's colors can be controlled via the remote control included which also can alter the light modes. The different light modes include flashing, breathing, flash and even strobe! Whether the teenage girl you're buying a gift for is a huge cat fan with one of her own, or simply adores the cute animals, this cute lamp is sure to be appreciated and will brighten any bedside table or desk.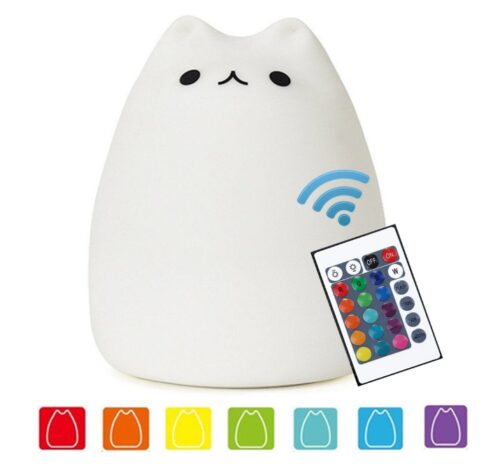 45. Ultimate Art Set For Girls
Art is a subject that every tween girl should explore. It gives us the ability to explore our world and think about what we observe as well as develop our own imaginative skills…Why not choose an art based gift for the teenage girl you have in mind? This fantastic set comes with 118 pieces for all types of art exploration. Packed into an eye-catching box, the set includes pens, oil pastels and paints as well as stationary such as scissors, an eraser, a stapler and more. For hours of entertainment this is a cool gift idea for any tweenage girl!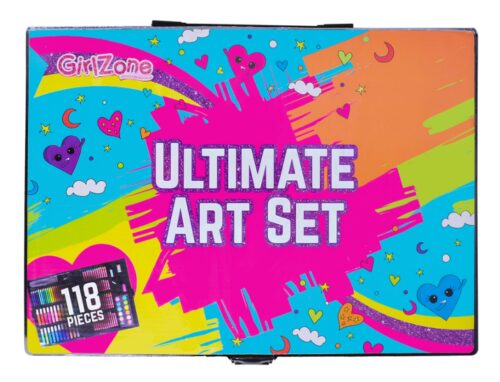 46. Fleece Robe
There is no better feeling than throwing on a comforting robe after a nice long soak in the tub, right? This super-soft microfibre fleece robe is a great gift idea that is sure to be used. Made using premium materials only, the cozy robe can be worn at a poolside, for a home spa day or simply in the morning once out of bed. It comes in a range of colors including pink, lavender and blue. At a fraction of the price of other similar robes out there and, not compromising on quality, we thinkt aht this robe is a great choice when it comes to choosing a gift for a tween girl.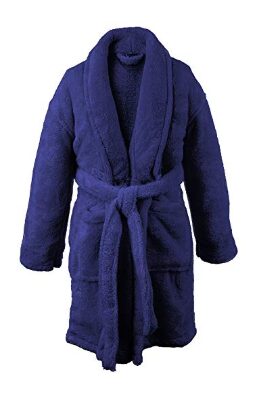 47. Leisure Backpack For Girls
Bags of any sort are a great practical gift and this Joymoze leisure backpack is great for school and being out and about. Coming in a range of colors and designs from an adorable cactus print to pretty pink flamingos, there is a wide range to choose from. The backpack itself is lightweight, comfortable to wear and waterproof too. With a breathable mesh panel on the back, it won't cause any unwanted friction or heat when worn and has adjustable mesh shoulder straps. Inside the bag there are plenty of pockets for storing pens, cell phones and more. This bag is of the highest quality and is a great stylish accesory for any tween girl.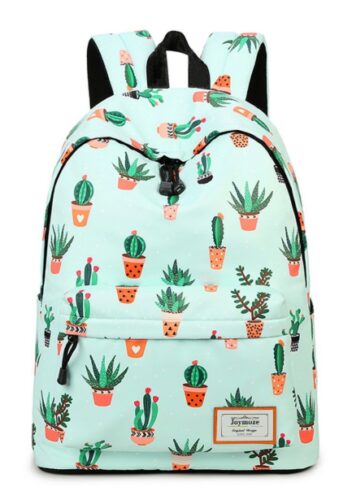 48. 3D Print Joggers
Made of high quality cotton, these awesome joggers come in a range of designs and are a great gift idea for an active tween girl who enjoys sports. Choose from a range of bold designs included cool 3D geometric prints or classic camo. These stylish joggers are machine washable but also can be handwashed, they are a versatile item of clothing that are sure to be worn by any fashion conscious teenage girl who likes to have the latest sports clothing. Great for running or lounging around the house, this stylish clothing piece is one for any tween girl's wardrobe.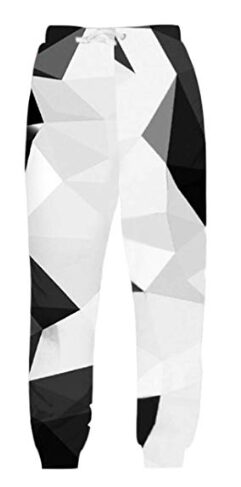 49. Silver Pearl Choker Fashion Necklace
For fashionable teens this cool pearl choker necklace is an awesome gift idea. Unlike many of the more formal jewelry gift ideas out there, this necklace is a great addition to an everyday outfit and can be worn casually or to a party. Homemade gifts for tweens come in many variations but this necklace is high in quality, with each bead being entirely unique. The freshwater cultivated pearl is sure to grab attention and the necklace comes in a range of sizes, which can be worn independently or together for a layered necklace look.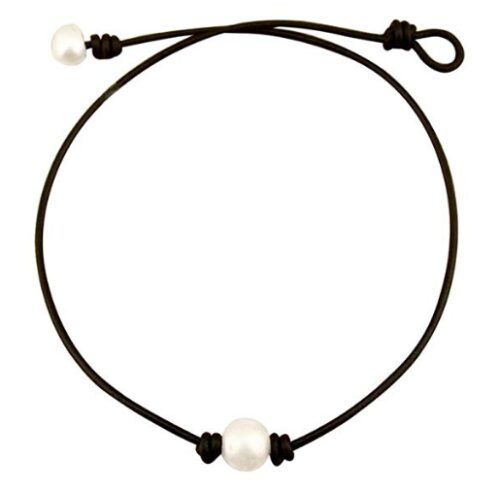 50. Bracelet Making Kit
This gorgeous crafting kit contains everythign you need to make amazing paracord charm bracelets. A great activity to do alone or with friends, tweens can make their very own personalized friendship bracelets and jewelry. Inside the box there is everything you need to make 8 funky bracelets of different color variations and styles. This awesome gift could also be a perfect party activity for family members or teenage girls who enjoy crafting and getting creative.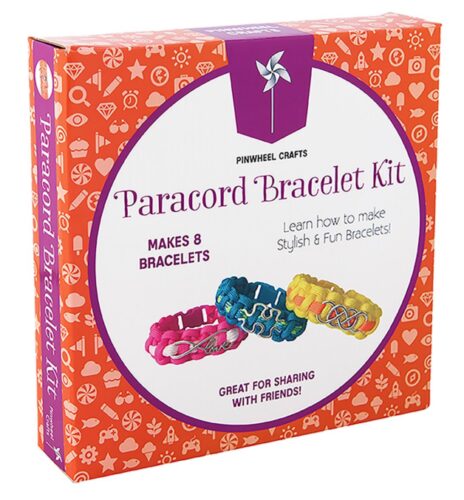 Best Overall Pick
When it comes to choosing an overall best pick for tween girls who are either celebrating a special birthday or are due a gift due to an occasion such as Christmas, we had to go with this awesome vinyl player and speaker. We love the wide range of colors and designs available such as standout turquoise, camo, and glittery purple. Unlike other vinyl players at the same price, this brand's product is unique. Tailor the gift to your tween's preference in styles, whether she's more of a sporty type of enjoys glitz and glam, there is an option for every type of personality.
The vinyl player comes with a built-in Bluetooth speaker meaning that your tweenage girl can blast her favorite tracks using a compatible device. No batteries are required and the speaker can simply be plugged in.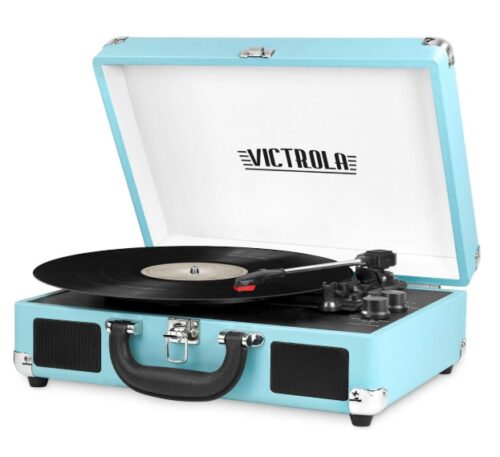 Best Budget Buy
If you're wanting to keep costs down but still select a unique gift, this fantastic origami folding kit is an excellent choice. We love it for its individuality and that it encourages tweens to get creative by customizing their own designs once completed. With 30 flower projects, the kit is sure to last a while and will help your teen girl to refine their origami crafting skills over time. Including instructions that are easy to follow, this wonderful craft kit can be enjoyed solo or with friends.
Inside the box, you'll find 100 pieces of origami paper, 30 buttons, and eye-catching gems as well as 20 bendable stems for presentation. Suitable for both beginners and pros, this kit can be enjoyed as a cooperative activity at a birthday party. What will your teen girl create with her imagination?

Best Christmas Present For Teenage Girls
Christmas only comes around once a year, so more often than not we try to treat the ones we love to a special gift that will give them a memory of the occasion for years to come. Teenage girls can be difficult to impress when it comes to gifts, that's no secret. Many tweens have a throwaway attitude and are always looking for the next best thing. When it comes to a gift for Christmas, we'd always advise opting for a sentimental piece of jewelry to mark the day.
This beautiful sterling silver initial pendant necklace is sure to bring a smile to any teen girl's face and will be treasured in the future too. We love its dainty design and that it can be personalized for that extra special touch. So, get ready to crack out the camera and take plenty of pictures this Christmas when you present this lovely gift, as no teen will be able to resist wearing it on the day!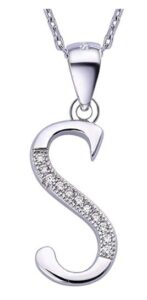 Gifts For A Teenage Girl That Has Everything
Some teenagers are already kitted out with the latest gadgets, have all the best items of clothing and simply don't 'require' much. When it comes to buying a gift for a teenage girl that already has everything, you're going to want to get something that doesn't break the budget but yet is interesting.
If you are not gift buying for your own child we'd always recommend speaking to the parents where possible to get an idea of what the tween girl may like. It's also worth checking out any online social media activity which can give away clues when it comes to interests and more.
We've picked out this inspirational Women In Science: 50 Fearless Pioneers book which draws upon fascinating stories in the STEM world and is beautifully illustrated. It is sure to encourage any teenage girl to follow her dreams and confirm that anything is possible!
We hope that you've enjoyed our gifts for teenage girls guide and that you can confidently choose the perfect gift for a tween girl after being inspired with our list and recommendations.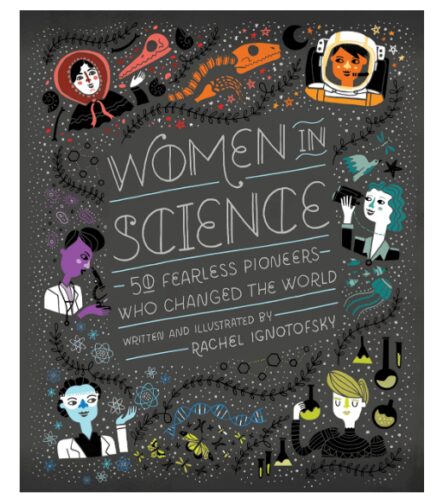 Further considerations choosing gifts for teenage girls
There are a number of things you'll want to consider before selecting a gift for a teenage girl. Most importantly you'll want to think about the following: budget, age and, gender. There are of course additional pointers too, like do they enjoy board games or outdoor activities, things that you may want to take into consideration. Here we cover the basics and give you some extra food for thought too…
Safety: Safety should always come first, don't you agree? Even if you're buying for a teenage girl, you're going to want to NOT put anyone in danger or potential harm. We always recommend reading reviews of products when buying, this is especially useful for electronic goods. If you buy anything composed of plastic, ensure it is nontoxic and the same should be applied to any bathing or beauty products.
Material: If you're looking for gift ideas for tween girls, you may want to consider the material of the product you're buying. Many people can be allergic to certain ingredients and materials so it's always a great idea to get a heads up if this is the case for the girl you're buying for in advance. You wouldn't want to buy a pair of earrings only to find out they can't be worn because of a specific skin allergy, would you? Check the materials across all products prior to buying and save yourself any potential accidental mishaps.
Price: Budget is always an important factor when it comes to gift buying. Whether you have the cash to splash or would rather save on a few dollars, there is a gift out there for every type of budget. One thing to keep in mind is the disposable attitude that many teenagers have. We'd always recommend saving money where possible unless of course, you're looking to buy a piece of jewelry or a keepsake in which case you may want to consider a higher-end budget.
Age: Teenage years stretch from younger tweens to older teens and you're going to want to consider this when selecting a gift. Obviously, a gift that may seem appealing to a 13 year old, isn't going to be appeal on the same level to a 17 year old. Keep age in mind when choosing a birthday or Christmas gift for a tween girl. If you're buying for an older teen you could opt for a keepsake gift such as a necklace or keychain.
Function: A younger tween girl is more likely to appreciate a cute gift that ticks the boxes on a visual level whereas an older teen girl might be more inclined to appreciate a gift that is practical. For older girls a piece of clothing or jewelry is always a safe bet. For younger girls you could choose to get something also practical such as a cool bag for school or a cute notebook/diary.
Gender: There are plenty of 'girly' gifts out there. From pink accessories to cute plush toys, however, not every teen girl necessarily likes these type of gifts. Though you may be tasked with buying that perfect gift for a girl, you should always take the individual's personality into consideration.
More Gift Ideas by Girls Age: