Do you want a happy 14th birthday boy? Are you wondering what to get a 14 year old boy for his birthday? At this age, boys no longer consider themselves to be children but are still not quite adults. Toy gifts that once interested them are no longer what they are into, especially if considered childish gifts.
Yet toys and gift items for older teens are not always suitable for this age. The early teenage years, kids around 14, can be a challenging time when interests change frequently as boys discover their own passions and often follow those of their friends, which impacts the types of gifts they want at 14.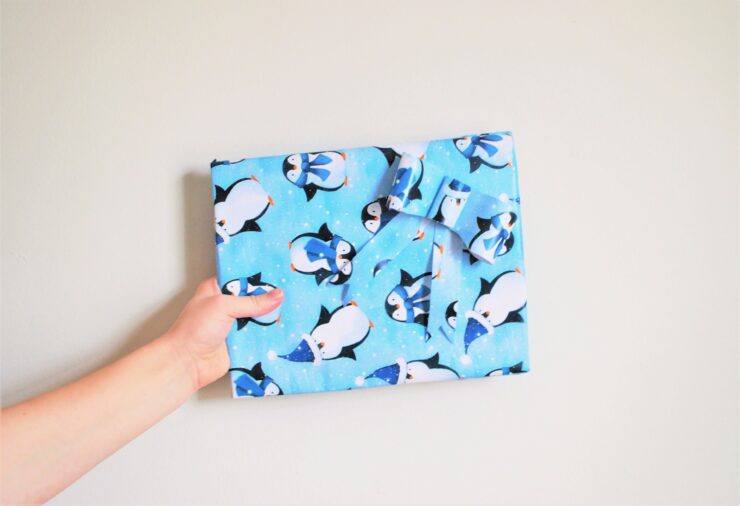 Considering the types of gift ideas for 14 year old boys out there is fun, but there are factors to consider like, the latest new gadgets, engaging games, and cool toys coming out all the time for this age group as well. All this means that choosing the right gift for boys aged 14 can be a real challenge!
If choosing good gift ideas for a 14th birthday is troubling, do not worry, as we have put together this bumper list of the best gifts for 14 year old boys. It is a comprehensive guide absolutely stuffed full of ideas for perfect presents.
So whether you are buying for your own child, a nephew, a grandson, or your kid's friend, you are sure to find something in our guide to suit. Read on for gift ideas to suit all interests and budgets, as well as top tips to help you with your choice.
Top Products Comparison Table
Considerations When Buying Gifts for Boys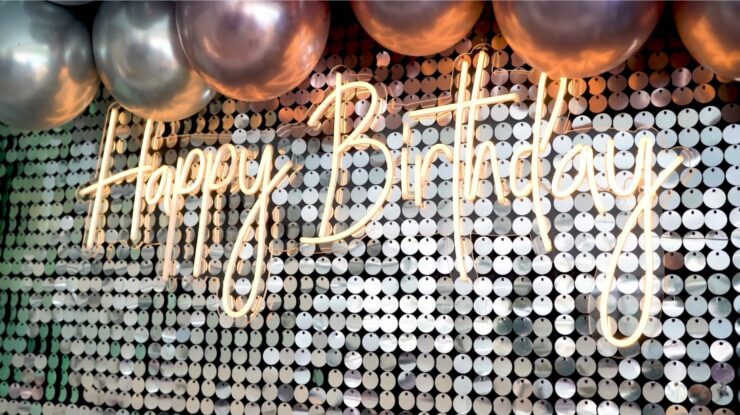 Whether you are buying presents for a special occasion such as a birthday or whether it is a Christmas gift you are looking for, you will want to think about a few things before making your selection. This way the teen guy your buying a gift for will surely appreciate and value your thoughtful gift.
Hobbies and interests: teenage boys are finding their way in the world and developing interests in a variety of areas. A good place to start when deciding on a gift is to look at their hobbies and interests and choose something relevant. For example, if they are into gaming, you could choose a video game or accessory. If they like sports, then equipment or apparel would be a great choice.
Occasion: we as parents always recommend considering the occasion when selecting a gift. For example a Christmas gift for 14 year old boys may be more valuable or significant than good birthday gifts. Keeping the occasion in mind will help you select the best boys' gifts whatever the reason.
Age suitability: young teen boys can be sensitive about their age. Often they want to be treated as more grown up and mature than they are. Consider what your gift is saying and make sure it is age appropriate, not too childish or adult. If you set the right tone with your gift, it is sure to be appreciated.
Top Gift Ideas in 2023

Now that we have addressed some of the practical considerations, we will present 50 of the latest gifts for boys turning 14 years old.
1. Adventure Time Video Game

Adventure Time is a kids' TV cartoon on Cartoon Network that has enjoyed a lot of popularity over the last few years. It is all the rage with young teens and kids today and if the teen boy you are buying for is a fan, this Xbox One game would be a great choice. In Adventure Time: Pirates of the Enchiridion, kids play as favorite characters Finn, Jake, BMO, and Marceline as they set sail across a wild and unknown sea.
The Land of Ooo is underwater and nobody knows why! Our heroes must travel across dangerous waters, finding clues and questioning pirates, to find out what is going on. It is one of our top picks for cool gifts for teenage guys and would be a good birthday gifts for 14 year old boy.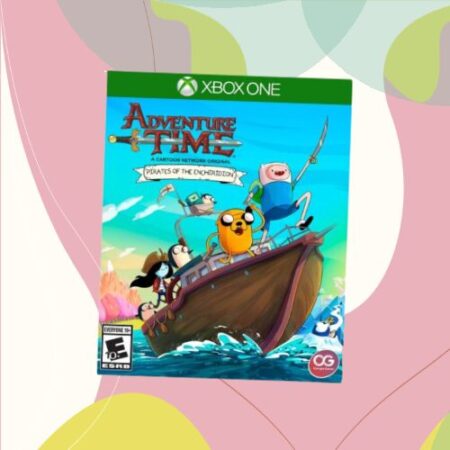 2. I Paused My Game To Be Here Shirt

This shirt would make a fantastic gift for a boy who is into video games. He can advertise his passion with the cool grey t-shirt, which reads 'I paused my game to be here'. Designed in the USA by artists in Michigan, it is made from ringspun fine jersey knit in 100% USA-grown cotton.
This high-quality apparel item is super soft for sensitive teen skin and features a tagless 'tag' printed on the inside of the collar for premium comfort. The shirt is printed with safe and durable screenprinting ink that is made to last. A great choice for any young gamer!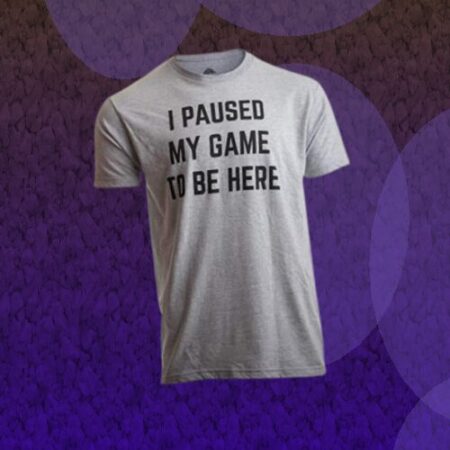 3. Video Games Textbook

Another amazing choice for gaming fans, the Video Game Textbook is a comprehensive and engaging guide to everything and anything in the world of video games. In each section, your kid will find information on a different era of computer games. The book covers the history of gaming, technical specifications of all major consoles, and breakthrough moments for the gaming market.
The information is conveyed through illustrations, infographics, timelines, images, and more. If your teen loves finding out in depth information about the things that interest them, this book would make a superb gift for any occasion. This is a good gift for boys who are into video games!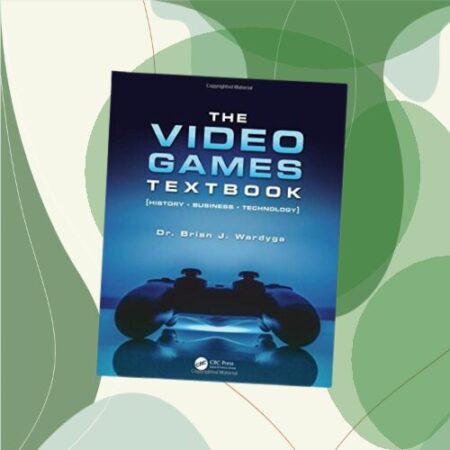 4. Game of Thrones Board Game

Game of Thrones really has captured the attention of generations over the past ten years, and though the show has now ended its impact will continue to be seen. If your teenage boy is a fan of the show or the books, check out this cool board game.
Kids are sure to love immersing themselves in the world of Game of Thrones by playing this and taking control of the Great Houses of Westeros. You will have fun for all the family with the 3-6 player game, where you will battle for control of the Iron Throne.
With cards, quests, and combat, it will enthrall any young player, which is why game of thrones board game are the best birthday gifts for 14 year old boy who love the show.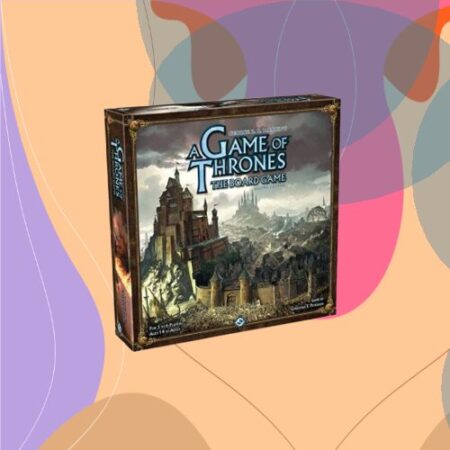 5. 14th Birthday Basketball Shirt

Buying for a baller? This basketball themed shirt is one of our top picks for birthday boys. Why not give a cool gift and memorialize the special day at the same time. This short sleeved shirt features a printed message reading 'This Baller is Now 14', with a basketball player silhouette and orange balls.
Any young basketball lover will be thrilled with this lightweight and comfortable T-shirt, which comes in a range of colors to complement any outfit, including black, heather grey, navy, and bright blue. A must have buy for any young boy into basketball and is a sports fan.

6. Magnetic Building Balls

If you are looking for a gift that is a little different and unique, look no further! This set of magnetic building balls from LiKee is an intriguing combination of puzzle, sculpture, and stress buster. The silver magnetic 5mm balls offer endless combinations of structure and configuration and are sure to engage your teen without the need for a screen.
The set of 216 pieces comes in a sleek silver presentation tin so it is perfect for giving as a 14 year old boy birthday gift. It is designed to sit on a desktop or shelf where it can be easily accessed and played with.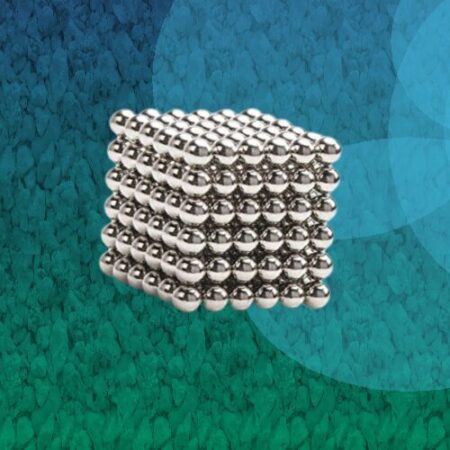 7. Laptop Backpack

If you are buying for a teen guy who is into his style, check out this laptop backpack fromTzowla. It is absolutely packed full of features for the tech savvy wearer, allowing him to carry his precious technology in style. This pack comes in a variety of cool colors and has a USB interface with built in charging cable so he can charge all his electronic devices while on the go.
It features separate internal pockets for a laptop, electronic tablet, and other items, plus an external water bottle pouch and a hidden zipper pocket. Your dude can even keep his things safe with the fixed password lock and durable anti theft zippers. Great gift ideas for boys aged 14 and is a practical birthday gift as well.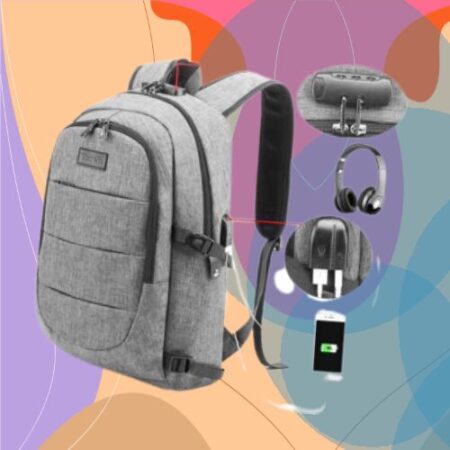 8. Boxing Ball Set
If you are looking for 14 year old boy gifts, this boxing ball set from Tech Tools could be a great choice. With a compact design, it can fit in a kid's room, family room or basement and be tucked away when not in use. The set comes with everything your guy needs to get started, including a self inflating punch ball, stand, and a pair of children's boxing gloves.
Your kid can have fun and get a decent workout while improving skills such as hand eye coordination, timing, and speed. Using the boxing ball can even help release stress and frustration that is common among teenage boys, which makes this a great gift for young boys with anger issues or just love punching things.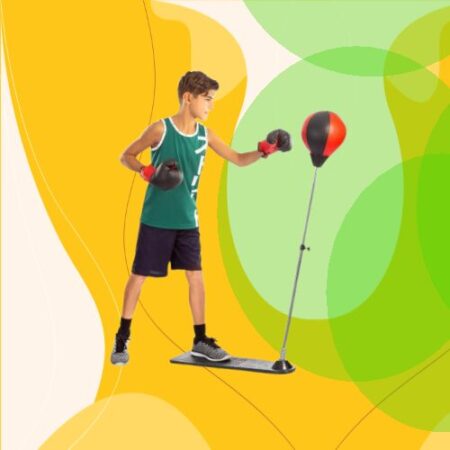 9. Official Google Cardboard

Google Cardboard is a gift with a difference! At first, it looks like a simple cardboard box, but take a closer look and you will see a world of possibilities. Designed to bring the world of virtual reality (VR) to life in an accessible and affordable way, Google Cardboard features high quality lenses to provide a truly immersive experience. Simply insert a smartphone and select one of the thousands of VR apps, videos, and games available.
Teens are sure to love exploring simulations, 'travelling' the globe, and even experiencing being onstage with their favorite bands. This is a truly cool birthday gifts for a 14 year old boy that will make a big impression.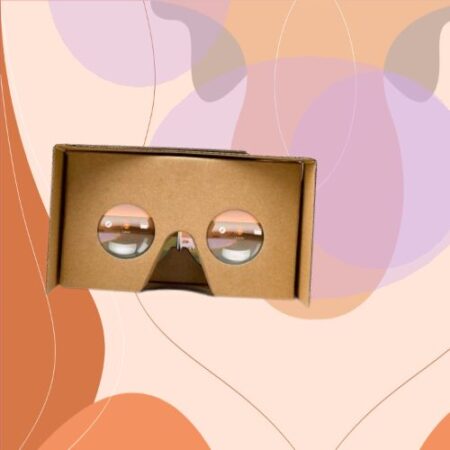 10. USB LED Clock Fan

Gadgets can make great teen boy gifts so check out this fun USB LED Clock Fan from ONXE. Perfect for any kid's room or desk area, the fan is powered by plugging into any USB port on a computer or laptop. The blades are made of soft PVC so are kid safe and the metal cord is flexible and bendy so your teen can move it into the desired position.
While the fan blades are spinning, a real time clock face is displayed on them in neon green and orange. This would make a great stocking stuffer or a small gift for any young teen.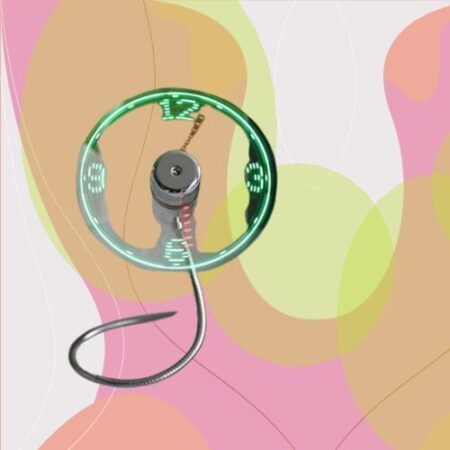 11. Neogeo Mini

Looking for cool Christmas gifts for teens? This Neogeo Mini Pro Player bundle by Game Monkey is sure to wow any kid on Christmas morning! The handheld games console has a design that echoes traditional arcade gaming machines and comes with 40 classic Neogeo games. This mini console features a built in 3.5 inch LCD screen, mini joystick, and button controls.
It is small enough to fit in the palm of your hand and can be taken anywhere so your kid can play on the go. The set also comes with two mini PAD controllers for multi player games and an HDMI cable so you can hook it up to a big screen TV.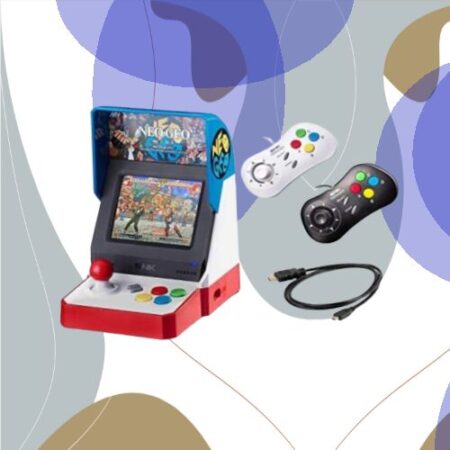 12. Careers: Guide to Planning Your Future

At 14 years old, many kids are starting to think seriously about their future path in life. Give them a helping hand with this book 'Careers: Guide to Planning Your Future' from DK. It is a practical handbook for teens absolutely stuffed full of tips and advice for finding your dream career. Whether your kid knows exactly where they want to be or has no idea where to start, this book is sure to inspire. They can read about 17 different industries and the job opportunities within each one, as well as finding out how to get into over 400 careers.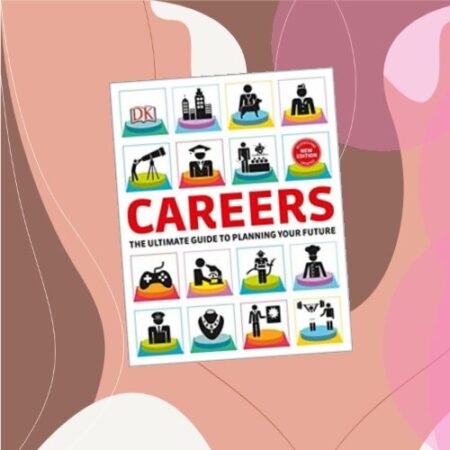 13. Beginner Metal Detector

If you are looking for cool things to get for Christmas, you could not do much better than the Forager Go Beginner Metal Detector set from New Home Innovations! The set contains a metal detector, multi function folding shovel, and beginner's guide book. The detector is incredibly easy to use on all terrains to find coins, nuggets, relics, jewelry, and other treasure.
Your teen will be intrigued by this simple metal detector and will feel rewarded when they track down some interesting finds. Unwanted targets are easily eliminated with the discrimination feature, meaning more time to find the real treasure!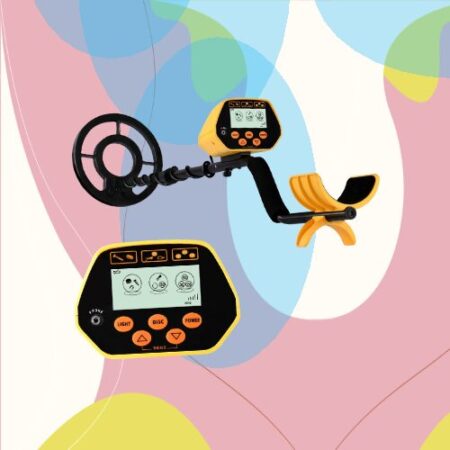 14. Squashed 3D Board Game

The Squashed 3D board game is a fun new toy from PlaSmart. It is easy to set up, learn, and play, and will offer your kids hours of fun. Game play takes place on the unique 3D cube, where the aim is to be the last player standing on any side of the board.
Players must eliminate opponents by thinking strategically and moving around each side of the cube. Its compact design is space saving and easy to clean up as all the pieces fit inside the cube board. This is a gift that will provide fun for all the family!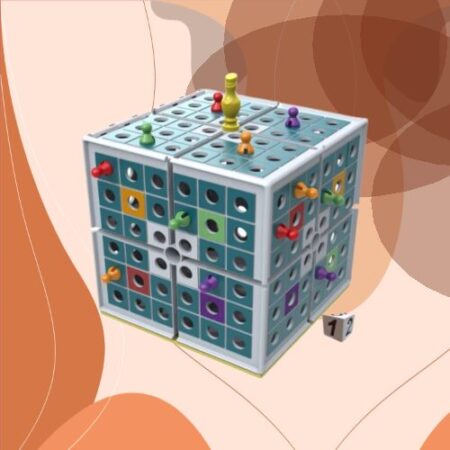 15. Basketball 3D Light

This awesome 3D basketball light from Gawell not only looks cool but it is excellent value for money. The perfect choice for giving to any basketball loving teen, the light is both practical and stylish. With 16 bright colors to choose from, any teen will love having this in their bedroom for a cool and fun atmosphere.
There are four color changing modes that can be easily switched using the touch remote control. It can be powered either by AA batteries or via USB cable connected to a laptop or desktop computer and is sure to fit right in your sports fan's room.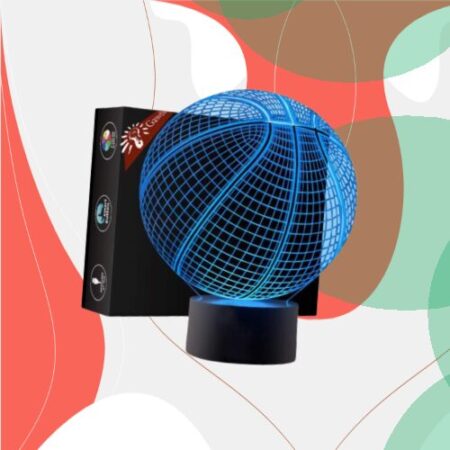 16. Teens Cook – Cook What You Want to Eat

Getting your kids involved in cooking is a great way to instill healthy eating habits for life. If you want to introduce your teen to the kitchen, why not give them a copy of 'Teens Cook' to set them up in the right way? Teens can be notoriously difficult to please when it comes to mealtimes, but this book will get them involved in preparing and cooking food that they will really enjoy.
There are over 75 recipes for breakfasts, snacks, dinners, sides, and desserts, with advice on adapting meals for dietary restrictions. With easy to follow instructions and plenty of inspiration, your teen is sure to develop a love of the kitchen with this fantastic book.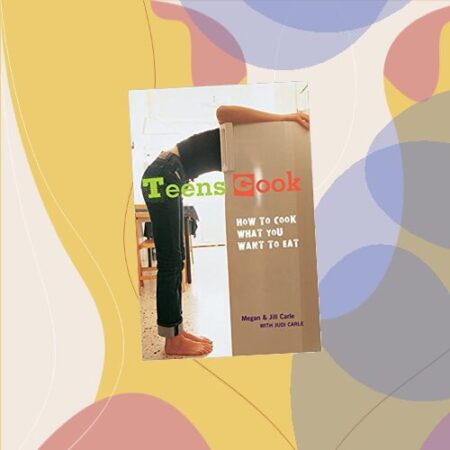 17. 97 Things to Do Before You Finish High School

High school can be a tricky time for teens, with so many changes and decisions as well as peer and academic pressure. But it is not just about the grades, something this book strives to get across to teen readers. '97 Things to Do Before You Finish High School' will inspire teens to think about more than just education while they are in high school.
With sections covering personal development, community, environment, friends, and body, the book gives teens a whole host of ideas for creative self expression. Giving this as a gift would be a great way to show teens that their high school years do not have to be all about academics.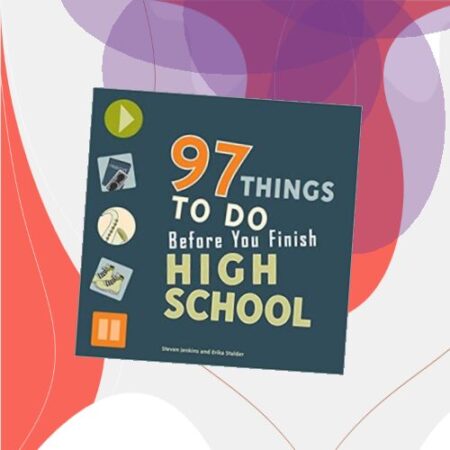 18. Remoking Drone with Camera

This camera drone has got to be one of the best toys for boys available in 2023. Any teen would be thrilled with this incredible gift, which allows users to take amazing photos from above. The built in HD camera has a 90 degree adjustable angle and can capture high quality video and photos.
It is very easy to use and drive, simply operate with the remote control which allows users to see exactly what footage they are collecting with the drone and make sure shots are perfectly set up. The drone is lightweight and takes off at the press of a button, making it ideal for kids and beginners to operate.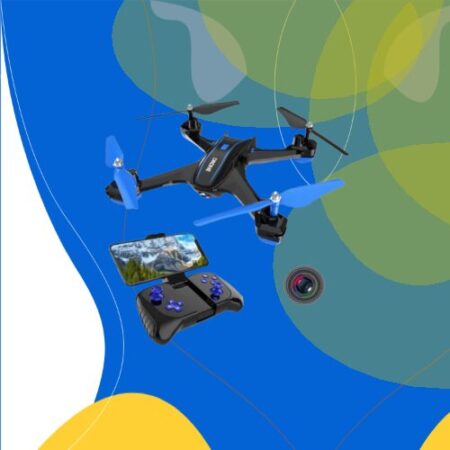 19. Rollors Backyard Game

If you are looking for a way to get your kids involved in family fun without electronic screens, check out the Rollors backyard game. Combining the classic lawn games of horseshoes, bocce ball, and outdoor bowling, it is a fun new game of luck and skill.
This outside game comprises wooden disks and shapes with a convenient carrying case and has already been presented with the Men's Journal 'Gear of the Year' Award. You can take Rollors with you to the park, beach, garden, or any other outdoors destination and it can be set up and ready to play within minutes.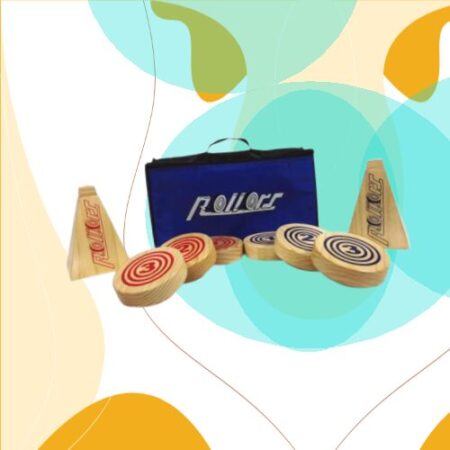 20. Gaming Headset

Any video game fan will be absolutely over the moon to receive this specialist gaming headset from YOUXU. Certainly one of the best gifts for teenage boys who are interested in gaming, it works with most major games consoles including Xbox One, PS4, Nintendo Switch, and Nintendo 3DS, as well as PCs, laptop, and electronic tablets.
The incredible sound control provides a fully immersive gaming experience allowing the player to identify the direction of the sound. The headset also features a noise canceling microphone that can be moved around and fixed at any angle the player feels most comfortable. In addition to its superb function, the headset is designed for optimum comfort during the gaming experience.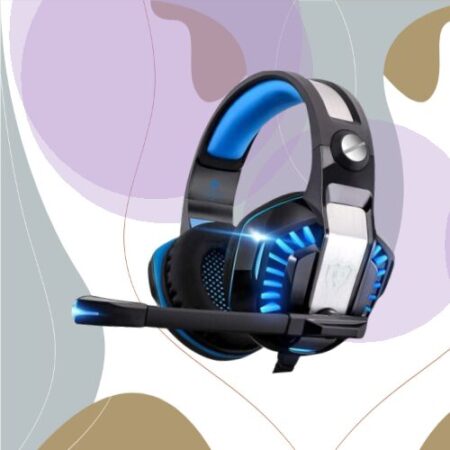 21. Galaxy Hoodie

The hoodie is still a classic item of apparel for teenagers. With this Galaxy Hoodie, your teen guy can be comfortable and stylish at the same time. This lightweight medium sweater is made from a polyester and spandex mix, with a high quality printed design. As the technique used is 3D dye sublimation, the design will not fade or crackle.
With beautiful and striking colors in a galaxy design, this hoodie is sure to become a wardrobe staple for your teen guy. The sweater can even be machine washed on a cold cycle so it is incredibly easy to care for, which makes this one of those ideal 14th birthday gifts for guys.

22. 3D Sweatpants

If you are buying for teen or tween guys who are interested in street style, these 3D sweatpants from Belovecol would be a perfect selection. Featuring a cool geometric design in black, white, and grey, these sweatpants would make a great gift for a fashion conscious teen.
They are made from high quality polyester and spandex and designed to be gentle to the wearer's skin. Made for comfort as well as style, the sweatpants feature an elastic waist with a drawstring, discreet side pockets, and elastic cuffs. The garment is 3D printed and is designed not to fade or distort.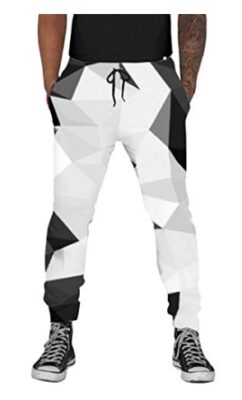 23. Remote Control Tank Kit

When buying a gift for a teen guy you may want to consider the most popular toys for boys. This remote control car kit from Mould King is an incredible item that would delight any 14 year old on their birthday or Christmas. With this kit, kids can build a fully motorized remote controlled racing vehicle, offering opportuntities for STEM learning and of course lots of fun!
Once the racer is complete, teens will love to drive it around, moving forward, backward, left, right, and making 360 degree turns. This vehicle is kid safe as it is made from high quality ABS plastics that are non toxic and BPA free.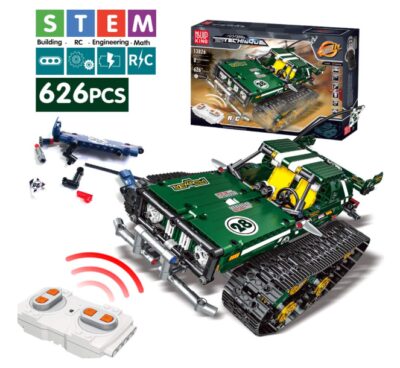 24. Being a Teenage Boy Book

Becoming a teenager comes with a lot of questions and confusion and sometimes teen boys, in particular, do not know where to turn for answers. That is why this book from Papersalt is the perfect gift for a teenage boy. Designed for boys aged 11 to 14 years, it contains 50 pages of tips to help teens stay on the right path.
Parents can have confidence in this fantastic little guide, as it has won a Mom's Choice Award. The book covers topics such as good personal hygiene, self-confidence, avoiding fights, and treating people with respect. It is sure to become an essential item in any teen's toolkit.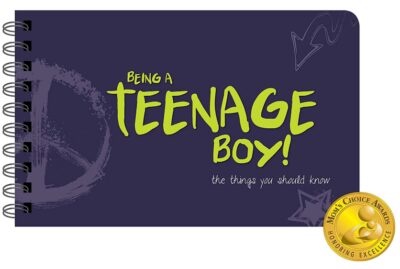 25. Gaming Chair

Take your teen's gaming experience to a whole new level with this chair from Homall. It is designed with superb comfort in mind, as it is made from high density shaping foam crafted to the natural human body shape. The headrest cushion and adjustable lumbar support ensure correct support while gaming.
The premium furniture quality PU leather is sure to keep young gamers comfortable while they are immersed in the game environment. This superb chair can even be tilted between 90 degrees and 180 degrees so gamers can choose their relaxation level!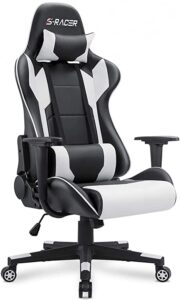 26. Samsung Galaxy Tab

If you are looking for a really special gift, how about an electronic tablet? The Samsung Galaxy Tab is an incredibly popular tablet and for very good reason. It combines excellent specifications and functionality with a user friendly design and would make the perfect first tablet for any teenager.
With the Galaxy Tab, your teen can watch their favorite movies and TV shows, play amazing games, browse social media, read ebooks, and even complete homework assignments.
The screen is designed to look good in any light level and the sleek metal frame is easy to hold. With a long lasting battery, your kid can watch up to 14 hours of video without needing to charge. This is a gift that will really wow any teen!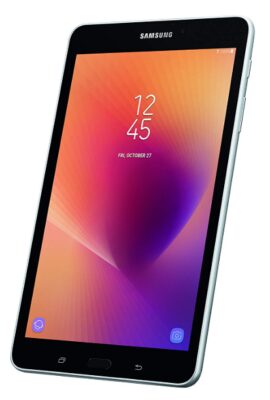 27. Lenovo Chromebook

Another great gift for technology loving teens is this high performance Lenovo Chromebook convertible laptop. It has a sleek and stylish design and is less than one inch thin. The laptop can be used in tent, tablet, laptop, or stand mode depending on what is needed. With an HD display, your teen will be able to view crystal clear content, whether studying or relaxing.
The powerful processor is perfect for everyday computing and the LPDDR3 memory is designed for multitasking on the go. The Lenovo Chromebook has 4GB of internal storage and an additional 100GB accessible via Google Drive.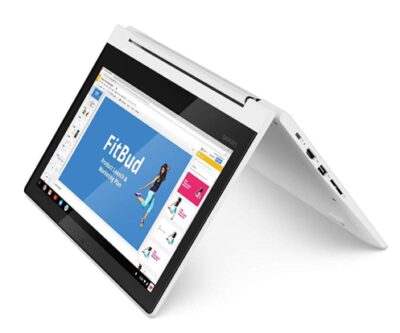 28. LED Digital Watch

Do you need to encourage your teen to turn up on time more often? Perhaps he needs a reminder to get to school before the final bell? If so, this LED watch from Hiwatch would make the perfect gift! It has a smart and sleek design, with a narrow black silicone band and a crisp LED screen displaying the date and time. The screen is covered with tough glass to ensure it is durable enough for even the most careless teen.
A built in IC chip ensures that the time and date are always accurate, without the need to reset. With this on his wrist, he will never be late again! These are popular Christmas gifts and although a little expensive, its still a great choice!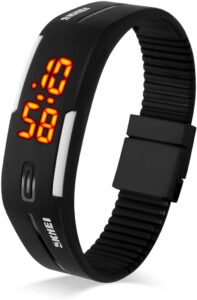 29. Electronic Baseball Pitching Machine

This electronic baseball pitching machine from Franklin Sports would be a fun gift for any young baseball fan! The height adjustable tower is suitable for kids of all ages and it will grow as they do. This machine automatically pitches a ball every seven seconds, encouraging kids to react quickly and improve their batting performance.
Not only is it a great way to develop baseball skills, but it will also provide tons of fun as well. Putting this machine in your backyard will be like having your very own batting cage and your kid can practice batting from a variety of angles and positions.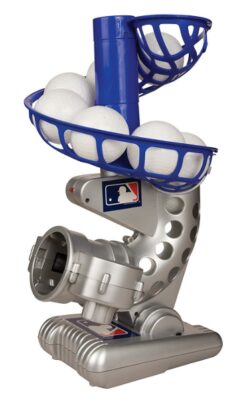 30. Rawlings Youth Baseball Bat

Another great gift for baseball fans is the 5150 Youth Bat from Rawlings. Designed especially for kids aged 14 years and under, this lightweight and responsive bat is made from aerospace grade alloy and offers easier and quicker swing speed. Built for performance, this durable baseball bat has been engineered with unique technology which means more power and a larger sweet spot.
The Hyper Lite Speed Cap offers a lighter feel and better control. This is a superb quality kids' baseball bat that is suitable for hitters of all types and has been approved for 2023 USA baseball standards. These are great Christmas gifts and encourage kids to play outside. 


31. Instant Tennis Set

Set up an instant tennis court wherever you want to with this portable tennis set from Zume. Perfect for playing with friends or family, this set contains everything your teen needs to start having some serious tennis fun.
It is easy to configure on any hard surface, for example, a driveway and comes with two 21 inch rackets, two tennis balls, a 12 foot net with stands, and a handy carrying case. This kit is a great way to introduce kids and teens to tennis, and have fun while being active and healthy.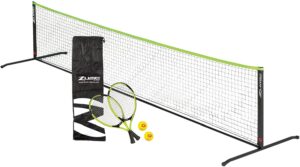 32. Wilson NFL Replica Football

Looking for football gift ideas for players? Wilson has become a brand synonymous with making footballs and your young player is sure to cherish this cool replica ball. The Duke Replica ball is made from high performance PVC composite designed to match the feel and performance of pro footballs.
Perfect for backyard and recreational games, this ball has an aerodynamic design and features the official NFL logo. This official replica ball has been approved for use at high school, collegiate, and pro level. It would make a fantastic gift for any young football fan. Another one of the best Christmas gifts for 14 year old boys!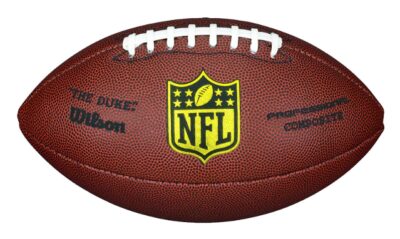 33. Nike Basketball Shirt

Any young sports fan is sure to love this Dri-Fit Tee from Nike. Made from unique sweat wicking fabric, it is designed to keep players cool on and off the court. Nike is a world leader in sports apparel and equipment and so you can buy with confidence putting your trust in this brand. This shirt has a white background with 'Make This Shot Look Easy' printed in black and of course the recognizable Nike tick.
It is made from a cotton and polyester mix with Nike's Dri-Fit technology that wicks moisture away from the body for improved comfort when working out. This is one of those gifts to get your best friend for his 14th birthday!!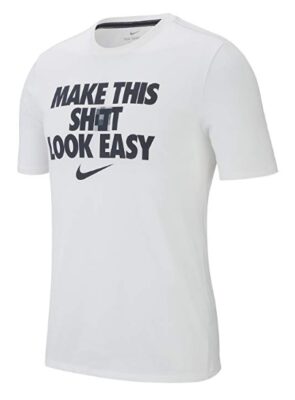 34. Antsport Basketball Jersey

If basketball is one of your teen guy's interests, a vest from his favorite team would be a fantastic gift! Whether on the court, working out, or chilling with friends, he will love wearing this vest and showing off his team spirit. Made from 100% high quality polyester, the mesh fabric is breathable and quick to dry.
The team name and player's number are embroidered on the front of the jersey, which is accented with team colors. You can even add the recipient's name on the back to personalize this neat gifts for 14th birthday.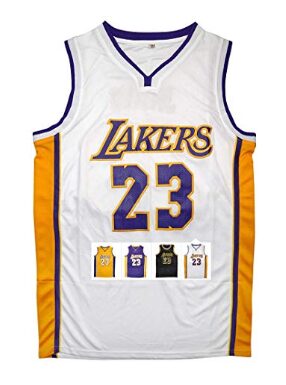 35. Cell Phone Holder

Teens these days almost always have their cell phones on them and are used to using phones for communicating, consuming media, and studying. Give your little guy's hands a break with this flexible cell phone holder from B-Land. This fun and multifunctional item can be strapped around the wearer's neck, wrapped around a piece of furniture, or placed upright on the floor or another surface.
Its phone case can be rotated 360 degrees so the user can get their cell phone at exactly the right angle. This is a universal phone stand, compatible with most major phone brands and models.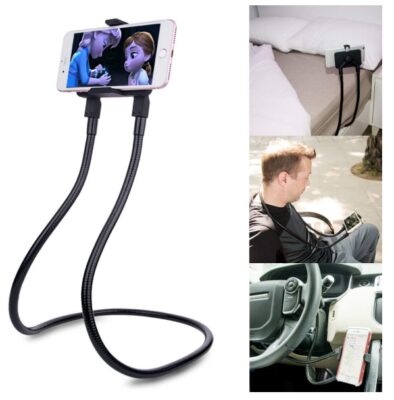 36. Alien Pop Sockets Phone Grip

If you are familiar with cell phone accessories, you may have already seen the latest must have item – the Popsocket. It is a collapsible silicone grip that sticks to the back of a cell phone to act as a grip when making calls or sending texts. It can also be used as a stand to make it easier to take selfies or watch videos on a cell phone.
The advanced adhesive disc will adhere to most devices and cases. Popsockets come in a huge variety of designs and colors, and this one has a dark colored glittering background with an alien face silhouette. Popsockets are practical and fun gift ideas for teen boys.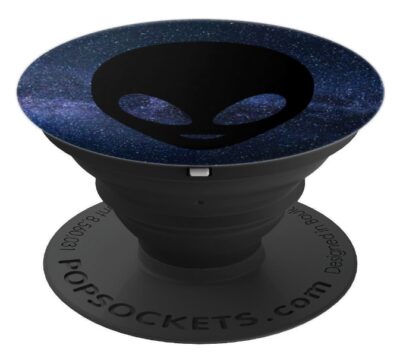 37. Phone Phever Game

Phone Phever is a fun new board game that the whole family is sure to enjoy. This award winning game combines traditional board and card games with a smartphone for a whole new game experience. Players will answer questions in trivia categories including TV, music, movies, law and politics, history, and technology by using their smartphone to find answers as quickly as they can.
There are also fun challenges to get players using their phones in new ways and laughing together. Feeding into phone obsession in a much more social environment, Phone Phever will offer your family hours of fun together.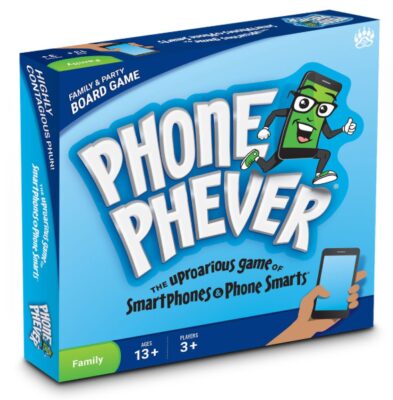 38. Brain Fart Party Game

Another great family game to encourage your kids to spend quality time together is Brain Fart. The concept is simple: roll the cubes, tap the mini brain to get a letter of the alphabet, and start the countdown. The aim is to name as many things as possible that begin with the letter shown across all the cube categories. If a player loses the round, they receive a token.
When all tokens have been taken, the person with the fewest tokens is declared the winner! Give your brain a workout and have fun together with this quirky new game from PlayMonster, which makes this another excellent 14th birthday gift ideas.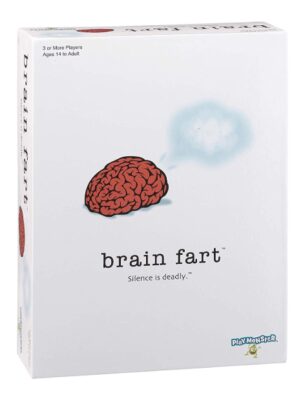 39. TableTopics Teen Edition

During the teen years, parents and their kids can begin to feel as if they are growing apart. Friends and their opinions become more important in a teen's life and they are busy exploring their own passions and interests. The TableTopics Teen card set offers 135 conversation starters to break down barriers between parents and their growing kids.
The questions are a broad mix of fun and light to more thought provoking. When using these cards to connect and communicate, you may find out something about your teen that you never expected! Topics to chat about over the festive period are ideal, which is why these are good Christmas gifts 14 year old boys.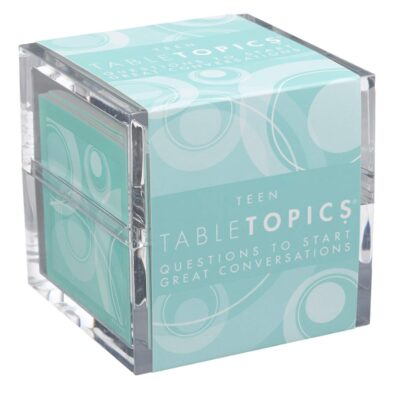 40. Nike Mens Flex Experience

The Nike Flex Experience Run 7 Running Shoe would be a practical and stylish addition to any teen boy's wardrobe. This shoe is designed for optimum comfort, with soft foam that offers lightweight cushioning and bends and flexes as the foot moves.
The rounded heel contains mesh to hug the foot for lasting comfort when running. A soft healthered knit lightweight upper further enhances comfort while allowing the foot to breathe. Whether running, working out, or heading to school, this Nike running shoe is sure to offer your teen all day comfort and style.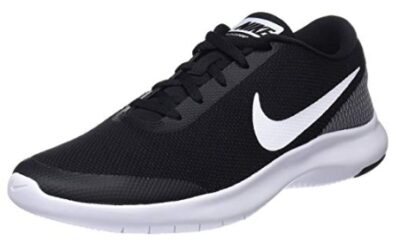 41. Athletic Sports Shirts

Looking to update your son's wardrobe? Check out this pack of four athletic shirts from Hind. The sweat wicking fabric is designed to keep teens cool and dry whether they are working out, practicing sports, or simply hanging out with friends.
The shirts are durable, so parents do not have to worry about wear and tear, and the 100% polyester fabric is lightweight and comfortable. With four fun sports inspired designs, the printed shirts will complement any casual outfit and are practical as well as looking great. Even better, the fabric is easy care and can be machine washed and tumble dried.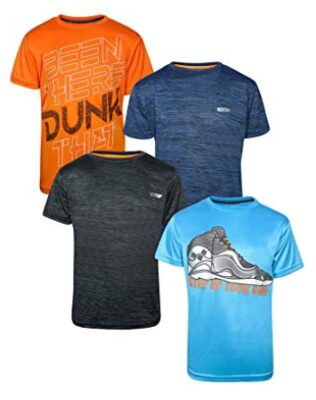 42. Unbreakable Polarized Sport Sunglasses

Any parent knows the frustration of buying kids items that are easily broken. Sunglasses can be one of the most breakable items as they have delicate arms and lenses. If your kids are breaking their pairs of shades just too often, these unbreakable polarized sports sunglasses would be a perfect buy.
The lightweight frames are made from eco friendly materials and are practically weightless on the face. The unbreakable frames not only provide peace of mind but will protect your kid's eyes and face from harm. Polarized lenses filter reflective glare from surfaces including water, snow, and the road.


43. Football Bedding Set

Your young football fan can wrap himself in his interests with this fantastic sports themed bedding set from Beddingwish. Made from 100% soft synthetic microfiber, it is soft and comfortable and designed for a great night's sleep. This fun bedding set is digitally printed with a 3D style pattern featuring colorful and vibrant football helmets, balls, and fields.
It comes in either twin, queen, or king sizes and includes two pillow slips and a duvet cover. The set can be machine washed on a cold gentle cycle for easy care. Best 14th birthday gift ideas boys always want if into American football!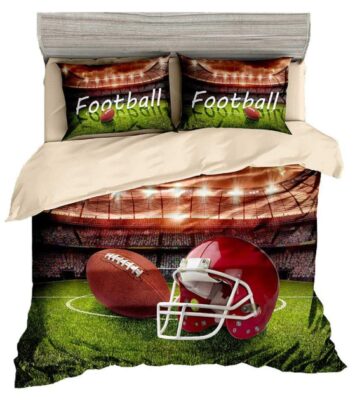 44. Under Armour Gym Bag

If you are still looking for cool gifts for 14 year old boys, check out this gym bag from Under Armour. The brand is known for making functional and stylish workout wear and accessories for men, women, teens, and kids. The blue and grey bag is made from 100% polyester and has a sleek metallic look with silvery straps.
It has a water resistant finish so is ideal for taking to sports practice or training at the gym and features a padded shoulder strap for improved comfort when carrying. The bag has a 42L capacity with a large vented pocket, mesh pocket, and additional large zippered pocket.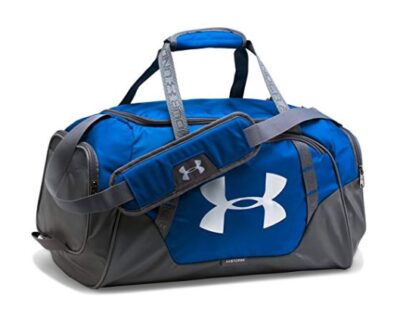 45. Mug with Basketball Hoop

For a cool birthday gift, how about this fun basketball hoop mug? It was designed by a 8 year old entrepreneur who wanted to toss marshmallows into his drink one day. Fast forward a few years and he has built up a business empire! This cool mug features a basketball themed cup with a hoop attached to the handle.
Dunk marshmallows, breakfast cereal, and anything else that will fit into this fun china cup. With a capacity of 16 ounces, the mug has plenty of room for hot chocolate, ice cream, or whatever else your teen likes to drink.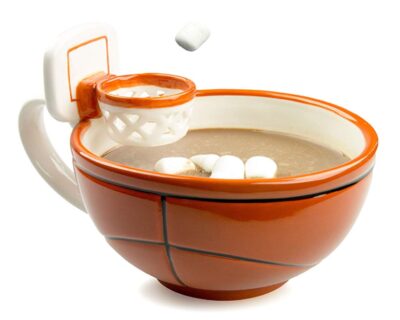 46. LEGO Technic Rally Car

While your new teen may eschew some of the toys of his past, LEGO is surely an interest that will never go out of fashion. With such a huge range of sets for all age ranges from babies to adults, there is sure to be something that will engage your teen. This LEGO Technic Rally Car set will keep your kid engaged for hours while they follow detailed instructions to build a car with working steering and suspension.
They will love exploring the intricate details of this model, including the V6 engine with moving pistons, red rim wheels, opening hood, and rear hatch. As an additional bonus, the set can be rebuilt into a Buggy Rally Car.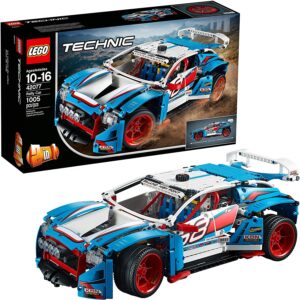 47. Metal Wire Puzzle Set

If you need something to occupy a busy teenager, check out this set of metal wire puzzles from Coogam. These 16 miniature puzzles are designed to test your brain. Take them anywhere in the handy carrying pouch and see how quickly you can solve the challenges.
Working on these wire puzzles can help improve concentration and focus, which could be a huge help to your teen at school. Each one is different and will test your mental capacity and problem solving skills. The metal is high quality and the puzzles do not contain any sharp edges or corners so are kid friendly.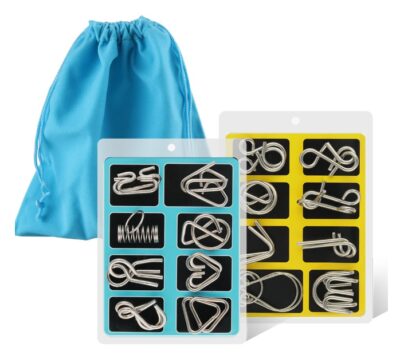 48. Gradient 1000 Piece Jigsaw Puzzle

This 1000 piece gradient jigsaw puzzle is another great brainteaser for teens. With colors that fade subtly between vibrant blue, deep purple, hot pink, white, and teal, your kid will have hours of challenging fun trying to put this puzzle together.
Each of the 1000 pieces is a completely unique shape, though its color may be almost indistinguishable from the other pieces. Puzzlers will have to look very carefully to find the right match! This is a great activity to aid concentration either individually or as a family or team. For an extra challenge, why not see how long it takes your family to complete this tricky puzzle?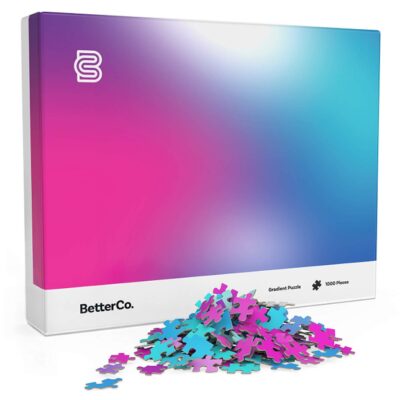 49. LEGO Ideas Curiosity Rover

Looking for ideas for cool Christmas presents? This LEGO Ideas NASA Curiosity Rover mobile laboratory set will not fail to impress any teen come Christmas morning! The set was designed by real Curiosity Rover engineer Stephen Pakbaz and has a huge amount of attention to detail.
Your kid is sure to enjoy spending time building this incredible replica, which features an articulated robot arm, six wheel rocker bogie suspension, and multiple camera sets. Once they have completed the build, ket your teen launch their own explanation of unknown terrain with this fantastic model, complete with LEGO Martian bricks.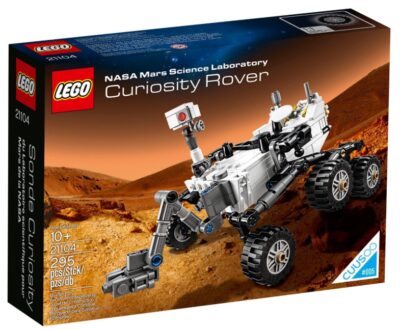 50. 3D Wooden Puzzle Tank

If your teen really relishes a challenge, how about buying this amazing 3D wooden puzzle from ekoGoods? It is incredible value for money and will keep your kid occupied for hours. The high quality 3D puzzle is made from strong and durable plywood. Each piece has been laser cut to ensure they fit together perfectly and precisely.
Your young engineer will love carefully putting the pieces together to construct a realistic looking and functional tank. There is no need for glue or other tools – everything your kid needs to begin building is right in the box. Once the model is complete it can be placed on a shelf as a decoration or played with as it has actual functioning parts.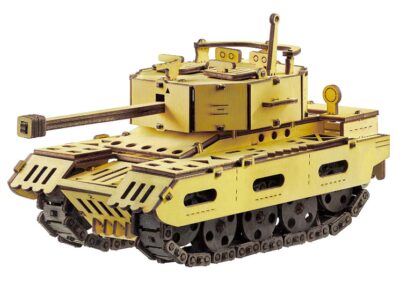 Best Overall Pick
We have presented a ton of cool gifts for teen boys in this guide and we are confident you will find something to suit your needs. Our best overall pick is the LEGO Technic Rally Car. It is great value for money, from a trusted and quality brand, and is sure to occupy and entertain any 14 years old boy. It has two builds in one kit and tons of realistic features to delight car fans.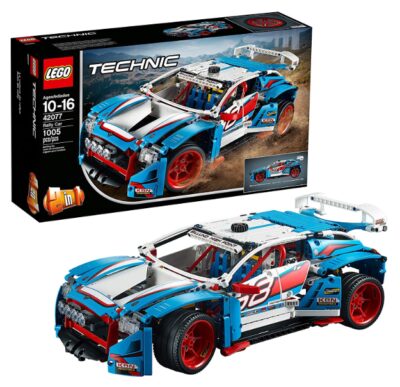 Best Budget Buy
If you are looking for a budget buy, we select the magnetic building balls from LiKee. They have so many functions as they can be used as a stress reliever, which can really help teen boys. They can also be used to improve creativity by making different shapes and sculptures.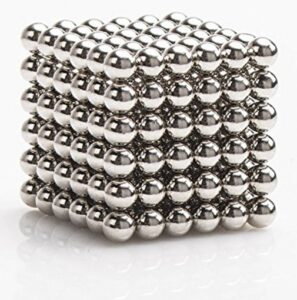 Best Christmas Presents for Boys Aged 14
Of course, the Christmas present you select will depend on the recipient's interests but clothing, stationery, games, and books are all good choices. This new version of the classic Capture the Flag game is sure to be a hit. It comes with 25 light up pieces for playing at night and can be played by 4 to 20 people.

14th Birthday Ideas for Boys
Turning 14 is a big step, it is a significant birthday and it is great to mark the occasion. How about choosing a book about navigating the teenage years, or apparel that memorializes this special birthday? This retro style shirt would be a great choice. It features the words 'Vintage 2005' printed across the front in attractive colors. The shirt comes in a range of background colors so you can choose one to suit any teen.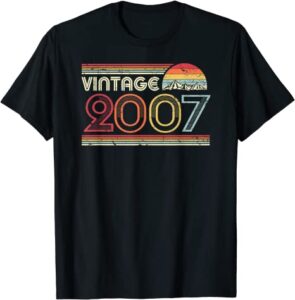 Gifts for 14 Year Old Boy Who Has Everything
Sometimes inspiration runs dry when you are buying a gift for someone who seems to have everything! In this case, we recommend to go for a board game, book, or puzzle for a gift that is sure to please. This De-constructor Challenge set would be a good choice. It comes with four metal puzzles in varying degrees of difficulty that will test any teen's mental and problem solving skills.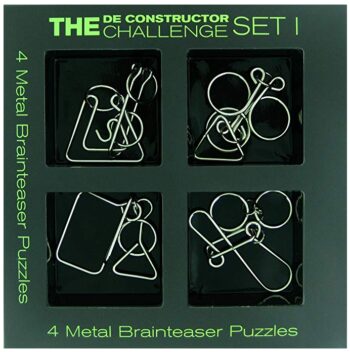 Latest Gifts for Boys Who Only Like Video Games
This is a fun game for kids who love video games. The game "Adventure Time" is a family friendly game for kids who might have younger siblings and is an inclusive game.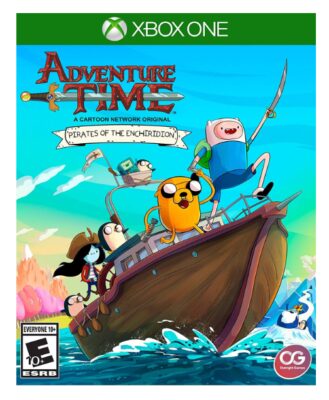 Birthday Gift Ideas for Boys Who Are in to Pokémon
Monopoly is a great game and children that like Pokemon will love this gift idea. All the best characters in pokemon are in this game and Pikachu lovers be rest assured that they will find him as one of the main players.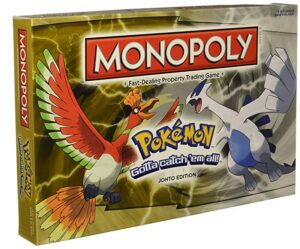 Watch the following video for some more ideas:
Also, take a look at these: