Wondering what boys want for Christmas? Thinking of Christmas gift ideas for teen boys can be difficult – they're not the easiest group to shop for! During the teenage years, boys can be quite fussy at the best of times! When picking a teen boy Christmas gift, you'll probably want to choose something that will make them say 'wow!', or make them laugh, as these are sure-fire ways to impress him on the big day! Although your teenager might be past the stage of believing in Santa Claus, with the right gift, the magic of Christmas will still be felt when they unwrap them on the morning of December 25th. So, here we will take a look at some of the ways to ensure you pick the perfect gift and have also reviewed more than 10 great gift ideas to give him on the special day.
Considerations When Choosing Teenage Boy Christmas Gifts
When looking for Christmas presents for teens, there are a few things to be kept in mind to ensure the gift chosen is the right one. First and foremost, it's best to make sure the gift is age-appropriate. Teens don't like to be treated like children, so be sure not to choose a gift which could be considered too childish. Of course, there is a difference between a 13 year old boy and an 18 year old one, so keep in mind their current level of maturity.
Also, think about the type of gift you wish to give. Do you want to give something funny, practical, or perhaps something they have had their eye on for a while? The budget for the gift is another important consideration. Are you looking for a stocking stuffer or perhaps something big to really spoil them? Here, we have chosen gifts to suit a more moderate budget.
Top 10 Christmas gifts for Teenage boys
We will now look at some of the best gifts to give a teenage boy at Christmas. We have 12 great picks lined up to choose from – there is sure to be something here he will love!
1. Lightning Reloaded Game

Our first pick of the best, cool Christmas presents for teenage boys is this shocking game, Lightning Reaction. It is a great party game to play with friends and family, which is why it is perfect for Christmas when there will be plenty of visitors to share it with! The game is ideal for teens aged 14 and above and is suitable for up to four players. The level of the shock can be adjusted between three different intensities, so there is something to suit everyone.
The aim of the game is to be the fastest to press your button as the light turns from green to red. If you're last, you get shocked! Suspense-building music will play as the players are waiting for the light to change color, which makes the game even more exciting and intense! Three AAA batteries are required to operate this game.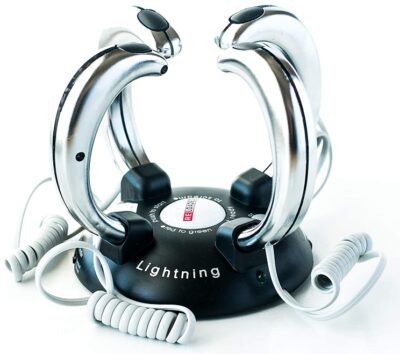 2. Hasbro Box of Lies

Board games make for some of the most popular Christmas gifts for teens, and this hilarious game for up to four players is sure to prove a hit. Teens who enjoy The Tonight Show Starring Jimmy Fallon will no doubt be familiar with the format of Box of Lies, and will love being able to play it from their own home.
There are 300 images included on the cards, and players have to pick a card to determine whether they will tell the truth about the image hidden inside the box, or make up some outrageous lies! The opponents have to guess whether the truth is being told, or the player is bluffing. If they guess correctly, they win, if not, the other player wins. The family will have a great time bonding with one another over a games night including a few rounds of Box of Lies!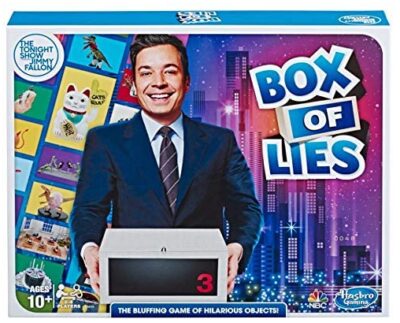 3. Taboo Board Game

We have already seen how board games make great Christmas gift ideas for teenage boy, and here we have another awesome pick lined up. Taboo is a classic game that is great fun to play with guests at Christmas. It's ideal for groups of four or more, and is suitable for 13 year olds and upwards. The aim of the game is to describe the top word on the card given, but without using any of the other forbidden words. It's not as easy as it looks!
There are 450 cards included, so there is plenty of variety to ensure the game has high replay value. There is a timer included with the game to add to the pressure and make it even more fun – players are sure to come up with some hilarious descriptions under time pressure! If a Taboo word is said, the player will lose their turn.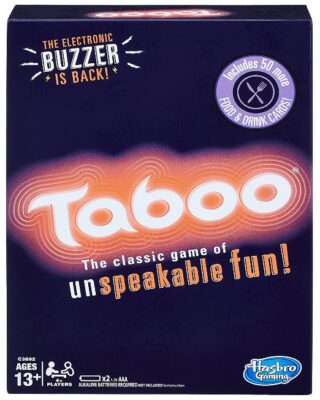 4. LEGO Overwatch Bastion

LEGO is often top of the list when it comes to cool teen boy Christmas gifts, but choosing the right set is crucial. With so many different LEGO toys out there, it's not always easy to know which one he would like. This one from the Overwatch range is a good pick – it is suitable for ages 10 and over, has around 600 pieces, and, of course, is based on a popular game series which is sure to give it more appeal to the teen age group. Once built, the model can be switched between two different modes, without the need to dismantle it. The pieces from this set are compatible with all other standard-sized LEGO pieces, so creative building is possible if the boy already has other sets. LEGO is always a winner of a gift, so if this set doesn't seem quite like your teen's tastes, there are loads of other great ranges to choose from.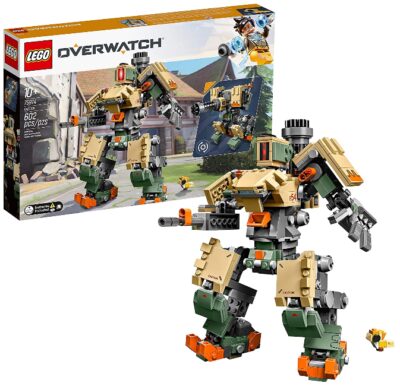 5. Wreck This Journal

This journal has been called 'the coolest journal you'll ever see', and has sold millions of copies worldwide. The original Wreck This journal wasn't colored, but this one features a range of stunning colors which makes it even better for helping unleash inner creativity. Every page has a prompt, such as poking holes in the page with a pencil, decorating a page with tape, or unleashing anger using colors all over the page. It's one of the best, unique Christmas gifts for teens boys and will help them pass the time for hours, as well as helping him realize a new sense of creativity.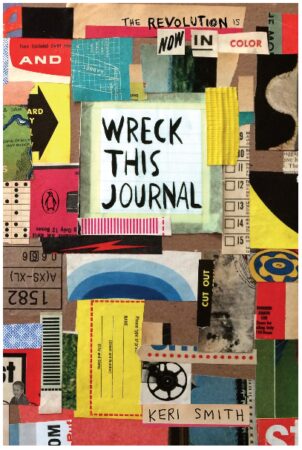 6. The Dog Ate My Mad Libs
Mad Libs always makes cool Christmas presents for teen boys, and this one is perfect for dog lovers! The book has almost 50 pages containing 21 stories to complete. So, it's perfect for keeping him entertained during quieter moments of the festive period. The book is perfect for parts of a family games night, or even playing with guests around the table – everyone will love it. What's more, teens can also learn more about English grammar as they fill in the blanks!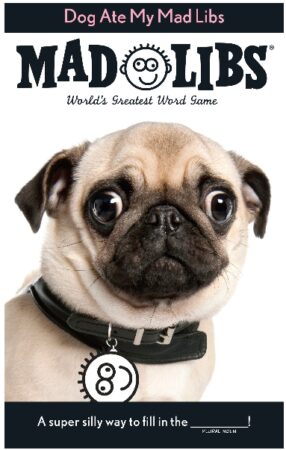 7. Not a Good Sign T-Shirt
Funny items are amongst the most popular Christmas gifts for teen boys, and this t-shirt is sure to bring a smile to his face! It fits true-to-size, can be machine washed and is made from comfortable, pre-shrunk cotton. There are many different colors to choose from, so you can easily pick the one which will be his favorite. The funny design is sure to make him laugh every time he wears the shirt, and will make others smile when they see him wearing it too.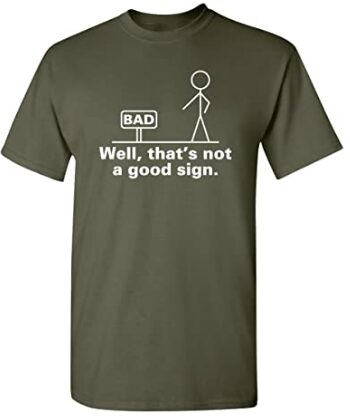 8. 4M Solar Rover
This craft project is excellent for keeping boys entertained over Christmas, and they are sure to learn something, as well as finding it fun. It's one of the best teenage boy Christmas gift ideas as it comes with everything necessary to make the rover, all that needs to be added is an empty soda can! No batteries are needed to power the rover, instead, it runs on solar power. The project should take less than half an hour to build, and teens should be able to do it on their own. After building, they will have hours of fun making it run around in different environments. Even when the sun isn't shining brightly, the rover will still run successfully.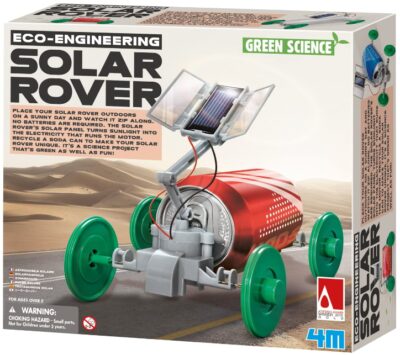 9. Gaming T-Shirt
T-shirts make awesome Christmas ideas for teen boys – they are always going to need some to wear! This one has a funny slogan which is sure to make him want to wear it all the time! It's perfect for boys who love gaming, and the sense of humor is sure to be right up a teen's street. There are many different colors to choose from, so there is sure to be something to suit his tastes. The shirt comes in all sizes and is made from pure cotton for comfort, durability, and ease of care.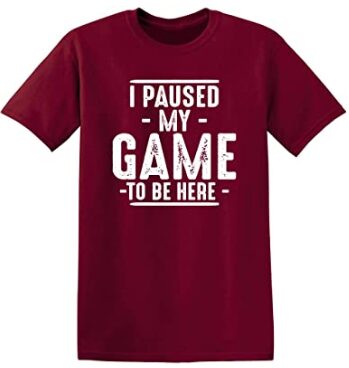 10. Trump Mug for Teens
Next up we have a humorous mug which is sure to bring a smile to a teenager's face on Christmas morning. As well as being funny, this mug also shows teens how much you care about them, so it's a gift that is funny, thoughtful, and also practical. If your teen has recently started drinking coffee or tea, they are sure to get a lot of use from this. It's a good size and made from durable materials so it will last for many years.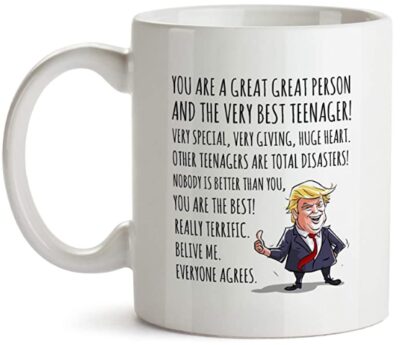 11. The Driving Book
If your teen is going to start driving soon, or has recently started, this book is sure to help him out a great deal. It is packed full of tips and bits of knowledge that should be known by all new drivers, that they might not think to ask. Most driving knowledge comes through experience, but this book helps put teens on the right path early on in their driving journey, saving them from learning things the hard way. There are over 170 pages in the book, so teens are sure to gain a lot of valuable knowledge by reading this book. This could be a great gift to give a teen who is going to be getting a car or some driving lessons too – it's a nice way to reveal the big surprise!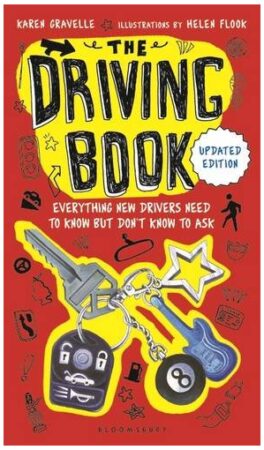 12. I'm Thinking Funny T-Shirt
Our final pick of the coolest Christmas gifts for teenage boys is another funny graphic t-shirt which is perfect for the technology-loving generation. It bears a loading symbol and the text 'I'm thinking…' underneath. It is made from 100% cotton material, which is lightweight and soft, meaning it is comfortable to wear. This design comes only in black, but there are a few other designs to choose from that are also sure to appeal to teens' sense of humor. Parents will love how easy this shirt is to care for – it can be machine washed and ironed on a cool setting.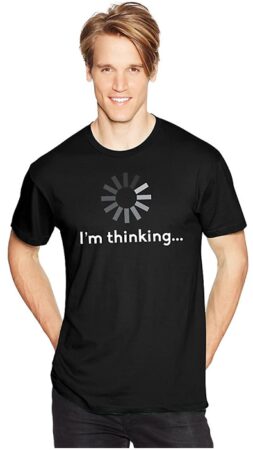 Best Buy
After looking at 12 of the best gifts for teen boys, we have picked out the one which stands out as the best of all. The LEGO Overwatch is a great choice. It has a lot of pieces, so building it will keep him entertained for a long time over Christmas. The two modes mean boys can have fun tweaking the model after building it, and can enjoy playing with it or simply having it on display in their room. The Overwatch theme is sure to appeal to teenagers who enjoy playing the game, and it's great that the pieces can be used with other LEGO sets to build a wider range of customized models.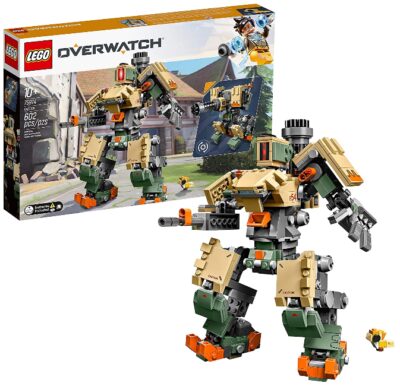 Best Budget Pick
If you are looking more for a small, inexpensive gift to surprise your teen with on Christmas day, don't worry, we have our best budget pick to share. The board game Taboo is our choice here. It's a great party game for groups of four or more, which is why it is ideal for gifting at Christmas when there are plenty of visitors to play with. It's sure to keep everyone on the edge of their set and laughing for hours! The game is a great, fun challenge for all ages and is sure to be a great source of entertainment for the whole family over the festive period.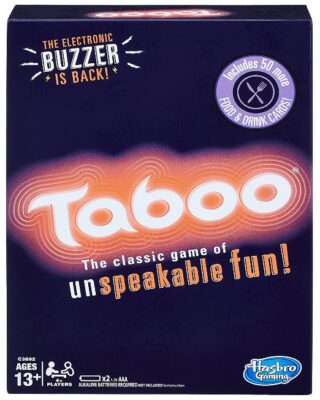 More gift Reviews for Teens
More great ideas 16 year old boys
Present ideas 18 year old boys
cool choices for 19 year old boys