There is so much that can be done with a remote control car. Here, we will give you some ideas for things to do with your car and how to keep it running in great condition. There are also some tips on picking the best car, or how to tailor your car to suit your needs.
First, we'll look at how to pick the perfect remote control car. An important thing to think about when buying a new RC vehicle is which type of engine you want. Electric is the best and easiest choice for beginners. For more advanced users or those with some mechanical knowledge, there is also the option for gas or nitro-powered cars. These require a little more maintenance, so are best suited to older children or those with parents who can help out.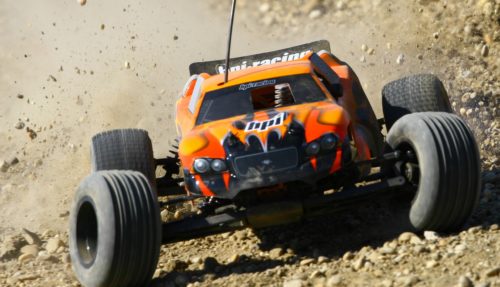 When buying a remote controlled car, also think about where it will be used and what it will be used for. Make sure the tires are suitable for the terrain it will be driven on, or alternatively get a spare set of tires so they can be changed depending on what you are doing. Ensure the style of car is suitable for the way you plan to use it, too. You'll need an ATV if you plan to drive off-road, or something a bit sleeker if it is for racing.
To preserve the life of your car's battery, ensure it is charged correctly. Don't overcharge it as this will shorten the lifespan. However, you also shouldn't let it regularly run completely flat as this can also be harmful.
If you already own an RC car and are wondering how to make play a bit more interesting, there are loads of different things to try. Why not try setting up an obstacle course and take turns with friends to see how can complete the course in the shortest time? Or, you could try and learn some tricks which can be performed by your car. Spend a bit of time practicing and you're sure to be able to impress your friends!
A piece of advice for parents buying remote-controlled cars for the kids is to check the frequency they operate on prior to purchase. If two or more cars run on the same frequency, they will not be able to be used in the same area because one control will end up operating both cars! Some cars have more than one channel, so a few can be used together. Other toys come in different colors or styles with each operating on a different frequency, so check this out before buying. RC racing can be a great, entertaining hobby for siblings!
For those who go to the track to race their vehicle, our number one tip is to walk the track before the big race. This will allow you to see how to approach ramps and how to handle corners for example. If you want to get some practice, it's better to stay behind after the race rather than showing up early. This will help you prepare for the next race because the track will be in the same conditions as you'll be racing in.