Oh baby! I've got some news for you today. We are going to have a fun little contest called "Let's Hear It for the Boys." I have been formulating the details for quite a while and today you get to hear it all.
What are you even talking about Cheri? Well, let's break it down!
What is this contest you are so excited about?
The contest is a BOY'S SHIRT CONTEST. That is the only regulation. It must be a top for a boy. That could mean a sweatshirt or t-shirt. You can sew it from scratch or buy one and embellish it (embroidering, freezer paper stenciling, bleach pen, etc.) It just has to be wearable as a top.
Anyone. Yes, you. Please, you. The more the merrier. I think just pooling all our boy ideas together will be so fun to watch. Even you in other countries. You're in. Prizes and all.
However, your shirt
must be created between now and the deadline
. I don't want people posting things they made a while ago. If you have something you made a long time ago, you could always recreate a new version of it for this contest.
Entries dated before today will be disqualified
. Please be honest.
What are the deadlines?
You have most of March to create. Then, on
Friday, March 25th
there will be a link party. That's the day you will link up your entry. I think this will help avoid anyone feeling copied as well. You won't see anyone's entries till that day. The winner will be announced on Monday, March 28th.
How many shirts can I enter into the contest?
Well, so you don't have to decide which is your best you may enter 2 shirts. However, that is the max. We don't want one person entering 50 things.
Who will judge the contest?
I have selected three very fine judges.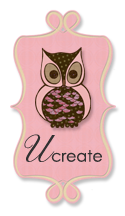 1)
Kari from UCreate
. Kari has great taste and a killer eye for great work. She has supernatural style recognition skills. Yes, it's pretty much like a super hero power. As if that's not enough, the woman is a party.
2)
Char from Crap I've Made
. Char has incredible sewing skills and on top of that she is absolutely HILARIOUS. Char will definitely appreciate humorous entries and she will be able to see a well stitched top from miles away. She is a creative genius and she knows boys well.
3)
Jennifer, Jamie, and Jodie from Eighteen25
. Talk about design abilities....I'm never seen anything from these ladies that wasn't flawless. Their printables, ideas, and projects make it obvious that they are design godesses. Plus, they are really fun. If they didn't live far away I might just show up on their doorstep and ask if I could come in and hang out.
How will the entries be judged?

The entries will be judged on creativity, design, quality of construction, and presentation. (If you need some photography tips to help you present your project well, THIS POST and THIS POST from the photo series I did last summer might help.)
What are the prizes?

The first place winner will receive.....
1) A 20pk. of dual tip of fabric markers from
I Love to Create
. Their products rock my crafting world.
2) TWO swords of their choice from
All Boy House
(These are a hit around our house. See our review
HERE
.)
5) All the fame in the world (okay, not really, but you can have your tutorial posted here if you choose).
The second and third place winner will receive.....
1) Fabric spray paints from
I Love to Create
.
2)
The retro pointed boy tie pattern
from
my etsy shop
.
Where can I get some ideas?
There are lots of tutorials here to help. Click
HERE
for the freezer paper stenciling tutorial. Click
HERE
for the bleach pen tutorial. You can browse the "boys" category in the previous posts section in the sidebar. You can browse the stores you love for ideas. You can stop by
Celebrate the Boy
or
last year's archives from Celebrate the Boy
for ideas. You can lock yourself in a quiet little room until you think of an idea (but I don't recommend that one).
So, who's in? I can't wait to see all your fun, unique, creative, ideas! Thanks for dropping in!