If you're wondering what board games are good for 10 year olds, you've come to the right place. In this review of the best board games for 10 year olds, we have compared loads of kids games and come up with our top pick and best budget buy.
These games are great fun to play as part of a family games night, but at the age of 10, kids can also play with friends without help from adults. You'll find something for all tastes and interests here, whether they prefer to work alone or as a team.
Considerations When Choosing Board Games for 10 Year Olds
Safety: Be sure the game is safe for kids aged 10. At this age, small parts don't matter as much as they did when your child was a toddler, but it's always a good idea to choose a trusted manufacturer and check reviews from other parents.
Price: Set a budget before starting to shop for a new game and stick to it. Do some research to check which seller is offering the best price for your chosen game. Thankfully, many games aren't too expensive and they offer hours of fun making them excellent value for money.
Age: All games come with a suggested age range on the box so this can give a good idea if the game will be suitable for your child or not. However, this is just a guide and it also depends on your child's level of development. If they have played a lot of complex games before, they might be ready for something more advanced.
Game Type: There are different types of game available. Try cooperative board games for 10 yr olds if your child likes to work as a team. You can also think about educational games which can help your child learn or practice new skills.
Gender: The majority of games are suitable for both boys and girls although some are geared particularly towards one gender more than the other. Depending on your child's interests, you might find your girl likes a 'boy' game and vice versa – it really doesn't matter!
30 Best Board Games
Below, you will find our reviews of 30 of the best games for boys and girls aged 10. There is something for all tastes and interests here!
1. Heroes of Land Air and Sea
This strategy game contains 80 detailed pieces to make for an enjoyable and realistic game play experience. Players compete to conquer the air and the seas in this fascinating and intricate game.
The rules are simple to learn, but every game is a new challenge as players must pay attention to how their opponents play to determine which strategy is best to adopt. This is a game for between 2 and 4 players.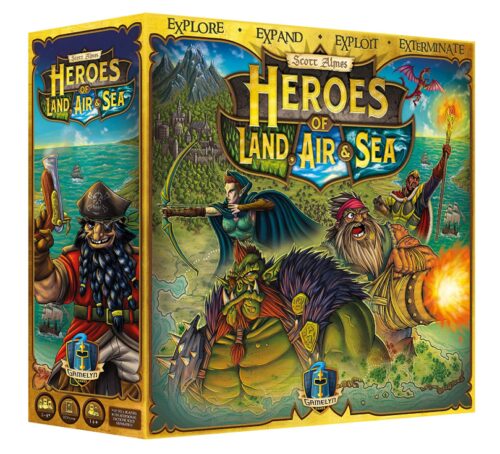 2. Splendor Game
This game is suitable for 2 – 4 players and a typical game lasts around 30 minutes. Players compete to become the richest jewelry merchant by collecting different colored gem tokens. The rules are simple to learn, yet the game is unique and challenging. It's ideal for those without much previous experience playing such games before thanks to the simple rules.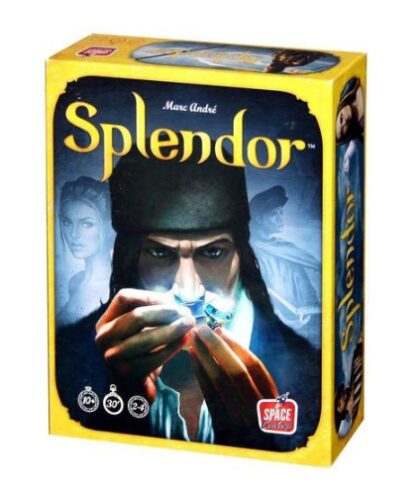 3. 7 Wonders Game
This strategy game is suitable for between 3 and 7 players, and a game lasts for half an hour. In this game, players are the leader of one of the 7 great cities, who must compete to gather resources to build their army and their city. Players have to draw cards during the rounds, comparing the strength of their military with neighboring cities after the rounds, to earn points. At the end of all rounds, the player with the most points is crowned the winner!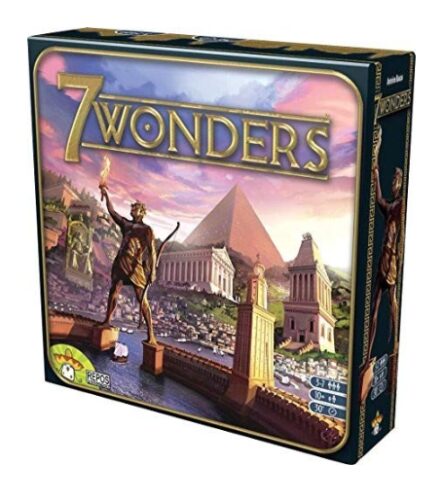 4. Math for Love Prime Club
Are you looking for board games for boys and girls with an interest in math? Prime Club could be just what you are looking for! It has a stunning colorful board and is played with 2 – 4 people. It's easy to learn and can be replayed over and over again. The game involves multiplying and dividing, but this is made easy simply by combining the colors.
To win the game, players must use strategy but luck also plays a part, so you never know who will be the winner! The game is exciting and gets kids interested in math.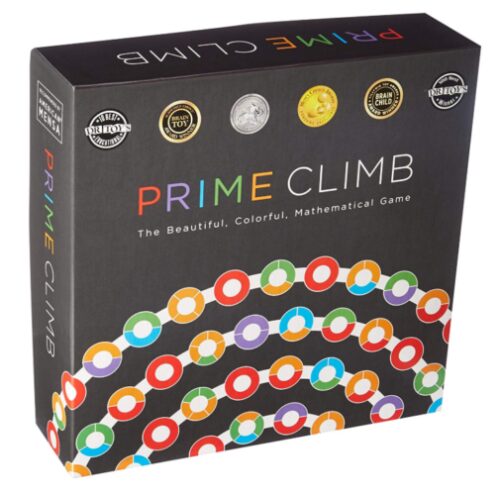 5. Five Second Rule
5 second rule requires 3 or more players and has over 150 new cards. To play this game, players have to pick a card and name 3 things related to the topic on the card, within just 5 seconds!
There's a timer to time 5 seconds, which is a spiral tower for marbles to roll down. Some of the topic examples are dog breeds, African-American actors or ways to contact someone. There is also the classic version as well as this newer version, so this can help increase the replay value of this game.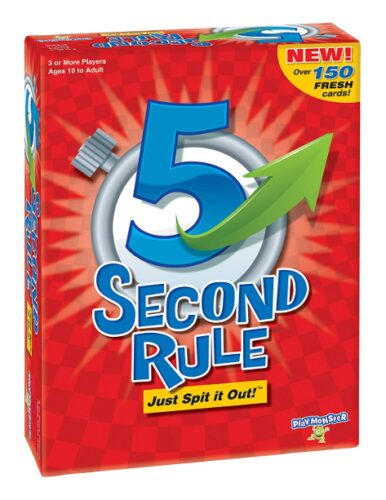 6. Telepathy Game
Telepathy is a strategy game for two players, or two teams. Games are quick, lasting only around 20 minutes. If your child is interested in games such as Battleship and Sudoku, they are sure to love Telepathy.
The game includes two boards as well as shields to hide it from the other player. Dry erase markers and cloths are also included for each player. Players each choose a secret symbol and the other player has to use logic and deduction to try and discover what they have chosen.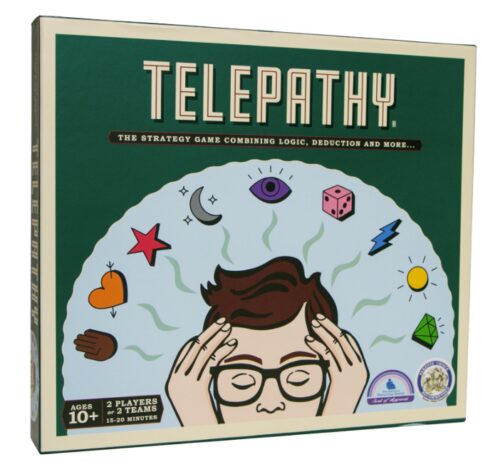 7. Ticket to Ride Game
This adventure game has loads of replay value – it won't get boring even if kids want to play it all the time! It's suitable for up to 5 players, and a round typically lasts between 30 minutes to an hour. The game involves collecting cards to try and build a rail route between two cities.
If you get the longest path on the board, bonus points are awarded when the game is over. There are other ways to gain more points, such as using the 'Destination Tickets'. There are both European and American editions to choose from.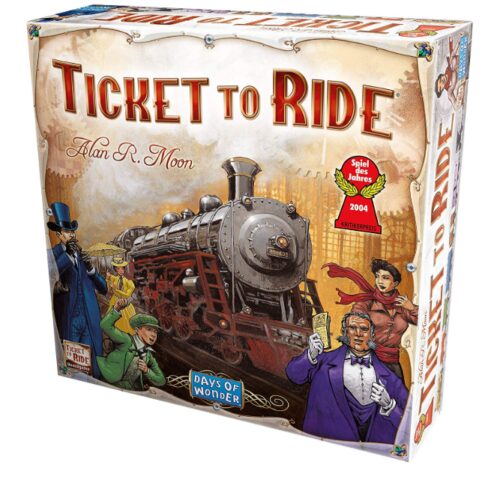 8. Quirkology Mind Games
This set is great for kids who love brain teasers and optical illusions. It also comes with an app which gives access to exclusive video instructions on how to use the Mind Games. Some of the tricks kids can perform include mind reading and vanishing an elephant! The kit is even approved by the Magic Circle, kids will love to watch and perform the tricks with friends or family and it's great for parties!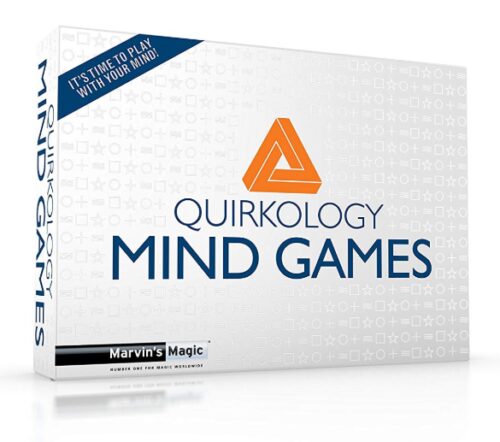 9. Castle Panic
If you're looking for a fun board game for 10 yr olds to play alone, Castle Panic is a great choice. However, it can also be played with up to 6 players if your child has company. There are different variations on the rules so the game can be made harder or easier depending on the players' ability.
The game is played cooperatively making it ideal for those who like teamwork or less competitive games.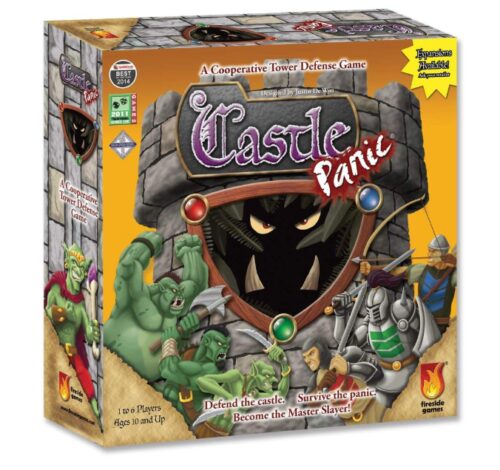 10. Game of Thrones Monopoly
If your child enjoys Monopoly, they might like this new Game of Thrones edition. The rules are the same as traditional Monopoly but with a GoT theme – the tokens depict popular characters and each property is a site from the show.
Instead of buying houses and hotels, players build their empire with villages and keeps in an attempt to make the other players bankrupt. Kids will love the attention to detail on this set – it's the perfect gift for GoT fans.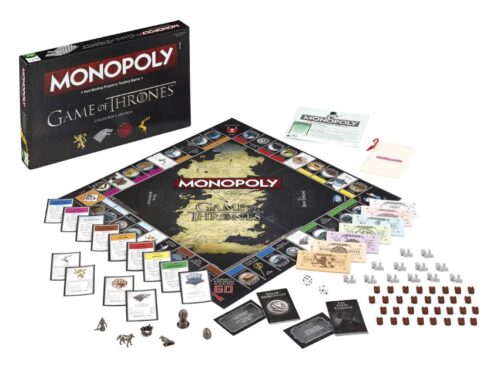 11. Cluedo Classic
This classic game has a new suspect, Dr Orchid, but is still as popular as ever before. Kids can play with friends or as part of a family games night, and it can be played over and over as every game is different. In this murder mystery game, players must try to deduce who committed the murder, in which room and with what weapon.
To do this, they must move around the board and make accusations to eliminate possibilities. The first to correctly guess who, what and where is the winner of the game.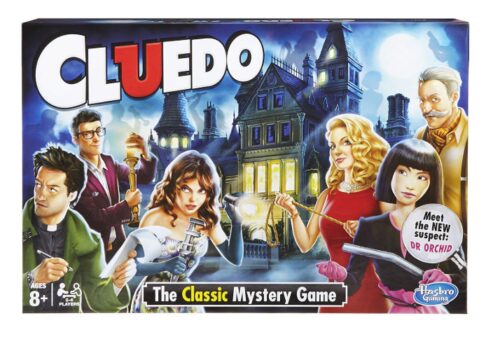 12. Ultimate Wereworf Daybreak
This game takes just 10 minutes to play and requires at least 3 players. Each player is given a role in the game, each of which has its own abilities. There is a 'night phase' in the game, during which players change their roles and then everyone has to find the werewolf.
There is a free app which can be downloaded to make the game even more fun. The game can be combined with One Night Ultimate Vampire to make epic battles.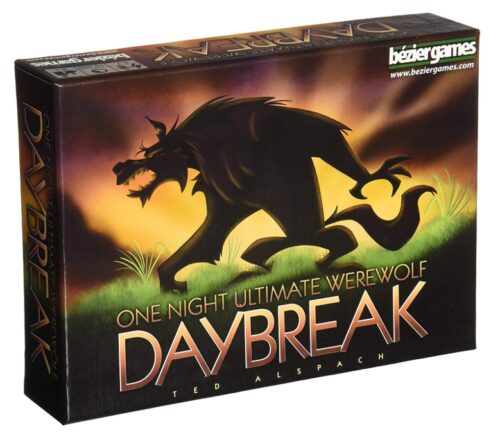 13. ThinkFun Hacker Game
Hacker is a cool board game for 10 year old children, and it has over 100 STEM challenges for them to work through. It's a cybersecurity coding game which helps kids learn basic programming through completing fun challenges. The set comes with the game board, a control panel, movement tiles, data file tokens, a virus token and the all-important solution booklet.
This is a great logic game for kids who love a challenge, and it can be played alone or for taking turns with another player.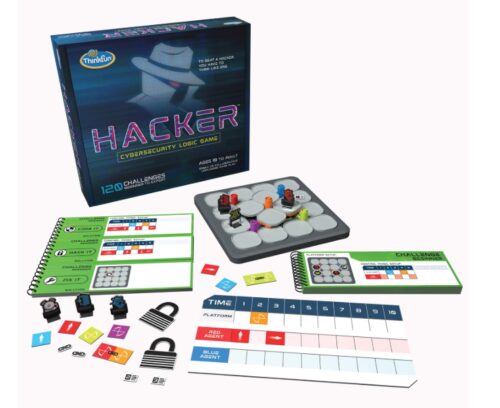 14. Dixit Game
Dixit from Asmodee is a fun and engaging card game, where a round typically lasts half an hour. It's suitable for between 3 – 6 players. The cards are large and have lovely illustrations on them, and players have to guess and collect cards to obtain the highest total. Play continues until the deck of cards is all used up, at which point the player with the most points is the winner.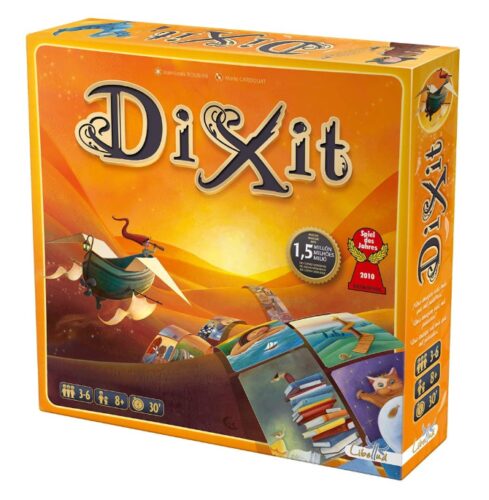 15. Disney Villainous
If your tween is a Disney fan, Villainous is a great game. New games are always worth a try, and this one promising an exciting game experience where players take on the role of the villain rather than the hero!
Between 2 and 6 people can enjoy this game and a game lasts around 50 minutes. So, it's great for passing away some time rather than a quick 10-minute game. Players can act as one of six of Disney's most-hated villains, including Captain Hook and Ursula.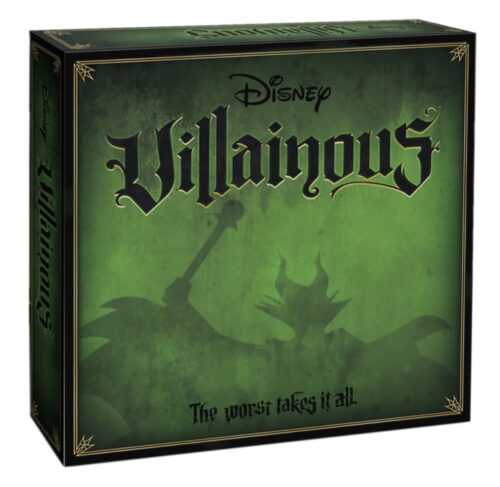 16. Scrabble Harry Potter Edition
Scrabble is a hugely popular game, and the younger generation are sure to love this Harry Potter edition. The game is much like the original version but with a few HP-themed twists to add interest. There are still 4 racks and a bag of letter tiles, but each rack is colored as one of the Hogwarts houses. There are also 36 Hogwarts cards included and a list of Harry Potter words which can be used in the game. This is the perfect gift for anyone who loves both games and HP!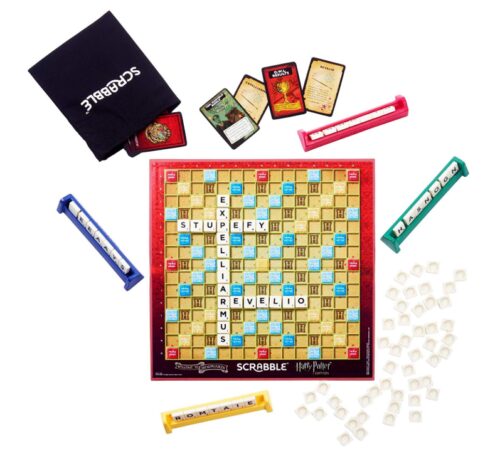 17. Dungeon Derby
This is a fun game which involves using strategy to win a race through a dungeon! Players place a wager on who they think will win, and collect their winnings when they guess correctly. To influence the race, cards are played before it starts, and during the race spell cards are used to further effect the results. The game needs at least 3 players, and a maximum of 6 can play. Kids will love the colorful creatures on the play pieces.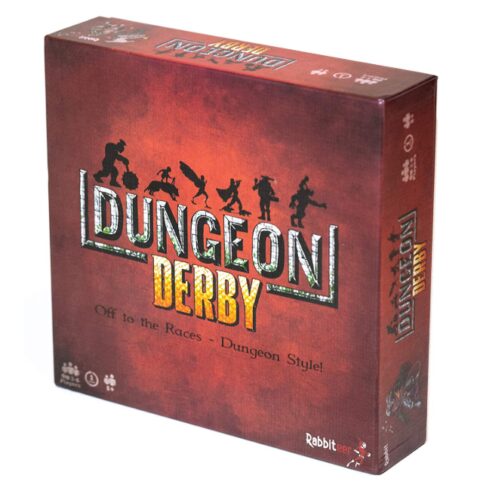 18. This Game is Bonkers
This classic game from the 1970s remains as popular today as it was when it was released. As well as the board, the game comes with a scoring board, play pieces and dice, as well as 40 track cards. This is a great family game for 2 – 4 players, and takes up to 45 minutes to play depending on how the cards are played.
It's a funny game which is never the same twice – it has endless replay value!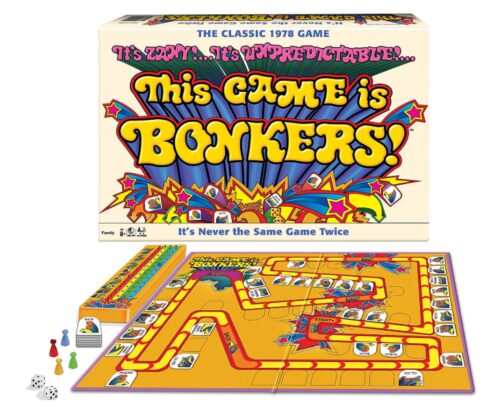 19. ThinkFun Circuit Maze
If buying for a kid who is interested in electronics, Circuit Maze is a great choice. It's one of the recommended modern games which can help with STEM learning, and has 60 different challenges to suit all experience levels.
The board shows the starting layout as well as which pieces should be added, so kids have to figure out where to place them in order to complete the circuit. It's a great brainteaser game which is educational and fun.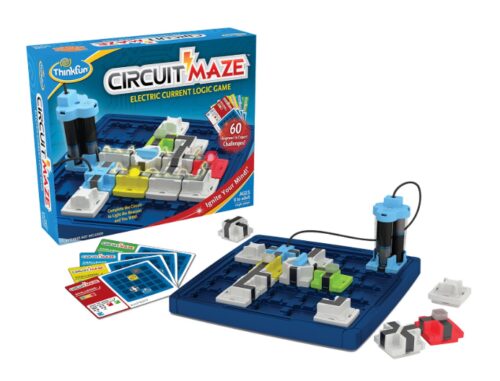 20. Magic the Gathering Arena of the Planeswalkers
Magic the Gathering is a hugely popular game, and in this edition players build a battle arena which is 3-dimensional. Players can enjoy a fun Magic the Gathering battle using the included figures, cards, dice and tiles, and they can choose from one of the 5 Planeswalkers to play as. No prior knowledge is necessary to enjoy and appreciate this game, although fans of MTG will also love this edition.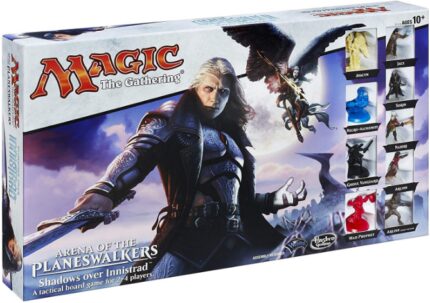 21. Munchkin Deluxe
Munchkin by Steve Jackson games is another dungeon-themed game in which kids have to fight monsters to grab the treasure before racing to be the first out of the dungeon! The game requires 3 – 6 players and has everything needed to play inside the box.
However, there are also expansion packs available to increase the replay value. The game is not too difficult to learn even for beginners who haven't played games like this before.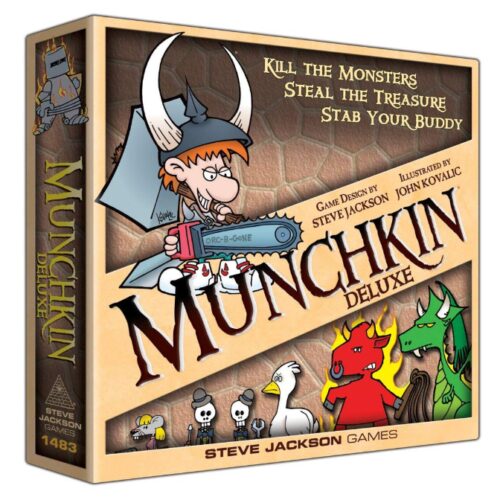 22. Maze Racers
This award-winning toy is one of the most popular board game for two players. There are two magnetic boards and many different sized magnetic strips, as well as a marble for each player. The game involves arranging the strips to build a maze on the board, then when each player is finished, they race their marbles through their respective mazes.
The first player to successfully make it through their maze is the winner! This game is great for letting kids express their creativity and can improving their planning and motor skills too.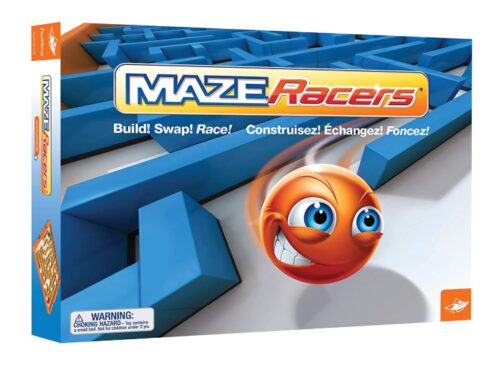 23. Tsuro
Strategy games are always great when it comes to board game for kids age 10, and this one also involves an element of luck. The game looks great and is sure to delight kids and adults alike. It can be played with up to 8 players, and requires a minimum of 2.
Gameplay involves using the path cards to build a maze, and every game is different. Players must try to figure out what their opponents are going to do next and try to remain on their path, and a game lasts around 20 minutes.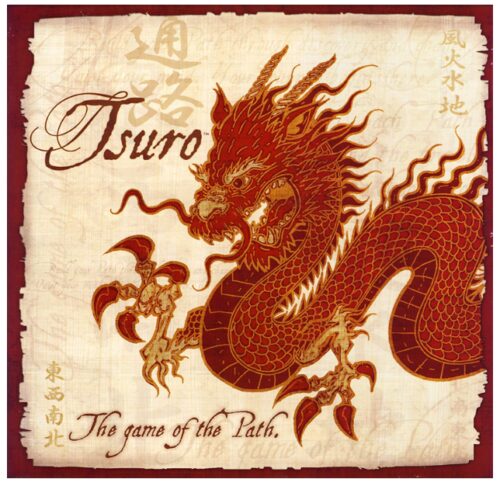 24. Imhotep Builder of Egypt
If you're looking for indoor board game for 10 years old and up, Imhotep could be just what you need. The ancient Egyptian theme is sure to appeal to kids with an interest in this area. The game is suited to 2 – 4 players and typically lasts around 40 minutes making it a great way to pass some time. In the box, you'll find 5 boards for building sites on, 120 wooden cubes to build with as well as various tokens and cards.
There are full-colored instructions included which shows some possible scenarios within the game as well as variations to make it more difficult for more advanced players.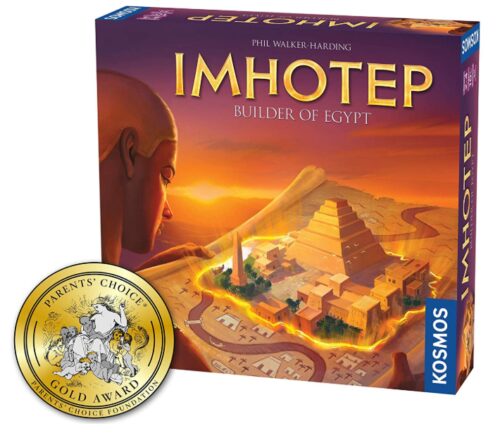 25. Aggravation
Aggravation is a game somewhat similar to Ludo or Sorry, but can be played with up to 6 people. Players race around the board to get home – the first to land all their beads in their home zone is the winner. There are fun twists however, such as the shortcuts and super shortcuts!
To make the game even more fun, when players land on the same spot as another player, they can 'aggravate' or capture their piece. This sends the piece right back to the start, which can be really frustrating when you're almost home!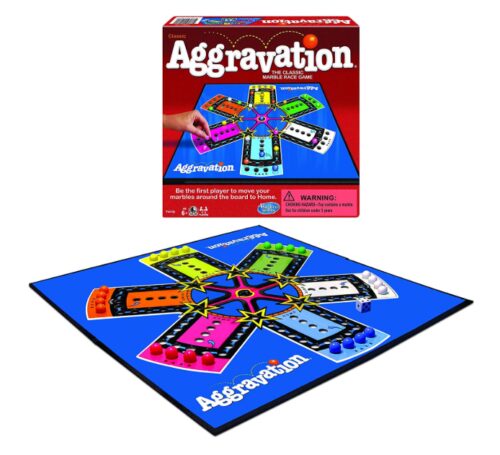 26. Photosynthesis the Board Game
If you already have some of the more popular board game for 10 yr olds and are looking for something a bit different and unique, Photosynthesis is worth checking out. Players must use strategy to grow their forest from seedlings to rebirth, collecting points from the sun's rays.
They must choose carefully where to plant their trees so as not to block them from the light, which will prevent them from earning points. The artwork and graphics on this game are stunning, sure to impress children and parents. The game works best with 4 players, however it can be played with 2 or 3.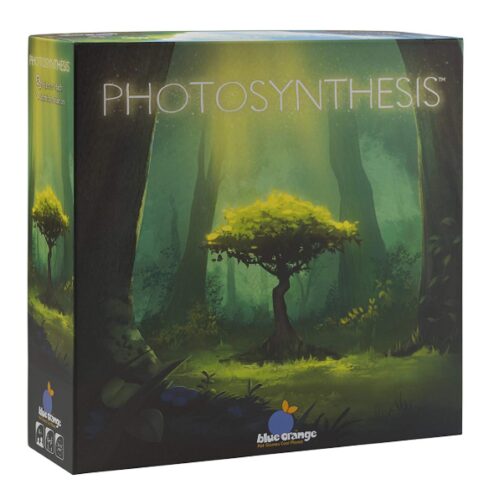 27. Days of Wonder Smallworld
In Smallword, 2 – 5 players must compete to conquer various territories, in an attempt to control as many as possible. A game lasts up to 60 minutes, make it great for tween-aged kids who tend to have a longer attention span. Kids will love the characters in this game, which include wizards, giants, and more. The attention to detail on this game is high, making it a visual delight for players.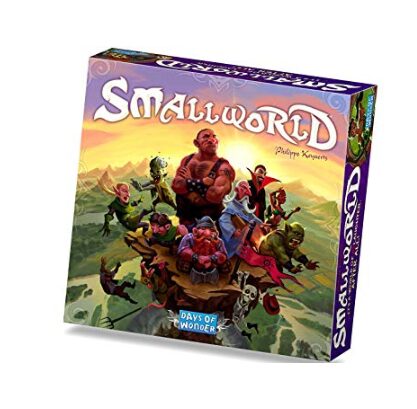 28. Codenames Pictures
This game of deduction has a secret-agent theme which is sure to appeal to pre-teens. It can be played with just 2 people, or up to 8 for a fun party or group game. The game is played using cards with different pictures on, which are used to make and decode secret messages. Players must try to figure out the identity of 25 of their agents using the cards, whilst trying to avoid those belonging to the opposing team.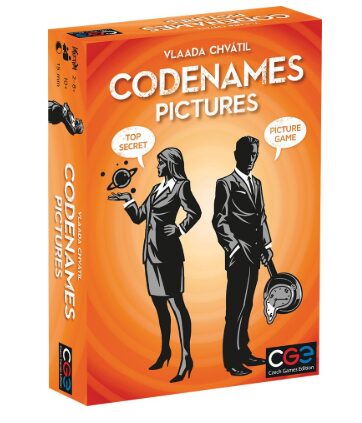 29. Asmodee Concept
If you want to buy 10 year olds board game which are a bit different and challenging, Concept from Asmodee is a good pick. It needs at least 4 players, but can be played with over 12 people, making it a great party game. The rules are easy to learn so new players can start quickly.
The board and game cards have visual clues and puzzles which players attempt to solve. Those who correctly guess the concept win points, and there are three levels of difficultly to suit all players.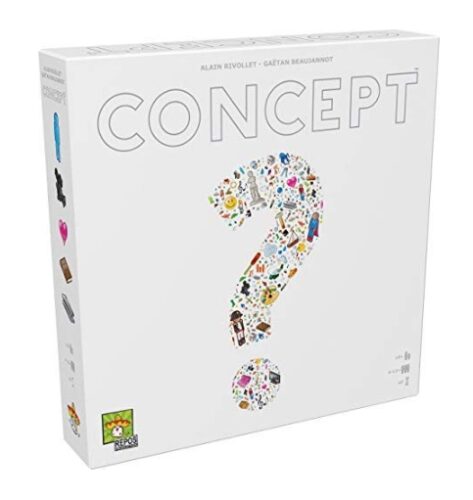 30. Hasbro Risk Classic Edition
This classic strategic game is the last on our list of good board games for 10 yr olds. It's perfect for kids who are used to playing games and are looking for something more challenging and rewarding to play. The game involves placing the army to conquer various territories on the stunningly artistic game board map. Between 2 – 5 players are needed to Risk, as there are 5 different colored armies in the box.
Players are given cards to show their territories, and there are also secret mission cards which can help make the game move faster. On each turn, players try to conquer new territories by rolling the dice and engaging in battle! There are 4 different ways to play the game, ensuring it has plenty of replay value.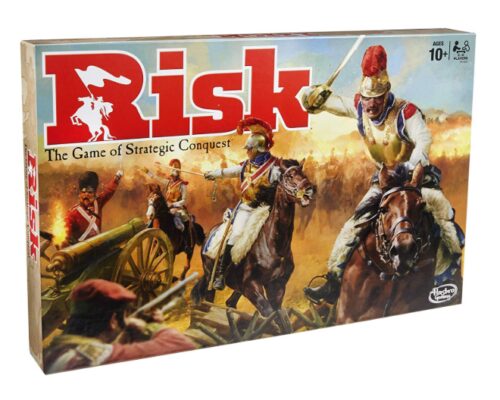 FAQ
Latest Educational Games for Kids Age 10?
Do you want your tween to learn as they play? Prime Club is one of the best educational games as it helps kids learn more about multiplication and division, but makes it simple and fun. The game is easy to play and kids and adults will love the colorful board.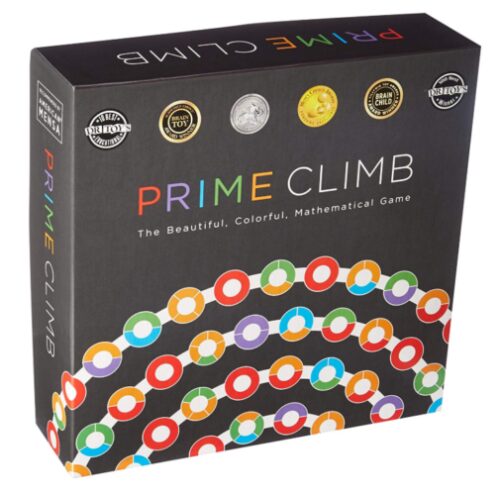 What is a Fun Board Game for a 10 Yr Old?
All of the games above are fun! One which stands out is Dungeon Derby, which has quirky characters and a unique game format. Kids will have great fun and laughter playing this exciting game!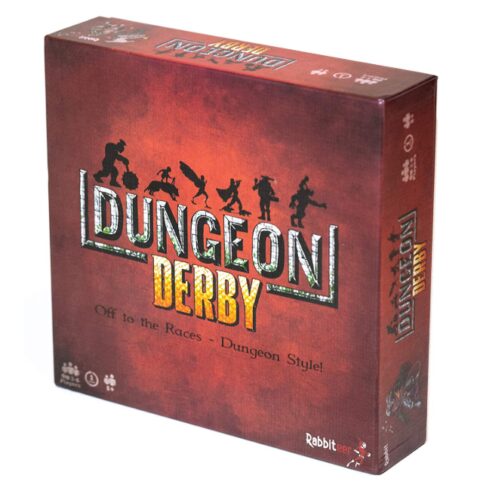 Popular Board Games for Kids Aged 10?
When it comes to the most popular board games for girls and boys, 5 Second Rule is one of the best. The classic game has been redesigned with new cards to make it more up-to-date and fun. The simple rules and fast-pased gameplay help make this game one of the most popular.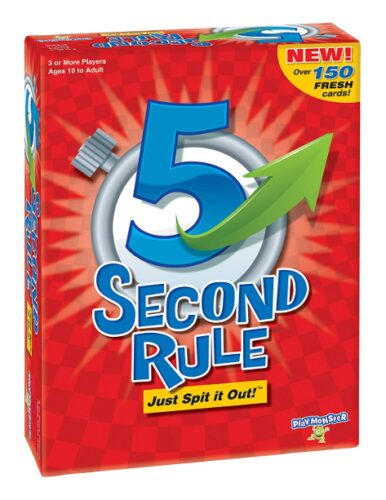 Best Family Board Game for 10 Years Old Kid?
Some children's board games really stand the test of time and This Game is Bonkers is one such game. Parents may remember playing this as a child, which is why this makes a great family game. The game is never the same twice, making it endlessly fun!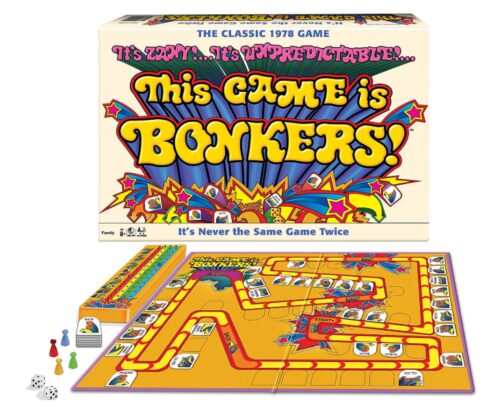 Best Overall Pick
After reviewing 30 different offerings, it's time to choose one of the top board games for 10 year olds. Ticket to Ride stands out as the best thanks to its detailed and artistic board and pieces. It is easy to learn yet endlessly fun and challenging to play.
Kids will love to play with friends or family, and there are two different editions to choose from. This is a classic game which will be enjoyed for many years to come.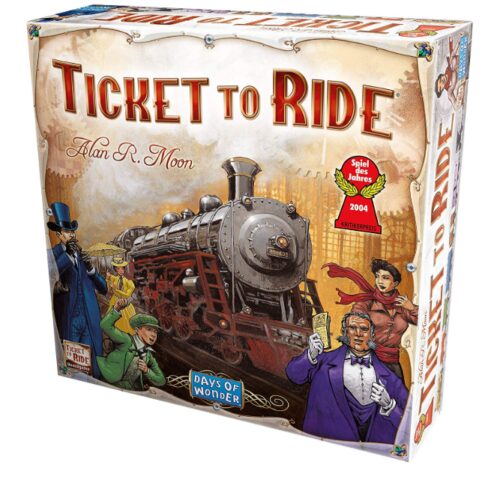 Best Budget Buy
If you are looking for great games on a budget, consider Splendor an excellent pick. In this game, players must compete to become the most wealthy by collecting different colored gems. The game is simple for new players to learn, but requires kids to think about strategy in order to win. It's an excellent choice from a top manufacturer, Asmodee.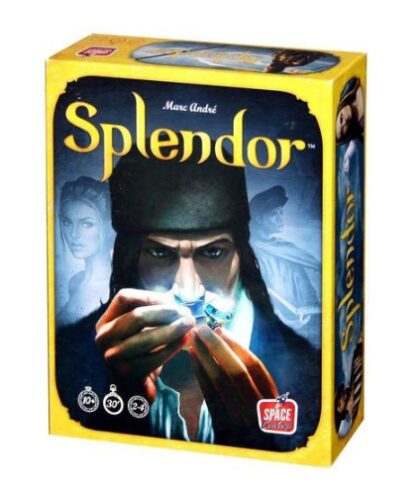 Take a look at these also: