Choosing great gifts for 9 year-old girls can be challenging. Here, we have compiled a huge selection of awesome ideas your little girl is sure to love. You'll find everything ranging from clothing and accessories to craft kits and board games.
There's something to suit all budgets here too, from small gifts and stocking fillers to major presents for the special little girl.
Best Gift Ideas in 2023
1. GO GLAM Nail Stamper – Our Top Pick
If your little lady is as stylish as she is troublesome, then she'll love this Go Glam nail stamper set. She can easily create custom manicures in minutes with this easy to use stamper. The set features 5 trendy patterns that she and her friends will love.
Mix and match colors and patterns to create unique, salon-quality nails in minutes! She can even stamp flamingos, unicorns, and many more patterns to create unique nails that'll be the envy of all her friends!
This is a great sleepover craft activity that'll keep them entertained for hours. The set includes kid-safe, non-toxic nail polish so you can rest assured that it can be easily removed. This is a perfect present for kids who love to express themselves with beautifully decorated nails.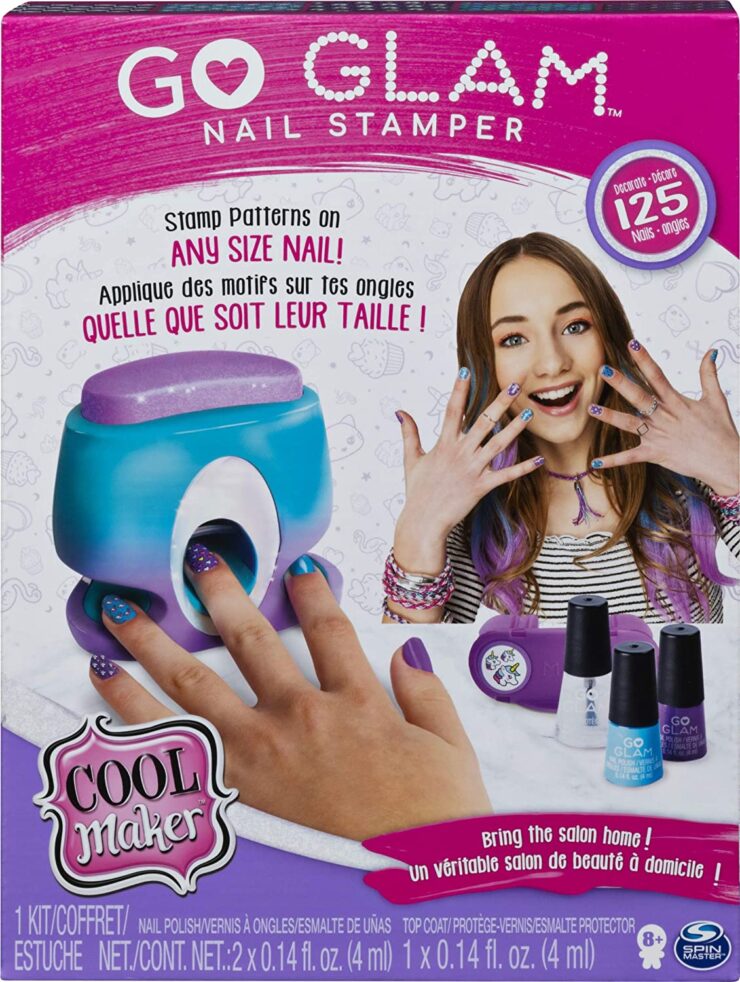 2. Dog Crimes
Dogs might be cute, but they aren't always innocent! This mysterious board game is an example of the best presents for kids who enjoy a bit of mystery. Featuring 40 canine crime mysteries to solve, your little detective will be kept busy for hours on end.
This original board game features an all-new cast of canine criminals, and it's your little one's job to solve the crime. Dog Crimes will provide hours of fun, and allow the players to learn critical reasoning and logical deduction skills. They'll solve increasingly different challenges, meeting a host of different suspects along the way. Just keep your dog away from the crime scene!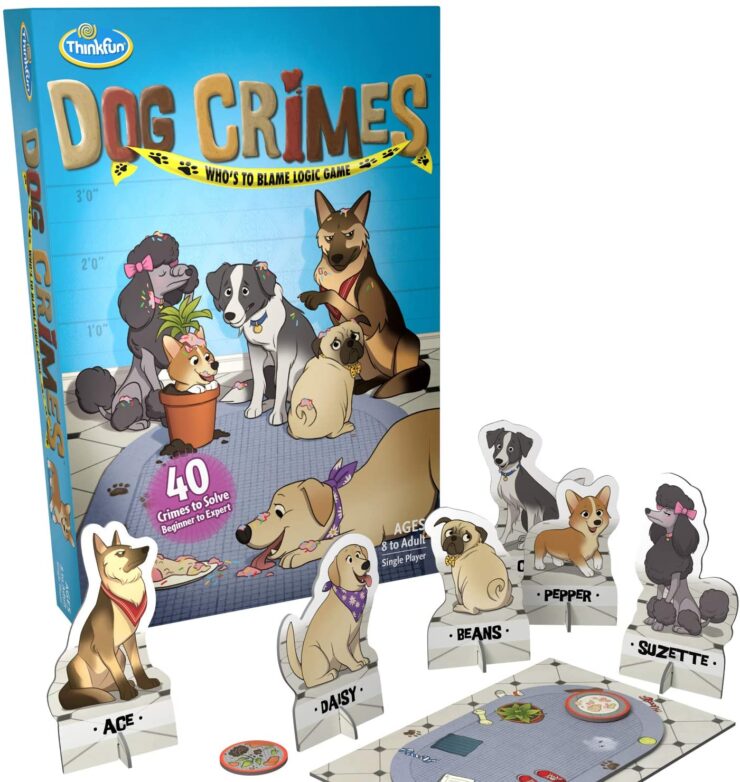 3. Dreams & Secrets Lockable Diary
Every girl needs a diary. She can keep all her secrets safe and sound in this stylish journal with lock and key. No pesky siblings will be able to open it! It features a glow-in-the-dark cover and 104 double-sided pages waiting to be filled. Whether she wants to write their innermost thoughts, doodles, or to store photos and memories – it's up to her.
Journalling is a great educational tool that teaches kids to be reflective, and about grammar and vocabulary. Encourage a hobby that'll help them to develop critical skills – who knows, perhaps you've got the next J.K. Rowling in the family?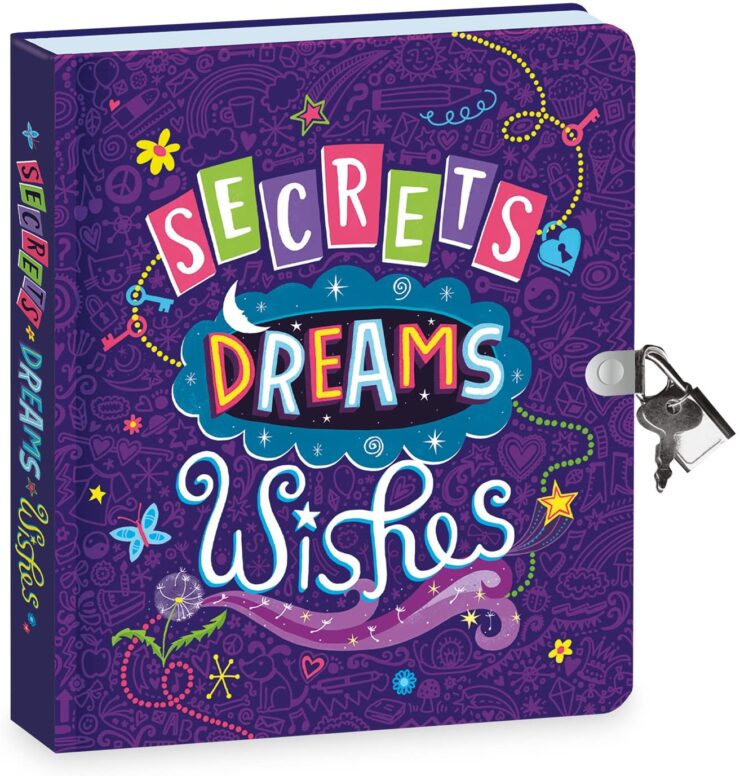 4. iPod Touch
Youngsters these days are all about technology. An iPod Touch is a great present idea if your little lady is a budding musician or just loves to sing and dance their way through life. Featuring a 4-inch retina display and Bluetooth connection, its the perfect device chilling out, listening to tunes, and playing games.
With 32 GB of space, she can store all her favorite songs and artists in on a single device without overloading her phone. Whether she's a Justin Bieber or Rolling Stones fan – she'll love Apple's renowned music tech gadget for years to come.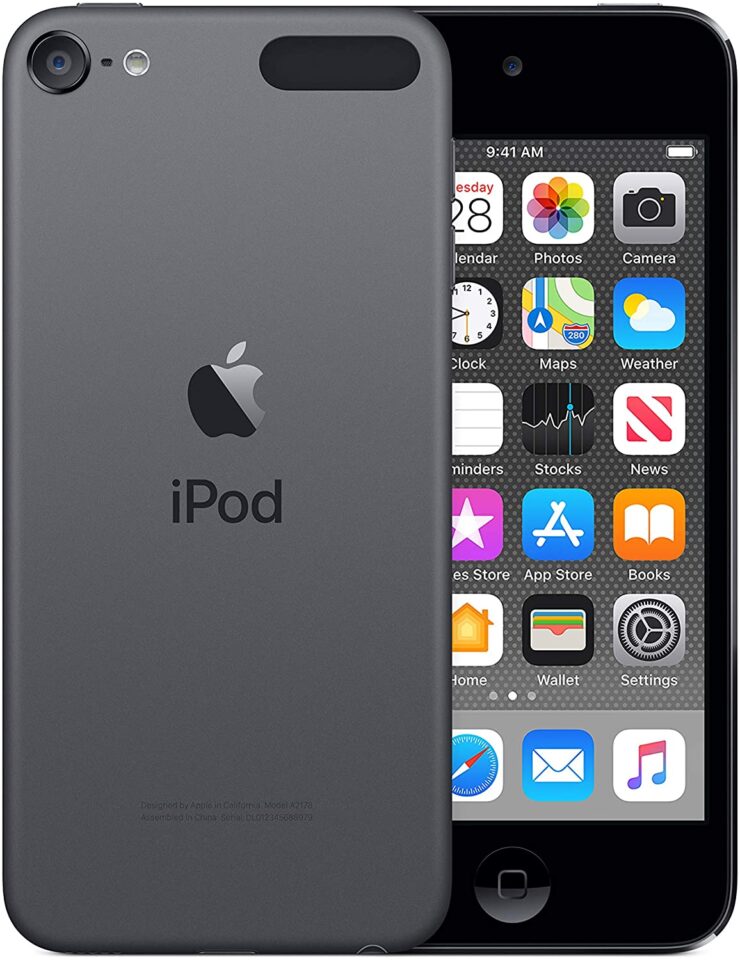 5. Harry Potter Coding Kit
The Kano Harry Potter coding kit promotes stem learning in a fun and accessible way. Your little witch can build her own wand before embarking on 70+ coding challenges where she can put her magic skills to use. If she's a fan of the wonderful wizarding world then she'll love this educational coding set.
With a flick of her wand, she'll see instant effects appear on screen in play mode, just like magic! Connect to the Kano world App for endless fun remixing effects. This other-worldly gift requires Bluetooth to function and isn't compatible with smartphones.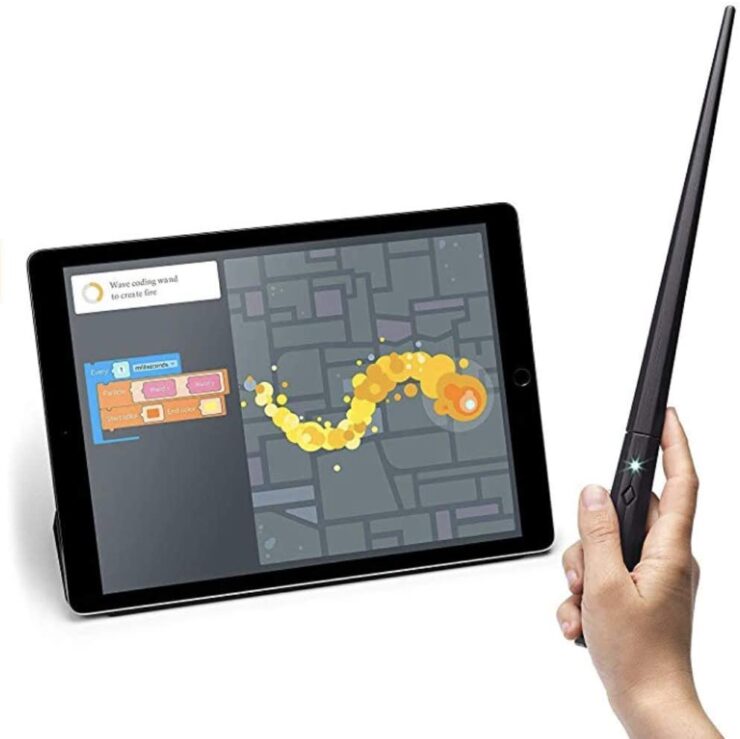 6. Pro Electric Guitar
Is your little one a rockstar in the making? The Pro Electric guitar is the ideal gift for nine-year-olds who love music and want to learn how to make their own. The comprehensive beginners set includes a full-size guitar, a 20-watt amplifier, various accessories, and a digital tuner to make sure she's hitting the right notes.
This is the ideal present for a novice or intermediate soon-to-be rockstar who has a passion for music. Your 9 year old daughter will thank for gifting her a lifelong talent. Inspiring creativity for kids, this electric guitar set will keep them busy for hours on end. You might want to buy some earplugs for yourself though!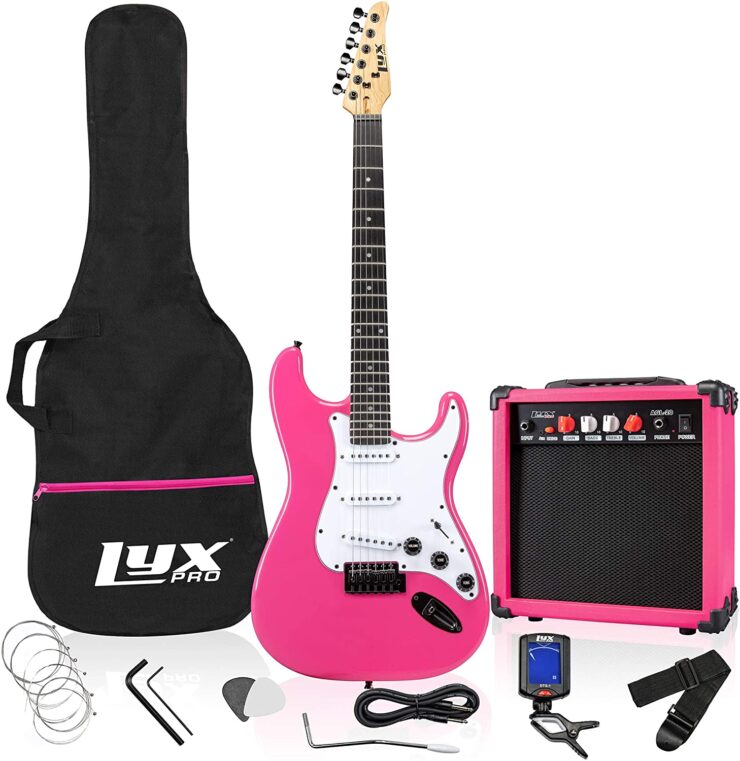 7. Awesome Age 9 T-Shirt 
This fun t-shirt comes in a choice of nine colors and a range of sizes. It's great for the birthday girl to wear on her special day, to make sure everyone knows it's her birthday!
The cotton t-shirt is great quality and very comfortable to wear. It's made from thick material which will last well. It's easy for parents to wash and dry, and the color won't fade out.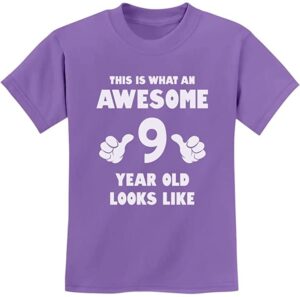 8. Sleepover Party Game
This board game is great for girls to play at slumber parties. Spin the spinner and attempt one of 200 challenges and activities. Youngsters will never get bored from playing this game – the number of challenges means it will take a long time for the same one to come up again.
The board game is great for parties too – everyone will love joining in the fun. It is ideal for anyone over the age of 8 years, and best for 3 or more players. The challenges involve acting out fun scenes and other party game challenges – the game is sure to have everyone laughing out loud!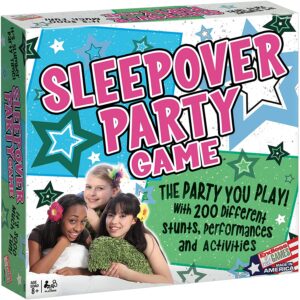 9. Knee-High Animal Socks
These cute animal socks come in a pack of six different designs. They fit ages 3 up to 12, as there is no heel, meaning they will last for years. They are made from 85% cotton, meaning they are soft and comfortable to wear.
She'll love coming up with new outfit combinations with her different colored socks! Parents will love how easy they are to wash, and the colors will keep looking great even after several washes.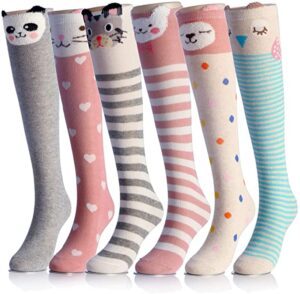 10. Stare! Junior Board Game
This board game is great for older kids. The award-winning game can be played by the whole family – everyone will love getting involved. There are hundreds of images and question challenge cards, meaning you will never get bored of playing.
The board game is great for developing memory and concentration skills, perfect for helping kids at school. The game can be played by individuals or in teams, meaning it's ideal for all skill levels to play together. The board game is great for parties, family game nights or playing when friends are over – it's the ideal birthday present!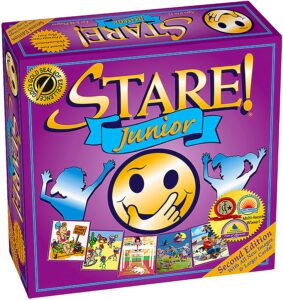 11. Unicorn Hooded Hat Scarf
This cozy hat/ scarf is great for any young girl who loves unicorns! It is sure to keep kids warm when it's cold outside. The scarf will look great with any outfit, and it even has pouches to keep hands cozy!
The unicorn hat is made from acrylic and can be hand washed. It is handcrafted, but still very affordable. This would make a great Christmas gift for a young girl who has everything!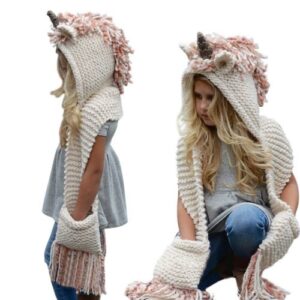 12. Fingerlings Interactive Pink Baby Monkey
This cute toy would make a great stocking filler. The monkey responds to sound, movements and touch by blinking and turning her head as well as making noises.
The interactive pet toy has over 40 responses, making it lifelike and lots of fun. The toy is great for kids who want to practice looking after a pet, but without the responsibility.
There are playsets available to add to the collection, making the Fingerlings a great gift. These include playgrounds and monkey bars, and the Fingerlings is also available as a unicorn!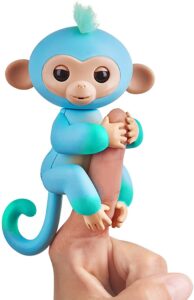 13. Crayola Light-up Tracing Pad
This drawing set for older children includes a lighting up tracing pad, tracing sheets, and colored pencils. There are over 100 traceable images included, meaning kids can draw just about anything with this Crayola set!
There are hundreds of images available to download online to give even more drawing possibilities, meaning children can easily learn to draw their favorite things. The box comes in a choice of two colors – either pink or blue. It's ideal for traveling as it's light and compact, and easy to pack up.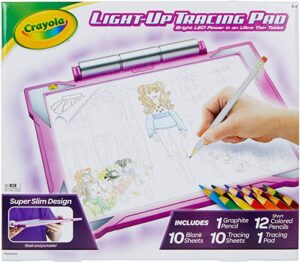 14. Girls Loomy Bands – 12,000+ Bands
Loomy Bands is great for girls who love creating items from popular rubber bands. It contains bands of 28 different colors, as well as UV color changing bands. There are charms, hooks and clips included too, meaning it's easy to finish off your creations.
The Loomy bands come neatly stored in a plastic organizer box. It would make an excellent gift for a young girl and is sure to keep her occupied for hours. There are hundreds of instruction books available giving step-by-step instructions for creating a range of beautiful figures, objects and accessories.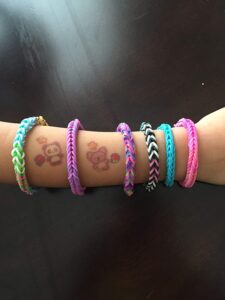 15. Relay: The Best First Phone for Kids
If your daughter is the independent type, she'll love to have a "phone" of her own, something that allows her to have more agency but doesn't come with an addictive screen or unlimited internet access. Relay is a safe and kid-friendly option that your daughter will love – it works like a walkie talkie, but uses cell towers and WiFi (meaning it has a nationwide range!)
You can use your smartphone to send her messages and to track her location with GPS – and she can reach out to you, either with a simple message if she wants to talk or by sending out an SOS signal in an emergency. Relay also has fun features, like music, that girls love. If you want to give your daughter more freedom, Relay is the perfect gift!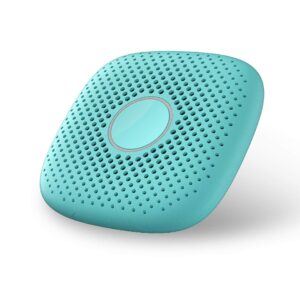 16. The Creative Girls Darice 120 Piece Art Case
This large art case would make a great gift for kids who love to draw. It includes a range of art supplies, meaning kids can use any medium they like. There are pencils, crayons, pens, paints and oil pastels, as well as accessories such as a ruler and eraser for any artistic craft activity.
The art briefcase comes neatly packed into a sturdy carry case, which is perfect for keeping everything together. It's perfect for taking on vacation – parts won't get lost and it will keep kids entertained for hours. Inspire creativity for kids with a hands-on drawing toolkit, rather than a screen!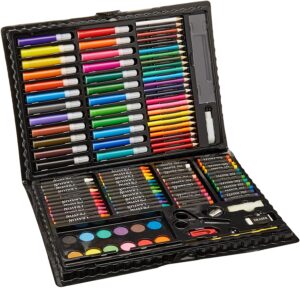 17. Stylish Little Girls Fashion Design Kit 
This fashion kit is great for those who are struggling for ideas. It allows kids to design, draw and create their very own dresses using real fabric and pins. The kit comes with a small mannequin, fabric samples, as well as sewing essentials including a tape measure and scissors.
The Faber Castell craft kit is great for creative girls who are learning how to sew. It is a great kit for parents and children to work on together, to develop kids' needlework skills. Girls will love creating their very own clothes – perfect for dolls or simply having on display.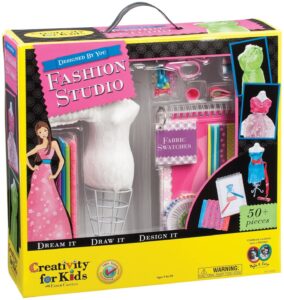 18. Super Spirograph 75 Pieces
This is one of the top toys for children. The possibilities are endless with this Spirograph activity– this one has twice as many gears as the original meaning even more designs can be drawn. The kit comes with colored pens and pads of paper, meaning kids can get started straight away.
Children, and adults, of all ages, will love drawing and creating with the this product. It is great for keeping children entertained and can be a great way to relax. Parents will love reliving their childhood with this classic toy. It comes with instructions for kids to learn how to use it, too.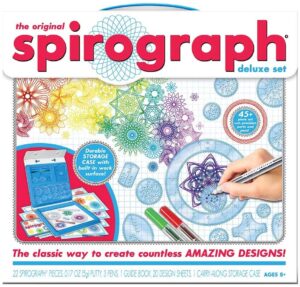 19. Cute Bracelet Craft Kit
This is a popular toy for 9 year olds who love all kinds of crafting activities. It can be used to make 30 bracelets, perfect for sharing with friends. There is a range of different colored threads, meaning girls can make them match every outfit!
The make your own bracelet kit also comes with a hook, beads, and metal charms. Everything comes stored neatly in a reusable storage case with a carry handle, making it perfect for taking on the go.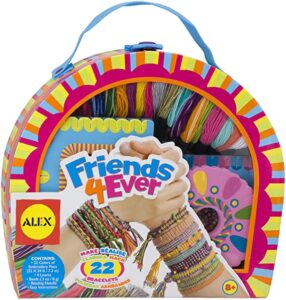 20. Girly Gift – Day at the Spa GiftSet
This is a cool gift for any young lady. It contains over 30 pieces, sure to help your girl pamper herself and her friends! This is a great gift for girls who are starting to get interested in beauty, and love to copy mom!
It includes nail polish, false nails, nail art stickers, and even a satin eye mask and a pair of pedicure slippers. Young girls are sure to feel like a princess after using this kit!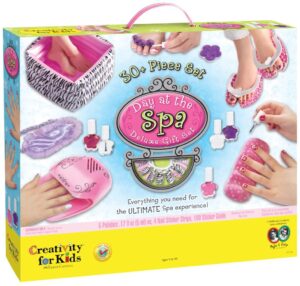 21. Tokaido Board Game
This board game is great for those who are struggling to find present ideas for their child. The game features beautiful artwork, sure to be loved by children and parents alike. The board game is also available as a digital edition on the Apple App Store and Google Play.
The board game is easy enough for kids to learn to play but involves playing strategically to keep everyone interested. It can be played with 2-5 players, and is ideal for those over the age of 8 years. For older kids who have mastered the game, there are expansion packs available to make it more challenging and complex.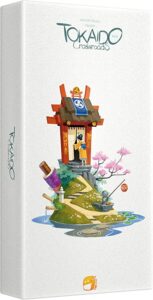 22. Girls Easy French Knitting Kit
This easy to learn knitting kit for kids is designed for 9 years +. It's a fun craft project and is a great introduction to learning how to knit. The kit is simple enough for children to use it alone, or they can do it with the help of a parent.
The knitting kit contains materials to make 3 yarn butterflies, including 'googly eyes'. The kit also comes with a specially designed reel which makes knitting easy. Once kids have mastered the butterflies, the reel can be used to create any other animals you can think of.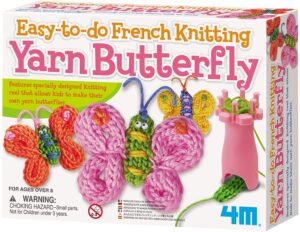 23. Little Girls Scented Washable Markers 36 Pack
These washable marker pens are ideal for girls turning 9 year old. The pack of 36 markers contains 12 different colors, 3 of each. This is sure to keep kids entertained for hours – they will be able to draw a range of masterpieces!
The marker pens are wide and easy to hold and have angled tips to make drawing finer details easy. Each colored marker is a different scent, sure to encourage kids to get creative with their drawings.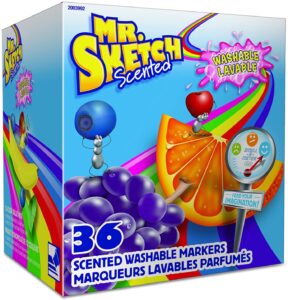 24. Chalk Trail
This is an example of the top toys for youngsters who has everything. The device attaches to the back of a bicycle – insert a piece of chalk and kids can draw as they cycle! It comes in a choice of two colors, either red or blue, so you can choose to best match the bicycle.
The Chalktrail is great for kids who have mastered cycling and are looking for a new challenge. It's also great for encouraging youngsters to play outside and get active – it makes riding a bike so much more fun. The device works with bikes of any size, meaning it can be reused when your girl gets a new or bigger bike. It also works on bikes with or without training wheels, meaning it can be used by just about anyone! It is really easy to take on and off, with no tools necessary.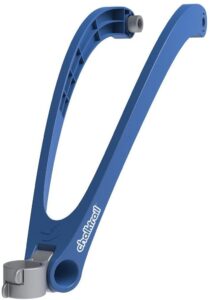 25. Giant Rocket Balloon
This giant balloon is a great gift for those who are soon to be nine. It contains 85 balloons – perfect for a birthday party! Once inflated, they are up to 40 inches in length. The kit also comes with a pump to make inflating the balloons super quick and easy.
The rocket balloons are great for kids of any age to have a laugh with friends, especially at parties. The whole family will love getting involved with this fun toy! The balloons can be reused after each 'flight', meaning there are hours of fun to be had with this great value kit.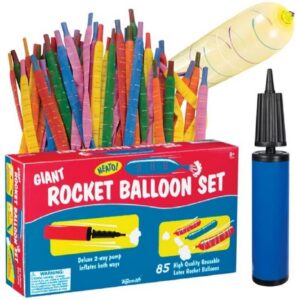 26. Pink Magnetic Tile Art
This craft activity is a cool gift for little ladies who love to be creative. It allows kids to create their own fridge magnets using tiles and paints. It comes in a choice of either glow in the dark paints, or original, bold colors.
The create your own magnet activity comes with 6 paints, meaning kids can create a variety of designs. This is a great activity for girls to do with their friends, or to make as gifts to give to family. It's the ideal way to pass away a few rainy afternoons.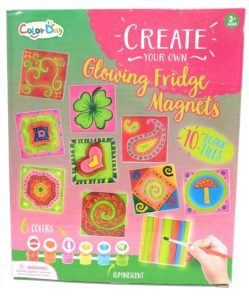 27. ALEX Spa Hair Chalk Kit
Hair chalk is an ideal gift for girls aged 9. It comes with 12 different colors, including glittery and metallic ones. There are beads that can be added for an even more glamorous look. There is a tool to help thread the beads onto the hair, as well as a comb and hair elastics. The box contains everything your daughter needs to create a whole new look.
The hair chalks look great on any color of hair and can be easily washed out with shampoo. They are great for girls who want more colorful hair, but aren't mature enough to commit to a more permanent look. The pens come in a reusable box that can be used to neatly store them, ensuring nothing will get damaged or lost.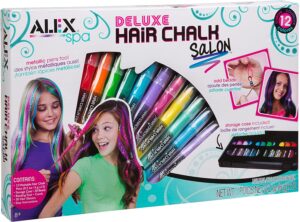 28. SmartLab Secret Message Lab
This secret message kit would make a cute gift for a young girl. It allows them to write down all their secrets with invisible ink, as well as UV lights to reveal the hidden messages. There are loads of different materials for creating hidden messages, as well as full instructions. The instructions teach kids the science behind the secrets, allowing them to develop valuable skills.
The secret message lab is great for teaching kids STEAM skills. It gives instructions on using over 10 different codes to create secret messages. It has enough materials for two children to use the kit at once. This means it's the ideal gift for sisters to share, or for girls to use with friends.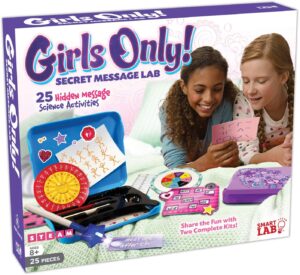 29. Fashion Angels Illustration Portfolio
This gift is great for a stylish girl aged 9. Using the kit, kids can draw and design their very own clothes and outfits. The kit comes with a hardcover sketch pad containing 40 pages full of templates and guides. There are also 8 colored pencils and plastic stencil sheets to help kids get creative.
Girls will have many hours of creative play with this fashion design kit. It is great for keeping children entertained on long journeys or on vacation – it is really easy to transport. The Project Runway kit is ideal for any young girl who is interested in fashion, and it can even be used by older children who are seriously thinking about getting into the fashion industry.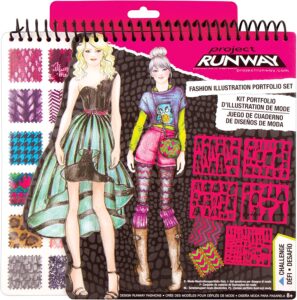 30. Cool Bit Coding Robot
This award-winning robot is a great gift idea for kids interested in STEM. It comes in a choice of 4 colors and includes a range of accessories. The robot can be coded using colored markers for those who are new to coding. There are 25 STEAM activities included, meaning there is something for all ability levels.
The kids' coding robot is tiny, meaning it can be taken anywhere. There are stickers included allowing kids to customize their robot to their own tastes. By simply drawing on a piece of paper, the robot will perform different actions such as speeding up, spinning or even dancing! There is also an app that features a drag-and-drop programming editor helping kids easily learn coding skills.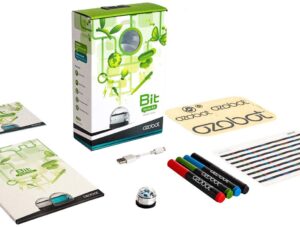 31. Pink Razor Angel 20 Inch Bike
This 20-inch bike is one of the best gifts for 9-year-olds. It has a strong steel frame, and the wheels have 48 spokes for extra strength. The bike also comes with a kickstand, meaning it will stay in great condition.
The Razor Angel bike is a great present for nine-year-old girls' birthdays. The size is just right for girls this age, and it comes in a choice of 2 colors, either pink or white. The bike chain is covered for safety, but otherwise, the bike is just like a smaller adult bike. It has all the same features as a full-sized bike, including front and rear hand brakes and pegs on the front wheel.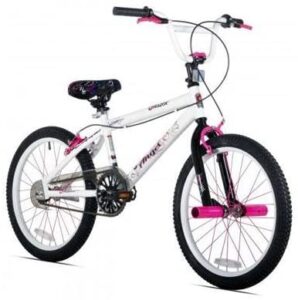 32. LEGO Friends Heartlake Shopping Mall
This is one of the best games of LEGO designed for little girls of 9. It has over 1100 pieces – kids will be kept busy for hours building it, and they will have so much fun playing with once it's built too. It features 3 buildings, a car and several accessories and figures.
This would make a great gift for a girl of nine. It is great for encouraging children to play imaginatively. It's ideal for friends or siblings to play together, thanks to a large number of pieces. It is the ideal addition to any girl's LEGO Friends collection and will work well with any other Heartlake sets.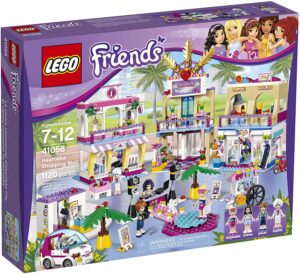 33. Nerf Rebelle Pink Agent Bow Blaster
This girl's Nerf bow would make a great birthday gift. It can be used to fire bows up to 85 feet, making it a great outdoor toy for playing in the yard in the summer.
The toy bow can even be used to send secret messages. There's also a quiver to store the arrows, and the arrows whistle as they are shot. The bow has a red dot that helps kids line up and aim their shot – this bow is great for children who want to have fun outdoors.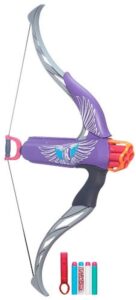 34. Large Rainbow Kite
A kite is a perfect choice for those struggling with gift ideas for a girl aged 9. This one is large and ready to fly in seconds. It's easy for kids to fly, yet more advanced kite fliers will also enjoy it. The kit comes with a handy storage bag, meaning it will remain in great condition. The line is 130 ft long, meaning it can reach a great height.
The large rainbow kite measures 71 inches across and is 36 inches from nose to tail. Kids will have years of enjoyment with this kite, and parents will love having a play with it too!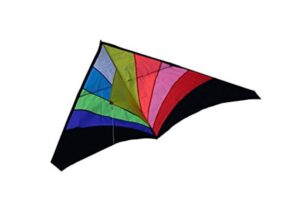 35. Girly Klutz Clay Charms Kit
This craft kit would make a great Christmas gift for a child aged 9 years old. It allows kids to make their own charms out of clay and comes with a 60-page instruction book full of ideas and instructions.
The charms allow kids to let out their creativity – they can make just about anything they can think of! They can also be used in a range of ways. The kit also comes with a plain charm bracelet that can be customized with the charms your child makes.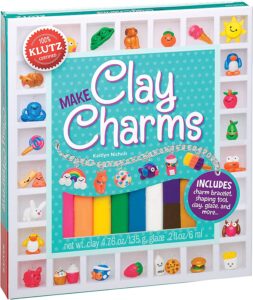 36. Rainbow Unicorn Onesie
This cute onesie would make a great Easter gift for kids aged 9. It comes in a range of sizes, to fit children aged around 2-12 years old. The onesie is made from super soft polar fleece material which is sure to keep kids cozy!
The unicorn onesie would also be great as a Halloween costume. It's sure to keep kids warm enough when out trick or treating, and looks great too. Little unicorns will love wearing the onesie in bed, at home or when dressing up. They won't want to take it off!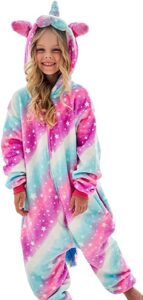 37. Fast Remote Control Monster Truck
This is one of the best presents for age nine who aren't interesting in typical 'girly' activities. The powerful RC truck has a top speed of almost 25 mph and offers 4 wheel drive. Dads and older brothers are sure to love helping them learn how to drive their new car!
The 1:18 scale monster truck is ready to race and takes only 90 minutes to charge fully. This then offers 10 minutes or so of playtime, which is great for such a powerful vehicle. The range is over 320 feet – you need a large open area to race this fast RC car!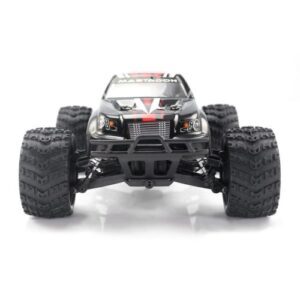 38. Craft-Tastic Dream Catcher Kit
This is a great toy for little ladies of nine years who enjoy DIY projects. It includes everything needed to create 2 dream catchers – hoops, acrylic yarn, feathers, pom-poms, and many more accessories needed to complete the decoration.
This gift set is a great way to keep young ones occupied for a couple of hours. The kit makes 2 dream catchers, meaning one can be given away as a gift for a friend! The colors are bold and eye-catching, sure to look great in any room.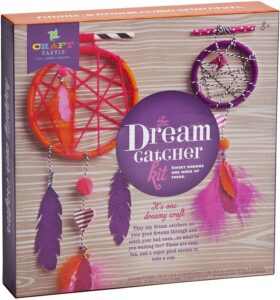 39. The Game of Life Electronic Banking Version
This classic board game has a new, modern twist, and it the perfect gift for a 9 yr old girl. It would make a great addition to a family game night – kids of all ages will enjoy getting involved and adults will love playing, too. Unlike the original version, in the electronic version, the money is stored on cards.
The rules are easy enough for kids to learn, and they won't get bored during a round. There is something exciting happening with every turn, and they will love logging their spendings on their credit card! Complete the challenge cards to win at life!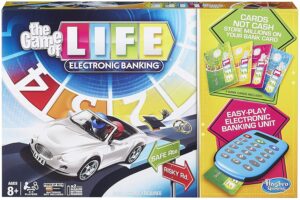 40. Mermaid Tail Blanket
This lovely Mermaid Tail Blanket would make a special unique gift for a little sea monster. The hand-knitted blanket is in the style of a sleeping bag and can be used around the house, in the car or when staying away from home, so it has many uses. The lovely detail included on this blanket makes it very appealing to children, along with its bright pink color. It also has a generous length so it fits from top to toe to keep your child warm. The back and bottom of the mermaid blanket are open making it easy to get in and out of the blanket. For easy cleaning, the wool that this blanket is made from can be machine washed at 30 degrees or hand washed and the blanket can be tumble dried at a low temperature. This mermaid tail blanket would make a lovely gift for any young girl that your child will enjoy using everywhere they go.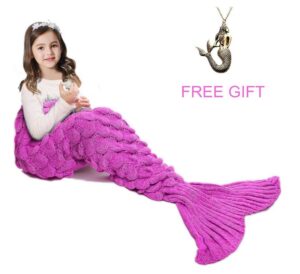 41. Bedside Lamp with Bluetooth Speaker
A Bedside Lamp with Bluetooth Speaker that your child will love. This lamp has many features making it a special gift idea for your child. The lamp has 48 different colors that can set at 3 different brightness levels. The LED night light has a warm glow to allow your child to have a good night's sleep. This lamp can also have an alarm set and wake up LED lights. The LED lights turn calming shades of blue, to wake them up in a relaxing way. The Bluetooth speaker will connect to most devices with Bluetooth capability, allowing music to be played and also hands-free calling, and with is the high-quality sound your child will enjoy using this device. With all of these features, your child will appreciate the long battery life and the easy recharging of the battery with a USB cable, so they can concentrate on using this amp and speaker set. A lovely gift idea for any child that is sure to get plenty of usage.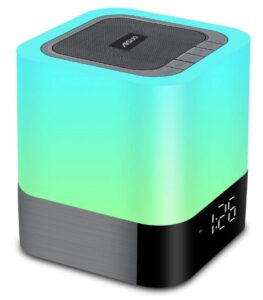 42. Enchantmints Ballerina Jewellery Box
This Enchantmints Ballerina Jewellery Box would make a very special gift for a youngster that they will always treasure. It's an ideal size for holding your child's jewellery and with a large bottom draw and 2 compact side drawers, there are plenty of options for storage. This beautiful pink music box has been finished with lovely detail, with a gold clasp for closing, a mirror inside, and lovely graphics on the box. Inside there is a ballerina that twirls to the music of swan lake that is sure to appeal to your child. The box is 6 inches high and long and 4 inches wide making it the perfect size for your child. This ballerina jewellery box is a lovely gift for your child.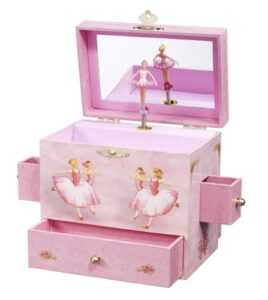 43. Lip Balm Making Kit
An exciting Lip Balm Making Kit by Just My Style that your child will love playing with. This would make the ideal first make up set for your young girl. With this set, your child can create their own lip balms with their own unique flavors and colors. Included in the set are the 4 fruity flavors of strawberry, citrus, watermelon, and bubblegum that you child can mix together. Your child can even make sparkly lip balm by using the lip shimmer provided. This is an exciting setting for your young child that includes everything needed for your child to get started straight away. A lovely creative present that your child will enjoy using, making it an ideal gift idea for a young girl.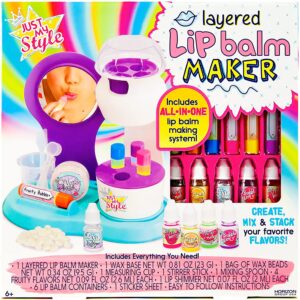 41 Toys and Gifts for Daughters of nine years
Some parents still need help with deciding what gifts to get their little girl of 9 and for them here are some more things to consider before making any decision about what to buy as a gift.
FAQ & Considerations Choosing a Gift for Little Ladies Aged 9
What to get age 9 kids for Christmas?
Children this age are the perfect age for enjoying the magic of Christmas. She will have probably come up with a long list of everything she would like, but it's unlikely you will be able to give her everything she's asked for! It's probably best to take ideas from the kind of things she has asked for or suggested she would like. There are sure to be plenty of ideas here that she will love.
Is my little princess too old for dolls?
People develop at different rates, so there's no certain answer to this question. If your little one is still showing an interest in dolls then there's no reason to stop her from playing with them – imaginative play is great for children of all ages. However, if she is quite grown up for her age, she might no longer want to play with dolls at this age. This might be the case if she has friends who are a few years older. Within reason, it's best to just let your little girl play with whatever she enjoys.
Types of gifts for a 9 year old?
Traditional  – There are loads of different types of traditional games and toys for ages 9 and above. These range from stuffed toys, board games, and arts & crafts.
Girly presents – Costumes, Jewelry, and makeup are some gift ideas that some parents might find a perfect choice for their little girl. More example is wallets, shoes, clothes, and everything related to hair and nails.
Sport-related toys – Many young ladies of 9 are into sports and will appreciate items that they can use outdoors playing with. There is an endless list and some of my favorite are basketballs, swimming gear, soccer cleats, gymnastics. Volleyball is loads of fun and even snowboarding or skiing is another good choice to gift a child.
Entertainment presents for Little Princesses – Most little divas love to sing and dance which is why karaoke and kids microphones are always a good buy at this age of 9. There are fun things like:
Just Dance
The Box Step Dance Game
The Washing Dance Game
The Funky Leader Dance Game
What gift items are best to get my birthday girl?
Many kids will want a big party with all their school friends for their ninth birthday. They will love some small presents too, perhaps a board game to play with friends or family. The first product on our list here is also a great idea for the birthday girl! Anything customized with a number 9 is a great choice. A craft kit she can do after the excitement of her birthday is also a good idea.
Help to find a gift for little girl who has everything
If you are struggling to find a gift for your little girl then it is worth trying to think outside the norm. Funny offerings are a favorite, as kiddies love to laugh and joke like the rest of us. The unique gift idea is worth considering and there are loads of light-hearted presents, like the unicorn fart toys that get loads of laughs. There are also concert tickets always available from box offices and stores which make excellent presents.