So, he has an important birthday coming up, or maybe there's a special occasion on the horizon and you need to get him a present. But in a time when there's more choice than ever, you're totally lost for ideas.
The nearby shopping mall is great, but is just doesn't offer the breadth of options that the internet has brought about in this day and age. And can you be certain that you're getting the best price? What about product reviews? There's just so much to think about, so why not lie back and let the perfect gift for that 20 something guy find you instead?
Considerations When Choosing a Gift
Buying a gift for a guy in their twenties can be tricky at the best of times. Do you go for something functional, something that he can get a lot of practical use out of? After all, he'll likely be moving into his own place, or even starting out in the world of work. Or maybe something fun and silly?
He's still young, of course. Well, perhaps you can do both! At such a transitional time of life, there are all sorts of things to be considered, but here's twenty brilliant ideas for gifts for that special man in his twenties.
Top Gifts for 20-Year-Old Boys
1. Shower Speaker
Who doesn't like singing in the shower? Shower speakers are good birthday gifts for guys who aren't ashamed of belting out in the nude. Auto Tech boast quality and versatility with their Bluetooth shower speaker, which offers mood lighting from colored LEDs and high quality sound with its bass boosted speaker.
Fully waterproof to IPX7, and with a lifetime warranty to boot, Auto Tech aim for total customer satisfaction, though they can't guarantee the quality of the singing of the person in the shower! Show speakers are one of the top gifts for men in their 20s – especially those that live alone!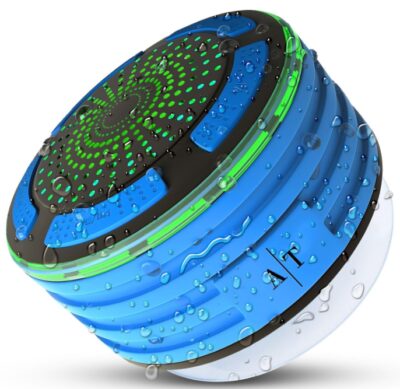 2. Nike Revolution 4
Nikes have never fallen out of fashion. Whether it's the classic swish logo, the superb build quality, or the sleek design, these trainers will turn some heads. Available in black, or a mix of cool grey tones and with a bouncy rubber soul, the Nike Revolution 4 shoe provides multi-surface traction, cushioning the foot for perfect performance every time.
The Revolution 4's have a stylish mesh upper for breathability and their springy foam midsole provides great cushioning. With the modern craze of jogging and fitness, a great pair of running shoes are one of the very best gift ideas for men right now.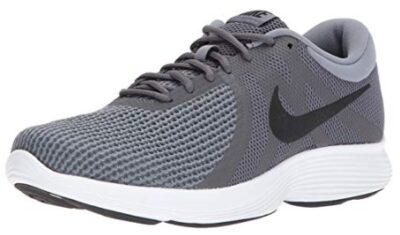 3. Charging Stand for Apple Products
Good birthday gifts for guys tend to be gadgets, after all the men in our lives love to play with their toys. With the YoFeW Charging Stand, they'll never be short of juice on any of their devices. Compatible not only with the iPhone 6s and above, the YoFeW supports Apple Watch series 1 to 4 and Apple's wireless Airpods.
With a shiny, polished aluminum alloy construction and solid build, this charging mount gives peace of mind and convenience for all of his gadgets. The perfect gifts for 20 year old man to keep his devices going strong.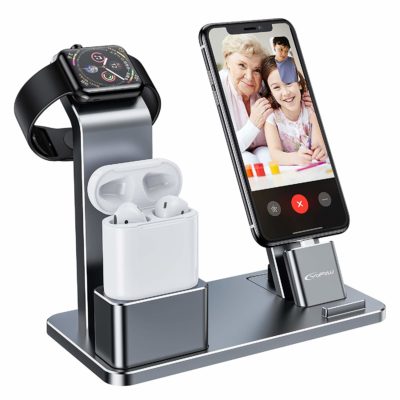 4. Cards Against Humanity
Perhaps the ideal good-humored birthday gift for 20-year-old son, Cards Against Humanity is the fun party game which is apparently geared toward 'horrible people'. Cards Against Humanity is one of the top gift ideas for young men with a dark or awkward sense of humour, providing enough ammunition for hours and hours of laughs.
With glowing reviews from Thrillist and The Daily Beast, the game couldn't be simpler. Just draw a black card, and the group of players fills in the blank with their white card. Funniest card wins. Or most awkward. The possibilities are all but endless!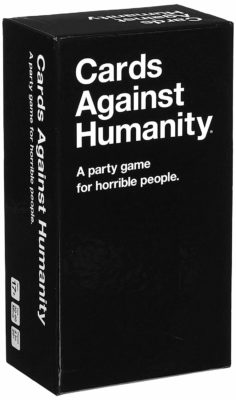 5. LEGO Bricks T-Shirt
If you're looking for gifts for 20 something guys, there are few classic franchises more suitable than this one. No one is too old for LEGO! The subtle colored block pattern and logo on this t-shirt is a great and nuanced way of declaring love for the classic construction game, and is sure to be a superb conversation starter with like-minded males.
Available in six sizes to fit snugly and made of soft cotton fabric, this officially licensed top is machine washable too. What a great look, it's sure to be an ideal male birthday gift for this year.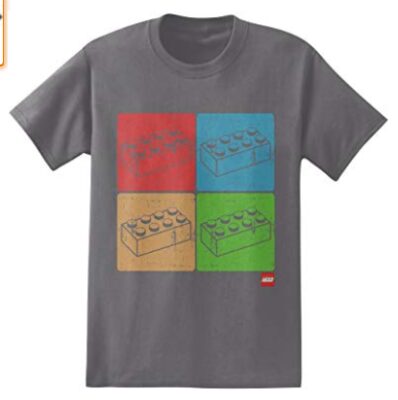 6. LEGO Volkswagen Campervan
Perhaps a shirt is enough to inspire him to revisit his favorite hobby? With a classic and vintage theme, what could be better than the LEGO Creator Expert Volkswagen T1 Camper Van?
Among the top gifts for 20 yr old guy is this authentic 1962 camper design, which they can revisit their youth with, building the toy from scratch. But this isn't like any set they will have completed before, the Creator Expert series from LEGO offers some of the most challenging constructions.
This Volkswagen is eleven feet long and 1332 pieces! That'll keep him occupied for a while.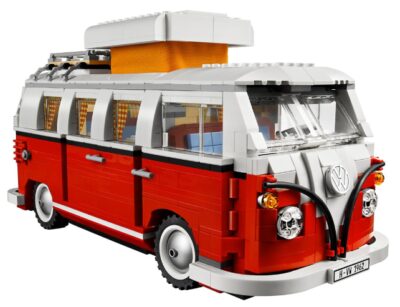 7. Tommy Hilfiger Wallet
This might be the perfect mature birthday gift for 20 year old son. Tommy Hilfiger has become a classic American brand, and this thin sleek bifold wallet oozes class and sophistication. With handy compartments for coins and bills, six credit card pockets and a useful, removable ID window, this cool wallet is beautifully crafted from 100% genuine cow leather for full durability and authenticity.
With nearly twenty colors to choose from, he'll stand out from the crowd with the deep red, or keep it classy with black, navy or tan.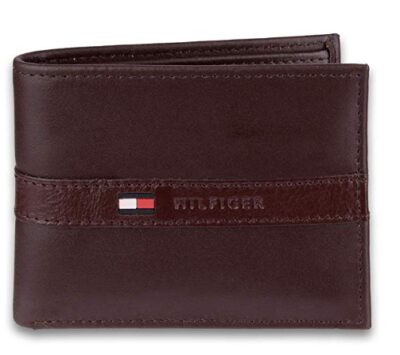 8. Personalized Swiss Army Knife
This SwissChamp Red Swiss Army Knife by Victorinox will really hit home with men in their 20s. With thirty three functions including scissors, a bottle opener, screwdrivers and a magnifying lens, this multi-purpose tool with never leave his pocket, and at only 6.6 ounces, it's light enough to take anywhere.
Constructed in classic Swiss style, this is a suitably grown up gift. And why not get his customised for a more personal and lasting touch? You can add custom engraving to the SwissChamp when ordering.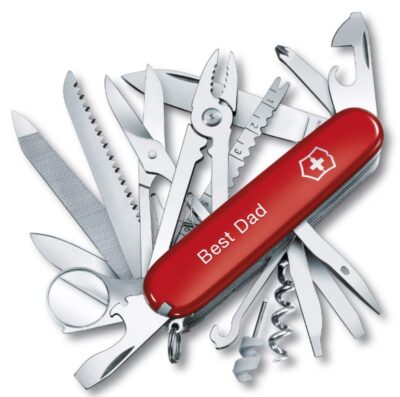 9. Waterproof Waxed Canvas Satchel
Among the best gifts for 20 year old male would have to be something to support them in the professional world. This Mens Messenger Bag is the exemplary solution, being the model blend of fashion and function. 15.6 inches across and made from genuine leather, this shoulder bag is a top solution for carrying a laptop or computer with important paperwork.
With plenty of room to organize his stuff, and a removable and adjustable strap, this bag is good for college, work, business or travel.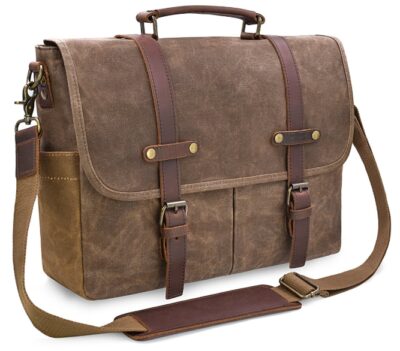 10. Vans Mickey Mouse Backpack
Here's another great bag for a gift for a man. Vans are another classic brand, synonymous with the skater aesthetic, which has never gone (and will never go) out of style. Mix a cool checkerboard design with the ever-present cartoon mouse and we have a faultless gift for a 20 something man.
Specially designed, produced and issued for Disney's 90th anniversary, the Realm Backpack is a modern twist on an iconic design, and sure to win out in ideas for birthday gifts for a man this year.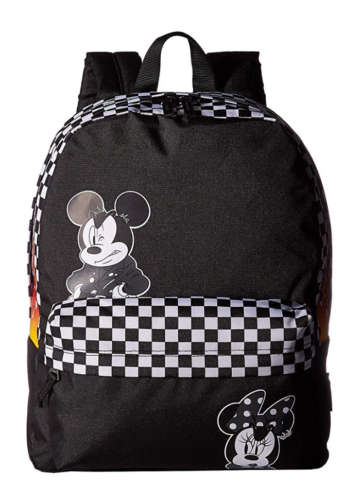 11. Star Wars Waffle Maker
The episode 9 trailer has just dropped, and Star Wars is as popular as ever. Now he can make his breakfast in a galaxy far away with this non-stick Star Wars Death Star waffle maker. This officially licensed product is just the right gift for man that likes waffles as much as they do Star Wars!
With a one year manufacturers warrantee for peace of mind, all they'll need now is some blue milk to wash the waffles down. And perhaps some maple syrup. May the sauce be with you!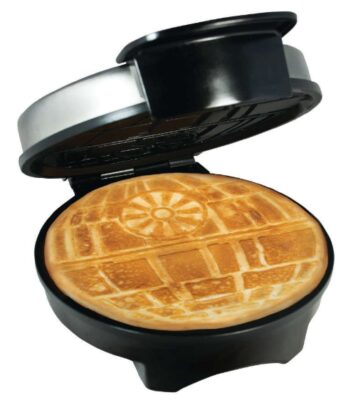 12. Star Wars Trivial Pursuit
And why not take the Star Wars obsession to the max with this Star Wars edition of the seminal quiz game, Trivial Pursuit? He can test his and his friends' knowledge with more than 1,800 questions of varying difficulty, covering the entire Star Wars saga from the prequels to the sequel trilogy.
In the box are 300 cards, 1 die, 4 specially made wedge holders, each representing the Jedi, the Rebels, First Order and the Empire, 24 wedges to win, and game instructions. Who will claim victory over the galaxy?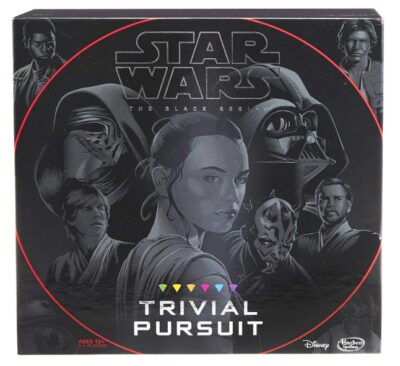 13. Toiletry Bag
Find the perfect combination of style, form and function for him with this Kalooi Toiletry Bag for men. The Kalooi Canvas Dopp Kit is great for going to the gym, grooming and shaving, or traveling with its protective waterproof lining.
Cruelty-free, and made with ethical vegan leather and hard-wearing canvas, the olive green color is sleek and cool. This toiletry bag comes with a helpful gift presentation box, perfect as a birthday gift for 20-year-old son.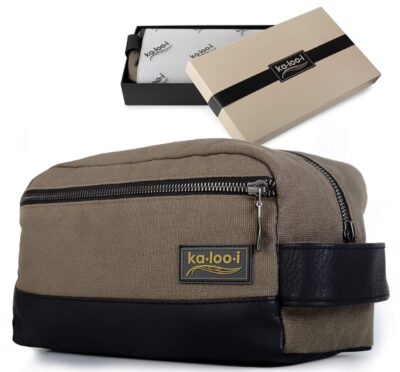 14. Pizza Socks
Is there a single person out there that doesn't love pizza? Thought not. A fun and flavorsome gift, he'll love showing off these pizza-flavored socks, available in Hawaiian or Italian recipes, presented in a replica pizza box. Made from a cotton and elastic blend, they combine comfort and function, along with the good humored style that comes with wearing food on his feet.
An ideal gift idea for young men, these socks are comfortable, great fun, and even a little mouth-watering! Now who's got the take out menu?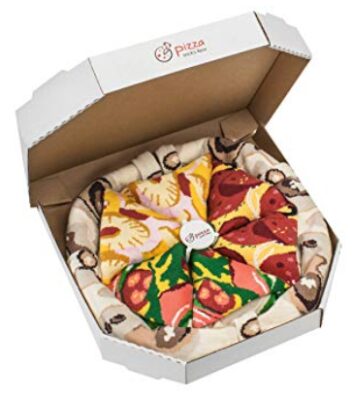 15. Superman Dressing Gown
Does he fancy himself as a superhero? Well who doesn't. DC Comics has always been an iconic American franchise, and Superman is objectively the most awesome character, no debate there. He'll adore this DC Comics Superman Mens Fleece Bath Robe, which sports the Clark Kent approved colors of red and blue, along with a nifty Superman logo.
An official piece of DC merchandise, and made from 100% polyester, this comfy and cool bathrobe will really suit the (super) man of the house. And the one size fits all approach ensures that he'll be as snug as ever. Warning: actual superpowers not included!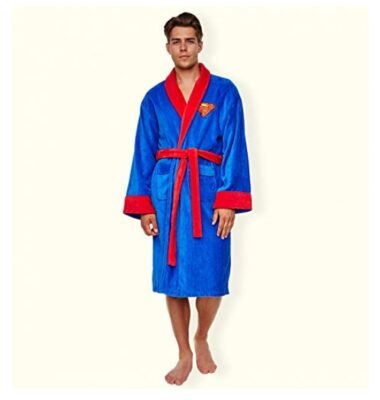 16. Star Wars Plate Set
The new Star Wars films have filled the hearts of generations, provoking strong nostalgia to those who know the originals best, and new wonders to the kids of today. But it's the vintage characters that will last the longest. The sith lord and villain, Darth Vader, the wise old Jedi Yoda, and the trusty sidekicks Chewie and R2D2 feature in pop art prints on this awesome plate set.
Dishwasher safe and good for regular use, why not try them at a Star Wars themed birthday party? These officially licensed items will please those of any age, but are a quintessential gift for a 20 something male.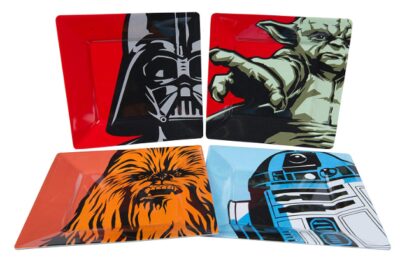 17. 'If You Can Read This' Socks
If he has something to say, why not say it with socks? With these 'If You Can Read This Bring Me' socks, he can. Comfortable, soft and durable, these socks are great for the BBQ or Bacon enthusiast. They include a nifty gift box for ease of gifting, and who doesn't need socks?
This makes them one of the best gifts for young men. Hmm, that vibrant design makes the bacon look almost good enough to eat! One size fits all, and they're backed by a 100% guarantee, so what's stopping you?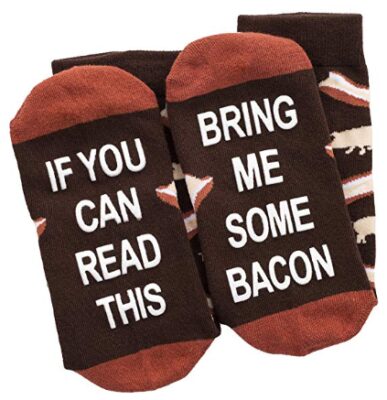 18. 101 Secrets for Your Twenties Book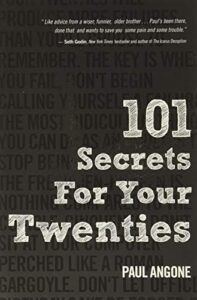 Unfortunately, there's no guide book to life. That said, this book, 101 Secrets For Your Twenties, is pretty darn close. Premised on the idea that the transitional period of our twenties can be a turbulent time, filled with confusion, anticipation and disappointment, this book takes a positive spin toward self help.
Based on Paul Angone's blog idea that reached nearly 1 million people across nearly 200 countries, this book will inspire and encourage him. A superb book to hand down from parent to child, making it a top birthday gift for 20 year old son.

19. Thor Hammer Bottle Opener
What gift do you get a man that'll soon be turning 21? It's a no brainer really. This Thor Hammer Bottle Opener adds a fun twist to a lifetime milestone and is a brilliant gift for any Thor or Marvel fan. Made from crafted plastic with strong and durable metal teeth, the Bottle opener is finished in a realistic bronze shade, replicating Thor's hammer in the Marvel movies.
A perfect present for someone who is of legal age, he'll be using this through his twenties with no problem. Disclaimer: this hammer does not endow its user with the powers of Thor!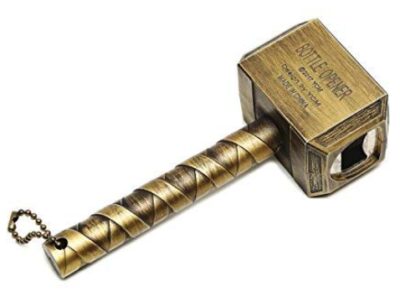 20. Marvel Comics Tumbler Set
Another marvel from Marvel, these Retro Glass Tumblers are an awesome addition to his kitchen. Good for every day use, or special occasions like a comic themed party, these tumblers come packaged in a fully decorated box, ideal for giving as a present.
Real glass and hand washable, the vibrant designs really pop, showing the coolest and most powerful super heroes from the Marvel universe like the Hulk and Captain America. What a great gift for a 20 something guy.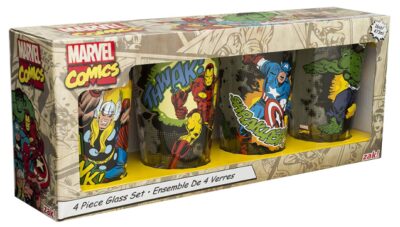 Best Birthday Gifts
But if there has to be a best gift from this list? It would have to be the Personalized SwissChamp Red Swiss Army Knife by Victorinox. No product better combines style, sophistication and sleek design with functionality.
Thirty three functions, including large and small blades, a corkscrew, a can opener, screwdrivers, wire strippers, tweezers and many more make this an amazing gift for a young man. Why not get yours engraved to make this gift personal?
This swiss army knife is sure to last a lifetime, with a full warranty, ensuring that it'll really go down well with that man in the prime of life, and be with him every step of the way.
What to Give the Boy Who Has Everything?
This one's easy peasy. To the man who has everything, you can't go wrong with socks. It's totally cliche, but what can you do? The Pizza Socks Box are a brilliant combo of novelty and usefulness, making them a superb gift for the man who (thinks) they have it all! Stylish, funny, comfy and cool, these pizza socks do it all, and are bound to get a good laugh when they're opened.
For the young man who has everything, he can never have too many fresh pairs of socks. Now there's a life lesson!