Are you looking for a game for your toddler that's unique, educational and fun all at the same time? You might wonder if you can actually play a game with a 2-year-old, but they are quite capable of mastering simple rules and learning to take turns. Therefore you will find 11 different types of games to play in this review of what we consider some of the best games available online.
Two year olds should be approaching or reached developmental milestones in gross and fine motor skills which gives them the ability to enjoy games with great cognizance than younger toddlers. They are already starting to comprehend "pretend" play, making up their own scenarios and acting them out as well as displaying greater dexterity in climbing and balancing. A two year old should be able to do things such as fit together a puzzle with a small number of pieces and also recognize groups of objects. Their language skills will also be developing and will be able to understand two-step directions.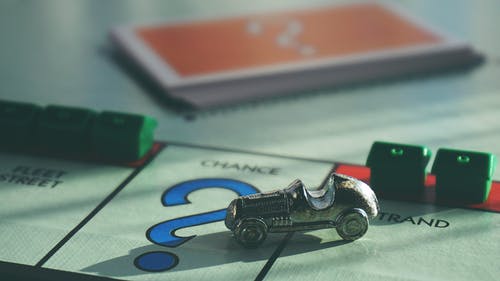 All of these skills mean boys and girls who have reached the expected developmental milestones should be able to participate fully in a range of various types of games aimed at 2 year olds.
When you look at store shelves, toddler games aren't that plentiful. However, there are a multitude of good games out there if you know where to look. You will find that playing games, from board games to educational games, it is a fun experience for parents and little ones alike and gives you the chance to build a bond, create memories and spend some time having fun together. If you're looking for some entertaining games to play with two year olds, read on for the top choices in 2023.
11 Top Board Games for 2 Year Olds
Besides the fun they offer,board games for 2 year olds have a range of benefits for your little one. The games that help your child gain reasoning and logic skills, introduce math and science concepts, improve memory and cognition and help your toddler exercise his or her mind and build the neural connections needed for future learning. Good types of games have also been linked to a lower risk of mental health problems, lower stress, lower blood pressure and an overall stronger immune system. When it comes to brain development, incorporating age-appropriate games into your routine can bring some great benefits that allow your child to have fun at the same time. Here are some of the best games for children to get you started.
1. First Orchard Game
This is an age-appropriate version of the hit classic Orchard game that has been adapted to make it one of the best family games for 2 year olds. The game can be played with 1 to 4 players and only takes about 10 minutes, which is a perfect time frame for the attention span of a toddler. The object of the game is to remove all the fruit from the trees before the raven gets to the end of the path. The players either win together or lose together, allowing parents to help teach their child how to be a gracious loser and how to work together to reach a goal. This is a game that builds cooperation skills, but that is fun at the same time. Toddlers love playing over and over again, and parents love that it helps teach counting and colors with each round of play.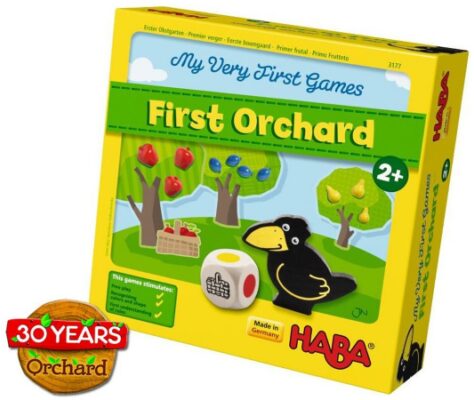 2. Where's Bear Game
Toddlers love to stack objects and enjoy looking for hiding people and toys, which is what makes this game such a great choice for 2 year olds. Parents and little ones take turns choosing one of the nesting blocks to hide the bear under and then take turns looking for it. Each of the boxes has eye catching pictures of the rooms in the bear's house, which offers the opportunity to build and make up stories as an alternate way to play. The game builds social skills as well as spatial reasoning and problem solving. The game also fosters the skills of order placement and sequencing. Little ones will enjoy hiding the bear and finding him as play goes back and forth. Plenty of memories will be made while playing this game and it's definitely one of the best memory games for 2 year olds out there.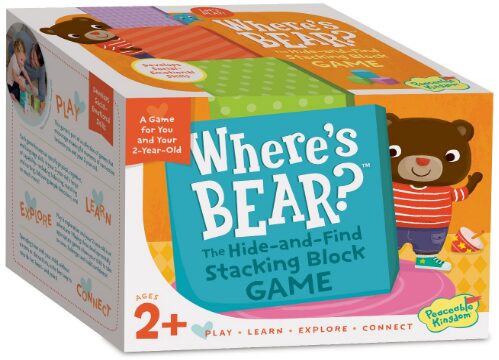 3. Ditty Bird Game
There are so many reasons why this is a favorite on this list of 2 yr old games. Not only does the book sing songs to your toddler, but it's also an interactive book that lets him or her control the way the game is played. Each page offers a nursery rhyme that will get your little one moving and dancing while also teaching rhythm and language. This fun and engaging game also teaches your child coordination, builds fine motor skills and promotes a love of reading. It's the perfect game for snuggling and bonding with parents and for helping build a positive relationship between child and parent. If this one isn't on your list, it really should be.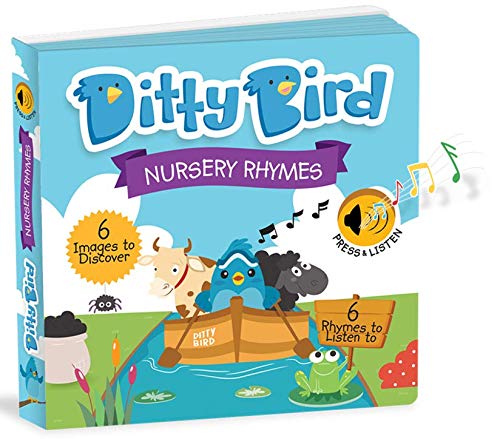 4. Roll and Play Game
When it comes to fun games for 2 year olds, this one takes the cake. The plush cube and 48 playing cards set you up for some fun with your toddler. The object of the game is to roll the cube and follow the directions on the associated card. It might be waving arms, spinning or singing, but whatever it is, it's sure to be fun. The game is an enjoyable way to get yourself and your toddler moving, which is great for good health, but it's also an easy way to promote creativity and build gross motor skills. Because this game has won some pretty prestigious awards – Play Advances Language Award and the Oppenheim Platinum Award – you know it's going to be great choice for the entire family.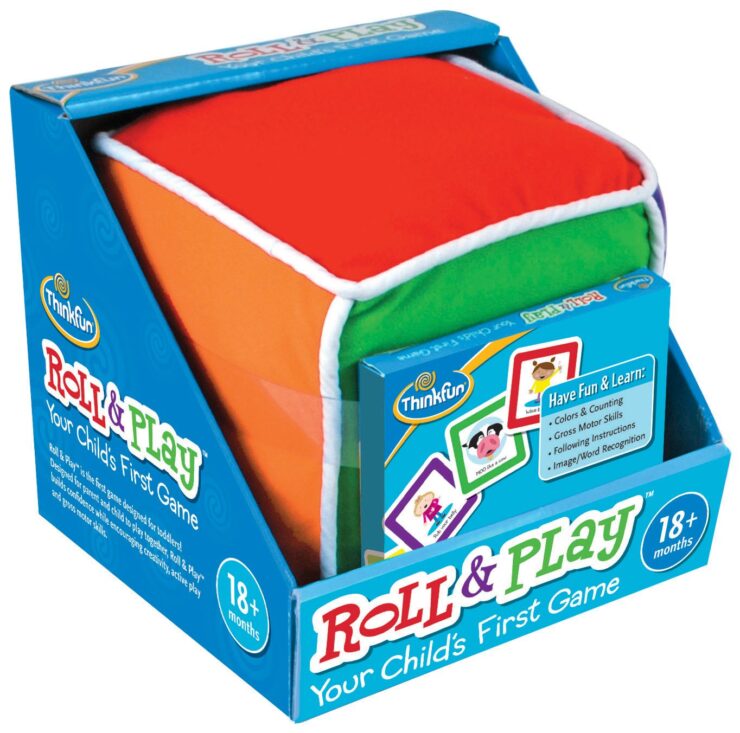 5. Chutes and Ladders Game
This classic game gets a superhero makeover that appeals to toddlers and their parents. The object of the game is to go up the ladders and make to the end without falling down a slide. The game features safe materials and fosters a child's number recognition, counting skills and patience with losing. Playing this game offers plenty of entertainment for kids and gives parents a chance to bond and spend time with their child doing something fun and educational at the same time. If you loved this game as a child, chances are your child will too. It doesn't take long to play, which means no one will get bored before there is a winner.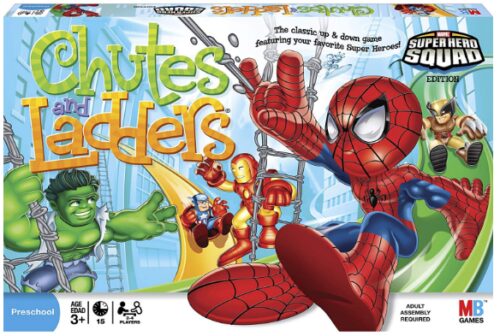 6. Dotty Dinosaurs Game
This game features two fun ways to play and is one of the top rated toddlers game for 2 year oldchildren. The name of the game is to match colors and shapes, giving toddlers skills they need to succeed in the future and offering them a fun way to do so at the same time. The game can be played with 2 to 4 players, offering fun for the entire family. When it comes to matching board games for toddlers, this one is ideal with its cartoon style dinosaurs that are engaging and friendly to little ones. The bright colors are also visually appealing and will make this a game your child wants to play all the time. If your toddler has a thing for dinosaurs, he or she is going to flip for this adorable and colorful prehistoric board game.
7. TODO Card Game
This award winning game is the perfect distraction from the screen and is a boxed set of 30 fun activities for families to enjoy together. For parents who are always looking for fresh, new ways to keep their little one entertained, this game is a real lifesaver. Each card describes something to get everyone moving and enjoying time together. One example is drawing a heart on a large bag and then moving through the house placing objects that each person loves into the bag. Not only is the game fun, but it also gets families talking and sharing with one another. It's the perfect way to build a positive relationship with your toddler and have fun together at the same time.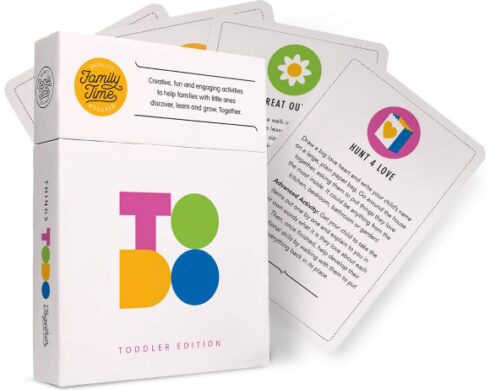 8. Toddler Learning Kit Activity Game
Learning is supposed to be fun for toddlers and this game allows them to foster their letter, number, shapes and colors skills in a fun and engaging way. The kit comes with 4 bright posters, flashcards, stickers, crayons and a practice book to share with your toddler. There are unlimited ways to use the kit, including singing, matching, guessing and much more. This kit was designed by teachers, so you know it's going to be an enjoyable and effective way to help 2 year olds learn important skills and show them that it can be fun too. A portion of the sales for this kit go toward helping underprivileged people with vocational and educational skills.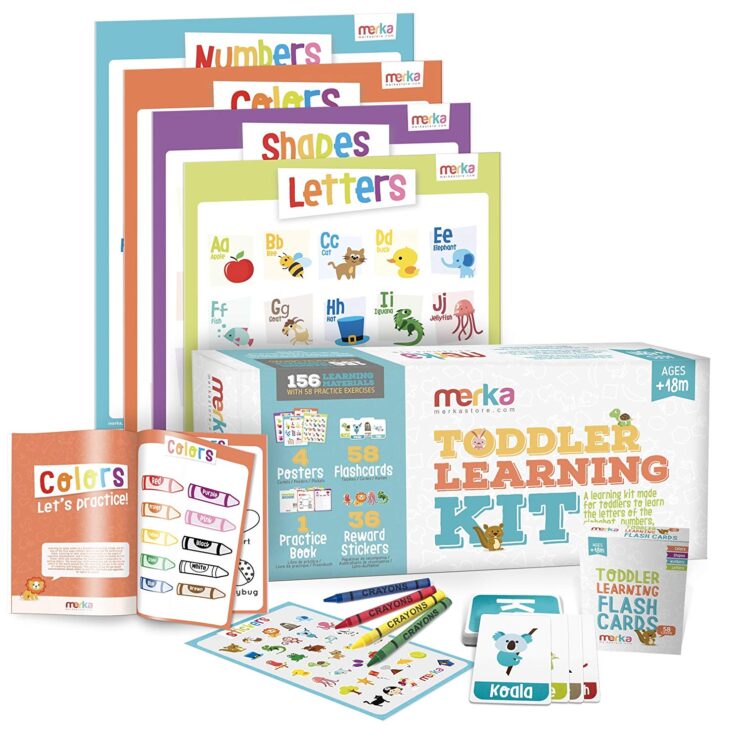 9. Teach My Toddler
This hands on learning game is a set of wonderful teaching tools that parents and toddlers will enjoy using and playing with. It features board books, flashcards, puzzles and posters that are colorful and fun for your child to look at. Together, the materials teach your toddler colors, shapes, numbers and letters in a variety of engaging ways. At the same time, the game also helps develop spatial reasoning, hand-eye coordination and fine motor skills. Each time you and your child play with these materials, you're fostering literacy and other skills that he or she will need as they get older and start school. And you're doing it all while having fun and spending time together!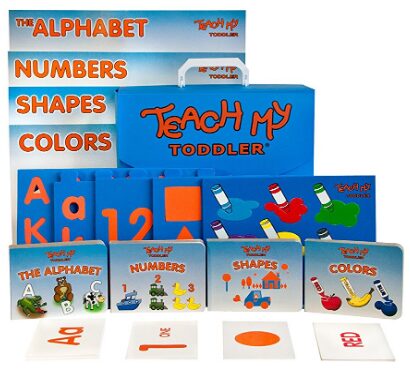 10. Feed the Woozle Game
This silly game is racing to feed the Woozle before time runs out. The game features engaging snack themed playing pieces that your toddler must get into the Woozle's mouth. The game can be played with 2 to 5 players, meaning you can get the entire family in on the fun. The game is designed with 3 levels of play, so your child can continue to enjoy it as he or she gets older. The game has won a variety of awards, including the Play Advances Language Seal of Approval and the Oppenheim Toy Portfolio Gold Award. With bright colors and lots of action, the game builds fine and gross motor skills, fosters counting skills and builds social development.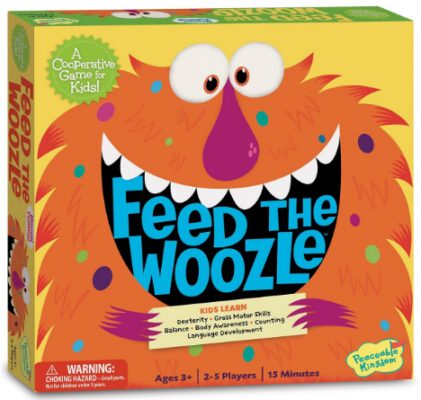 11. Snug as a Bug in a Rug Game
For learning counting, colors and shapes, this game is top notch. You and your 2 year old will work together to defeat the stink bugs and win the game. To do this, you must get all the colorful and cute little bugs to their beds by using cooperation and matching skills. While you play, your child practices colors, numbers, shapes and counting as he or she rolls the dice and helps move the bugs to their safe places. Because the game is cooperative, your child also learns teamwork and problem solving skills. The game also boosts social skills and has been shown to improve emotional wellbeing. It's a fun and educational way to spend time with your little one and teach him or her some important skills along the way. Bright colors and fun graphics round out the list of benefits of this game.
Don't worry about games you might think are a little too advanced. It is good to challenge your youngster beyond where they have developed to, and also, the game will be useful once they have developed the necessary skills. Don't force things in a game because not being able to do something after a few attempts can lead to frustration and anger. Always make sure the game is fun! Play is an important part of the development and learning process, so choosing suitable games that challenge as well as entertain are only going to help your toddler along.