When young boys reach the tween years it can be difficult for parents to know what are the best gifts to buy for them. At this stage they are no longer little boys so they will see many of their previous interests as babyish and think that they are no longer in fashion. However, they are still not old enough for some of the games that older boys enjoy, making it difficult to find the correct balance. Rest assured that there is a great selection of suitable gifts for tween boys that is perfect for their age range.
This article will take you through the best of the available gift ideas for tween boy so that you can easily find the ideal gift for your kid.
Considerations When Choosing Tween Gifts for Boys
There are a few things which must be considered when choosing between the different gift options which are available. First, keep in mind his age. During the tween years, boys might wish to be treated as young men rather than children, so don't choose something which is too childish. Also think about the type of gift, and if it relates to his interests. A boy who never reads probably won't be interested in a box set of books for example! But if he loves gaming, some accessories such as a headset or gaming chair are sure to be appreciated.
Best Gifts for Tween Boys
We will now present our list of the best gift ideas for young boys who are not yet teens. With over 20 gift ideas to choose from your boy is going to be spoiled for choice!
1. RUNMUS Gaming Headset
Our first pick of Christmas gift for tween boy is one for the gamers out there. If you have a kid who loves gaming toys then they will be pleased to receive a RUNMUS Gaming Headset as a special gift. This top quality head set is perfect for all video games that kids may enjoy playing as it has superior noise cancelling technology and top of the range surround sound. These fantastic features allow kids to experience their favorite games as they have never heard them before. This is the perfect head set for communicating with friends, as kids can speak to each other with clear definition. If the microphone is not needed then it can be quickly switched off for convenience. The head set comes with the necessary jack for newer gaming consoles but with a easy to purchase adapter it can be used with older consoles too. This is one of the top cool gifts for tween boy that will make them the envy of their friends.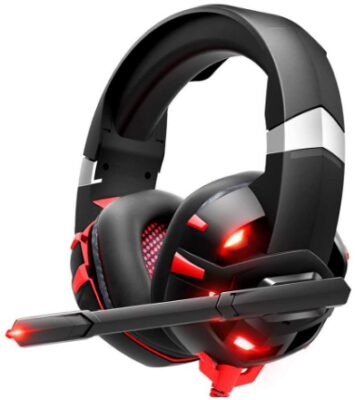 2. Pick Your Poison Card Game
For teens who enjoy playing board games or card games with friends then this Pick Your Poison Card Game is the perfect gift choice. This card game is ideal for parties or any situations when friends get together and will provide many hours of fun and laughter. The game is simple to play, as 2 scenarios are picked and all the players need to choose which scenario that 'they would rather' pick. With over 300 scenarios included in the set there are endless combinations to be picked so the game will never get old. Tween boys will love sharing this game with friends so it makes an ideal gift idea.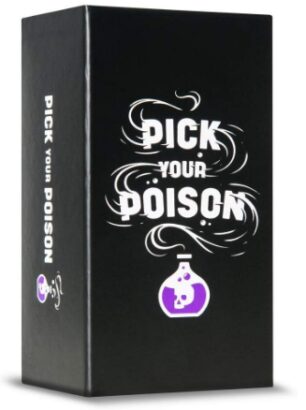 3. PlayStation 4 Slim
Many boys enjoy spending time gaming so if you are looking for the perfect gift set that will introduce your teenage boy into the world of gaming then this Playstation 4 Console with Marvel's Spiderman Bundle is the perfect choice. The Playstation 4 console included in the set is the latest lightweight slim line version. This fantastic jet black machine comes with 1TB hard drive and an amazing dual shock 4 wireless controller that is ideal to get kids started with gaming. Using this console kids can access a world of games, TV, music and movies, making this a top of the range entertainment gift. If your boy is a Spiderman fan then they will love this Marvel's version of the Spiderman game as it most authentic version released. This is a special PS4 gift that every teenage boy will love.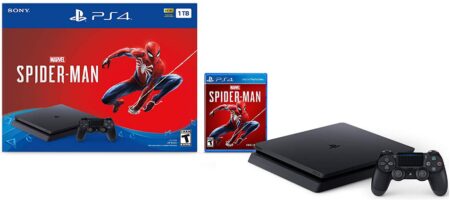 4. Travel Laptop Backpack
When looking for unique gifts for tween boy or even teenage kids then this Tzowla teens Travel Laptop Backpack is an essential choice for parents to consider to keep their kids up to date and safe when out and about. This lovely backpack comes in an appealing neutral grey color making it suitable for all boys and with padded straps and water resistant material this great backpack will be comfortable and practical for all uses. With multiple compartments including a laptop and tablet section, bottle holder and hidden pouch, this bag will fit all of your kids devices and belongings. There is a special anti theft lock also included to keep all valuable items safe, so parents do not need to worry about kids taking their devices out and about. Unlike other back packs this top of the range bag allows a power bank to be fitted so kids can easily charge all of their electronic devices while on the move. There is even a handy headphone port to allow kids to listen to music while keeping their hands free. All kids will get a lot of use from this fantastic backpack.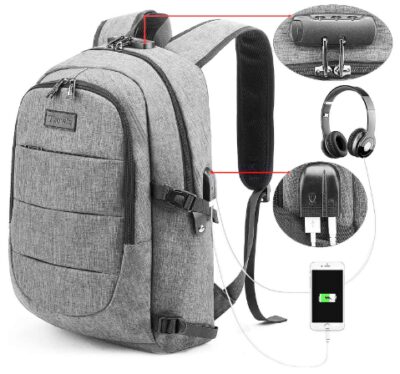 5. Gaming Chair from GT Racing
When choosing gifts for tween boys who love gaming it can be difficult to find a special gift that they will enjoy, so this GT Racing Gaming Chair is the perfect choice. This comfy chair has been designed for many different uses alongside gaming, including studying, reading and relaxing so it is also perfect for encouraging kids to complete their studies. With a strong metal frame this high quality chair is durable for hours of use. It has also been designed with comfort in mind as it has a supportive head and wait rest along with adjustable armrest and seat height. The chair has been made from top quality smooth PU Leather so it will stay looking good as new for a long time. This top of the range reclining gaming chair makes one of the best Christmas gifts for tween boy.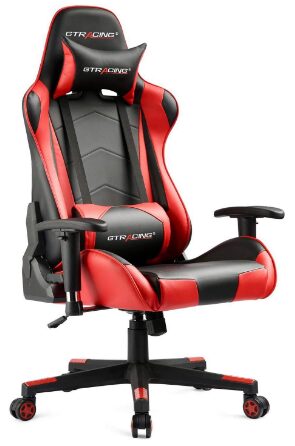 6. Lighting Reaction Reloaded
Boys are often daring and enjoy playing games involving risk so this Lightning Reaction Reloaded Shocking Game is the perfect small electronic gift for tween boy and their friends to play. This game is only suitable for kids over the age of 14 years old, so care needs to be taken that it is brought for kids of the appropriate age range. For older kids this game will provide hours of entertainment as they aim to be the player with the quickest responses. Suitable for up to 4 players, each player has to hold onto the metal handle and be the quickest to press the trigger when the light turns green. The player with the slowest reaction will receive a shock. For added suspense the game also plays exciting music while players are waiting for the light to change color. With different shock levels and game modes teenage boys will enjoy sharing this daring game with friends.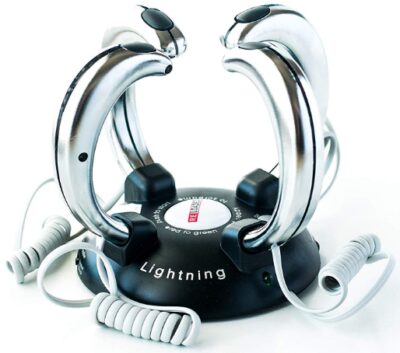 7. Hissimo Wallet
If you are looking for gifts for teen boys then this HISSIMO Mens Slim Pocket Wallet is the perfect option. This is a stylish wallet that all teenage boys will be happy to use that is also practical for everyday use. There is a compartment for bills, space for 3 cards and a pouch with a window suitable for an ID card. Parents can be certain that this great wallet is safe for kids to use as it has an RFID blocking feature to protect kids from any data crimes. This top quality wallet is made from synthetic leather making it durable for long lasting use. Kids will love the minimalist look that this wallet provides making it a hit with all fashionable kids.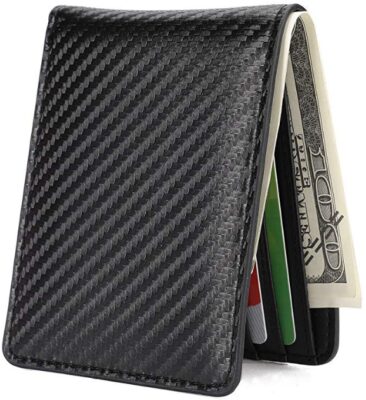 8. The Dangerous Book for Boys
This is a must read book for every boy as this Dangerous Book For Boys is a bestselling title that captivates everyone who reads it. Within the book there are a number of essential skills described that are considered skills that every boy needs to know. So they are sure to enjoy learning how to tie 5 different knots, build a tree house and discover everything that kids need to know about tripwires. With 26 different skills to read about this book is certain to get plenty of use, as well as being ideal for reducing the time boys spend in front of a screen. All boys will get a lot of enjoyment from reading this popular boys book.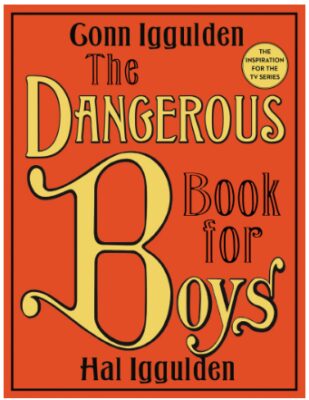 9. Do Not Disturb I'm Gaming Socks
These great Do Not Disturb Gaming Socks make the perfect gift idea for all tween gaming fans. They come in a sleek black color with appealing white 'do not disturb' and 'I am gaming' graphics that kids will enjoy. As a one size fits all sock parents can be sure that these socks will be the perfect size for their kids. For comfort the socks are made from high quality cotton, which is also durable for long lasting use. These socks are practical as they are non slip making them perfect for wearing around the house. All kids who are gaming fans will love wearing these fun socks when playing on their gaming consoles.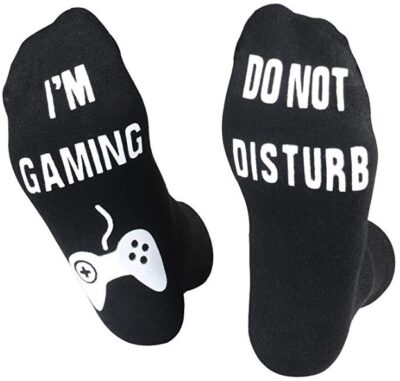 10. NFL Game Day
Many tween boys love football so what better gift to get them than this NFL Game Day Board Game? With easy to follow instructions this game is ideal for teaching the rules of football to novices while also providing a stimulating game for experienced fans. This game of strategy is based on NFL statistics so provides an authentic game. Everything needed to get started with this game is included so kids will be excited to get playing as soon as the box is opened. No matter which team kids support they will love this game as all 32 NFL teams are included along with 140 illustrated cards for multiple exciting game plays. This is the perfect game for kids to share with friends as 2 to 4 players can join in and the game lasts 45 to 60 minutes, which is the ideal game length for tween boys. Every football fan will enjoy playing this fantastic board game.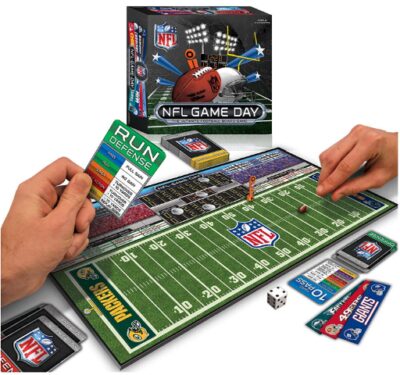 11. Yamay Smart Watch
For active kids this YAMAY Smart Watch makes a special gift. With endless fitness functions that kids can enjoy along with smartphone notifications this top of the range water resistant Smart Watch is the latest fashion trend. It is also the perfect gift idea for any kids who are looking to improve their fitness levels or want to start playing sports, as the 14 different sports modes are ideal for kids to use to track their activity progress. This great watch will count kids steps, track their sleep and monitor their heart rate to give a great all round summary of their fitness levels. For all technology fans the color HD screen with 4 great clock faces will be appealing to all kids making it a great gift for teenage boys.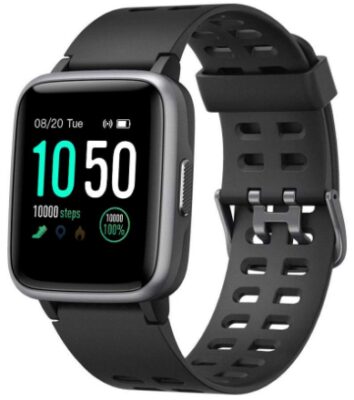 12. Spikeball Game
The latest ball game trend is featured in this amazing Spikeball Game Set that all boys will want to have a go at playing. It is perfect for sharing with friends and great for encouraging kids to increase their exercise levels while reducing screen time. The advantage of this exciting game is that is can be set up anywhere so can be played indoors and outside, so kids will get plenty of use from this game. The net has collapsible legs to withstand high pressure play and the net tension can be adjusted depending on players experience level. This 2 on 2 player game is easy to learn to play as are there no boundaries after the serve with players having 3 bounces to get the ball to hit the net, otherwise the other team scores a point. A fantastic simple to play game that tween boys will enjoy playing.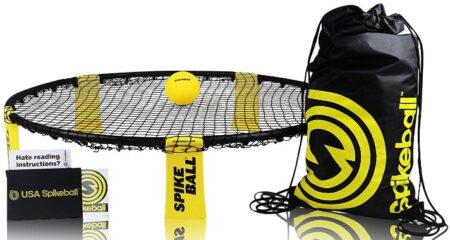 13. Funny Stick Figure Shirt
It can be difficult to buy clothes that teenage boys will wear, so this appealing I Got Your Back Funny T Shirt by Feelin Good Tees is the perfect clothing choice. This t shirt comes in a bold black color that all boys will wear, though there are other color choices for kids who enjoy wearing brighter colors. The humorous stick drawing graphic will also be appealing to boys so they will be happy to wear this lovely t shirt. As the t shirt is made from pre-shrunk cotton that is top quality this means that the t shirt will last through many washes while still looking as good as new. For a great stocking filler gift this t shirt is the perfect option for all boys.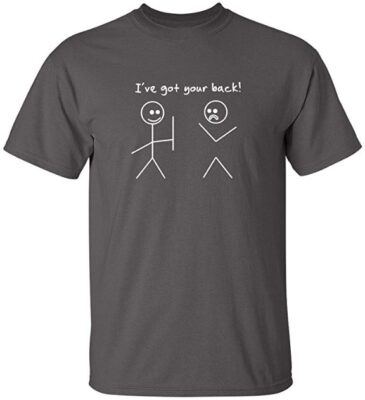 14. Gaming Desk
For one of the top birthday gifts for tween boy, especially gaming fans, this Mr IRONSTONE Gaming Desk is the perfect present idea. Every boy who loves gaming will find this desk is ideal for all of their gaming needs. There is plenty of space on this desk to hold all gaming equipment with even a cup holder and headset holder included for convenience. Alongside gaming the desk has ample space to be used for all kids working requirements, so it is perfect for studying too. The desk is made from MDF with a waterproof and easy to clean PVC covering to keep the desk looking as good as new. This top of the range desk can support up to 110lbs making it strong for all gaming requirements so kids will get plenty of use from their special gift.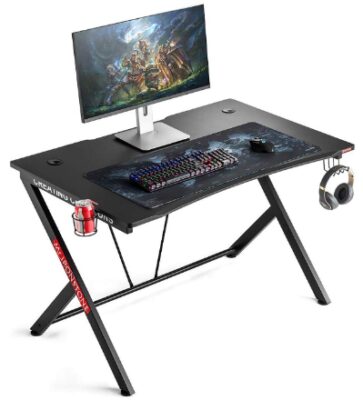 15. Amazon Gift Card
Amazon have created a special gift idea for everyone wanting to send an Amazon gift card. This Amazon.com Gift Card in a Birthday Cupcake Tin is the perfect gift idea if you are unsure what gift to buy tween kids. The cupcake tin is a unique idea making the presentation of the gift card special for your birthday boy. The tin will keep the card safe and prevent it from getting lost and once the card has been used the lovely tin can be re-used if wished. Kids will enjoy using their Amazon gift card to purchase their favorite Amazon products making this a well thought out birthday gift.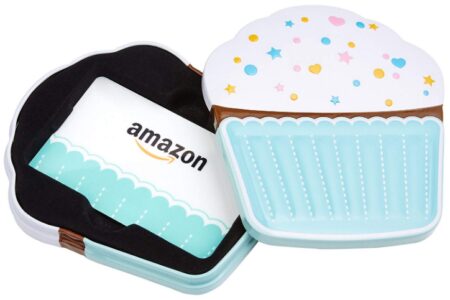 16. Snaptain Drone
All boys will love playing with drones, so if they have been looking for a drone of their own then this SNAPTAIN Wifi Drone makes a special gift for all adventurous boys. This drone is easy for even beginner fliers to use with only one button to press to take off, land or return making it simple to use. For added excitement this drone can also be commanded using smart voice control as it has the latest technology features. Kids will be impressed by the quality of the video that this drone can record as it can take images from up to 80 meters and has a hold function for steady recording. Once videos have been recorded they are easy to edit and quick to up load onto social media. This drone with its top of the range functions will quickly become a favorite with all kids.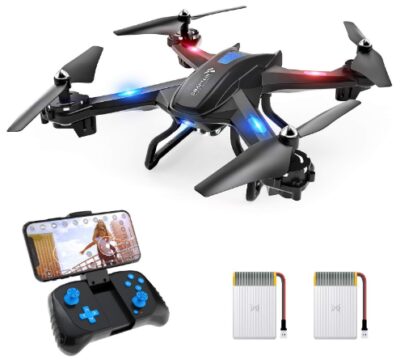 17. Fresh So Dry Lotion
For a great gift for all boys this Fresh Body Fresh Balls Lotion is perfect for active kids. As a handy lotion that stops skin from getting sticky and wet from sweat, its anti-chaff properties makes it perfect for use when playing sports. The lotion is easy to apply and dries quickly for convenient application and does not leave a unsightly white residue. It can also be applied as frequently as needed so is ideal for kids who are active. Parents can be sure that this lotion is safe for kids to use as it does not contain any parabans and is aluminium and talc free. The lotion even contains oatmeal to be sure that the product does not irritate skin. For added value kids will be pleased that the set comes with 2 bottles of lotion for long lasting use.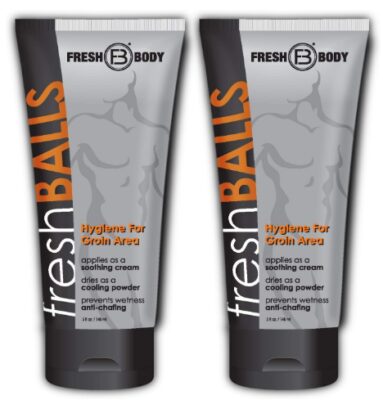 18. GoPro Hero 7
At the moment one of the camera gifts for every tween boy is this GoPro Hero 7 as it is perfect for capturing photos and videos in conditions where even phones cannot manage. This GoPro is ideal for all kids who are active and adventurous so they can share their memories with their friends back at home. With this amazing GoPro they can even stream live so friends can watch their adventures as they unfold. All kids will be amazed with the functions that this top of the range GoPro features as it will allow recording to be sped up by 30 times or they can even be taken in slow mode so are slowed down up to 8 times. Kids will be impressed by the specification of this lovely GoPro and it will make them the envy of all of their friends.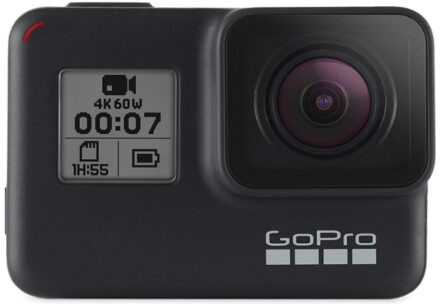 19. Percy Jackson Boxed Set
These Percy Jackson and the Olympians 5 Book Box Set is sure to be a favorite will all tween boys. This great book series is based on the 12 year old Percy Jackson as he travels across the United States to catch a thief who has stolen a weapon of mass destruction. Along the way he meet many different mythological creatures which makes for an exciting adventure and a captivating read for all boys. Even if kids are not a fan of reading they can still get a great amount of enjoyment from this book collection. With the titles The Lightening Thief, The Sea of Monsters, The Titan's Curse, The Battle of the Labyrinth and The Last Olympian included, there is plenty of excitement to be read in each of these great books. Kids will not be able to put these fantastic books down making this a great value gift for all boys.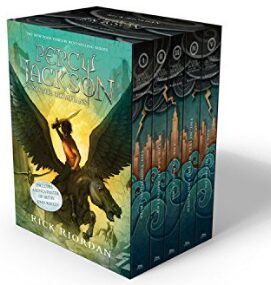 20. Basketball Lamp
This is a lamp with a difference that all basketball fans will love as this Basketball 3D Illusion Lamp has a great artistic visual impact. The lamp has a clever design where it can provide a 3D optical illusion using 2D graphics so all kids will be impressed by the effect that his basketball lamp has. The lamp can be used anywhere as it has a microSD power supply or can also be powered by 3AA batteries, providing no limits on where this lamp can be used. Kids will love the 16 changing colors and 7 different color modes that they choose from, so they are sure to quickly find a color combination to complement their room. With a remote control included with the set, this lamp is easy to use and quick to change modes. It is also safe for all kids rooms as it does not heat up. All kids who love basketball will be pleased with their special lamp.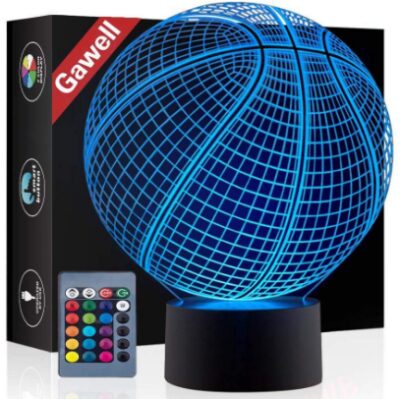 Best Overall Pick
Our best overall pick is this SNAPTAIN Wifi Drone as it is perfect for kids to take on all of their adventures. This drone is ideal for beginners to use as it is easy to fly but even experienced fliers will get a lot of enjoyment from using it. The recording features are top of the range with video recording up to 80 meters so kids will enjoy testing the video function. There is a handy hold function to allow good quality steady footage to be recorded from the air and videos are easy to edit so are quickly ready for viewing. This is a top gift idea for all boys.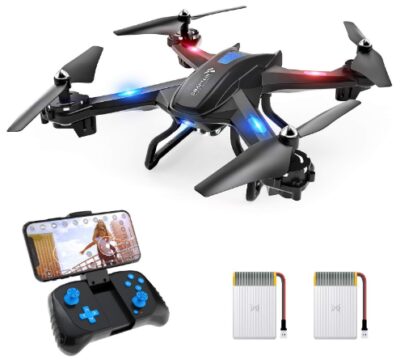 Best Budget Buy
This Spikeball Game Set is our best budget buy as it is the perfect game to share with friends. With a 2 on 2 player set up this is a great team game that is also easy to learn how to play. The set comes with a net with collapsible legs making the game durable for long lasting use and as the game can be played indoors or outside it is perfect for playing anywhere. This is the perfect gift for encouraging boys to become more active.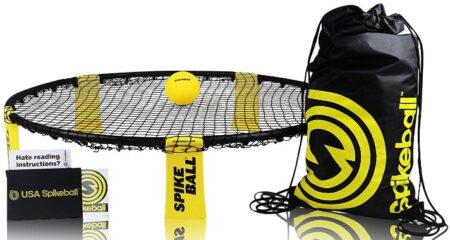 Gifts for Tween Boys Who Love PC Gaming?
We have a few great ideas above for boys who are interested in gaming. Consider our first idea, the gaming headset, if you don't want to spend too much. If you have a bigger budget, the gaming desk is excellent! The chair is also a good pick which can be used for various platforms. If you know which kind of games he enjoys, you could also choose him a new game to enjoy.
What Are Good Gifts for Tweens Who Love Tech?
Many tweens love technology, so it makes sense to choose a tech gift for them. The number one pick in this category has to be the drone – the ultimate tech gift! If you want to choose something smaller, perhaps consider some accessories, maybe headphones or a new case for their cellphones and gadgets. Tech toys can also be fun, perhaps remote controlled helicopters or fast RC cars, or perhaps a robot building kit!
Loads of Gift Ideas by Age