Are you wondering how to throw the best superhero party ever? well, superhero birthday parties are common with kids and adults alike, it's a growing trend. Every adult was a kid at some point and wanted to be a superhero and every kid now wants to be.
A superhero party for little boys and girls is one of the best themes you can decide on for a kids party. There are loads of games, color, action-packed adventure and life-saving amusement to get busy with.
There is a lot of planning and organizing however that needs to take place for the party to be perfect. Considerations of what is their favorite superhero character are one. Will they go with a Marvel theme or DC comics? There are several superheroes that all children love to be and superman, spiderman, Batman and the hulk all come to mind. There are loads to choose from and maybe your child prefers the green arrow, the green lantern, the atom, Aquaman or one of the fantastic 4.
Planning Ideas from beginning to End 
Planning a superhero birthday party comes down to careful planning and making sure all the boxes are ticked. I always recommend 8 weeks to plan such a tremendous event, but depending on the numbers of invitees this can be reduced.
So, are you also wondering how to throw a superhero party? Wanting some ideas for a superhero party theme? Not sure how to host a superhero party? well, these doubts are common and for those moms and dads who have never done this before, don't worry it's gonna be amazing!
Superhero themes 

There are loads of superhero birthday party ideas, but most parents and superhero enthusiasts organize with a theme in mind. Once the main superhero is chosen then the other types can be added because the birthday boy or girl gets the first choice which hero they are gonna be. The most common and popular superhero characters from 1 to 10 are as follows:
Batman
Spiderman
Wolverine
Superman
wonder woman
Hulk
Ironman
Thor
Superhero party invitations
These are the easiest to buy for, with regards to supplies, capes, accessories, decorated assortments and decorations in general. These can be bought from well-known outlets both online and in store. Amazon is a well-known and trusted online outlet.
Let's start with choosing the invitations and see some ideas of how to get this party started.
These personalized invitations are a super-way to get the hype out, so everyone knows when, where and of course whose birthday it is. These can be bought online, loads also free to and with a good glossy sheet of paper they will turn out lush and stylish.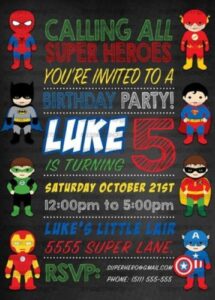 These ones below is particularly easy to use and fill-out, just print, sign and get the dates right…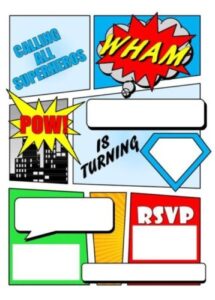 Capes and masked invitations 
There have been a few tried and tested methods to encourage parents to free-up their busy schedule for your special children's party. One is to send a mask and cape with the invitation to make things super-easy for them to bring their own child. I went to a pirate themed party for my son's friend and the mom hosting sent all the kids a pirate outfit to dress up in. This got him really excited and made the whole event full of anticipation.
These can be bought from various stores and outlets, but online is probably the best and cheapest way to do this.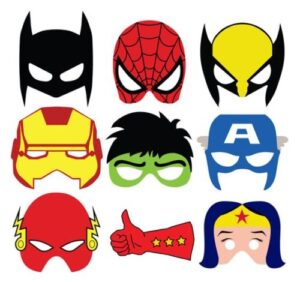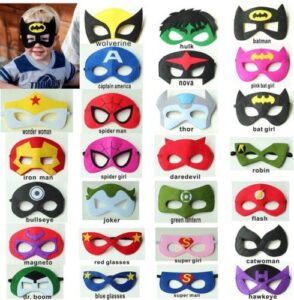 These capes below are from Amazon and come with 7 in total for a good price, but for those enthusiastic moms wanting to do some superhero DIY, there is another option.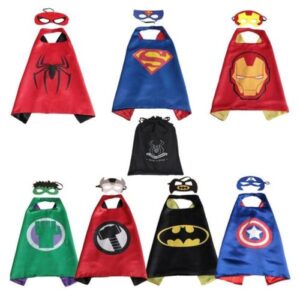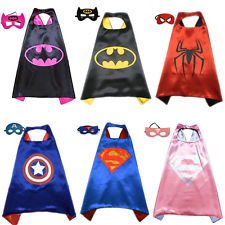 Another fantastic way to encourage little boys and girls to be the hero on the day…
Design and make your own invitations 
This is a great way to design and make your own superhero capes, whether the kids do that on the day of the party as a creative game or beforehand, both are fantastic.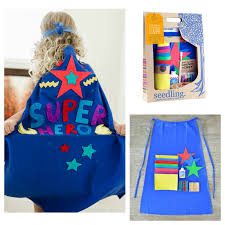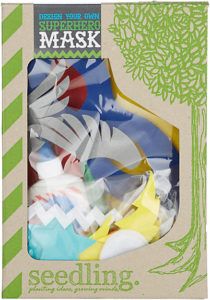 Personalized photo invitations 
There another way to invite friends and family to the party, which is also very personal. You can upload a favorite photo of the birthday boy or girl, send it via an online greetings-card company straight to the invitees home. This can be a little more expensive than the free online downloads, which simply need a glossy sheet of paper and then a few prints. However, this is still a great option and for those wanting to go that little extra, you can.
The personalized photo is gonna be the one that sets the scene for the comic superhero party to unfold, so if you wanna have your kid be the talk of the class then try getting one taken like then before creative the invitation card.
Superhero quotes and one-liners 
There are many different ways to encourage them in your greetings/invitation card and sometimes the superhero one-line phrases that stand the test of time are the best. Some famous superhero quotes that you'll know and get a kick out of are:
"your gonna change the world"
"I believe there is a hero in all of us that keeps us honest, gives us strength, makes us noble"
"It's not who I am underneath but what I do that defines me"
"The worst thing about being strong is that no one ever asks if you're okay"
Could you guess which ones were which? They're either the hulk, batman, superman or spider-man…
Superhero Stamps
Stamps and personalized gestures as these go a long way to show that you take your superhero and your child seriously and will stop at nothing to make this the best kids birthday party ever…..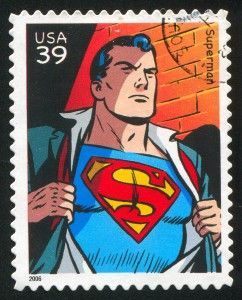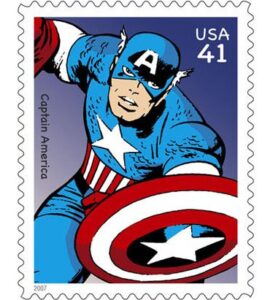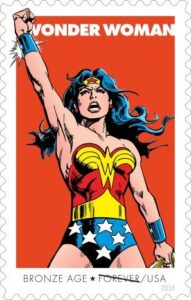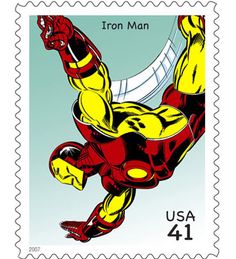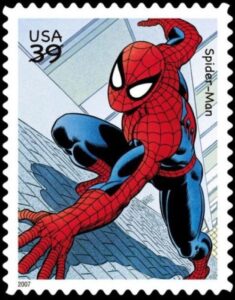 Superhero Food and Drink 
Creating superhero party ideas is hard enough, but when trying to decide on the food and drink on the superhero party menu, it just becomes a daunting task, however, this is some easy to create and make with an abundance of possibilities. Let's break it down into a list of food and drink that will be needed for the birthday party:
Entree
Appetizers
Snacks
Cake, cookies, cupcakes and sweet bakes
Drinks 
Ice
Ice Cream
Candy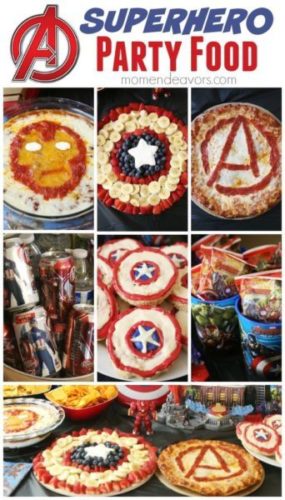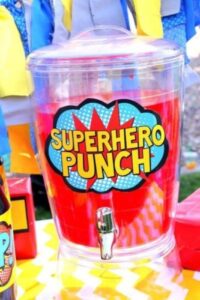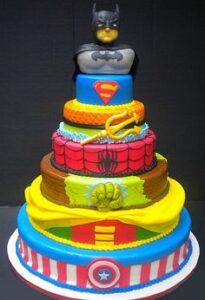 The key to making food look like superhero food is to get creative with the decoration. Like the assorted different colored fruits and by organizing them in a certain way to match the captain America shield it's suddenly super. Superhero party drinks can be easy to create and make, like in this picture, just fill the container with red soda then label it superhero-punch.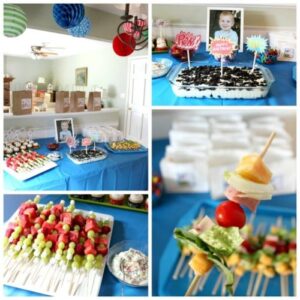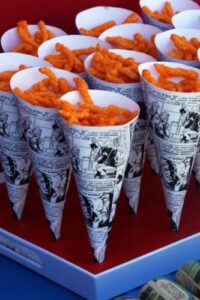 Snacks for a superhero party can be easy when creative. The filled cones with their comic-style outer paper-cone are simple but genius. Simply fill with fries or sweet potato chips for a cool looking healthy snack. You can download any page of a comic book online and print. This is a cheap but cool-looking party trick that can match any theme you decide to go with.
Food presentation 
There are easy ways to present food in a superhero theme way. Pails filled with treats and candy snacks designed with a superhero molded shape and graphic are easy to get and looks great on the table or buffet table. Sometimes little superhero figures and miniature statues add to the theme and party-vibe. Stickers also can be used and with the wide range of superhero badges and printable labels, there is always a budget way to make the party a stunning birthday party.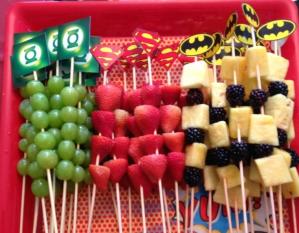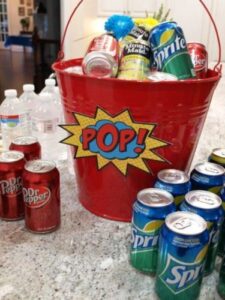 The red bucket with cans in them is another themed idea featuring a "pop" logo like the comics do. This helps bring every moment to life with superhero elements at the birthday party. Comic sweet tables is another themed feature to make the party ROCK, just like the Kryptonite candy, but make sure Superman knows…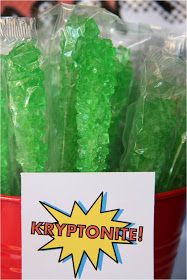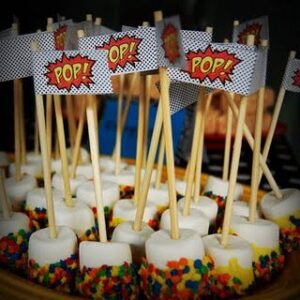 Superhero birthday cake 
Every wants desserts for a superhero party and especially the superhero cake. For many, this is the highlight of the birthday. Here are some of the best birthday cakes that inspire me to either get baking or ask some bakery to make children's themed kids treats.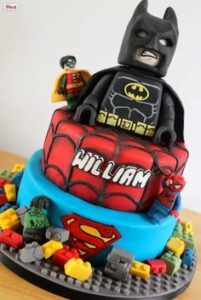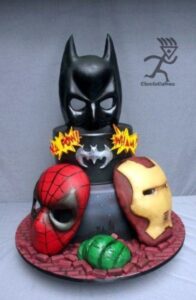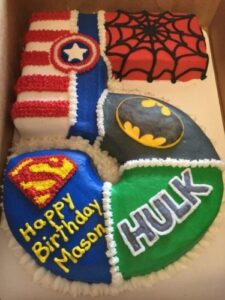 Cupcakes and desserts 
There are loads of icing choices for the cupcakes and you can either do DIY or buy already made ones from large stores. Baking and preparing are always ideal, but with larger numbers, it's not always practical.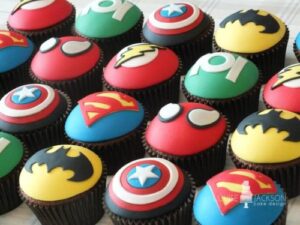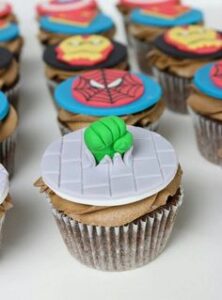 Superhero themed water bottles is a healthy way to get the kids drinking water, especially with so much sugar already being ingested. This is also a money-saving technique for those moms and dads wanting all the glory without the cost. Another way to save money is to make superhero pizza's, which look great and are cheap to make and provide a tasty snack. The avenger's pizza with pepperoni is a classic and spider mans web too.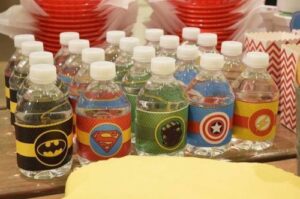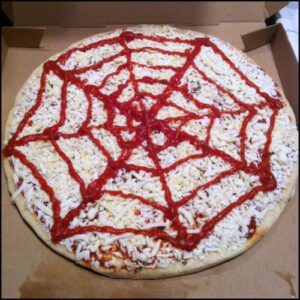 There are loads of ways to throw a superhero birthday party on a budget and here are some more ways. These superhero ice cubes and baking trays help to make each moment special for those who appreciate the little gestures such as these…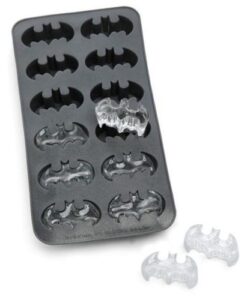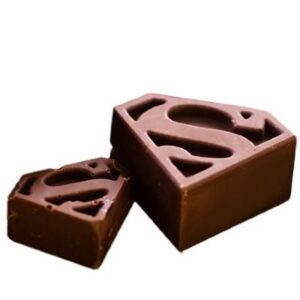 The ice cubes need cups and with the BAM ZAP and WOW factor possibilities, their is no shortage of superhero cup choices. Plastic tumbler for the kids cups is ideal and with themed designs, you can get funky.
Birthday costume ideas for little superheroes 
All the little boys and girls want a costume to wear on the day of the party. There is different options, characters, bought costumes or DIY made. Some of the best parties I remember are the ones that all the 8 to 9 year old children made their own costumes. This for the parents who find themed birthday party organization relatively easy to manage.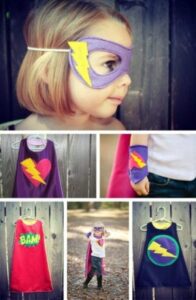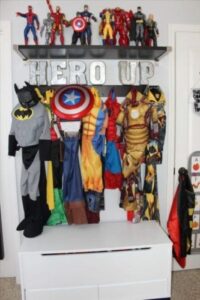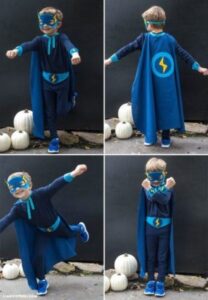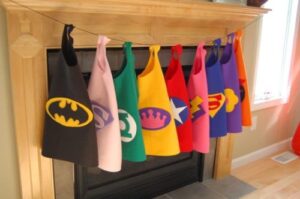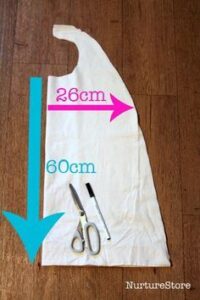 There are loads of superhero printable masks, logo's and themed decor to choose from. Here are some of the ones that I thought you could use for getting started with the birthday preparations.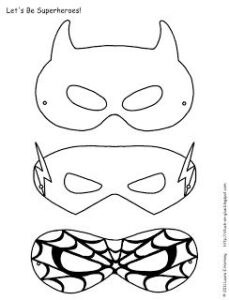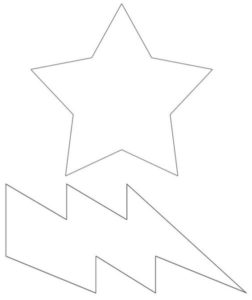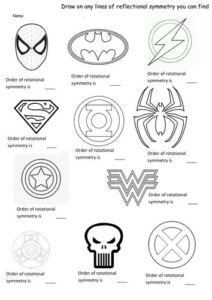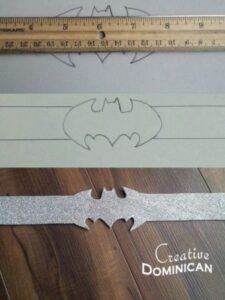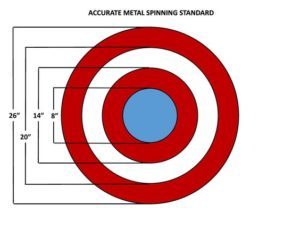 Making a cape from scratch is really easy and with some old clothes, the cape is half-way to being finished. By cutting a t-shirt open at the seems, so it can be fully opened, is pretty much all there is to a low-budget cape. There are loads of alternative techniques and with a little help from Google, you'll find loads of DIY methods to get started.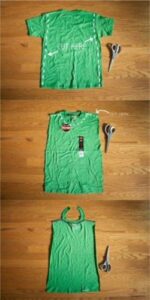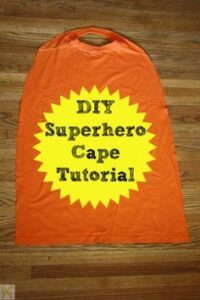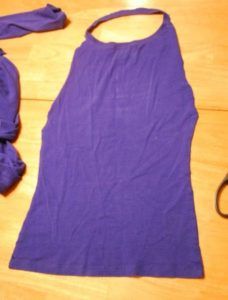 There is some really good quality costumes and cape designs that can be bought and some that stand out as superhero classics are these. Hulk in green is a favorite for kids that love to run around at the party and pretend to be all tough. The kids iron man outfit is great and with the hand up they are ready to do the stark impression. The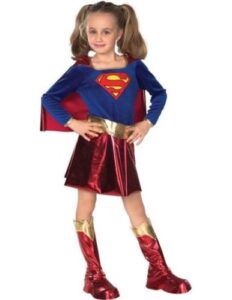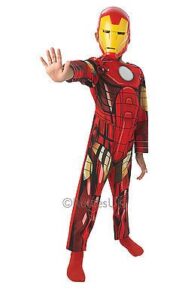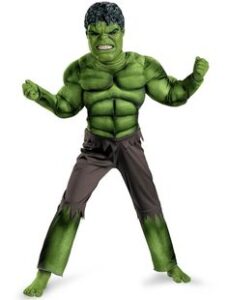 Captain America with his shield is a must-have for some enthusiastic children and the boy in this seems excited. Wolverine and the muscle man are another two all-time favorite of mine and with those claws the birthday party better be careful.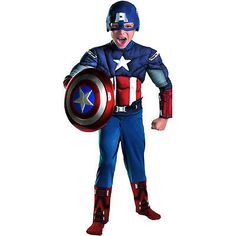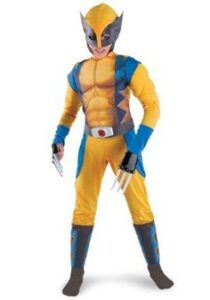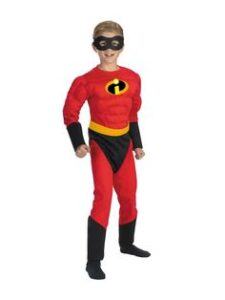 Decorations 
There are loads of decorating ideas for a superhero party and will a little time and effort the party could be as if you'd stepped into a Marvel comic book. The theory for me is the more decorations the better and sometimes that is simply down to making time to shop or get creative with some home DIY.
Superhero birthday entrances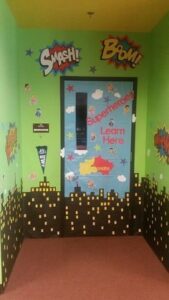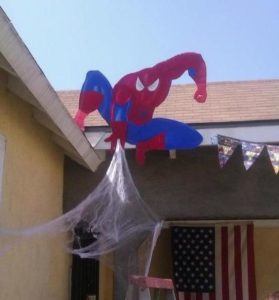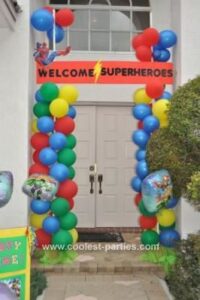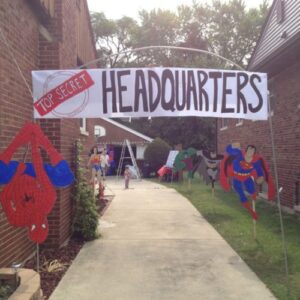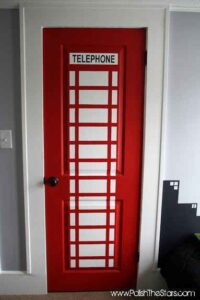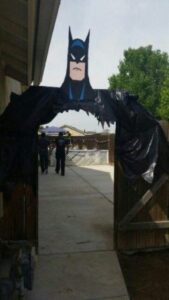 There are loads of different types of decorations to choose from and depending on the theme you've chosen it'll be different. The classic party decorations for these themed events requires a lot of planning and time, especially if you want things to look fantastic.
There are so many decorative items to choose from and the first decision is if you're going DIY or buying. I've added some photos and ideas to help make options a little clearer. Here are some of the home-made superhero party ideas DIY to thinking about.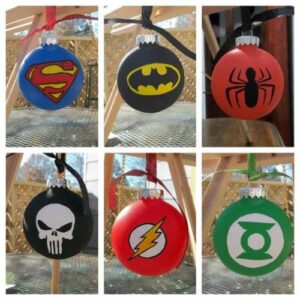 Comic book table party capes are a way of creating a superhero atmosphere in a room, especially when large and barren feeling. These Wolverine claws get the kids really excited and cause loads of excitement thinking that Wolverine is in the room next door.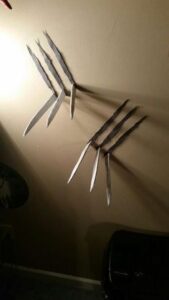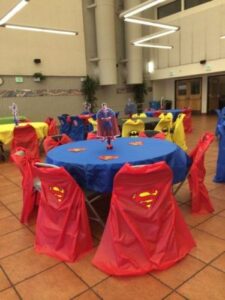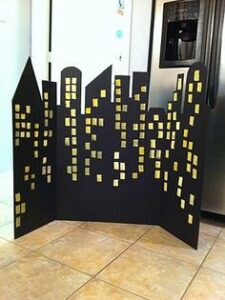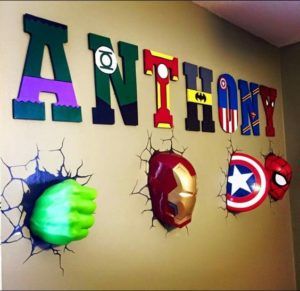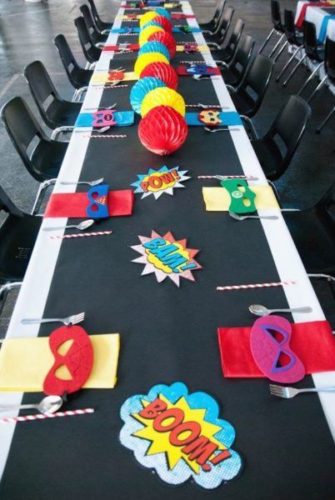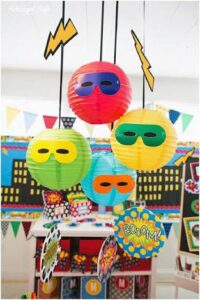 Balloons 
Every party has balloons otherwise it's just not a birthday party. The superhero selection of balloons are extensive and the range is vast. Most party planners use balloons to fill-out a room if it's large and the children go mad for them, playing bouncing and bursting by the end of the birthday bash.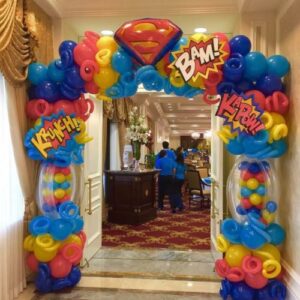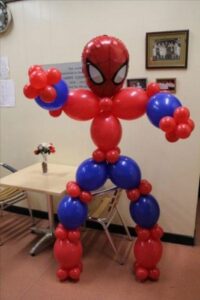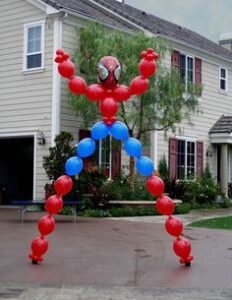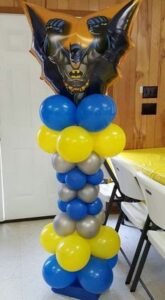 The above balloons are custom homemade superhero diy made and might be a bit of a challenge for some. There are loads of already designed balloons to choose from and online is probably one of the best places to buy them. Here are some on amazon.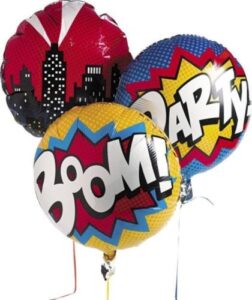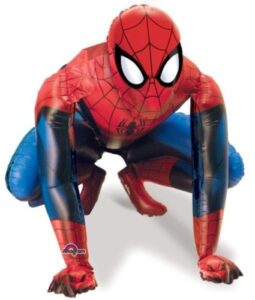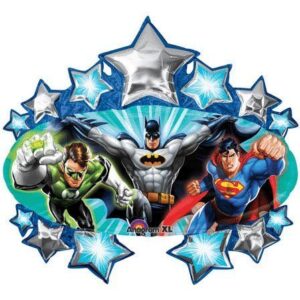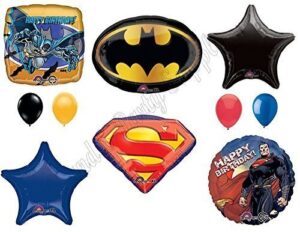 Party Banners 
There are loads of superhero banners that brighten up the room and make the house come alive. These are cheap and easy to get from most shops, especially online. The personalized banners are very popular and they come in all superhero types and you can highlight your child's name with an epic background.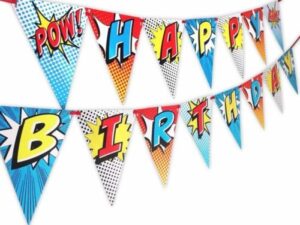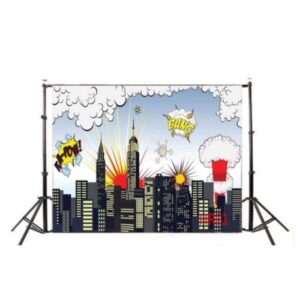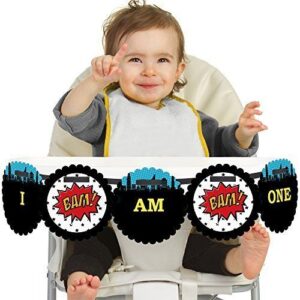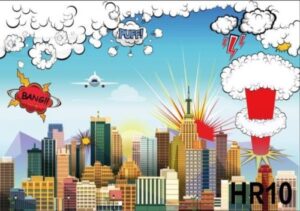 Superhero confetti 
Having loads of confetti makes for easy decorating and with a simple stick-on, a bottle of water suddenly becomes a superhero drink. Tables become bright and decorated, which is easy to do with confetti. There are loads to choose from whatever your theme is, Amazon is usually the best place for this.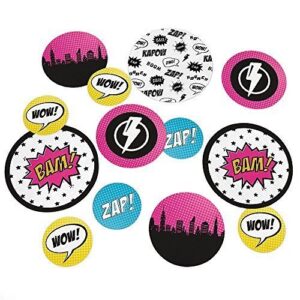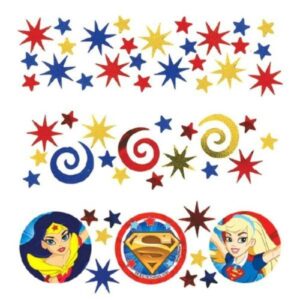 Wall Superhero decorations 
There are loads of terrific wall superhero decorative images to choose from and the more the better when creating a birthday party to be remembered.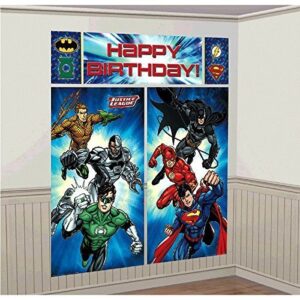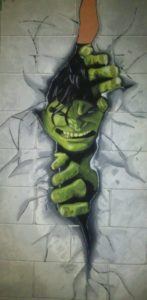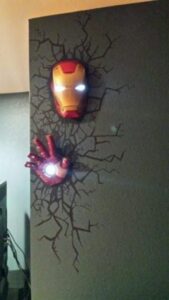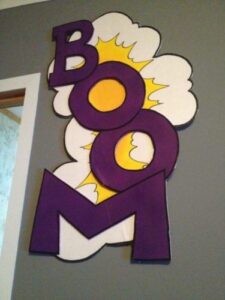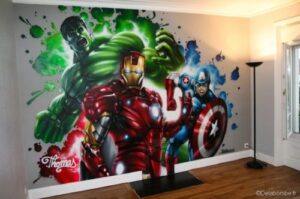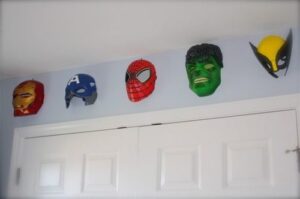 Decorative Table clothes
A superhero buffet and dessert table clothing is a great way to cover the table and prevent any scratches or mess. This one is plastic and is ideal for children. There are loads to choose from and every character type to suit the kid's favorite superhero. With the POW and BAM Thor might come with his hammer at this rate.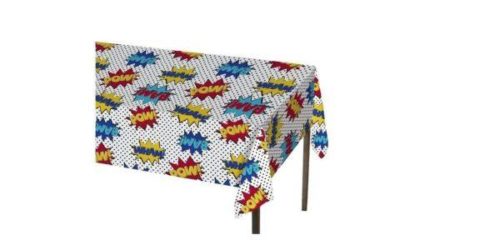 Party hats
There might not be room for hats with all the superhero mask and capes on, but here is a few you might like. The is always options for making your own diy party superhero hats and here is a few good examples to choose from on Pinterest.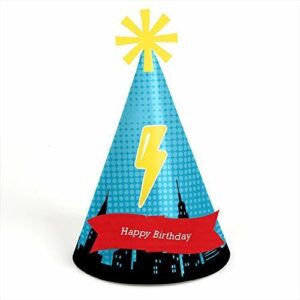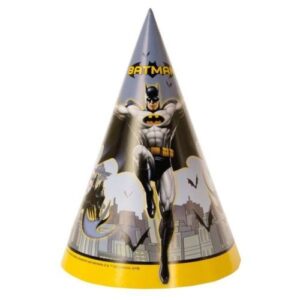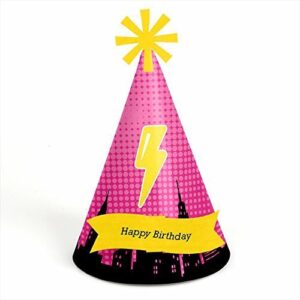 Superhero Inflatables 
Having inflatable toys at a children's party is always a good idea, especially when they are superheroes and needs to save the day. Inflatable superheroes vary in height and dimensions, but the bigger the better for themed superhero birthday parties. They can be used for a multitude of purposes from centerpieces to stuck in the corner. They are usually cheap and a great space filler. There are really big ones on offer on Amazon and for those willing to spend a little extra you could have an inflatable that the whole street could see.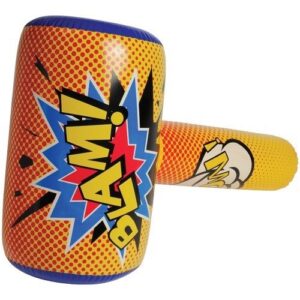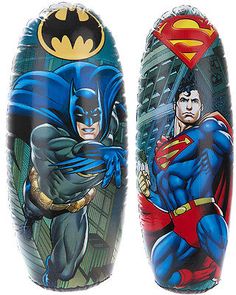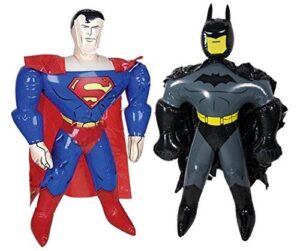 Superhero games and activities
There are loads of different party games to encourage the little superheroes to have even more fun. Party games for 5-year-olds are different from games for adults. Here is a classic superhero games list for kids: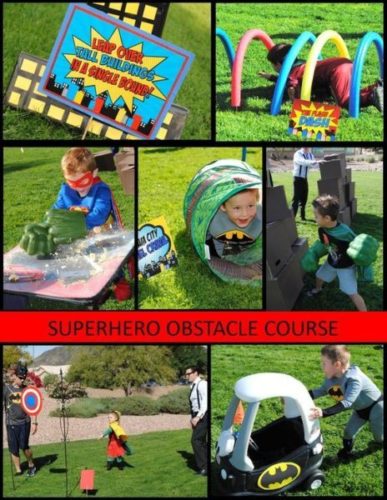 Tag the Villon
Face painting
Arts and crafts
Hulk smash
Make your own masks
beanbag toss
Bomb diffusion
Spiderman laser maze
Bash the wall
Spider crawl tunnel
Obstacle course
Captain America Frisbee
Superhero bash
Who's Your Nemesis
Superman race
Quick Flash dash
POW and CRASH
Throw the bomb
Most superhero games are already existing game types and play, just worded differently. The classic kids games are plentiful and loads of fun, so get creative and let the battle of good and evil begin.
Hulk wall smash 
hulk smash-it wall where kids get to break down the wall like Hulk does. Kids love smashing, crashing and bashing, just like their heroes.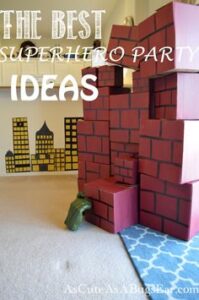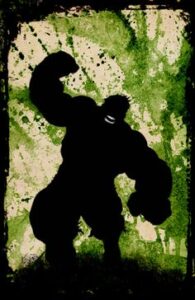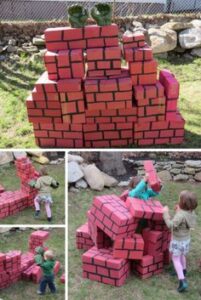 Superhero themed music 
There is always time for some superhero-themed music at the party and this activity can be mixed with games.  Avengers are Earth's Mightiest Heroes and with the movies soundtrack that birthday will sound epic. This ingredient shouldn't be underestimated and a superhero cartoon always had a soundtrack backing the superhero all the way to victory. There are loads of associations with music and iconic songs from the best movies are engraved into our memory and almost always mixed with fond memories. Some throw-back tunes you might remember are:
Cowabunga dudes – Teenage Mutant Ninja Turtles
Spider-Man Spider-Man does whatever a spider can – The 1969 classic
do do do do do In-specter Gadget – Inspector Gadget with the 1983 hit.
na-na-na-na-na-na BATMAN…Batman the iconic TV superhero theme from the 1960's
Bounce house 
The bouncy house is great for kids playing on and with all that ice cream and sugar-filled sweet they will want to jump around. There is loads of options and depending on the size of the party and number of guests the size of the bouncy house will vary. I always recommend getting one for parties with numbers above the 50 mark.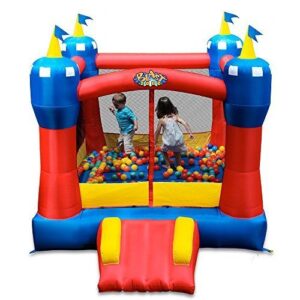 Prizes and pinata 
We all like winning prizes and children are no different and getting some pass the parcel time games running will keep the kids entertained for a while. The pinata is a classic game where kids get to run around and win prizes.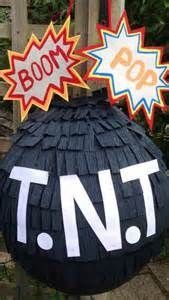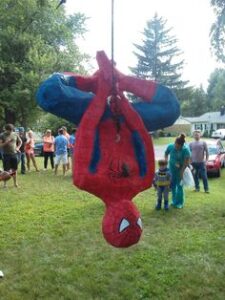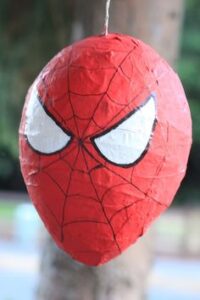 Superhero face-painter 
Hiring a face painter for the birthday party is another great way to get the kids all wearing unique and stylish masks without needing to worry about getting the mask prepared or bought. There is always local face painters willing to be hired for a few hours and depending on your location the prices vary..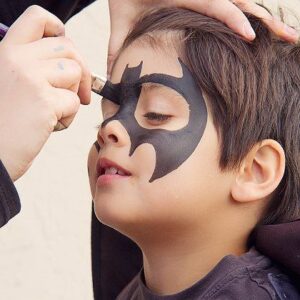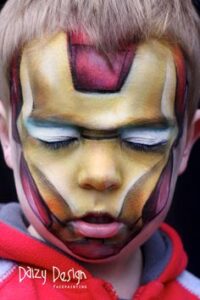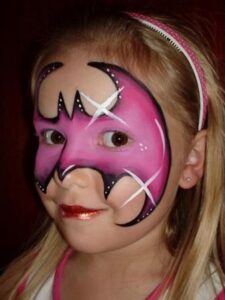 Superhero wet slides and kiddie pools
This is for those parents wanting to guarantee their kid has the best birthday comic themed party on the street. This superhero slide with a pool at the bottom is huge and with a big garden and a connection to the mains, this is the main event of the day.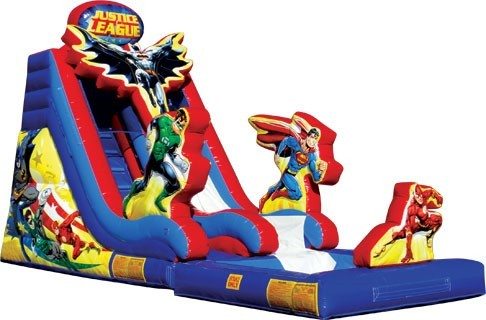 Superhero photo booth and Picture 
There are loads city skyline backdrops to choose from and having an official place for the end of the day's party to a photo is ideal. Every parent wants to keep a note of their child's happenings and when dressed up as a superhero they will wanna get one for the living room. They can be bought from outlets and superstores, but DIY is always an option but set aside a day if planning to. However, there are wall stickers that are reusable and easy to use, which is great for ease of use.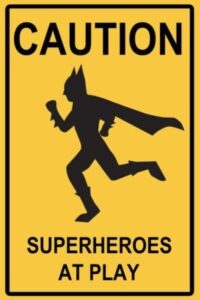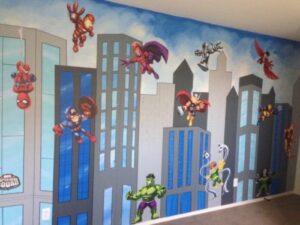 Superhero party arts and crafts
Every kid enjoys creating a superhero mask, figure, and cape, so by getting them to make the outfit they learn and have fun all at the same time. Superhero capes for kid's birthday parties are a must and you can be sneaky with getting parents to bring along an old t-shirt and get the children using their initiative with DIY.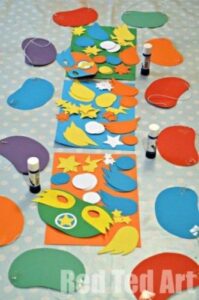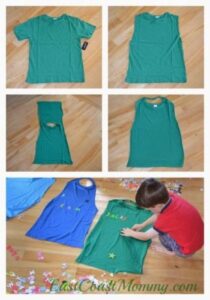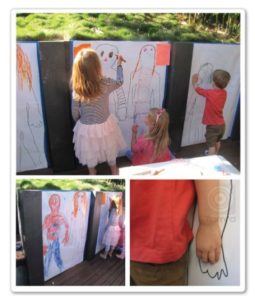 Superhero party gift bags
superhero favor ideas and birthday favor bags are a final thought and gesture to thank all the guests. This gesture goes a long way and the next day when things are dull in comparison and little reminder perks the child up.