Do you remember a while back when I showed you the train table we made?
Well, they've had it for years and recently my nephews kind of outgrew their train love, but my sister still wanted the table to be a usable, fun toy.
She came up with a plan and my dad and she went to work. The boys still love cars, so this is what the table was transitioned into.
I don't have a full tutorial for this, but I have lots of pictures. They used a large sheet of MDF and routered the edges to make it rounded.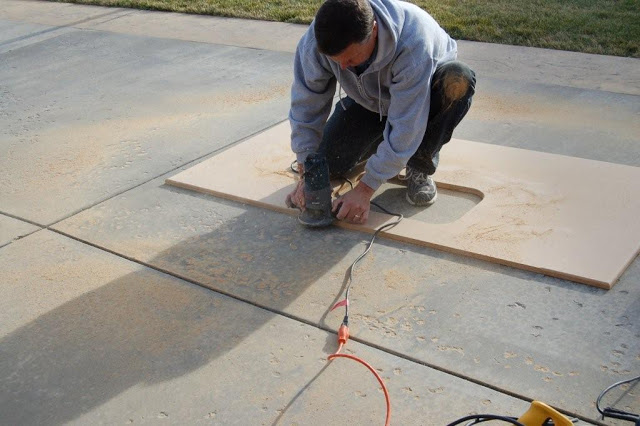 It still sits on the Ikea shelving, providing lots of storage space for toys.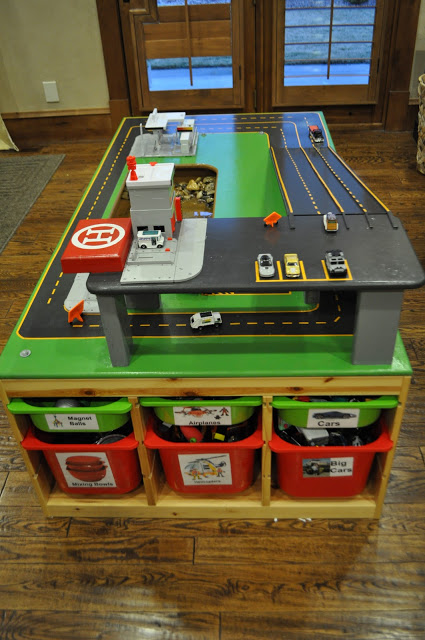 The table features lots of parking spaces. It also has a ramp (for reaching maximum speed.)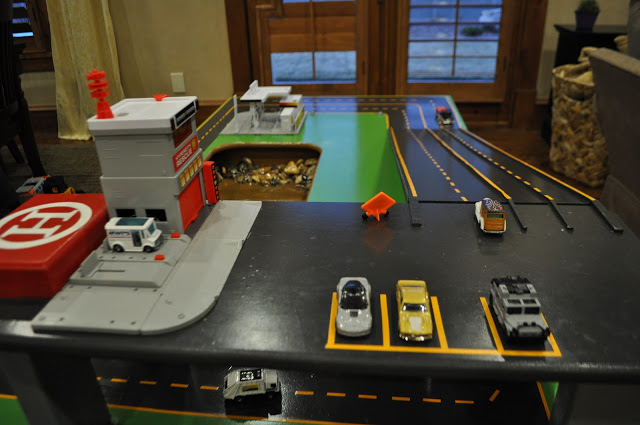 There's a built-in gravel pit. (You can see where the box was screwed in. The screwed were countersunk, filled in, and painted over on the finished table.)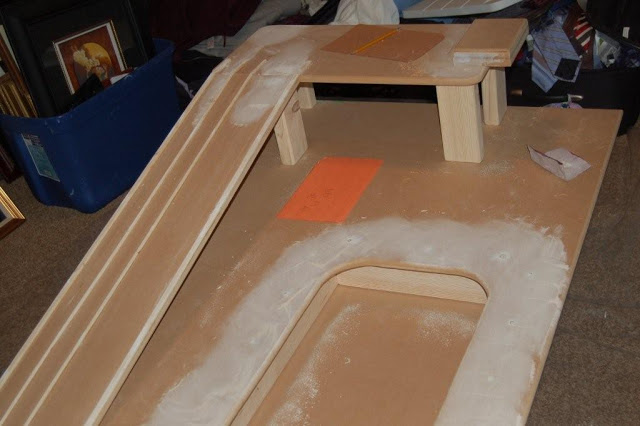 No, it's not wet. It's a thick epoxy layer so it looks cool and dirty, but it's completely clean and sealed off. I know you want to touch it. Sorry, this is a computer screen so you can't. You just have to take my word for it 🙂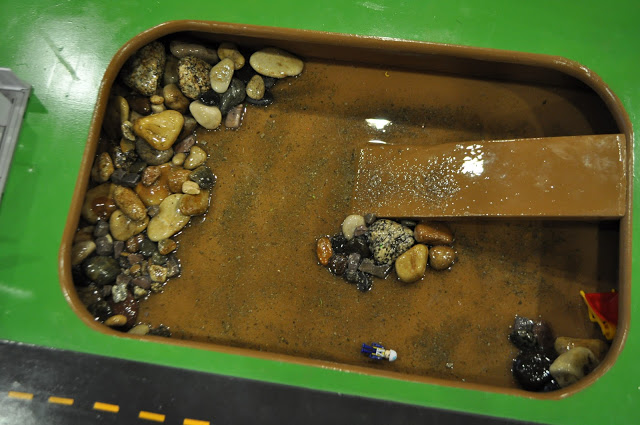 There was a lot of painting, taping off, more painting, etc. She used vinyl for the yellow lines on the road and then put a coat of polyurethane over everything.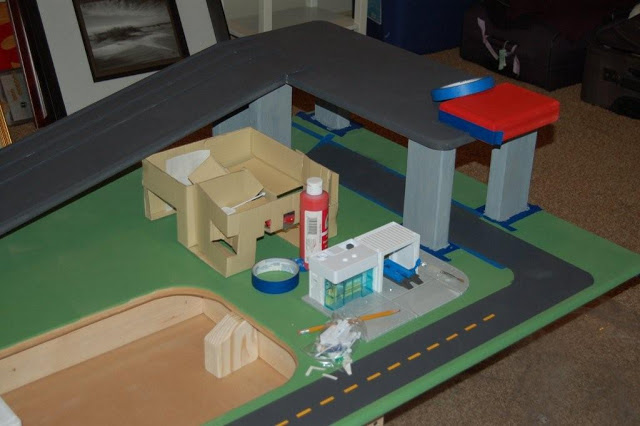 The buildings are screwed down tightly. They are made by "Tomica" and they are fairly inexpensive. They have a gas station, a car repair shop, and rescue station.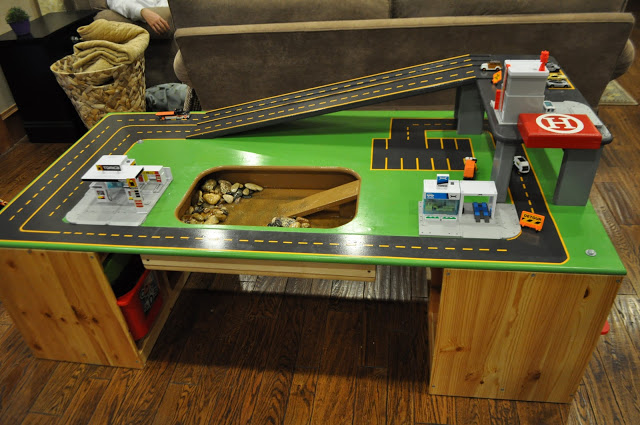 Pretty sweet, huh? You might just want to invite yourself over to play. I do fairly often 🙂
Thanks for reading!