Thanks for reading our article on how to keep baby warm at night without swaddle!
You can try to plan but you can never prepare enough for unexperienced or unforeseen circumstances.
Having my first baby taught me this. Before she arrived, I went through different levels of panic attacks wondering if I was fully equipped with the know-how to being a successful mom.
In parenting and pre birthing classes, you'd be taught to swaddle your baby.
You just won't think there'd come a time when you'd run out of clean swaddles and have to improvise ways to keep your baby warm at night. I was once met with this incident and thankfully scaled through.
Here are some tips to keeping your baby warm at night without a swaddle:
How to Keep Baby Warm at Night Without Swaddle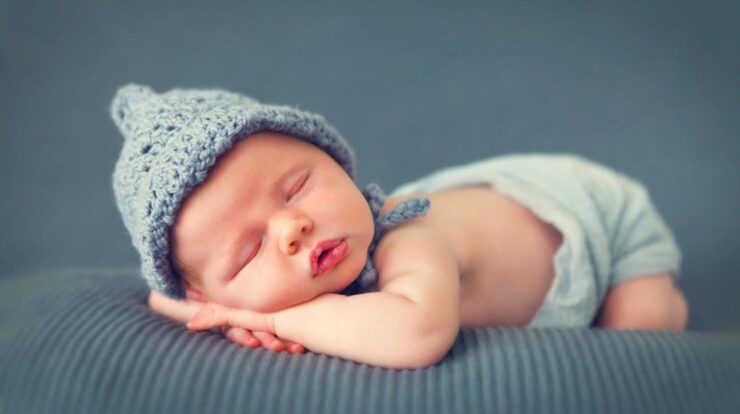 In this section, you'll learn all the different ways you can keep your baby warm at night. All can be done without the swaddle. And when done properly, they are very effective.
1. Positioning the Crib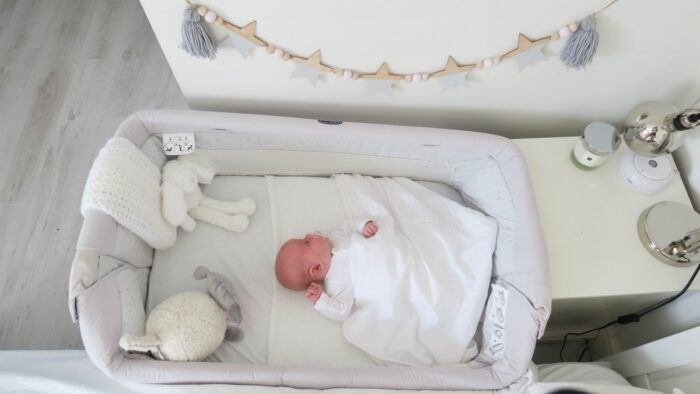 The positioning of a crib can help is important in harsh weather conditions. If you are working without a swaddle it is even riskier.
Make sure to place cribs far away from windows, vents, and fans and closer to the wall.
Direct heat isn't good for babies.
But if you find yourself without a swaddle you can place the crib without the baby in it close to the heater. This will allow it to absorb enough heat.
After that, you can then move it back to its safe position before placing the baby in it.
This way your baby stays, warm and cozy in its crib.
2. Hot Water Bottles or Heating Pads
It may get a bit daunting moving a crib up and down after a while and you'll need to stay alert and strong for your baby.
Should you for any reason run out of swaddles, you can improvise with hot water bottles, heating pads or heating blankets.
But how?
What you want to do is preheat the baby's mattress for a good enough time before laying your baby to sleep.
Be careful not to leave heating items on the mattress with the baby in it to prevent overheating or scalding the baby. You should also make sure you do not heat up the mattress for longer than is necessary.
3. Dressing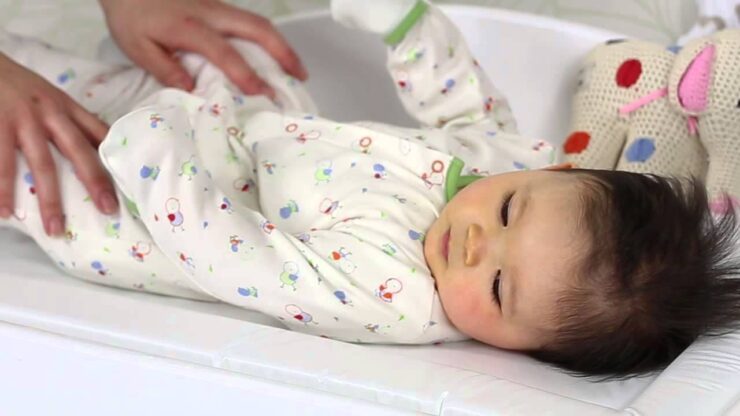 In trying to keep your baby warm, you might be tempted to over-layer your baby up.
Don't!
Because babies are unable to control their temperature. Nor can they tell you when they get too cold or too hot. So, you'll have to transform yourself into a human thermometer.
Onesies are usually advised for babies.
You can also work with knitted hats and socks. In the absence of a swaddle using a light layered blanket that's securely tucked in on all sides of the mattress is ideal.
This'll ensure your baby keeps warm and prevent them from rolling under the blanket and suffocating.
4. Monitor Room Temperature
Keep an eye on the temperature of your baby's room. You need to make sure that it does not get too hot or cold.
The ideal temperature of the room should be between 20-22.2 C which is 68-72 F. In any case where you're unable to regulate the temperature and it starts to get colder than normal, don't panic!
Your body has the ability to regulate its temperature. Simply pick up your baby and move around a little.
As you generate heat for yourself by moving your muscles, being that heat is transferable, your baby will keep warm in your arms.
5. The Good Old Pajamas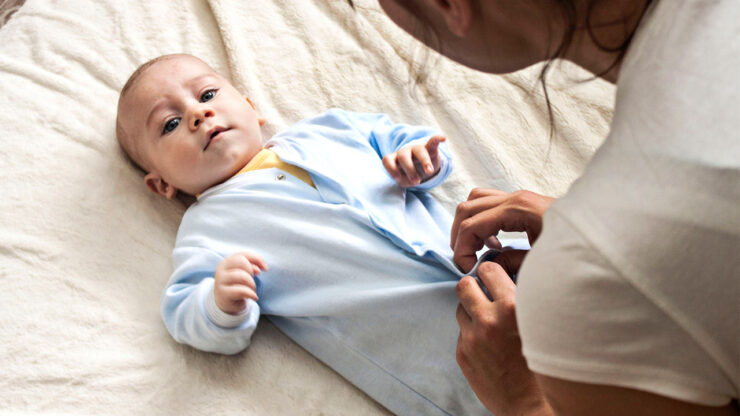 Good old sleep pajamas and a skullcap are practical for your baby. If you don't have that, you can also use layered clothing that isn't too tight and one that's easy to take your baby from.
One important thing to remember is to avoid too much clothing/covering for your baby, even in the warm month. This will help in reducing the risk of suffocation, especially when you're not around your baby for immediate action.
Moreover, too many coverings can cause unnecessary overheating, which may be harmful to the baby.
Another thing to watch out for is the comfort of your baby. As long as the dressing is moderate, your baby should be convenient.
6. A Space Heater is Good Too
You can also use a space heater to heat up the room during winter. However, a space heater is best suited for newborn babies.
Once your baby begins crawling and can draw things, they can become a risk. Why? Because they can easily burn. In most cases, they're plugged in.
A less risky one is the microwaveable style heaters. These types don't need plugging so they are safer.
Final Words
As you can see, keeping your baby warm at night is something you can do. And you don't necessarily need to have a swaddle.
As long as you're willing to put in the effort, you should be alright. Read this article carefully, pick the gems in it and apply them.
Fortunately, there are a lot of styles you can employ when using a blanket is not an option. And they're simple enough even for a new mom. They also won't cost you a dim, only some time and effort.
Let's know in the comment section how you handle this phase in your journey to help new mothers.