Shopping on the internet has become an incredible tool. It is an excellent opportunity to save time in today's busy world. It is especially important for young mothers, who have a lot of work to do during the day. To-do-list of most mothers is so long that you will not find a slot there for traditional shopping. That is the reason why numerous women have started to purchase clothes for babies online. Some people believe that online stores will substitute conventional stores in the future. Do they really have a chance?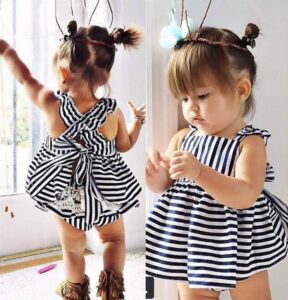 All Sides of Online Shopping For Baby Outfits
When talking about benefits, one can name a long list. If you have never tired of purchasing clothes online, you should know all the benefits and drawbacks.
It saves time. Most moms do not have time to search for the best cute jumpsuits for little baby girls in traditional shops. Let us be honest – it takes time. If you go with a baby, he gets tired quickly. If you want to go without a baby, you need a babysitter. Shopping on the internet is more efficient in terms of time.
You get a better choice. If you cannot find a brilliant dress for your baby girl in one store, you can check the other one. It is so convenient. You simply sit on a sofa and surf the net. There is no need to go to various shopping malls and a waste of time.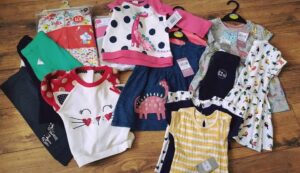 Delivery terms can be a downside online It can vary dramatically. Delivery can take from 3 to 10 days depending on the distance. If you need a certain outfit to be delivered quickly, that will be a problem. Shopping on the Internet is a perfect solution when you are not limited in time.
You cannot try clothes that you are buying. It means that you can easily choose the wrong size. However, it is not a problem for all online stores. Online shops usually have a rather flexible return policy. Orders can be returned within 14 days. As a result, you lose time because you either order the right size or purchase a different item somewhere else.
You can easily buy more clothes than your baby needs. This is a widely-spread problem. Shopping online is so simple that people sometimes do not realize how much money they spend. You subconsciously add many items of clothes to cart and make an order. You realize that you have ordered a lot of unnecessary things only when the order arrives. Good thing is that most shops provide additional discounts for big orders. It helps you budget a little but it is better to shops wisely.
Despite some disadvantages, most parents find it efficient to buy clothes on the Net. Get stunning attire for your baby boy or little princess! You will definitely find incredible clothes online!