I had so much fun working with all my old t-shirts when I did the upcycled boy hats. This time around I thought I'd give girls a try. (Don't worry, I'll do a boy version of it later.) Let me introduce the Upcycled T-shirt Dress.
Now right off the bat, you might be thinking, "That's nice but I don't have any cute t-shirts or knits." Don't you fret or frown? I've got an extra little step for you.
After rounding up my t-shirts, I felt like some of them needed something extra. I bought these foam stamps from Hobby Lobby.
There were 12 little stamps and I think the pack was less than $2. I painted my fabric paint onto the stamp and pressed it onto the fabric. I did this until it looked like a funky knit fabric. (Don't worry about each stamp being perfect. They won't be, but it'll still be really cute. It'll look more vintage.)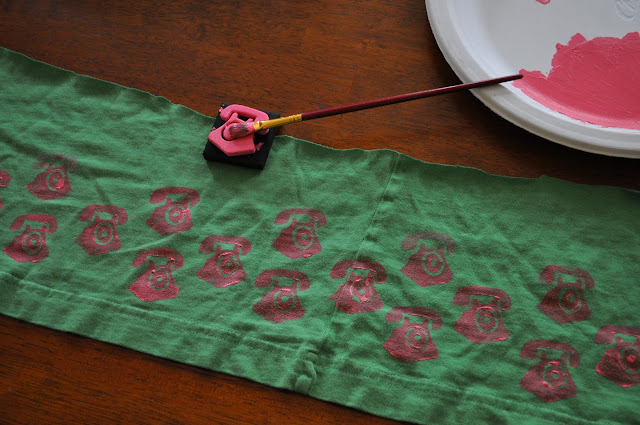 I did another one using a lip stamp from the same pack.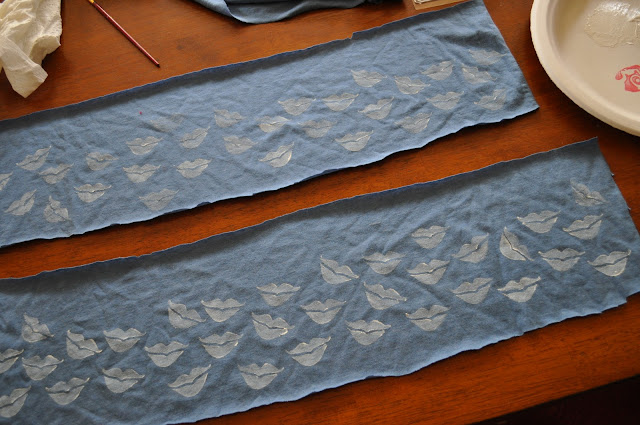 To add a little variety, I took another fabric and drew "XOXO"s all over it with my fabric markers.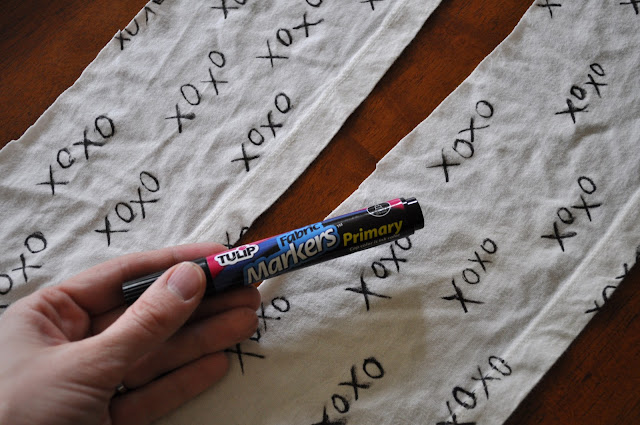 For the top of the dress you can cut off any shirt. Maybe you can find a shirt that has a stain on the bottom half that you would have gotten rid of. Or if you're using a new one, save the bottom to make my Anti-layer Tube Top.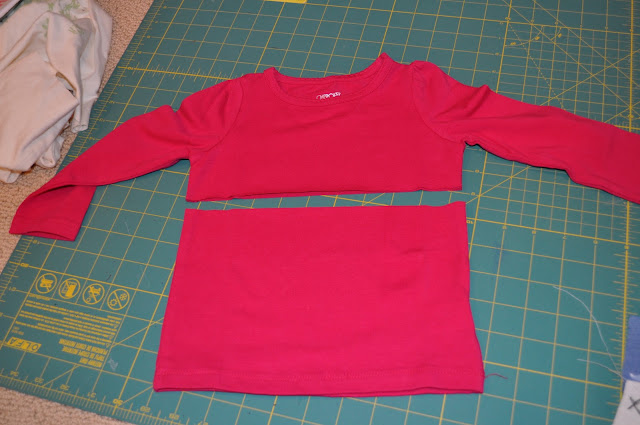 Next, I aligned all my different strips and sewed them together. I wanted the seams to be on the outside, to give it that messy, patchy look. You need two of these pieces – one for the back and one for the front.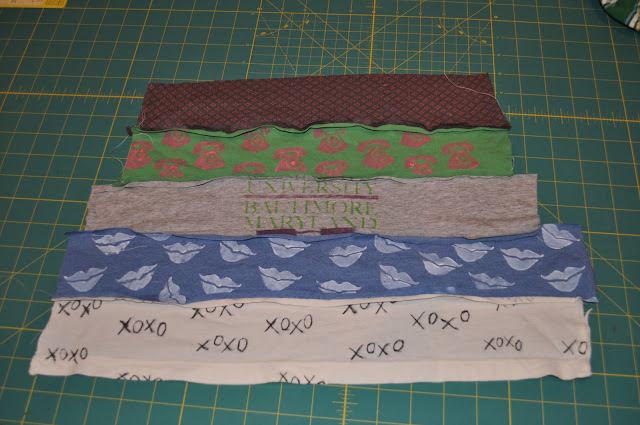 I trimmed the edges carefully. I wanted the dress to be a-line and I made sure the top of the skirt was about a 1/2 inch wider than the bottom of the shirt, so that after I sewed the from and back of the skirt together (using 1/4 inch seams) they would be the same width.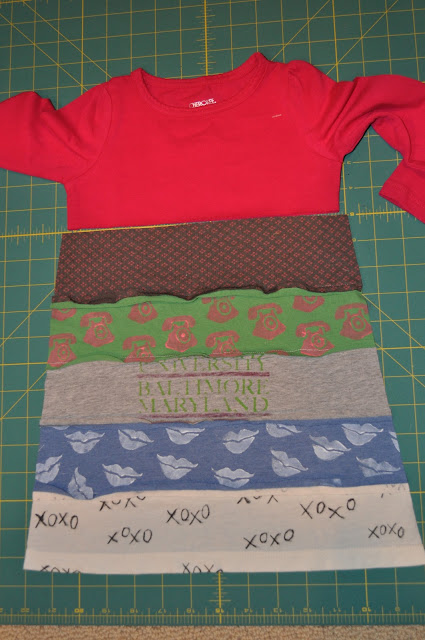 I sewed the front and back together, but I didn't want those seams on the outside. (Tip: I like to start at the bottom of the skirt to make sure the two parts line up.) I also made sure to use the bottom of a t-shirt for the last layer so I wouldn't have to do my own hem. Clever and lazy, yes. Lastly, I sewed the skirt to the top.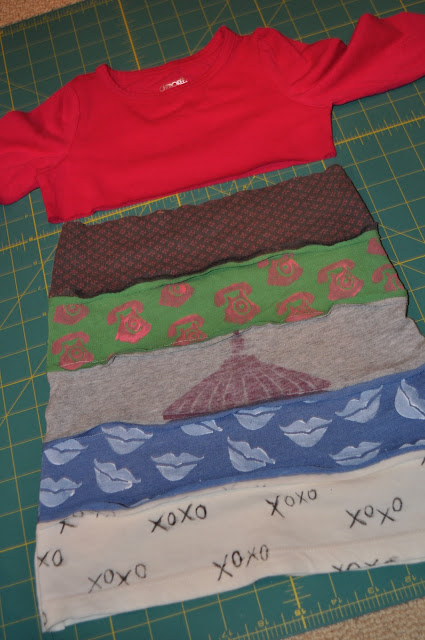 It was a fun project and I was happy to give my dull old knits some extra life.
I hope you're enjoying the Refashionista event. There's lots more fun to come. Thanks for dropping in!