Are you looking for cheap gifts for boys for their birthday or Christmas? Perhaps you have already bought their main gifts and are looking for some smaller stocking stuffers to finish off their gift shopping. Well, you have come to the right place, as here we have 11 of the best gifts for kids under $10. There's something here for boys of all ages, ranging from wooden puzzles for toddlers to a journal for tweens to write in with their parents. Let's first look at some considerations when deciding which gift to buy.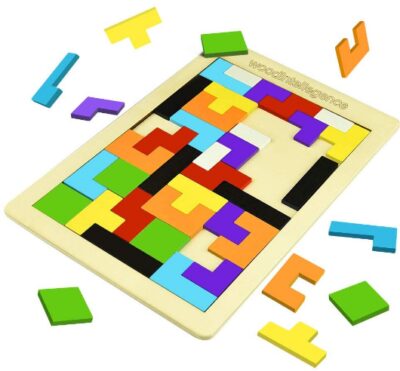 Considerations When Choosing Cheap Stuff for Kids
There are a few things which must be considered before making a decision as to which of the $10 gifts to choose. Of course, budget isn't a factor here as all the gift choices and ideas are very low cost. Instead, you should think about the boy's age and his interests, to ensure you pick something he will enjoy using. You might like to choose something to complement another gift he will be getting, or perhaps something to keep him entertained over the festive period.
11 Top Gifts for Boys Under $10
Now we know a little more about picking the best gifts under 10, let's look at some of the best options out there. You're sure to find something here he will love!
1. Flying RC Ball Helicopter

RC toys are always popular gifts for boys, and this cool flying ball is easy to use and loads of fun! It's controlled simply by holding the hand under the ball, and watching as it flies up to 15 feet in the air. It uses infrared sensors to avoid collisions and to continue detecting your kid's hand underneath. The crystal ball lights up and flashes in different colors with LED lights, making for an awesome night-time flying experience. The flying ball takes around 30 minutes to charge, and is ideal for boys aged 6 years old and above.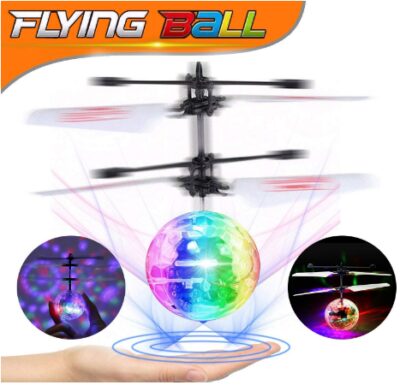 2. Difficult Riddles for Kids Book
Many kids love brain teasers and puzzles, so if you're looking for inexpensive gifts for kids, this book of 300 riddles is sure to be a hit. It will keep them entertained for hours, and will challenge them to use various skills such as logic, memory and looking for patterns. The book is best suited to kids over the age of 9 years old, and older kids and even adults will enjoy it too. Kids will love challenging their friends and parents with the riddles once they have cracked them (or looked up the answers!).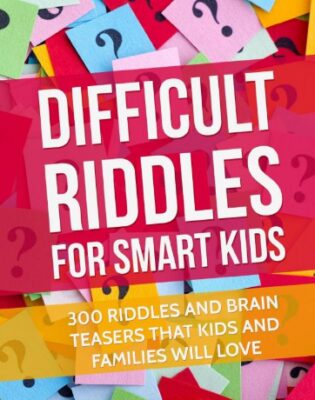 3. UNO Minecraft Edition
UNO is a classic game loved by kids of all ages, so fans of Minecraft are sure to be delighted with this unique edition. The basic rules are the same as the original edition, but with some fun twists using cards featuring Minecraft characters. The game can be played by up to 10 players, and can also be played on teams if preferred. The aim of the game is to be the first team or player to reach 500 points. Players compete to be the first to get rid of all their cards, but just like in the original version don't forget to call out 'Uno' when you get to your last card! This is perhaps one of the best 10 dollar gifts in terms of the entertainment value it provides.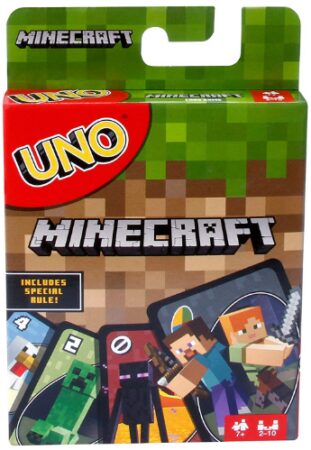 4. VTech Spin & Learn Toy
If you're looking for cheap gifts for little boys under the age of 3, this VTech flashlight is an excellent pick. It's educational and fun, and can be used to learn about colors, numbers and animals. Parents will love how it is equipped with a volume control! There are more than 50 songs and phrases included with the light, and it has five different colored lights. The light itself comes in three different color options and it has an easy-to-carry handle for little kids to hold it by themselves.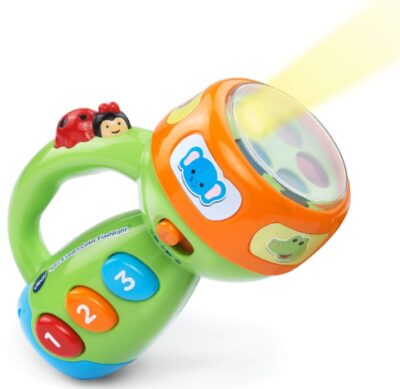 5. Wooden Toddler Puzzles
Looking for little gifts for kids that will keep them entertained for hours? How about this pack of five wooden puzzles? With a combined total of 80 pieces, it's sure to keep their brains working for a while! Each puzzle depicts a different animal – a lion, a bee, an owl, a cow and a crab. The puzzles are made from natural wood and the pieces have smooth edges for safety and to ensure the pieces fit together well. The pieces are sized just right for younger kids, up to the age of around 4 or 5 years old.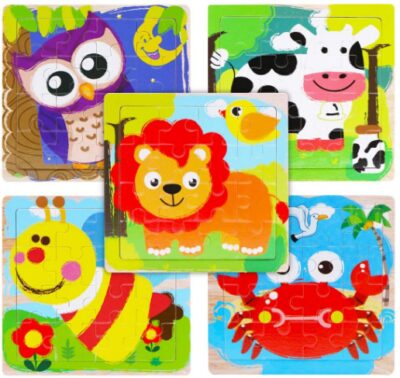 6. 4M Table Robot
When it comes to $10 gift ideas, you might be surprised to find a robot on the list. Usually, they come with a much higher price tag. This kit has a few pieces to assemble to build the robot crab, and after assembly kids will love watching the crab scuttle about on the table! The robot is very clever and will change direction if it meets an obstacle when crawling around, and will also perform tricks. 4M is an excellent brand which parents can trust to make the best creative project kits and toys for their kids.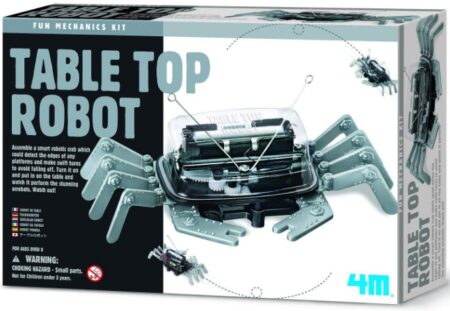 7. Journal to my Son
Next on our list of gift ideas under $10 is this journal for a mom to share with her son. It has over 120 pages to write on, and is a compact 6″ x 9″ size, so it can easily be carried around. The book is ideal for mom or dad to keep notes for their son, then gift it to them once it's filled with lovely messages and memories. Or, parents and boys can write in it together. The paper is lined for easy writing, and there's a soft cover to protect the book. This is an excellent way to celebrate how special your son is and he is sure to be overjoyed to receive this gift. It will be treasured for many years to come.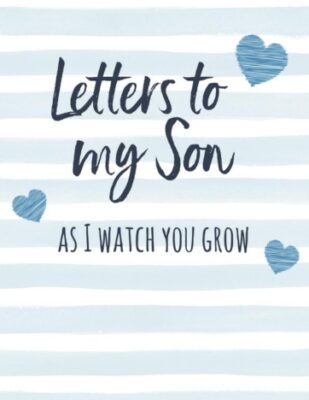 8. Wooden Tetris Game
Are you looking for a kid gift under $10 which is educational and fun? Then how about this wooden tetris puzzle game? It is made from beech wood with non-toxic paints, so it's long lasting and excellent quality. Kids can use the puzzle pieces to make their own shapes and designs such as a flower or a fish, or they can try to fit every piece back into the frame if they are really looking for a challenge! Wooden toys are great for durability and kids will have loads of use from this puzzle. It's ideal for improving hand-eye coordination as well as patience and memory skills.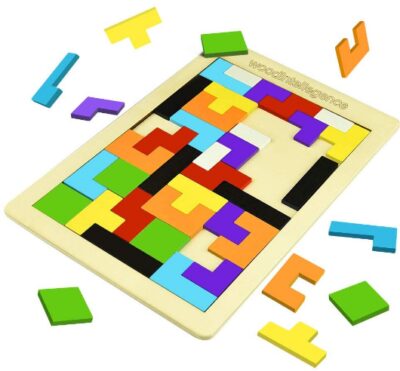 9. RC Car with Action Figure
If you're looking for great gifts under $10, you might not expect to find a remote control car on the list. Well, here we have this cute police car, which has only two buttons so it's easy for younger kids to control. Kids can press the steering wheel to hear car sounds, or press the driver to hear fun music play. There's even a light-up siren which is sure to delight younger boys. The car is ideal for boys over the age of 18 months, and they are sure to enjoy it for many years to come.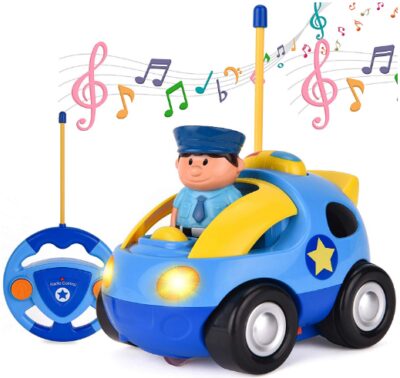 10. Infinity Cube Toy
When it comes to cheap gifts under $10, fidget toys are a great pick for many kids. This fidget cube is small and discreet, but has strong plastic blocks which are securely attached so they can survive constant fiddling. The toy is great for distracting kids from other negative habits such as nail biting or leg shaking, and can help them relax when feeling anxious.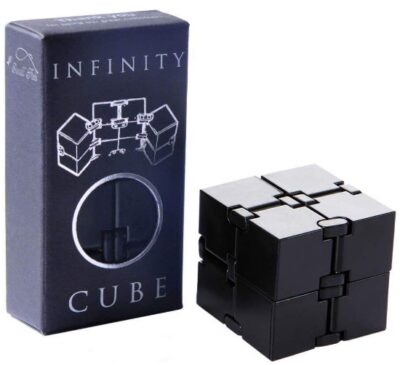 11. Magic Star Infinity Toy
Last on our list of cheap gifts for kids is another infinity cube toy, although this one is slightly different from the one above. It has two different pieces included in the package, so kids can have hours of fun fidgeting with them and making new shapes and configurations. There are two color options to choose from – either the multi-colored one pictured here, or one with interesting patterns and designs. Kids will love to play with this toy when they are feeling stressed, and it's great for passing the time away.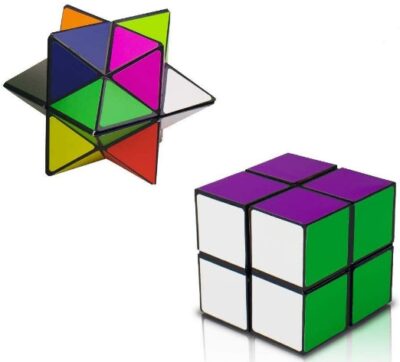 Best Buy Overall
Now we've finished looking at gift ideas for kids under 10 dollars, it's time to decide which is the best overall. That award goes to the riddle book in this case, simply because of the entertainment value it provides. Kids will have hours of fun reading the riddles and challenging others with them! It's great for keeping their brains active and is highly entertaining – boys of all ages will love it!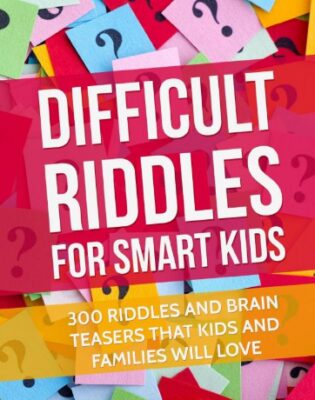 Little Gifts for Boys Who Have Everything?
Are you looking for boys or unisex gift ideas under 10 dollars, but the recipient already has everything they could possibly want? Well, they are sure to be thrilled with some of our ideas above! Books are always ideal for those who have everything, as are gifts which will be useful such as socks, slippers or bathing products. A small decoration is nice for Christmas, and you could even choose one which is personalized for a nice touch.
What are the Hottest Small Gifts this Year?
With loads of possible small gifts ideas for kids, how do you know which are the hottest and most-wanted? All the ideas we've given above are popular and 'in' at the moment. Blind bagged toys are as popular as ever, and they're nice cheap Christmas gifts under $10, ideal for using as stocking stuffers.
Best Gift reviews for Boys by Age