Picking astronomy gifts for kids can be a tricky business if you don't know where to start. It's a great area for kids to be interested in from an early age, and they will love to receive a gift related to their passion. There are loads of cool and educational toys and gifts that will delight kids who love space, as well as helping them deepen their understanding. So, if you are looking for gifts related to astronomy for kids, look no further, as here we have 15 awesome picks to choose from. You're sure to find something here your child will love.
Considerations When Choosing Astronomy Gifts
When it comes to astronomy learning toys for kids, there are a few things to keep in mind to ensure you pick the perfect one. First, check the age suggestions from the manufacturers, and ensure the toy or gift is suitable for your child's current level of understanding and their abilities. Also, there are many different types of gifts to choose from. So, think about the types of toys your child is interested in – do they like books, puzzles, LEGO, or perhaps something else entirely. Choosing a gift related to your child's interest in astronomy means they will use it all time, and ensure it provides excellent value for money!
Top Kids Gifts for Astronomy Lovers
You will now find our picks of the best astronomy gift ideas. With 15 great picks to choose from, there is sure to be something that appeals to your little astronomy lover!
1. 4M Solar System Model

4M have some great, educational toys and craft sets on offer, and if you are looking for one related to astronomy for kids, look no further than this solar system model making kit. The kit comes with snap-together pieces to make all the planets, a frame and string to hang them with, glow-in-the-dark paints, and a paintbrush. The finished model is excellent for use as a mobile, and it is recommended for children aged 8 years old and above. The set also comes with a poster filled with fun facts to help your child learn more about the solar system.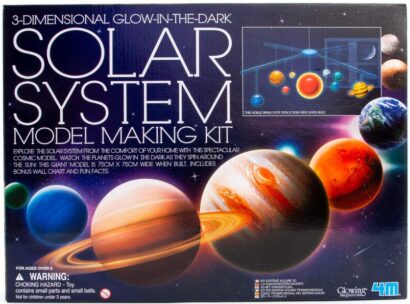 2. LEGO City Mars Shuttle

LEGO has some really great rocket ship toys on offer, and the Mars Research Shuttle is a great pick for kids aged 5 years and up. It has almost 300 pieces to build, so assembling it is sure to keep them occupied for a while. After building, they'll have hours of fun using the figures and accessories to act out fun space missions and adventures! The set comes with two astronaut figures, a drone, a Mars rover, and more. The pieces are compatible with all other standard-sized LEGO sets to allow for creative building opportunities.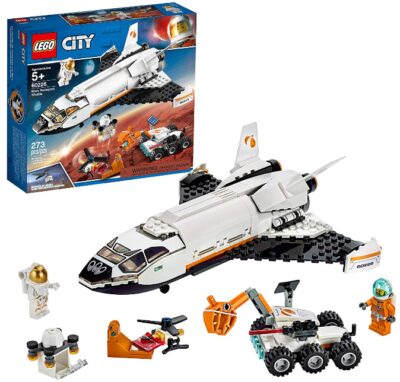 3. LEGO Ideas Women of NASA

If you're looking for something slightly different from planets toys, how about this LEGO set which focusses on the important women of NASA? It's suitable for kids aged 10 and above and is especially perfect for young girls who are interested in learning about space. There are 231 pieces to build, and four minifigures are included. There are three different parts to build, each focusing on different projects – the Hubble Telescope, the Apollo Guidance Computer, and a Challenger with three different stages, which are removable. A booklet is included with more information about the women featured, perfect for curious kids who want to learn more.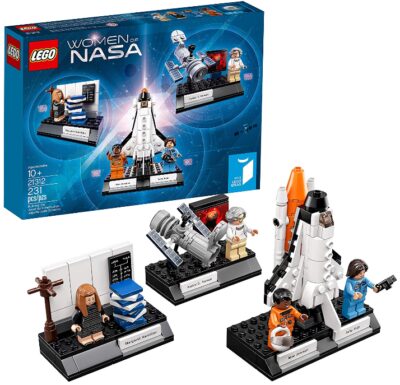 4. 4M Earth and Moon Model Kit

When it comes to space learning for kids, models are great for helping them visualize things better. The model can be built and painted before proudly being displayed in your child's room. When the lights are turned out, this model looks even better, as it glows in the dark! It can be used to learn about the phases of the moon, lunar eclipses, and the Earth model also shows the elevation of the land. This is a great project for children aged 8 years and above.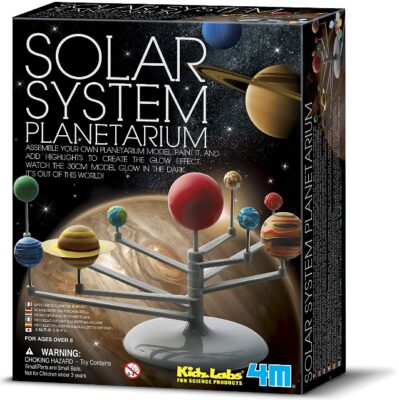 5. Space! DK Encyclopedia

When it comes to astronomy gifts, books are always a great choice, as they can help kids really deepen their understanding of the things they are most interested in. This is one of the best space books for kids as it is from top publisher DK, and is packed with fun facts and stunning images. There are even computerized 3D models shown inside to help further illustrate the points being made. Kids will love studying the infographics to learn more. The information is made easy to understand yet still covers sufficient detail to keep kids interested and educated.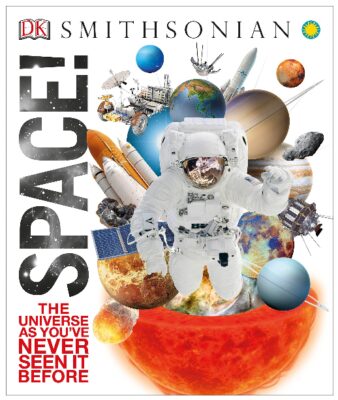 6. Glow in the Dark Space Puzzle

Next on our list of the best universe gifts we have this lovely glow-in-the-dark space puzzle. It's ideal for building on the floor, as it measures a massive 3ft x 2ft. There are 100 pieces, so it's ideal for children aged around 3 years and up, but at this age, they might need a little help with this many pieces. After building, kids will love to turn off the lights and watch the puzzle glow!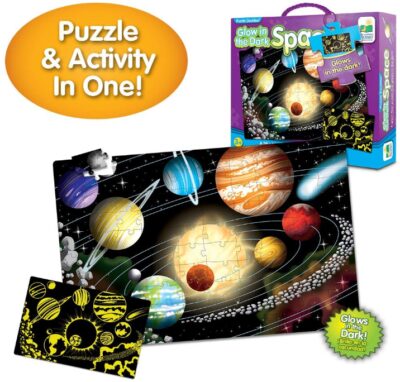 7. Qurious Space Flash Cards

If you're looking for the best educational toys for kindergarteners and above, flashcards are always a great pick. This space-themed game has 90 double-sided cards, and is perfect for the whole family to enjoy and share. There are three different games which can be played with these cards, so hours of educational fun to be had. Kids will love learning facts about NASA, science, and space, and can also put their matching skills to the test in another game.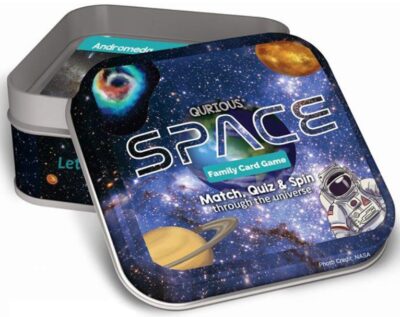 8. Metal Earth Hubble Telescope

If you're looking for something for a teenager or older child, this Hubble Telescope 3D building model is ideal. It is made from metal and doesn't require glue to hold it together. It also comes with a stand to display it on when the building is complete. The model is highly detailed, sure to delight any kid who is fascinated by space. Building it is made easier with the use of tweezers, which are not included.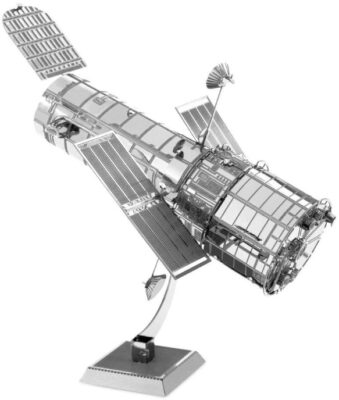 9. Spacecraft Night Light

A night light are lovely gifts, and this rocket-shaped one is sure to delight kids with a keen interest in space. It is lit using LED light, and can remain solidly on one color or cycle through the seven different options. It can be powered using batteries or a USB cable, meaning it can be used just about anywhere. Kids who are afraid of the dark will love this lamp – it will make their room look great.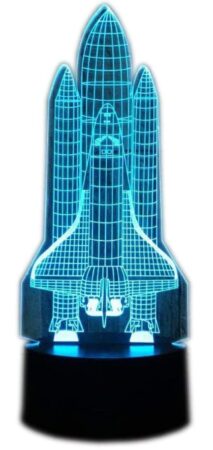 10. Solar System 100 Piece Puzzle

Next on our list of the best solar system gifts for kids we have another jigsaw puzzle. It has 100 pieces and shows each planet orbiting around the Sun. Each planet is shown in their true colors and is labeled with its name to help kids learn which is which, and the order in which they are from the Sun. The puzzle pieces are designed to fit together perfectly and will continue to do so even after the puzzle has been built and dismantled many times. This puzzle is ideal for children aged 5 and over and is great for developing their fine motor skills.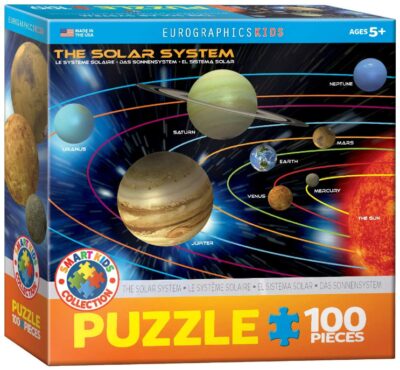 11. Space Explorer Craft Box

If you're looking for something a bit different from space toys for kids, how about this craft kit instead? It comes with the materials needed to complete six different activities. Some of these include making a kaleidoscope, a solar system mobile, learning about phases of the moon (using cookies!), and even making a board game that involves taking a trip through the Milky Way! Kids will have hours of fun working through the different craft projects. It's a good set for kids between 7 – 10 years old, and is perfect for promoting STEM learning.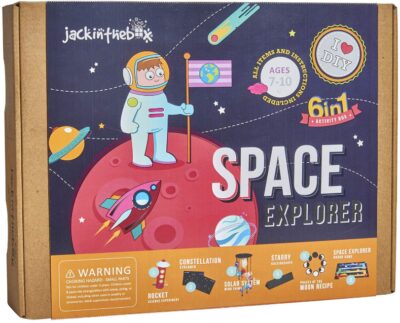 12. 70mm Refractor Telescope

Telescopes are perhaps the best and most common gifts for astronomy lovers, and this one is perfect for kids and beginners. It comes at a budget-friendly price, but has some excellent features. Children aged 7 and above will enjoy using this telescope, which will last well into the teenage years. It comes with three different eyepieces offering a magnification of between 16x to 200x. A tripod is included so it can be set up anywhere and there is also a finder scope included.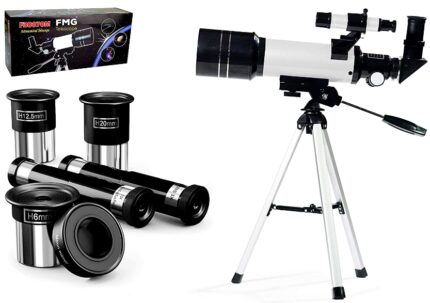 13. Galaxy Bedding Set

The next of our kids astronomy Solar System gifts is this lovely bedding set. It is full size and comes with two pillowcases, and is made from microfiber polyester material so it is extra-soft and comfortable to sleep on. Parents will love how easily the set can be washed and dried. There are a few different designs and colors to choose from, so you can pick one which best matches the child's room.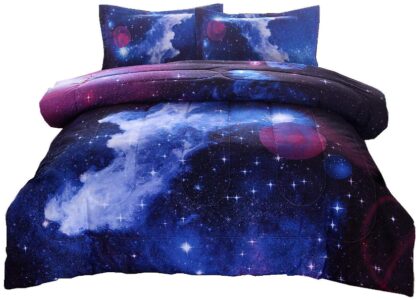 14. Rocket Play Tent

When it comes to space toys, a tent is a great choice for imaginative play. It offers hours of open-ended fun! This one comes with five games to play, as well as the fun of playing in the tent itself and pretending to be an astronaut! The extra games include darts, tic tac toe, a maze, and more. The tent is 41 inches wide and 53 inches tall to the tip, so it's a good size for most ages. The tent is strong with double-stitched seams and breathable mesh windows for good airflow.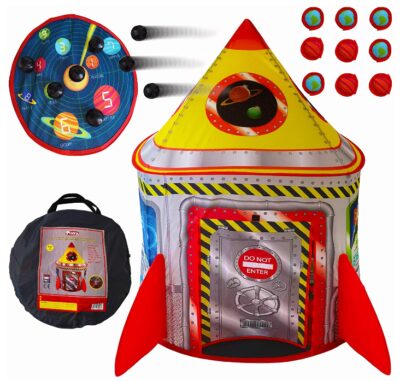 15. Floating Globe

Finally, if you are looking for something a bit different from outer space toys and would prefer something closer to home, this floating globe makes a wonderful gift. The globe measures 8 inches and the included stand helps it to float as if by magic! It also comes with an LED light to illuminate the globe in the darkness. Kids will love watching the floating globe and it can also help them learn more about geography. They are sure to find it soothing to look at. Setting it up to float is not difficult, it's just a matter of finding the perfect balancing point.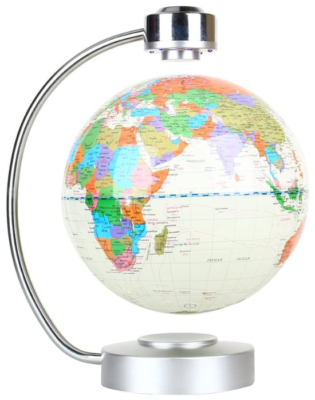 Best Gift Overall
It is now time to pick out which of the 15 gifts we've looked at above stands out the most as the best of all. Our favorite gift is the Women of NASA LEGO set. LEGO is always popular with kids, and this one is perfect for kids who love NASA and its inventions. There are not too many pieces to build, but this set makes an excellent display piece after building. It is sure to inspire kids, especially girls, who are keen to learn more about space and perhaps even become an astronaut one day!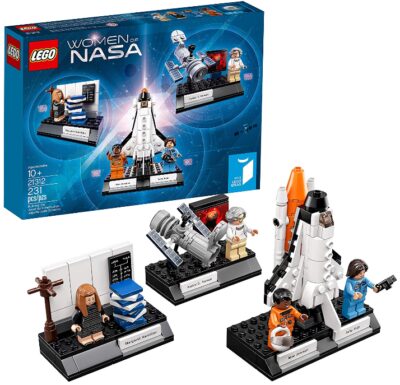 Best Budget Gift
If you are looking to spend a little less but still want to choose a quality gift, don't worry as we have another great pick lined up. We recommend the 4M Solar System mode kit if you are on a budget. It comes with everything kids need to make a detailed model and hang it in their room to look at whenever they like. They will have so much fun building the planets and painting them with the glow in the dark paints, and they will love to watch it glow when they are finished. Most ages will enjoy this project, meaning it has wide appeal.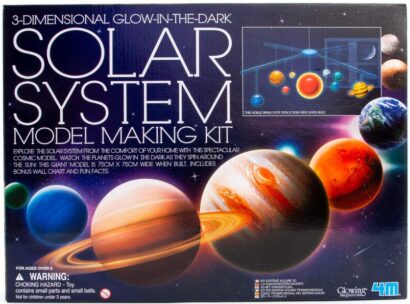 More Related Articles