There are loads of board games for 7 year olds available to choose from, so determining which one is the best can be a difficult task. That's why we are here to help with these reviews of some of the best games for kids.
Our Top Pick
Good Choice
Don't Miss
Also Consider
Battleship With Planes Strategy Board Game For Ages 7 and Up (Amazon Exclusive)
Spy Alley Board Game | Mensa Award Winning Family Strategy Game | Classic Family Board Game for...
We have included a range of different types of games, including some of the classic and best family board games for 7 year olds, as well as some new and exciting strategy games to challenge your child.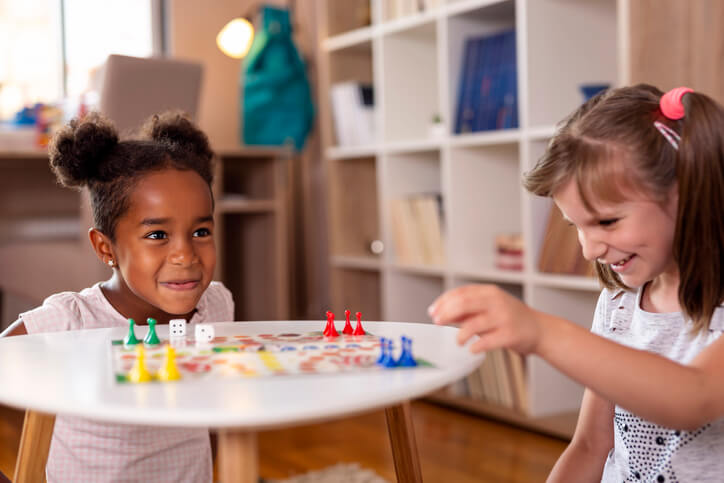 Considerations When Choosing a Board Game for Kids

When buying your child a board game, there are many things you need to consider. You need to consider what is suitable for their age and how well they will understand the game.
If they receive a game they do not understand well, it could lead to unnecessary frustration and tantrums. Go for a game that is similar to their interests and that you think they will enjoy playing. What will entertain them?
Does your child like a good challenge? If so, a challenging game would be perfect. Educational games are excellent for all kids. It allows them to learn new things and really gets them thinking. Safety is a big factor you need to consider. Is the game you are buying safe for their age or would they need parental supervision? Here are some good board games for 7 year olds in 2022.
Top Picks in 2022
1. 5 Second Rule Junior
5 Second Rule is a super cheap and affordable game for children over the age of 7. It is a family-friendly version of the very popular party game. You can have up to 3 or more players to make the game last and more fun. The aim of the game is to read a card and then say your answer, but it has to be done within 5 seconds! Silly, funny answers are for sure to be said, but the whole entire family will be highly amused with this super easy and entertaining game.
The game includes 200 cards with 400 questions, a twisted 5-second timer, rules, a game board, and 6 pawns. Keep track of your score by moving along the board. This game makes the perfect holiday gift that kids will love. The first person to get to the end of the board wins!

2. Battleship with Planes
Battleship with Planes is an extraordinary and fun combat game, and is one of the most popular board games for 7 year olds. It retails at an affordable price and has hours of long-lasting fun to be had! For amazing gameplay and grand battles, this entire battleship game has awesome airplanes in addition to ships!
In this game, you crash planes and sink ships! Track down your enemy's ships, call your shot, and fire! This game even includes 2 portable battle cases to kids can take it with them wherever they go and play instantly. Battleships is a brilliant strategy game and adults can highly enjoy it too. On the side of the ocean grid, the game includes a plane, a ship, and peg storage. It makes a great gift for any occasion and children will love it.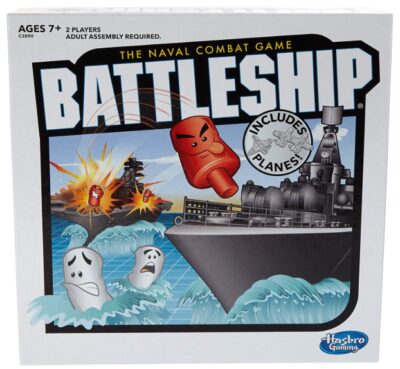 3. Guess Who Classic Game
Guess Who Classic is a super entertaining and fun board games for 7 year olds. It also retails at an extremely cheap and affordable price. This game is a classic guessing 2 player game and includes 24 mystery cards, 48 face cards, 2 game boards, 2 scorekeepers, and a rule book.
The aim of the game is to place a face card facing you on the gameboard whilst the other person can only ask you 'yes' or 'no' questions. Your opponent has to guess which character is yours and the person to win 5 rounds of the game wins. If they take a guess and guess wrong, they instantly lose the game. Parents who have purchased this game say their kids play it for hours and it is the perfect gift.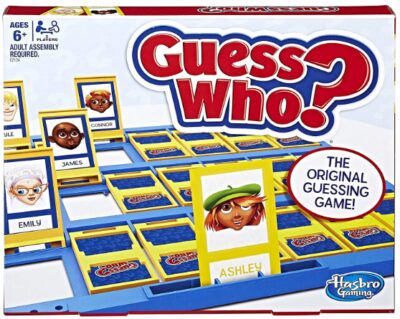 4. Blokus Game of Strategy
Blokus Game of Strategy is an exceedingly cheap board game for children aged 7 and up. It is a great strategy game that the whole family will love and learn with fun challenges. Blokus includes 1 board and a whopping 84 game pieces all in different colors. In this game, you can have up to 4 players.
Each player takes their turn by placing their 21 pieces on the game board. Every piece has to touch one of the same colors at the corners. Place as many pieces on the board as you possibly can while deliberately blocking your opponent's pieces. Once no more pieces can be placed on the board, the game ends. The player with the lowest number of pieces remaining wins the game.
Blokus Game of Strategy even won an award for promoting healthy brain activity. This fun thinking game brings inspiring competition to keep the excitement going. This is the perfect game for a family game night makes a brilliant gift for everyone. Not suitable for children under the age of 3 due to small parts.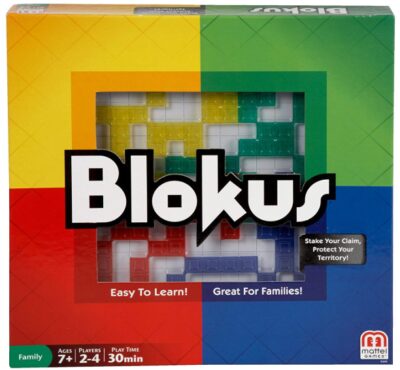 5. HedBanz Game
HedBanz is a super popular and exciting party game for kids aged 7 and up. It retails and a reasonably cheap price and the perfect family guessing game. HeadBanz is an extremely easy and simple to play question game of 'What am I?' Your opponent asks yes or no questions to work out if the picture on your head is food, an animal, or a man-made object.
The first player to work out what you are will win the game. You are competing against a 1-minute sand timer so you have to be quick guessing! Kids will challenge their creative thinking skills with the games simple questions and answers. It also gets children interactive and expressing their imagination.
The game includes 74 picture cards, instructions and rules sheet, 6 headbands, 24 chips, and a 1-minute sand timer. HeadBanz is an excellent gift for any occasion and is great for any game night.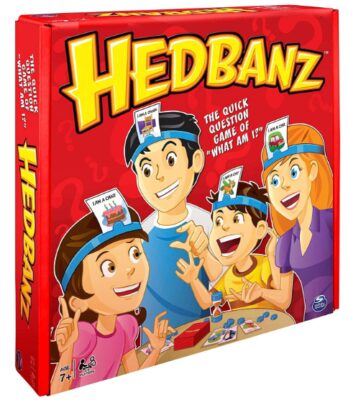 6. Hasbro Perfection Game
Hasbro Perfection is a reasonably cheap game for children aged 5 and up. The game includes 25 geometric shapes, a pop-up tray, game unit with timer, a storage compartment, and instructions. You can play this game alone or with your friends. Be the first one to fit all 25 shapes into the matching holes in the tray before the timer runs out!
If the timer runs out, the pieces will pop out of the tray and you will have to restart from the beginning! The person who matches all of the 25 shapes in the shortest time will win the game. This game is full of long-lasting fun and teaches younger children unique skills such as concentration and staying well focused.
The game is marble and is not suitable for children under the age of 3. Hasbro Perfection makes a great gift and an exciting party game.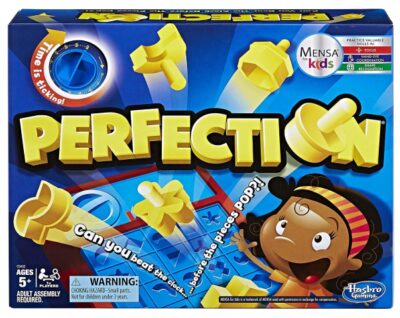 7. Jenga Classic Wooden Tower Game
Jenga is a classic and highly entertaining wooden block game for children aged 6 and up. It retails at a great cheap price and offers players hours of laughter and fun. The game comes with 54 Jenga hardwood blocks, instructions, and a stacking sleeve.
The winner is the player with the most wooden blocks at the end of the game but has not knocked down the tower. The aim of the game is to stack the wooden blocks in a sturdy tower and take turns by pulling out the blocks one by one until it crashes down. The person to cause the tower to fall loses the game. Jenga is an excellent game to play on a family game night. It has endless fun and laughter for everyone.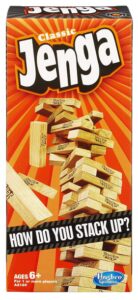 8. Operation Classic Family Game
Operation is a classic party game for kids aged 6 and up. It is not suitable for children under the age of 3 due to small parts. It retails at a moderate price and has hours of concentration, excitement, and laughter. This game comes with a gameboard, 12 plastic ailments, tweezers, and game instructions.
Begin the game by placing each of the 12 plastic ailments in the matching space on the gameboard. The aim of the game is to use the tweezers to try and remove one of the plastic ailments from its space without touching the sides of the board. If you do touch the sides, the nose on the board will light up red and a buzz will go off. It is then the next player's turn. Kids can play solo or with a group of friends.
The player with the most plastic ailments at the end of the game wins! Operation makes a great gift for all kids and is brilliant for a family game night.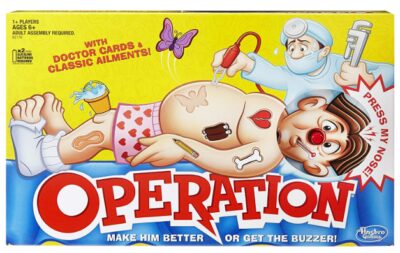 9. Catan Junior Game
Catan Junior is a game is a popular family board game that retails at a moderate price and is particularly aimed at children over the age of 5. This game allows you to have up to 4 players to work as a team to build hideouts and ships. The game includes 32 ships, 28 pirate hideouts, 1 pirate ghost, 1 double-sided gameboard, 4 player cost boards, 1 die, game pieces, and a rule book. Catan is an excellent and fun game and makes a brilliant gift.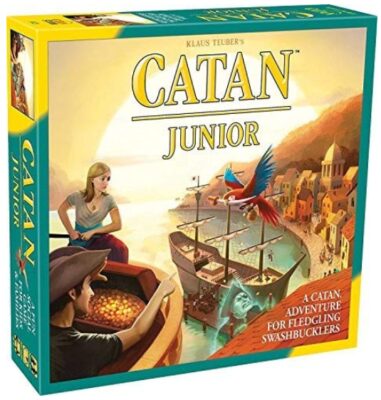 10. Qwirkle Strategy Game
Qwirkle Strategy game is one of the best educational board games for 7 year olds. It can be played by 2 – 4 players and it also retails for a reasonable price. Qwirkle is a great game to sharpen player's forward-thinking, strategical planning, and tactical maneuvers.
This game is good for young players and the rules are very basic and simple to follow. To begin, you build lines by matching tiles based on their shape or color and score points. It is a simple game of matching shapes and colors that requires quick thinking and concentration.
This game is a must-have family favorite and is great for a games night. Young players learn quickly and develop new skills. The game includes 108 wooden tiles in bright and bold colors, 1 rule book, and a drawstring bag.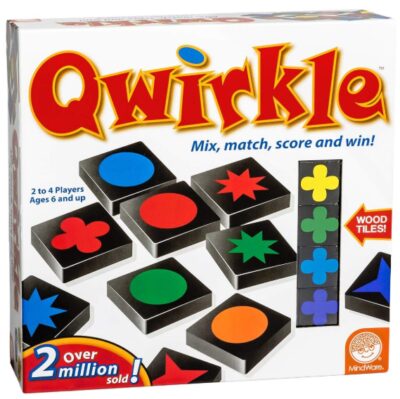 11. Yahtzee Classic Dice Game
Yahtzee is a classic board game for children aged 7 and above and it retails at an extremely cheap price. Yahtzee is a dice rolling battle game to find the highest rolling winner. It comes with a shaker and 5 dice and 100 scorecards. This game is great family fun and makes a great gift for any occasion.
You get a complete total of 13 turns and you can roll up to 3 times on each turn. At the end of each of your turns, fill in an empty box in your column on the scorecard. The player with the highest score at the end of the 13 rounds wins the game. The game is not suitable for children under the age of 3 due to small parts.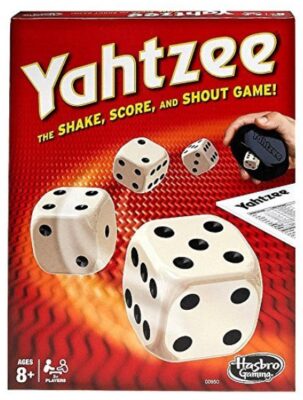 12. Spy Alley Family Game
Spy Alley is an award-winning family board game. It retails at a moderate price and is currently on sale. You can have up to 6 players and is suitable for children over the age of 7. Spy Alley is a typically hidden identity board game. The game will have you mislead and fool your family and friends to become the worlds top spy.
This game is brilliant for adults, kids, families, everyone! The rules are very simple and take a matter of minutes to explain. The average game takes 30-45 minutes to play and it enhances your reading skills, body language, and logic! The aim of the game is to uncover the player's opponents identity whilst keeping their own identity secret.
Players proudly expose other spies whilst they attempt to complete their own mission by securing codes, keys, passwords, and disguises. It is the perfect family game night board game and makes an excellent gift.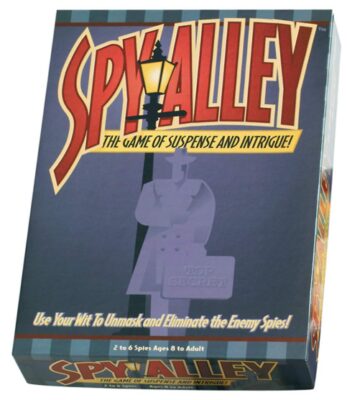 13. Continent Race Kids Game
Continent Race Kids is an interactive geographical card game for ages 7 and up. The aim of the game is to race around the globe and collect countries from each continent. The game is color-coded and very simple to understand. Experiment with your knowledge and learn about the whole world.
The game is very educational for young children. It is a brain engaging game which allows kids to learn about the different countries, continents, and flags. It also allows them to develop good communication skills, thinking skills, and problem-solving. Continent Race is a brilliant family game full of endless fun.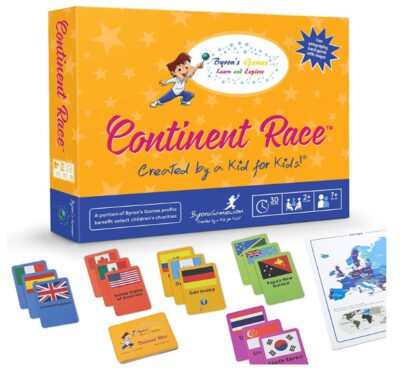 Overall Best Buy
Operation is one of the best board games for 7 year olds on the market today. It is very affordable and suitable for most children. The game has hours of fun and everyone can get involved. You can play solo or in a group of friends, it is a great family game and nobody is left out.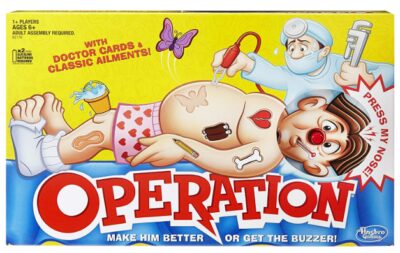 FAQ
What are the Benefits of Playing Board Games?

When playing games, there are many benefits. When children play, it helps with their learning as well as social and communication skills. Some games challenge children's brains, their multitasking skills, and enhances memory. It improves their attention and concentration towards things.
How Can I Find an Educational Game for My Child?

There are hundreds of great board games for 7 year olds out there which are designed to be educational yet loads of fun at the same time. Look out for games online or in stores for games you think would benefit your child's education and something they can also enjoy. Read the game instructions before purchasing it and make sure it is not too difficult for them.
Where can I play board games online?
While board games are great to play in person, they naturally require you to have friends present to play. But what if you want to play when your friends aren't around? Fortunately, there are numerous online versions of board games.
Yahtzee on Solitaired allow you to play against a computer as well as other live players. If a live player ever drops the game, the computer AI takes over, so you'll never be interrupted.
Uno on Poki allows you to play Uno against 1, 2 or 3 other players.
Board Game Arena allows you to play dozens of board games online against other players.
Here are some other awesome picks: