There are so many different types of educational toys out there, it can be difficult to choose! Whether you're looking for something small or large, we've got you covered with our best picks below. All of the toys that we've selected have been reviewed by buyers and us too.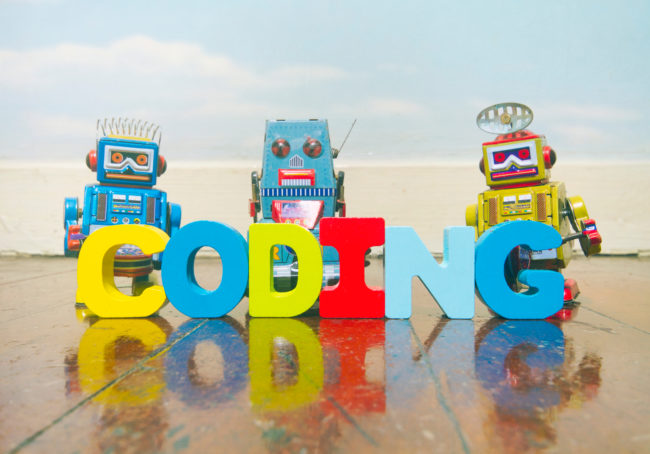 Considerations when Choosing Educational Toys for 7 Year Olds
Before we present our list of toy options, why not check out some considerations you should keep in mind below? Alternatively, skip this section and see all the toy ideas below.
Age – Age really does matter when it comes to buying toys and this is especially true for educational games and toys for children. Perhaps you're wondering what are the best educational choices for 7 year olds out there? While there is no right or wrong answer to this question, certainly buying a toy with the right age suitability matters. Age counts because many toys are designed with a set age in mind. If you choose a toy with a higher age recommendation than the child's age, you may risk causing frustration. The same can be said if you choose a toy that is too 'easy' for the child, as they may become bored and lose interest very quickly. All of the toys that we've selected below have been specially selected for children ages 7 years old
Suitability – Suitability doesn't just end at age. You should consider whether the toy that you are selecting is suitable for the child based on their learning level. Some 7 year old children develop quicker than others and this needs to be considered. Think about the sorts of toys that the child already engages with and go from there! If you really need extra guidance you can always ask the child's parent to provide som recommendations or insight here too.
Personality – Every child has their own personality which should be a deciding factor when selecting a new toy for them. From small educational picks to girly toys, there are lots of different types out there! You can speak to the child directly to get a good idea of their likes and dislikes or, think about the toys that they love playing with the best.
Best 15 Educational Toys for 7 year olds
Now that we've covered some of the basic considerations to make before choosing a new educational toy for any 7 year old, let's take a look at our top picks. You'll find all sorts of toys below to match all types of budgets, personalities and occasions.
1. Artie Coding Robot
Every child can learn to code with this amazing Artie coding robot! Bringing about a fun and creative way to learn coding, this toy is suitable for children ages 7 years and above. Artie 3000 is the coding robot for kids where they get to design the code, and Artie 3000 draws the lines! With lots of pre-programmed designs, beginners can start coding right away as soon as they unbox, all that is needed is 4 AA batteries for an easy setup thanks to a built-in WiFi server. Great for all levels including beginnings, kids can learn with Drag & Drop, Remote Control, Point & Click, Blockly, Snap! , Python and JavaScript coding languages! Included in the box is a super cool Artie 3000 robot, 4 washable markers, quick start guide, and activity cards. As one of the top fun educational coding robot out there, Artie is guaranteed to provide hours of fun and learning for curious minds…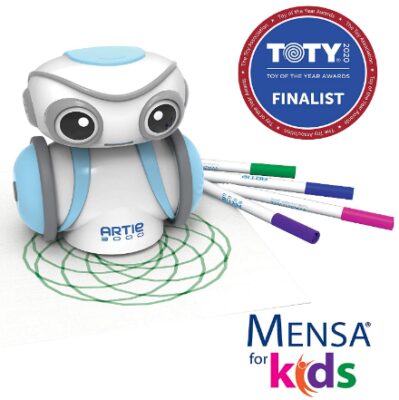 2. LeapFrog Reading System
Reading is an important skills for all children to learn. With this awesome LeapFrog reading system, your 7 yr old can use the pen, touch pages and learn to read by sounding out letters and words in interactive stories and activities! As one of the top selling small educational choices out there, children can learn at their own pace and enjoy the stories too. Each page includes three modes to help children learn to read on their own and contains 10 early reading books that feature short vowels, sight words and simple words. For extra educational features, children can download the LeapFrog app and take advantage of popular audio books, sing-along songs, fun facts and trivia. This simple yet effective electronic educational toy ideas for 7 year olds will elevate your child's reading skills over time!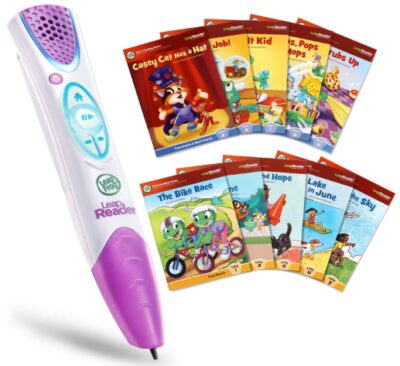 3. National Geographic Microscope Set
Microscopes are awesome inventions, everybody knows that! And, children can learn lots with them too. This super cool National Geographic microscope features two microscopes in one!  Kids can use the lower LED lights to view biological specimens on slides or switch over to the upper lights to examine 3D objects in intricate detail. Including over 50 accessories, children are free to explore a curated set of prepared slides using the detailed Learning Guide and they can even create their own suing the included reusable blank slides and covers, tweezers, eye dropper and petri dish. This simple and powerful learning tool is easy to operate and includes high-quality optical glass eyepieces for 20x and 50x magnification! Spark your child's love for science with the fascinating life cycle shrimp in brine experiment included too. Toys really don't get more cooler than this!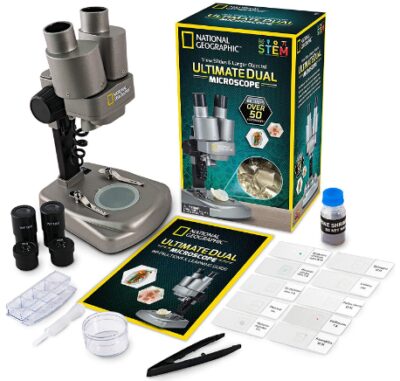 4. Snap Circuits Kit
Fun educational electric toy games for 7 year olds come in all sorts of packages, but if you're looking for a STEM toy that is guaranteed to provide lots of fun, this Snap Cicruits set is a great option. With 14 parts to build over 20 projects, this set is perfect for beginners and the STEM activities provide a great introduction to problem solving and following directions too. The manual makes it easy to follow and won't cause any confusion for little learners. This award winnung toy comes with extra safety features for this age range and is going to teach any 7 year old everything they need to get started when learning about cool circuits!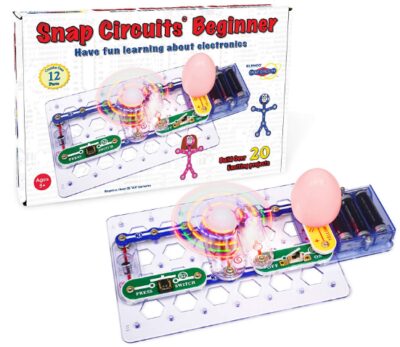 5. KidzLabs Magnets
Magnets are fascinating things and your child can learn about them outside of the classroom with this fantastic KidzLabs set. The magnet science kit teaches  young scientists about the effects of magnetism through a combination of fun science experiments and games…Included in the set are materials to make interactive magnetic objects like the Super Power Horseshoe Magnet and the Magnet Wand as well as the components for larger projects like a Super Magnet Racer, a Yacht Compass, and a Mysterious Dangler too. The gfishing game included will provide hours of fun and hands-on learning about the effects of magnetism. As one of the top toys for 7 year olds out there, this option won't break your budget and is  agreat introduction to STEM.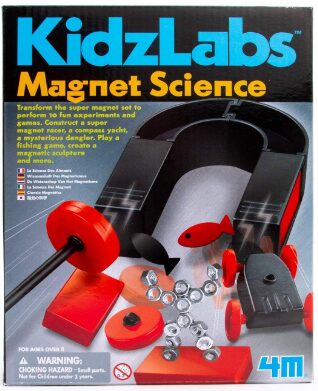 6. Mathlink Builders
Do you want to find a toy that will help your child to brush up their critical thinking and engineering skills? Look no further than this awesome Mathlink builders set. Including 200 colorful mathlink cubes, the activities will allow your child to build animals, vehicles, and much more! There is no limit to your child's ambition as they can piece together the different colored blocks to let their imagination run free, while improving their maths, hand-eye coordination and construction skills at the same time. We love this toy and recommend it as one of the best educational toys for 7 year old boys and girls!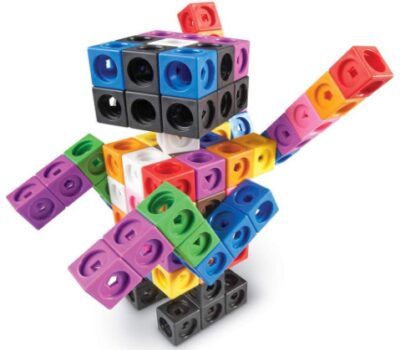 7. PizzaCo Set
Pizza is one of our favorite things and lots of kids love it too! With this clever educational toy, your child will get to run their very own pizza parlour while learning new skills too. Osmo, features lots of award winning learning games that allow kids to interact with actual hand held pieces! In this game your kid gets to make pizza for customers, collect payment & give back hange (Dollars/Coins). Other game concepts include: addition, subtraction, fractions, mental math, design and communication skills too. Included in the box is a pizza/Tray, toppings, money tiles, stackable storage for game pieces & the game app you need to get started. As one of the top selling Amazon educational toys out there, you're guaranteed a high-quality learning toy that is fun from start to finish.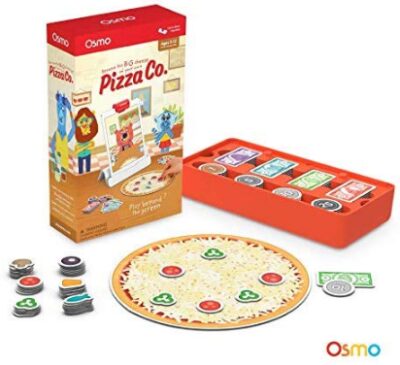 8. Computer Kit For Kids
Kids get to build their very own computers using a  handy step-by-step book. The Raspberry Pi 3 comes with fully programmable LED lights, a DIY case, power button, a wireless keyboard with track pad, memory, HDMI and power cables, stickers and a Kano unique operating system. Included are over 100+ coding challenges, and 100+ apps all of which are creatively designed to spark your child's imagination. Your child can make art, games and music. The device can be plugged into any HDMI screen and be used to browse the internet, watch YouTube, write stories and much more. Children can also interact with the wider Kano community. Computer kits like this make fun educational toys whilst teaching vital skills for the future too.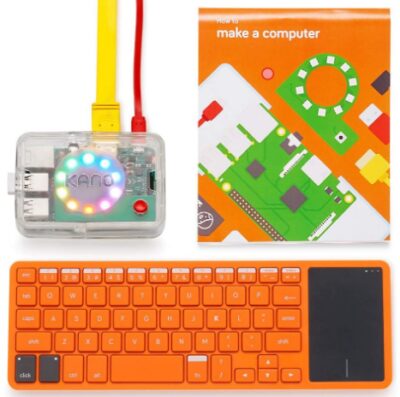 9. Electric Piano
It's time to make some music with this awesome electric piano. Featuring full size keys, and a 61-key layout this electronic keyboard is perfect for beginners and players of all skill levels, and has been designed for both kids and adults alike. Creativity an be experimented with over 300 tones, 300 rhythms and 50 demo songs. Kids can also use the optional percussion and drum sound kit to help keep the beat. Included with the piano are  comfortable RIF6 over-ear headphones to eliminate distractions and make for a better playing experience all round. The Two teaching function modes help children to learn popular songs while practicing essential chords too. Electronic educational toys for 7 years olds are best when they make cool music like this one!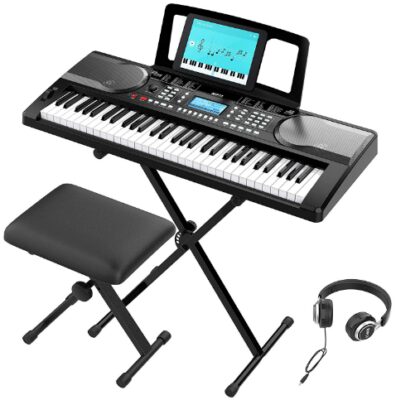 10. Osmo Genius Tablet
The Omso Genius tablet is an award winning learning game that allows kids to interact with real hand held pieces to learn. Kids can learn about shapes & placing in designs (Tangram), problem solving/early physics (Newton), creative drawing skills (masterpiece), counting with numbers/dice (numbers), letters, spelling & vocabulary (words). In the box you'll find a Osmo base for fire tablet, Tangram pieces, numbers tiles, words tiles, stack-able storage for each game & 5 game apps: numbers, Tangram, words, Newton, and masterpiece too. This toy is one of the best 7 year old boy educational toys out there as it will challenge your child over and over and push them to new educational heights too in a fun way!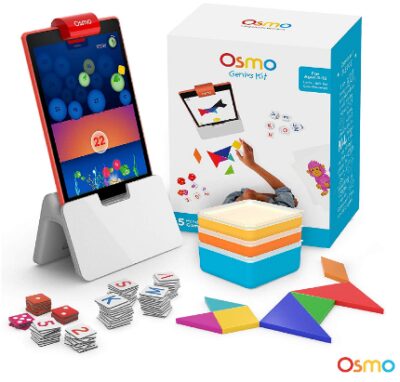 11. Crime Catchers Spy Science Kit
Does your kid want to be a crime catcher? With this super spy science kit, 2 exciting mysteries with 8 activities can be solved. Kids will match fingerprints, DNA, test powders and liquids and decode secret messages as they act out the role of a real forensic scientist through a series of activities. Included in the box, you'll find baking soda, citric acid, flour, suspect cards, ph strips, filters, cups, markers, bags, a decoder, a cylinder, a test tube, a cap, painting and much more! We recommend this toy as one of the cooler choices and it comes at a great budget price too.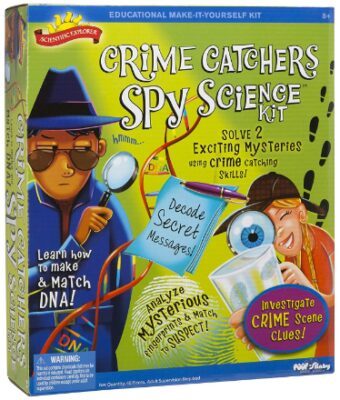 12. Sphero Robot
Sphero is more than just a robot, the programmable robot ball is designed to inspire creativity and curiosity allowing your child to learn about coding while playing. The complete hands-on activities will provide hours of fun and entertainment, while your child can upload his or her own creations to the community. SPRK+'s programmable sensors include a gyroscope, accelerator, motor encoders, and colorful LED lights which create plenty of experiences for all types of learning activities. Scratch-resistant and waterproof, this nifty robot charges inductively and connects via Bluetooth SMART so you commands and creations can come to life. As one of the best electronic toys out there, there is plenty of hands-on applied learning of coding, science, music and the arts to be had!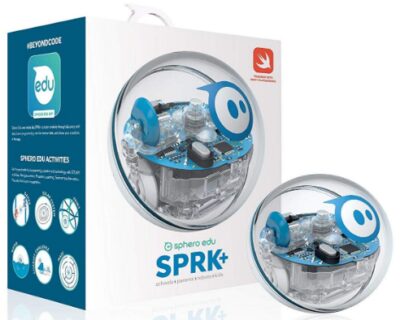 13. Crayola Color Chemistry
Check out this fun color chemistry Crayola set for kids that comes with instructions for 50 projects for kids and accessories too. Packed to the brim with STEM educational toys and activities that bring colorful fun to learning, this is one of the best girly educational toys available at a lower end budget. Kids will enjoy the hours of play offered with 16 out-of-the-box experiments and instructions for 34 more. An ideal STEM toy for both 7 year old boys and girls, why not let your child unleash their color creativity with this fun chemistry toy?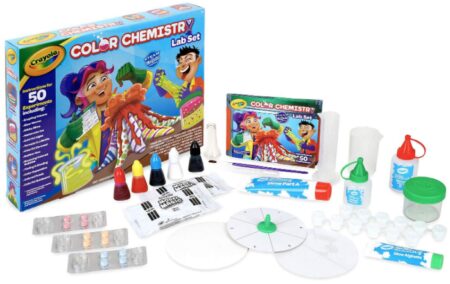 14. Solar Mobile Making Kit
Is your child already a fan of outer space? Perhaps you're looking for a planet-themed toy that will spark their imagination further while educating too. This fantastic solar mobile making kit allows them to construct their very own 16.5 inch x 16.5 inch glow-in-the-dark solar mobile for an out-of-this-world bedroom. In the kit your little one will find everything they need including planets, stencils, squeeze-glow paint pen, rods, string, a fact-filled wall chart, and 10 sets of Kidz Quiz questions. Made using safe and high quality materials, the kit is built to last and comes complete with detailed instructions making construction both fast and easy. If you're searching for kids toys that are educational for your 7 year old, why not go for this super cool space themed creative kit?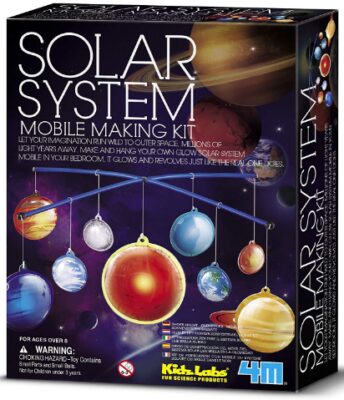 15. Dino Fossil kit
Included in this roaring dino fossil kit are actual dinosaur fossils! Your child will get to discover 3 real dinosaur fossils! Spark your child's imagination for the prehistoric world as they dig up a dinosaur bone, dinosaur tooth, and dinosaur poop too. They'll also learn intriguing dino facts included in the National Geographic full-colour learning guide which is included. For all budding paleontologist, this interactive archaeological dig lets kids experience the thrill of discovery! A great 7 year old boy educational toy, there is plenty of history to learn and excavating fun to be had too.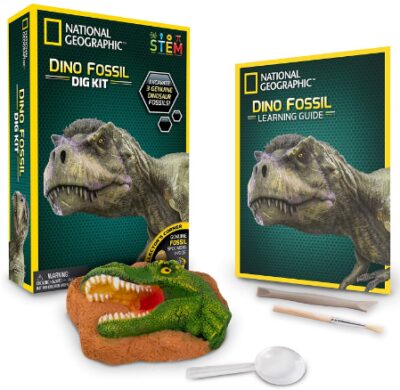 Best Educational Product
Our best pick from the selection of toys for 7 year olds is this National Geographic microscope. For those with higher end budget, your child or the child that you're buying for will get to make their very own slides! With over 50 different slides to look at there is plenty to learn in this fascinating microscopic world, including the life cycle of a shrimp too!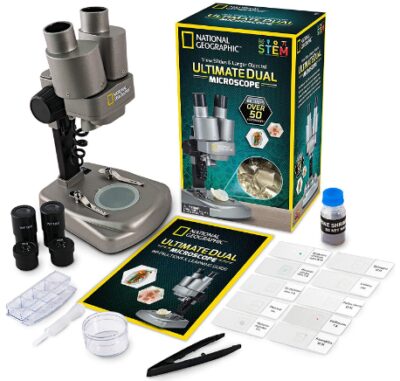 Best Budget Buy
If you're buying on a budget there are still so many great options above to choose from. Our top budget buy is the Crayola color chemistry set that comes with plenty of colors for experimenting and creating! The lab set will allow your 7 year old to learn about each color, mix color and carry out plenty of fun activities. With 16 out-of-the-box experiments and instructions for 34 more, there is lots of color fun to be had with this set!