Wondering where to buy confirmation gifts? Or maybe you are curious about what do you give for a confirmation day. Choosing the perfect gift idea for a boy can be difficult on a special occasion such as this. Finding something appropriate is more challenging than finding a gift that is suitable for a birthday, for example.
That's why we have created this guide, which is packed full of helpful buying tips as well as reviews of 15 of the best gift ideas for boys of all ages on their confirmation day. So, if you are looking for the best Catholic confirmation gifts, read on below to find out more.
Considerations choosing a Boys Confirmation Gift
When shopping for Catholic or Lutheran confirmation gifts, there are a few things that must be kept in mind. First of all, his faith. Ensure the gift is appropriate for his faith – although many will be interchangeable, it's best to make sure. Also, his age is an important factor to consider, as the age of confirmation can vary.
However, most of the gifts here, such as jewelry, keychains, and religious keepsakes, can be given at almost any age. A budget should be set before starting to shop for these gifts – think about your relation to the boy and the level of spending which would be considered appropriate for the occasion.
Confirmed in Christ Jewelry Box – Best Gift for Holding Jewelry, Rosaries or Any Other Small Treasures
Bible Verse Necklace – Best Baptism Gifts for Teenage Boys
Isaiah 41:10 Dog Tag – Best Gift Perfect for Everyday Use
Sports Pendant Luck 1:37 – Best Gift Ideal for Sports Fan
15 Top Confirmation Gifts for Boys
It's now time to start looking at some of the best gift ideas for boys on their confirmation day. We have picked out 15 excellent ideas, which are sure to be well-received by boys of all ages on this memorable occasion. He will love to keep one of these gifts as a special memento of the big day, for years to come.
1. Confirmed in Christ Jewelry Box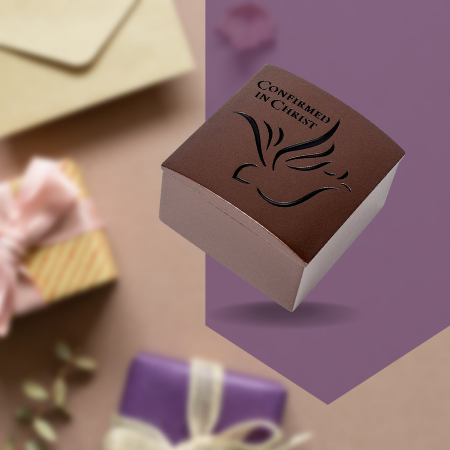 First, on our list of baptism gift ideas for boys, we have this lovely keepsake box that can be used to remember the special day in years to come. It is made from resin and is bronze in color, with dimensions of 3 x 3 x 2 inches.
It's ideal for holding jewelry, rosaries or any other small treasures or mementos from the special day. It comes with a nice box to keep it protected from scratches or other damage in transit, and also makes it easy to wrap for giving as a gift.
2. Soul Statement Bracelets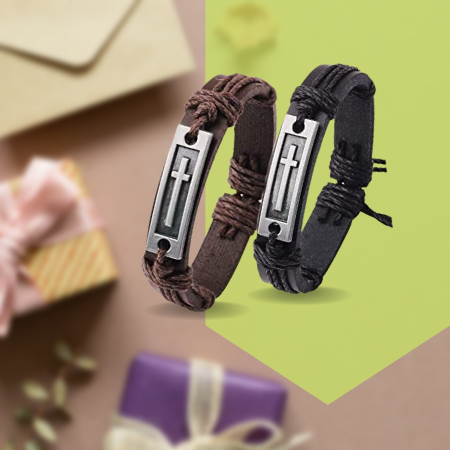 Religious jewelry is always popular when it comes to confirmation gifts ideas for boys, which is why we have chosen to include this pack of two bracelets. They are adjustable to fit most wrist sizes and are soft and comfortable to wear daily.
One of the bracelets has a brown leather band, whilst the other is made from black leather, so they can be worn with just about any outfit and will look great. The hemp rope makes adjusting the size very easy, and also means the bracelets are easy to put on and take off. He will love wearing these any time to subtly show his faith.
3. Cross Silicone Wristband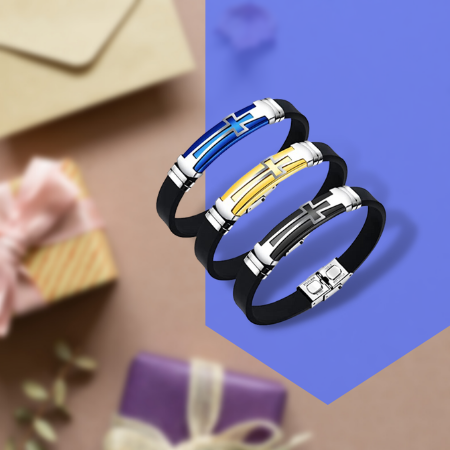 Similar to the leather bracelets above, here we have a silicone wristband with a cross design. It is a good size for older kids and teenagers, measuring just under 8 inches long. It's possible to shorten the bracelet by cutting off the excess strap to make it fit smaller wrists better.
The design is stainless steel, so it will continue looking as good as new even after daily use. Also, the strap is silicone, which won't cause irritation or allergic reactions. There are two color options to choose from – the shiny blue pictured below, or simply plain black.
4. Bible Verse Necklace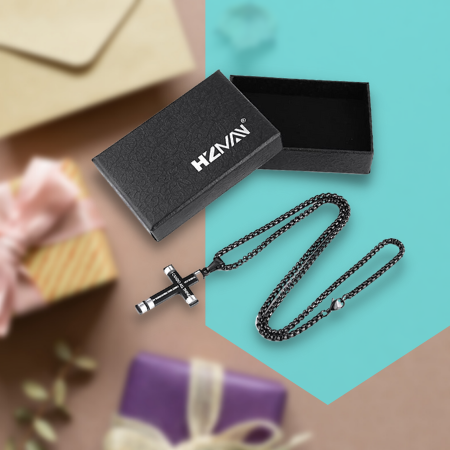 This beautiful necklace is a great pick when it comes to baptism gifts for teenage boys. It's made from stainless steel for maximum durability – it will look great even after years of use, and it also won't cause irritation on the skin. The length of the chain is 18″ plus an optional 2″ expansion, so it's a good size for most boys.
There are many different options to choose from, so you can pick the verse which is most meaningful to the boy being confirmed. Each pendant has three charms – a cross, a round tag with the Bible quotation on it, and a rectangular tag stating which book of the Bible the quotation comes from.
5. Cross Pendant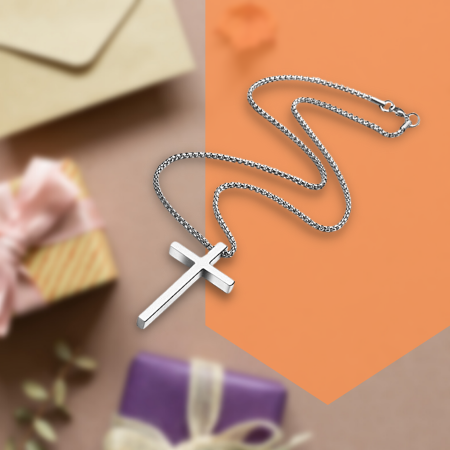 This is a classic piece of religious jewelry and as such, makes for one of the best confirmation gifts. It is made from high-quality materials to ensure it both looks great and lasts for a long time – it's lead and nickel free and is plated with 14K gold. The chain length is around 16.5 inches, and there are a few different styles to choose from if the one pictured below doesn't appeal. The necklace comes in a gift bag to keep it safe and make it easier for giving as a gift on a special day.
6. Armor of God Pendant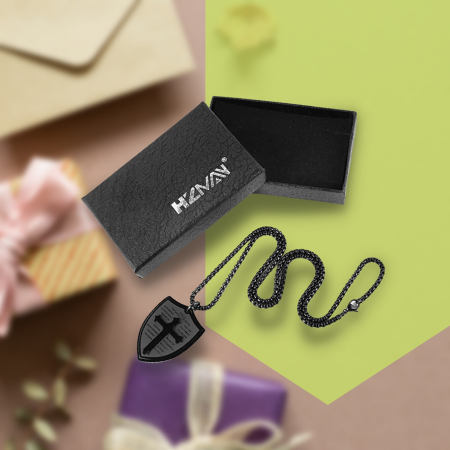 Here we have another necklace that is great for teen boys. It comes on a chain that is 22″ long, with a 2″ extender, and the chain is wide, ideal for older boys. The pendant is presented in a gift box so it is ready to give straight away on the big day. On the pendant, you can find across as well a quote from Ephesians 6:16-17, to remind your boy of his faith every day. You can choose from the black, silver or gold colors, so you can decide which one you would like the most. This necklace is made from stainless steel so it can stand up to the wear and tear of daily use.
7. Inspirational Bracelet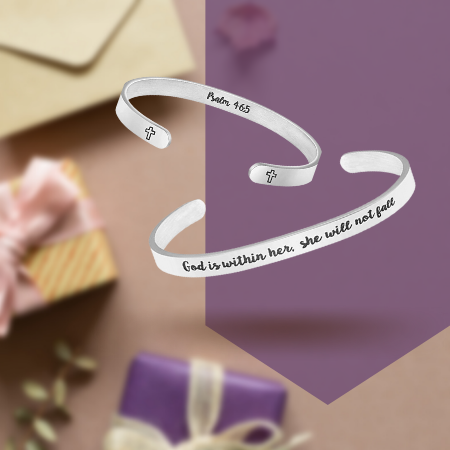 Here we have another piece of stainless steel jewelry, this time it's a cuff bracelet. The bracelet can be opened or tightened to fit most wrist sizes, regardless of age. Inside, the bracelet is engraved with 'Psalm 46:5' and outside you can find a quote from this Psalm. The materials used to make this cuff bracelet won't discolor, tarnish or fade even with frequent wear, so you can be sure they will treasure this gift for many years to come.
8. Myospark Charm Bracelet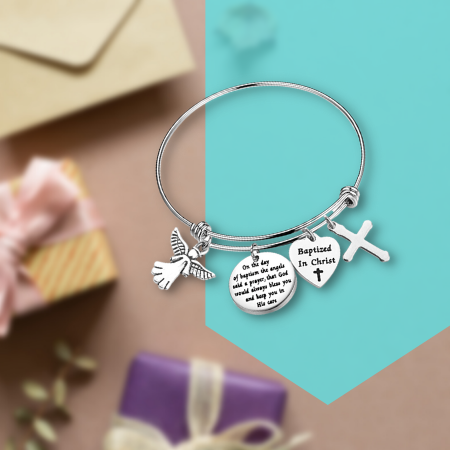 Next up we have another piece of jewelry, this time, a charm bracelet. It will make a lovely memento of the big day and will remind him of the day of his baptism every time he wears it. The bracelet is made from steel, so it's durable and won't irritate the skin.
There are four charms on it – an angel, a cross, one reading 'Baptized in Christ' and the final reading 'On the day of baptism the angels said a prayer, that God would always bless you and keep you in His care'. The diameter of the bracelet is adjustable to fit most sizes comfortably.
9. Isaiah 41:10 Dog Tag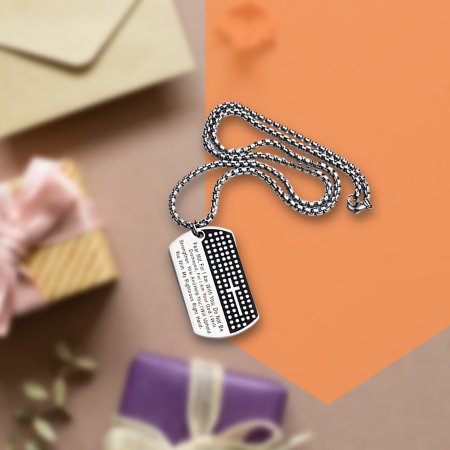 The dog tag style of necklace is always popular with boys, and this one has a lovely quote from Isaiah 41:10, as well as a cross on it. The necklace is made in the USA from military strength stainless steel and comes on an 18-inch long chain which is perfect for most older boys. Boys will love the inspirational message on this dog tag – perfect for everyday use. The chain comes in a black pouch to keep it protected before it is given as a gift.
10. Faith Keychain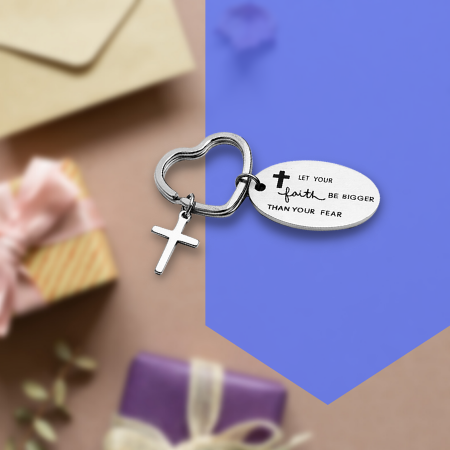 If you're looking for smaller boys confirmation gifts, this 'Faith' keychain is an excellent pick. It's inexpensive, yet makes a nice token of the special day, and is something he can use every day on his backpack or keys. It comes in a little gift bag and also includes a card with an inspirational quote on it. The keychain is the same size and weight of a key and comes in many different designs so you are sure to find one he will love.
11. Sports Pendant Luck 1:37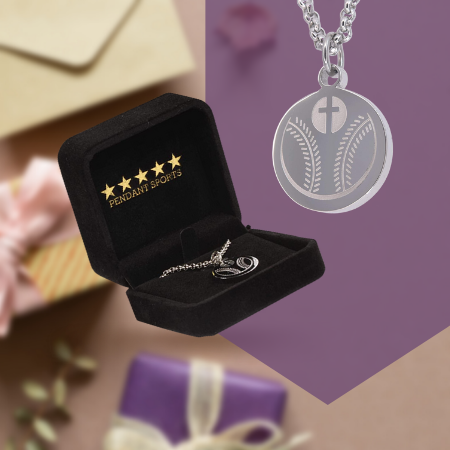 Here's another nice pendant, which is ideal for sports fans, so it might appeal more to your boy than some of the previous picks. You can pick his favorite sport, whether it's baseball, football, motor racing, hockey, or something else entirely. On the front of the pendant, you can find the representation of the chosen sport as well as a small cross. On the back, you'll find the quote 'For, with God, nothing shall be impossible – Luke 1:37'.
12. Inspirational Keychain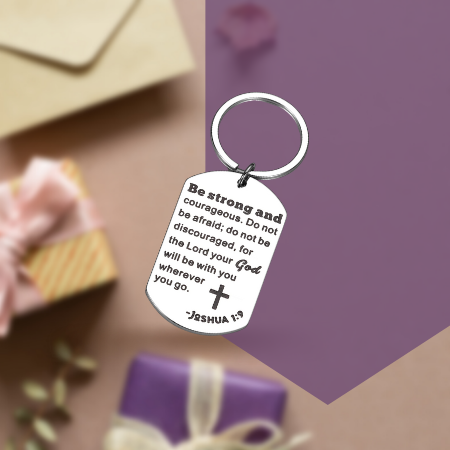 Next on our list of confirmation gift ideas for boys is this keychain with an inspirational quote. It is perfect for encouraging him when things are difficult and will remind him to have faith during these times. The keychain is made from good quality materials with the text engraved onto its surface so it won't fade over time. It comes in a gift box so it's ideal for giving on the big day. There are other quotes to choose from too if the one pictured below doesn't appeal.
13. Faith Pocket Watch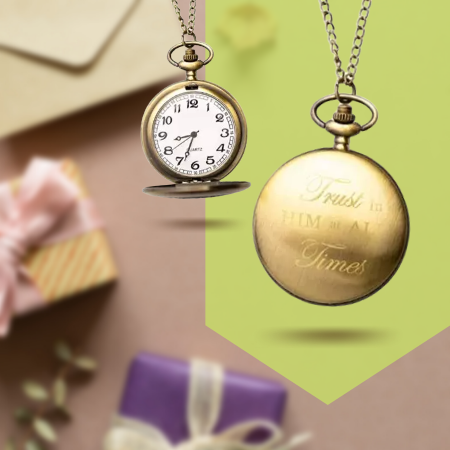 Our next pick is a little different – a lovely golden pocket watch on a chain. The cover of the watch is inscribed with the message 'Trust in Him at all times', from Psalms 62:8. There is a viewing window on the cover which can be used to quickly check the time without having to fully open the watch cover. It is made from steel with a lovely gold finish, sure to be a treasured keepsake for many years to come. The watch is a standard size and is battery powered so it doesn't have to be wound up every day.
14. Catholic Rosary Beads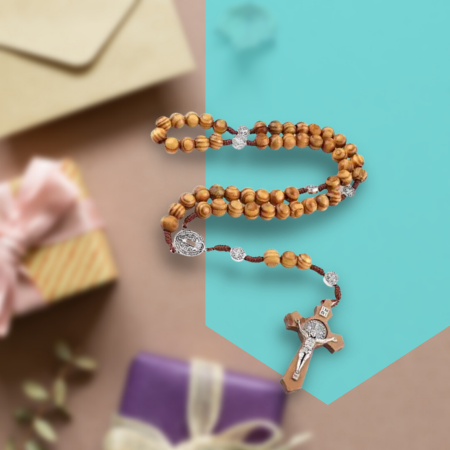 Whilst it might not be the most unique Catholic gift, rosary beads are always ideal forgiving on this memorable occasion. Boys will love to have this set to wear and treasure over the coming years and they will always be reminded of their confirmation when they wear it. The beads are comfortable to wear and around 11 inches long, with a lovely wooden design and a few charms.
15. Grandson Keychain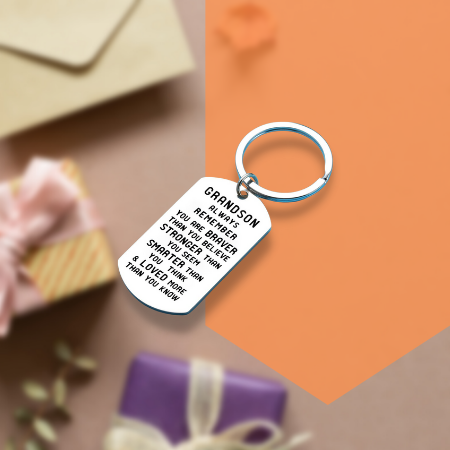 Our final good confirmation gift idea is this keychain, which is excellent for your grandson on his confirmation day. It has a lovely inspirational message which is sure to remind him of how much you love him, every time he sees it.
It reads 'Grandson, always remember you are braver than you believe, stronger than you seem, smarter than you think & loved more than you know'. It's made from 316L stainless steel so it is very durable and the design won't fade over time. The dog tag style is sure to appeal to boys, and it will look great on either his keys or on his backpack zipper.
Best Gift Overall
After considering 15 great gift ideas, it's time to pick out which is the best overall. In this case, we've decided to go with the leather bracelet set. They are stylish enough to appeal to boys of all ages, yet also have a nice religious motif making them perfect for giving on confirmation day. Boys are sure to love wearing one of these every day, and they are durable enough to allow them to do so.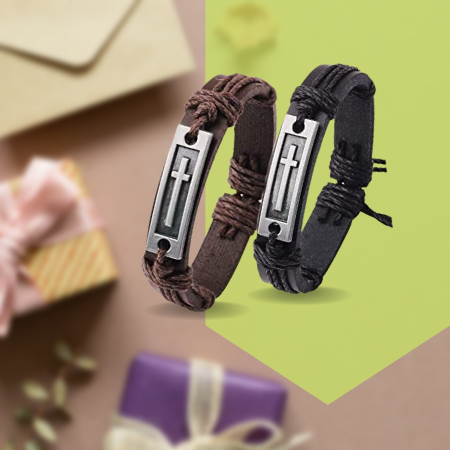 Best Budget Gift
If you are looking for a small token to give a boy on the day of his confirmation, but don't want to spend too much money, don't worry, as we have also picked out the best budget gift. We've decided to choose the jewelry box, which was the first pick on our list. It is perfect for keeping any other jewelry gifts he might receive on a special day, and it's made from top-quality materials to ensure it will last a lifetime.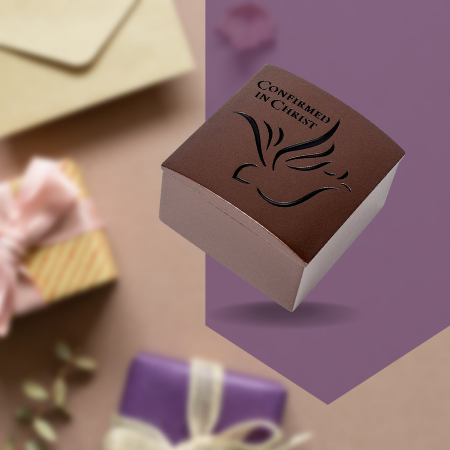 What Is an Appropriate Confirmation Gift for a Boy?
All of the gift ideas we have picked out above are perfect for giving on this very special day. Of course, it's most common to give religious gifts. Items such as jewelry, keychains, and other keepsakes are always appropriate, and they are sure to remind him of his day in the years to come.
How Much Should I Spend on a Confirmation Gift?
The gifts we have chosen to feature in our review are mostly inexpensive, ranging from a little under $10 to around $25, so there is something to suit all budgets. There is no right or wrong answer as to how much should be spent on confirmation presents for boy.
Other related Articles:
Best Christening Gifts for Boys Reviewed
Here are some other interesting choices: