Games are great for children of any age, not only are they fun as activities to enjoy with both friends and family, but they also are excellent ways in which to learn new skills. From helping to develop hand-eye coordination to strengthening communication, there's plenty to take from sitting down to enjoy a game.
If you're looking for the best board games for 13-year-olds, we've put together a list for every personality type out there. From scary themed games to strategy, there's something here for everyone!
Considerations When Choosing Games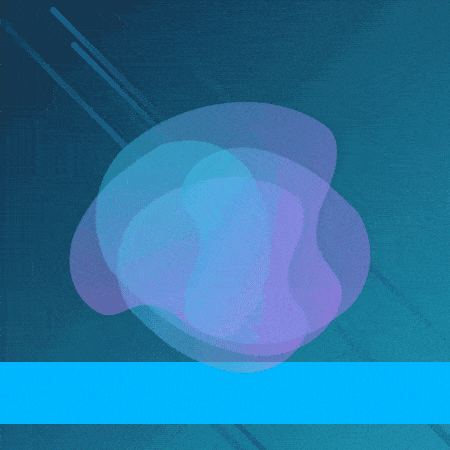 When it comes to choosing a suitable game for a child that is 13 you'll want to consider a number of different factors before going ahead. Let's take a look at the considerations that you should keep in mind below for when buying games for 13 yr olds.
Safety: Safety should always be a priority when it comes to choosing new toys for children. Even if you're buying for a child aged 13 years, you should still consider this. It's always best to go for games that are being sold by an official retailer to ensure that parts are non-toxic and safe to use. Check packaging in doubt to avoid any unwanted reactions to materials.
Material: Board games generally contain components made using plastic, such as counters and figures. If the teenager you're buying for is allergic to any specific materials be sure to check that the board game doesn't contain this. Card games can be an excellent choice in replacement of typical games if this is the case.
Price: No matter your budget there are plenty of options out there for you. However, if you do have a spending limit set in which to choose a board game to be mindful of this when buying. If you have a higher-end budget there will be more variation in terms of what you can get for your money, but either way, always consider the price!
Gender: Whether you're buying for a boy or girl, it's always good to think about who you're giving the board game to. There are lots of different themes giving a huge amount of choice.
Top Picks for Teens in 2023
1. Lords of Waterdeep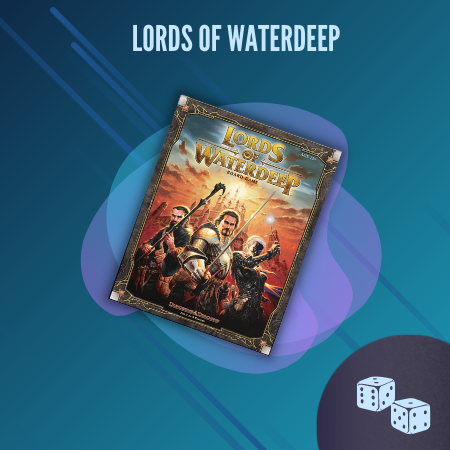 There are lots of board games for teens aged 13 out there but if you're looking for one suitable for an adventurous male or female, Lords of Waterdeep could be a perfect choice. The game comes in an exciting Euro-style set in the fantastical world of Waterdeep, the greatest city and jewel of the Forgotten Realms!
The immersive games allow 2-5 players to select characters from the world and complete a series of fun quests. Great for a party or sleepover, the board game lasts for up to 1 hour and comes packaged in a box with a cool graphic on the front! 
2. ThinkFun Laser Chess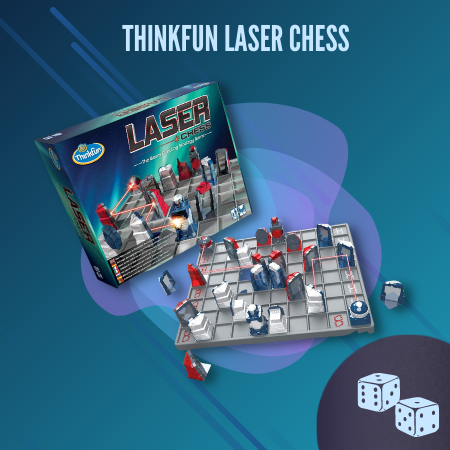 Chess is a fantastic game for building logic skills and this ThinkFun laser chess game takes it to the next level. When it comes to good board games for 13-year-olds, it doesn't get much better than this! Designed by the world's leader in brain and logic games, teenagers will develop their critical, reasoning and planning skills as they play.
Suitable for two players, the strategy game is also great for strengthening STEM skills and includes real lasers. It comes with clear instructions for easy learning and takes a great contemporary twist on the traditional board game that's been enjoyed throughout history.
This game can be enjoyed by both young and older people alike as it takes the concept of chess to a whole new level. A fantastic option as an after-school activity, we think that laser chess definitely deserves a spot as one of the top games for teens! 
3. Super Stadium Baseball Game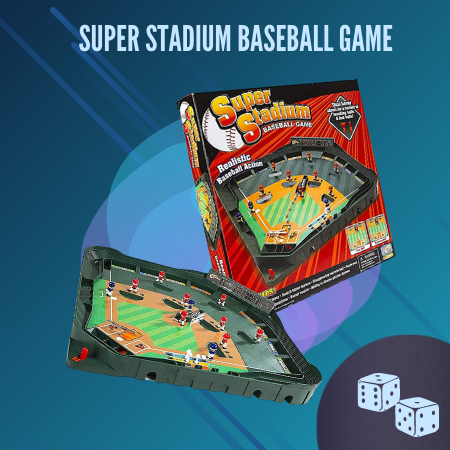 Games for teenagers aged 13 come in lots of sport-themed varieties, but this super stadium baseball game is up at the top. Featuring launching levers and hidden contraptions, it's packed full of fun and despite its miniature size, it contains plenty of real baseball action allowing players to hit singles, doubles, triples, and homers with the spring-loaded bat!
For baseball fans, they can play every day with this cool game and it's a great idea for parties and sleepovers with friends. Including everything that's seen in a real baseball match up to 2 players can enjoy the super stadium baseball game together! 
4. Deadwood 1876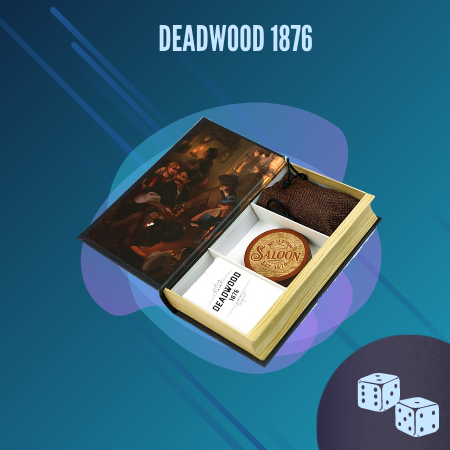 Looking for something a little different when it comes to games for teens? We love the wild west theme of this Deadwood 1876 board game and, it'll teach about the cowboy period in American history.  As one of the top games for a 13 year old it's set in the Black Hills of South Dakota. 
Centered around the story of the gold rush, in the lawless town only the players with the sharpest wit and quickest gun will win the gold! Up to 9 players can enjoy battling it out in this unique strategy game that contains cards, dice, stars, counters and much more. A great family activity, it's equally as enjoyable for adults as it is for teens.
Players will be thrilled with the betrayals, fights and robbing that takes place in this Western bandits game for hours. 
5. Ocean Opoly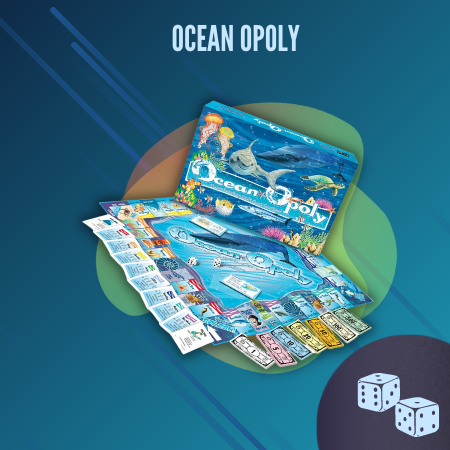 Ocean Opoly takes a similar concept to Monopoly except it's based on the deep blue sea! If you're looking for unusual games for 11 to 13-year-olds, this could be a perfect choice! Suitable for 2 to 6 people, players can choose traditional play or opt for a shorter one-hour version. The goal is to make way across the board and buy under the sea lots.
The player to knock out their opponents will become king or queen of the ocean! This game is great for teaching about under the sea and is sure to bring about lots of fun while strengthening strategy skills such as reasoning.
6. Kahuna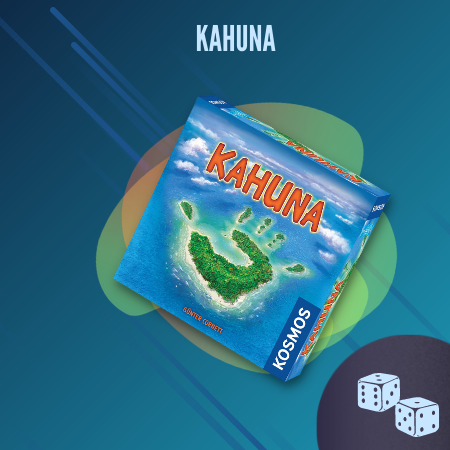 In this exciting game, players compete for dominance on an archipelago consisting of twelve small islands. Kahuna is a strategy game that encourages players to use their magic and wisdom to knock out opponents! As one of the most creative games for 10 to 13 year olds, it's a great family activity or party game to play with friends.
Using cards to dictate their fate, players only have a certain amount of control over what they can do to overcome the powers of the South Seas! 
7. Balderdash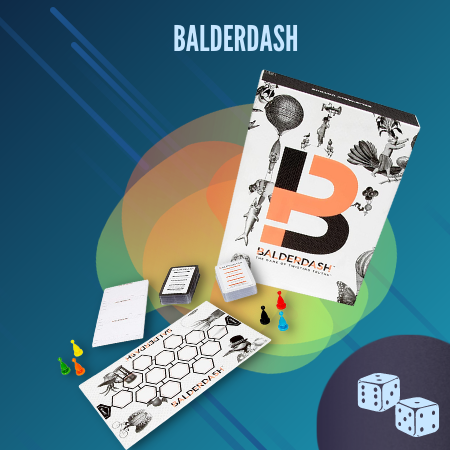 A game of twisting truths, Balderdash is a fun party game and is sure to bring about lots of laughing, surprises and mystery! Featuring compelling, unbelievably true content and categories, players take turns to fake it until they make it. By playing bluff, they avoid being knocked out and score points when others fail to pick up on this.
As one of the top fun games for teens aged 13 years it's a hilarious party game and will improve communication skills. Inside the box are clue cards, a game board, movers, a dice and easy-to-follow instructions too. Get bluffing!
8. Ultimate Vampire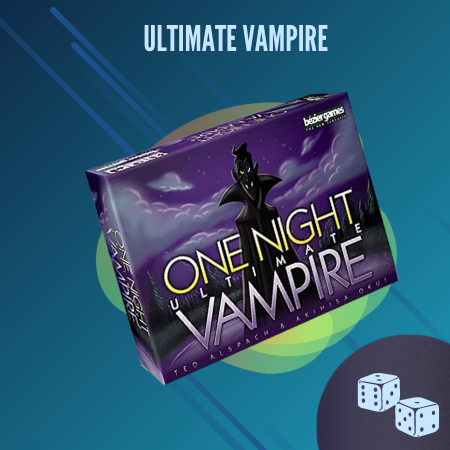 As one of the top scary games for 13 yr olds, Ultimate Vampire equips up to 10 players with their own unique powerful role ranging from a vampire to a gremlin. Each role comes with its own special abilities and after a secret night phase that includes changing roles, players have just 5 minutes to find a vampire in order to not be knocked out.
Featuring a free iOS/Android app that makes playing incredibly engaging and addictive, One Night Ultimate Vampire can be combined with other games from the range including One Night Ultimate Werewolf and One Night Ultimate Werewolf Daybreak for lots of epic battles.
9. Century Spice Road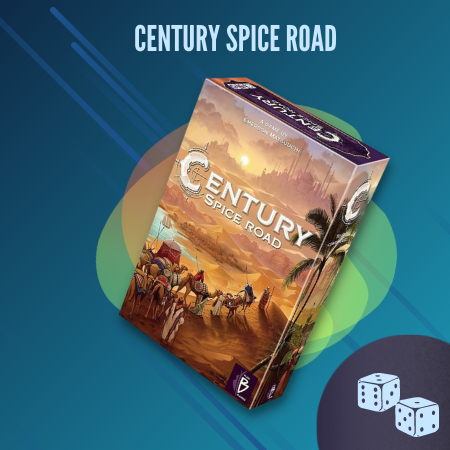 Century Spice Road introduces a series of exciting and wonderfully addictive stand-alone, mixable games that can be enjoyed by teens and adults alike. Cool games for teenagers come in lots of different forms, but this one takes to the top of the ranks, especially for history fans.
Each title is set uniquely in different centuries ranging from the 15th to the 17th century and depicts the trading systems and routes of these eras. A great educational game, teens will learn about everyday life throughout these periods and can enjoy the beautiful artwork by renowned artist Fernanda Suárez.
10. Skull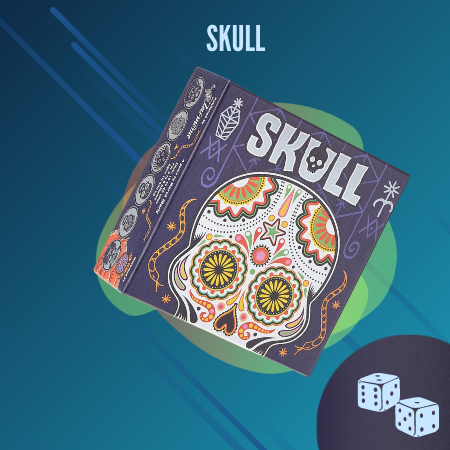 Outside of the awesome illustration across the front of this Skull game box inside is a strategy game that is sure to wow any 13 year old. As one of the most popular board games for teenagers, the risky bluffing game revolves around deep tactic and strategy. With reinvented art to bring life to the deceptively simple game, it can be enjoyed by multiple players at a party or other event.
Teen friends will enjoy the humor of the game and will be challenged on their ability to tell if their friends are bluffing or not! This game is also a great option if you're looking for a family entertainment idea. With accessible questions for all members, it's a good way of encouraging bonding outside of everyday activities.
11. Monopoly Empire

Monopoly is a classic board game that everyone loves but if you're searching for Monopoly with a twist, this is it! Amongst the best fun games, Monopoly always comes out on top and this version is one of the best family games out there! With fun, fast gameplay players challenge each other to fill their towers and be crowned the winner.
Using their own favorite brands including Nike and Nerf, opponents make their way across the board to race to the top! Included in the box is a gameboard, 4 towers, 6 tokens, 30 billboard tiles, 6 office tiles, 14 Chance cards, 14 Empire cards, money pack, 2 dice, and game guide – everything you need for a night of fun family or friend activity.
12. Zombicide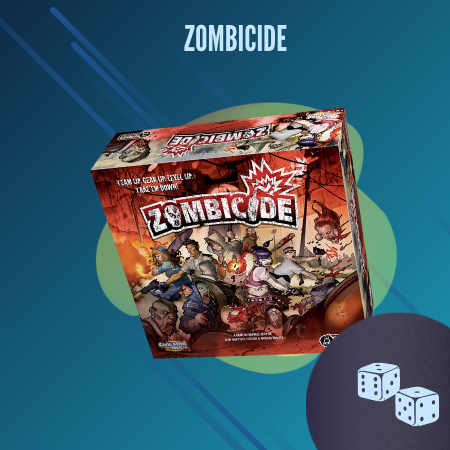 This cool Zombicide game is great for teenagers and is one of the best teen games out there! Featuring incredible miniatures, six survivors can battle it out as they avoid the dozens of infected 'walkers'. With a series of challenging scenarios, players have to face off against these to overcome what lays in front of them and survive.
The modular map tiles make it easy to play and opponents can create their own terrifying adventures. Suitable for up to 6 players, the game lasts on average for 20 minutes in beginner mode but can be switched to expert for up to 3 hours of zombie play! This game is great for imaginative play and is guaranteed to bring about entertainment for any group that participates.
13. Pictopia Harry Potter

A perfect gift idea for any Harry Potter fan, this game contains content from all the movies including the fantastic beasts too! As one of the best party games for teenagers, it included 1,000 picture trivia questions and can be enjoyed as a family activity or amongst a group of Potter friend fans.
The game will truly test players knowledge on the movies and is suitable for up to 6 players. Are you searching for a Christmas or birthday gift idea for a teenager? This trivia game could be the perfect option and it'll provide hours of themed fun for everybody to enjoy…
14. Betrayal Legacy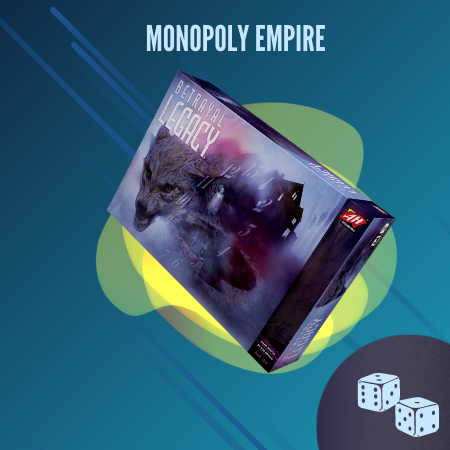 If you're searching for cool games, Betrayal Legacy is one of the best. Based on the award-winning Betrayal at House on the Hill, 2-5 players can enjoy this exciting adventure. Utilizing the popular "legacy" mechanic, players can freely customize their game and create unique experiences each time. With 13 chapters, there is lots of fun to be had including 52 brand new haunts.
Telling the story of each house and its history, players can enjoy chapters from 1666 to 2004, each of which comes with several possible outcomes. Playing as the role of a family member across many generations, this game is thrilling, mysterious and one of the best games for teenagers out there!
15. Sequence Numbers Game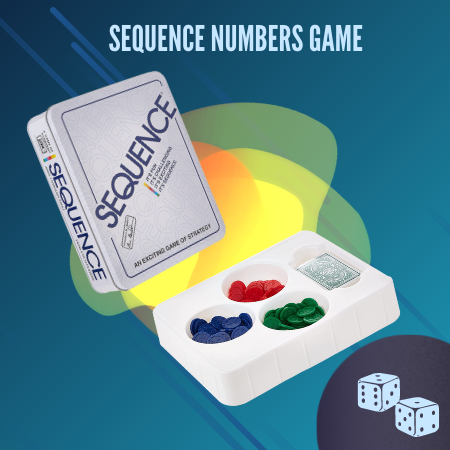 If you're searching for games for helping teenagers with math, this sequence numbers game is a perfect idea. Great for strengthening addition and subtraction skills, players have to match the equations presented on cards to the correct answer on the board. The player to build a sequence using 5 counters for answering correctly to each question first wins.
The game is a fun and exciting activity that promotes STEM skills: math and strategy. Color-coded for easy play, its suitable for up to 6 players and is a cool way to learn in style! When it comes to fun games for teens, who knew that math could be so enjoyable?
Final Thoughts
Now that we've presented 15 of the best party games out there, we hope that you have a clearer idea or some inspiration to go ahead and choose the best option for the teen you have in mind. There are lots of options as you can see for every type of personality. From sporting themed games to intense strategy, there is a game out there for everyone.
Games are a great activity for entertainment but also for learning too. Helping to teach STEM skills, they're a creative way to continue education outside of the classroom. If you have a child that needs to improve their addition and subtraction skills, why not consider a math game like the one we've listed? Or, if you'd like to help your child to improve their communication there are lots of games that promote this such as the bluffing trivia games.
Below we've selected our top pick as well as a budget buy and included some further considerations to help you choose the best game for a 13 year old teenager.
Best Overall Pick
Our top pick has to be this contemporary take on the classic game that everybody loves! Great for families or friends Monopoly Empire equips players with the ability to own their favorite brands ranging from Nike to Candy Crush as they compete to race to the top of the tower.
Monopoly is great for strengthening a number of skills including math when buying lots and dealing with the money included. It's also fantastic for developing communication and reasoning too! As one of the best indoor games for teens on a rainy day, there are hours of fun to be had with this fast-dealing property trading game.

Best Budget Buy
Our best buy for those on a budget is this cool underwater Ocean Opoly game that features beautiful artwork across the board and box. Teenagers can take their strategy to the seas as they play in this themed game which is great for a party of friends.
With a similar concept to Monopoly, teens can battle it out to take the winning place in either a short game version that lasts 20 minutes or an extended game that can last for up to 3 hours. A great activity for family evenings and occasions, this game helps to promote critical thinking, improves math skills and centers on communication with other players.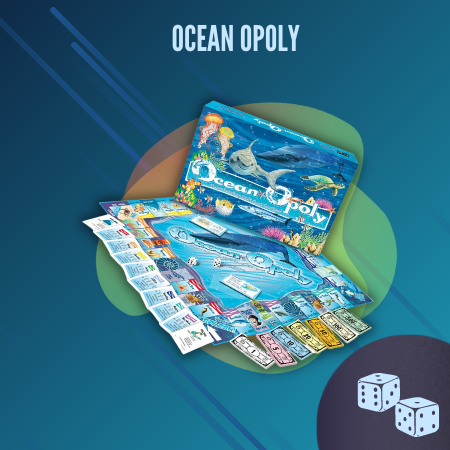 What are Good Games for Families with Teenagers?
If you're wondering what good games for a 13-year-old are out there, you'll likely be presented with a lot of choices when you start searching. We'd always recommend going for a game that helps to improve skills in addition to entertainment. STEM skills are particularly important to teenagers who will make informed decisions about their academic pathways and careers by late teenage years.
Go for a game that involves elements of mathematics to ensure that your teen can learn while they play or, games that promote logic skills also work well such as the laser chess game featured in our list above.
If you're searching for a fun game for a family occasion consider a trivia card game that can be enjoyed by everyone, no matter their age. Bringing about plenty of laughs and smiles, the bluffing game options we've listed above are ideal. They'll uncover just how good of a bluffer each family member is and make use of everyone's general knowledge as they answer questions.
There is no right or wrong game choice for families with teenagers but choosing one that all members can get involved with is always an excellent idea. Games are great for all types of occasions ranging from casual after-dinner get-togethers to Christmas time entertainment.
How to Address When a Teen Cheats During Board Games?
Whether you've got the games out for a night of family fun or you want to lay down some rules during a teen board game party, one thing that annoys everyone is cheating! If you've taken the time to carefully pick out family board games for teenagers the last thing you want is an argument to erupt. It's always a good idea to lay out some rules prior to starting to play.
Think about communicating the following before starting to avoid any unwanted drama during what should be a fun activity:
Discuss cheating and how it impacts other players – perhaps talk about how much fun you'll all have and how every player should have an equal chance at winning. Demonstrate how this can be ruined if players choose to cheat.
Stress the importance of fair play – even when it comes to rolling a dice, players can end up lying about what number it landed on just to get a few extra moves across the playing board. More often than not this is to avoid being eliminated or to prevent having to give up something such as money in the case of Monopoly.
Why it's good to take turns properly – sometimes players can get greedy when it comes to taking their turn during participating in games with others. Underline how it's only fair to be patient and take turns so that each player has equal chances of winning.
After introducing you to 15 of the coolest games for teenagers, we hope you have been inspired to go ahead and select one or more for an epic games night. These games make fantastic alternatives to technological entertainment and encourage both adults and teens to step back from their screens for some in-person interaction. There's lots of entertainment and learning to be had!
Take a look at these great board games: