Fathers Day only comes around once a year and for this very reason, many of us put a lot of effort into finding the perfect gift for our special family member. If you're searching for a gift for this occasion you may be left wondering what options you have. There are tons of amazing gifts out there to choose from! Whether you're looking for father's day gifts from daughter or DIY father's day gifts, you're sure to find something in our guide below.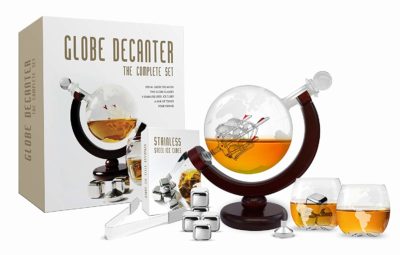 Considerations When Choosing Gifts for Dad
Before we delve into the varied gifts we've picked out for anyone who is looking for a fathers day gift, we've put together some considerations for you.
Age
Perhaps you're looking for gifts for older dads or, your dad is young at heart. Either way, age is a factor that you'll need to take into consideration during the gift buying process. There are tons of gifts out there for any aged man and you can use age to choose the right type of gift for your dad. If you have an older father, a good bet is to select a gift that aligns with his lifestyle. Perhaps he's retired and enjoys gardening as a hobby – use this type of information to choose a really personal gift idea that is sure to be practical and appreciated!
Personality
Everyone has personal interests and aspects of their personality that shape everyday life. If you're on the lookout for really unique gift ideas for dad from daughter, take a moment to reflect on your family member's personality. Maybe your dad is a huge sports car fan or enjoys sitting down and relaxing with a good book. You can take the time to think about your dad's personality to choose a really meaningful gift that you know they'll appreciate. If you're not sure on what sort of information is available to you around your dad's personality, take a look at some of the items he owns or have a look at his social media. Alternatively, speak to a family member such as a mother who will you know your father's likes and dislikes further…
Budget
Budget is a consideration that anyone needs to consider when choosing a gift. No matter the funds you have available you'll still be able to find a great gift. You don't necessarily need to splash the cash to find a gift for this family member. There are lots of smaller gifts too with equally smaller price tags that work well! If you have a higher-end budget you may want to go all out and really treat your father, there are lots of ideas below which will do just the trick! Alternatively, you could always consider buying a physical gift for your dad to keep as well as planning a day trip or even a holiday. No matter your budget you can always find the perfect father's day gifts from daughter!
Best Gift Idea for Fathers Day
We've taken all of the top gifts and compiled them into one handy guide if you're on the lookout for a special gift for this occasion. From tech-oriented gifts to gardening accessories, we've got something for every type of dad personality below to help you find the best present for the day!
1. Portable Bluetooth Speaker
For dads that love their music, this awesome Bluetooth speaker may be the gift you've been looking for! Great father's day gifts don't get better than this. This unique speaker is refitted with a VW original car CD radio unit that provides high reliability. The slot in CD reading provides high-quality sound across 4 speakers and has been elegantly designed using classical wood. The 5-inch display provides multiple functions inclusive of a home audio system. This piece of tech can be doubled up as a TV soundbar too! Simply connect with a TV via its audio cord and shift it to AUX mode to enjoy a home theater!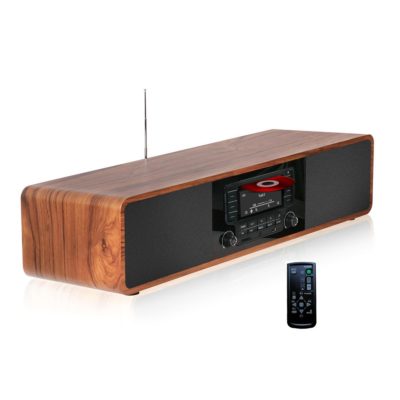 2. Classy Decanter
If your dad is a whisky drinker and, you're searching for sentimental gifts, why not go for something different like this cool globe decanter? The  28 Oz 850 ml globe decanter has been etched to feature a vintage sail ship and comes with a sturdy wooden base as well as two drinking glasses, a set of eight stainless steel whiskey stones, a pair of tongs and a metal pour funnel and a glass stopper, making it a complete gift set for whiskey lovers! Each decanter has been hand-crafted to be a decorative handblown masterpiece. Fathers can use the globe as a table piece too as it rotates as a normal one does on its axis. Able to hold a full bottle of whiskey, finish this gift off with a bottle of your dad's favorite!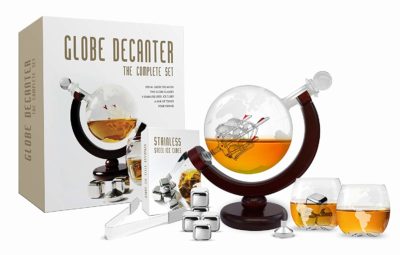 3. Globe Decanter
For drinks enthusiasts, a decanter can be a really practical present that also looks great presented on a table with a nice set of glasses. This elegant lead-free skull decanter is entirely hand made and has been hand blown for a superb finish. Highly detailed, it is large enough to hold 850ml of drink and comes with 4 glasses too! The fitted glass stopper seals the decanter tightly for ideal storage allowing peace of mind when keeping a favorite beverage flavorful and aromatic. A unique gift in its own right, lots of dads will enjoy this cool gift that also serves a practical use too.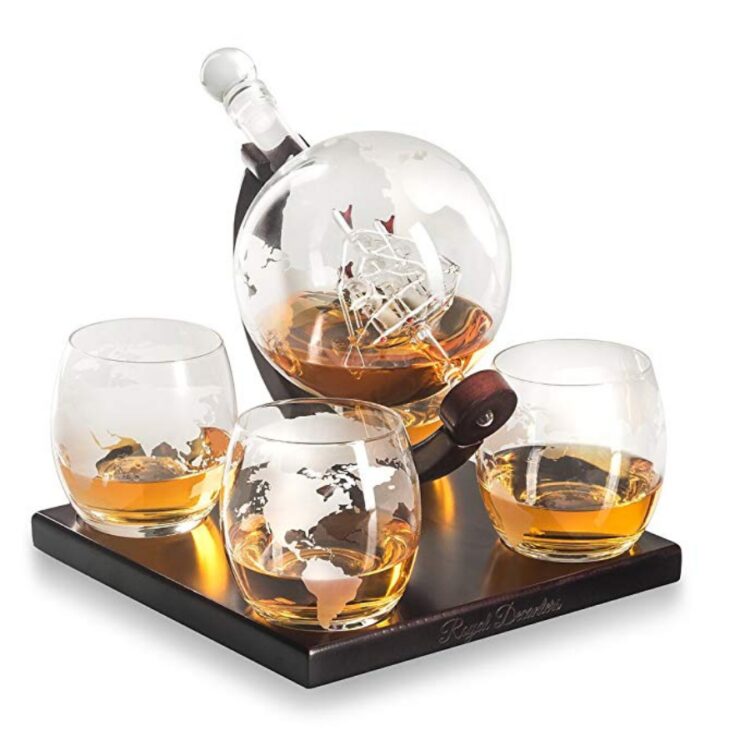 4. Stainless Steel Bracelet
Looking for super special gift ideas for dad from daughter? If so, this beautiful stainless steel bracelet set could be a perfect idea! Able to fit the wrist of a dad and daughter inside of the bracelet reads "Thinking of you always when we are apart", perfectly representing a father daughter bond. These meaningful relationship bracelets symbolize eternal love and commitment making them one of the most thoughtful fathers day gifts from daughter. The metal used to design these bracelets is allergy free and won't cause any rusting or fading. If you're looking for a quality piece of jewelry for this special person without breaking the budget, this wonderful gift comes ready-packaged into a box and is sure to bring warmth to any dad's heart.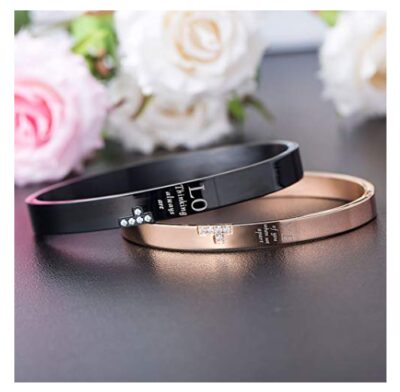 5. Multi-Purpose Tool
Wondering what to get for the special day? Perhaps your dad is a handy-man and enjoys having the latest gadgets and gizmos to help in his trade. If this is the case for your own dad, this multi-purpose pen is sure to bring about multiple uses.  This Durable Pen is Made from aircraft-grade aluminum, crafted for superior strength. The emergency tool is great for any outdoor trip too, it can be taken on a camping trip and be used as a multi-tool to help set camp up! The sleek pen comes packaged in a sleek box too ready for presentation as a gift. Surprise your father with this unique gift!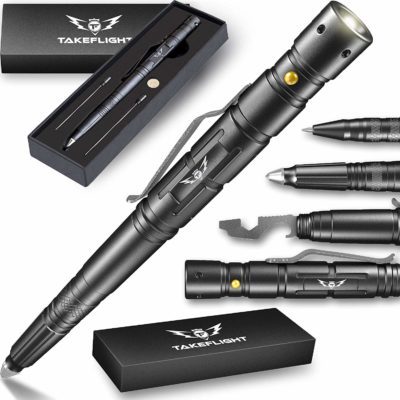 6. Desktop Golf Game
For dads who enjoy golf, this cool desktop gold set is the perfect way to practice skills in between working! This golfing game features an adjustable green and specially designed putter for left or right-handers, making it super versatile. Every game of this desktop golf will have its own unique challenge, players can take their shots with 18 holes in the comfort of their very own home. The magnetic golf flag can be used to easily retrieve the ball for continued fun over and over. As one of the most popular dad gifts, this golf desktop set is sure to bring about lots of entertainment for any dad who enjoys playing the sport…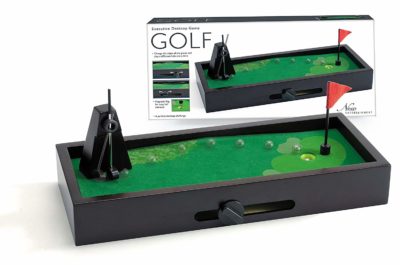 7. Keepsake Book
If you want to get your hands on a sentimental gift for your father, this awesome keepsake book is a great idea.  This beautiful book falls into the category of one of the most thoughtful gifts for dad from daughter, helping to outline why dad is such an important figure to any daughter. Invite your father to share their special memories in the book alongside facts, perspectives, beliefs, knowledge, and wisdom gained from a lifetime of experience.  Featuring hundreds of gentle prompting questions, dads will get to sit back and relax while filling out the information for their children to enjoy for generations to come. The stunning book comes with 384 gold-edged, acid-free pages and is a great addition to any bookshelf.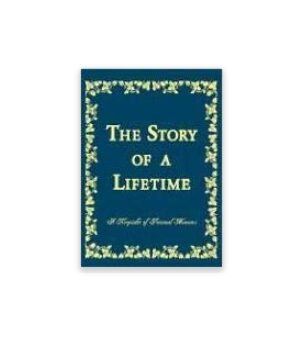 8. Rattan Outdoor Table
Dads that love spending time in their garden will appreciate this wonderful outdoor rattan table that is a beautiful addition to any space. When it comes to fathers day present from daughter, a lot of daughters will choose to buy something sentimental, however, a practical gift is also a great idea too! This table doubles up as a drink holder making it perfect for cooling beverages during BBQs and summertime activities. The drainage plug allows easy cleanup and it's an excellent piece of furniture for any patio or decked area. With a lovely rattan design, the contemporary table can be complemented using any similar style chairs or it can simply stand solo as a place for resting drinks.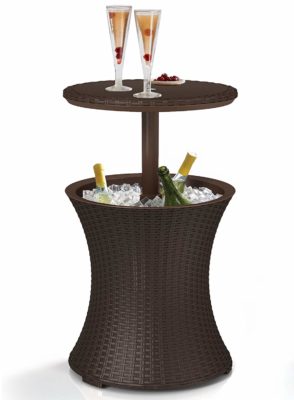 9. Garden Kneeler
Greenfingers will enjoy this practical garden kneeler, which is one of many great outdoor creative gifts for men,. Featuring an elevated pad that reduces aches from prolonged kneeling it helps to keep knees away from the muddy ground and grass. The kneeler also doubles up as a garden chair when flipped over so that users can tend to any sized plants comfortably. Ready assembled, the kneeler is easy to open and close away in a quick snap. Constructed of lightweight steel, this product is durable yet easy to transport. It features two gardening tool pouches, making it super handy for keep tools at arm's length.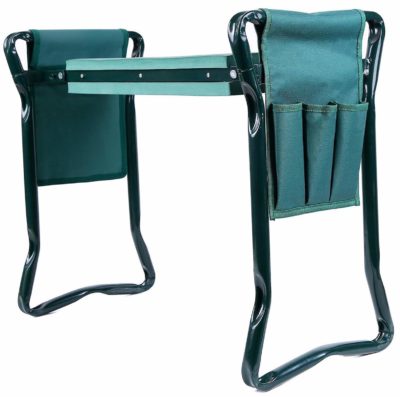 10. Fire Escape Shelving
Home accessories make great gift ideas for all types of people. When thinking about what to buy for father's day, this fantastic themed shelf is sure to spruce up any office space or "man-cave". Made using epoxy-coated steel, this fire escape shelving adds a dramatic effect to any wall and comes included with hanging hardware for easy installation. The shelf can be used for books, candles, potted plants and any other trinkets and treasures that your dad wants to display. By gifting this to your dad you can also put the shelf up together- making a great bonding activity too!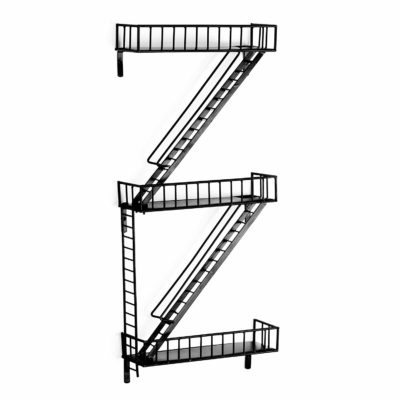 11. Running Lights
Running lights are a great practical asset for anyone who gets out and jogs regularly throughout the darker winter months or night times. The units can be held comfortably thanks to silicone straps that are easily adjusted to fit any sized hands, even over the top of gloves. This piece of safety gear helps to illuminate running activities making it safer than ever to be outdoors no matter the lighting. They can be used in all sorts of conditions from heavy rain to extreme heat and are guaranteed to last thanks to their high quality. These running lights are one of the best Christmas presents for dad from daughter for those that are active!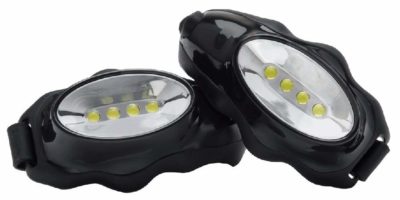 12. Roasting Hooks
There's nothing truly more satisfying than a perfectly roasted marshmallow over a campfire and your dad can indulge with these awesome roasting hooks! If your dad is a foodie and you're wondering what to get for the big day, these hooks will give him the freedom to roast snacks over a garden fire or while out camping. Made using high-quality stainless steel, the heat resistant handle makes them comfortable and safe to use. They can be simply washed with soap and water after use to preserve their original condition for years to come!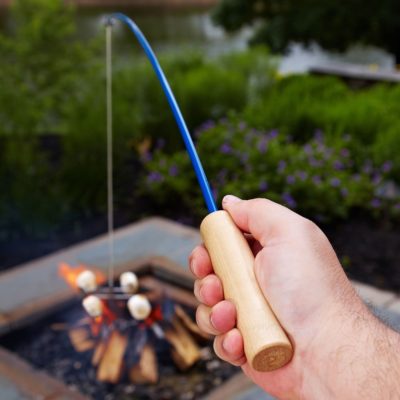 13. Dad Joke Game
Suitable for 2 to 12 players this awesome Dad Joke Face Off game is guaranteed to bring about hours of humorous entertainment for dads and daughters, as well as other family members too. Suitable for children ages 12 years and up, this game makes a good fathers day gift for those looking to choose something funny. Challenge each other against the ultimate game of trying not to laugh, the first to cave in loses!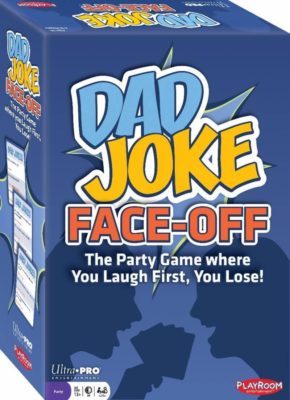 14. Pocket Watch
When it comes to Christmas we all want to treat our closest relatives to something special and, if you're here looking for Christmas presents for dad from daughter, this stunning pocket watch is sure to make an impression no matter the occasion. Featuring an engraved message that reads "Dad, no matter how much times passes, I will always be your little girl.", the watch is a beautiful sentimental gift idea. It comes ready with a chain for wearing and a quality gift box too. The precision quartz movement allows for easy time setting and the clock face can be revealed by simply press button to open the watch.

15. Sandwich Grill
Breakfast loving dads will love to have their very own sandwich maker to experiment with recipes or simply to recreate their favorites. This breakfast sandwich maker can cook any custom sandwich in just 5 minutes! It's a great kitchen accessory for making brunch or a quick, healthy meal on the go! The griller comes with dual toasting compartments, meaning sandwiches can be grilled for the entire family. The grill comes with a complimentary breakfast maker recipe book with plenty of fun and delicious meals to try out! For dad gifts from daughter, this awesome grill will create the perfect opportunity to have breakfast together and start any day off properly.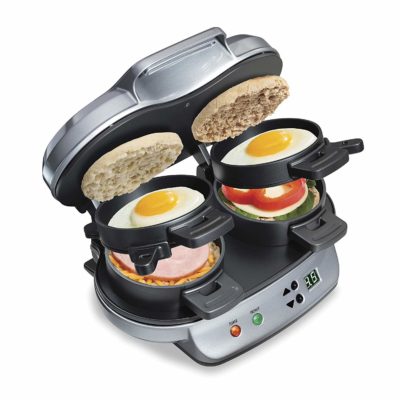 16. Brew And Enjoy Set
Wondering what is the most popular gift asked for by dads on father's day? We may not have the exact answer, but beer oriented gifts are pretty sought after! This awesome beer brewing set is great for any dad that has an interest in the process or, who simply enjoys a refreshing beer after work. The Northern Brewer Brew starter kit is the perfect choice for beginners and comes complete with foolproof instructions. It contains everything that your dad will need to start brewing beer from the comfort of their own home and yields 5 gallons of finished beer, filling 50 twelve ounce bottles.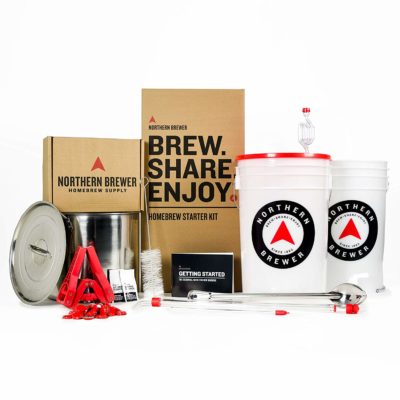 17. Grooming Set
Grooming is a big part of many men's lives. For dads who enjoy taking the time to groom themselves, be it their beards or hair, this cool shave set could be one of the best dad and daughter gifts out there for you to choose. The set is handmade and mimics true French tradition, it features everything a father will need to create the perfect shave: double edge safety razor with 10 Astra blade, 100% pure black badger hair, high-quality chrome stand, organic shaving soap in a wooden bowl, organic aftershave and organic pre-shave oil. Made using only quality ingredients, the products included are kind to all skin types and completely hypoallergenic.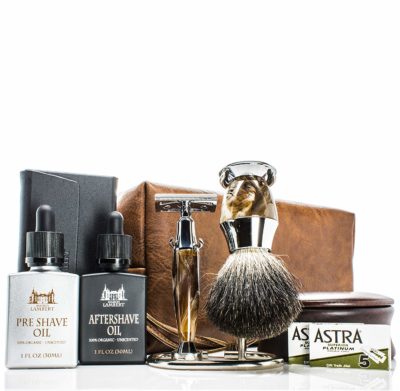 18. Golf Tracking System
Dads will get to improve their golfing game with this awesome tracker! It collects a range of data including distances, accuracy, putts and much more. Providing real stats at the fingertips of your dad, he'll enjoy keeping track of his progress and seeing his improvement with the sport over real-time. What's more is that data can be shared easily via the app with friends and family members too, bringing about a whole new challenge to competing to reach the top ranks. This gift idea is both entertaining and practical but most of all will encourage your dad to continue playing the sport he loves most!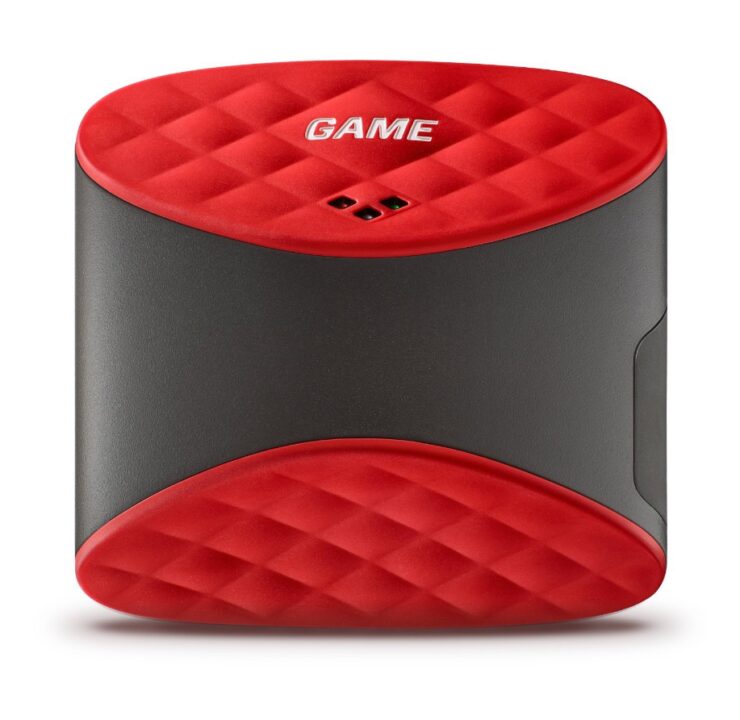 Our top gifts from daughter to dad should have given you lots of inspiration. From golf gadgets to sentimental matching bracelets, there are lots of great ideas above! If you're still feeling uncertain about what to get your dad for the special occasion, below we've put together our top picks and further considerations if you're wanting to find something specific.
Best Overall Gift
For personalized gifts for dad from daughter, these matching bracelets are sure to do the trick. Composed of stainless steel, they're high quality and won't rust or cause any allergies. They come with a special message written on the inside so that dad can stay close to his daughter all of the time. Not only are these bracelets sentimental, but they're also stylish too and will complement any outfit.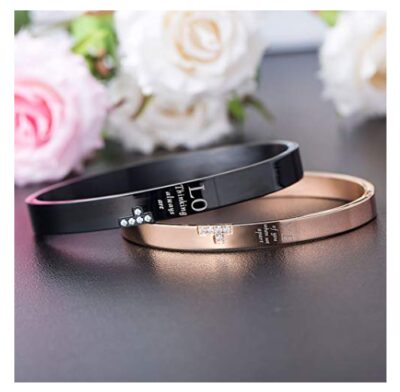 Best Budget Gift
If you're on a budget, don't fret! There are still plenty of ways in which you can surprise your dad with a cool gift This party game focused around dad is sure to bring about entertainment for the entire family. The aim of the game is not to laugh, a difficult task when faced with hilarious jokes! Think you've got what it takes? Get your hands on this awesome game for an evening of fun with dad on his special day!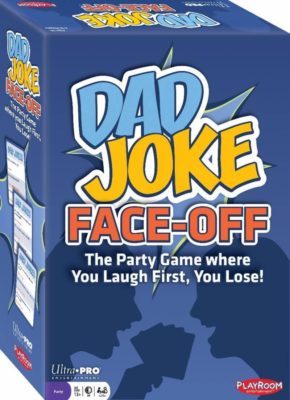 What Is A Good Homemade Fathers Day Gift?
Are you looking for daddy gifts from a baby girl? If so, there are tons of handmade gift ideas that you can easily make that are sentimental and sure to be treasured for years to come. Creative gifts for dad come in many forms but one of the easiest ways to wow any father is by making a piece of personalized artwork.
Consider getting some paints together and allowing your little girl to get messy as she makes a card for her father. Or, why not buy a ceramics plate and some kid-friendly paint to transfer over a footprint or handprint? These type of gifts are always sure to be appreciated and more often than not are a lot cheaper to create than expected, go for DIY father's day gifts from daughter if you're looking to save money and add a personal touch.
Other good handmade father's day gifts could include toiletries using natural products. Bath bombs are fairly easy to recreate at home and will encourage a special father to take some 'me time' to relax and soak his muscles.
What Is A Good First Time Fathers Day Gift?
First time father's day gifts can be super difficult to get right. But the truth is, no matter what you choose it will be special in its own way. If you have a very young daughter and you'd like her to give her dad something special, why not consider a piece of jewelry? There are tons of different jewelry types that you can choose from without having to break the budget either!
From bracelets to pendants that can be hung on a silver chain, first time fathers day presents are a great occasion to go all out. You could even have a pendant engraved with a special message so that daddy can be close to his daughter, always.
Other first time gifts for new dads could include a photograph of his daughter placed into a beautiful frame for display. Lots of parents present photographs of their children to each other as gifts as it's a reminder of the bond created between all family members.
Fathers Day Gift Ideas For Those Who Have It All
Some dads just seem to have everything they'll ever need already. Whether we're talking about a tech-savvy dad who seems to have all the latest gadgets or, a dad who has everything he needs when it comes to gardening. Sometimes, it can be really difficult to get around this problem.
If you find yourself faced with the situation of buying a gift for those who have it all, a safe bet is to go for a sentimental gift such as the book we've featured in our list above. Alternatively, you can always grab a gift card for a dad to spend at his favorite store or ask him directly what he'd like to receive!
Other good gift ideas for dads that already have everything they need could be clothing items such as a new tie, sweater or socks (which always come in handy!). It may be worth having a direct conversation with your dad, if possible, to chat about some things he wants to buy for himself. And, if he really doesn't want a physical gift or you're still struggling consider an experience day or day out!