Just like adults, newborn babies have constipation and a gaseous stomach too. And this is common among formula-fed babies.
In most cases, it might mean that the baby's tummy is sensitive. So, you'd typically need something that's gentle.
Fortunately, there are a lot of good brands out there to choose from. With the right formula, your baby can get some relief.
But then, a few questions come up…
How do you choose the best formula for sensitive tummy and constipation?
Which brand is the best?
And what price should you be looking at?
If you're an experienced momma, you probably have a few brands that you trust. You may even have your favorite stores that stock these.
What about the first-time mom?
If you fall in the second category, don't fret. This guide will help you choose the right formula for your baby's delicate tummy.
As a new mom, I'll assume you're looking for a formula that'll suit your baby. If that's the case, continue reading.
For the experienced mom, you probably want to change the brand because of the gaseous reactions from your baby. Well, you're on the right page too!
You should continue reading…
Here is the reality:
You don't have to spend dozens of hours, trying to decide on what brand to go for or what brand to choose or undecided on the model.
Well, all that research has been done.
Not only will this guide save you the stress of dealing with a crying baby, but it'll also save your time so you can attend to your baby just like every other mother.
Before going on to the recommended formula, let's look at another question…
Why constipation?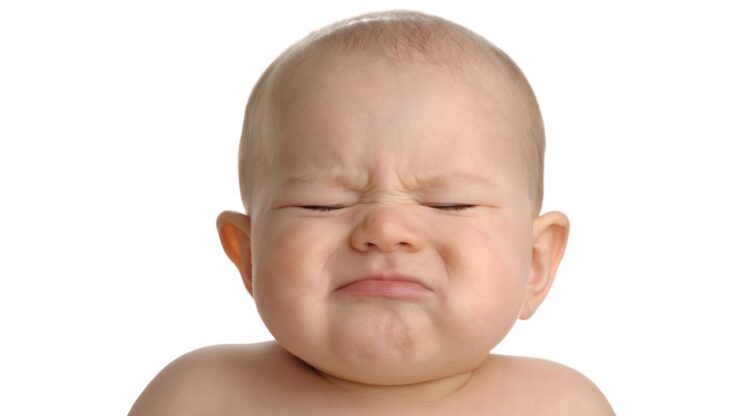 There are a lot of reasons why your baby may be experiencing constipation aside from a sensitive stomach.
Think about this:
Your baby's body and immune system are still very young. So, adapting to a new food may be a bit difficult.
Going from breastmilk to formula will be easy in some babies. While some will go through a few loops before they get a good foot.
So what's the best way forward?
Choose the right formula for your baby. That's the answer!
So, what's the best formula for constipation?
---
Review of the Best Formula for Sensitive Tummy and Constipation
---
1. Plum Organics, Organic Infant Formula with Iron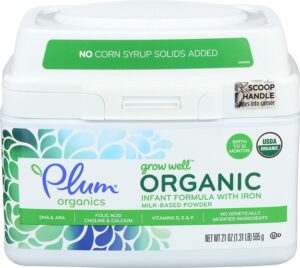 There are a lot of moms out there who love to breastfeed their babies. Some even have it as the top in their priority list. So it can be emotionally tasking to switch to baby formula.
But what if it has to be done?
Most moms would then one to feel good about what a baby formula entails and what is inside of it.
If you find yourself in a similar situation, you need to study the formula you want to buy for your baby carefully.
In the following paragraphs, you'll know the most important things about the Plum Organics, Organic Infant Formula.
This formula doesn't have corn syrup solids. Breast milk provides babies with lactose, the dominant carbohydrate that babies need for strength and growth-support.
To mimic this and get your baby a similar result, the formula contains lactose sourced from cow's milk.
Which takes us to the next point:
It doesn't contain harmful ingredients. It's certified by the United States Department of Agriculture (USDA). What does this mean? You can use the formula, rest assured that it is free from substances like gluten, kosher dairy, etc. Your baby is in a safe hand.
What about the ratio?
According to the manufacturer, this formula uses 30:70 whey to casein ratio. However, this shouldn't be taken at face value. Not all babies will get the same experience from it.
And since you're buying for a baby with possible stomach upset, it may be good to discuss with your pediatrician to determine the best ratio for your baby before committing to this.
This cannot substitute for breastmilk
If nourishing your baby in the most natural way is important to you, don't put the baby formula in place of breastmilk from day one.
For your baby to experience full growth and development, going through the breastfeeding stage is important.
Does that mean you should buy this formula?
No, far from it.
While it doesn't provide the same nutrients and benefits as breastmilk, the formula can provide your baby with proteins, carbohydrates, and other important nutrients to support growth and development.
---
In Conclusion – Best Formula for Sensitive Tummy and Constipation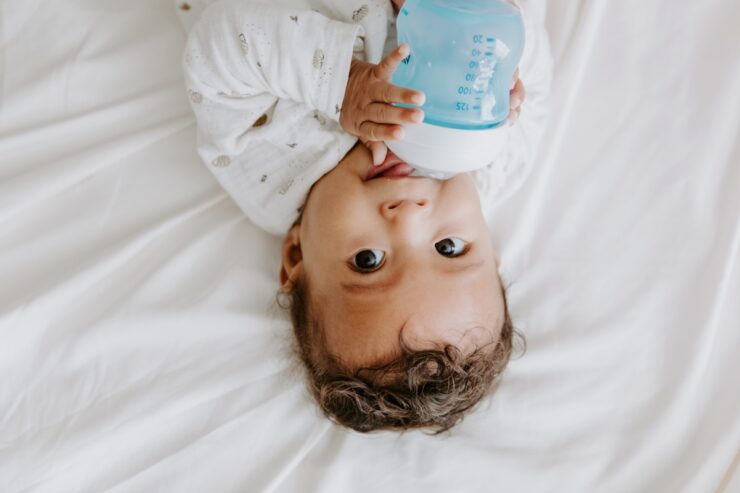 Selecting the right formula for your baby can turn into a full-time job if you don't know what you're doing.
It's easy to avoid that, though.
So, here are a few tips…
There are a lot of symptoms to look for if you suspect your baby is suffering from constipation. This includes a hard tummy, loss of appetite, loss of taste, infrequent bowel movement and a lot more.
But the reality is this:
It's hard to just point at something as the cause of your baby's constipation.
It can take a lot of explanation from your pediatrician to understand the causes and possible symptoms.
But know this…It all boils down to your baby's poop. And his/her digestive system.
If your baby's digestion is not going smoothly, the likely cause is nutrition. And since nutrition plays a huge part in that, then the food you feed your baby should be examined too.
Usually, baby formulas take a longer time to digest than breast milk. And if your baby is formula-fed and has a sensitive stomach, it's easy to get constipation and gaseous reactions.
One thing that's worthy of note is that there isn't any single formula you want to rely on to solve the problem of constipation.
Moreover, changing the formula you're using won't necessarily be the saving grace.
One thing that's totally possible is this:
When you select the right formula for your baby, it can help with constipation. So it's important to take your time when choosing one.
You should be very concerned about your baby's digestive system. If it's okay, then you don't have much to worry about.
Related reviews:
What Is Colic – Symptoms, Signs, and Remedies