Seventeen-year-old boys love their gadgets, games and as they are approaching adulthood, they want the best tech toys around. Buying teens presents is sometimes a challenge. Your teenager might be more settled than when he first entered the teen stage, however he will still be inexperienced when it comes to handling certain issues, people or difficult situations.
At age seventeen, a young man will probably have steady clique of friends and these are the same friends he is likely to go into his adulthood with. That's why we have included some gift items he can use and share with friends to help build their bond.
Trust our 30 best gift ideas for 17 year old boys to guide you in finding something he will love!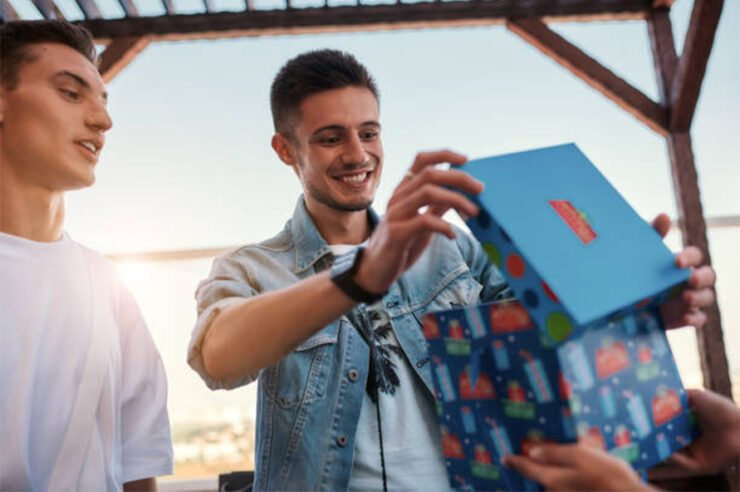 Best Gift Ideas in 2023
Now, let's look at some reviews of the best gift ideas for teenage guys 17 years old – there is something here for all tastes and budgets, so you'll never be stuck for a gift idea again.
1. Gaming Recliner Chair
Whether your 17 year old son loves gaming, or simply wants a new chair to accessorize his bedroom, this is an excellent gift idea! The vibrant red and black style is sure to catch his eye, and will make a great addition to any space! The padded construction with an added headrest and recliner footrest is sure to keep him comfortable for hours, whether he's playing games or finishing his homework!
The solid hardwood frame is sure to last for years to come, whilst the LeatherSoft upholstery gives a high quality feel that's incredibly easy to clean! This gaming recliner chair is sure to make your son's 17th a birthday to remember!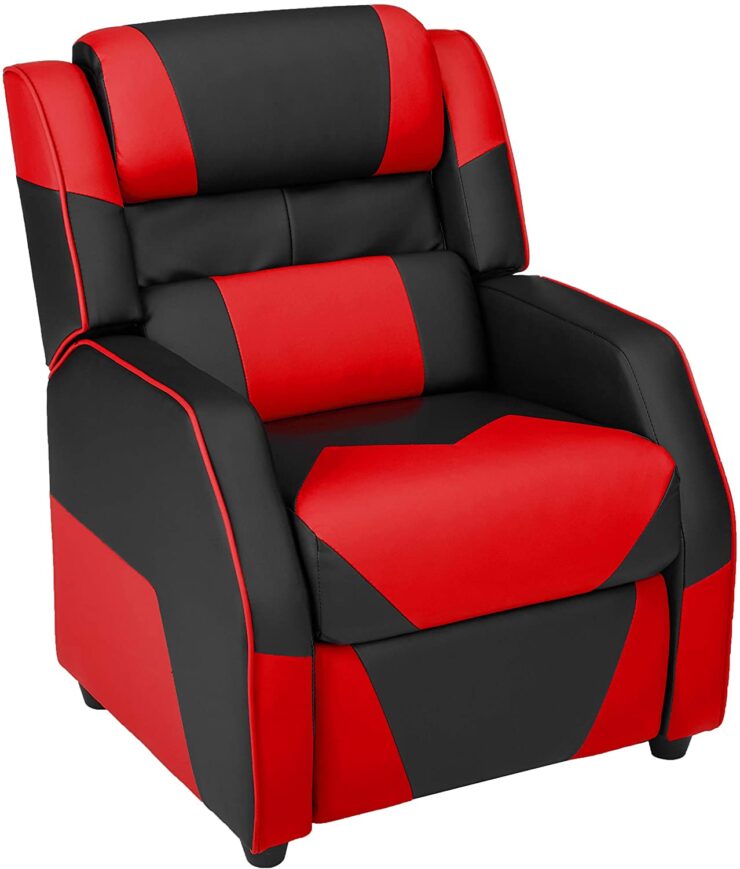 2. Gaming Headset by RUNMUS
If your son is a gaming enthusiast, why not get him a new gaming headset? This impressive model from RUNMUS comes with 7.1 surround sound and a noise cancelling mic, so nothing will limit your son's gaming experience! Powerful 50mm drivers deliver excellent audio quality, so games will be more immersive than ever!
The ergonomic design allows users to truly customize their fit, with the adjustable headband and padded ear cups ensuring your son will be able to game in comfort for hours! The headset is compatible with PS4, Xbox one, and PCs, so it's a truly versatile gift!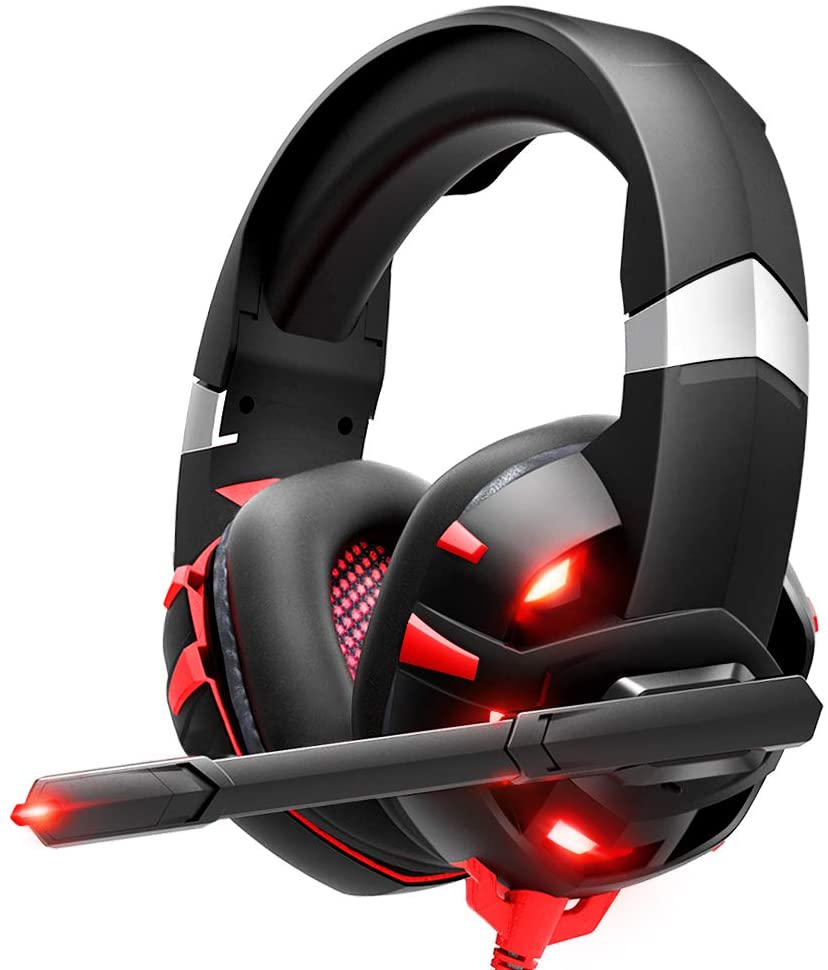 3. Apple Watch
Whether your son loves his tech, or simply wants to update his watch – you can't go wrong with a smartwatch from Apple! Apple's sleek and ergonomic construction is sure to impress your 17 year old, and he's guaranteed to enjoy exploring the watch's special features, too!
The water resistant construction is incredibly durable, while the high quality touch screen retina display makes finding what you need effortless! Your son will be able to use GPS, store his favorite songs, audio books, and podcasts, and even send an SOS message with a single tap! With so many possibilities, this gift is a must for any 17 year old boy.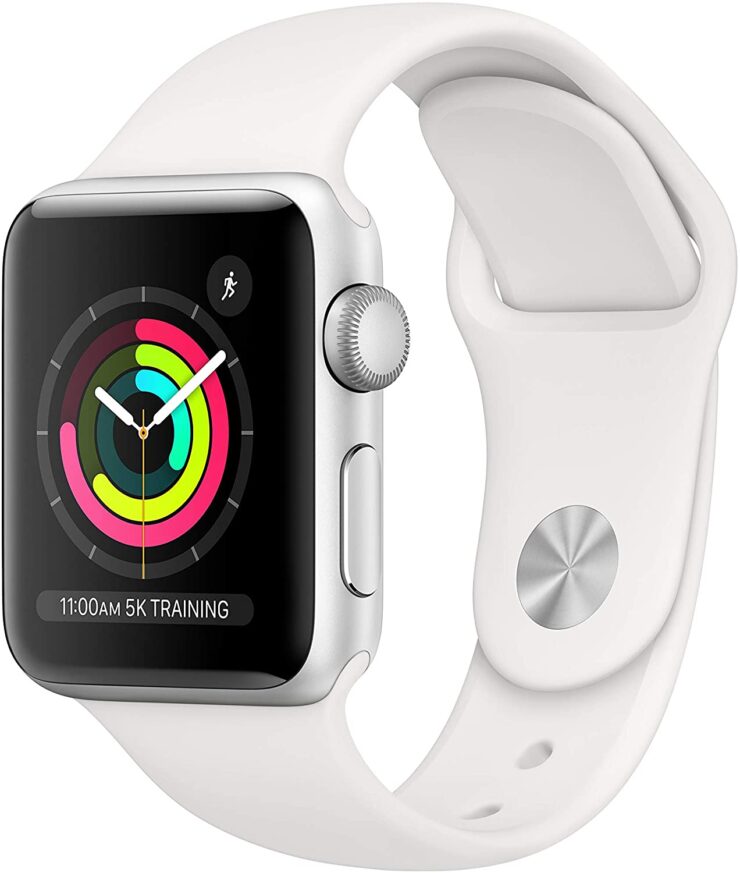 4. Desktop Charging Station
Everyone now has so many devices that they use every day, and it can be hard to make sure that they're all fully charged! 17 year old boys are sure to adore this sleek charging station, and it makes a great room accessory as well as making sure all your devices are ready to go!
With 6 different charging points, your son will be able to charge his phone, tablet, laptop, and much much more! The impressive 45W fast charge capabilities will cut down on charging times, so you won't be waiting hours to use your devices. The docking station itself is incredibly ergonomic, and makes an excellent addition to any space.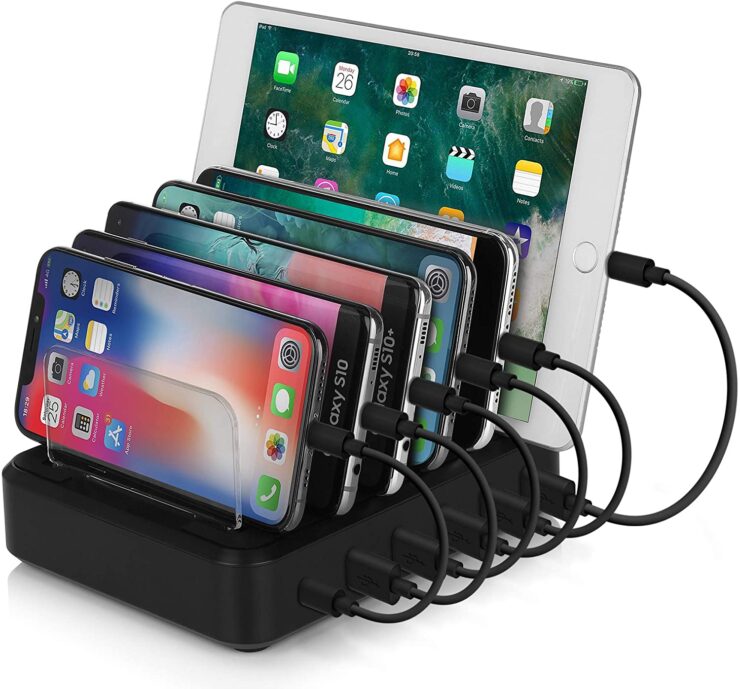 5. HD Media Streamer from Roku
Which teen boy doesn't love Netflix? With this handy streaming tool, your son will be able to stream his favorite shows, movies, and much more! This handy device can be easily plugged into your TV, and makes streaming your favorite media effortless!
This surprisingly affordable device offers high quality streaming power, that's sure to please any 17 year old boy. It's incredibly easy to set up, making it perfect for beginners and tech-lovers alike! This is such a simple gift idea, but it's guaranteed to delight your son on his birthday or at Christmas!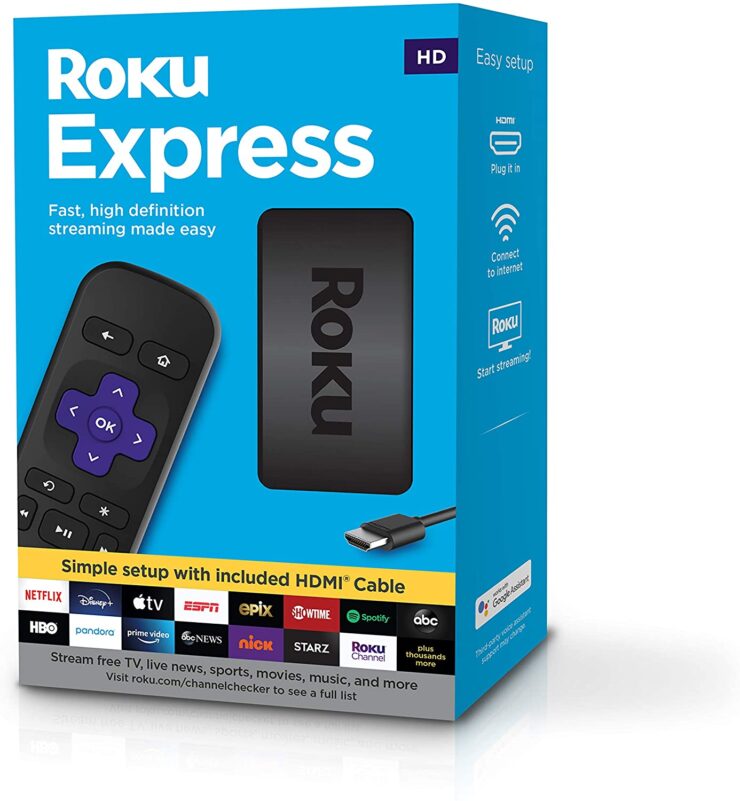 6. Plasma Ball
This fun device is a classic toy that's a guaranteed hit with boys! It's a great addition to any bedroom or space, and your son is sure to enjoy using it for years to come! The model comes with two interactive modes, touch and sound sensitive, which allow you to affect the plasma in different ways!
This unique gift is sure to intrigue friends and guests, and it's definitely something that your son won't see coming! With so many different methods to interact with the lights, this fun plasma ball will deliver hours of great fun.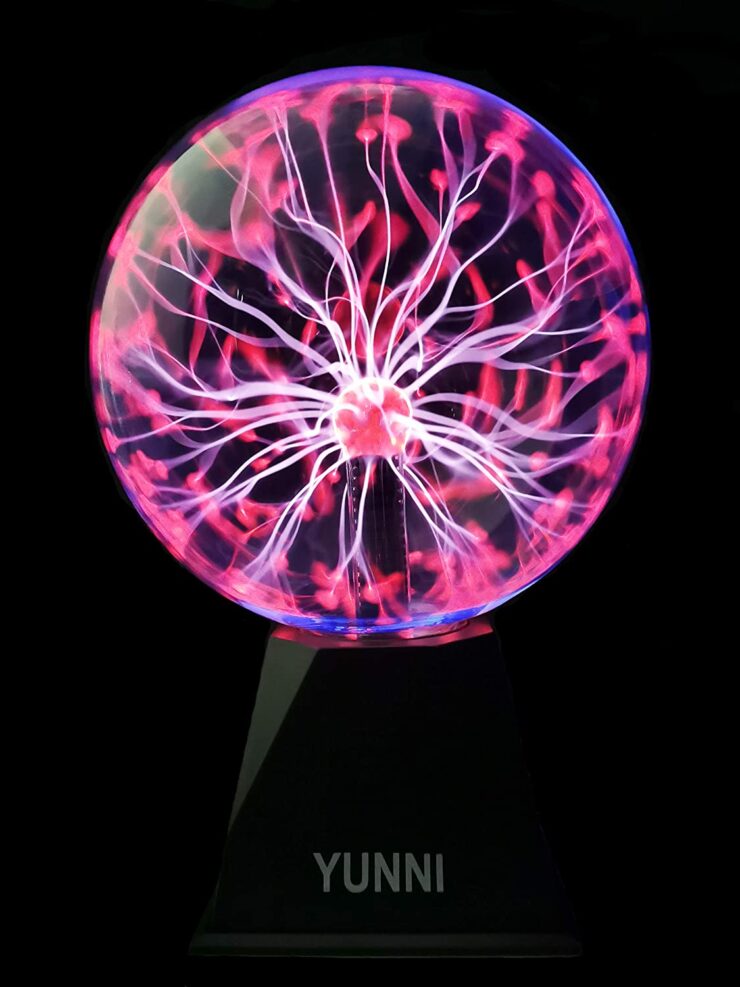 7. MyMap Ancient History Scratch Off Christmas Gift
If you have a boy who has the desire to travel round the world then this is the perfect gift to offer him. It is a large wall map which even features early century explorers printed on it. Boys can scratch off the surface of the map on places they have visited. This is the perfect gift item on birthdays, graduation, anniversary and any other important celebration for that boy who loves to explore.
This map would look great displayed in your son's bedroom or dorm, where it will act as a fun reminder of the trips he has taken. It's also ideal in helping learn more about geography.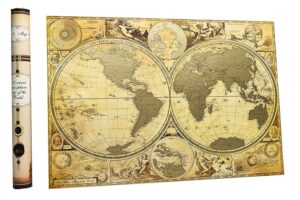 8. Boys RC Boat
Remote Controlled boats make perfect gifts for 17 year old boys who love to be near the water. The Aqua RC speed boat is an exciting product with some great features built into it. 
This boat is great for a teenager who's never picked up an RC boat before, because it's super easy to control and before you know it you can reach speeds of up to 20 mph! Racing this boat against their friends will give your son or grandson that adrenaline rush they may be chasing, too.  
Your teen will love this sharp looking speedboat and have a blast showing it off to his friends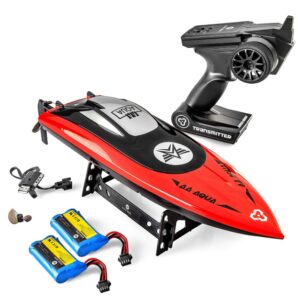 9. Teens Drone
A lot of 17 year olds nowadays are really into technology. If you're looking for a gift that fits that description, look no further than this GPS drone.
The Outlaw SE is a great drone for any teenage boy who wants to learn to fly. This GPS drone comes equipped with multiple flight modes from beginner to advanced so teens won't get bored as they get more experienced piloting the aircraft. 
Drones are fun gadgets for 17 year old boys so give your budding tech guru this perfect gift.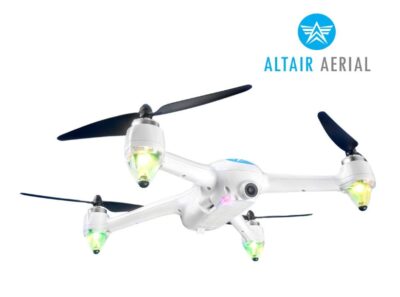 10. Game of Phones
The Game of Phones is a fun party game for more than one player. Whilst teens normally enjoy playing with their phones rather than interacting with others, this game is perfect for helping them be more social whilst still using their phone. The deck of cards features various challenges all players must complete, before someone decides who is the winner. Challenges include finding the best selfie or the oldest photo of yourself.
This game is fun for groups of friends to enjoy together. It's a great way to help with bonding as well as improving communication skills. Not to mention, it is a lot of fun! Your teen is sure to thank you for this great game.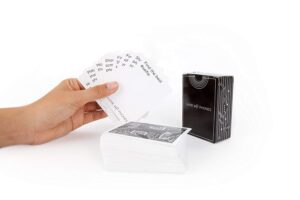 11. Bloodborne
If your 17 year old son is a hardcore gamer then you just might have found him the best gift ever! Bloodborne is an action-packed and high-quality game that will keep him glued and occupied for hours. This game takes the player into a Gothic city where nightmare creatures and gangster mobs run the lands. The player is armed with several amazing weapons, reflexes, strategy and wits that will aid him in his quest to defeat his enemies.
This game comes with several interesting and amazing details such as a new online gaming experience, atmospheric lightning effect, amazing Gothic environments and many more. This game features several challenges which your gamer son can upload and also share with his friends.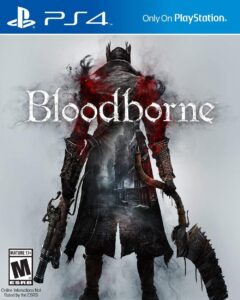 12. Men's Leather Tommy Hilfiger Passcase Wallet
Durability is one of the best features of the Tommy Hilfiger Passcase men's leather wallet as it is made out of original polyester and buffalo leather material which makes sure this wallet lasts for a very long time. It is one which has a unique quality and styling that makes it the envy of other products.
There are several amazing features that makes this wallet stand out from other items on the market. There's the embossed logo and bold ribbon stripe underlay design for example. Not only is this wallet durable, it's also attractive and stylish.
One can also give the wallet a hand wash when necessary to ensure it always looks its best. It's perfect for giving as a gift as it comes with a convenient gift box for easy wrapping.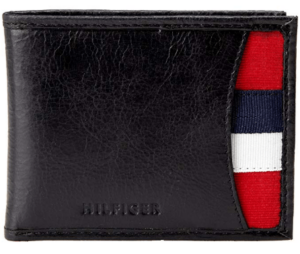 13. Bluetooth Music Hat Hands-free Stereo Headphone And Microphone
This is one item that every teenage boy out there will fall in love with as it features the unique combination of technology and style. This music hat is designed to bring great sound quality to your ears especially during windy or cold days. It doesn't feature tangling wires which is why it is considered ideal for jogging, walking, skating, skiing and even for workouts.
If you are looking for a great gift for 17 year old boy who has everything,this hat is a great choice. They will find the hat easy to use as it has a user-friendly interface. Its microphone enables users to make calls while its control panel makes it possible to move back and forth between songs. It has a size that will fit almost anyone. To clean the hat, hand wash only then lay flat to dry.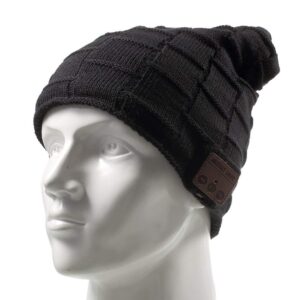 14. ThinkFun Gravity Maze Marble Run Logic Game
This is a must have for every teenage boy who loves logic puzzles. This is one gaming item that would keep teenage boys engaged and occupied for hours as it features sixty beginner to expert level challenges, a target piece, nine towers, a game grid and three marbles.
This isn't just a game for fun but one that helps teens develop reasoning and planning skills. It is also a great tool for STEM learning and improving logical thinking. Each level comes with an extra level of difficulty which challenges boys to do better and try to win. Setting up the game is easy thanks to the included instruction manual. However, winning the increasingly difficult challenges is not so simple!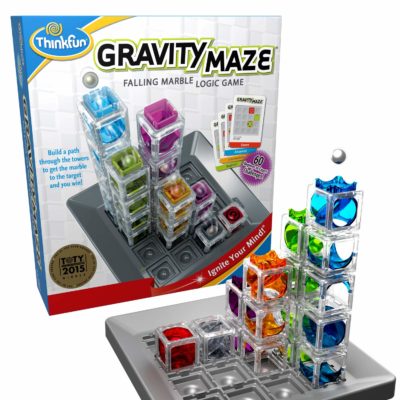 15. 4M Tin Can Robot
Building the tin can robot is a fun project for teens who are interested in robotics. It also helps increase awareness of the importance of recycling. It shows how everyday items, even trash, can be used to make a functional and fun to have robot.
This item doesn't require any special skills or tools as it comes with everything needed as well as detailed instructions on what to do. All that is required is the addition of a soda can, something your teen is bound to have! Be sure to stock up on AAA batteries before giving this gift, otherwise the robot will not be able to function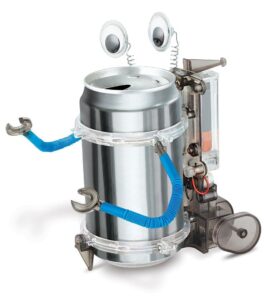 16. Gift For Men – GROW THE HECK UP – Birthday Gift
If you are looking for a book to help prepare your young man for the wider world, this is the ideal choice. It contains valuable information such as how to change a car tire and prepare for a job interview, which can't be taught at school.
The book is helpful and practical, yet is written in a lighthearted and fun way which is why teens will love it. Not only will they learn some valuable life skills, they are sure to get a laugh whilst reading it too. If you're looking for useful 17th birthday gift ideas, this is one of the best out there.

17. Batman Car Seat Covers

These fun Batman seat covers are a great gift for boys who are learning, or have learnt, how to drive. Even if his car isn't his dream ride, these covers will give it a more personal look. They are perfect for any superhero fan, and are also ideal at helping protect the seats. The seat covers are perfect even for messy teenagers as they can easily be machine washed when needed. The universal design is made to fit most bucket seats, so there's no need to worry about compatibility.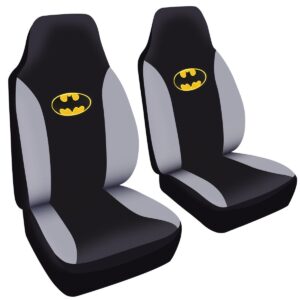 18. WindFeel Vintage Army Green Retro Canvas Backpack
This backpack is durable as it is made using high-quality materials, making it resistant to damage and wear and tear. It is also extremely easy to wash and dry. Thanks to its color, this bag can be used for a variety of occasions,  formal or casual. This bag comes with a strap which can be adjusted easily to ensure a comfortable fit.
No matter the purpose, rest assured that this backpack is well designed to rise to the occasion. It is suitable for camping, traveling, school and other outdoor activities. It also has a roomy interior design and pockets which make sure you can carry along all valuable items whilst also keeping them well organized.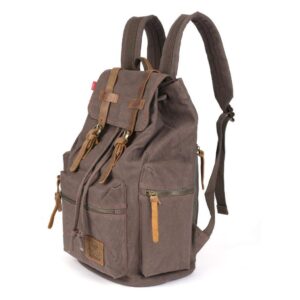 19. UFO 3000 Bright LED Mini Drones for Beginners and Kids
One feature that teenagers will love about this mini drone is its ability to fly at night time as it comes with an impressive LED design which gives off amazing blue and green lights. Its easy control, low and high speeds combined with 360 one touch flips makes this drone the best for both experts and beginners.
This glow in the dark mini drone will make teens the envy of their friends thanks to its unique and impressive details. It maneuvers easily and also has a durable frame design which ensures it is resistant to impact so it won't get damaged should it crash. This is the perfect gift for the boy who has everything!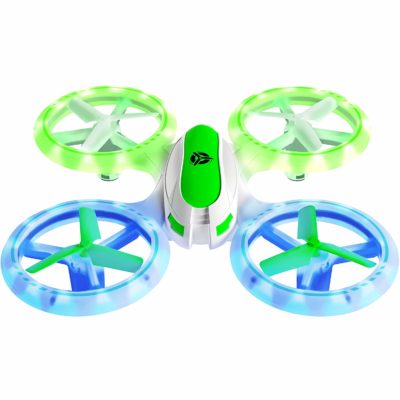 20. Getting Off Sidelines – The IF In Life
Written by Rashad Jennings, this is a book that will keep teen boys inspired as Rashad tells of his motivating and inspiring experiences and stories. Having a low CGPA, down with asthma, poor vision and being overweight were some of the struggles of the author of this book in his early days. Hard work and determination were his driving force to becoming something better. The aim is to help your son to adopt the same attitude to life's difficult moments. The book also comes with a photo collection about the author's professional career, college years and childhood days.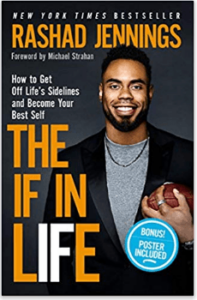 21. 365 Teen To Teen Daily Devotion For Teen Guys
This book can help teens gain perspective in life. It contains heartfelt and personal experiences which are key in shaping the lives of most teens today. This book doesn't just talk about finding ways to overcome the hurdles of life, but it also helps teens develop a better and stronger connection with God.
This book is written by teenagers, for teenagers, so you can be sure your son will relate to what is being said. Reading this book will help teens remember they are never alone, but have God with them. It motivates teens to be triumphant and successful as well as making the right choices. It is aimed at making teens understand the importance of God and how he works in our lives.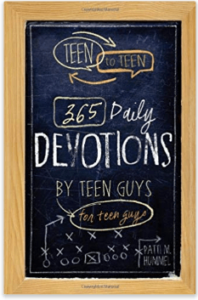 22. Tips on how to Impress a girl, change tire, cook a perfect steak and more – Manhood Manual
This book is an all in one reference tool and would be the best gift for growing boys on their birthdays, graduation and other special events. For every growing boy out there, there is still a lot to be learnt about life in preparation for the challenges which lie ahead.
Some of the skills a growing man needs to learn include; how to wear cologne, tie a tie, grill a steak, write a resume, plan a date, talk to a girl, clean a bathroom and many more. By reading this book, your son is sure to learn some valuable life skills which will help make him more successful and less dependent on you.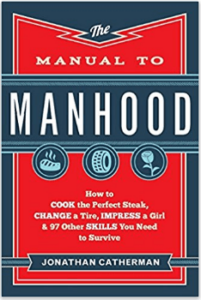 23. Squashed Board Game
This game is suitable for 2 – 4 players, so it's great for playing with friends, siblings or parents. It is easy to play, simply move your king to the top, rotate the cube and use it to squash the opponent.
The squashed 3D strategy board game is one that helps to keep teens entertained as well as helping them build problem solving skills. It is also easy to clean up after use, as all the game pieces can be stored within the cube. It's similarly easy to set up for play. The game is perfect for family games nights with older children.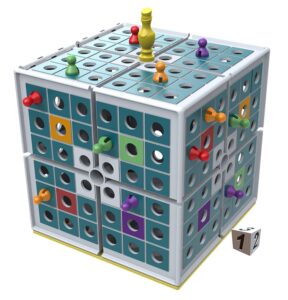 24. Wireless Bluetooth Hat With Microphone & Stereo Speakers
One notable feature of this unique hat is it comes with in-built Bluetooth and sound disks which ensure unmatched sound clarity. This is a must-have for every teen boy who is a lover of music.
This quality Bluetooth hat with stereo speakers and microphone is one that is designed to deliver superior audio quality. Users are sure to enjoy the sound that comes from this wireless hat, and there wouldn't be any more dangling wires. Also, there will be no ear-ache caused by poorly-fitting earbuds. The hat also prevents the problem of earbuds falling out, or wireless buds getting lost.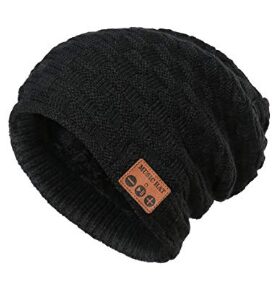 25. Stomp Super High Performance Extreme Rocket
This fun toy is easy to assemble, easy to use and also requires no batteries for operation. Simply run, jump and stomp then watch as the rocket flies as high as four hundred feet into the air. This is longer than a football field – so it's sure to impress your teen! It's a great product for getting your teen active and away from their gadgets. The whole family will love playing with this fun outdoor toy.
Even adults will enjoy joining in on the fun. It is easy to take around, and can be used on vacation, at the park or anywhere you choose.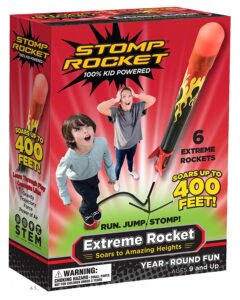 26. FunSparks Jazzminton 3 in 1 Deluxe LED Paddle Ball Game
This game is fun to play and can be used both indoors and outdoors, so it's perfect for all weathers. The game is ideal for keeping teens active, and it's great for helping them bond with friends and family. It comes with everything needed to start playing, including birdies, wooden paddles, carrying bag, balls and LED birdies for use at night time.
One impressive feature of this game is the water-resistant feathers. This means it can be played at the beach, in the backyard and even in the pool, without worrying about the feathers falling off. The game is great for fans of table tennis or badminton – it's a unique twist on these classic games.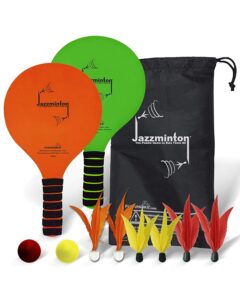 27. Twist on the Game of Catch! – Djubi Classic
This game is not only fun but is also ideal at boosting some important skills. It is also easy to play – simply point your ball at the target, pull it back and release. The other player then attempts to catch the incoming ball in their net, before passing it back again.
It comes with everything needed to start playing, including two balls, two racquets with a well-shaped handle, catching net and launching hook. This is a great game for teens to play with friends or even parents – perfect for some outdoor fun in the summer.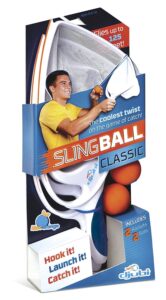 28. Watches For Girls And Boys – Azland Waterproof Kids Watch
This watch is the perfect choice for older boys as it features several handy functions. Some of these include, a stopwatch, nightlight, 12/24 hour format, hourly chime and an alarm. So, it's a great practical gift which will help ensure your son is always on time for school and other important events.
One impressive feature is the waterproof design, which makes it suitable for surfing and swimming. The watch can easily be read at night, as it features a useful backlit display.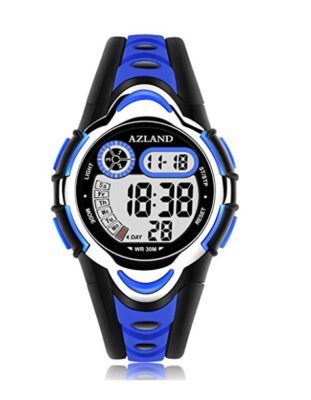 29. RC Race Car Toys – Biranco Blocks Kit For Kids
This race car is designed to ride backwards, forwards, left and right and also drive over any obstacle in its way. It is made using high quality materials, making it durable and long-lasting. It is designed to function on its rechargeable battery while the controller requires AAA batteries for operation. So, be sure to stock up before gifting this.
Boys can learn how to build their own race cars while playing with the BIRANCO remote control car for boys. So, it's fun for boys who love building, designing and of course, those who simply love cars.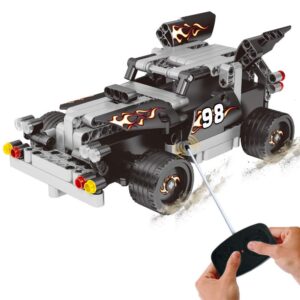 Top Gifts for Teen Boys: RC Toys
These kind of toys include quadcopters and drones. They are every young boy's dream but often come with a high price tag. However, these are toys which are quite beneficial as they promote outdoor play which is important for teens who often spend a lot of time indoors in front of screens. Playing outdoors and with RC toys is great for encouraging creativity, STEM learning and problem solving abilities.
Gift Ideas with a Personal Touch
When shopping for a 17 year old boy, discovering what he really likes could be a step closer to finding him that item he would cherish and admire. Some examples in this category include shoes, games, sport shirts, wristwatches and so on. You can choose something to suit his style and tastes to make it more personal.
Presents For 17 Year Old Boy:
This category is very popular with teens. Some of the most-wanted items include smartphones, cameras, laptops and tablets. These gadgets, whilst expensive, are beneficial and can also be used for school activities. For example, laptops and tablets can be used for carrying out research and writing school papers.
Christmas Gift Ideas: Social Board Games
If you are wondering what to buy a 17 year old for Christmas, board games are a great pick. These are the kind of games that would boost social skills and this makes them worth considering. Teens often find it hard to communicate effectively with family and friends. So, using these games can help break the ice and allow your teen to feel relaxed enough to open up more. Because most games require more than one player, they are excellent for improving social skills in awkward teens.
Birthday Ideas – Personalized Gifts

It's nice to mark the occasion of a 17th birthday with a custom gift. This could be a '17' t-shirt, a mug or anything else with a number seventeen on it. Boys will love having a special keepsake to look back on as they get older.
Conclusion:
Our top choice in this review is the MyMap Ancient History Scratch Map. It is affordable, yet sure to be loved by teens who long to travel the world. As well as helping them learn more about geography and inspiring them to visit and learn about other cultures, the map is also a stylish piece of decor for the home.