If you're looking for a gift for a 9 year old boy, we wouldn't be surprised if you're finding it quite hard.  For one, 9 year olds are not little kids anymore, and they need something that is up to their intellectual capacity and physical levels, so simple toys and games that once worked just won't do anymore.
At 9 years old they will have developed strong tastes both likes and dislikes, so it can be hard finding something that will be just right for them, but with our 39 gift ideas below you will be able to get some great ideas for a birthday and Christmas.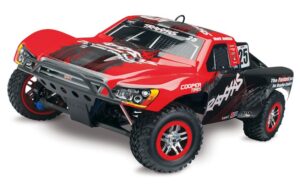 Top Gift Ideas & Toys
There are over 39 different toys and gifts now in this review with even more added to keep up to date with the latest toy products coming to market, so be sure to find something amazing!
1. Battle Bow Build and Blast Set
The K'NEX K-FORCE is a building set made up of 165 pieces which needed to be assorted for it to work. I love the idea of kids having to figure this out before they get to fire it. This helps them think like an engineer and have a reward at the end of if, because all boys love to shoot things.
The K'Nex set comes with foam darts and they can shoot up into the air as high as 75 ft. This is an action toy and is great for getting boys out playing outdoors.
This is the only bow that I have ever come across that you have to build from scratch and can customise!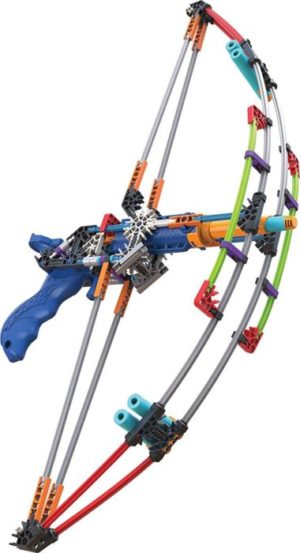 2. Razor E100 Glow Electric Scooter
Perhaps your son would rather take over the streets on a cool scooter rather than a freestyle bike?  If that's the case, why not check out the amazing boy's electric scooter, also from Razor? on this, he'll be cutting around the neighbourhood in style.
As safety is always going to be the number one concern on a product like this, thankfully the Razor scooter only goes up to 10 mph, so its fast enough for your son to enjoy, but not too fast or dangerous. Plus it'll go for almost 40 minutes on a full charge, so he'll get a lot of use out of it, and it's easy to ride home without the engine too.
This will be a great gift for a 9 year old boy who loves riding and scooters.

3. Super Spirograph
Are you looking for a cool gift for a 9 year old boy who loves art and drawing?  This cool Spirograph set will see him pushing his creativity to the limits and having all kinds of fun as he does.  This package comes with so many different pieces, including pens, racks, wheels and spiro tracks in all different shapes and sizes, and your little artist will just be amazed at the shapes and works of the incredible pattern of art he can come up with.

4. Razor Kobra Boy's Bicycle
Is your son destined to become the king of the road?  If so, let him get started in style with this gorgeous and very safe Kobra bicycle from Razor
This children's bike is perfect for young riders.  It has a tough steel frame that can withstand damage and sure-stop handbrakes at the front and rear so he can slow down easily and safely.  Best of all, it has a nice cushioned seat to ensure that he rides in comfort.
If you are looking for a boys bicycle or a cool freestyle bike then check out the Razor Kobra.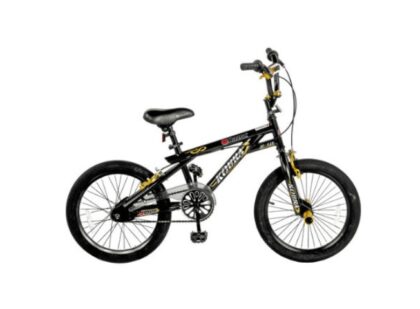 5. Crayola Twistables Colored Pencils
For those little boys who just can't stop drawing, art supplies are always going to make a welcome and very valuable gift.  Help your nine year old bring his imagination to life with this great set of 30 coloring pencils from crayola.
What is really cool about these once is that you'll never ever need a sharpener.  When the pencils are wearing down, simply twist them and keep on coloring.  This will be the ideal gift for a nine year old boy who loves art class in school.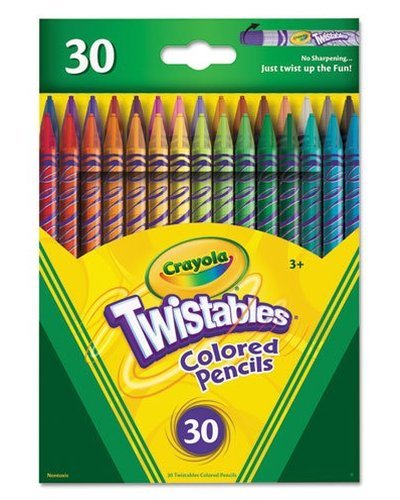 6. Relay Phone
What better gift can you give a 9 year old boy than the freedom to play, explore, and run around the neighborhood independently? Relay allows you to do just that without worrying about where he is – you can use your smartphone to talk to him whenever you want and track his GPS location on demand.
Relay works like a walkie talkie on the outside (it's push to talk) but works like a cell phone on the inside (it works with cell towers and WiFi.) And it's built for kids, so he won't break it – Relay is water resistant, drop-proof, and has wearable accessories so he won't lose it. You son will love the freedom that comes with having a "phone" of his own.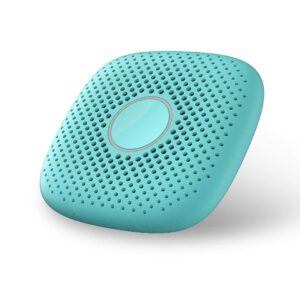 7. Emoji Stamp Maker
The emoji craze has really taken over the world in the last few years, so much so that there's even been a Hollywood animated film made starring emojis.  For youngsters who just love sending smiley faces and cartoon poops to their friends,  this cool and easy to use emoji stamp set will be a fun and appreciated novelty gift.
Includes 3 ink colors and enough supplies to make 16 custom emoji markers, this set will be lots of fun for little boys, as they will love decorating their school books with the emojis they invent and stamping them in their drawing books. This also comes with a customizable carry case, marker labels, mixing guide and a color chart.  This is the perfect gift for kids who grew up in the cell phone era.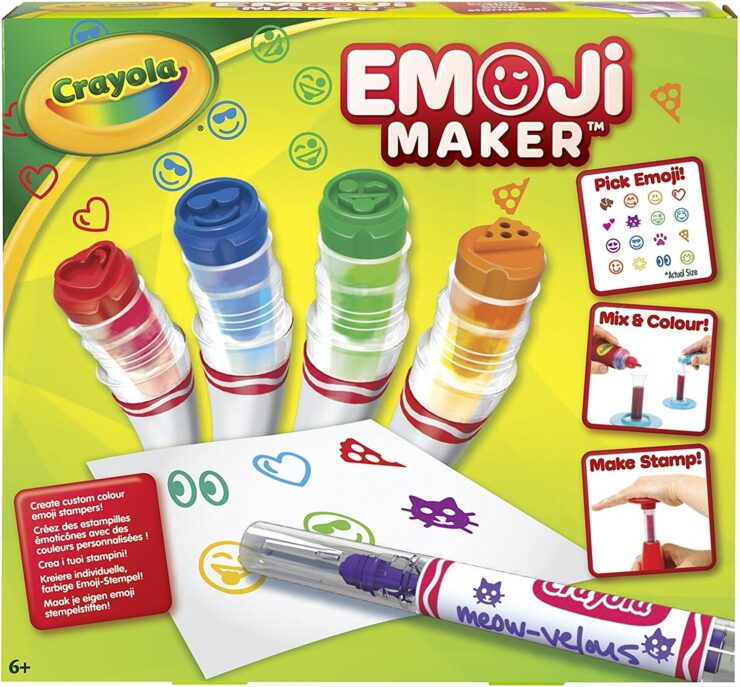 8. Space Rail Extreme Marble Run
Marble runs are great fun for younger kids, but most are a bit too easy for a 9 year old.  Not so with this Space Rail Extreme Marble run set, which is complicated and 'grown up' enough to please even the most cynical little lad of that age.
This crazy marble run set has a helix elevator and enough construction pieces to create mind-blowing space roller coasters, and they can follow the handy instruction or just create their own.  It is estimated that it can take up to 12 yours to build all the designs in the manual, and when you add on the time to play with t and the possibility of them building their own designs, this will be one toy that will keep on giving for years to come.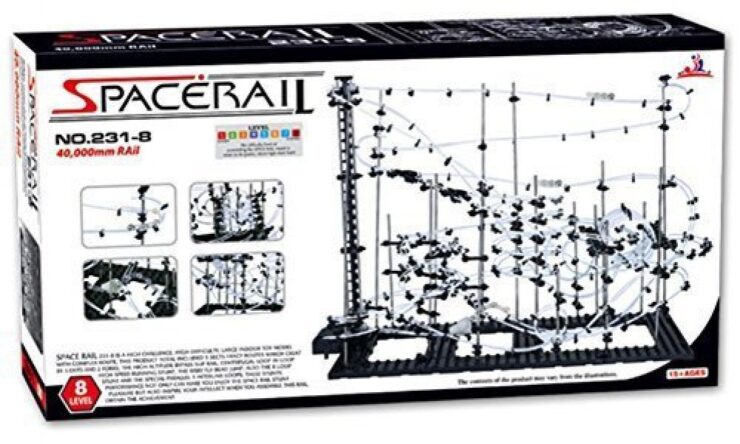 9. Lego Creator Dinosaur 
If you've got to find a gift for 9 year old boy who loves, history, dinosaurs and building, this amazing lego dinosaur set will be like a dream come true for him.  He'll spend hours following the instructions to build the crazy T Rex on the front cover, and the set can also be used to build other models such as a Triceratops or a Pterodactyl!
For little Lego fanatics, this will be a great present for any occasion.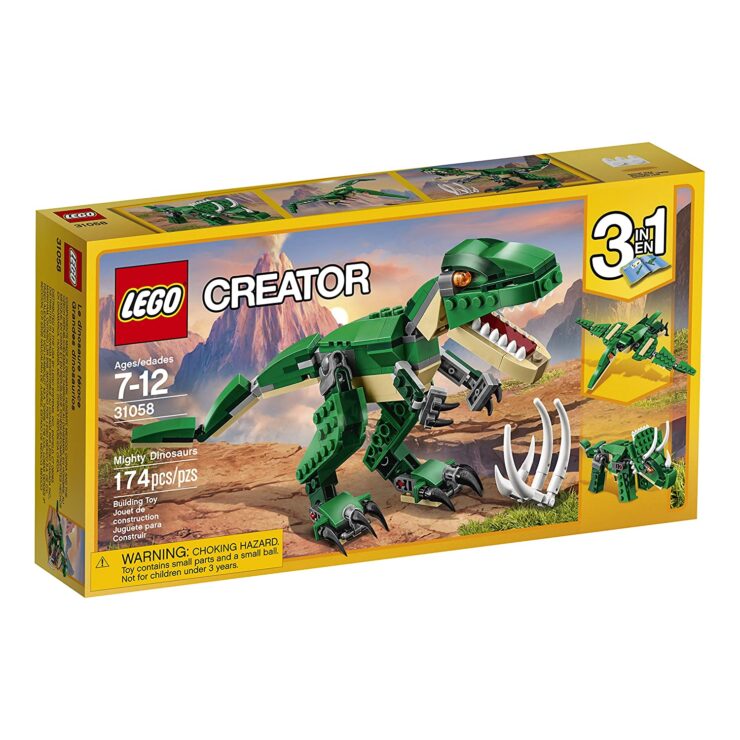 10. Minecraft Lego Iron Golem
With the video game minecraft squarely cemented in the hearts of little boys all over the world, if you're looking for a way to get them to give the computer a little bit of a rest, this awesome Lego set will be perfect for a little Minecraft fan.
This set includes characters from the video game, such as a pig, a zombie and the Golem itself, and lets children build up their own scenery and scenarios based on the game.  This will be an ideal gift for nine year year old boys who love Minecraft.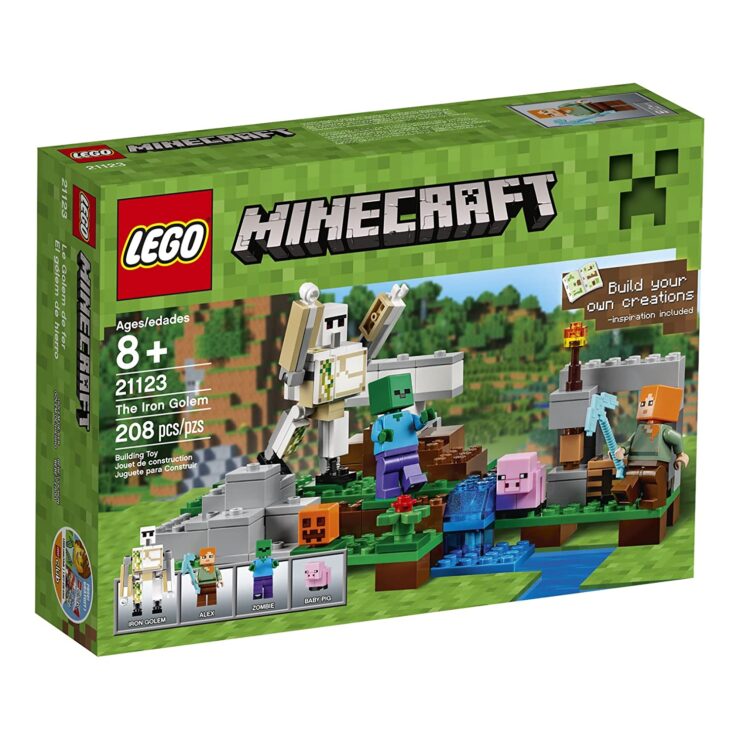 11. Klutz Lego Craft Crazy Contraptions
9 years old is a create age for kids to really start flexing their creative muscles, and if your son like building and mechanics, this Lego building set could be his ideal gift. This Parent's Choice Award-winning Lego set is packed with bricks, gears & axles so your little mechanic can create 16 unique projects, including cars, machines and even a zip line runner.
While it may seem a little complicated, there is a 50 page instructional book with crystal clear guides on how to make each of the projects.  Better still, once your lad has made them all, he'll be able to put his own imagination to the test and see what he can come up with.  This will be a great present for a nine year old who like technical things and mechanics while not being scared of a challenge.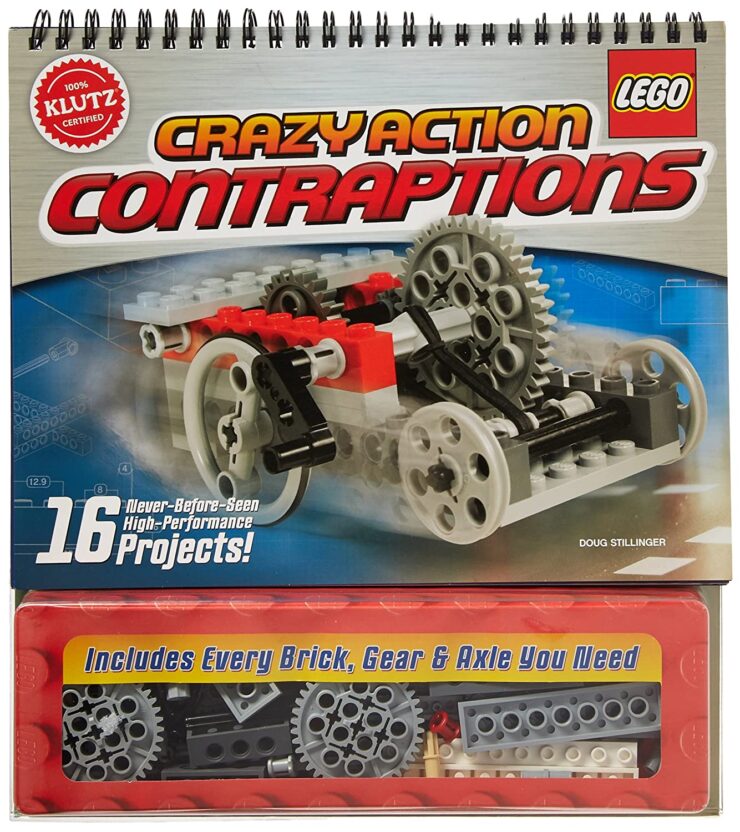 12. Lego Star Wars X Wing
Star Wars and its brand of space adventure has always been the perfect franchise for little boys, and if you've got to buy a gift for a 9 year old boy who loves The Force Awakens or The Last Jedi, this Star Wars Lego set will help him relive the fantasy over and over again.
This 700+ set features Poe Dameron, Resistance ground crew, Resistance X-Wing pilot and everybody's favorite robot chum BB8 as well as all the bits and bops you need to make the iconic X Wing star ship.  Lego sets are amazing because our kids enjoy not only building them but also playing with them afterwards, and if you know a 9 year old Star Wars fan, he'll be playing with this for a long time to come.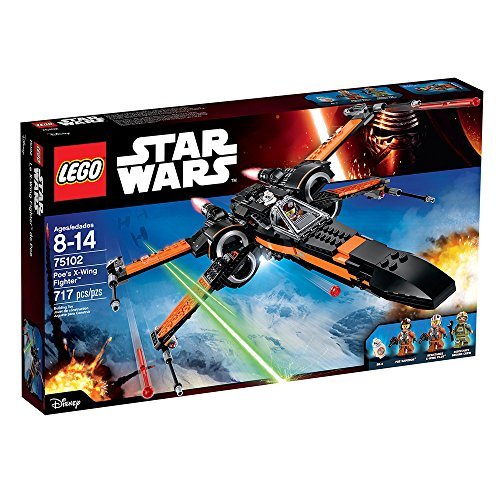 13. Engino STEM Building Set Mechanics
Building sets are great gifts for all ages, but for an older child, you really need to strike a fine balance between getting something accessible yet not too easy.  For a nine year old boy who loves machines, technology and science, this Engino STEM toy will keep him occupied for many many hours of educational fun.
Your little engineer can build while learning about how levers, force and motion can work.  If that wasn't enough, there are more designs on the Engino website for him to try. 
We love these STEM sets, as they are not only very educational for our kids, but it also teaches them to persevere and work through challenging tasks.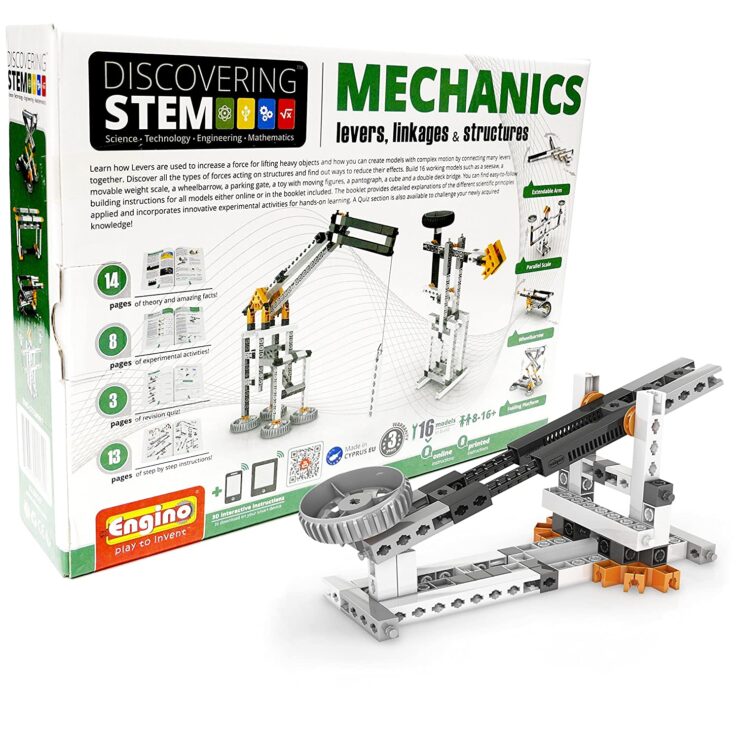 14. Pokemon Model Building set
We're a bit clueless about the Japanese anime phenomenon that its Pokemon.  Its some kind of video game/cartoon/app mash up about little boys who capture monsters and make them fight each other.  Seems like something PETA would be angry about… anyway, kids love it, and if you're looking to buy a gift for a little lad who loves this franchise, he'll surely love this cool monster model.
This comes with 352 pieces, including build-able Gyarados model, water environment that doubles as display stand, and an Ultra Ball accessory.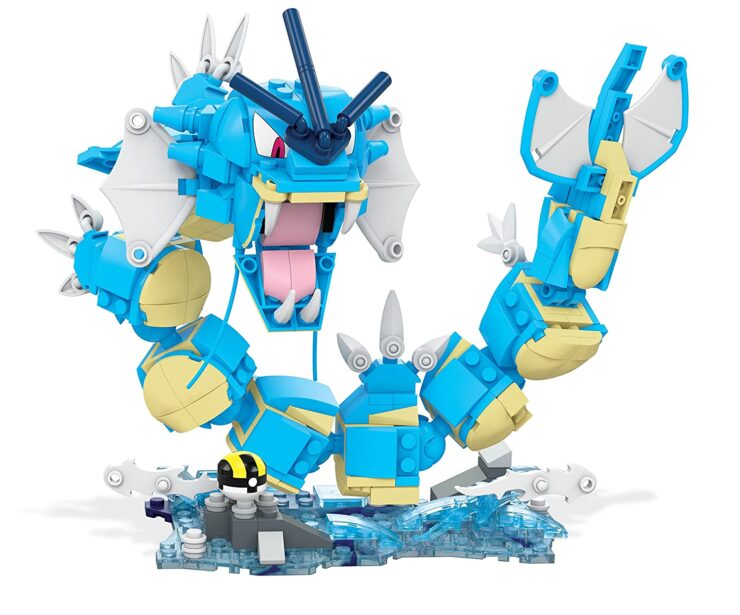 15. Simon Memory Game
Do you remember Simon? This classic 80's game of quick action, memory and recall is back and has a sleek new look and improved performance.  For those who haven't played, it is a memory game in which you have to remember the sequences of flashing lights on the dial.  It starts off pretty easy, but eventually gets really difficult!
Simon is a perfect game for 9 year old boys, as it is a very simple concept, but it gets really difficult and strangely addictive.  It can also be really hilarious when it gets very competitive.  This game will go down really well at events and birthday parties and will be wonderful for getting your boy off his computer for a bit.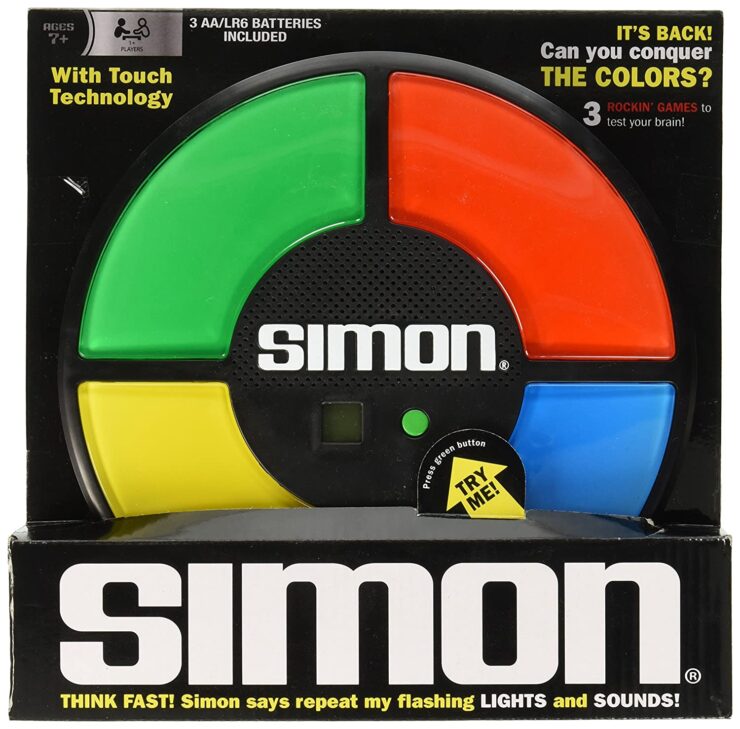 16. Sphero SPRK+ STEM Robot
Coming from the same people that brought us the Sphero BB8 Robot  comes this amazing STEM toy robot that is perfect your little lads with scientific minds.
Load up the Sphero Edu app, and your child will learn basic programming through controlling the robot, as you can code SPRK+ across several platforms using JavaScript.  Other things, such as sensors and lights can also be programmed, making learning practical and hands on as never before.
This will be a wonderful gift for nine years old boys who love robotics and want to learn programming.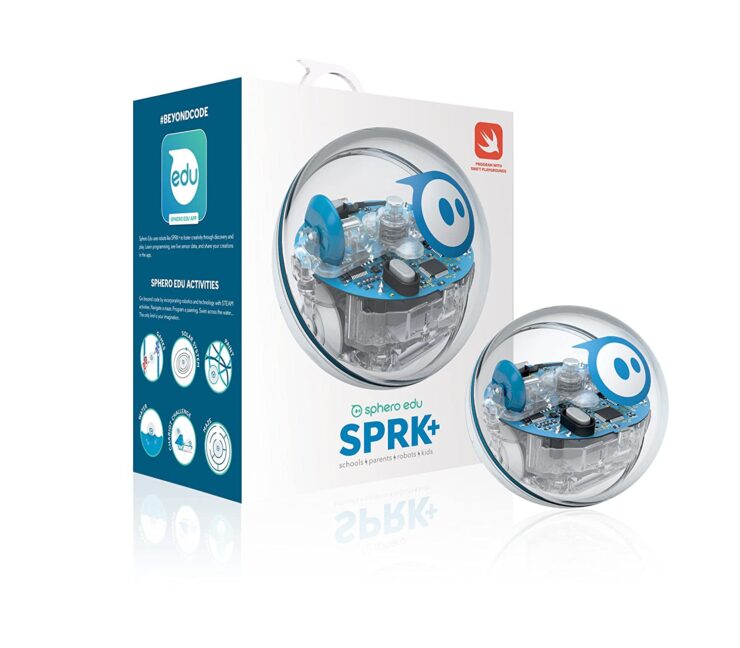 17. Bop It!
Looking for a nice budget gift or something quick and easy to keep your 9 year old and his friends occupied?  Bop it is a really fun and simple little game that everyone can enjoy. Take the controller and simply follow the game's commands to Bop it, Twist it and Pull it in the right sequence, getting a point for each correct action.  The game starts off fairly easy, but when the speed ramps up, this gets really difficult, often with hilarious results!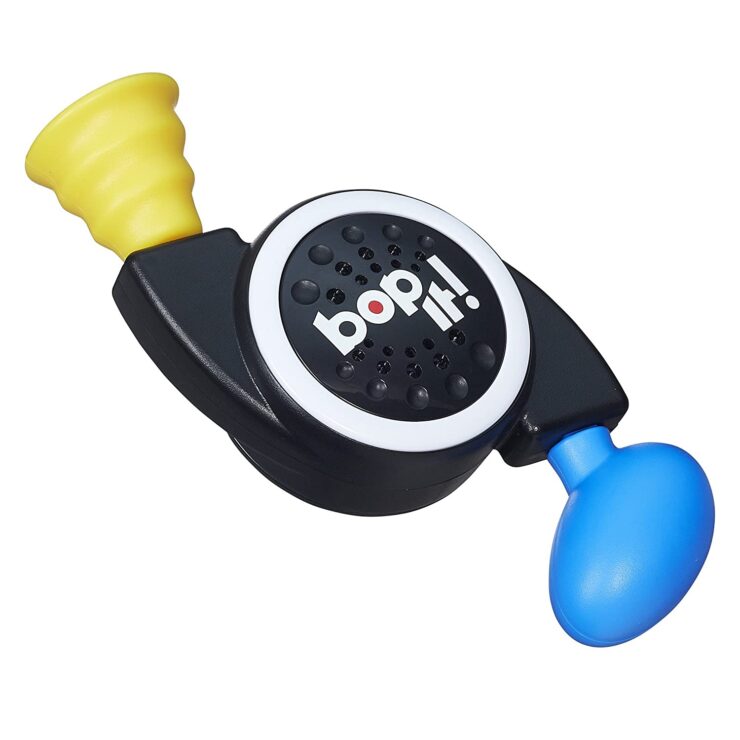 18. Spy Toy Set for Boys
We all know how 9 year old boys love to get up to lots of mischiefs and go on all kinds of crazy adventures, so your an imaginative little lad, this Spy set might be something he would really love.  Inside the handy carry case comes loads of kids spy gadgets perfect for a little 007.
This is an award winning gift idea and it is a top pick to inspire role play, free play and getting your son to make up his own fun rather than vegetating in front of a screen all day.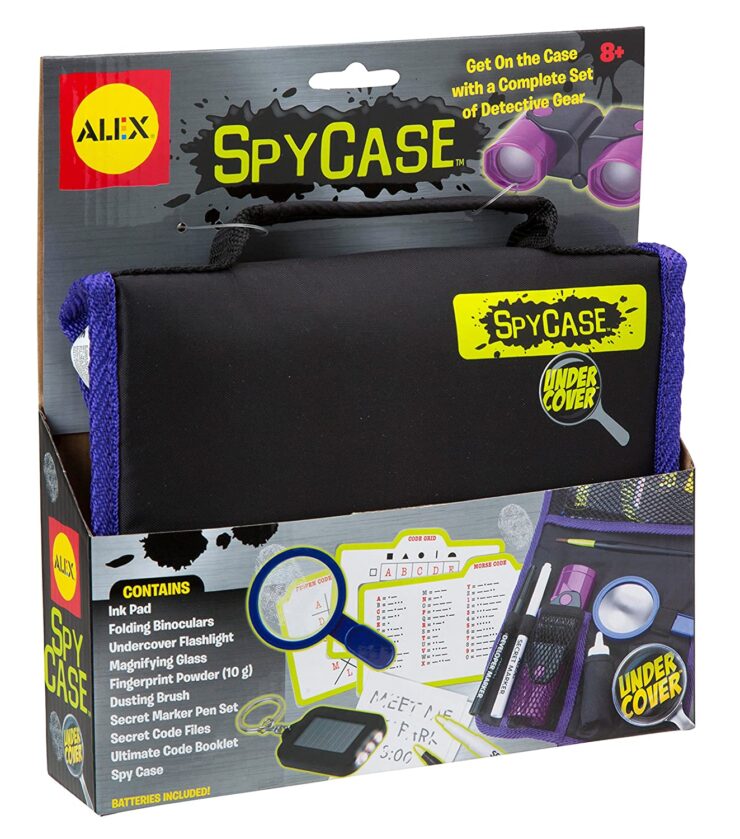 19. Scrabble
A classic game that never goes out of style, Scrabble is a great game for 9 year old boys as they are usually old enough and literate enough to play it well, and the game itself is not only fun but educational and great for helping them practice their language skills.
This box includes a game board, 100 wooden letter tiles, 4 tile racks, 1 drawstring letter bag and game guide, everything you'll ever need for Scrabble.  Whether it's for rainy days or family nights in, no child should be without Scrabble.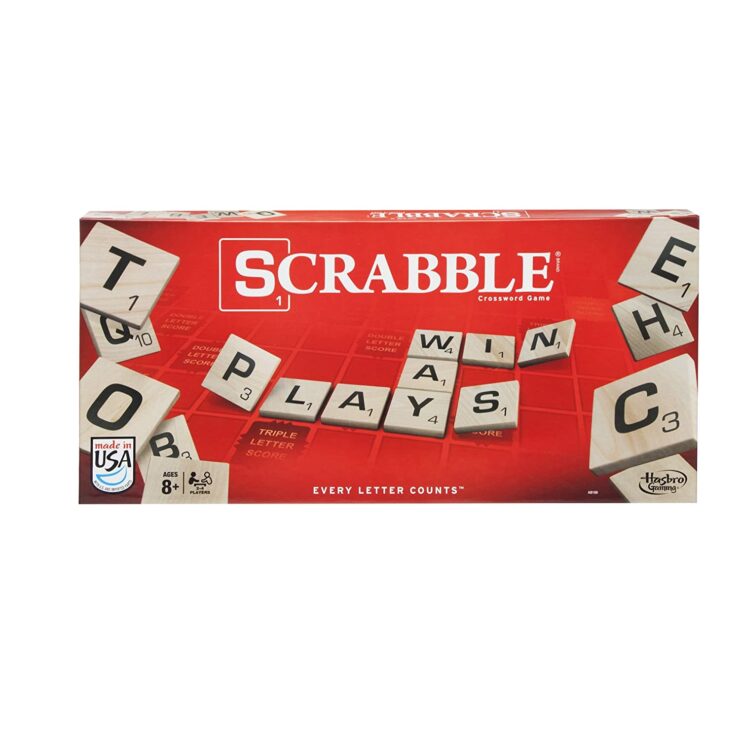 20. Super Mario Uno
A classic card game that no kid should be without, Uno is fun, challenging, and always bound to bring about loads of laughs whether it is played with friends or family.  This edition is styled after the Super Mario series, so it is well-suited towards 9 year old boys.
If your son is not a Mario an, this also comes in Ghostbusters or Batman vs Superman editions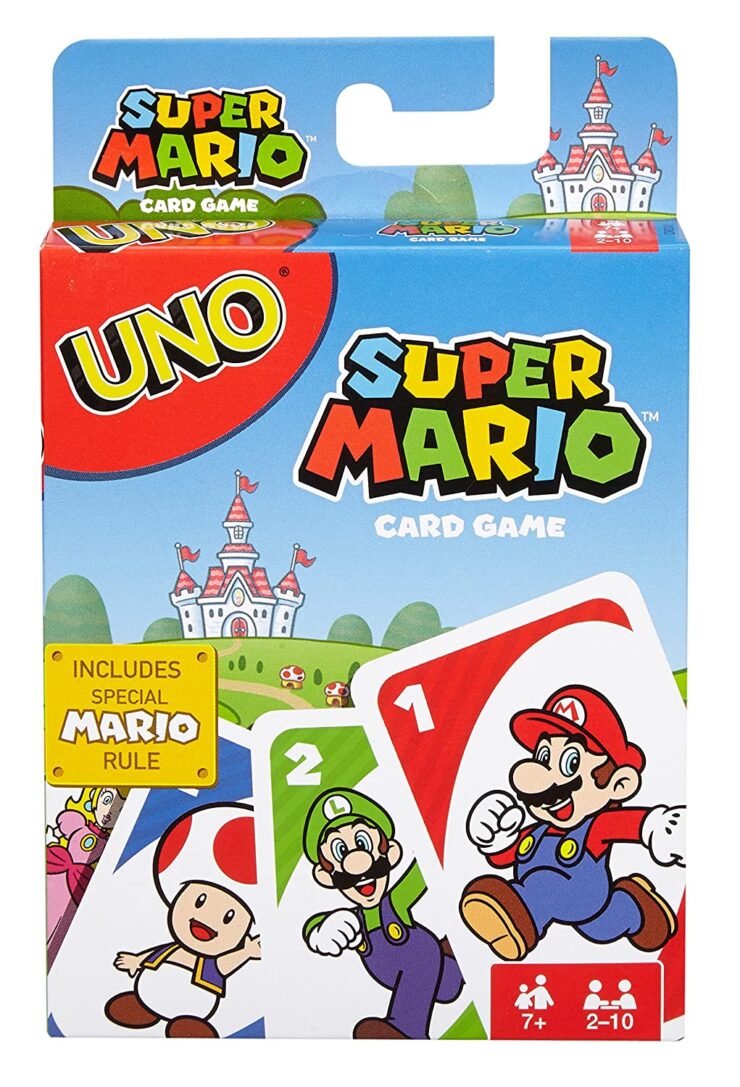 21. Twister
No childhood should be without this classic game, which is perfect for birthday parties and sleep overs. IF you haven't played this, you really haven't lived!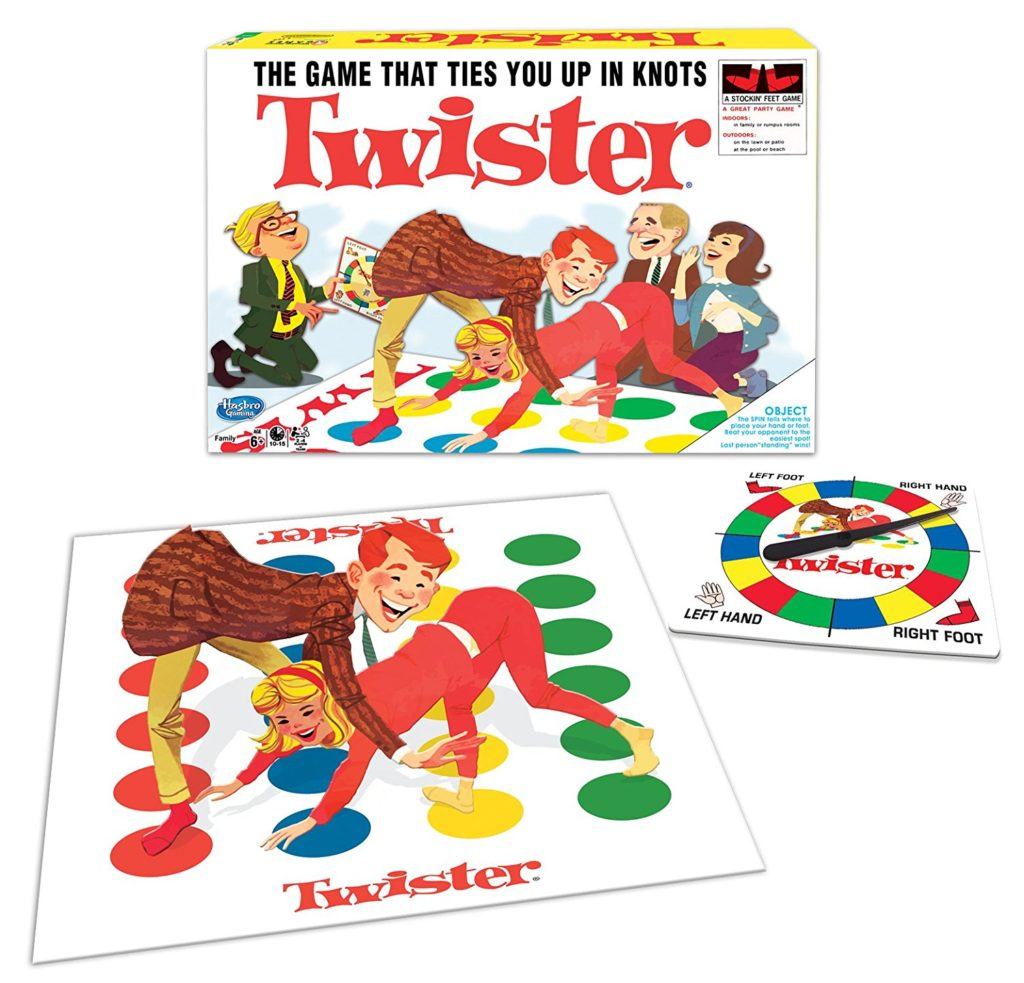 22. 4-in-1 Disney Jigsaw Puzzle
Nothing beats a good jigsaw puzzle, and these are especially good in the evenings for getting 9 year old boys to settle down and relax.  All in all, this gets you 4 puzzles of 500 pieces, each, so we're looking at 2000 pieces in total, with stunning pictures from Disney classics The Lion King, Peter Pan, Jungle Book and the Princess and the Frog.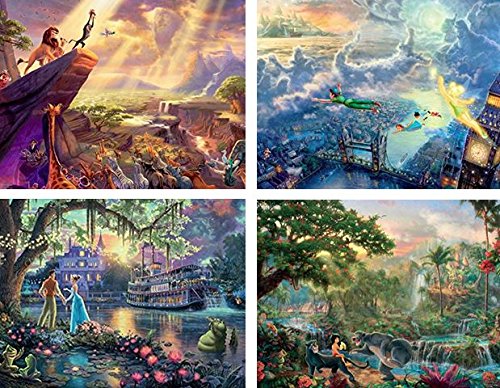 23. Nerf N-Strike Elite Strongarm Blaster
We all know just how much little boys love playing with toy guns, and if they're going to shoot things, its best that they do it with foam bullets that won't hurt or damage anything.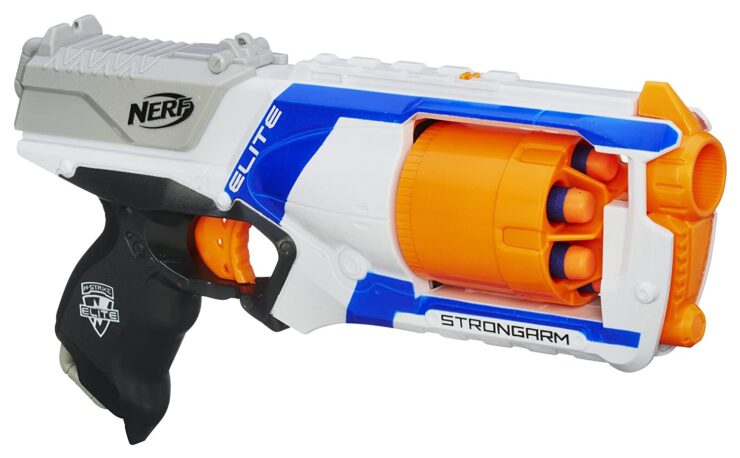 24. Stomp Rocket
Nothing beats a good old fashioned stomp rocket!  Kids have been playing with these for generations, and there really is not much better for a 9 year old boy than launching rockets high up into the sky.
This set comes with a Stomp Launcher and 4 foam-tipped Ultra Stomp Rockets.  Everything is 100% kid powered, so no need to worry about batteries or charging.  Best off all, this claims to be a STEM toy that teaches about the science of flight, and while this may be true, we're sure you're son will be too buys having fun to notice the educational value of what he's doing.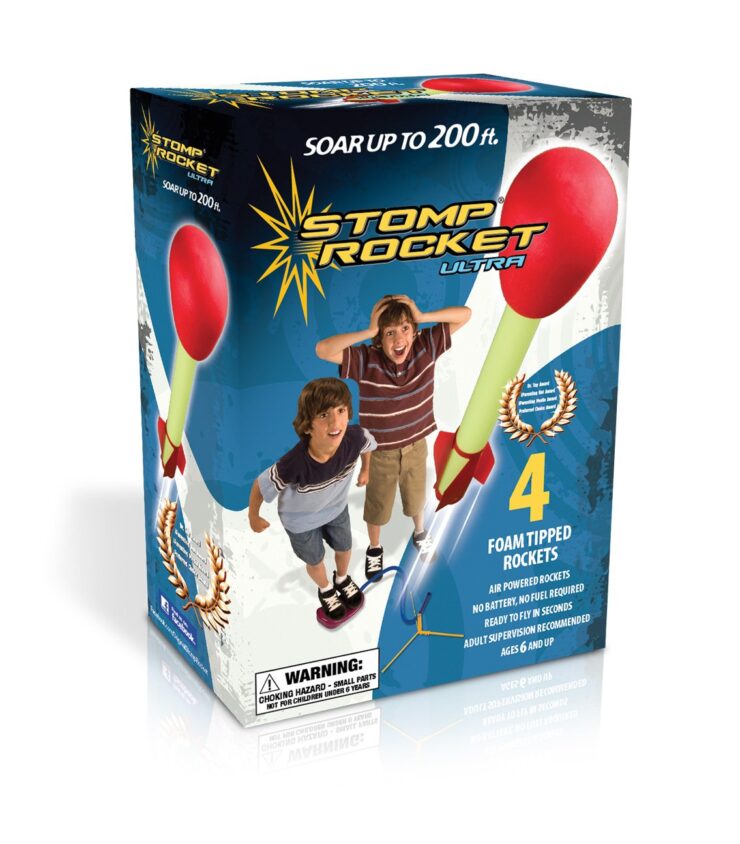 25. Kids Football
While apps, video games and drones may be all the rage these days, sometimes your kids just wanna throw all the technology away and have a good old game of football. This will be really great for 9 year old boys who are looking to get into a sport or just mess around with their friends, and who knows, it may inspire your son to be the next John Madden.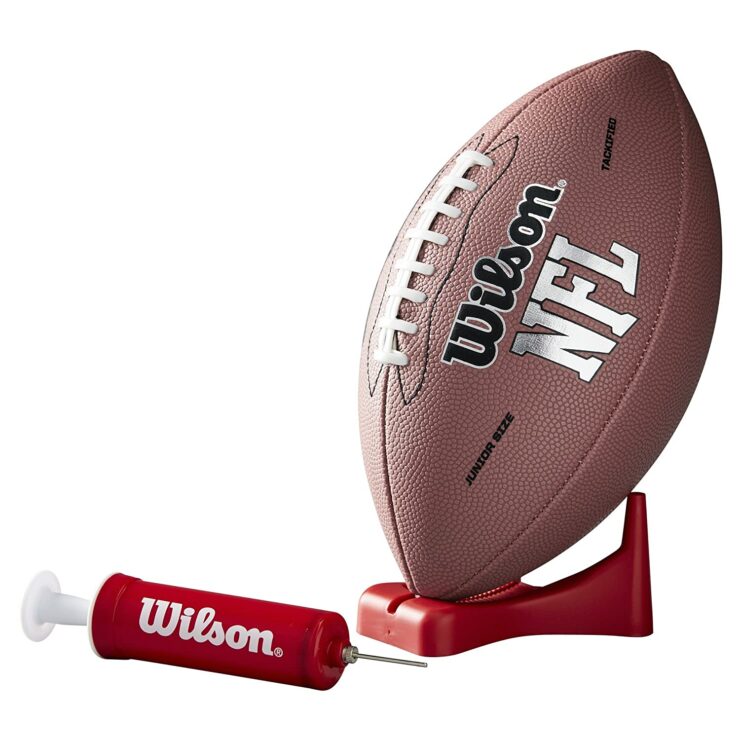 26. Kids Kite
If you're lucky enough to live somewhere near wide open spaces, like a big park or the beach, your 9 year old boy will just love taking this kite out and flying it around.  Kite flying is a great way to get kids to experience the outdoors, and it can be very soothing and relaxing.  It also takes a little bit of skill, too.
This kite kite is made of lightweight and rugged Ripstop fabric with fiberglass rods, so its pretty strong and can handle winds from 6 to 20 MPH.  They also come in many different designs and colors.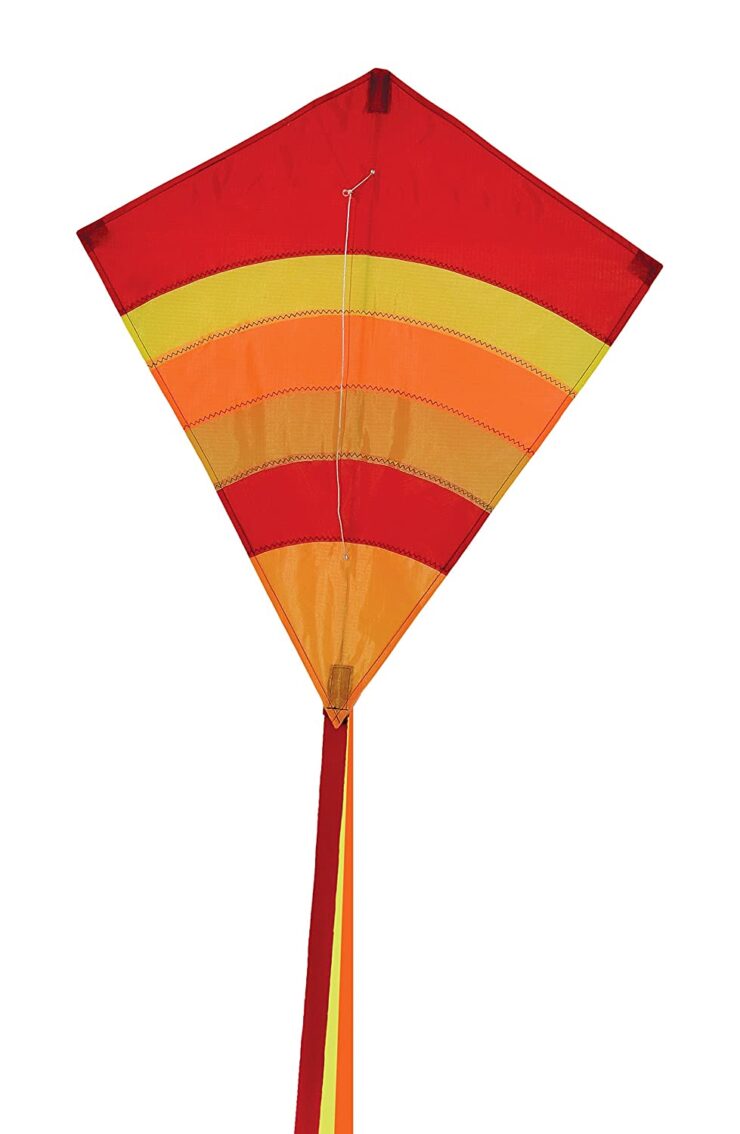 27. Ultimate Frisbee
For days out in the park or holidays in the sunshine, you really can't go wrong with a Frisbee for your 9 year old son.  This classic toy is loved by adults and children alike, and no matter the occasion, it always just makes everything much, much better.
Whether your 9 year old want to try his hand at Ultimate Frisbee or just mess around with his friends, this will be a great budget gift for him.  It is also a great way to try to get a young lad out of the house and into the fresh air.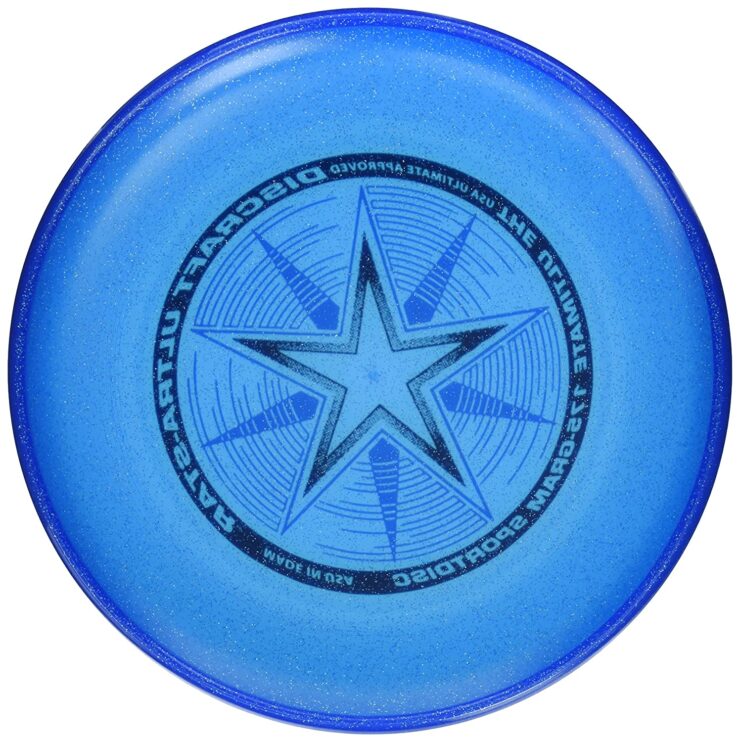 28. Airzooka Toy
These really are destined to become classic toys in time.  The Airzooka works by firing a harmless ball of air towards any person or object.  They can be sued in games of tag or simply just in games of shooting each other.  Best of all, you don't have to worry about anyone getting hurt; it is just air, after all!
These don't need batteries either, everything in 100% kid powered.  These make great alternatives to Nerf guns.  Just look at how much fun they are.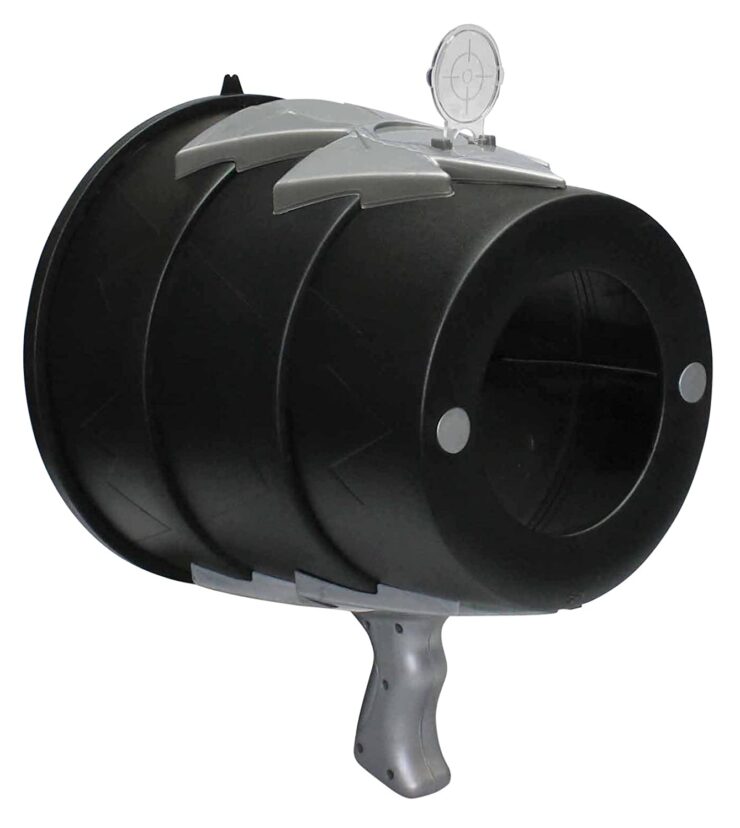 29. National Geographic Brain Game Books
More than one hundred pages full of puzzles, challenges and 'brain exercises' will help your little one flex their intellectual muscles in the most fun and interesting way your can think of. Not even the mystery of the rubix cube is safe!
A wonderful present for an inquisitive and curious 9 year old boy, the games and activities are matched with informative pieces on how our brains work, making this a great and fun learning experience that can be done with friends or parents.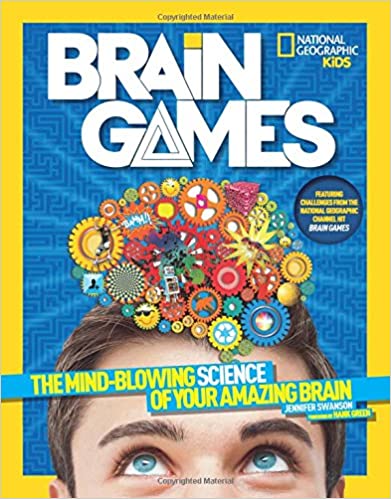 30. Kids Ukulele Starter Kit
9 years old is a brilliant time for a young man to pick up a musical instrument, and while his hands might be too small for a regular guitar, Ukuleles are the perfect kid-size alternative.
In this cool set you not only get the ukulele, but also a tuner and a bag, so you don't need to worry about picking up extra accessories.
If you want to find a great gift for a 9 year + who loves music, check out this great Ukulele. This is the perfect place for him to start his musical journey.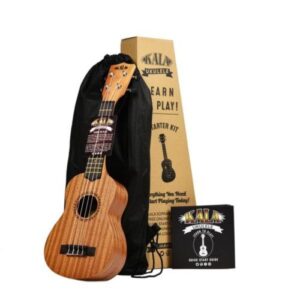 31. Electronic Drum Kit
If you know a 9 year old who would love to play the drums, but isn't big enough for a full kit or does not have enough space (or parents who don't mind the noise) a sweet electric drum kit like this one might be a brilliant present for him.
This set will be brilliant for a younger boy as it is light, so easy for him to move around, waterproof, so no need to worry about juice spills, and most importantly, it sounds great!  However, as this has volume controls and a headphone jack, its also perfect for parents too as it won't disturb their quiet time if they don't want it to!
If you need a gift for 9 year + boys who want to be the next rock 'n' roll drummer, look no further.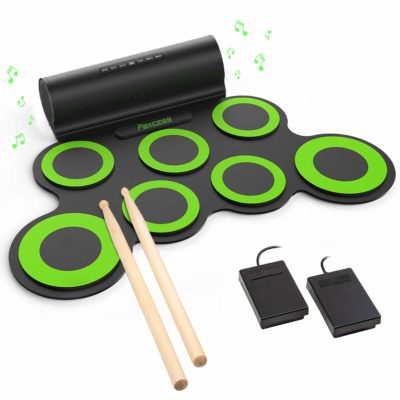 32. Cheerwing Drone CW4 RC 
Drones really have become one of the defining toys of the current generation, and kids just love playing with these incredible toys.  Cheerwing is a great drone and is designed for children who love flying them outdoors and exploring from up high.
This drone even has a digital camera built in, so your nine year old pilot can take photos or videos of his flights.
We really recommend this one for younger kids as it has many different features which are designed to help younger flyers, such as one button take off and landing.  Also, the drone will automatically land when the battery is close to the end of its battery life, it won't cut out mid-flight and end up crash landing.  For a 9 year old boy who wwantsa drone, this is a brilliant gift for him.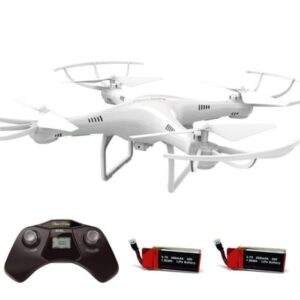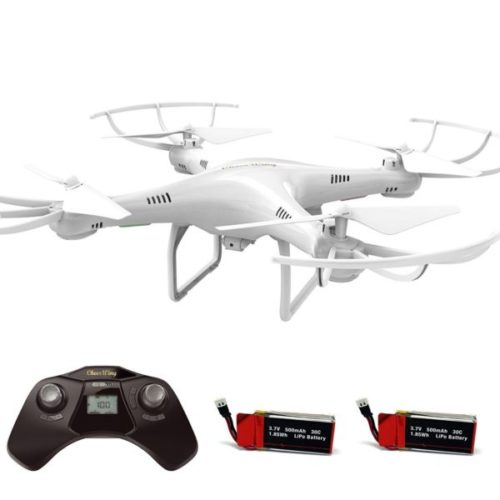 33. Licensed Bugatti RC Car
For kids who love cars and driving, there's no better gift than a sweet remote control car. This stylish Bugatti replica will be amazing for a 9 year old boy, as it not only looks amazing, but he'll have a real thrill tearing around the pavements and tarmac with this.
Whats really great about this RC car is that it only goes up to 10 kmph, so it'll be fast enough for a 9 year old to really enjoy, but not so fast that they won't be able to control it.  It also has a transmitter distance of up to 40 meters, which is plenty for a toy car.
He might not be able to afford the real thing just now, but h can race around in style with this mini rc car.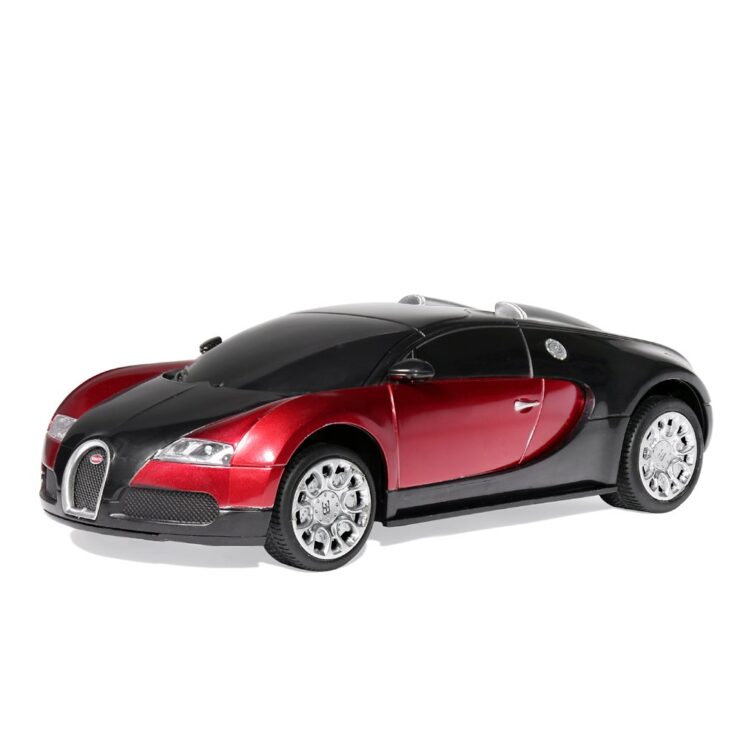 34. Catan Board Game
Winner of the prestigious 'Game of the Century' award, Catan is an interesting, challenging and very enjoyable competitive board game that revolves around industry and economy, but not in a boring way at all.  Each player is tasked with building up their fortunes by harvesting and trading resources like wood and grain from the land of Catan.  It might sound a bit dry, but it turns into a competitive game where you're constantly trying to outsmart your opponents at every turn.
While this might be a little difficult at first, the game is advertised for 8 to 9 years old +, so after maybe a game or two with mum and dad, we're sure your nine year old son will get the hang of it.  It takes about 60 minutes for a full game, so this will be great for young lads who like board games, and is also good for family nights or days when the weather is bad.  It beats another Netflix series, that's for sure!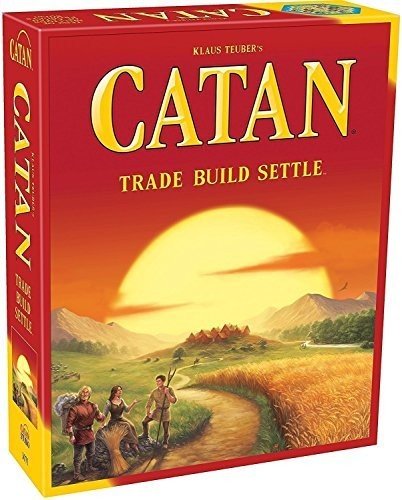 35. Swagtron T5 Kids Hoverboard
While we must admit that we were disappointed that these 'hoverboards' weren't the Marty McFly kind, we're slowing warming up to them, and a boy would love to race around the block on one.
This hoverboard comes with a hands free smart piece of kit and is really easy to use. This is setting the tone of the hoverboard review to make sure only the best survivor in this hoverboard race to the winner spot.
This is perfect for a first time rider as it is very smooth and stable, and it only goes to a max speed of 7 mph, so its not going to be dangerous or too fast. It also has the self-balancing technology to ensure safety and it's electronics have been certified as safe. The pedals are non-slip, and the tires are strong with A+ grip rating.
Your 9 year old will feel like the king of the streets with this cool kids hoverboard.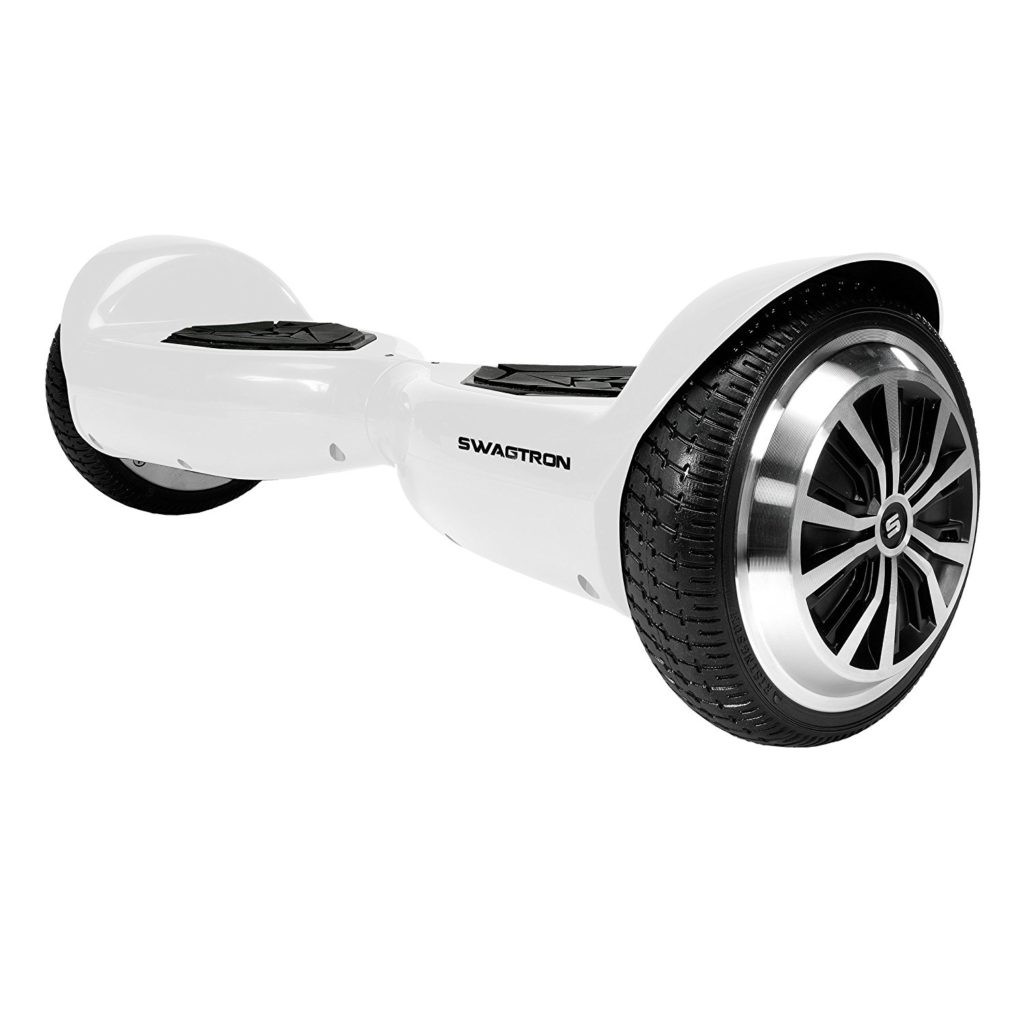 36. Magnetic Darts Board
The perfect rainy day present, this darts board is great for kids as it is magnetic.  So no sharp and dangerous darts means no injuries and no holes in the wall.  This is also easy o set up, and it will be great for your wee man to let of some steam or have his friends over for a tournament.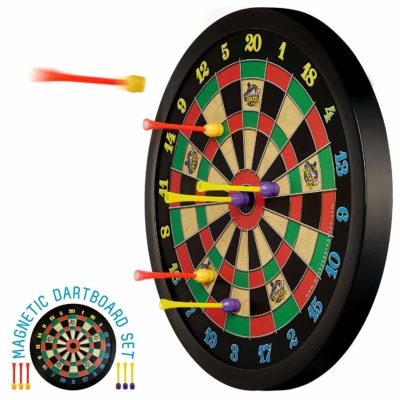 What to get a nine year old Boy on his Birthday?
Well, if you feel like you're in a bit of a pickle finding the right gift for your little boy on his birthday, don't worry, because StarWalkKids is here to help with our massive list of the top gifts for boys in this age group.  Whether your lad is a rambunctious little monster who never sits still, a sporty tearaway or the kind of kid who has a huge appetite for reading, we've got gifts for every type of child you can imagine.   It might be an educational toy or it might be something purely entertaining, but we're sure we've got it somewhere.
Considerations when choosing a present
As any parents with children of this age will know, boys will need something that is going to hold their attention, as they will get bored of toys made for younger kids very easily.  So you should look for gifts that will really engage them and let them use their imagination.  However, they are still children, so you need to make sure that it is not too complicated.  A good gift for an older boy might be a robot dinosaur.
At this age, they are also getting ready to go to high school in a few years, so you can get them something educational too.  Perhaps a STEM Toy or National Geographic Book might inspire them to think about science?
One of the great things about buying for this age group is that they usually have developed their interests and hobbies, so if you can find something that ties into them, it will probably be the best gift you can buy. An accessory for his favorite sport? A new Nerf gun? A book on his favorite subject? Maybe he like music, so you can think about buying him a new instrument? Many boys of this age are also very social, so you can also get him something that he can play with his friends, such as a board game or a set of RC tanks.
Here are some other great options:
Latest Gift Guides for Boys: