With lots of popular kids movies like the Wizard of Oz and the Lion King being all-time classics, many kids want to dress up as a ferocious lion for a costume party or trick or treating.
In this review, we'll look at some of the best Lion dress up sets available and include options for all different kinds of budgets.
The Review: Top 10 Kids Lion Costumes
4 Brilliant Lion Costumes For Babies and Toddlers
Baby Lil' Lion Costume
Who says babies are too young to enjoy Halloween?  Your little one will be the talk of the party in the ultra cute lion dress up set.  Its got a warm and fuzzy jumpsuit with a nice warm lining, and some sweet little lion boots with non-slip souls to complete the outfit.
The stuffed tail and fuzzy mane really make this costume come to life, and your baby ill feel like the king fo the jungle in this! It is also available in a number of different sizes.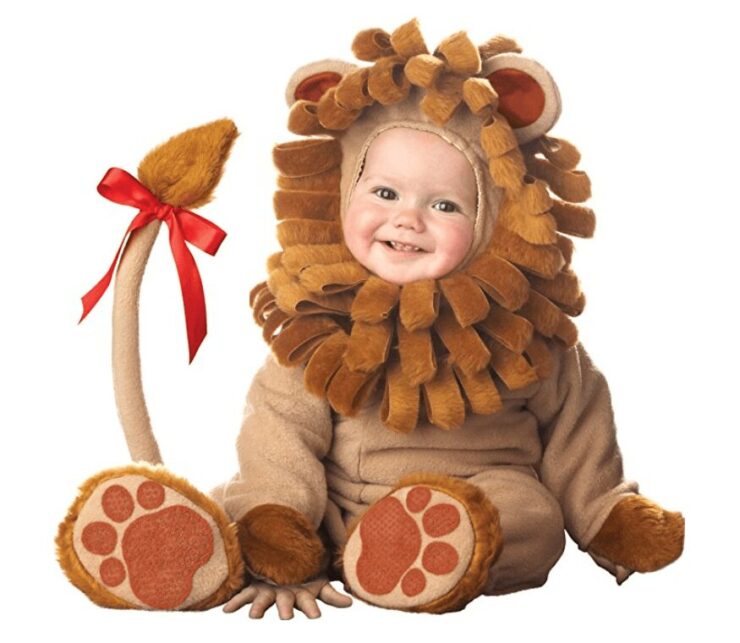 Deluxe Baby Lion Set
Don't let your youngest miss out on the Halloween fun with this great Lion costume for babies.  I have 3 pieces in total, with a hat, suit, boots and even a Zebra Plush toy for them to play with, and they will look so adorable in it, and as it is 100% polyester they will keep warm and snug inside.
Whats really cool about this one is that it has been designed so the suit pens for easy diaper changes.  Plus, this comes in sizes to fit kids anywhere from 6 months to 4 years old, so it is great for a baby or a toddler.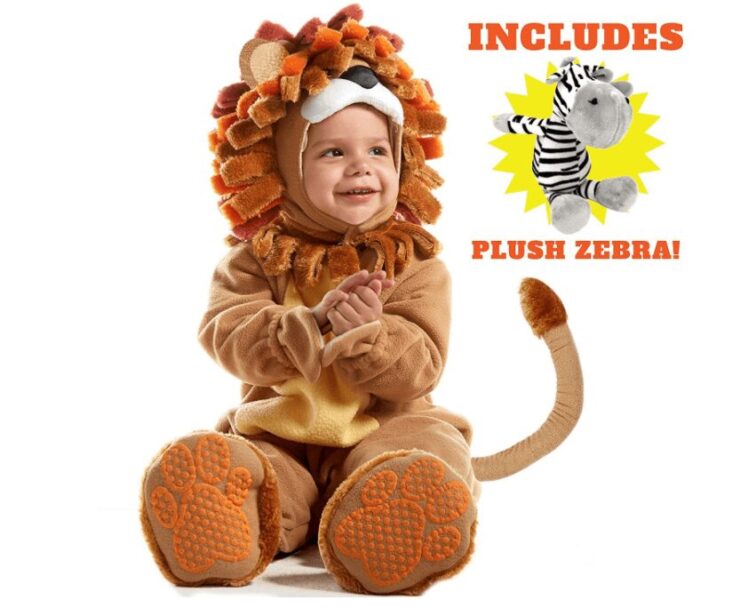 Jfeele Lion Costume for baby boys and girls
Another adorable lion dress up set for a baby, Jfeele animal costumes get top marks in terms of both quality and cuteness.  This one piece lion suit, together with its cool baby booties, looks simply amazing, and as it is polyester it will keep your baby warm and comfortable.
This comes in a number of different sizes to accommodate children from 6 months to 36 months old, and they also have a number of other animal costumes too!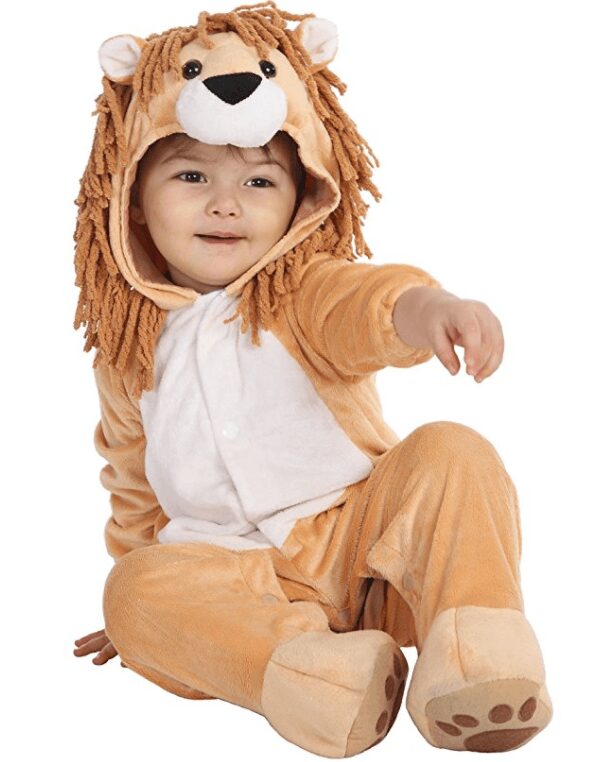 Cuddly Lion Toddler Costume
Made of comfortable polyester and featuring mittens, a hood, and a jumpsuit, your toddler will love running and roaring around in this cute costume. Better still, the easy-close fastener allows this costume to be easily pulled over regular clothing.
This adorable costume is also very practical as its snap-close crotch jumpsuit makes for easy diaper changes.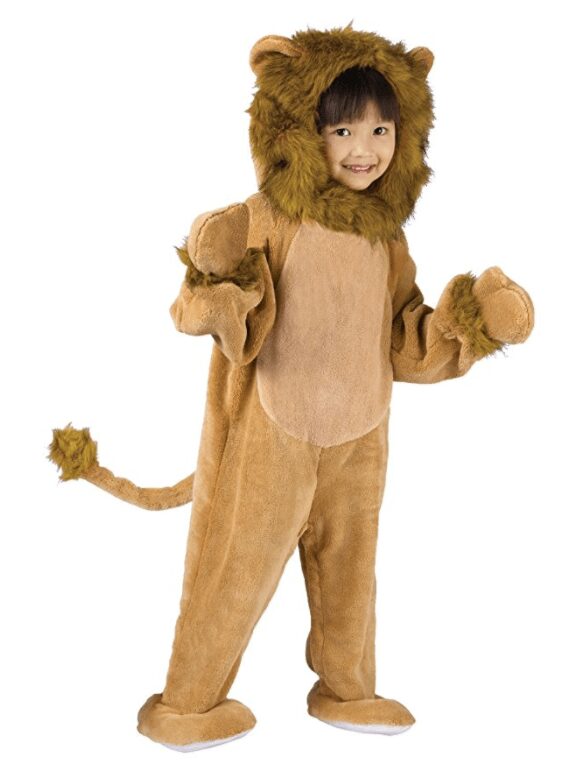 Child Deluxe Lion Costume
Does your child want to be the most ferocious animal at the Halloween party?  Well, with this cool costume they certainly will be the king of the beasts!
This cool lion jumpsuit looks really awesome.  It has polyester and faux fur, so it not only looks great, but it will be warm when they are out trick or treating, and they can slip it on over their normal clothes too.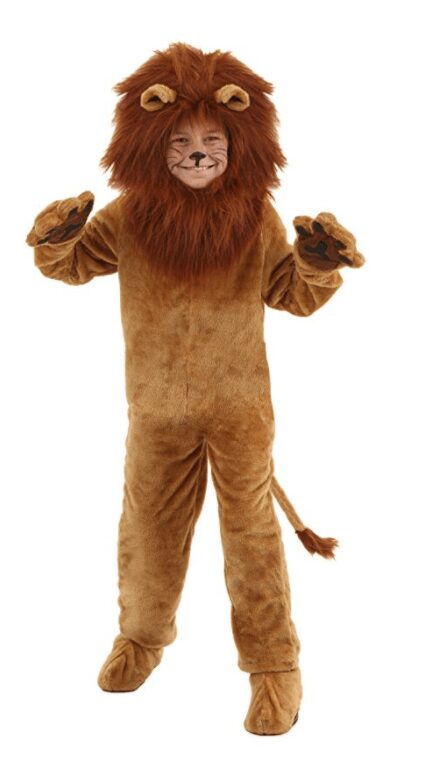 Japanese Lion Costume
These cool costumes are made of fleece, so they are super warm and cozy, and even double up as great winter pajamas.  Your child will feel really snug and secure in this, and they have strong stitching to ensure that they are durable and long-lasting.
The only downside we can see to these is that they might be a little too hot if your child is going to be dancing at the indoor costume party.  However, for trick or treating on those cold winter nights, this will be very warm.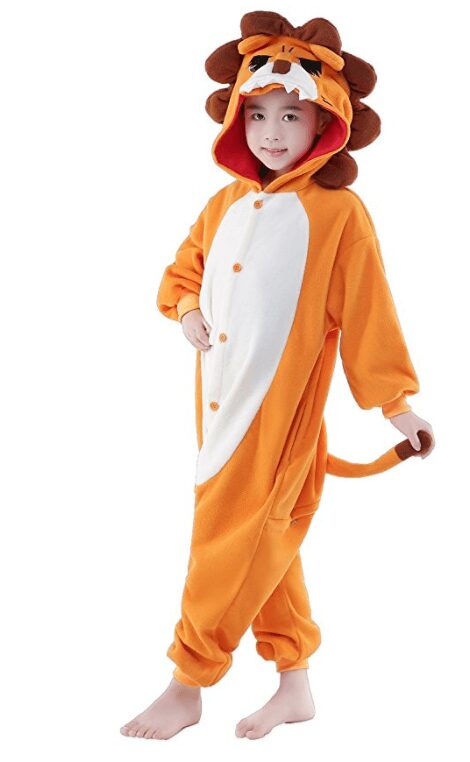 Lion Costume for Girls
There's definitely enough room for both a king and queen of the jungle, and if you've got a little princess who wants to be a lion this Halloween, then this cool lion dress up set for girls will be great for her.
This has a lion hoodie, tutu, and armbands, so she can slip it on over her other clothes to stay warm during those cold Halloween nights.  Overall, this is a super cute costume for little girls.  Available in X S, S and M.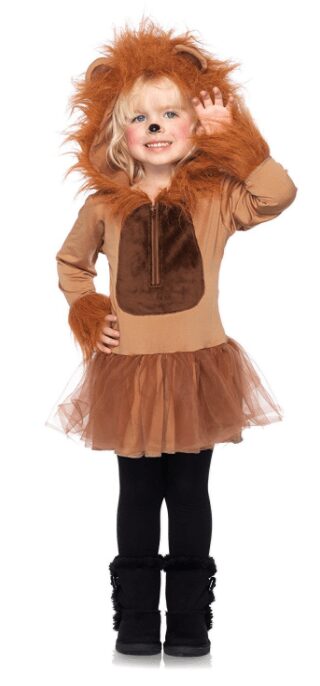 Kion Lion Guard Costume
Based on the popular Lion Guard animated TV show from Disney, this officially licensed costume will a wonderful Halloween treat for fans of the show, so they can dress up as Kion, the main character.
It really is amazing just how good this lion suit looks, and your child will really feel like they are a Disney character when they watch it.  This costume is made of Polyester, and it is recommended for kids between 4 and 6 years old.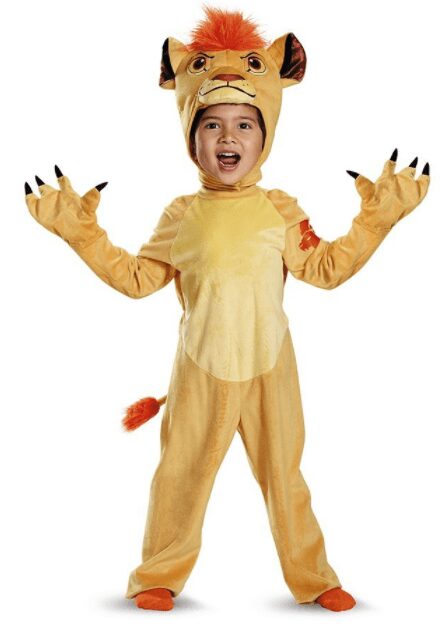 Lee The Lion Kids Funsie
This great kids lion onesie really has a lot of style and flair!  it is made from Polar fleece, so it will be very warm and cozy (maybe a little too warm for indoor costume parties), and you won't have to worry about them catching a cold in this as they go trick or treating.
What we really love about this is that i can be machine washed, so no need for any hand washing here!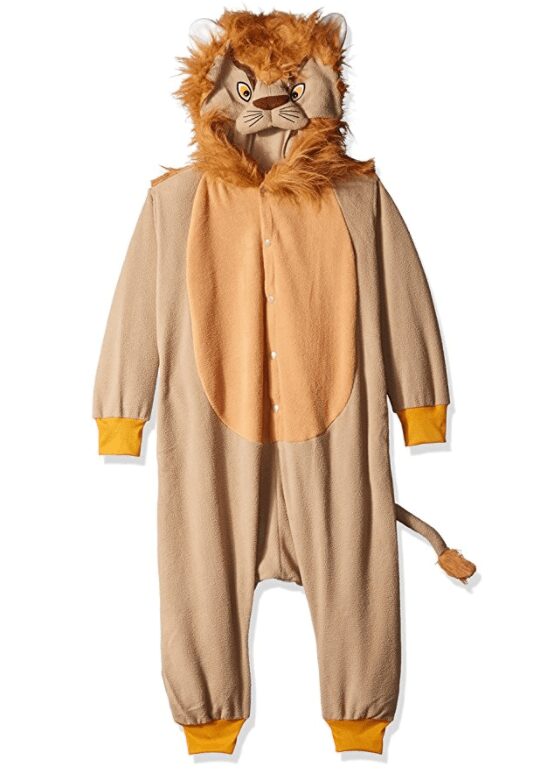 Kids Lion Mask
Perhaps you're on a tight budget and you don't want to go all out on a Halloween costume this year, or maybe you just want some Lion accessories to complete your kid's outfit?  If your in this situation, why not pick up this great and lifelike lion mask?
This latex mask not only looks really cool, but it is comfortable and breathable, and it can fit kids of all shapes and sizes!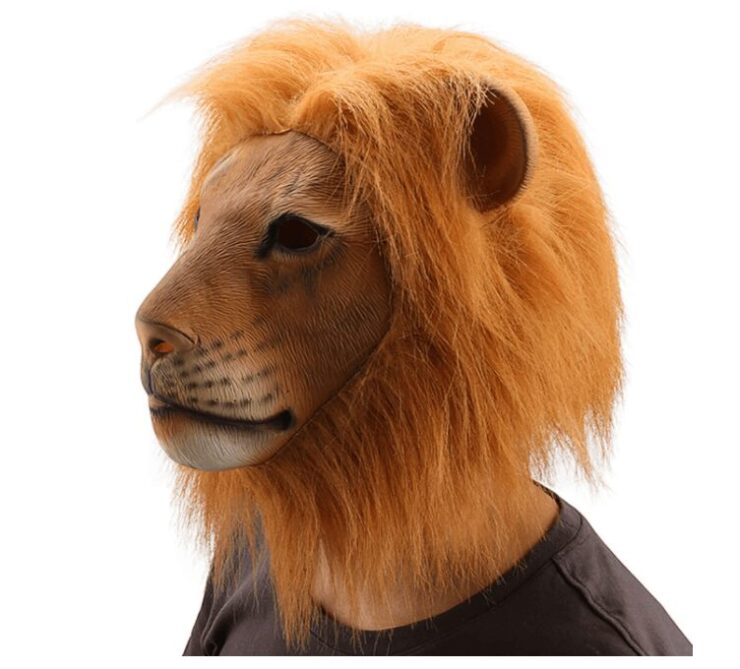 Lion Headband and Tail
If you've got the skills and time to make your kids Halloween costumes yourself (and you really must be a super mom or dad) then maybe you don't need a full costume.  A few nice little accessories might go a long way though, and this cool lions tail and headband will complete that great costume you've been working so hard on.
This will also be great for kids who live in colder parts of the USA, as they can just clip these over clothes to stay warm while they are out collecting candy on Halloween night.