Many parents of 1 or 2 children jumped from their old version of the stroller into side-by-side fashion, because they feel uncomfortable accessing storage area designed under the rear sitting or standing tray.
If you the one have experienced this same problem, then stay here to know an excellent umbrella stroller for your 2 kids. This article tells you about "Delta Children LX Side by Side Tandem Umbrella Stroller, Lime Green" and the reason why this is an excellent option for you.
Features of Delta Children stroller: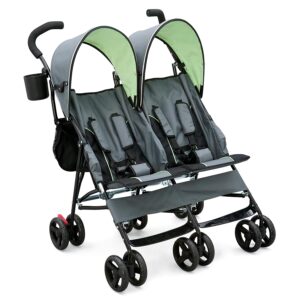 The Delta Children Company is one of the stroller providers who released a wide variety of ASTM and CPSC standards strollers with JPMA certifications. And, it met all test procedures for the safety and quality of the product. So, it delivers high-quality products for kids.
Now, they released a new product named "Delta Children LX Side by Side Tandem Umbrella Stroller, Lime Green". The features of this stroller are described below.
1. Lightweight frame:
The Delta Children LX side-by-side stroller is designed with lightweight frames and it offers multiple options for sitting position in the stroller.
2. Umbrella fold:
It includes an umbrella fold to fold the seats and tray to store it in compact space and provides easy storage.
3. Shock-absorbing wheels:
When you're rolling the stroller in an even space you feel very smooth, but this is not the same for uneven space. In such a case, you feel vibrations right!! So, the Delta has designed the stroller with shock-absorbing wheels to give full comfort to the ride.
4. Cupholders:
It includes 2 parent cup holders and big sized hanging storage bag to keep all necessary things for your kids during the travel.
5. Side-by-side mobility: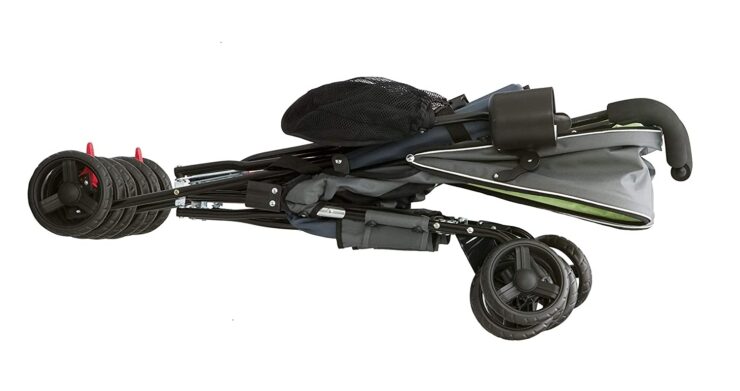 For the side-by-side design, mobility is very important. So, the Delta Children stroller is made with lightweight frames. Hence, you can get better side-by-side mobility.
6. European-style canopy:
The Delta Children stroller includes an umbrella fold that keeps your kids from UV rays comes from the sun. This canopy is made out in European style, so you can get a fine-looking stroller.
7. Stroller safety:
When carrying 2 children, safety is very crucial right!! So, the Delta Children is designed with 5 point harness with soft shoulder pads.
Overview:
Pros
It is easy to fold and unfold
Handles in a stroller are pretty high
It is made out of a European-style canopy
The Delta is lightweight to carry
It uses shock absorption technology
Cons
The handle may be in an awkward position for some people
Final words:
Do you want to replace your old stroller with side-by-side? And also want to buy a good-looking one? Then, I strongly suggest you buy Delta Children LX Side by Side Tandem Umbrella Stroller, Lime Green, because it includes a European-style canopy. Your kids surely enjoy sitting next to each other!!