I mentioned several weeks ago that we had changed the way we eat around here. In fact, I plan on writing a big post about it tomorrow to tell you how it's gone and what we've learned. One challenge was figuring out how to do portable snacks. I didn't want the processed grab bag snacks, but I needed something we could just take along.
This recipe is a win for that. This week I tried out a recipe one of my sisters uses and loves. These no-bake energy bites come from Maggie at Smashed Peas and Carrots. There are a billion recipes like this on Pinterest, but I liked Maggie's and she talks about lots of ways to do substitutes so you change them up a bit.
Here's what I liked about them. They were really easy to make. It takes a few minutes to throw it all in,…..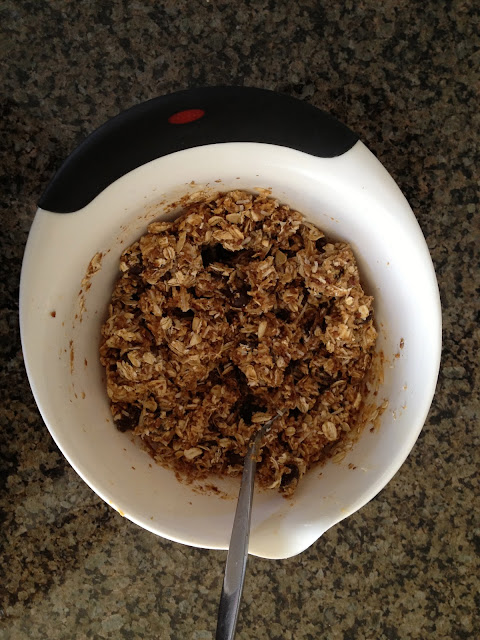 ….30 minutes to chill, roll it into balls, and you're set. The boys really liked these. They are plenty sweet. There are a few chocolate chips in there too, so the boys think they are eating cookies.
They are loaded with lots of healthy stuff too – flax seed, oatmeal, and peanut butter. (We use the peanut butter straight from the machines at the health stores so there's no added sugar.) So if you're looking for a healthy grab-and-go snack, these are a great idea. The recipe is HERE. Thanks for sharing it, Maggie.
For more review and ideas you should visira iammommahearmeroar.com