The little one is turning 4 years old and this is a time to celebrate with a gift. It seemed like only yesterday she was a toddler and now she is a little girl in her own right, who will be attending kindergarten soon enough.
There is a fine line between getting an ok gift and an amazing gift, which is why we have put together 21 gifts that we think are the best on the market at affordable prices. There is everything from pink headphones, art sets, and kits, learning drawing boards, Disney watches, colorful kites and loads of interesting, educational and fun gifts to choose from.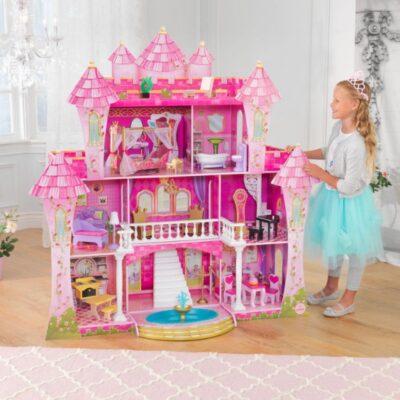 Considerations Buying Gifts for 4 year old Girls
4-year-old girls are adorable and this is usually a good stage for a parent as they move slowly away from the terrible 2's stage and for those moms who can empathize can I hear an "Amen".
Kids that are past the toddler stages and are moving into the kid's realm are more aware of their surroundings and have greater self-control with a focus on pretend play. This is why they are always looking after their dolls and using their imagination in ways that a toddler just can do. Their communication is better, able to initiate conversation and hold their own like never seen before. This comes with confidence in language and why games and toys that expand their vocabulary is an excellent choice.
Every child has their own wants and ideas for their birthday present, some want techy gifts, others cuddly toys, which is why with 21 different choices it can be overwhelming with the choices available. We have ensured that there is a toy for every occasion and whatever their needs there is an educational gift to choose. Some gifts can develop their abilities and core skills, like motor skills, hand-eye coordination, and loads more. So, by reading each product review you will be sure to have all the necessary facts to make an informed choice.
Top Gifts Ideas & Toys for 4 Year Old Girls
iClever Headphones
These pink headphones have been designed for children in mind, with safety as a priority and with the unique design this an ideal gift that can be used for loads different occasions well beyond the special occasion it was gifted.
The headphones are great for children and have full volume restriction at 85dB, adjustable volume control, thickened cable, and a silicone exterior for durability. I have had parents worry about getting another pair of headphones that the cable snaps through vigorous use, which is why this is a good choice and boasts a thick cable.
These pink ones are a cute, girls who love everything bright, colorful and kitten-like will love them. These are super-cute and a gift that won't be forgotten, it stands out and is unforgettable, to say the least.
The compatibility of these headphones makes this easy to use across multiple devices and can be used with AUX port both with iPhones, CD players, and laptops. The earmuffs cover the ear well and keep them warm in cooler climates as well as drown out the sound that sometimes inferior headphone don't accomplish.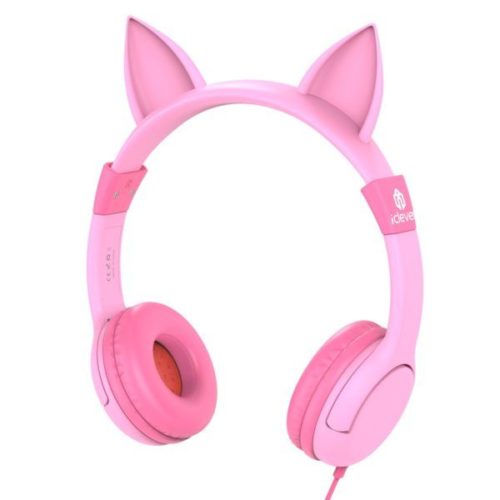 Stencils Art Set 
This is an award winning gift idea and parents all over agree, which is why this won the "Loved By Children" Platinium Award.
This is full of creative ideas and opportunities to enhance imagination with over 260 shapes to spark their interest. This is why this is a fantastic educational toy and a creative kit for traveling.
Parents want to get their artsy interested daughter into a channeled way of learning with 8 pencils, through hundreds of stencil shapes within the 12 sheets, ranging from animals, flowers, cars, figures, letters, numbers, and lots more.  All of this can be drawn on with 20 sheets of paper provided with the briefcase art set. All stencils in the set can be washed and reused. There are also different levels of stencils, provided for capacities and different development stages, which is perfect for all children learning aged 4 years old and above.
I like the design and the easy-to-use briefcase, which is ideal for traveling and handling on the move. This can also build a sense of responsibility and build self-confidence as their skills develop. This is good for getting them thinking DIY and wanting to make their own birthday cards, and Christmas cards, which is great. Making your own birthday cards not only adds a personal touch to the celebration but also sparks creativity and inspires a love for do-it-yourself (DIY) projects. Check this out for designing your own cards.
When children are involved in crafting their own birthday cards, it encourages them to think outside the box and unleash their imagination. This creative endeavor can extend beyond birthdays to other occasions, like Christmas, where handmade cards hold special meaning. By engaging in DIY card-making, children develop fine motor skills, learn about colors and shapes, and experience the joy of giving something handmade with love. It's a wonderful way to foster their artistic abilities and create lasting memories. So, why not encourage your little ones to explore their creativity and make their own birthday cards and Christmas cards? You'll be amazed at the results and the sense of pride they will feel.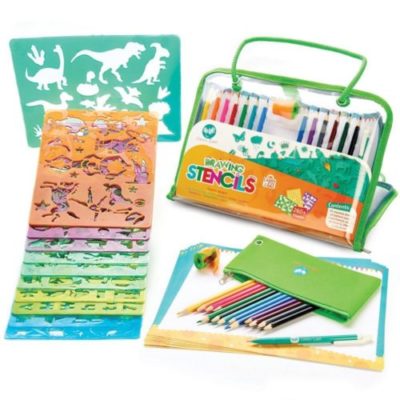 Melissa & Doug Stamp Pad
The Stamp-A-Scene is a fairy garden packed set with creative wooden stamps, pencils and is fun for a little princess to create her dreams in an artsy way.
There are 20 Wooden Stamps to have some contrast, 2 color stamp pads for added flare, storage trays, fairy themes and 5 colored pencils for brightening them with some added color.
This is designed for 4 years old children and is an artistic way of encouraging skills like, hand-eye coordination, expressing through art and thinking in a creative way, which is all imagination and the key to life as a fairy princess.
This stamp pad can be used for creating cards, Christmas ones, Birthdays, scribbling, drawing and all while enhancing motor skills, pattern recognition, and color too. Discovering by learning creative free play is when the child's imagination is at it's best and lays the foundation for them to become a famous artist. It all begins here.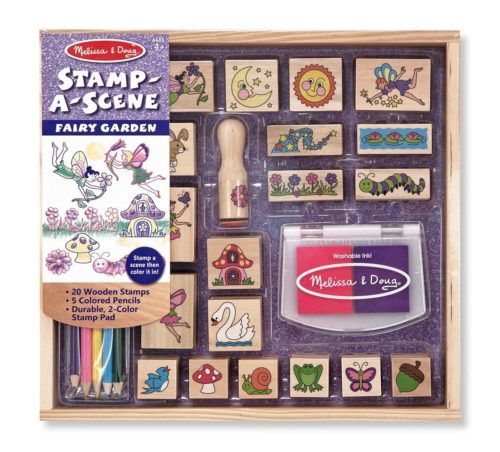 Kids Drawing Board 
This is a a great double sided board with adjustable height and would make an ideal gift for the aspiring artist or creative child.
The drawing aspect is perfect for learning with and there is something unique about standing kids like. The board comes with a clip, which is magnetic, with all the alphabet letters and numbers needed to make the magic happen.
The material is from New Zealand and is sustainable, the wood is safe to handle and won't cause splinters like other cheaper types. The handling and adjusting size is very easy to do and with a simple move up or down this can be made to adjust to suit the child's height or growth. This also come with a dust box, ruler, eraser, marker pens, chalkboard, clips for clipping and all the accessories needed to get started.
I like the fact that depending on the size of the art piece intended to create this can clip different sized paper, which is practical and easy to use over the long-term. The learning aspect is perfect for the little girl's development and with a multitude of ideas to use this with it really is a thoughtful gift for a 4-year-old girl.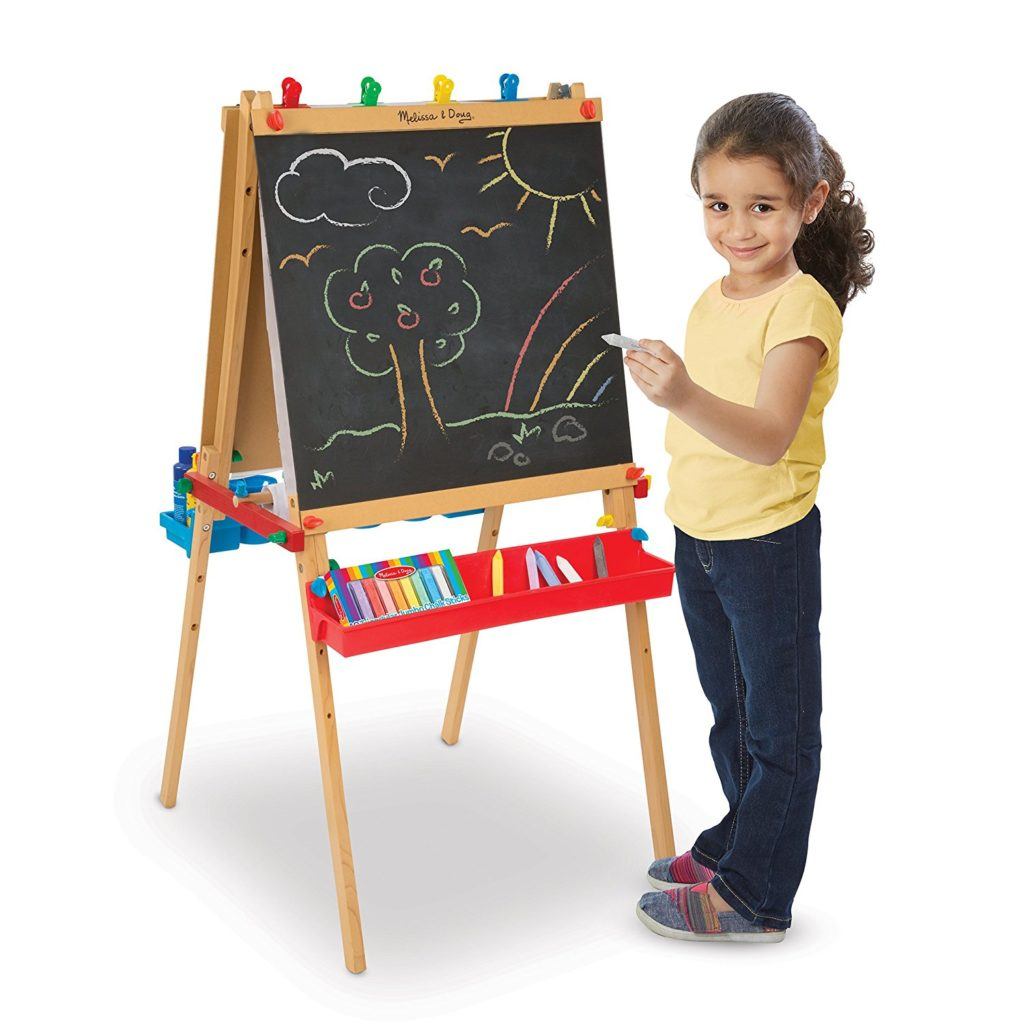 Minnie Mouse Watch 
A child gets to a stage when a watch is a present that reflects how grown up they are becoming, which is why this is a perfect gift for a 4-year-old girl. This is a Disney classic and every girl appreciates a Minnie themed gift.
This is a stainless steel watch and has Minnie the character around the dial helping her learn the time. This comes with a parent punch out the clock for teaching how to read and learn how to read the time properly.
This is made by Japanese superior craftsmanship and Quartz is famous for creating the best in the industry in terms of quality, durability and excellent watches, which is scratch resistant, comes with a leather strap and able to handle depths well beyond what a child would be expected to go (99 feet water resistant).
This is aimed at children aged 3 years old + and would fit the wrist of most girls aged 4+ and most manufacturers offer a 1-year warranty, but check to make sure before buying.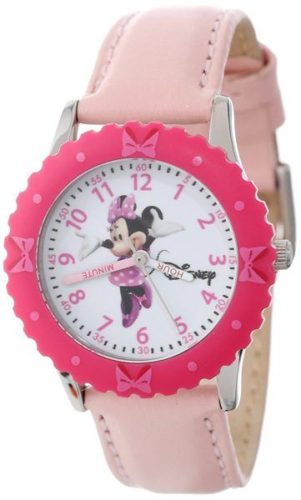 Super Jumbo Playing Cards
These are humungous playing cards and are a fun gift idea that will get the whole family having a go at playing card games.
They are 11.8 inches height, 8.4 in width and have a full deck of 52 cards inside, not forgetting the jokers too. The paper used to make these are heavy-duty and made to last with children using them. Both sides of the cards are laminated and make them easily washed if they get sticky or dirty.
I think this is a great way to get the children playing together and off their iPads for a while and learning to play together. There are loads of card games online and simply type "kids car games" and you will find heaps of easy to play options. Then there is building towers/castles as seen in the photo, which can stand 5 feet tall with these giant cards stacked ontop of each other.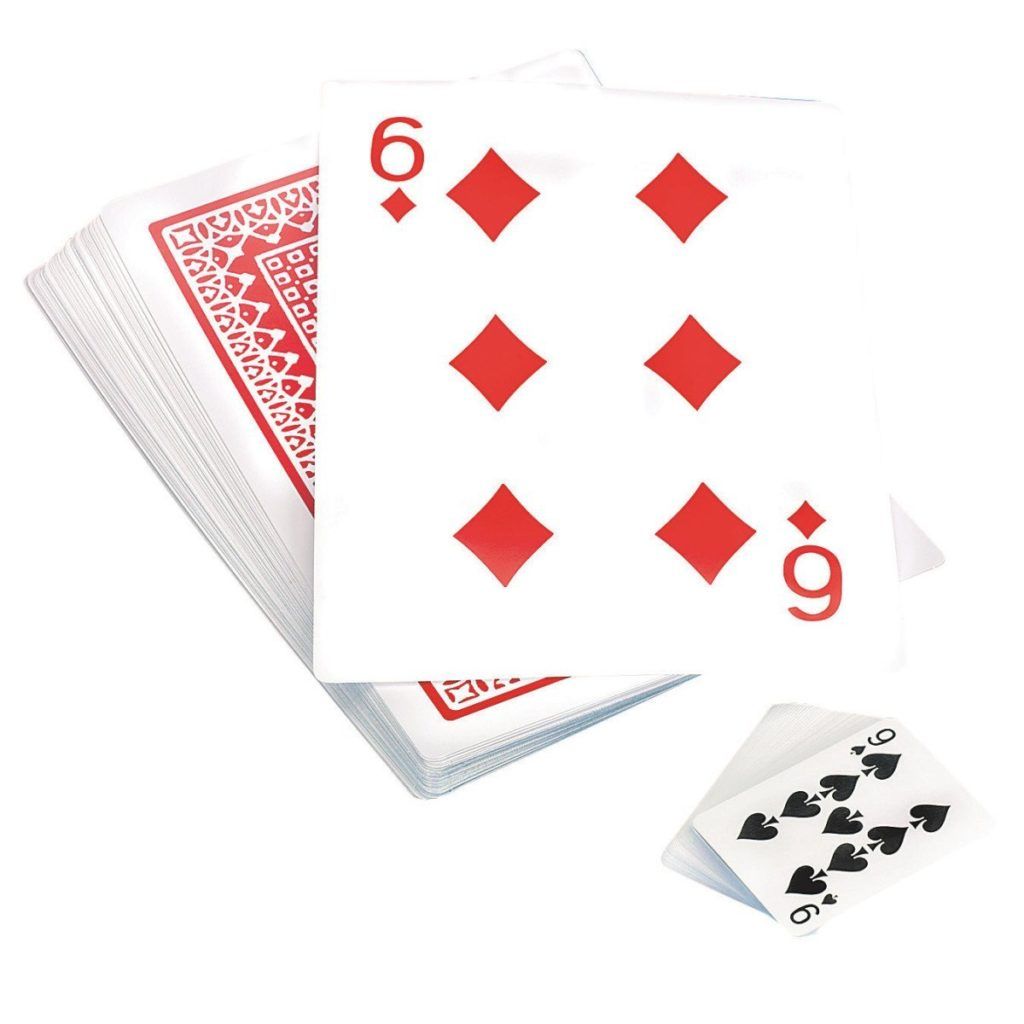 Huge Rainbow Kite
The kite has always been a favorite of mine and children love playing with them outdoors. There is something beautiful and fun about watching a kite glide and soar through the air with the wind keeping it high in the sky.
This is an activity that bonds families together, both mothers, and fathers with their children and is a thoughtful gift that can be used on day trips to the beach, parks and the great outdoors.
This activity will build a multitude of core skills that 4 years old girls need to learn to develop in a healthy way. There are hand-eye coordination, critical thinking and the ability to overcome the feeling of doubt that many youngsters struggle with. The assemblage is very easy and it doesn't take long and with manufacturing non-toxic materials you can feel rest assured that nothing can go wrong.
The rainbow color is stunning and watching this fly in the sky is mesmerizing and a joy to look at. I think this is a unique gift and a memorable choice for them to always remember looking back, especially with colors like the rainbow it will stand the test of time. This Magic Kit Comes everything needed to get it in the air, just needs some wind and the fun and games begin.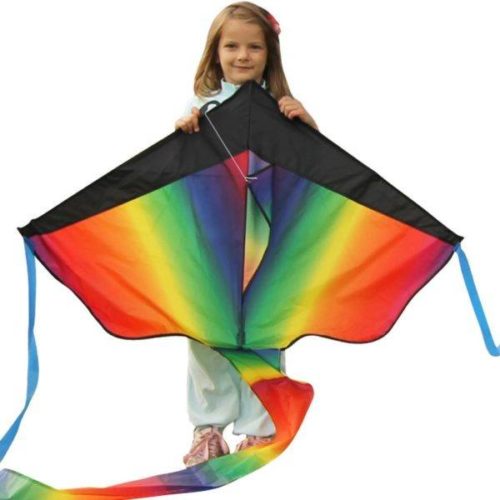 Pretend Play Makeup Kit
This cute cosmetic girl set makes for a nice gift idea and for those princesses wanting to look their best this is the ideal parents choice for mothers wanting to bond with their daughters.
The bag comes full of accessories and makeup essentials, from nail polish, blush, glitter, brushes, eyeshadow and loads more.
This gift is made with care and the design, materials, and accessories are safe to use and free from health risks, which is why this has been CPSIA certified and approved.  This is safe for children aged 3 years old and with ECO-friendly materials and safe products, this gets a thumbs up from us.
The polka-dot bag is a stunning in pink and stores all the accessories in an easy to use fashion, so as they travel they can look their best. Girls get hours of play with pretending to be all-grown-up, just like mom.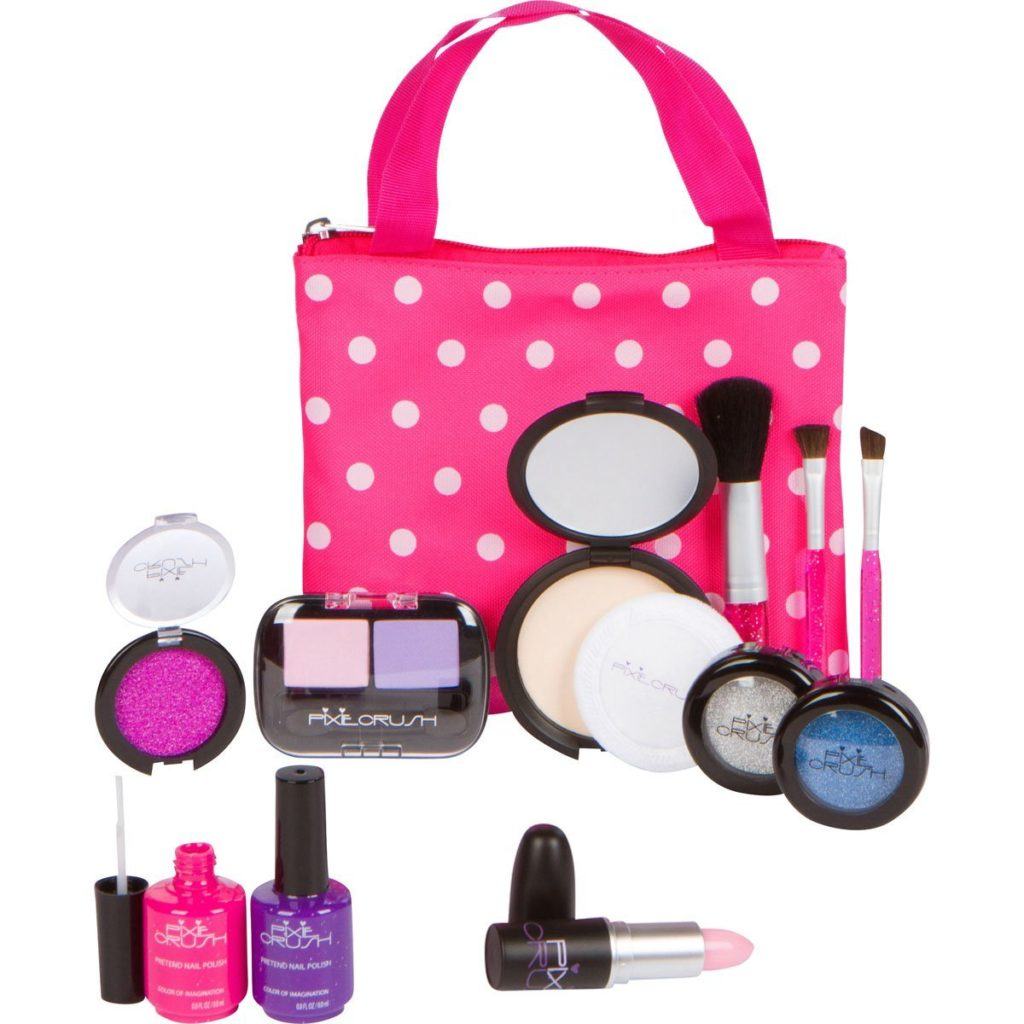 Rainbolights Night Light
When a girl reaches four years old, it's expected that she'll be sleeping in her own bed all night. But we all know that that isn't always the case.
This sweet little night light will help encourage her to stay in her own bed with a cute little teddy bear or a princes' castle that glows to whichever color you desire. She can control it via a small remote control, giving her power over the brightness as well as the color.
You can power this toy via three options, batteries, a USB or a power cord, so taking it camping with you isn't an issue. You could even have it in your car (providing you have a power socket).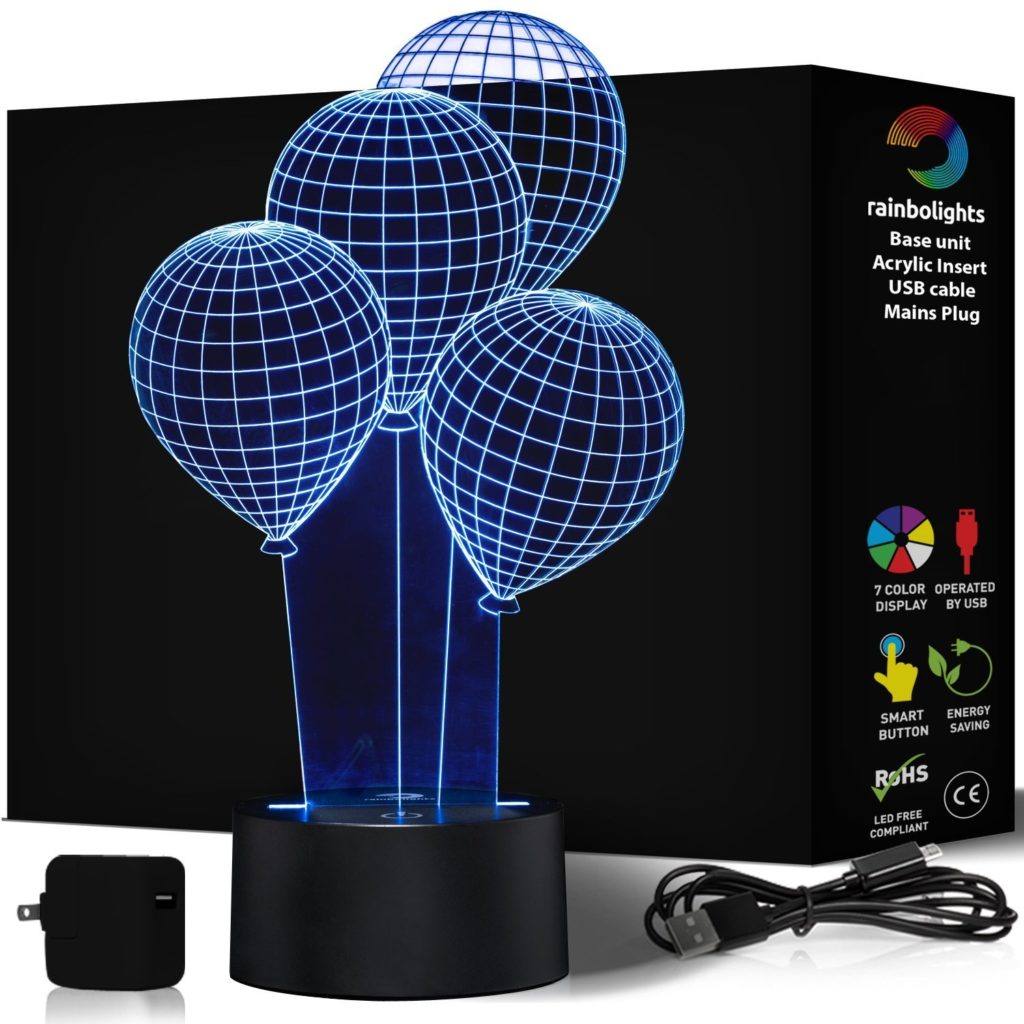 Stuffed Elephant Doll
Any little girl would love this elephant doll. She's the picture of elegance, wearing a stripy white skirt with a pink blouse, you'll want to keep her as clean as possible, so it's a good job she's machine washable.
Quality comes as standard with this doll and every seam is double stitched to ensure the 100% cotton filling doesn't leak out.
Small enough (13.8 inches) for your child to snuggle up next too to provide her with comfort whenever she needs it. Part of a set, you could easily collect more if your child really took to it.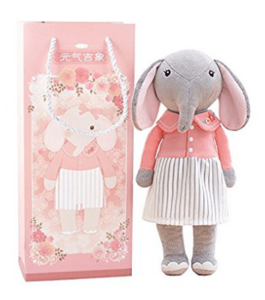 Enchanted Fairy Garden Kit
All four year old girls want to be a fairy, and so being able to make a garden to attract them is obviously high on their list too, hence this makes a great gift.
The girl gift set has everything you could ever need or want from a fairy kit, Beans, seeds, butterflies and more, the possibilities of this are as endless as fairies are timeless.
Teaching your child responsibility is always good, especially before they get to pre-school. Starting off small is a great method, and looking after plants takes some hard work. They'll have to remember to water them daily. This will shape them into a well-rounded child.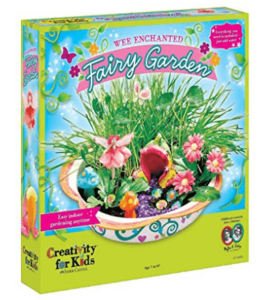 Dynacraft Trolls BMX Bike

This cute BMX-style bike would make an excellent gift for a girl who is ready to progress from a balance bike to one with pedals. It comes with both hand and coaster brakes, so your child can have a smooth and safe stop every time. There are also training wheels on the bike, which can be removed if your child has already learned how to balance. Girls who love Poppy from Trolls will be delighted with this bike – it even comes with a little Poppy backpack on the handlebars so girls can take everything they need on their cycle ride.
The 16 inch bike is the perfect size for girls aged between 4 – 8 years old, so when given to a 4 year old you can be sure she will have many years of use from it. The bike can be easily assembled in around 30 minutes, however if you are not confident with DIY, there is the option to have assembly included for a small extra fee.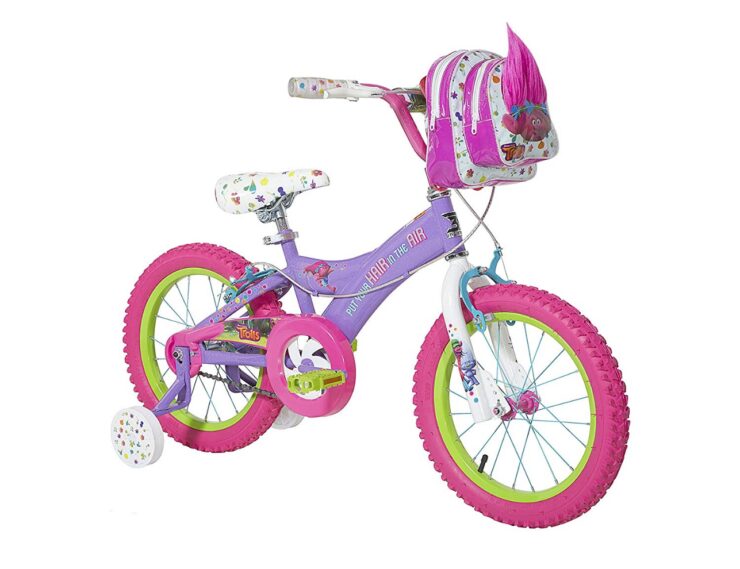 Rub a Dub Mermaids in the Tub
Bath time for four year olds can be something that they loathe, but now with this gift, they can fall in love with getting clean.
This unique gift set lets them explore their imagination and allows them to create a whole kingdom in the water. The set includes 51 pieces and three water squirters in the shape of cute mermaids.
Designed for three-year-olds and over. This set will help to develop hand-eye coordination and comes with a mesh bag that will allow the pieces to dry out after bath time is over.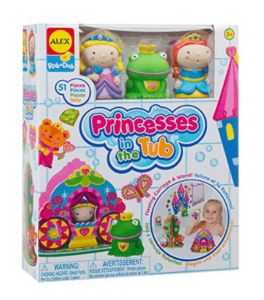 Plastic Building Discs Brain Flakes
A set from STERN, this gift will enhance your child's intelligence, creativity, and fine motor skills as they piece these brain disks together to make almost anything they can imagine.
The grooves in each disk allow for freedom of shapes to be made with a sturdy structure. Pretty much any shape is possible and with 360 pieces (Random colors) anything is possible.
The disks are 6 inches in diameter each and a handy storage bag is included, meaning that you'll never misplace any pieces again.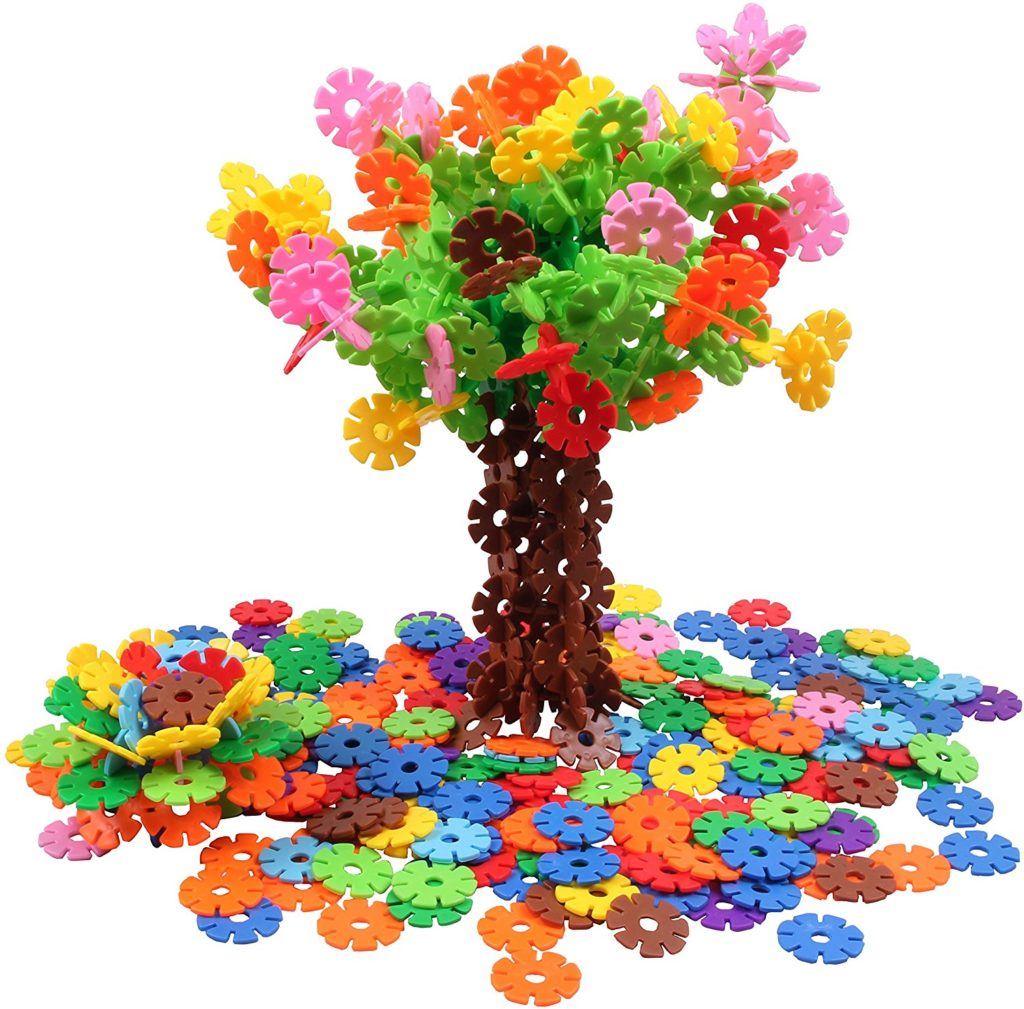 Amelia Bedelia Chapter Book Box Set
A great gift set for those little ones just starting to learn how to read. Written by Heman Parish and illustrated by Lynne Arvil, these best-selling stories will keep you little girl engaged for days.
The short, snappy and fast-paced chapters are easy to navigate through as you follow the life of Amelia Bedelia. The set contains the first four books of the saga so it will leave your child wanting so much more.
This limited edition comes in a box meaning that you can keep the book in top shape the whole time you have them.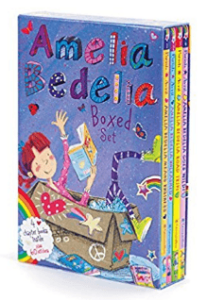 Wishland Beads
This little gift set will be perfect for any four year old girl that wants to make their own jewelry. Designed for 4 year olds and up in mind, it's a great way to let your child explore their creativity.
No thread is needed with these beads as they just 'snap' together. The 85 assorted pieces come in all different shapes, sizes and colors, allowing an unlimited amount of designs, whether its bracelets or necklaces.
Made from BPA-free plastic, they're super sturdy and extremely safe for children.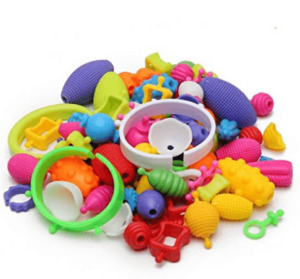 Purple Butterfly Mural Wall Stickers
Your little girl is turning four and she's aware of her surroundings now more than ever. Perhaps she wants her room decorated because she feels like she's outgrown her current one.
You don't have to go all out a spend money on expensive paint when you have these wall stickers. Waterproof, durable and long lasting (3-6 years), these butterflies will make a statement anywhere.
In each pack are four different butterflies and a total of 12 per set. Easy to attach and easy to remove without leaving a mark on the wall.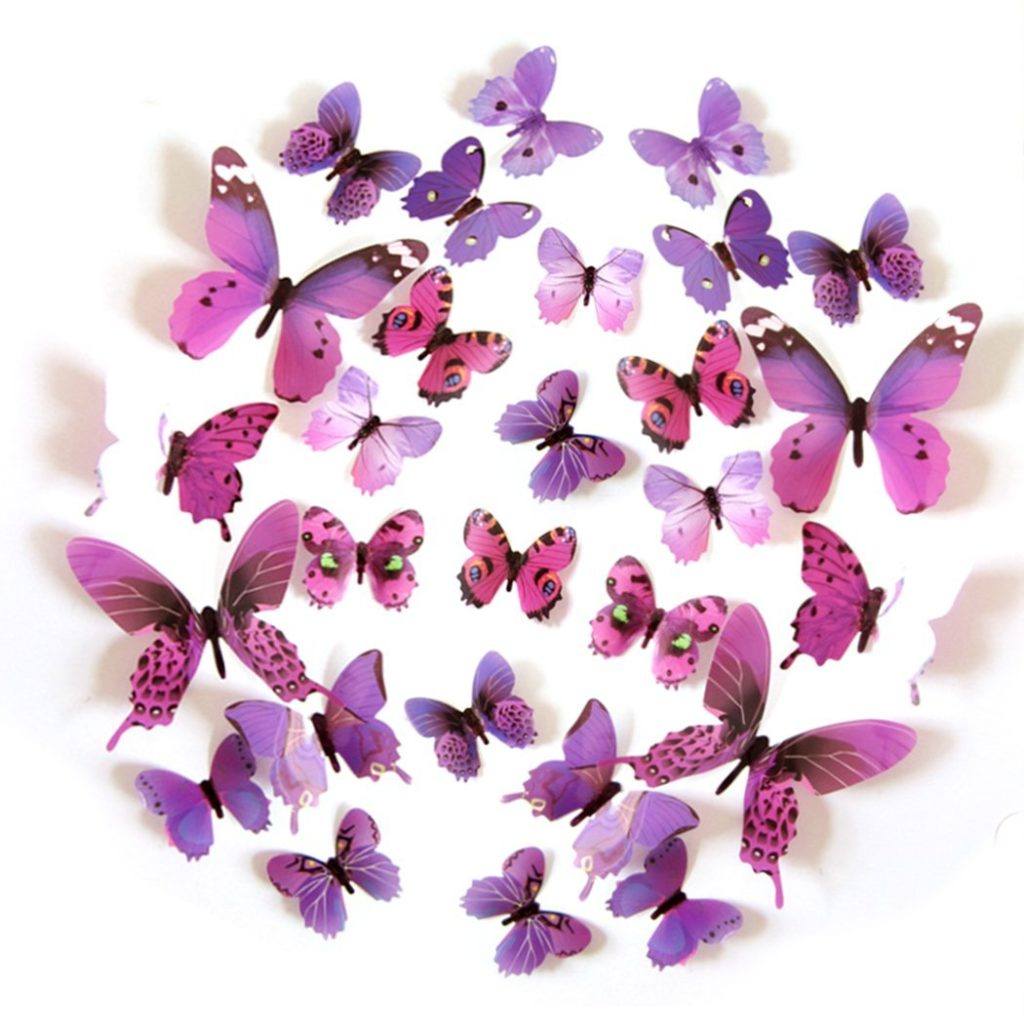 My First RC Baja Buggy
Your four year old girl will absolutely love this unique gift and will be driving it around for days and days.
Winning the Oppenheim Platinum Best Toy Award for being the most engaging and innovative toy gift of 2016. The steering wheel is designed for small hands with a simple control design, push one button to make it go and another to make it spin.
The car itself is made from a soft material so it won't damage any furniture you might have in your house. The wheels, even though are black, are made to not mar any surface they drive over, such as hardwood.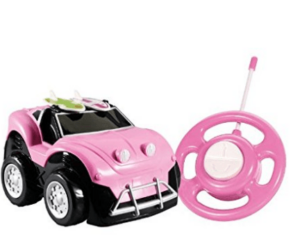 Deluxe Doctor Playset
Girls love to play pretend, and now your daughter has hit four years old, maybe it's time to upgrade her costume wardrobe a little bit.
Included in the handy storage/carry case are Mirror, reflex hammer, thermometer and much more. A number of the gadgets inside also light up with the help of some batteries (which are included)
Helping to maintain and develop a good sense of imagination, this gift playset also helps to promote creativity and logic perception.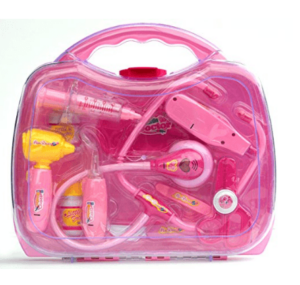 Cute Stealing Coin Little Panda Money Bank
Four years old is a big age for a lot of children as it's the age they get their first allowance. Sure they could spend it on sweets like other children, but wouldn't you rather they learn the value of saving for something bigger.
What better and more fun way to do that than to have a cute little panda come to steal the money from right in front of your eyes. All you have to do is put your coin on the pandas bamboo plate, and he'll peak his little head out and take it.
The panda requires 2 aa batteries which aren't included with the rest of the box.

Disney Rapunzel Costume
For little kids who love dressing up, what could be better than this gorgeous addition to their wardrobe? Disney fans are sure to recognize this iconic costume from the movie Tangled, worn by the main character Rapunzel. This authentic Disney Princess costume features an intricate purple satin bodice with a faux golden sun brocade overlay and a golden sun brooch filled with faux gemstones. The full skirt is layered with organza and tulle in glittering purple with gold accents, and the sleeves feature pink and purple striped puff details with flowing tulle. 
This beautiful dressing up costume would be a fantastic gift for any 4 year old. Little ones will love playing at being princess Rapunzel in such a fun and iconic dress. The intricate details and attention to detail really set this costume apart and is sure to impress any little Disney fan.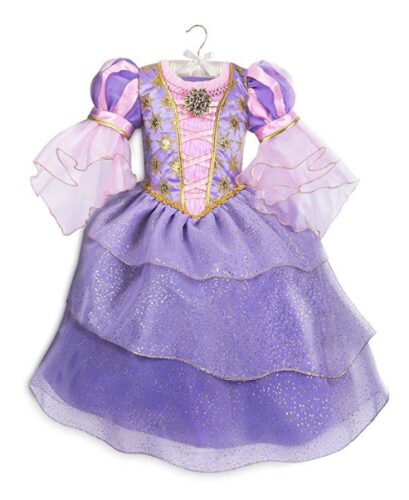 Happily Ever After Disney Princess Figures
Inspire your little princess fan with this incredible Deluxe Figurine Set. Featuring eleven beautiful Disney princesses, the set is presented in is beautiful pink box that is perfect for giving as a gift. Any little kid will adore playing with these mini figurines and acting out their favorite moments from the Disney movies. This set is an authentic Disney item with amazing attention to detail and features all your kid's favorite fairytale heroines. Watch as your little one interacts with the figurines, including Snow White, Aurora (Sleeping Beauty), Ariel (The Little Mermaid), Mulan, Jasmine (Aladdin), Merida (Brave), Cinderella, Pocahontas, Tiana (The Princess and the Frog), Belle (Beauty and the Beast), and Rapunzel (Tangled). Many of the characters are wearing gorgeous glittering ballgowns just like in the movies, and each feature iconic accessories that your kid will love to explore. Encourage pretend play with these fabulous small world Disney figurines that your little one will enjoy for endless play.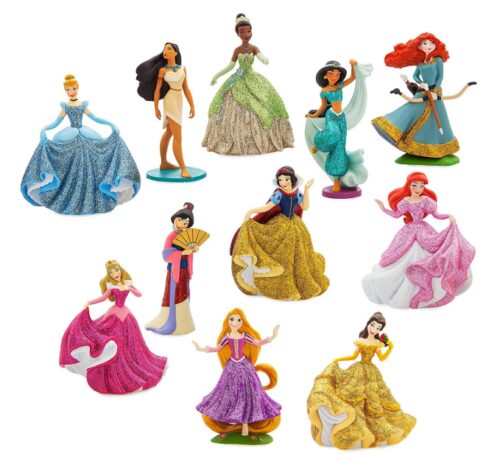 VTech Write & Learn 
Does your preschooler love to write and make marks? If so, this Write and Learn Creative Center from VTech could be the perfect gift! The magnetic learning board encourages preschoolers to begin writing both uppercase and lowercase letters, by making the correct strokes using the magnetic pen. This great learning toy features animated demonstrations so kids can follow along step by step as they learn to write letters and draw pictures. Parents can even customize the magnetic board toy with their child's name and the screen will show little ones how to write it, letter by letter. This educational toy also features stencils, which can help kids to learn how to draw. While using the stencils, children progress from making marks with simple lines and shapes to drawing 26 different objects. Your little artist will love exploring their creativity with this fun and educational magnetic board!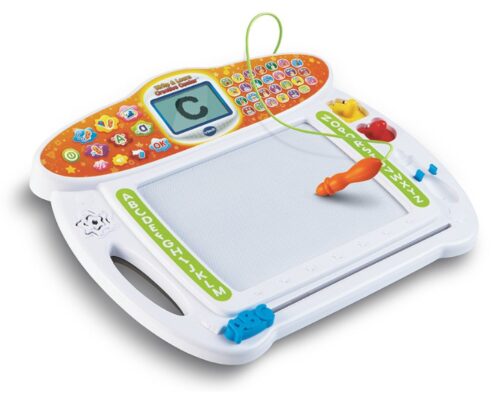 Pop Beads Jewelry Making Kit
This bumper set of beads from BIRANCO would make the perfect gift for any 4 year old who loves arts and crafts. The jewelry making kit contains a huge 520 pieces of snap beads in a gigantic variety of shapes, sizes, and colors. Kids will adore making hairbands, necklaces, bracelets, rings, and more with this set that encourages creativity and fine motor skills. The innovative snap beads are joined together with inserts, meaning there is no need for thread or string, making this a great gift for little kids. The beads and inserts are easy to put together and pull apart, which means little kids can enjoy playing without frustration. Kids will adore using their imaginations to design and create a variety of accessories with the wide range of plastic beads. The beads are safe for little ones, as they are made from plastic that is free from BPA and phthalate.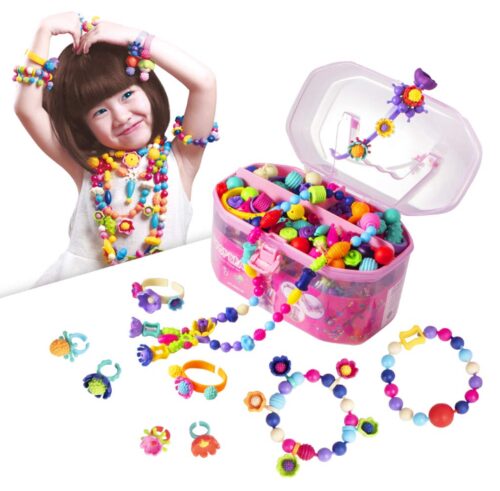 My First Pogo Jumper
If you are buying a gift for an energetic 4 year old, this pogo jumper from Flybar may be the perfect choice! Designed especially for preschoolers, the My First Foam Pogo Jumper is made from heavy duty materials including foam that is sturdy and durable, and it is built to last. The pogo stick can be used either indoors or outdoors and is sure to delight little kids, as every time they jump the stick will make a fun squeaky sound! This engaging and active toy can encourage little ones to take part in healthy activity inside or outside, as the pogo stick is built to withstand all conditions. Your kid will have endless fun while developing hand eye coordination and gross motor skills, as well as improving dexterity and balance. The pogo jumper can support weights up to 250lbs and Flybar will even provide replacement parts should accidents occur.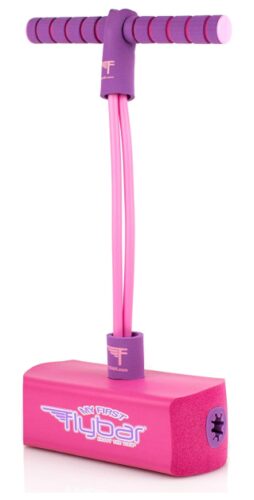 Unicorn Musical Jewelry Box
Unicorns are incredibly popular with little kids right now, and this gorgeous musical jewelry box from JewelKeeper is sure to delight any little unicorn fan! When your kid opens the lid of this beautiful box, the delicate unicorn figurine turns around as the tune 'The Unicorn' plays. Your little one will be amazed by the gentle and catchy tune as the beautiful unicorn spins.  
The jewelry box features an enchanting fairytale inspired design with unicorn, castle, cloud and rainbow pictures on the outside. The box contains a soft pink velvet lining, so your little kid can keep their precious jewelry and other items safe in a large hollowed storage space. There is a mirror for your kid to admire themselves in, which is made from ABS plastic rather than glass to guarantee safety. The box is made from high quality MDF and comes in a beautiful presentation box, so it is perfect for giving as a gift.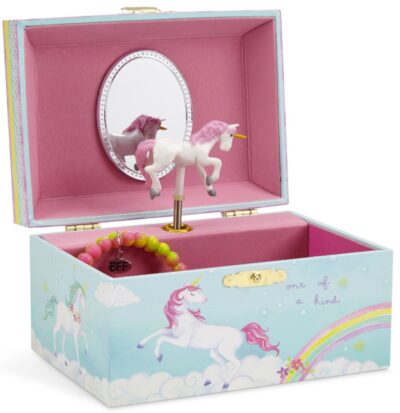 Drawing Stencils Set
Do you have a little artist to buy for? If so, they are sure to adore this set of drawing stencils from CreativeELF. This fantastic set comes packaged in a handy and compact carrying case so your kid can take it to playdates, on road trips, and anywhere else they go. Your kid will love the 16 different large stencils, with over 300 different shapes to trace and draw. The set contains themed stencils including Christmas, geometric shapes, alphabet letters, circus, farm animals, dinosaurs, jungle animals, fashion, racing, pets, princesses, ships, flowers and butterflies, airplanes and helicopters, space, and sea animals. There is so much for your little one to draw and create, they will surely be busy for hours! They can get creating straight away, as this set comes with 10 colored pencils and sharpener, 25 sheets of paper, and a bonus 3 color ballpoint pen.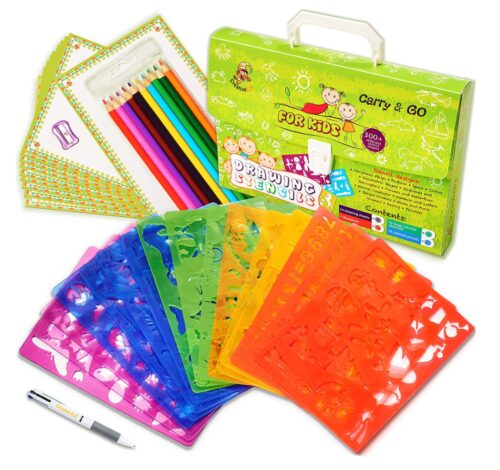 Kids Cooking and Baking Set
Ready to get your 4 year old involved in cooking? Check out this lovely kids' cooking and baking set from JaxoJoy, with an apron, chef hat, oven mitt, and cooking utensils. Your kid will adore dressing up as a chef for either role play, pretend play, or even helping mom and dad in the kitchen. The cute apron is pink with white polka dots and has frilly edges. The apron has a 12" straps that tie around the neck and waist, and the adorable chef hat has an elasticated head band, so the set will fit as your little one grows. The utensils are fully functional and can be used to really cook and bake. This set comes with a bonus kids' cookbook containing 10 recipes and step by step illustrated instructions to inspire little chefs. The apron and hat are machine washable and are made from sturdy materials so they are designed to last.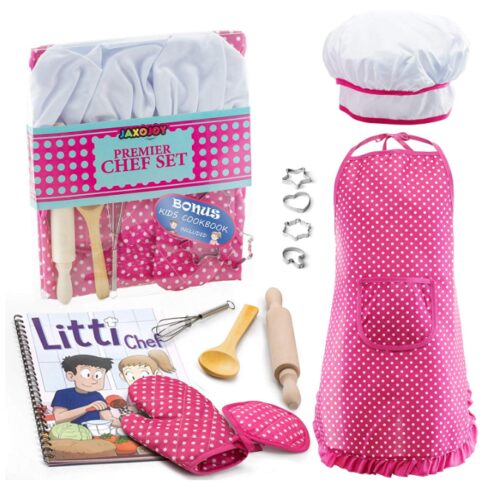 Teddy Bear Night Light 
If your little kid gets nervous at night time, this 3D night light could make a wonderful gift. Your child will be amazed at the 3D teddy light that features 7 different colors. The night light will provide reassurance for little ones who are afraid of the dark or hesitant at bedtime. With 7 color changing lights of red, yellow, green, cyan, blue, purple, and white, your little one will love watching the light glow. The 3D effect is made by a flat piece of acrylic with etched lines. When lit up, the acrylic displays a fantastic 3D holographic illusion. This light features smart touch and has a remote control that allows parents to control power on/off, color changing, speeds, and dimmer mode from another room. Parents can rest assured that this light is safe, as it has achieved compliance with standards including RoHS, CE, and FCC.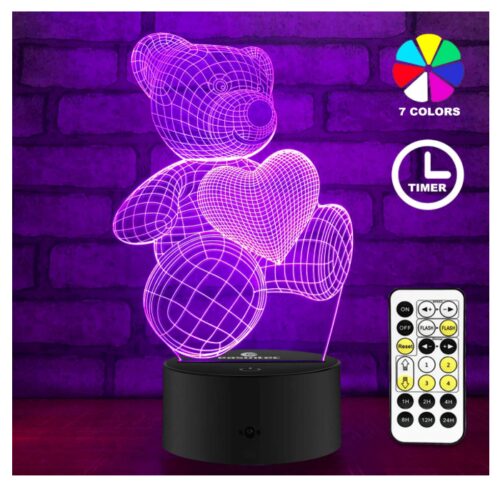 Little Treasures Letter Matching Game
Help your little one to begin learning letters and words with this matching game from Little Treasures. The game uses letter cubes and picture cards to encourage preschoolers to match and spell simple words with 3 and 4 letters. This educational game supports the development of memory skills, strategic thinking, spelling, and letter and word recognition. The game contains 30 fun flashcards with cute and simple illustrations. The cards are double sided, each with a 3 letter word on one side and a 4 letter word on the other. This offers two levels to the game, allowing kids to move on to the trickier and longer words when they are ready. The words on the cards can be left uncovered to promote confidence in beginner spellers as they search for the matching letter cubes. When kids feel ready, they can cover up the letters on the card and learn to spell independently. Perfect for families to enjoy together, the game is designed for 2 or more players.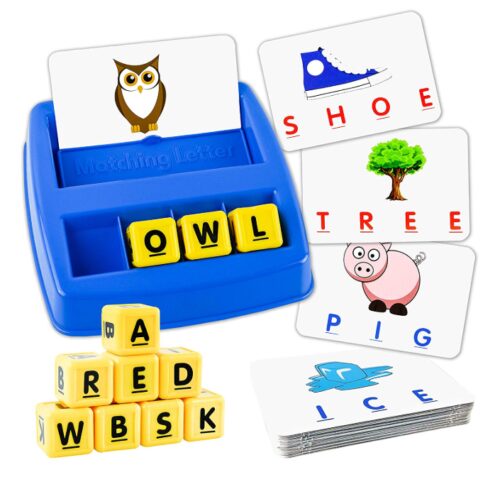 Best Buy Overall 
We have presented a great selection of gifts for 4 year olds and we will now choose our best overall buy. The gift we have selected as the best choice is the VTech Write and Learn Creative Center. It is a fun magnetic board that kids will love to doodle on, while offering opportunities to learn letters and words with help from the animated screen. It also helps to promote creativity with the drawing stencils helping little ones to learn to draw simple objects.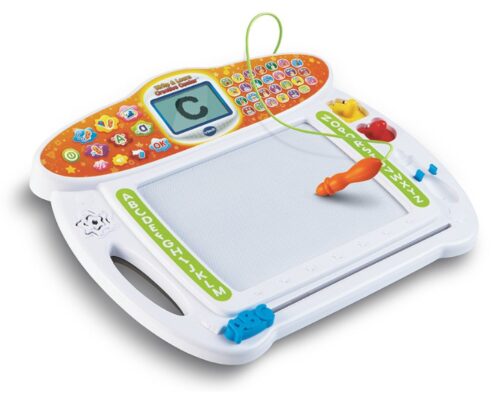 Best Birthday Gifts for 4 Year Old Girl 
With so many fantastic gifts to choose from, it can be difficult to select the best birthday gift for 4 year olds. At this age, kids can have a wide range of interests from pretend play and role play to small world figures and outdoor play toys. Some of the classic birthday gifts for this age are books and clothes, you can never go wrong with these choices!  
How about this adorable 4th birthday outfit from Mud Kingdom? This stylish outfit is a cute white tshirt with an appliqued number 4 in pink and white fabric. It also features a matching pink and white spotted skirt with black trim and hem band. Absolutely perfect for any 4th birthday celebration!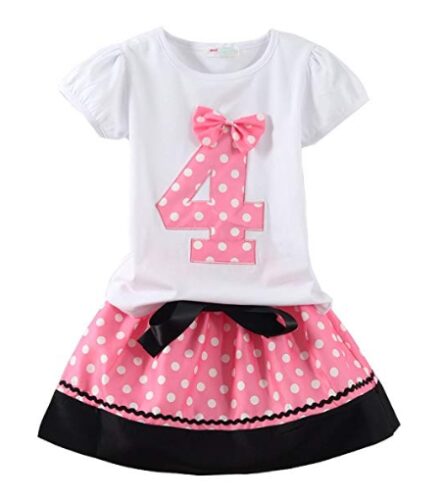 Top Christmas Gifts for 4 Year Old Girl 
When you are looking for a Christmas gift, it is easy to be overwhelmed with choice! Big or small, there are some wonderful toys and games available for 4 year olds. You could choose a balance bike or pogo jumper, a learning board or art set, or even a board game designed for preschoolers like Off the Grid. This fun game was designed by kids for kids and encourages families to play without electricity – flashlights at the ready! Each of the 42 activity cards contains a fun game, from classics like charades to a scavenger hunt, promoting creativity, imagination, and quality family time.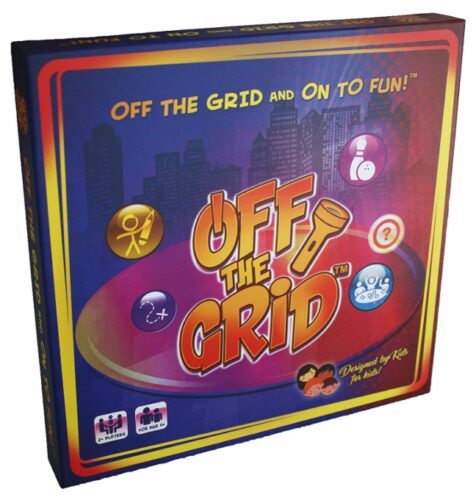 What Gifts are the Most Popular for a Girl Aged 4
? 
At this age, kids can have a wide range of interests and favorite toys. 4 year olds are learning and developing new skills all the time, and the best toys are those that combine fun playtime with educational opportunities. A classic toy that never fails to please is an American Girl doll, like this Willa model. It was named one of the Best Toys of 2016 by Parents Magazine, won a National Parenting Product Award, and an Oppenheim Toy Portfolio Gold Award so is guaranteed to be loved by any 4 year old!