There are loads of different types of toys for boys age 5 and it is our aim to show you the best overall gifts and toys available. We have compiled a huge list of toys for a 5 year old boy. There are over 37 different toy items to choose from, so whatever your child might love you are sure to find it here in this comprehensive gift guide.
Kids grow up so fast and the games and toys they love to play with do too. It only seemed like yesterday that they were crawling around making gurgling sounds. But skip forward five years and you have a little person who's learning to be independent, can walk and talk and throw some major tantrums. However, the little guy is the best and now is the time to spoil him and get a special gift he will never forget.
Five is also a huge year because this is the age they start kindergarten. Socializing with peers their own age is a huge part of their development and where they can potentially meet friends for life. I'm sure some of you reading this will still be in contact with some people that you met all those many years ago. I certainly know I am.
Development never really stops when it comes to children and so do the presents for boys too. But what may be suitable for a one-year-old, will more often than not, be completely unsuitable for a five year old. Different needs, interests and sometimes, emerging talents and hobbies begin to make themselves apparent.
When considering birthday, Christmas or any gifts occasion it's important that you take this into consideration. Social development, nurturing creativity, allowing children the freedom to explore and letting them know it's okay to express themselves (through speech or the plethora of different ways people communicate) are all cornerstones in this tender stage of the child's life. That's enough of an introduction, let's get down to the best toys for five year old boys.
37 Best Gifts for 5 year Old Boys
Hauck Sirocco
Racer Pedal Car/Go Kart
Is your kid a budding race-car driver, if so then this will be an awesome gift for his special day. The pedal car is the obvious choice for all kids who love fast pedal cars. With an ever-increasing child obesity rate in this great country of our, this is a great way to combat this epidemic head-on.
The handbrake is a great safety feature that enables a safe and controlled stop, allowing your child to mount or dismount without fear of the kart rolling away.
The chain is fully enclosed to make sure no tassels or loose-hanging clothes get caught up in it. Your favorite feature about this kart though won't be the blue powder coating or the sturdy metal frame, but the fact that you can shift between the drive mode and coasting mode. Meaning that when your child comes to a downhill stretch, they can just roll with the good times and then power their way back up.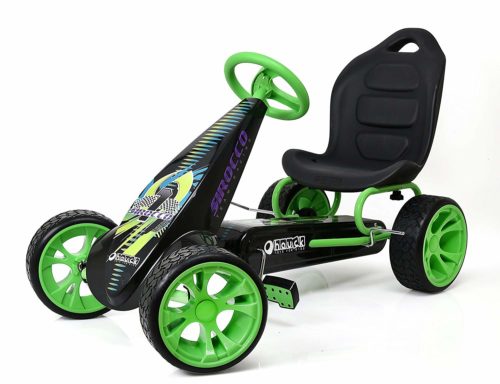 Boy's LEGO Set
First on our gift list has to be the much known and loved, LEGO. I'm sure we all have fond childhood memories of playing with the crazy little blocks.
LEGO has changed a little these days, however, and the market has become saturated with so many 'themed' LEGO sets. These may look cool, and serve a purpose, but to really get the creativity to spark within your child, the good old fashion sets are still the best
Where imagination is the only limitation, LEGO can help your child explore their own mind by projecting it on to these little bricks of brightly colored plastic. LEGO also helps to develop motor neuron skills and are stimulating in a variety of different ways. In a time of tablets and youtube, LEGO still has a firm place in the collection of any child, and I don't think it's going anywhere anytime soon.
LEGO toys 5 year old boys make kids happy and last a long time, lasting for years and you get loads of value out of LEGO.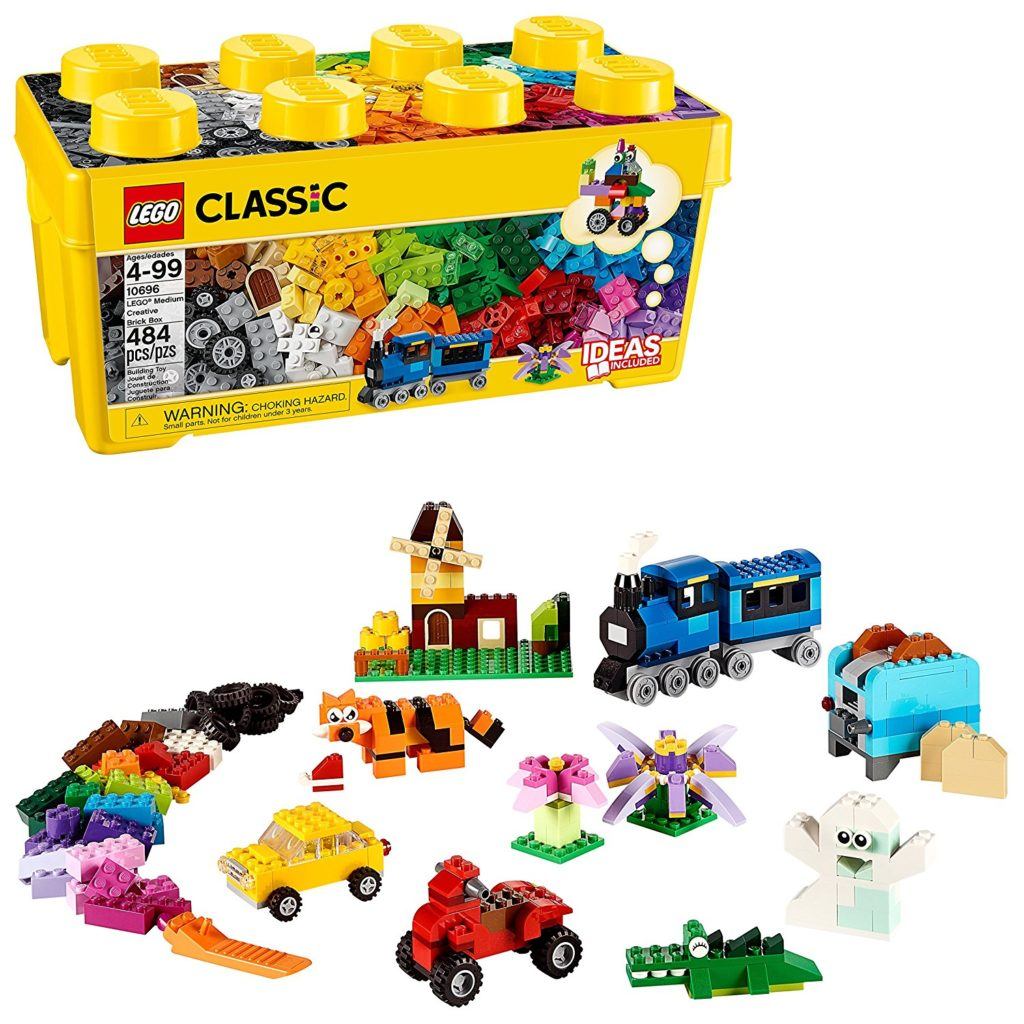 LeapFrog Word Whammer
Your little boy is going to be learning so much when he begins kindergarten and with a thoughtful leapfrog gift he will be off to a good start. From reading and writing to learning how to work in groups and independently. At this age, kids brains are like a sponge, and they absorb so much information all the time.
The learning doesn't have to stop at kindergarten. Take full advantage of the fact that he's five and his brain can soak information up with this LeapFrog Word Whammer.
Your little man will learn how to pronounce words, letter, understand what capital letters are and when to use them. Combine that with the bright colors, sounds and arms that you can spin, tap and twist, learning has never been so fun. There are even five levels to progress through, meaning that this educational toy has longevity too.
LeapFrog make toys for 5 year old boys that are both educational and fun, something to consider choosing!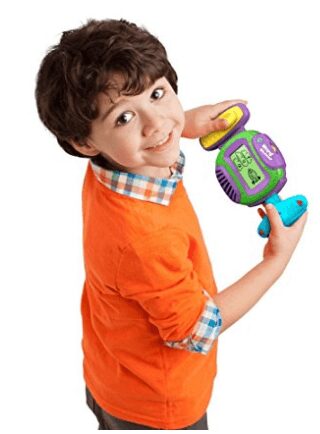 Big Giant Coloring Poster
This big giant coloring poster can be something for all the family to get involved in, which is a unique gift to remember. Measuring a whopping 33.08 х 46.5 inches, there's going to be enough coloring for mom, dad, brother and sister to color in all-together.
This scene depicts a city landscape towering over a zoo filled with animals of all kinds, whilst people walk about and enjoy what they see. A happy scene indeed.
We've all had the problems when our children forget that drawing on the walls isn't allowed, and this fun creative outlet will enable them to channel that energy that isn't going to mean repainting the wall. With hours of fun, this project is something that you can see develop over time into something memorable and keeps worthy.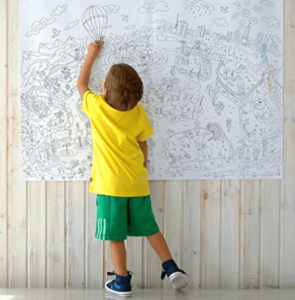 Set of 3 RESCUE Costumes
All I wanted to be as a child was a firefighter and these 3 gift sets are a reminder of that. I remember those bright red trucks racing past the window with their sirens blaring. Nothing captured my imagination more. Now I'm a little bit older, I have slightly different dreams, but I know that boys will always be fascinated by those bright lights, loud noises and the people within them
Firefighters aren't the only thing that does this though. Police, the heroes of our streets and doctors, the people who look after us, are all very popular themes for dress up. This set comes with a complete set of three, including over 12 accessories in total, meaning that dress up has never been so encapsulating.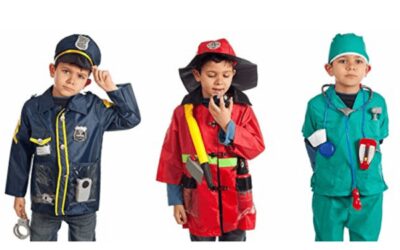 Dinosaur Escape Cooperative Game
This award winning game from the Peaceable Kingdom gets players to work together as a team to help to escape dinosaurs flee the volcanic eruption that threatens their existence, which is a great gift and gets the children working together.
The game is designed for between 2 to 4 players, and with harmony in mind, you know that this will help grow relationships between the little ones.
Playing this game, children will learn to develop skills such as memory, cooperation, shared decision making and following instructions. All important to the development of a child. Plus, dinosaurs are just awesome!
This cooperative 5 year old boy toys game is ideal for any child that is currently into Dinosaurs.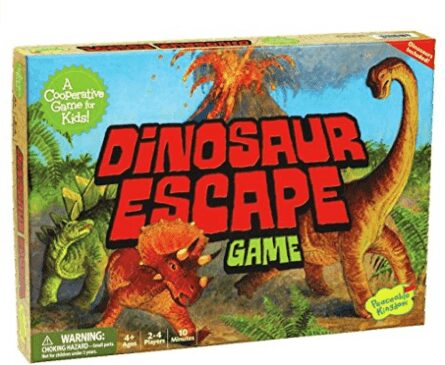 The Original Glow in the Dark Stomp Rocket
With the news always talking about exo-planets, missions to mars and other space related things, national interest has truly peaked when it comes to space exploration. No wonder your boy wants to fly a rocket, which is why this gift idea is high on the rankings for great gift idea's.
Backtrack a little and it's easy to see that there may be a few stepping stones before that dream is reached. This is a 'stomp' in the right direction.
For outdoor use only, this toy comes alive at night. With a glow in the dark body, you could easily confuse it as a shooting star as it soars up to 100ft in the air.
This bestselling set from Amazon comes with 3 rockets, so you don't have to worry about flying too high and losing one in high winds.
Science gifts for boys age 5 are a thoughtful present and will help get them ready for Kindergarten. Learning is the key for children and games like this make it fun!

Fisher-Price Thomas & Friends Batcave Adventure
Fisher Price make popular boys toys age 5 and above. My all time favorite children toys as a child were the Thomas the Tank train sets. There's something about the engineering of a steam train that really speaks to the romantic inside every child. Steam powered locomotives are, and will always be one of the coolest things in the world, except for maybe Batman, so why not treat your birthday boy to a cool gift that sets his imagination on fire.
Thomas the Tank Engine dons the suit of the caped crusader in this set that promotes imaginative play with motor skills. Hours are fun will easily be had with this toy. I don't know what genius thought of combining the two together but you'll be thanking them personally when your child is sat for hours playing with this amazing set.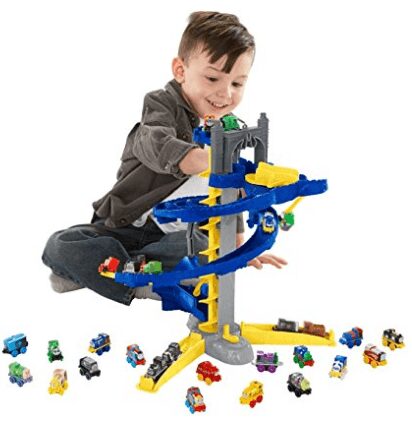 GeoSafari Jr. My First Telescope
History is full of civilizations that worshiped the stars in the heavens. All the great ancient eras of mankind have looked upwards towards the sky, wondering what lies above us. So it's not surprising that your child is fascinated too and with a little encouragement and a gift for getting started the sky is the limit.
Help them to develop this curiosity with their very first telescope. Easy to assemble, it's never been so effortless to get a closer look at the moon and our neighboring planets.
Kids have clearly been in the mind of the designer of this telescope, with large comfy goggles that enable your boy to put both of their eyes on the sky. This is different from the traditional telescopes that force you to close one eye.
The included moon map will help your child learn everything they need to know about our silvery orb that hangs above us.
Telescopes are cool children toys age 5 years +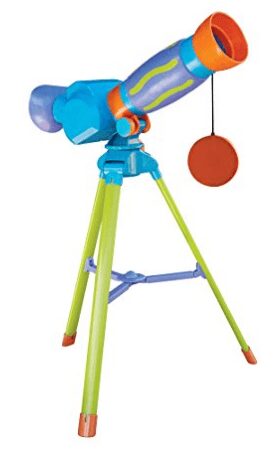 Junior Kid's Drum Set
Kids love making a noise, these drums are a great tool for doing just that, so if you want your kid to start learning how to creatively make noise then this is a cool gift for him getting started.
A healthy way to express a whole range of different emotions, drums can also stimulate creative processes in children. Allowing them to recognize patterns, different sounds and combine them to make a beat is all part of development.
This is one of the best sets on the market, coming with a full guarantee on all parts and additional parts if you should wish to add to it. Cheaper drum sets are available, but after reading the reviews, it's clear that the extra money is worth spending.
Some parents might feel drums are age appropriate activities for 5 year olds and I would agree!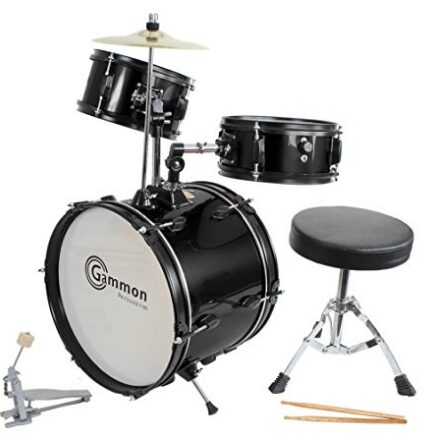 Etch A Sketch
A firm childhood favorite that is still as popular today as it was when it first came out in the 1960s.
The classic design has remained largely unchanged over the years and it's clear to see why this is a classic children's gift. Simple, useful and yet somehow beautiful. Immortalized in the Pixar film Toy Story, this is a must have for any little boy.
Turning the handles one way and which, it's completely possible to design anything you want, write messages or just to play around with. Shake it and the image has gone for you to start again. There's no doubt in my mind that parents everywhere will be using this just as much as their children, if only for nostalgia's sake.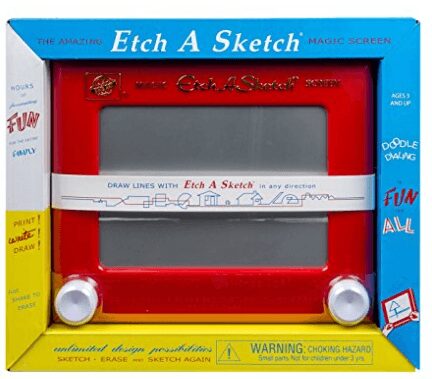 Guess Who? Game for the Family
Truly a family favorite game and a fun gift for mom and dad to join in on. This game is fun, quick and competitive. I know that I've spent countless hours as a child and as an adult playing this game. Whilst I like to think I'm much better than my boy, the truth is, he's beaten me just a couple of time.
The aim of this game is to ask the right questions to try and guess your opponent's mystery character.
This process of trial and error helps children gather an understanding of the power of language, comprehension and being able to describe features accurately. Fun and learning combined in one!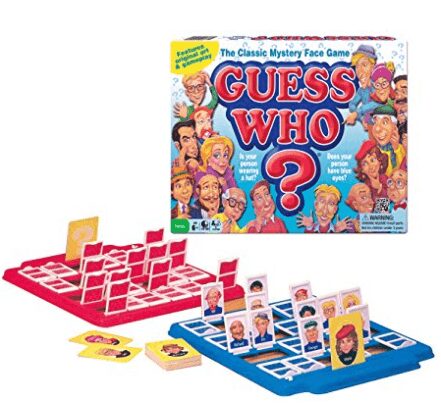 Little Tikes Basketball Hoop
We all have memories of playing basketball. Whether in the gym or the local court, it's a part of American culture as much as hot dogs. But way more fun.
Your boy will love this set as it allows him to develop his motor skills whilst keeping fit. Add in a couple more players and an element of healthy competition becomes a factor of the game.
This hoop comes with a base that you fill yourself with sane, allowing for kids to hang from the hoop and making the whole thing stable enough in strong wind conditions.
The pole is fully adjustable meaning that as your little boy grows, the hoop can grow with him. This way the challenge is always going to be there for them.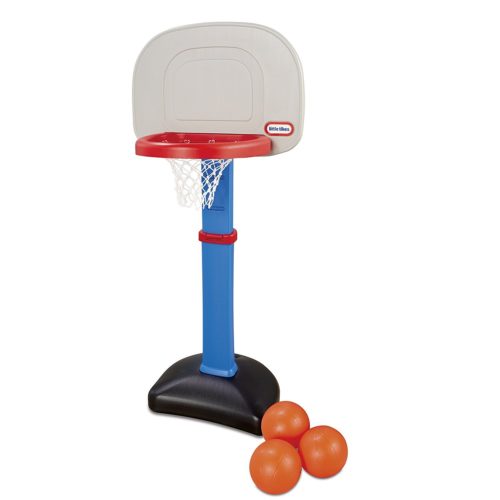 Backyard Safari Butterfly Habitat
Suitable for ages 5 and up, this is something that both you, your son and even grandma can enjoy, which is why natures science gifts are amazing!
A way to view butterflies that are both safe for you and the butterfly. This butterfly habitat is perfect for those kids that are in love with nature.
The top of the bag unzips so you can use the bag as a net also. Quickly catch the butterflies, watch them grow and study their behavior, before letting them go back into the wild to join their friends.
The habitat itself is collapsible for easy storage and has a handle so you can hang it from a tree or a hook. The set comes with an adventure guide. Letting you know the best ways to catch the butterflies, helping to identify species and care tips for them.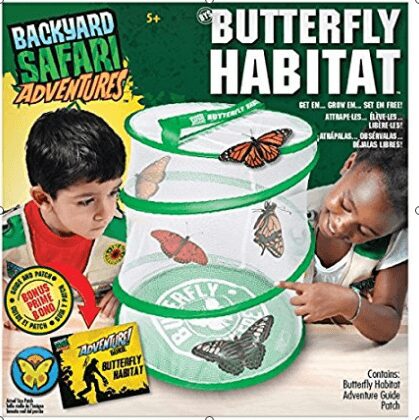 Double Bladed Dual Sabers
StarWars has inspired a total of three generations of kids and adults to believe that they have the powers of the Jedi. Master the force and become a master in combat with these dual light sabers. Your gift will save the empire from darkness and destruction.
Starwars are halfway through their new trilogy of movies which will leave children everywhere for a thirst of the Jedi. Now they can with these lightsabers.
Green and blue represent forces of good within the Star Wars universe, but maybe you want to be more like Darth Maul? These two light sabers connect together, end to end to become one lethal weapon, striking down anyone that dares to cross their path.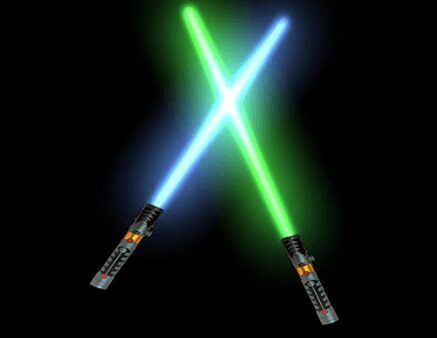 Toysmith Voice Changer
Ever wanted to sound like an old man? Me neither, time will let that happen on its own. But I'm sure boys everywhere will find great joy in sounding like their grandpa with this voice changer and will be a gift that gets loads of laughs from everyone at the birthday party.
A choice of three voice variations means that you can play around with the setting all you like until you find a favorite phrase to say in your favorite voice.
Not only does it change your voice, but it also amplifies it. Scare your neighbors from across the street whilst they're wondering where this funny little robot is.

Mini Dinosaurs
When you're a child, imagination is at the strongest. You aren't compelled to see life through the vision of society, you can see and make believe anything you want, which is why this classic gift set of dinosaurs is a must-have for every little boy.
Throw some little plastic dinosaurs into the mix and you've got a dino party. Your boy can recreate the extinction, set them up for dinner or turn them into dino rappers.
It's important to nurture a child's imagination as it is often this childhood innocence that is lost all too soon. Get 72 in this pack and know that you'll be finding these dinos everywhere from the kitchen sink to your bed.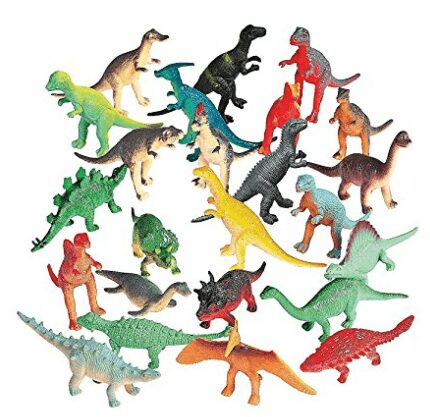 Outdoor Exploration Kit
This exciting Adventure Kidz Outdoor Exploration Kit comes with everything your child will need to go exploring. Included in the set are; binoculars, magnifying glass, lensatic compass, LED flashlight and fox whistle. This exciting explorers set will encourage your child to become more active as they enjoy investigating the outside world. The binoculars are designed to be small and compact at 4.5 inches and have soft rubber eyepieces so they are easy for kids to use. The LED flashlight uses a wind up handle so there is no need for batteries. If your child enjoys orienteering then the compass has a glow in the dark dial and a magnifying viewer for easy use. This lovely adventure kit comes in a waterproof carry bag and together makes an exciting gift that every adventurous 5 year old boy would love.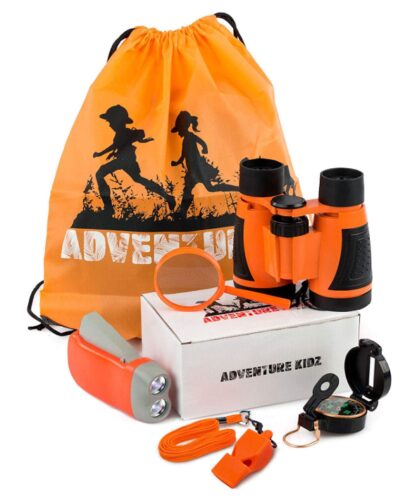 National Geographic First Big Book of Why
The National Geographic First Book of Why is an ideal gift for inquisitive children. This lovely book will attract your childs attention with its brightly colored pages, interesting photos and its simple child friendly layout. The book has a question and answer format, so this will enable you to interact with your child and encourage their development, making it an ideal book to share together. The content of this book is aimed at young children and with its accurate information you can be certain that your child is learning appropriate information at a level suitable for their age. This is a lovely interactive book that you child will enjoy learning from and it would make a perfect gift for a young boy.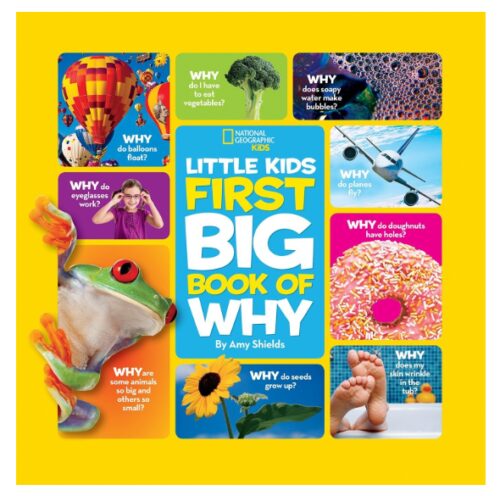 Dinosaur World Slot Car Track
This Elongdi Dinosaur World Slot Car Race is an exciting car set with a Jurassic theme, suitable for any adventurous young boy. This 165 piece toy set comes with every accessory needed to keep your child entertained for hours. The flexible track included with the set can be set up in any configuration that your child chooses and the endless possibilities means that your child will never get bored of this toy. There are 2 military off-road vehicles provided that your child can watch navigate the track. The trucks require 2 AA batteries to work, which are not included in the set. To make the set really exciting there are 2 dinosaurs and 6 solider figures included, which along with trees, slopes, bridges, iron cage and double door makes this car race track really interesting. A lovely gift for your child that is full of adventure and endless possibilities.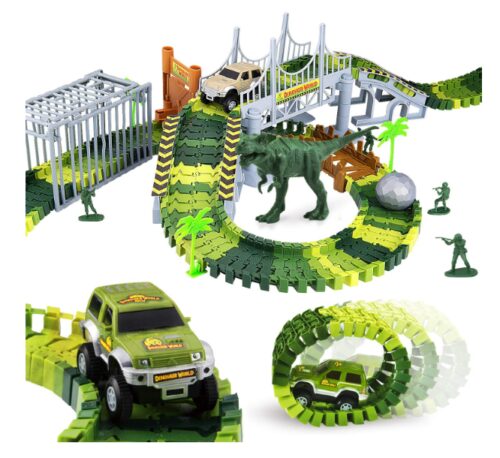 Kids
Walkie
Talkies
These Selieve Kids Walkie Talkies are the ideal gift for adventurous and outgoing children. These lightweight handsets are the perfect size for little hands and with their push button to talk system they are also easy to use. They have long range wireless communication over 3 miles and with 22 channels these walkie talkies are very sophisticated and are suitable for use by both parents and children. To use these handsets, each one requires 4 AAA batteries, which are not included in the set. For added safety there is a flashlight in every handset making these walkie talkies suitable for use in the dark. This set includes 2 walkie talkie handsets making them perfect to share with friends and ideal for adventure games. These Walkie Talkies make the perfect gift for active 5 year old boys.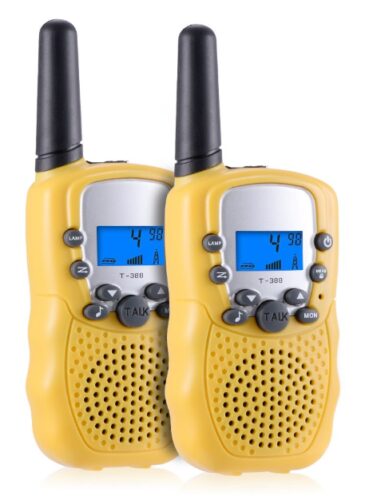 ThinkFun
Rush Hour Logic Puzzle
A fun game by ThinkFun, this Rush Hour Traffic Jam Logic Game is a junior version of the classic game. Set at a suitable level for young players from 5 years plus, this exciting game is designed to develop your childs critical thinking skills and logical reasoning. There are easy to follow instructions included so your child will be able to start playing straight after opening. This set has an ice cream truck, 15 blocking vehicles, a traffic grid and 40 challenge cards, everything needed to get started. There is even a bag included for easy storage and to stop pieces going missing. The challenge cards start from an easy level and get increasingly difficult as you go through them, making the game fun and exciting. This is a fun game idea for your 5 year old child.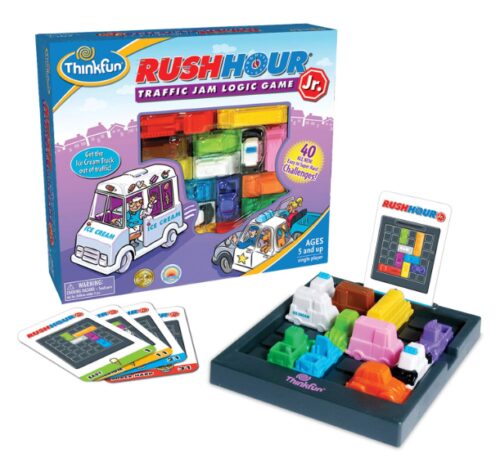 Marvel Super Heroes Me Reader
This Marvel Super Heroes Me Reader and 8 Book Library would make the perfect gift idea for any 5 year old boy that loves superheroes. The set includes an electronic book reader and 8 Marvel hardback books making it an exciting and good value set. Your child can choose their favorite book and hear it read out loud by the reader along with exciting sound effects. This lovely set will help encourage your child to develop their reading skills and to start reading independently. Your child is sure to love these books that feature the well known superheroes; Guardians of the Galaxy, The Avengers, Spider-man, Thor, Captain America, Iron-man, The Hulk as well as others. A lovely reading set that will help progress your childs confidence with reading in a fun way.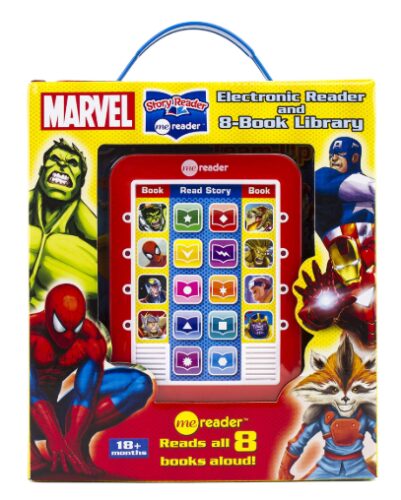 Chocolate Bar Maker
This Moose Toys Chocolate Bar Maker will be enjoyed by any chocolate loving 5 year old child. The set includes a variety of silicone molds, deco pen, stamps and wrappers so your child can create unique personalized bars of chocolate. The chocolate and fillings are not included in the set but this means that you can pick your favorite chocolate to use. Parental guidance will be needed to use this set, making it a lovely idea for a family activity. With the endless possibilities of chocolate bars to create your child will always love playing with this set. This is a lovely gift idea with all of the contents being reusable so your child can enjoy the set over and over again.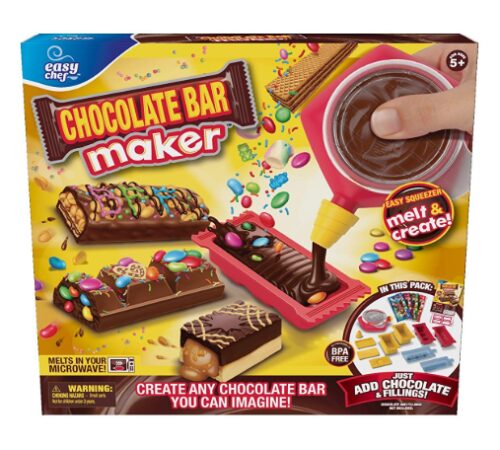 Wham-O Hammer Hoop
This Wham-O Hammer Hoop is an innovative idea to turn chores into fun for any young boy. With this basketball hoop set your child will be happy to tidy up their clothes. Included in the set is a basketball hoop that hangs over the door and laundry bag that is detachable and also has a zip at the bottom for easy emptying of clothes straight into the laundry basket. This is a great item for your child's bedroom to ensure that dirty clothes are picked up off the floor, with the added bonus that your child will have a fun at the same time. Your child will definitely approve of this exciting basketball set.  

iPlay
iLearn
Golf Set
An exciting iPlay iLearn Golf Toy Set that would make the perfect gift for your childs first golf set. Suitable to be played indoors and outdoors this set is portable so can be played almost anywhere. As well as being a fun toy set this golf set will encourage your child to be active as well as helping with your childs physical development and hand eye coordination. Additionally this toy will teach your child the skills of golf and it will also help improve their concentration skills. This golf set comes with golf club and heads, a base unit with ball channels and a feeder, a tee stand and 15 golf balls, so everything you need to get started. A perfect game to play together as a family and is a lovely gift for your young boy.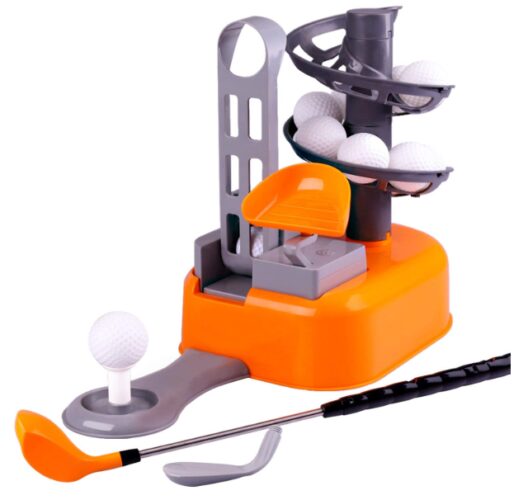 Captain America 5
th
Birthday Shirt
This Captain America 5th Birthday T-shirt by Tee Stars would be a favorite present for any 5 year old boy. Made from 100% cotton this lovely navy t-shirt is comfortable for your child to wear, as well as having an appealing superhero graphic. It will quickly become your childs favorite item of clothing. This t-shirt comes in a variety of sizes so there will be suitable option for every child. Tee Stars pride themselves on producing high quality clothes and the graphics have been printed with gold standard techniques so only high quality t-shirt are produced. A lovely gift idea that will be enjoyed by your child.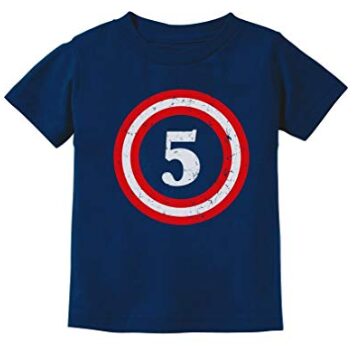 Remote Control Robot 
MiBro the Really Rad Remote Control Robot is an exciting innovative gift. This little remote control robot can perform a number of functions that allow it to be your childs fun robot personal assistant. MiBro can listen to conversations and your child can make the robot talk using the remote control for added fun. The robot has an exciting voice changer so your childs voice can be disguised. The robot can also fetch light items on its tray, though the maximum it can carry is 0.8lbs. MiBro can also play ball and using its tray as a goal, your child can show off the robots ball skills and occupy your child for hours. This toy does require 3 AAA batteries which are not included in the set. A lovely robot set that any 5 year old would love to receive.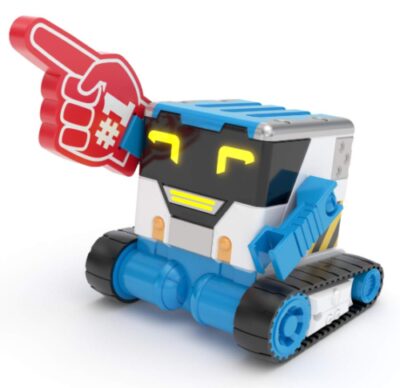 16 Inch BMX Bike
This Dynacraft Magna Major Damage 16 Inch BMX Bike is every young boys ideal gift. This bike is perfect for learning to ride, with its adjustable and removal training wheels for added balance and its padded handlebar pad for safety. The design of this bike is appealing to any child with its bright yellow color and its attractive graphics. This bike also has matching grips, pedals and adjustable seat and with a lifetime warranty on the frame and forks this bike is made to last. This bike is perfect for encouraging your child to increase their activity levels and is a lovely bike that will be appealing to any 5 year old.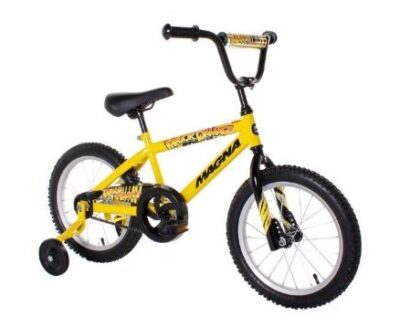 LED Flashing Gloves
These Dreamingbox Childrens LED Flashing Gloves will make a unique exciting gift idea for a young child that they will enjoy wearing to parties and when dark. The gloves have 6 different light modes so either flash single colors of orange, green, red, white and blue or flash a rainbow of colors. To work these gloves require batteries which are provided along with 4 spare batteries, allowing for hours of continuous fun. These gloves are made from cotton and polyester so they are warm in winter and they have a breathable cuff for comfort. They fit 3 to 12 year old children so they will be perfect for your 5 year old boy. A lovely flashing glove set that you child will love to wear and can be enjoyed during many occasions.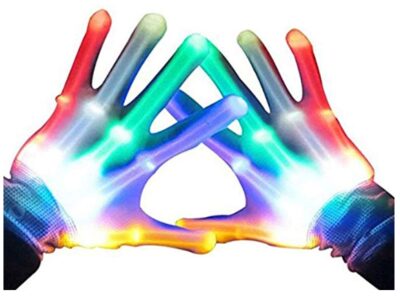 KNEX Imagine Creation Zone
This KNEX Imagine Creation Zone Building Set will be enjoyed by any inquisitive child. A comprehensive set with 417 rods and connectors in bright attractive colors that allows your child to create many exciting 3D models. This set includes instructions of how to build 50 models to challenge and develop your childs building skills, providing hours of fun. Building the more complicated models together with your child gives parents the perfect opportunity to spend quality time with their child. There is also a plastic tub included for easy storage and traveling, meaning that your child can take this toy anywhere with them. A toy that your child will love, making it an ideal gift idea.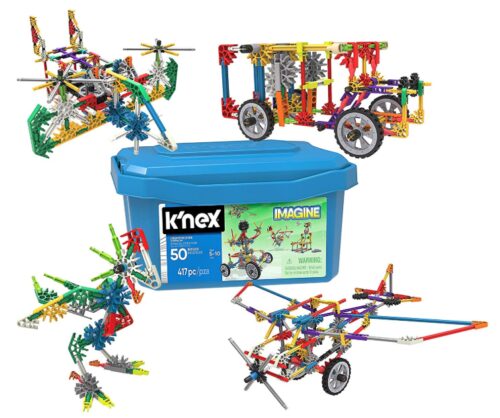 3D Dinosaur Nightlight
A lovely 3D Dinosaur Night Light for Kids with a variety of options included, making it suitable for every young boy. This exciting dinosaur light can be controlled using the remote control for easy use from a distance. There are 16 different color options so your child can choose their favorite. The light can be set to a soft glow that is ideal for use at bedtime. This light can be powered by 3 AA batteries, which are not included in the set or by the USB cable provided. This light is safe for young children as it does not get hot. A lovely gift idea that will enable your child to get a good nights sleep.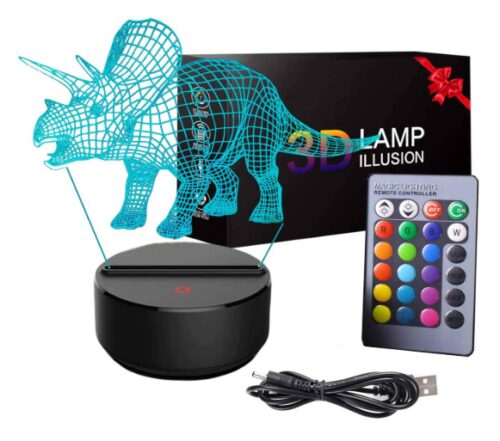 Boys Dinosaur Socks
These Tiny Captain Boys Dinosaur Socks are a fun gift idea with their attractive designs that your child will love. There are 5 pairs of socks included in the set with a good variety of colors including; black, grey and white, brown and blue with a perfect color combination included for every outfit. Each pair of socks has a different dinosaur graphic and your child will love the detail of each one. These are hard wearing socks made from a knitted premium cotton blended fabric that are designed to last. A good quality sock gift idea suitable for every young boy.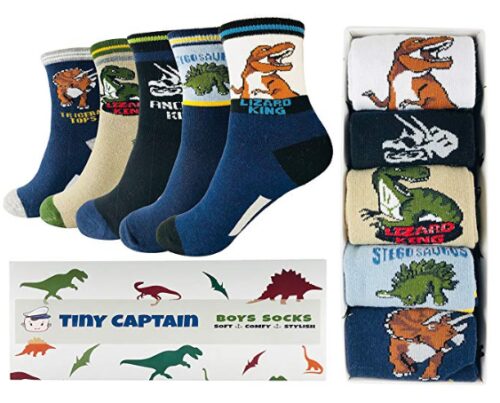 Astronaut Costume 
This Astronaut Costume will make the perfect dressing up gift for any young child. This high quality item will make your child really look the part and they will enjoy many hours of imaginative role play while wearing this costume. This set includes an astronaut jumpsuit, gloves, shiny helmet, name tag and America flag pin. The name tag enables the suit to be personalized for your child. This astronaut costume will be really appealing to your child with its NASA style design so once dressed in the costume your child will look forward to going on many adventures. The costume can be machine washed for easy cleaning and would make a lovely gift idea for a 5 year old boy.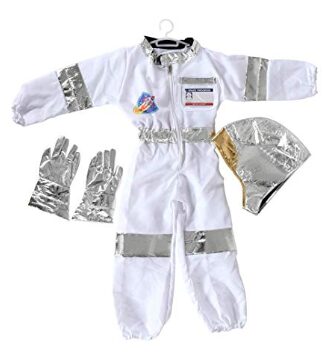 Hot Wheels
Criss
Cross Crash Track 
A favorite toy with many small boys, this Hot Wheels Criss Cross Crash Track will provide many hours of entertainment. This exciting set has 4 intersecting crash zones with hairpin bends and motorized boosters along the track, so there is excitement at every turn. There is also a car feeder ramp that your child can use to put other cars onto the track. This set comes with 1 Hot Wheels car, though other cars can be added for extra adventure. However, some Hot Wheel cars will not fit this track. This Hot Wheels car set has over 16 feet of track providing continuous excitement making it a perfect gift for a young boy.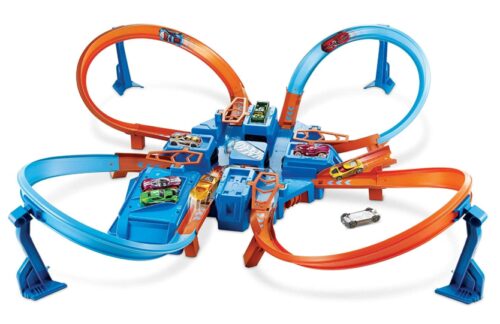 Kids Selfie Camera
This Prograce Kids Selfie Camera is an exciting gift idea that any 5 year old boy will love. This camera is simple for young children to use so they will soon be taking their own photo memories. This camera has a selfie function, 4x digital zoom, dual view finders, flash light and a built in game making it attractive to children. The camera comes with a soft silicone protective case to protect against any falls and a neck lanyard for security. As an appealing extra there are 40 photo frames that your child can pick from to enhance their photos. It is easy to upload photos onto a computer using the USB cable included. The camera requires a micro SD card that is not included in the set. This is a lovely camera set that any 5 year old would enjoy making memories with.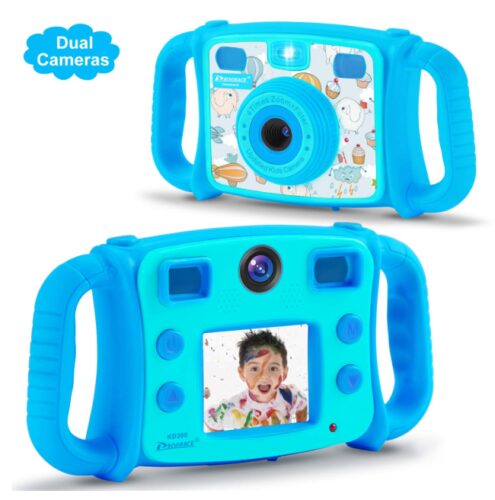 Remote Controlled Dump Truck
This Top Race Remote Controlled Dump Truck would make a very special gift for a young child. This dump truck is a 1:24 scale replica of a real dump truck with a detailed finish which every boy would dream of having. This dump truck can move forwards and backwards, left and right and the bucket can move up and down for exciting realistic play. The truck has a rechargeable battery that will give a 12 minute play from a short 30 minute charge. The remote requires 3 AA batteries which are not included in the set. This truck can be used indoors or outdoors making it a fun gift idea your child will love playing with over and over again.  
Trucks are fun toys for boys age 5 and worth getting them, especially when its a remote control toddler toy, they will love it!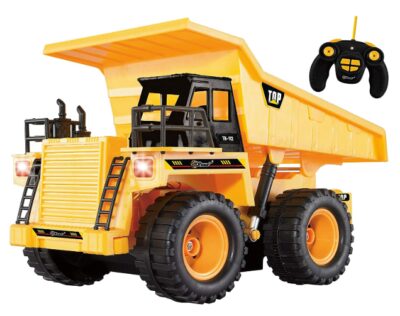 Our Best Buy
The KNEX Imagination Creation Zone is our best buy gift for a 5 year old boy. This exciting colorful building toy has endless possibilities for your child. It enhances the creativity of your child as they make their own model designs. It is also a lovely family toy as you encourage and help your child to follow the design instructions provided to make 50 exciting models. Your child will have hours of fun and enjoyment playing with this toy and it will quickly become their favorite.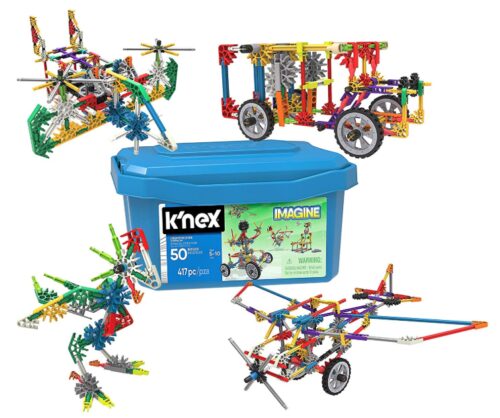 FAQ
Best Gifts for a 5 Year Old Boy Who Has Everything
When your child has every toy that they could ever want it can be difficult to find that ideal special gift for them. Choosing an item that they will get a lot of use from can seem like an impossible task. There is one toy that will put an end to this search, and is something your child will love using. The Osmo Genius Kit for iPad comes with 5 games that your child can play hands on. The games included help with your childs development and improve their core skills and problem solving in a fun exciting way. This gift does require an iPad for the kit to work. The games included cover, maths, words, physics, shape sorting and drawing skills aimed at a variety of skill levels, so there is something to interest every child. This game will grow with your child so they will get maximum use out of the kit.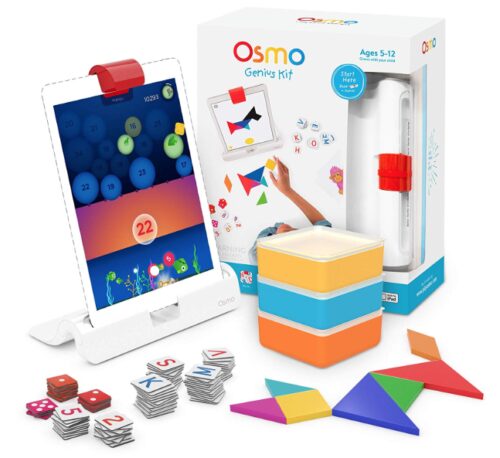 Best Christmas Gifts for a 5 Year Old Boy
Choosing a special Christmas gift for a young boy can be daunting with all the toys available. With many children also having access to too much screen time you may be wanting to choose a gift that will encourage your child to be more active. One suitable gift would be the Hauck Lightening Pedal Go Kart that would make a special Christmas gift for every young child. This Go kart runs on pedal power, so no batteries needed. The perfect toy for getting your child out and about. Your child will love playing with this toy as it has a 3 point steering wheel, 8 ball style hand break and a comfy seat. A lovely Go Kart that will encourage your child to become active outside.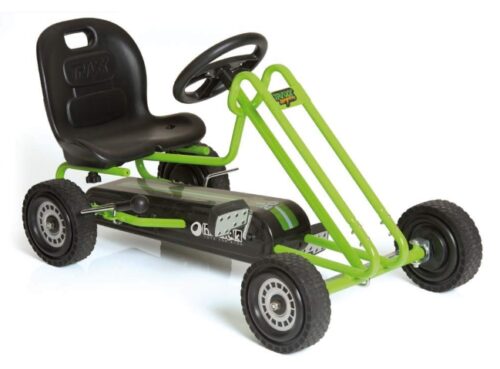 Educational Gifts for a 5 Year Old Boy
If you are looking for an educational gift then you want to pick something that will interest your child and they will enjoy playing with. Educational gifts are designed to help your child develop their skills and knowledge at a level that is suitable for their age. One such toy that is the ideal educational gift is the Educational Insights GeoSafari Junior Microscope, as your child will love investigating the world with this microscope. With 8x magnification this microscope will enable your child to see a good level of detail and develop their scientific skills. This microscope is specifically designed for small children as it is has an easy to use focus and 2 extra-large eye pieces. This microscope is a lovely educational gift idea that will keep children occupied for hours.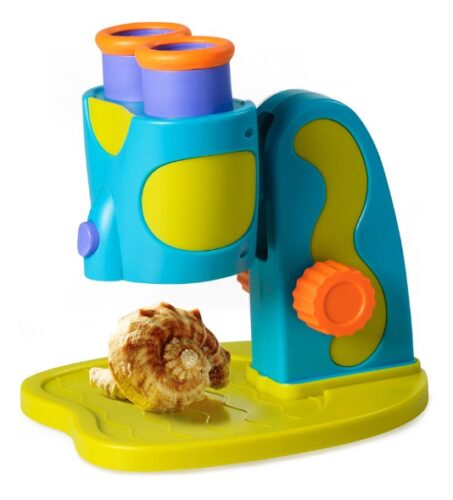 Most Popular Gifts for 5 Year Old Boys in 2023
At a time where popular toys are either heavy in technology or encourage screen time and inactivity, it can be hard to find something that your child can role play with that will interest them for any length of time. One popular toy that has also stood the test of time is this Lego City Heavy Cargo Transport Building Kit that encourages learning. Children have always loved playing with Lego and this is still true today making this classic toy a very popular gift. This set enables your child to build a lorry with a flatbed trailer and a helicopter with working rotor blades. There are 310 pieces in the set allowing it to become a family activity and for added enjoyment this set can be added to any other Lego set. Lego is always a popular gift idea for children and this lovely set will be played with for hours.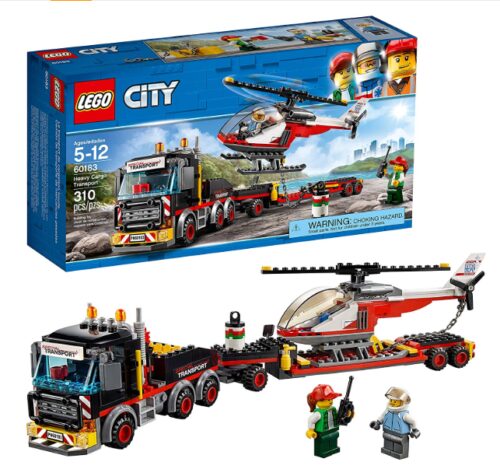 What to get a 5 year old Boy on his Birthday?
These are some great toys for boys aged 5, but sometimes you might find that buying a gift for a little boy isn't easy. This is why I would recommend looking at more toys and gift ideas. Sometimes boys aged 5 are fast developers and need more stimulating toys to match their range, which is why toys for older boys might be worth considering – check out these ideas for slightly older boys aged 6.