We're back to crafting again now! Thanks for your patience last week as I posted announcements without crafts. Don't worry. I got lots of projects and plans lined up for the new year.
My sister Cassie bought me a really cool, old window for my birthday last summer. It sat in my garage for a long time – not because I didn't like it, but because I had to figure out the way I wanted to use it. I thought about using a vinyl phrase and I thought about pictures.
I thought of lit of different things and then kept coming back to pictures with a phrase. I decided to share a quick guide on how to turn old window into picture frame. So, here's how it turned out.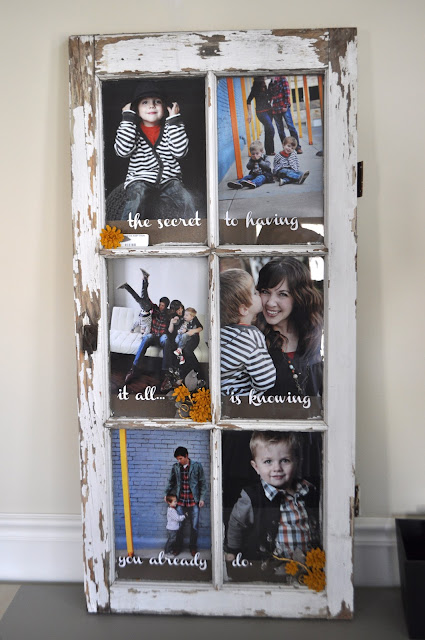 Here's what I did.
I printed off six 8×10 photos. I had to trim them to fit, but that was the closest size to the window panes. I added a little brown metallic paper under the photos to cover the unfilled area.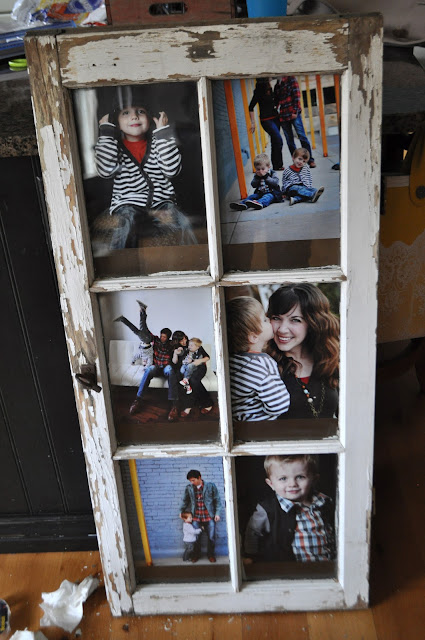 I used this really fancy product to get the photos to stay. It's called scotch tape 🙂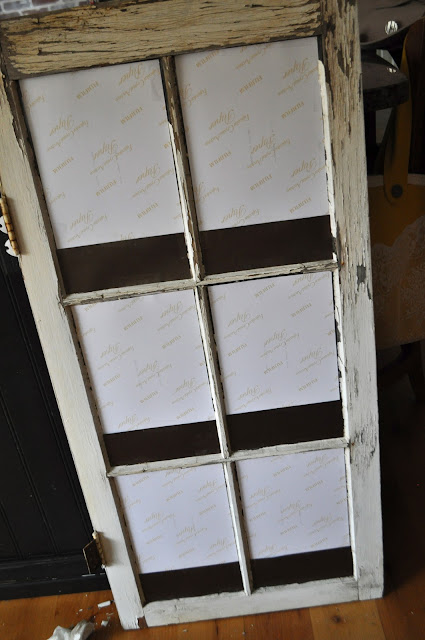 Then I cut some vinyl with my Silhouette and used transfer tape to apply it.
After that, I got a bit girly and added some embellishments. I made flowers and cut paper leaves. I also added this little glass scrapbook embellishment I found at Hobby Lobby.
The chipping paint and the hardware on the window give it a lot of character.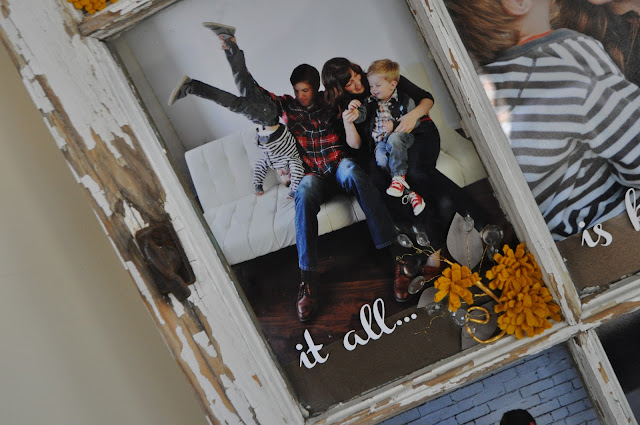 Plus, I love having one more place to display family photos. Katie Dudley took our photos and I was SO happy with her work.
I'm slowly converting the office to my craft area. My sister had these awesome curtains she wasn't using and the desk was the first project I did for the space. The window will hang above it.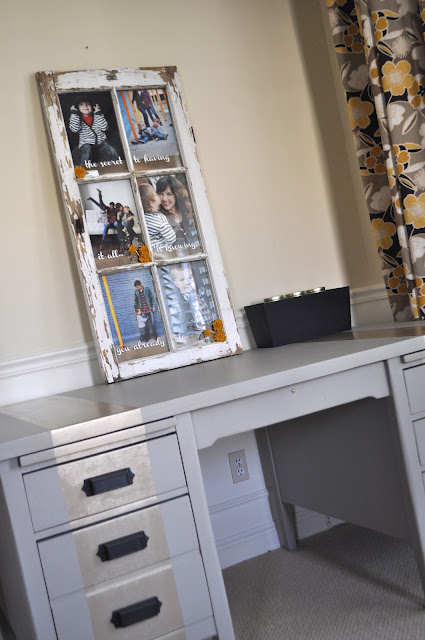 My parents have this quote up on their wall and I liked it so much that I wanted to use it too. I think it'll be a great reminder as I sit and sew and think.
There will definitely be more office projects to come. I also have big plans for a little area by the piano where our dining room table used to be. It involves a pew, which I have been hunting for months and months and finally scored to $20!
Take a look at some other interesting ideas:
Thanks for stopping by.