If you're dropping in from DailyBuzz Moms, then welcome! A couple of weeks ago I finished a funny Viking Halloween costume for my youngest son, Baden. You can see it HERE. Ever since then, my oldest son Rex has been dying for me to make his costume. He chose Thor.
Ridiculously good-looking, incredibly strong, and a cool hammer? What's not to love? The store-bought option was pretty lame, so I got thinking and working. We made the costume on Saturday and I had to beg him to take it off for church yesterday. Here he is in all his masculine glory…..Thor.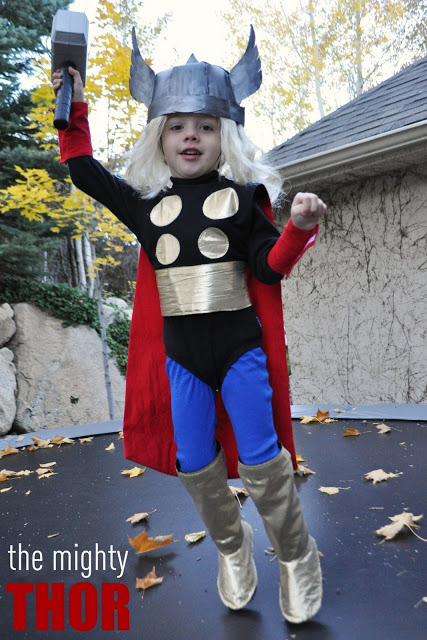 We wanted it to be the true old-school Thor, so this picture was our inspiration.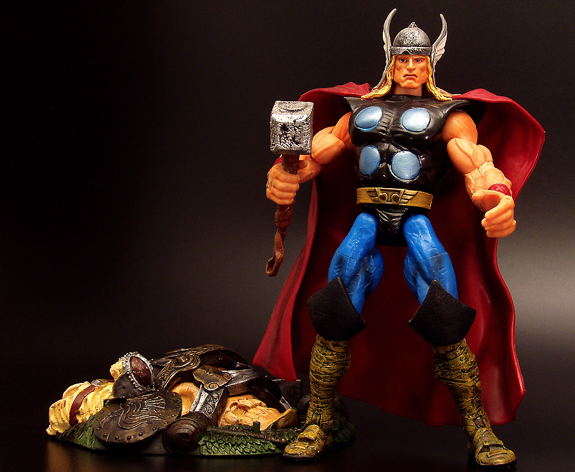 So. let me give you a rundown of the details. Guess what the hat is made of? Cereal boxes. Yes, I'm serious.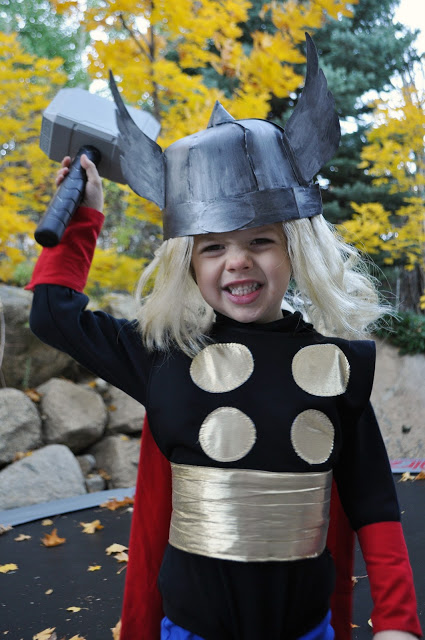 I ripped open the boxes and cut out several cone shapes. I traced the cone shape from a hat that currently fits him and made them a little bigger so there would be room to overlap the pieces to hot glue them. After the hat was glued together I added a little pointed top and glued a border around the bottom. Then I added wings.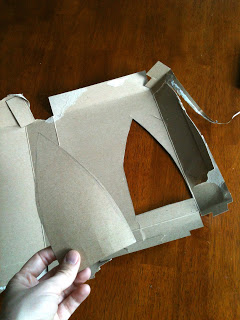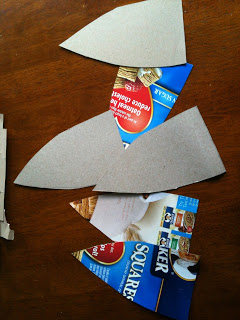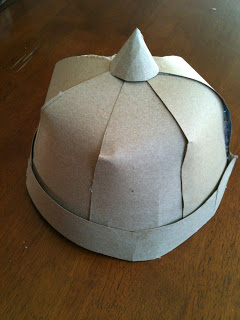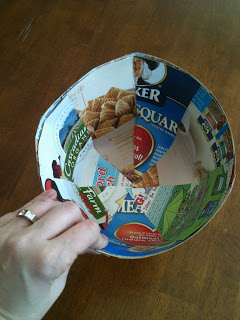 I spray painted it black and then dry brushed silver over the top, to give it a real metal look. I bought a blonde wig.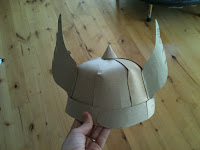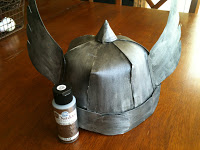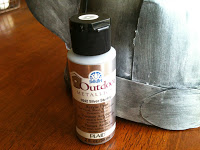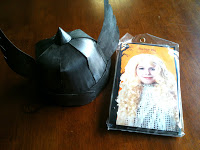 I cut chunks off chunks of the wig and glued it around the inside of the hat. Then I glued paper over that so it wouldn't bother him. I also stapled a little elastic strap to go under his chin to keep the helmet on his head.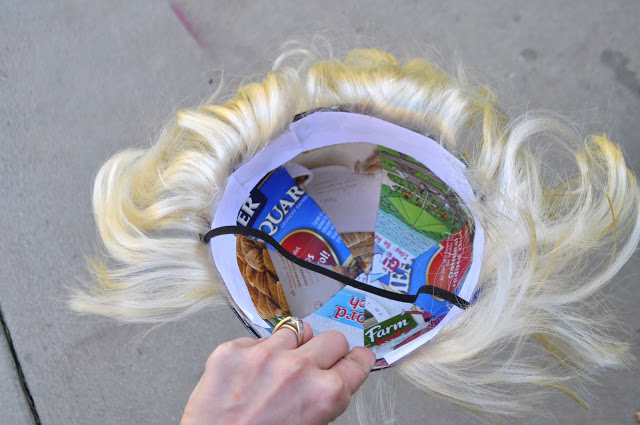 Ta-dah!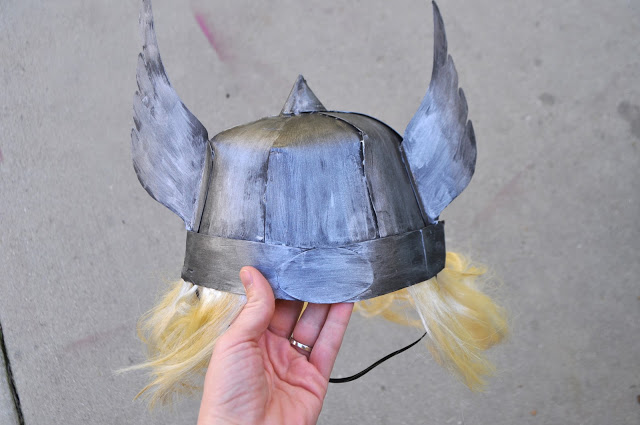 Let's break down the outfit.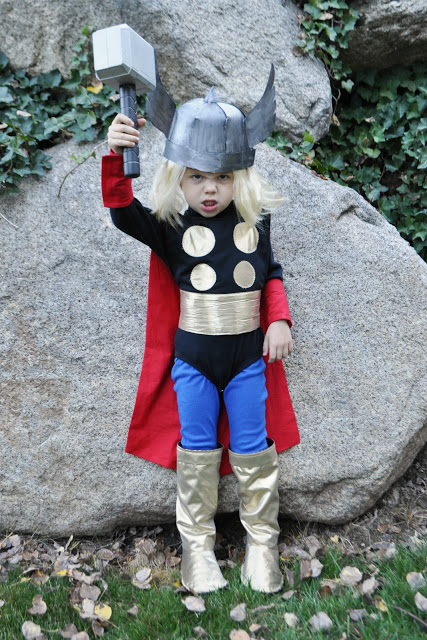 I purchased a black onesie in the largest size I could find. The blue pants are part of a pajama set he had. The red cuffs are just fabric with velcro sewn on. (They also help disguise the fact that the onesie's arms are pretty short on him.) The gold boots velcro around his shoes.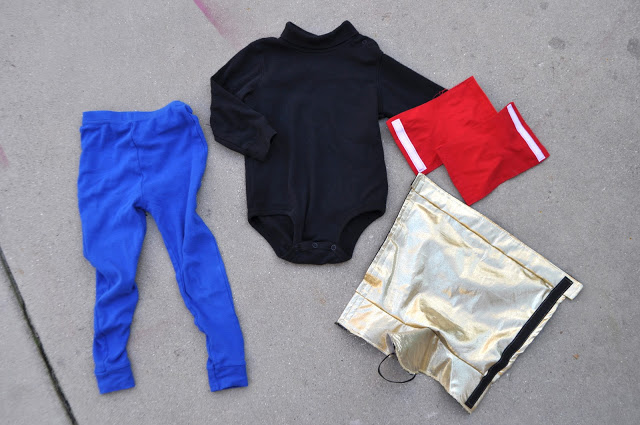 The boot covers aren't too hard to make. You wrap a piece of fabric around the shoe and cut it to fit. The top is a rectangle and you sew the two parts together. I recommend fusible interfacing to firm them up a bit. (You'll also want to sew in a little elastic to loop under the foot to keep the boot cover in place. You can kind of see it in the picture above.)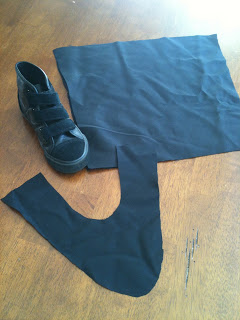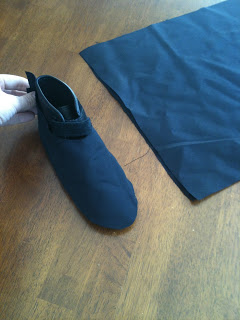 The cape was made using my Mom's cape pattern which you can find HERE. The beauty of that is that he can easily use it afterward for play. (My mom knew I was a bit busy so she actually came over to help me out and sew. She endured "Gramma, is it done yet?" about 43 times.)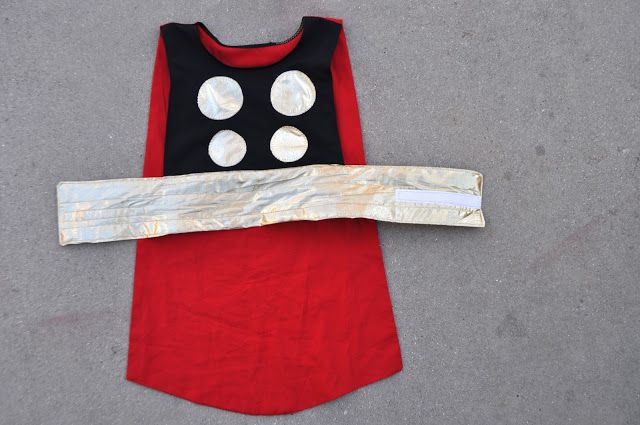 We already had the hammer. It would be easy to make one, though. (Find a block of styrofoam and insert a wooden dowel.)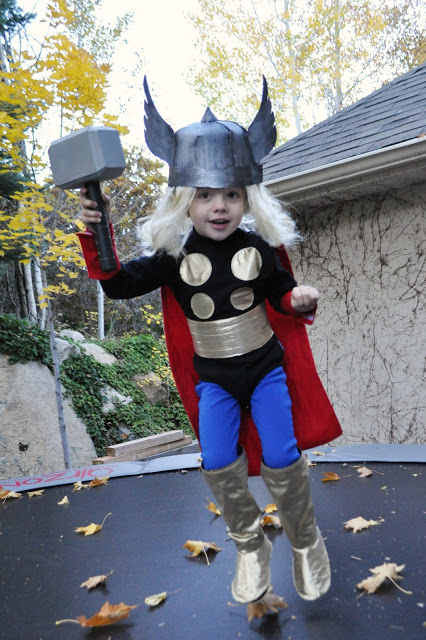 And there you have it.
The world is now a bit safer with this little Thor around.
And here is another great idea:
Thanks for dropping in. Tomorrow starts our Silhouette week AND giveaway. See you then!