Perhaps Christmas has rolled around again, it's your little one's birthday or maybe you just want to treat your kid for being so awesome. With so many occasions to buy gifts for your child, it's easy to just grab the first thing you see. But do you really just want to buy another computer game like last year? Instead, how about choosing from some of the fun and unique kids gifts which are available.
We know exactly what you're going through when it comes to choosing the perfect, unique childrens gifts. With so many fads and phases kids go through, it's hard to find a present that will be cherished, give lots of fun and help them make memories that will last a lifetime. So we've taken the hard work out of it for you with this guide.
Whether your little one is an aspiring scientist or a little DaVinci, our extensive list of unique gifts will be sure to leave you feeling inspired and fulfilled, safe in the knowledge that the little guy or gal will be full of happiness and joy when they set their eyes on their new and unusual gift. We have chosen a wide range of different toys, craft kids, games, and more, so there is something here to appeal to all tastes and a variety of age ranges too.
What Makes Kids Toys Unique in 2022?
There are loads of kids toys that are unusual and unique and below we have created a complete list of some of the best unique toys that make an ideal gift for your child. There are unique tech toys for kids, a unique game that is fun to learn and play and also just downright silly toys that are very strange, but kids will love them. There is a toy for every kid and the ones we've picked out here all are definitely unique and easy to use.
The Review: Top 17 Unique Gifts for Kids 
Before Reviews: We will now take a look at some of the best unique and unusual gifts for kids on the
market today. You are sure to find something which stands out as different and interesting and will
give them hours of fun.
Solar System Planetarium
Space game sets are great toys for children of all ages and there is something for every child to learn and play with. The final frontier solar system planetarium toy set is some of my children's favorite science kits. Since the ancient Egyptian times and before, humans have always turned their heads upwards, looking towards the heavens for one reason or another. Mapping the stars, discovering planets or working out cycles of the moon to enable harvest. It's only reasonable that your little one will be curious too.
Now you can quench that thirst with this build it yourself planetarium. Not only will they have a great time building it, but they will also learn about all kinds of facts about our stellar neighbors.
The set contains everything you need to build and paint your very own planetarium. Combining fun with learning, a wall chart will also come in the box, explaining all kinds of facts about our very own solar system.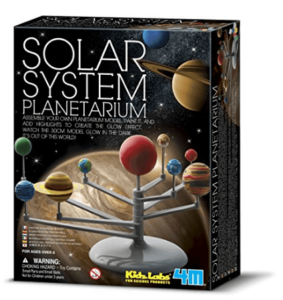 ---
Kids Swiss Army Knife
Fear not! All is not as it seems with this quality made kids Swiss Army knife. Made from rugged plastic (and not sharp metal), this is a great addition to any child who idolizes the likes of Bear Grylls.
With the hallmark standard of quality that you'd expect from the name Victorinox, this Swiss army knife comes with a knife, spoon, fork, mini saw, and a bottle opener. And just like the real thing, snaps right onto your belt. It's the perfect addition to the little tykes adventure kit and is a cool gift idea for kids.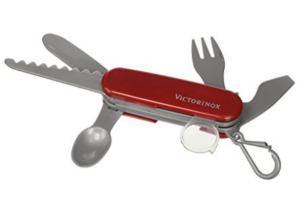 ---
State Quarter Map
It's rare that you find toy game sets or gifts that you can enjoy together with your child. This state quarter map, however, lets you do exactly that.
With this game all fifty states having their own unique quarter, this gift allows you to spend time with your little one, going through all the loose change you come across, slowly building your way up to the complete set
Nothing warms the heart as much as hearing your child getting excited about a project that you share. Once complete, this will serve as an everlasting reminder of the time you spent together, building your way up to finishing the set. This is a fun gift idea for kids who enjoy using maps.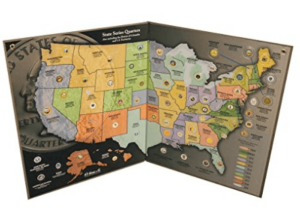 ---
Kids Introduction to Engineering
So you've noticed your child has a knack for finding out how things work. Perhaps they've taken apart the TV remote control, or maybe they've expressed a keen interest in what goes on when an engine is running.
Fear not, your car is safe from being dismantled with this engineering kit. With 25 hands-on activities, your child is bound to have a deeper understanding of the world around them after they've finished with this.
Helicopters, race cars and paddle boats are just some of the awesome things that you'll get to watch your child create and enjoy. This science gift ideas for kids is something to help them develop and learn, whilst having fun learning about engineering.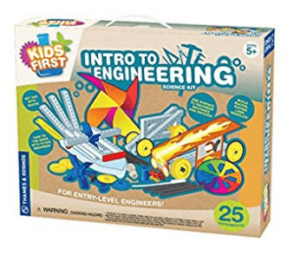 ---
Remote Control Flying Shark
RC toy Sharks! That fly! It's like all my nightmares are coming true! But don't worry, Jaws here will do you no harm as he's only an inflatable remote control toy… Still looks like the thing of nightmares though.
The shark uses a motor to power the tail, swishing it through the air, giving it a life-like animation. A separate motor shifts weight from the front to the back, allowing you to have full control of the pitch.
The great white shark is the king of the seas, and now the king of the skies, but you have the control. Just be careful not to scare grandma on her next visit!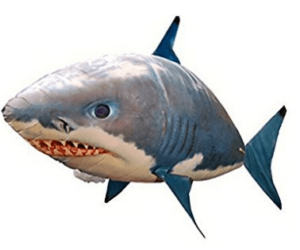 ---
Giant Inflatable Bowling Set
What child doesn't love play bowling? It's one of America's favorite past-times. Great family fun, with a competitive edge. Now you can bring that fun outdoors in your backyard. All you need is a pump!
For most of us, the most valued gifts are the ones that people can play together with. This gift will allow a family of all ages to play together, in something that is safe, fun and exciting.
Whether you bowl the ball or kick it, you're sure to hit the oversized pieces, so nobody's ego can get hurt by missing (I'm looking at you, Dad). After you've enjoyed a round or two, you can allow your kids to play on their own as not only is it fun, but also a safe unique kids gift.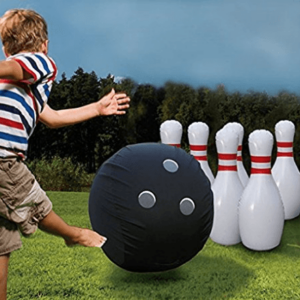 ---
 Ride-On Kids Working Crane
Remember that sandbox in your backyard? The one that you remember being used every day when your child was smaller? It's funny how kids outgrow things so quickly.
Now with this ride-on working crane by Big Dig, those memories can carry on being made. But don't think that this digger is limited to sand. The sturdy metal construction means that snow and dirt can both be handled with ease, making it a great outdoor toy all year round.
With two handles and full 360 degrees rotation, this toy crane is not only fun but helps to develop hand-eye coordination and manual dexterity.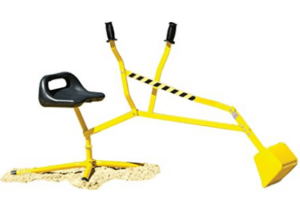 ---
Set of Two Remote Control Bumper Cars
Siblings will always have a competitive rivalry. We've all seen it, whether it's on computer games, athletics, or the infamous 'who can finish their dinner the quickest'. These remote control bumper cars will only add fuel to that competitive fire.
Racing isn't really in mind when it comes to this set though. The aim of the game is to bump the other car hard enough that it ejects their driver, out from their seat, and into the air. Something that will amuse and frustrate for hours.
Easy to control and with working propellers, this gift allows children to explore their competitive edge in a safe and fun way.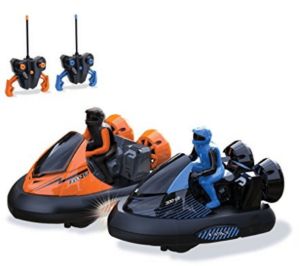 ---
Leonardo Da Vinci Catapult Kit
The genius kids toy of his time, Leonardo da Vinci lived during the 16th century in Italy. He was renowned then for his art, his understanding of mechanics and his many inventions. You can bring some of that European history into your very own home with this kit.
Easy to assemble with pre-cut parts, this catapult kit will suit a beginner model maker of any age. The instructions are easy to follow and assembly takes around an hour. However, the real fun comes after this model has been assembled and the catapult is in full working condition. Firing projectiles around a room has never been so informative!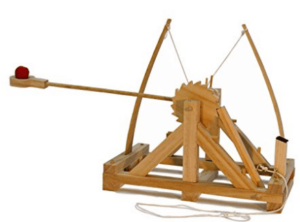 ---
Children's Robot Toy
A Robot toy gives evidence that as our kids get older, our energy resources are moving towards renewable sources. This toy will help them grasp a firm understanding of the advantages, and disadvantages, of solar power.
With 6 different models to build, disassemble and build again, this will ensure that your child gets hours of fun out of this gift whilst also developing their understanding of important environmental issues that they'll face in their future.
This gift is perfect for those children who want to further develop their understanding of robotics and who love to build, helping them grasp concepts in a practical manner.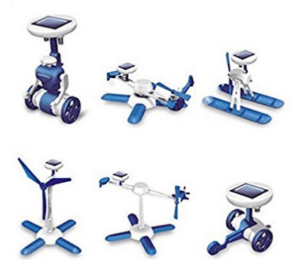 ---
Girls Toy Mermaid Tail Blanket
What little girl hasn't dreamed of one day becoming a beautiful mermaid? Although the science isn't exact for that yet, we've come one step closer to making their dream a reality with this Mermaid Tail Blanket.
Woven from a combination of cotton, wool, and polyester, this blanket is soft, warm and friendly to sensitive skin. Coming in a range of different colors, you can pick your sweethearts favorite.
The gorgeous handmade tail gives the impression that the tail is made from fish scales. It's this appearance that makes it look so magical. Wrap your little one up at night and let their dreams take them to a magical underwater world.

---
Cozmo Robot
Kids Cool robot toys don't come much better than Cozmo. A robot with his very own personality that will grow and develop using specially developed AI technology. Maybe you've seen something similar in the movie Wall-E, the difference is, Cozmo is real!
He hooks up to your phone, meaning that Cozmo can be updated with new functions, games and behavior patterns. A robot that grows and changes with time? The future is here!
Described as mischievous, charming, and fun, you know you've found a new friend to play with. You'll never be alone again.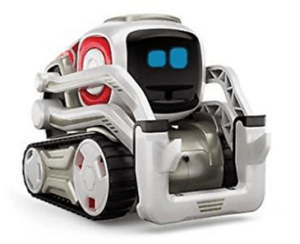 ---
Kids Toy 3D Printing Pen
Combine creativity with science, what do you get? The 3D printing pen of course. As time moves forward, it appears that technology will entwine with everyday life more and more, and here is a great example of that.
Do away with paper and draw in thin air. The pen comes in three different colors to draw with (more are available online) meaning that that only limit to what you can create, is truly your own imagination. The pen works by passing a plastic strand through a heating filament located in the nozzle. Don't worry though, unlike its cheaper counterparts, this nozzle is made of ceramics, meaning that it's much safer. An important factor when it comes to kids using it.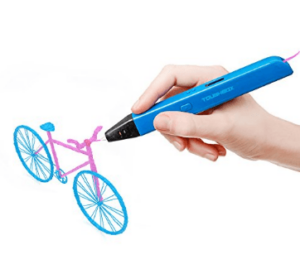 ---
Kids Toy Delux Puppet Theatre Set
A sturdy wooden puppet theater is the dream of creative kids everywhere. Allowing them the freedom of expression from an early age through different art forms is vital to a child's development, and this is exactly what this puppet theatre aims to do.
Made from wood, with plush red curtains, Showtime has never looked so good! The blackboard underneath allows children to come up with their own play titles and pictures to enhance the experience of the audience, whilst the clock lets everybody know what time they're expected to arrive at their seats in time for the performance.
This well-crafted set aims to develop imagination, self-expression and storytelling abilities. We all know talking in front of groups of people can be something that feels scary to the most seasoned professionals and honing this skill from an early age can really have positive impacts later on in life.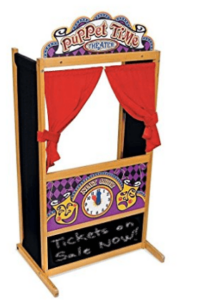 ---
Children's Grow 'n' Glow Terrarium Giftset
Giving a child something to care for and look after on their own develops a sense of responsibility, something, as we all know, gets more important the older you get. So having a firm understanding of this from an early age can only be an advantage later on in life.
Making your very own ecosystem in a microenvironment can be so much fun, and watching the chai seeds grow each day will only transform your child's understanding of hard work and patience. This is important in a world where instant gratification seems to be commonplace.
Day or night, this terrarium will light up the lives of all those who see it. With glow in the dark stickers, it transforms from a mini rainforest into a starry sky when the lights go down.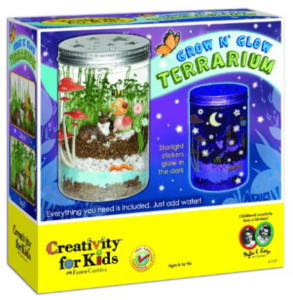 ---
Ultimate Gift for Kids Baker Starter Set
With all those celebrity chefs showcasing their talent on television, it's no wonder the little ones want to take to the kitchen. Not only is it fun to make things, but it's fun to eat things too!
This set contains 40 pieces in total, including specialized utensils for cracking eggs, bowls that stick to the kitchen surface and silicone baking trays. All this adds up to a whole lot of baking fun, without any of the mess associated when kids bake. A win for you, a win for them.
The set comes with recipes for donuts, cupcakes and more. For weeks you'll have happy children and a tasty, freshly baked treat straight from the oven.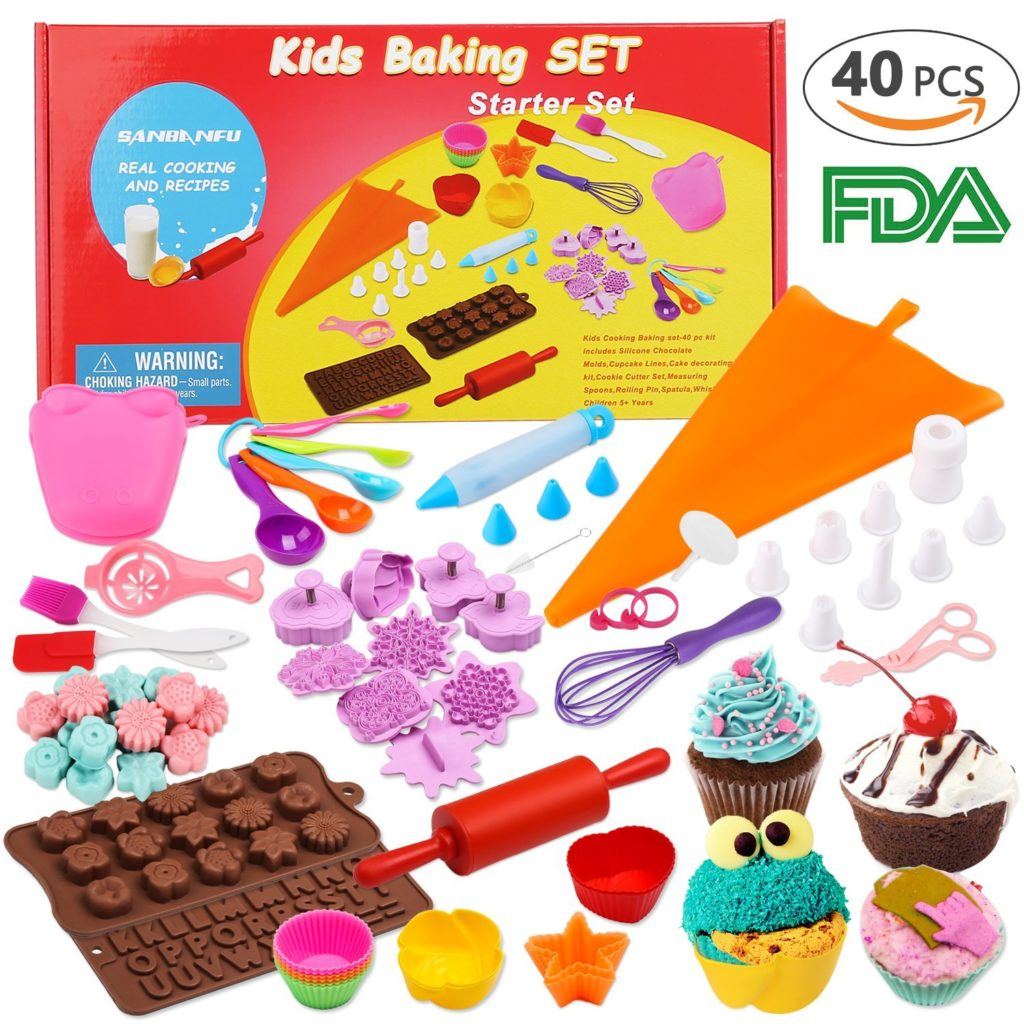 ---
 Personalized Children's Story Book
A bespoke kids gift is a great way to show somebody that care and thought have gone into the gift that they're receiving. This book is exactly that.
There is something so magical about being transported into a book, not only reading about the character but actually being the character the book is about. The hero in this unique gift is kind, brave and heroic, meaning that kids everywhere will feel engaged.
Whether you're reading it to them besides their bed, or they're learning to read to you, this book is sure to make happy memories and forge a love of reading that can be rewarding throughout life.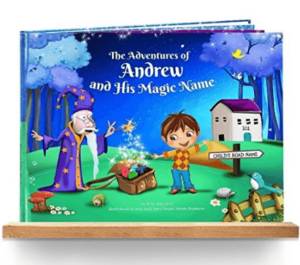 3D Pin Art
This is a cool toy that kids will love to use over and over again! It has hundreds of plastic pins inside
the frame, and they can be pressed into all kinds of cool shapes, for example by using the hands or
the face, or pressing different objects into it. Kids are sure to be drawn to the lovely rainbow colors
too – it will make a great artwork to display in their bedroom! There are other single-color options
too if this is preferred. Because these pins are plastic rather than metal like on most pin boards, you
can be sure your child will be safe as they play and make different designs.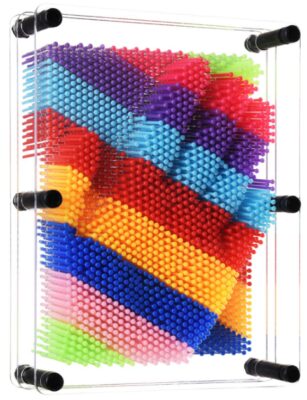 Light-Up Gloves
Next in our list of unique kid gifts we have these cool LED light-up gloves. They come as a pack of
two pairs and have six different lighting modes to choose from. There are different colors of lights
too – seven colors in total. These gloves will look really cool when worn to a party or simply for
having fun with in the dark at home. They are one-size so they fit most older kids and adults
comfortably. The batteries can easily be spot-cleaned and it's also easy to change the battery when
it runs out.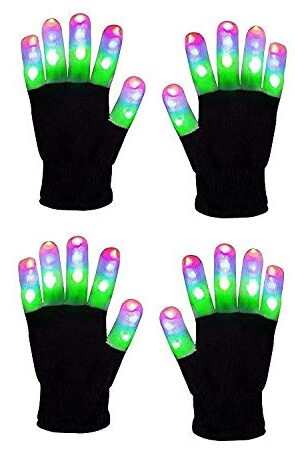 Decorate Your Own Bag
Something which can be customized and personalized is always a good, unique kid gift, which is why
we have chosen out this kit. It comes with everything a girl needs to decorate her very own
messenger bag – the bag with the pre-printed design, the markers and a bonus pencil case which
can also be decorated. There are 10 lovely, bright markers included so there's plenty of choice – no
two bags will be the same! This is a great gift idea for creative kids, and it's an excellent alternative
to screen time.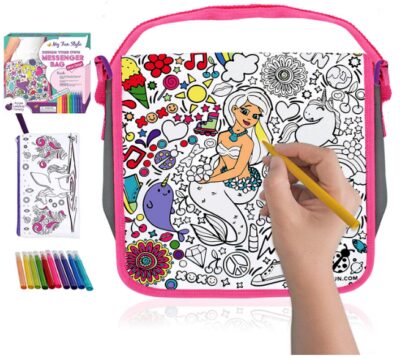 Glow in the Dark Throw
If you're looking for something other than toys, how about this glow in the dark throw blanket? It
comes in a choice of three lovely designs – stars, monsters or unicorns, and each is a different color
too. It's made from 100% microfiber for softness and comfort, and it measures in at 50 x 60 inches,
so it's a great size for kids to get cuddled up under. At first, kids might just think this is a normal
blanket. But, when they see it at night, they are sure to be amazed – it makes bedtime fun!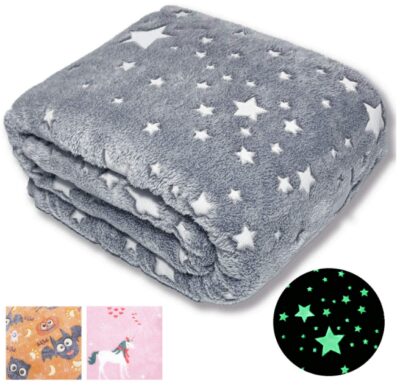 Newei Chihuahua Earrings
If you're buying for a child with their ears pierced, how about these cute rainbow Chihuahua
earrings? They're made from alloy enamel which is nickel free for safety. They are also light and
comfortable to wear and won't cause discomfort during the day. Little dog lovers are sure to be
taken by the cute design, and there are five different color options to choose from.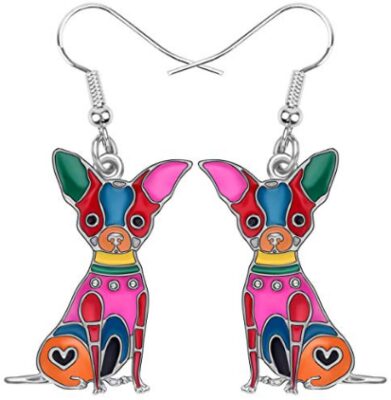 Bomenne Building Brick Mug
Next up on our list of cool gifts for kids we have this LEGO-type mug. It can be built on so you get a
new design every time you use it! There are six different colors of mug to choose from, such as
black, blue and yellow. The mug itself is a good size, holding 12 ounces, and can be used for hot or
cold drinks. It comes packaged with three bags of assorted pieces to build with, so kids can let their
imaginations run wild! They will have hours of fun with this and it's sure to become their new
favorite mug!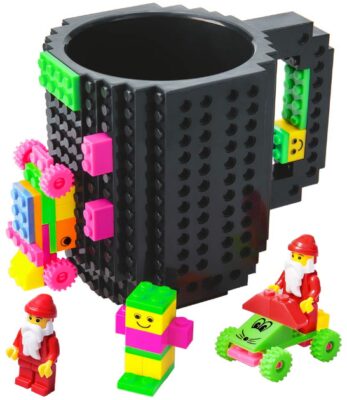 Airzooka Air Blaster
If you're looking for the ultimate gift for the kid who has everything, this could be just what you
need. The Airzooka air blaster 'throws' a ball of air a distance of up to 20 feet – simply aim and shoot
and wait for your victim to feel it hit! The blaster is light and easy to hold, and can be used with
either hand. It has a sight to ensure you can aim accurately, and the air is fired pulling the plastic film
back and releasing it. It's good to give to kids aged six years old and above.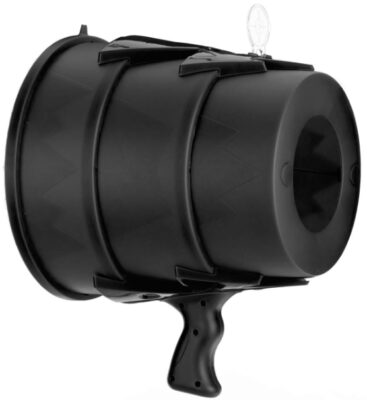 Glow in the Dark Rock Painting
When thinking about special gifts for children, it might be nice to gift them with an activity you can
enjoy together, and that's exactly what this rock painting kit is all about. It's perfect for adults and
children to make designs together, then the finished rocks can be gifted to friends and family or
displayed in the home or garden. It comes with ten rocks to paint as well as various colors of
waterproof, glow-in-the-dark and 3D paints. So, the designs will stay on just fine even if the rocks are
placed outside. Kids will have hours of fun with this activity, and they'll love to watch their finished
designs come to life at night.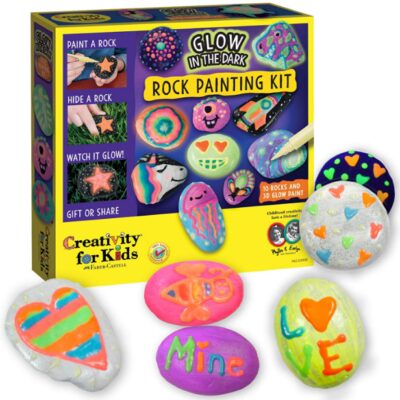 Pizza Socks
Socks might not be the top of the list when it comes to unusual gifts for children, but these awesome
pizza socks might just change your mind! If your kids loves pizza they are sure to laugh when they
see these novelty socks. They come in a box which looks like a real pizza box, and the print on the
socks is also quite realistic. The socks are made from quality cotton material for comfort and
warmth, as well as ease of washing for mom and dad.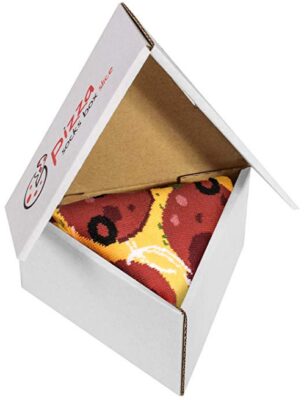 Car Track T-Shirt
If your kid loves playing with toy cars, this is a great gift idea which they're sure not to have already.
The back of the shirt features a road layout with parking bays, shops, fuel station and even a zebra
crossing. There are different colors of shirt to choose from, including red, orange, and black. The
shirt is made from 100% cotton so it's comfortable for dad to wear. He'll love this as much as the
kids – he can simply lie down and relax whilst they have fun! It's a great pick for helping with father-
child bonding – they will both have so much fun with it!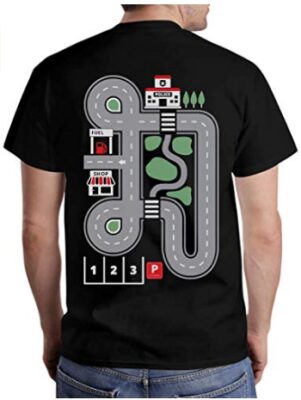 Secret Puzzle Box
Next up we have a nice brainteaser, the secret wooden puzzle box. There are slots on either side of
the box which can be used to slide money and other small treasures into the box. Then for the fun
part – kids have to try and work out how to open the box and get to the treasures inside! It's made
from pine wood with a nice stain to give it a classy look. It's a great challenge for all ages, and is sure
to be a great talking point when someone comes to visit. Don't worry if you do get stuck, as a
solution sheet is also included. It's a great way to make money or gift vouchers a little more unique
and creative as a gift idea.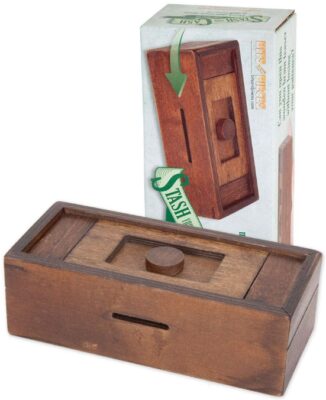 Hair Chalk
Changing the color of the hair is an activity young girls tend to enjoy, but parents can worry about
the hair getting damaged, or even permanently colored. With these hair chalks, there is nothing to
worry about, as they simply wash out after use with shampoo. If the hair isn't washed, the colors can
last for up to three days. The come as a pack of 12 lovely bright colors, so there is something to fit all
looks and costumes. The chalk pens are made from non-allergenic materials and they are also non-
toxic of course. So, they are suitable for everyone. They also work well on most hair types, as they
can be mixed and layered up to increase the vibrancy of the colors.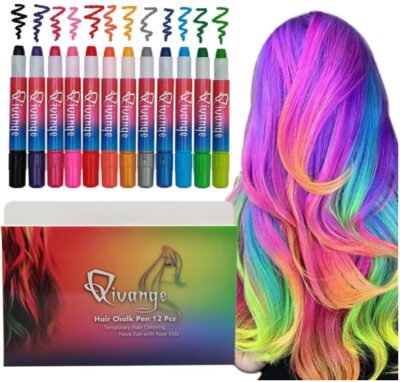 Kids Bath Bombs
Bath bombs may not be the first thing you think of as an extraordinary gift, in fact they are quite
commonly given as gifts. But, the thing which makes these ones stand out are the fun surprise toys
which are included in the middle of each bath bomb! There are six included in the box, and each is a
different color, so kids can have all different colors of bath water! Each bath bomb is large, weighing
in at 5 pounds. They're made in the USA from natural ingredients such as coconut oil and essential
oils, and they also have sprinkles to make the water sparkly! The bath bombs won't stain the
bathtub after use either, parents will be glad to hear.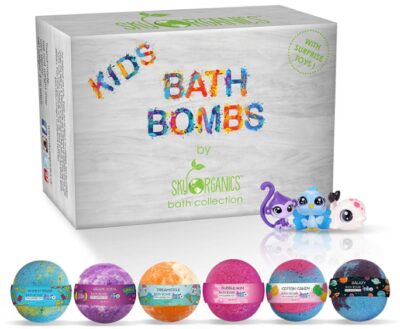 Cat Paw Socks
Next up we have another pair of fun novelty socks which are sure to bring a smile to your child's
face. This time, it's animal feet socks! Below, you can see the cat paw design, but don't worry if your
child isn't a fan of cats as there are plenty of other animals to choose from, including chickens, pigs,
polar bears and even tigers. The socks are made from polyester, cotton and spandex for maximum
comfort, stretch and durability. One size fits most feet with these socks. They're great for dressing
up or for simply bringing a smile to everyone's face on a regular day. The design is printed in HD so
they look really realistic – kids will love these!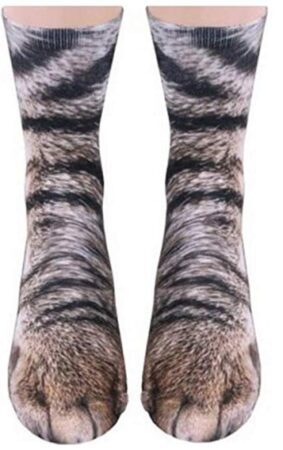 RC Flying Ball Toy
Our last pick is a remote control toy, but instead of the more popular RC cars, we've chosen a flying
helicopter ball instead. It's easy to learn how to use, and will give hours of fun. It can be controlled
simply by placing a hand underneath – the ball will automatically hover above the hand, and it has a
gyroscope to ensure it stays balanced when in the air. It's safe to fly as the propellers stop turning
when the ball hits an object, so you can be sure it won't cause any damage. Once it's fully charged,
the ball can fly for 20-25 minutes. It also has a flashing LED light inside so it looks really awesome
when flown in a darkened room!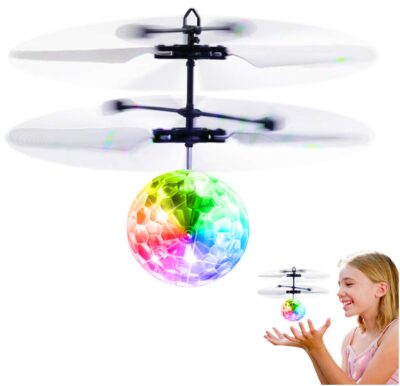 Best Buy Overall
After considering all the options on offer, it's time to decide which the number one unique child gift
is, over all the others. In this case, we've decided to choose the Cozmo robot, as it offers loads of
educational value to your child, but is also really fun to play with. They will love getting to know their
new friend and teaching him some new skills. If your kid has always wanted their very own real
robot, now is the time to make their dreams come true by gifting them Cozmo.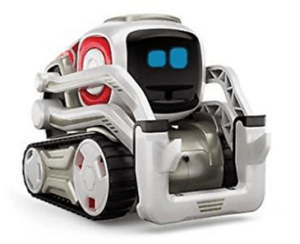 Best Budget Buy
If you want to choose your child an awesome gift but have a smaller budget to spend on it, how
about the glow in the dark blanket instead? It has a very reasonable price tag, and is sure to be used
over and over again at movie nights, sleepovers or any other time your child might need to keep
cozy. They will love seeing how the blanket changes when the lights go out!