I'm sneaking in another rerun on you guys today. It's an old guest post I never fully published here and it's a fun project for the upcoming cool weather.
I love all the gorgeous hand-knit scarflettes and cowls I've seen around, but I have one problem. I don't know how to knit.
Yeah, that's a bummer. It's on the to-do list. I do, however, love to sew and I do have garbage bags full of clothing waiting to be upcycled or refashioned. So today I'm going to show you how to make this scarflette from an old sweater. Here we go!
I took this long sweater and cut out a long rectangle. (My dimensions were about 8 inches by 29 inches.)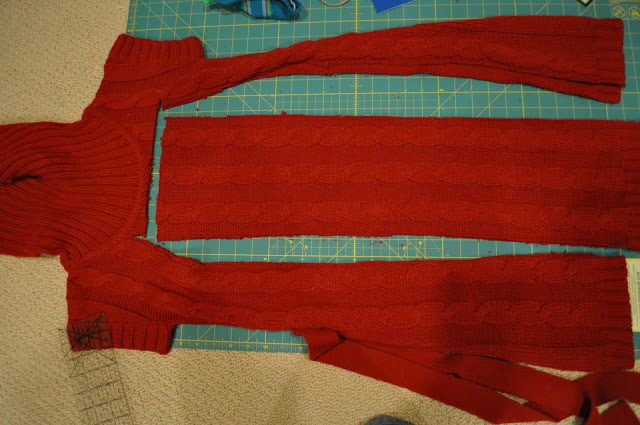 I flipped the nice finished sides together and sewed around the edges. I left the bottom end open (the one with the ribbed edge).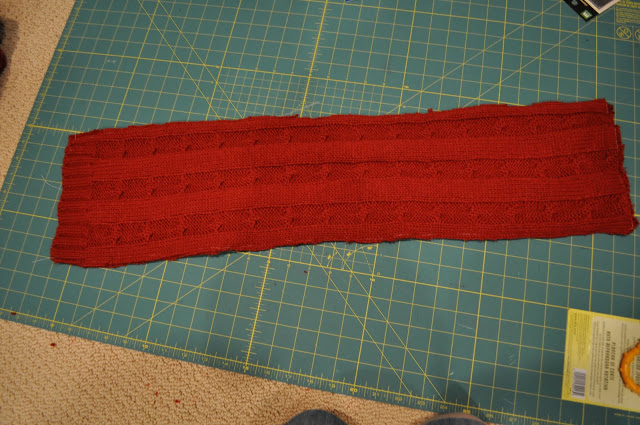 I inverted it and sewed on two large buttons. I didn't make real buttonholes, since the scarflette can easily be pulled over my head. I also didn't bother to sew the end shut, since the buttons keep it in place.
Super easy, super cute, and super warm.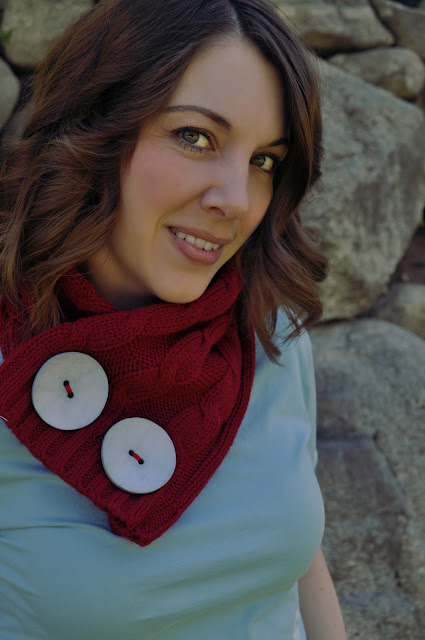 Here is another great tutorial for you:
Thank you for being here. See you tomorrow.