Tuesday I showed you how to cut freezer paper with the Silhouette. Today I'm going to show you the shirt I made with my stencil.
Baden is about the same age Rex was when he went through the mustache obsession. I think Baden is going to be going through a Viking stage. He wears this hat everywhere. (I don't fight him on it because I think it's hilarious.) So, when I made this little t-shirt for him he was seriously excited.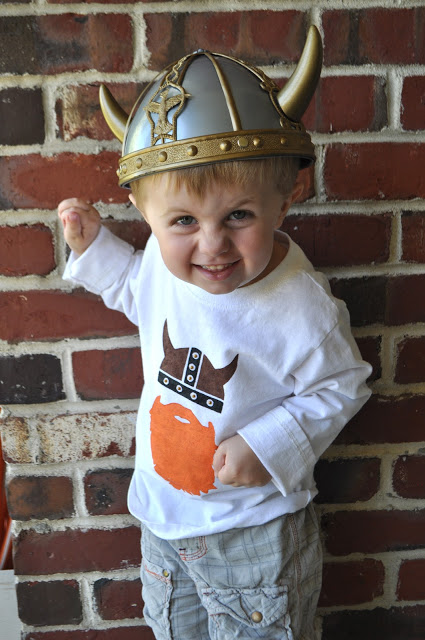 I ironed on my stencil and used my Tulip fabric paint (soft, matte finish).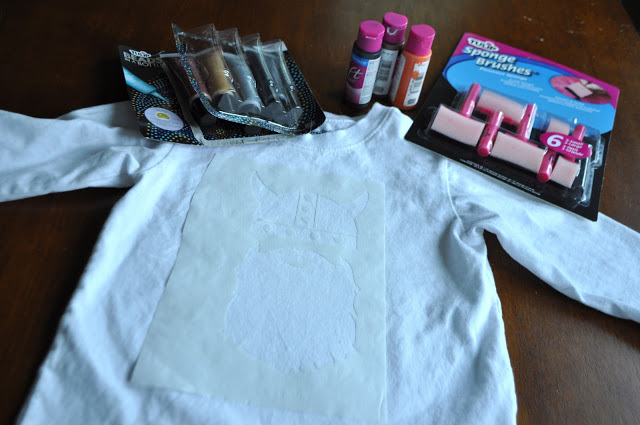 At first I blotted the paint on with a foam brush because I wanted it to look vintage. (I ended up changing my mind later and filling it all in.)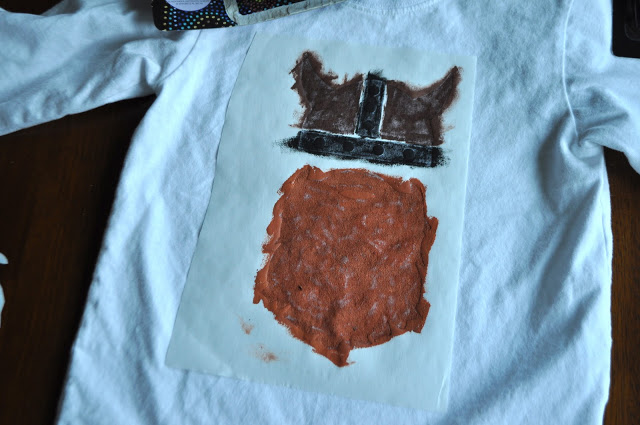 Then I used "Beads in a Bottle" (also by Tulip) for the helmet details. It's a cool product. Then I painted over it (just because I'm picky) and here it is.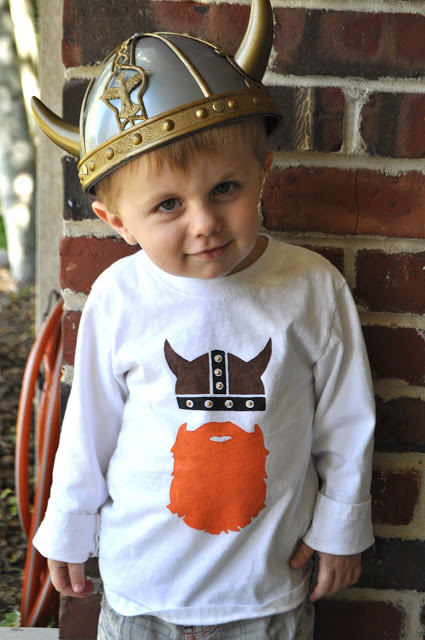 I feel like I have ten different projects partially done or floating around in my head that I'm so excited to show you guys. I bought some really odd supplies at Target yesterday to make Baden's Viking Halloween costume. I can't wait to show you what it'll be made from. It's funny.
Take a look at this other DIY Viking helmet idea.
Anyhow, thanks for dropping in. See you tomorrow.