There is a new product from Tulip that I have been really excited to try.  It's called "Beads in a Bottle."  Ever since I heard about it I've been scheming some ideas of how to use it.  Today I'm going to show you this beaded clutch I made.
I have this fabric that I've been saving because I love it so much.  Today I whipped it out and sewed a quick clutch out of it.
Then I embellished the flap of the clutch with the Beads in a Bottle Paint.  It comes in a tube and you squeeze it out, forming little dots that end up looking like you stitched on beads.  I took some scratch paper and practiced a little bit before doing it on the purse.
The instructions are easy.  When you first pull upward it looks more like a raindrop (pointed at the top) but then it settles down and dries like a round bead.  It's really fun stuff and it comes in lots of colors.
You can use it to create designs on plain fabric, but I thought it would be fun to add it to a patterned fabric like this.  I only embellished the flap of the clutch because I thought it looked more authentic that way.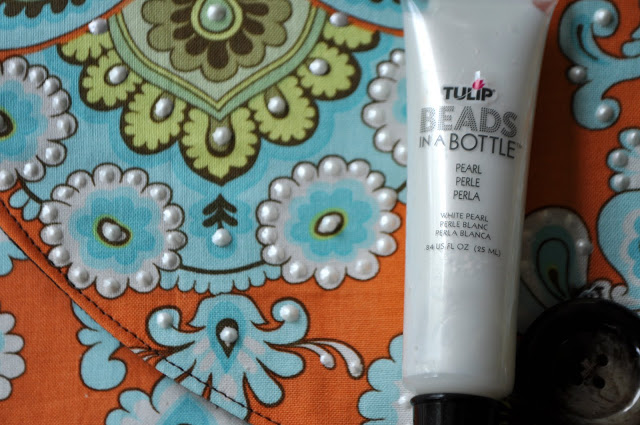 Here's a closeup of what it ends up looking like.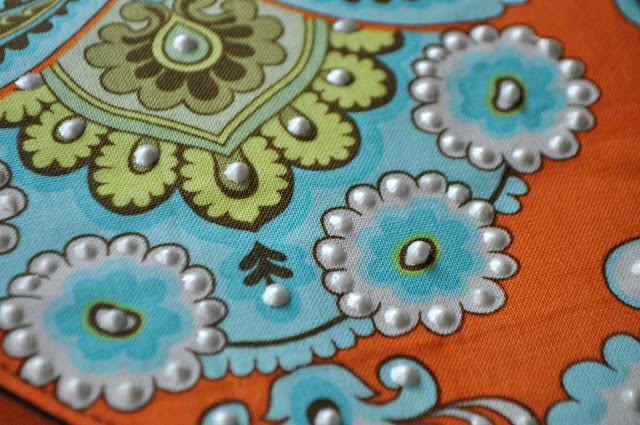 Perfect for a girl's night out.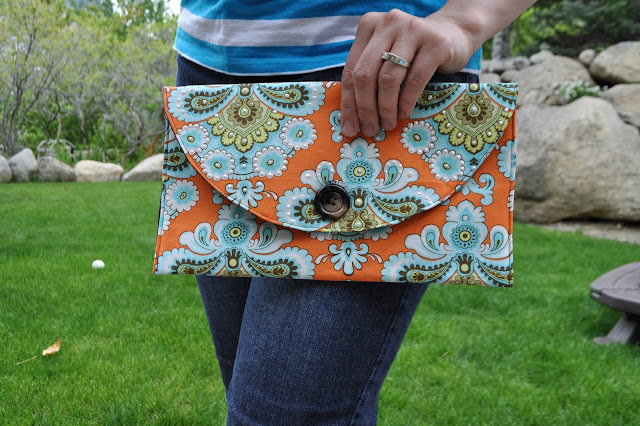 Thanks for reading.
Take a look at this contour beading 101 video: