When you think of Puffy Paint, you might think back to the eighties or early nineties and recall making your own t-shirt. While puffy paint has made quite a crafting comeback and the uses for it have branched out quite a bit.
While the type of puffy paint might vary from project to project (3D paint, Beads in a Bottle, paint pens) all these cool projects make use of some sort of puffy paint.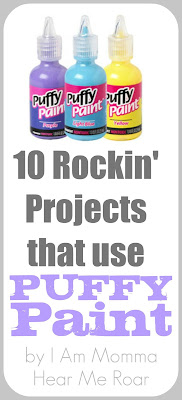 1. Easter eggs
I just made these yesterday. I got out my white 3D paint and wrote the letters on the eggs. It's simple and pretty Easter decor that you can do in just a few minutes. I even tried Beads in a Bottle for one of the eggs.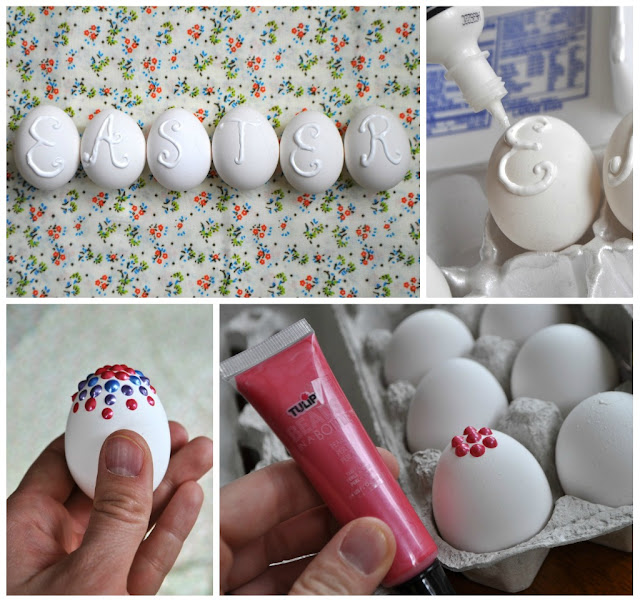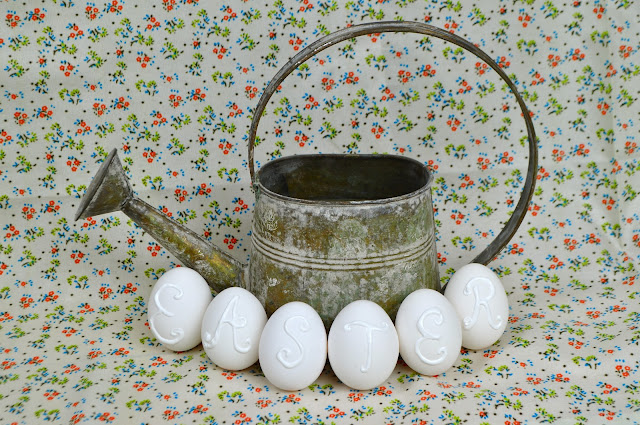 2. Labeled Mason Jars
While I believe this source actually used hot glue, I think puffy paint would be a lot easier to use. There are no glue strings to deal with. Take a look at my DIY Lace Painted Mason Jars post.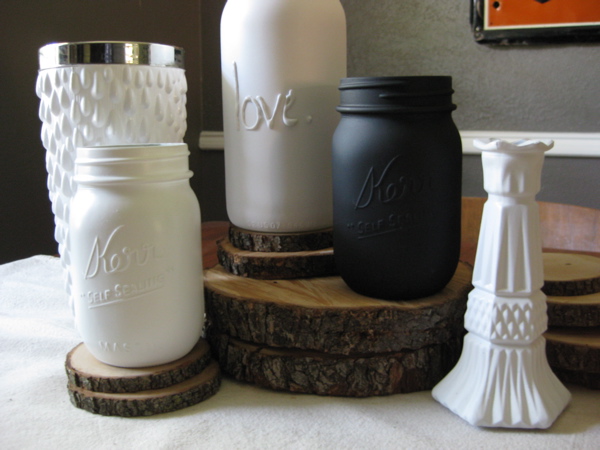 Here's another way to use it.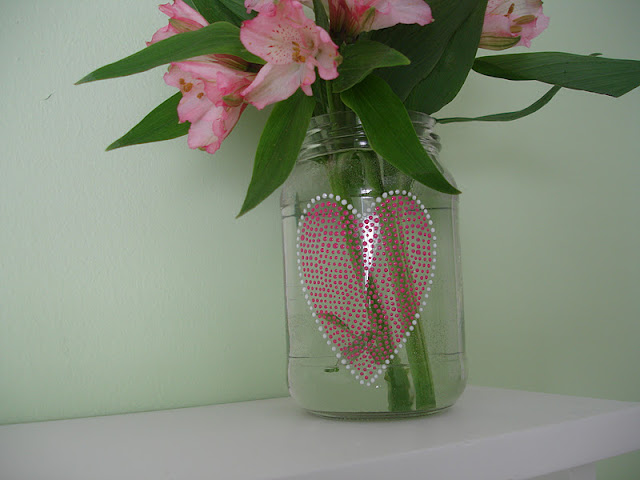 3. Vases
In the same vein, here's puffy paint on a vase from P.S. I Made This.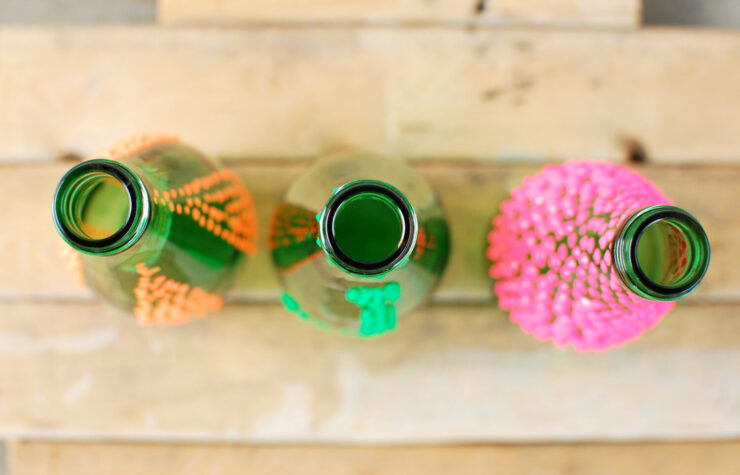 4. Canvas Art
Isn't this so pretty? She had a smart technique to get the letters just right.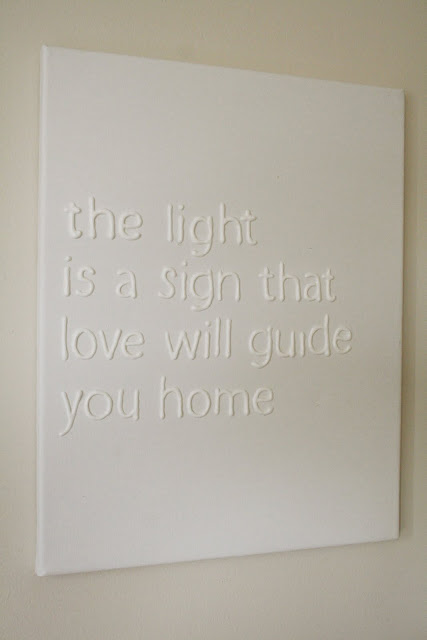 Here's another idea of how to use it on canvas (or wood in this case).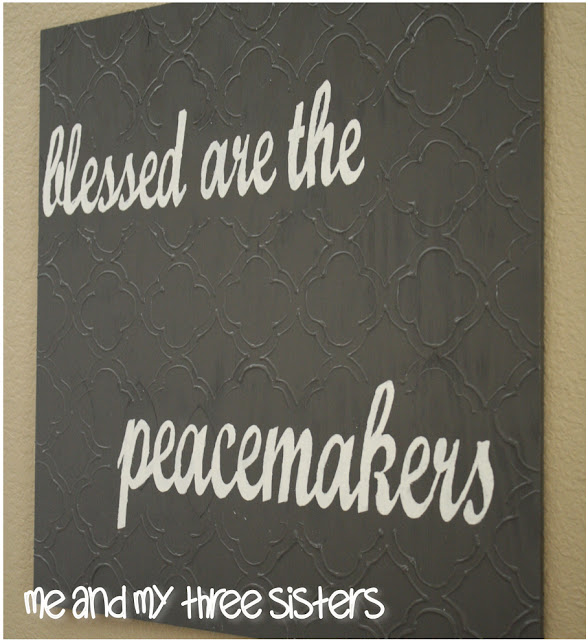 5. Pumpkins
HERE is my pumpkin from last year.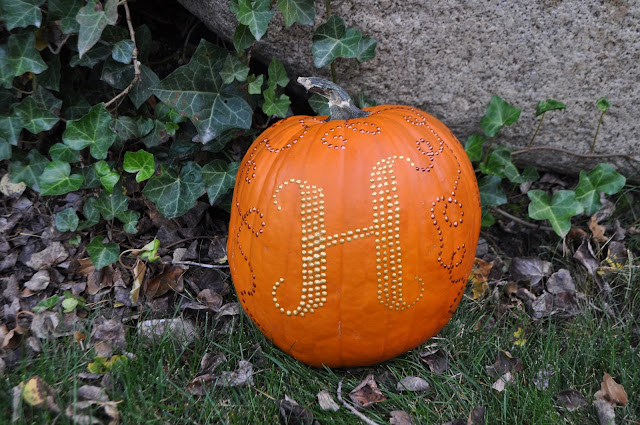 6. Clothing
While clothing might be an obvious use, check out the amazing ways these ladies use it. So hip. Alisa Burke works serious magic with this stuff.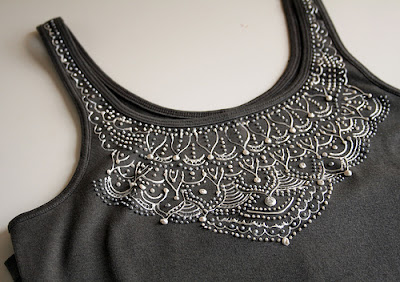 Ashley at Lil Blue Boo uses it to look like rhinestones.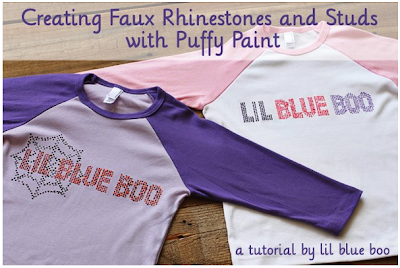 I used it to look like metal studs on this Viking tee.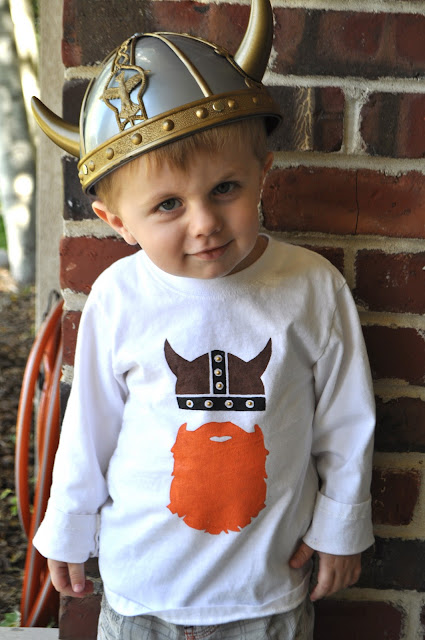 7. Gripper Socks
I made these a while back for Rex. He loved them and they helped him slip less. Find the tutorial HERE (and I added an addendum to that tutorial a while back, advising dots or small shapes instead because the pictures work, but they crack a bit in the wash due to the stretchiness of the socks.)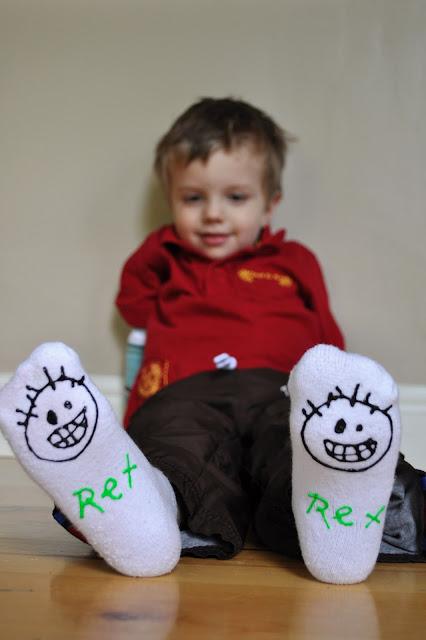 9. Texturizing Fabric
I added Beads in a Bottle HERE to make it look like stitched-on beads on this clutch. It's a lot less work than stitching on beads.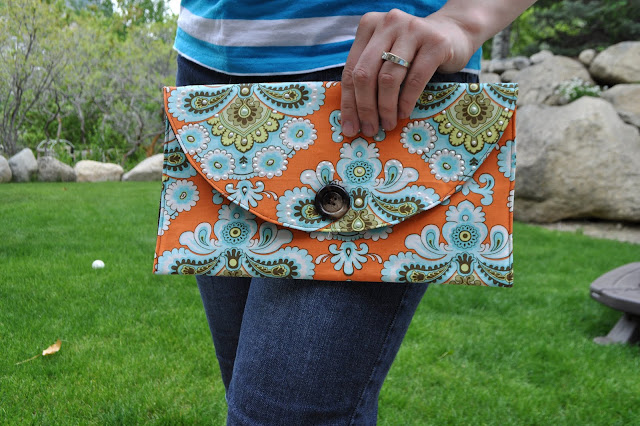 10. Novelty Projects
Check that out. I'm not ready to do it to my camera, but it looks pretty cool.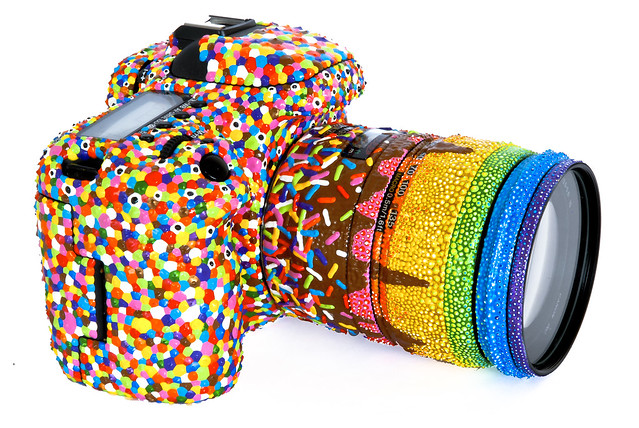 Have you seen any additional ways to use it? It's pretty fun stuff.
Here's some more puffy paint projects to consider:
Thanks for dropping in.