I am thrilled to report that Rex's superhero room is totally completed.  Here's a video tour.  If you don't do videos, then you can check out the pictures below.
Here's the room in action.  It's my sister filming, but her speaking voice is almost identical to mine.  Freaky, I know.  (Pay no attention to the quick flash of three-year-old bum crack.  It's inevitable with him 🙂
Here's a final look, with links to previous posts that have more info on each part.
Here's the superhero bed my dad built and I painted and designed.  The boys love playing on it and under it.
Here's my mom's amazing painting inspired by these posters by Michael B. Myers, Jr.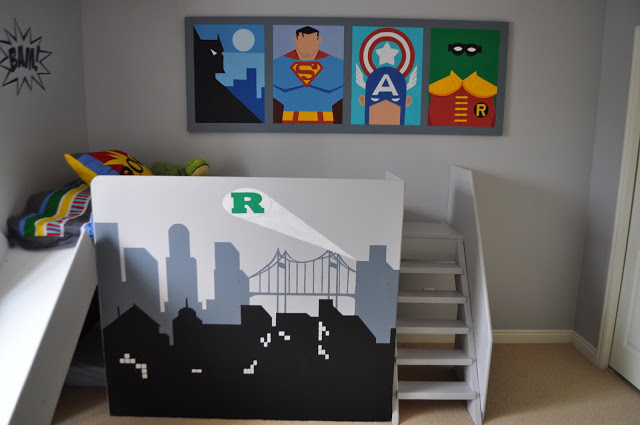 Here's the coordinating quilt.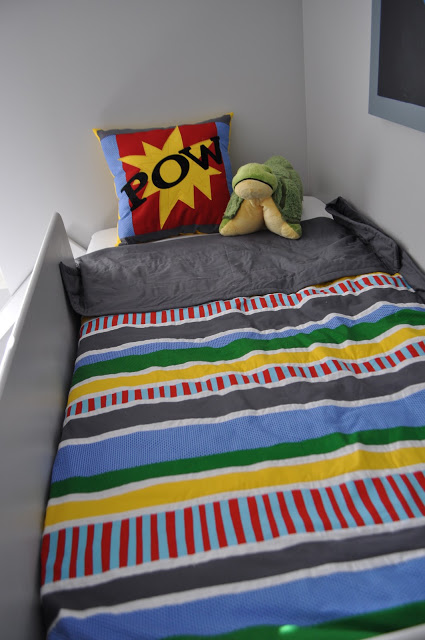 Here's an old telephone picture I had.  Superman always changes his clothes in a phone booth, you know.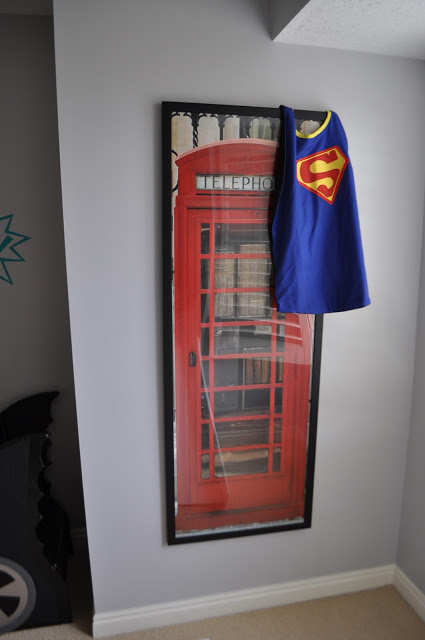 Here's the superhero car and reading nook I built from cardboard.  It's actually really sturdy.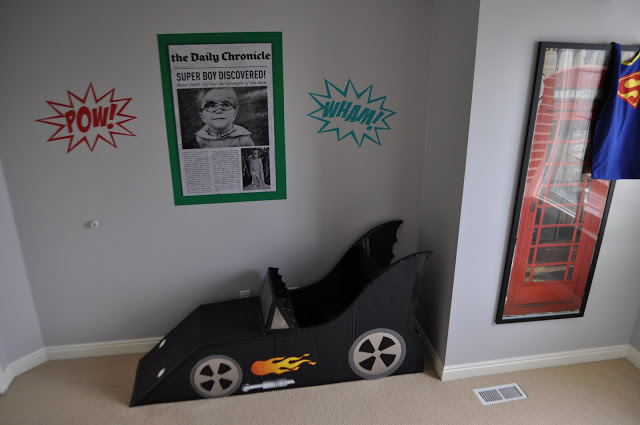 Here's the giant Super Rex newspaper article I made.  I decided to paint a green frame behind it because the color was super close to the wall color.  The vinyl Pow, Wham, and Bam decals came from Off the Wall Expressions on etsy.  I love that shop.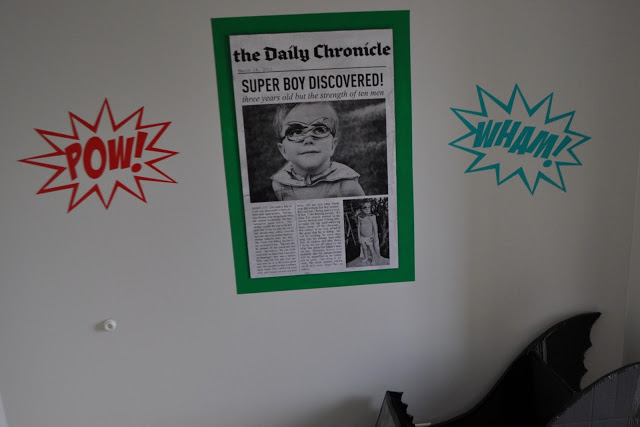 This print came from Momo Prints on Etsy.  Emilie is currently offering all of you 20% off your order by entering Momma20 at check out.  (This coupon code expires on March 20.)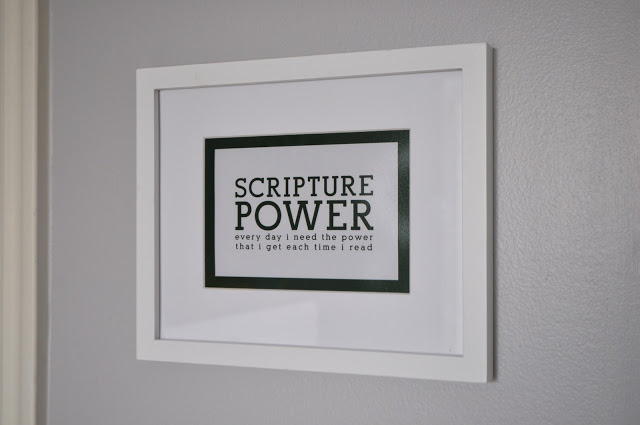 And now my work here is done!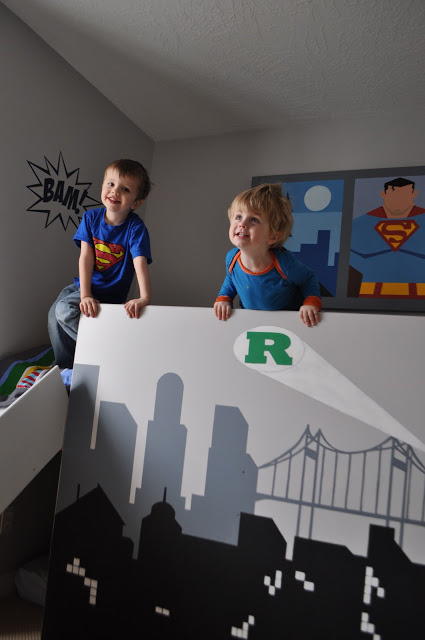 Thank you so much for dropping in!  See you tomorrow for Wake Up Wednesday.