I have had more craft fails this week than ever.  Really.  I tried to make myself a skirt this week and it was the most unflattering thing I've ever put on.  I spent a couple of hours on it, too.  Bummer.  So, for my second attempt at Feature Friday, I opted for a really simple project that I couldn't screw up.
Anyhow, you wrap a mason jar in lace and spray paint it.  Remove the lace and you're done.  You can put a candle in them.  I think I might make a few in different colors and use them for vases for an upcoming baby shower I'm throwing.  They are pretty and easy.  I think they'd be pretty for centerpieces at a wedding as well.  Picture different colors and sizes with candles in them.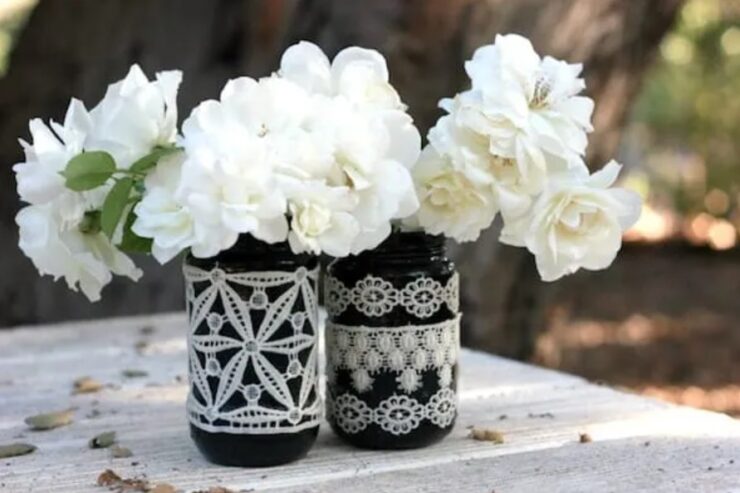 Here's a little yellow one I made.  It only took minutes and two coats of spray paint.  Kind of fun.  I didn't put a candle in it and I have stuff in the jar that's kind of showing through, but you get the idea.
Now I also wanted to give you a heads up about next week.  I have a handful of projects around the house that just aren't really enthralling.  They don't scream fun, but I'm trying to get things in order.  So, I'm calling next week "Git 'er done week."  You're invited to join in, too.  I'm going to tackle all those annoying projects and you can see the before and afters.  They aren't going to be Pinterest-worthy posts, but I'm pretty sure it'll help me get some important stuff knocked out.
So who's with me?  Let's git 'er done!
Thanks for dropping in!