I wanted to show you my reorganized, repainted laundry room today, but it's not done.  It didn't turn out to be a one-coat venture so I'm still working on it.  I thought that instead, I would show you a fun feature in my home.  When we have people over for the first time, it's always something people notice and really like.
These are our pantry doors.  We did NOT make them, but I thought seeing them might give you some ideas.  While I can't answer technical questions about them or their construction, I tried to take good pictures so you can see just how they were made.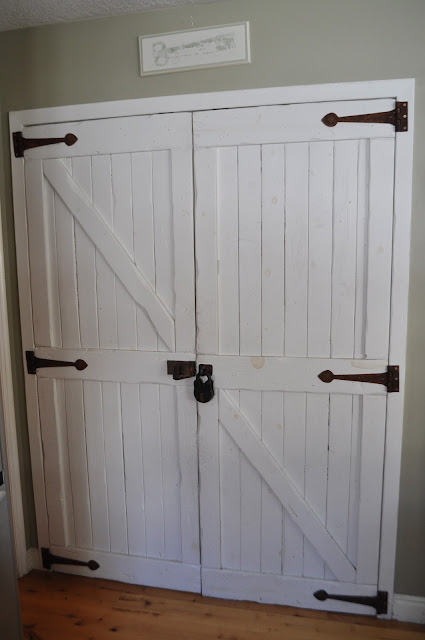 We bought this huge lock (at Tai Pan Trading if you live in Utah) to put on the doors.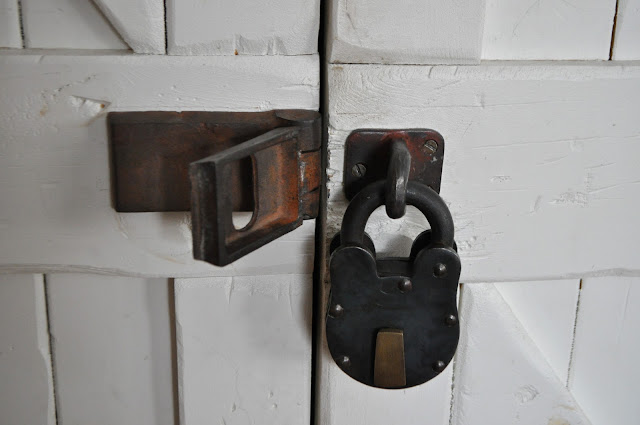 They have these cool hinges.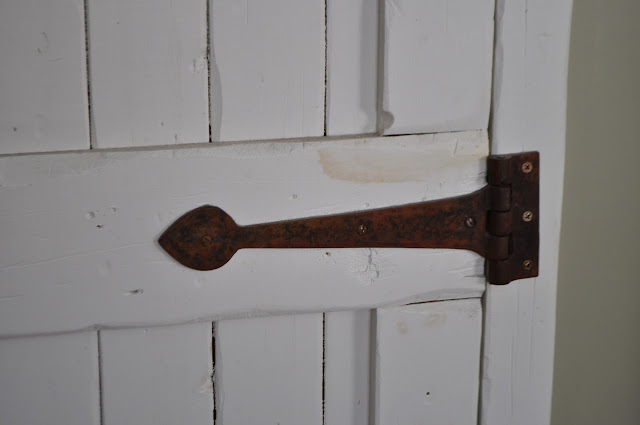 This is the backside.  Nothing fancy.  You just see the planks and they weren't sanded or textured like the front.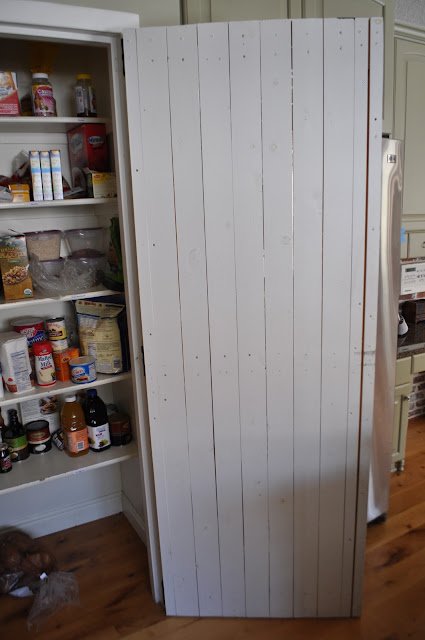 You can see that the boards are doubled up around the border, leaving a recessed area inside it.
There you have it.  They give the kitchen a warm, home-like feeling.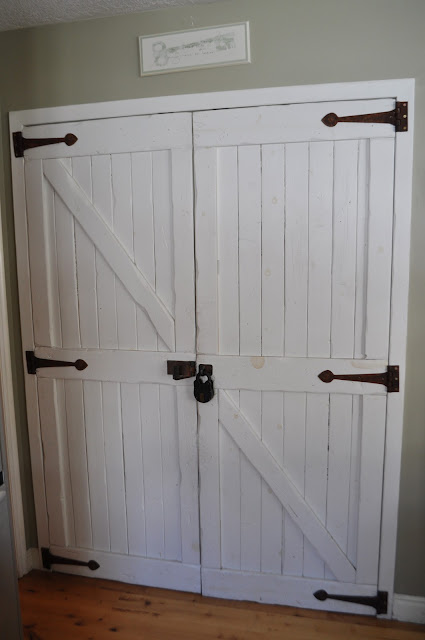 Tomorrow is wake up Wednesday and then Thursday I'll show you my laundry room.  Thanks for stopping in.