It's no secret that we have a superhero obsession in our home. The boys have loved the etched superhero glasses I made HERE. We decided to take it up a notch and try out the glass paints by DecoArt. We made these and each family member got to pick a design.
I received this huge box loaded with all their new glass paints, some brushes, and some stencils. The glass paint comes in different finishes – frosted, glitter, opaque, and glass stain.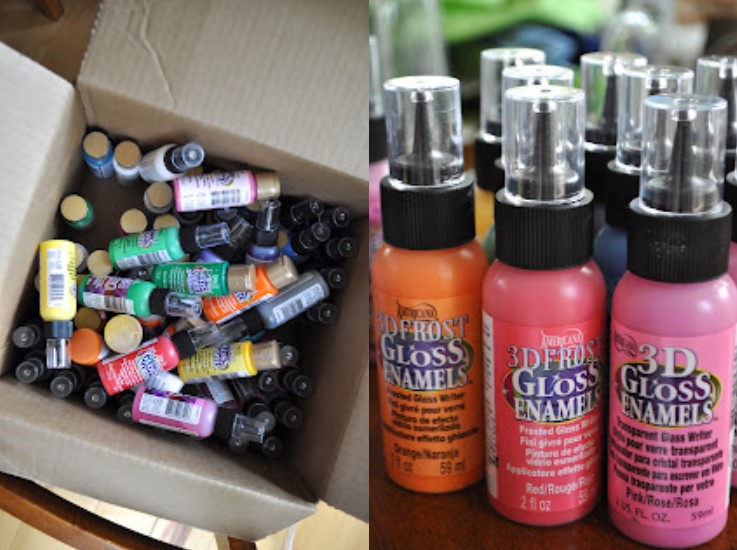 I purchased these glass mugs at Target. I thought they'd be fun for rootbeer floats in the summer and hot chocolate in the winter. I let the boys pick their design, so we got Ironman, Green Lantern, Wonderwoman for me, and my husband asked me to recreate his bike team logo.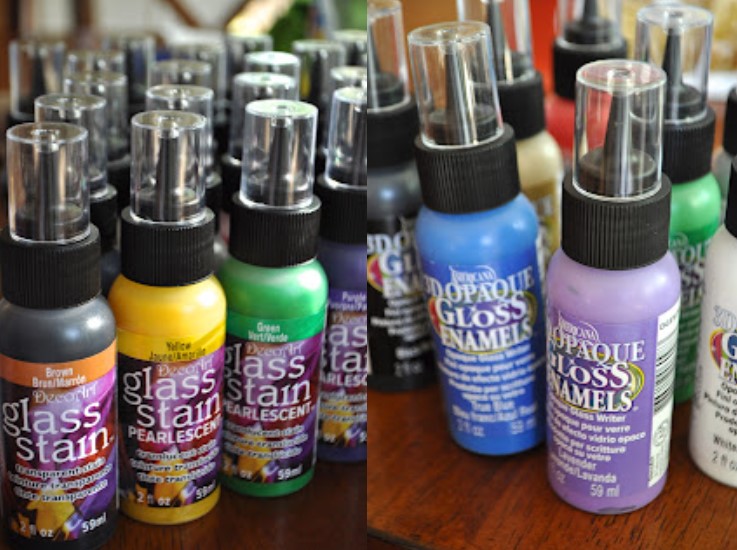 I cut the vinyl stencils using my Silhouette. I weeded out the negative space and then applied the stencil with transfer tape. You could free-hand the designs or use pre-made stencils as well.
Now, if you decide to make these mugs yourself, I highly recommend following my tips. I tried a lot of different things before figuring out the best way to do things.
I started with the opaque paint and then topped it with glitter. I ended up skipping the opaque for the other mugs and doing about three coats of glitter paint. Now here's an important tip.
DO NOT remove the vinyl stencil for at least 24 hours. Even when the paint feels dry to the touch it STILL needs more time to really adhere to the glass. When I tried to peel it off sooner the paint came right off with the vinyl. Just be patient and wait. It'll come off the right way if you give it a full day to dry.
After painting, the instructions say to let the glass sit for 4 days. This is also really important. Then you bake them as directed, which is easy and doesn't take long. Then the glasses are dishwasher safe.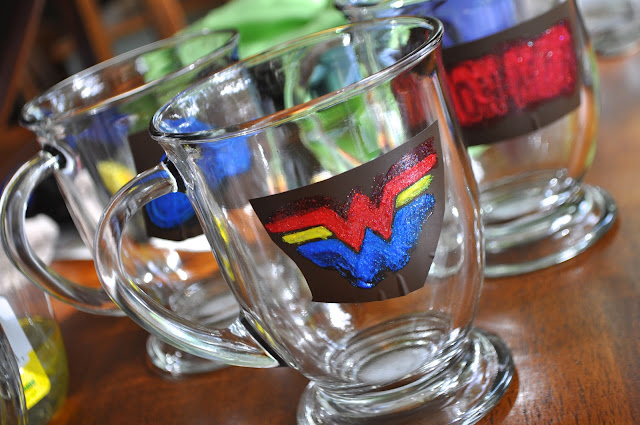 I was a little nervous to put them in the dishwasher because we now have a dishwasher that's pretty powerful. BUT, they held up just fine. I was thrilled.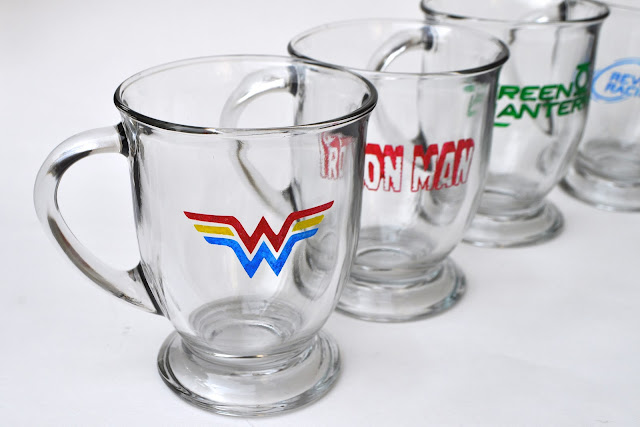 And I'm kind of nerdy excited to drink out of this one. I thinking of a nice rootbeer float after the kids have gone to bed. Oh yes.
My kids are pretty excited about these and I like that we each have our own "signature mug."
Thanks for reading.